No. 159: Doomsday Has Been Postponed
⁂ Nashville's Alt-Daily ⁂ Rogan/Malone · Return to New Normal · Dollar Tree Economy · Who Owns Bitcoin · Much More!
Good morning, everyone.
We hope you had a wonderful New Year's and feel as energized as we do heading into the New Year. That may seem naively optimistic to say, but as we're witnessing the state-sanctioned narrative around COVID fall apart, there is hope yet. Dr. Robert Malone's interview with Joe Rogan is a riveting listen that I suggest everyone listen to. Notably, the interview — as well as Rogan's previous conversation with Peter McCullough — has been removed from YouTube. You can still find both interviews on Spotify.
The vaccinators and critics of any line of thinking deviating from "vaccines are the only salve" criticized the conversation for being subject to that all too unscientific means of conveying information known as the spoken word. Clair Lehmann, the editor of Quillette, tweeted, "A lot of podcast listeners don't seem to understand that if science were conducted orally, we'd still be living in the dark ages." Scott Adams, the man famous for educating the American public on the perils of cognitive dissonance in 2016, tweeted, "Stop watching long interviews that involve one non-expert talking to one expert. That's a guarantee you will be misinformed." What both vaccinators seemed to miss was that the most valuable information from the interview was not scientific, but political.
The enlightening part of the Rogan interview with Dr. Malone is the inside baseball Malone reveals to the audience as he contrasts the typical process for approving a vaccine to the present Covid vaccines. Aside from a veritable laundry list of incompetence and conflicts of interest permeating the various agencies and companies that played a role in the vaccine rollout is the salient fact that the withholding of Ivermectin and Hydroxychloroquine from use lead to nearly 500,000 premature deaths.
The reason for this? Dr. Malone refuses to speculate, but it's pretty clear that financial incentives played a huge part. Ivermectin and Hydroxychloroquine have been used globally with great success for decades. As a result, they are cheap and available over the counter. A "special" vaccine baked up in a lab with billions of dollars in grants and subsidies that has the largest customers in the world – national governments — as their client is a far better play. From a financial standpoint. Again, we've said this ad nauseam here and it gets old to say, but if you have any shadow of a doubt about the intentions of these governing bodies in pushing vaccines and censoring and stockpiling other treatments, hopefully, this bit of light will dispel those fantasies. The podcast goes into all of this in great depth.  
Below, we go into Tennessee's recent decision to stop releasing daily COVID case count numbers (Brett Kelman and Phil Williams are about to be out of jobs), join Jerod Hollyfield as he talks to Dollar Tree about their role in rural communities, and show off a smattering of other information that we think worth your while.
You can follow us on Twitter (@realpamphleteer), LinkedIn (@realpamphleteer), or Instagram (@realpamphleteer) for additional content.
Thanks for reading.

⃔ RETVRN TO THE NEW NORMAL ⃕
What comes to mind when you see that Tennessee decided to change its protocol regarding the daily doomsday ticker — the Covid case count? As the Omicron variant rapidly spreads through the populace, the Tennessee Department of Health announced that they will be switching from releasing Covid data daily to releasing it weekly. No doubt a decision made far before the circumstances and the variant du jour changed, but a good reminder that relying on the bureaucratic process to be your only authority for how you guard, guide, and regiment your individual health is a sign of weak critical thinking skills.
It's also a reminder that these decisions aren't solely based on what's best for you, the constituent… or rather, you, the entity of the state. No, there's a lot of red tape. Official meetings — various personalities battling through annoyingly long email chains — all to arrive at this outwardly simple decision. The decision to take away the daily, real-time statistics surrounding Covid right when transmission is at its peak, death tolls from the new variant are not indicating the winter of "severe illness and death" for the unvaccinated quite like the Biden Administration so ominously warned of, and vaccination is showing incompetence in its protection against the evolution of the virus.
Remember, it is at this very moment when the Tennessee Department of Health decided to forward the motion that Tennesseans return to their "pre-pandemic priorities." To this we say ok, but no takebacks.
SOURCE
Tennessee Department of Health to stop publishing daily COVID data (Fox17)
HEADLINES
DEADLINES

$$$ THE DOLLAR TREE ECONOMY $$$
The checkout line was surprisingly short at the Dollar Tree in Carthage, Tennessee, on Christmas Eve 2020. My wife was rounding out the final hours of her shift as a manager at the nearest movie theatre six towns over, hoping that Warner Brothers's decision to toss Wonder Woman 1984 on a few screens that first pandemic Christmas would be the difference between multiplexes making it through the bleak January ahead and her going back on the goosed-up unemployment benefits that had to expire sooner rather than later. We were cautious, but financially comfortable, leading me to make a last-minute jaunt to the location of the dollar-store behemoth's outpost a few miles away from Al Gore's former family farm so that I could fill out our stockings. After all, the latest stimmie check would be in our bank accounts by the first of the year, so some boxed candy and a notebook or two stamped with a holographic angsty cat seemed the right kind of sensible yuletide distraction.
The family of three in front of me had lingered at the counter for quite some time. A toddler sprinted from the checkout to an adjacent display of holiday children's books, showcasing each for his mother as his father thumbed through a thin clump of cash. The mother feigned her disinterest as she mimed for her son to put the books back. After handing over the money in its entirety to the cashier, the father paused before sliding an EBT card from his wallet, an action that broke my passive gaze. I glanced at their cart: frozen dinners, a few knock-off G.I. Joe's and Transformers, cans of green beans and corn from a seasonal endcap, a few bottles of off-brand cleaning supplies. The father tensed. The mother's eyes drifted to the counter. In unison, the couple made a play for the cleaning supplies. Without a word, the cashier brushed the bottles to the side–ready to restock as soon as she got a break–an action that seemed like second nature. I wanted to snap up that pine cleanser and detergent and run them out to the family's mid-90s van in a last-minute display of low-stakes Christmas spirit. But the whole thing made me queasy with middle classness. Who was I to infringe on a family's pride or make assumptions about the state of their finances? I convinced myself that the cashier had the right idea: keep things moving. When it came my turn, I slammed my credit card into the chip reader as she bagged my $27.49 of frivolity. On Christmas morning, my wife and I had a good laugh about the holographic cats. The notebooks are now at the bottom of one of our desk drawers—not even opened. I don't look at them because they remind me I never figured out what to do that Christmas Eve. At least three dozen trips to Dollar Tree later, I still haven't.
---
⚒︎ NUMBERS FOR THE WEARY ⚒︎
Whales (defined as holders of 1000+ BTC) currently hold 24% of the supply.
Holdings on January 1st of past years:
2021 - 27%
2020 - 27%
2019 - 29%
2018 - 32%
2017 - 39%
2016 - 44%
2015 - 46%
2014 - 48%
2013 - 52%
2012 - 54%
Excludes Satoshi's coins (assumed lost), exchanges, ETFs, and public companies. (Source)
---
♨︎ NOW YOU KNOW ♨︎
A benefit of lockdowns was the surge in home cooking from scratch because of the inability to eat out at restaurants. However, now that people are back at restaurants, consumer research groups are starting to see a decline in the interest of scratch-cooking. Sales of ingredients like flour, rice and potatoes have gone down, as well as dishwashing products, indicating people are doing less home cooking overall.

The Pamphleteer spent NYE at Robert's Western World, where patriots drink. By charm and wit, we acquired four free tickets to the Ryman NYE concert. We rolled up hot to the show with our dates, who, needless to say, were highly impressed, but shortly after we hit those cold, hard, Ryman pews, we realized that this venue demanded some amount of orderly conduct that we did not have, so we went right back to Robert's, where we belonged. Can't seem to stay away from that place.
Don't trust Big Food? here are Nashville's year-round farmers' markets: Downtown (Fr-Sa), Richland Park (Sa), Franklin (Sa), and Green Door Gourmet (Th-Su) on River Road.
THINGS TO DO
View the full calendar here.
⭐  Cheekwood's Christmas lights exhibit is running until January 9th.
🖼 At the Frist, Medieval Bologna: Art for a University City is running until January 30th.
TONIGHT
🎩  History Class @ Bold Patriot Brewing, 5:00, Info
💀 Grateful Monday @ Acme Feed & Seed, 7p, Free, Info
🎸 Harry Fontana @ American Legion Post 82, 7p, Free, Info
💃  Motown Monday @ The Five Spot, 9p, $5, Info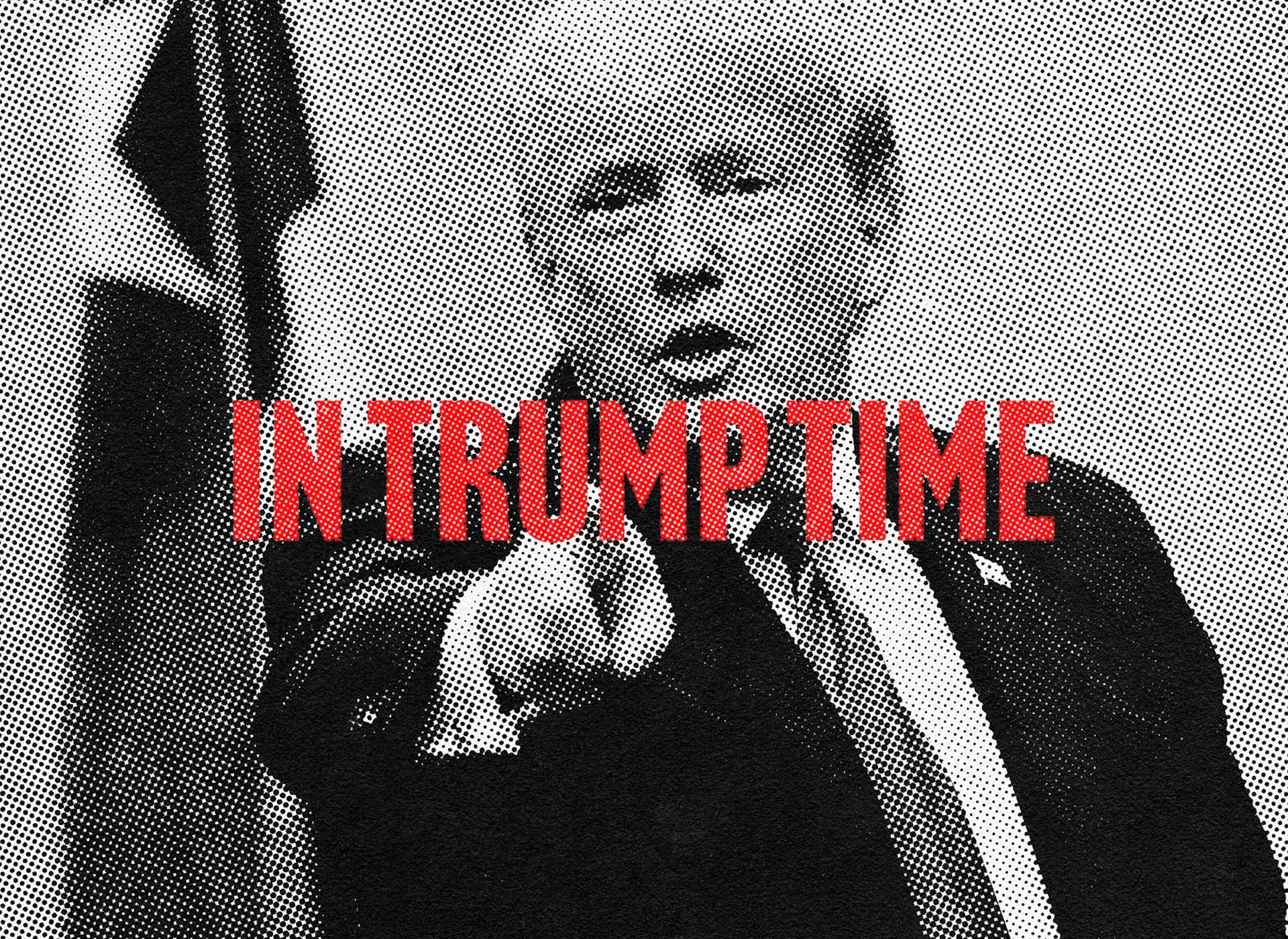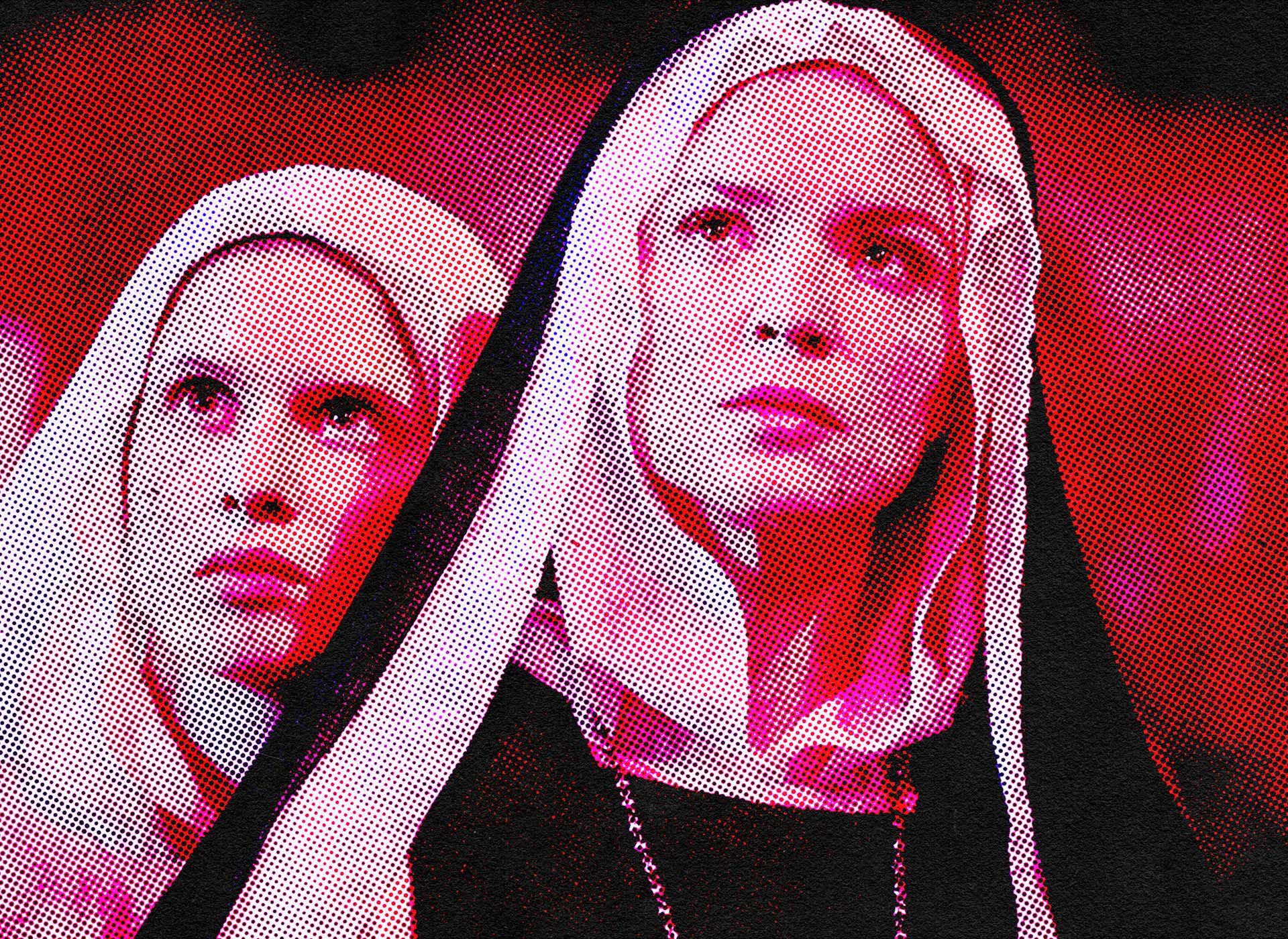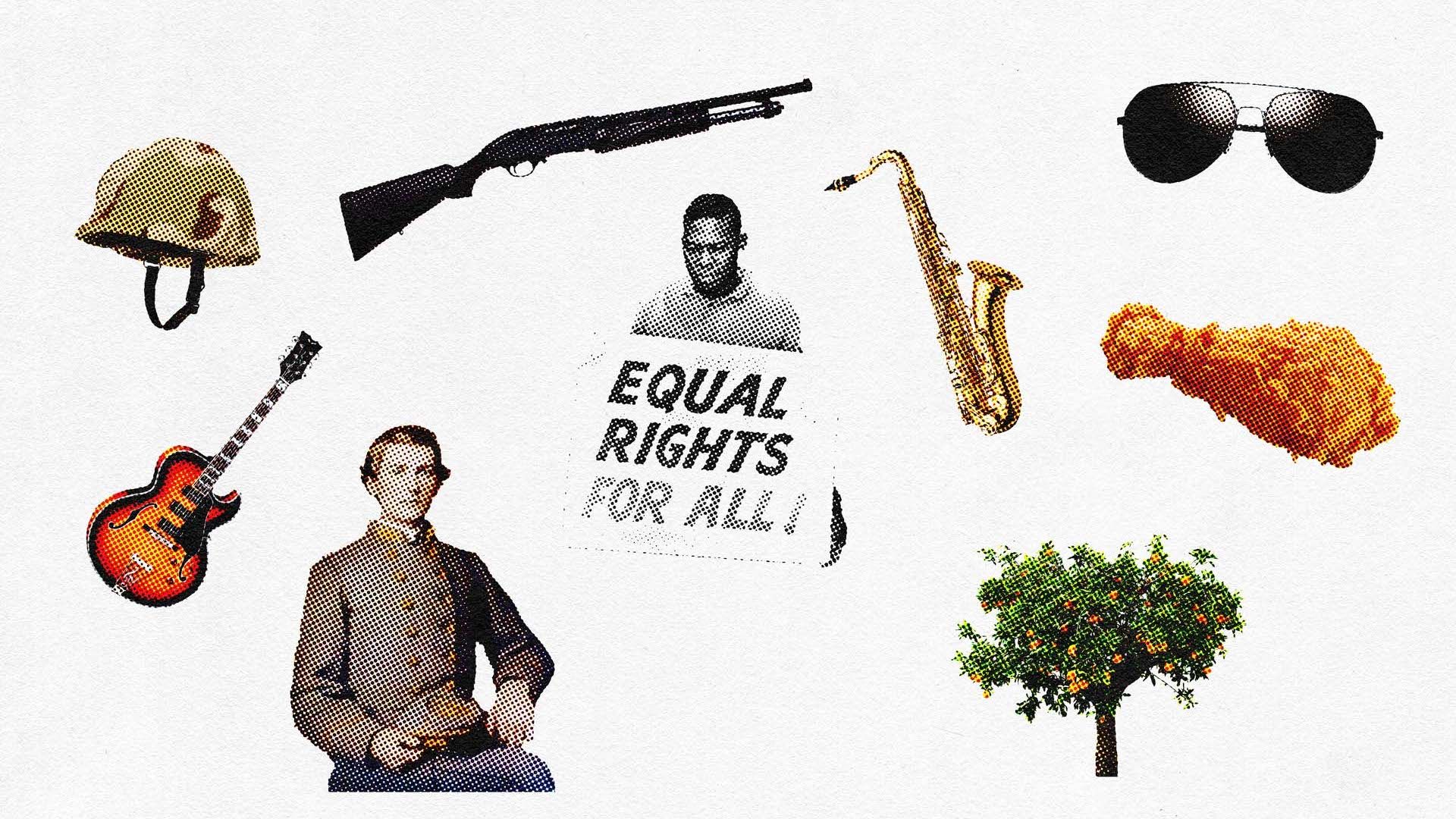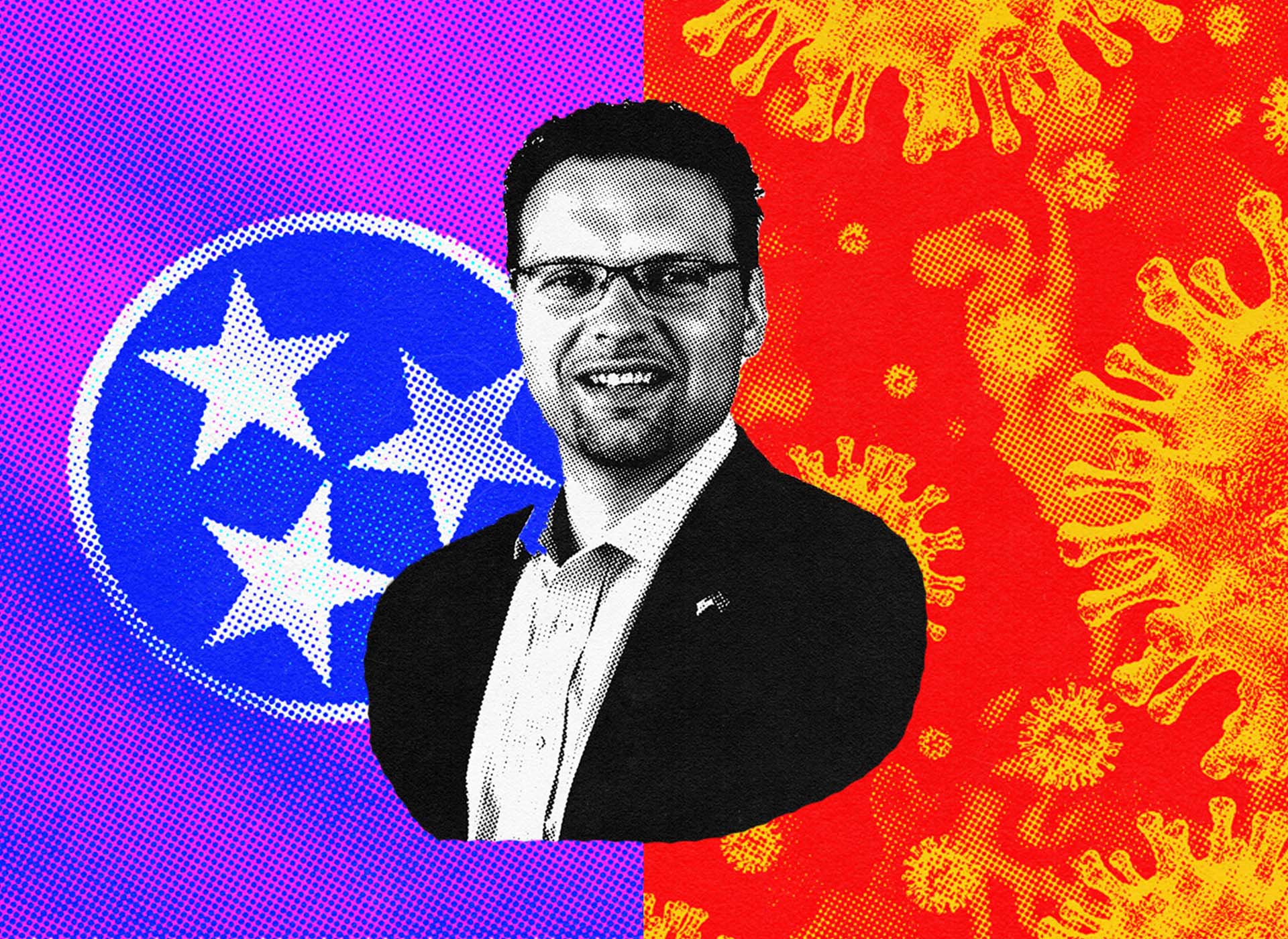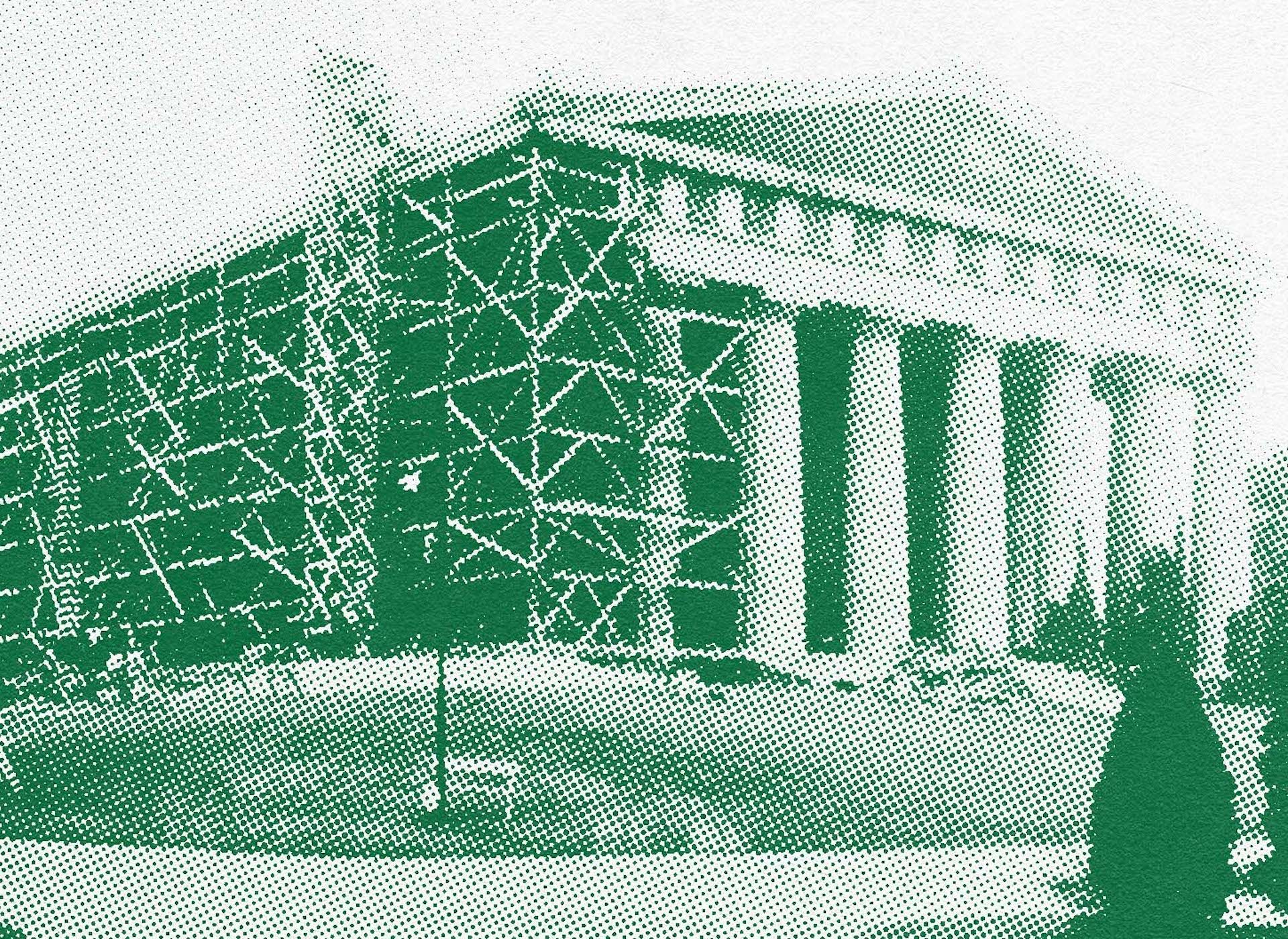 Around the Web
❇︎ How Presidents Ring In the New Year Jimmy Carter toasted the shah. Donald Trump tweeted. George W. Bush went to bed. Reagan partied. Nixon sat alone.
⚑ The narcissistic fall of France The nation's premier provocateur and literary icon, Michelle Houellebecq, asks if the country is really on the brink of civil war.
↔ Seven ways in which the left is now the right Wokeness is distinct from other strands of leftism, such as old-school Marxism or traditional left-liberalism...
Political Theater Highlight Reel
You May Also Like
A million seconds is about 11 days, a billion seconds 33 years and a trillion seconds ago glaciers covered our nation and Woolly Mammoths, Bison and giant cats roamed the continent. (@ShoemakerMicah)
Words of Wisdom
As soon as you trust yourself, you will know how to live.

Johann Wolfgang von Goethe