No. 270: Looking for Reader Input
⁂ Nashville's Alt-Daily ⁂ Metro Council · Starbuck · Baseball · City Prices · Concord Jet · Much More!
Good morning, everyone.
They pay me the big bucks around here to coin fancy turns of phrase, but the job don't stop there. Today, we've got a reader survey. We want to understand what y'all like and don't like about how we do things.
You can find the survey here. It'd mean a lot to us if you took a minute to fill it out. We'll pick one person from the list — randomly, of course — and give them a prize (TBD).
You must be a subscriber who's been with us for at least a week to be entered, so don't try and game this by signing up your girlfriend or wife to get yourself an extra entry.
Onward.
Today, we look at what happened last night in the Metro Council, look at the latest in the Robby Starbuck fiasco, review an old look at baseball, and consider a graph that lays threadbare who receives the short end of the stick in the modern economy.
You can follow us on Twitter (@realpamphleteer), LinkedIn (@realpamphleteer), or Instagram (@realpamphleteer) for additional content.
Also, be sure to check out our podcast. New episodes every Monday. Available wherever you get your podcasts.
Thanks for reading.
NEW PODCASTS THIS WEEK

Monday Morning Podcast Transmission No. 5: Starbuck Returns, Enough Pride, and Schools (ft. Joshua Nelson) (Listen)
In Conversation The first in our series of conversations with Republican candidates for Tennessee's 5th congressional district. Today, we talk to Jeff Beierlein (Listen)

◉ LAST NIGHT AT THE COUNCIL
The clock is ticking for the Metro City Council to pass the changes they want to make to this year's 2022-23 budget. If an operating budget is not properly approved by the council in time for the June 30th deadline, the Mayor's proposed budget goes into effect on July 1st as written.
The council has set itself up with plenty of time to get things done. Last night they held their last public hearing for Davidson County residents to state their desired changes to the budget.
NASHVILLIANS ARE FEELING THE ECONOMIC PINCH
Economic burden was a recurring theme coming from citizens who stepped up to the mic in front of Metro City Council last night. Metro school employees and city workers were requesting a 5-8% living wage increase to make up for the burden of inflation. A Nashville 911 dispatcher stated, "It's embarrassing to be here begging for a cost of living wage." A woman who works as a clerk for Metro Nashville Public Schools used her time to state her concerns that after over 20 years of service, her wages have stagnated at $19.64/hr; a wage that won't cut it in the city she works in. She emphasized the gravity of the situation by publicly announcing her resignation.
There were also dozens of requests for more subsidized housing funds. The Mayor's budget included $15M for the Barnes Fund to build more affordable housing. Members from the Nashville Organization for Action and Hope (NOAH) were requesting the full $30M as recommended by the research done by the Mayor's own office.
DEFUND THE POLICE TAKES NEW FORM
Members of the Black Nashville Assembly took their turn in front of the Council. Calling to divest from "courts, cops and cages," one citizen recommended taking the $19M that was going to Metro Police and investing it in the Education system.
WHAT'S NEXT?
Two things are certain after last night's meeting:
Everyone living in Nashville is feeling the pain of inflation while simultaneously feeling the pain of city growth which is leading to higher rent/mortgages.
No one is happy about the new stadium being built. There will be 3 more budget workshops before the final vote on June 21st. Those meetings are on June 9th, June 13th, and June 14th in the Metropolitan Courthouse.
✱ STARBUCK CASE MAY BE HEARD BY THE TN SUPREME COURT
Robby Starbuck filed his answer to the Appellate Court on Tuesday and it looks as though the entire appeal may get kicked up to the TN Supreme Court. State officials who were asked to take action by Judge Perkins' order, but who were not defendants in the case, have filed a petition to vacate the mandatory injunction order.
"Tre Hargett, in his official capacity as Tennessee Secretary of State, and Mark Goins, in his official capacity as Coordinator of Elections for the State of Tennessee, petition this Court pursuant to Tenn. Code Ann. § 16-4-110 for a writ of common law certiorari and supersedeas vacating the June 3, 2022 mandatory injunction order of the Davidson County Chancery Court directing Petitioners to restore Plaintiff Robert Starbuck Newsom's name to the ballot as a candidate in the August 2022 Republican primary election for the office of U.S.House of Representatives for the 5th Congressional District."
Nothing has changed the order reinstating Starbuck to the ballot, but a decision to kick this up to the TN Supreme Court will bring this unprecedented case right down to the wire. It is hard to tell what will happen if nothing is determined before the June 10th deadline. We will continue to update our readers as the drama unfolds.
HEADLINES
POLITICS
BY THE NUMBERS
DEVELOPMENT
The 14-Story 'Aspire Midtown' Looks To Break Ground This Summer In Midtown Nashville (Now Next)
Developer buys Music Row property (Post)
Philadelphia-area convenience market chain eyes Nashville (Post)

↻ FROM THE ARCHIVE: AMERICA'S PASTIME HAS A MOMENT
In light of the recent attempt to force players to wear rainbow patches on their jerseys lest they be labeled "bigots," we review a moment of beauty in baseball from last year.
Walt Whitman said of baseball in 1888, "America's game: has the snap, go, fling, of the American atmosphere—belongs as much to our institutions, fits into them as significantly, as our constitutions, laws: is just as important in the sum total of our historic life. It is the place where memory gathers."
Baseball is "America's Pastime". It is etched into the cultural firmament. Popular parlance accords euphemisms to its rules and intricacies ("out to left field", "three strikes you're out", etc.). It stands as one of, if not the, first wholly American cultural institution. The game lends itself to unique forms of personal expression from Hideo Nomo's zen-like windup to Dontrelle Willis' careening, coordinated lunge towards the plate to Mark McGuire's scythe-like swing and became the country's first cultural export spreading rapidly to Japan and Latin America soon after its inception.
During the early 20th century, a country comprised of many different ethnic and religious groups—with no shared history or aristocracy to look up to—found common ground in the sport. Baseball, with its pastoral stadiums set against the grime of the city, inherited a role in communities from the Roman bathhouses. So much sway did it hold over the public's imagination, that it became a staple of the American seasonal calendar: spring, marked by the onset of Spring Training, and fall by the World Series.
In many ways, the history of baseball has mirrored and presaged the trajectory of the nation. Conceived shortly before the Civil War, the first professional teams emerged shortly after the dust settled. It sputtered along in various forms until the Roaring 20s when it exploded in popularity with Babe Ruth as the Jupiterean lord of the diamond representing the new upwardly mobile American Empire emerging from WWI.
In 1947, nearly 10 years before the courts desegregated schools, Jackie Robinson broke the color barrier and in the 1980s and 1990s, the sport saw a large influx of Hispanic players reflecting the wider demographic shifts of the country.
Around the time of the Dot Com Bubble, the sport witnessed its own form of artificially enhanced dynamism as juicers like Mark McGuire and Barry Bonds shredded records standing for nearly 40 years only to be denoted by an "asterisk" after doping scandals swept through the league.
Today, baseball languishes amidst the myriad diversions offered to Americans. Plagued by its own wholly unique issues, it has suffered from dwindling attendance and a backseat position in the American cultural zeitgeist. The MLB has pondered rule changes to speed the game up and, recently, decided to "deaden" balls to reduce the monotony of the sport's reliance on the long ball that once made it a staple. Swallowed by the Woke Theocracy back in April when Georgia's "draconian" voting laws lead to the All-Star game being pulled out of the state, baseball has suffered much the same fate as other core American institutions: drowned among the demands of a humorless political class bent on sapping life from anything that bleeds American pride.
But last night, the Chicago White Sox and New York Yankees gathered at the hallowed and holy Field of Dreams in Iowa made famous by the Kevin Costner movie of the same name. The game ended in a transcendent manner reminiscent of Robert Redford's famous light-shattering home run at the end of The Natural. White Sox shortstop Tim Anderson walked up to the plate with a runner on, one out, down by a run, and stroked the ball clear over the right-field fence. The scene was surreal. Fireworks immediately erupted as Anderson rounded the bases. A wide shot of the island of green in the midst of an inky black Iowa night, emblazoned with American symbolism, inspired pride. What would normally have been a fairly standard regular season baseball game, hidden deep in the woke catacombs that ESPN has become, poked its head through like the first corn shoot of the season. A flash of brilliance and beauty against our increasingly flat and mundane cultural landscape. The moment was a brief reminder of how a core American institution by and for the people can inspire pride in one's own country.
➫ GRAPH OF THE DAY: EARNINGS FOR WHAT?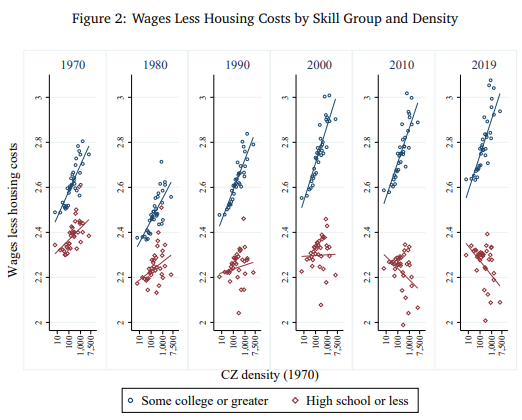 From Alex Tabarrok at Marginal Revolution:
People are more productive in cities. As a result, people move to cities to earn higher wages but some of their productivity and wages is eaten up by land prices. How much? In a new paper Philip G. Hoxie, Daniel Shoag, and Stan Veuger show that net wages (that is wages after housing costs) used to increase in cities for all workers but since around 2000 net wages actually fall when low-wage workers move to cities.
What happens when low-wage workers stop moving to cities?
Source: Moving From Opportunity: The High Cost of Restrictions on Land Use
Marginal Revolution, 2 June 2022, Read Online
⚔ MISSIVES ⚔

THINGS TO DO
View our full event calendar here.
🎪 Check out our favorite driving distance festivals this summer - Redneck Rumble in Lebanon this weekend, see us there.
👨🏻‍🌾 The Pamphleteer farmer's market guide.
👂 Listen to The Pamphleteer's Picks, a playlist of the bands featured in this week's calendar.
⚾️ The Sounds are playing the Norfolk Tides this week, June 7-12 at 7p.
TONIGHT
🍻 Mill Creek Pint Night @ Mill Creek Brewery, 6p, Free, Info
🎻 Bluegrass Night @ The American Legion Post 82, 7p, Free, Info
🌊 World Oceans Day @ The Zoo, 7p, Info
+ Learn about coral reef conservation
🎙 Marty Stuart's Late Night Jam @ The Ryman, 8p, $35.50+, Info
🍸 Electric relaxation @ Bar Sovereign, 9p, Free, Info
ON THE RADAR
🚨 Eprom @ Eastside Bowl, (6/25), $25.50, Info
🎹 Steely Dan @ First Bank Amphitheater, (7/13), $34+, Info
🏎 Nascar Ally 400 @ Nashville Superspeedway, (6/24-26) $11+, Info
🏜 Hiatus Kaiyote @ Marathon Music Works, (8/14), $35+, Info
🐂 Professional Bull Riding @ Bridgestone, (8/19-21), $20+ Info
🐖 Roger Waters @ Bridgestone, (8/27), $39, Info
🎹 Stereolab @ Marathon Music Works, (9/6), $35, Info
🎸 My Morning Jacket @ Ascend Amphitheater, (9/23), $22.88, Info
🎸 Smashing Pumpkins @ Bridgestone Arena, (10/10), $133+, Info

FROM LAST WEEK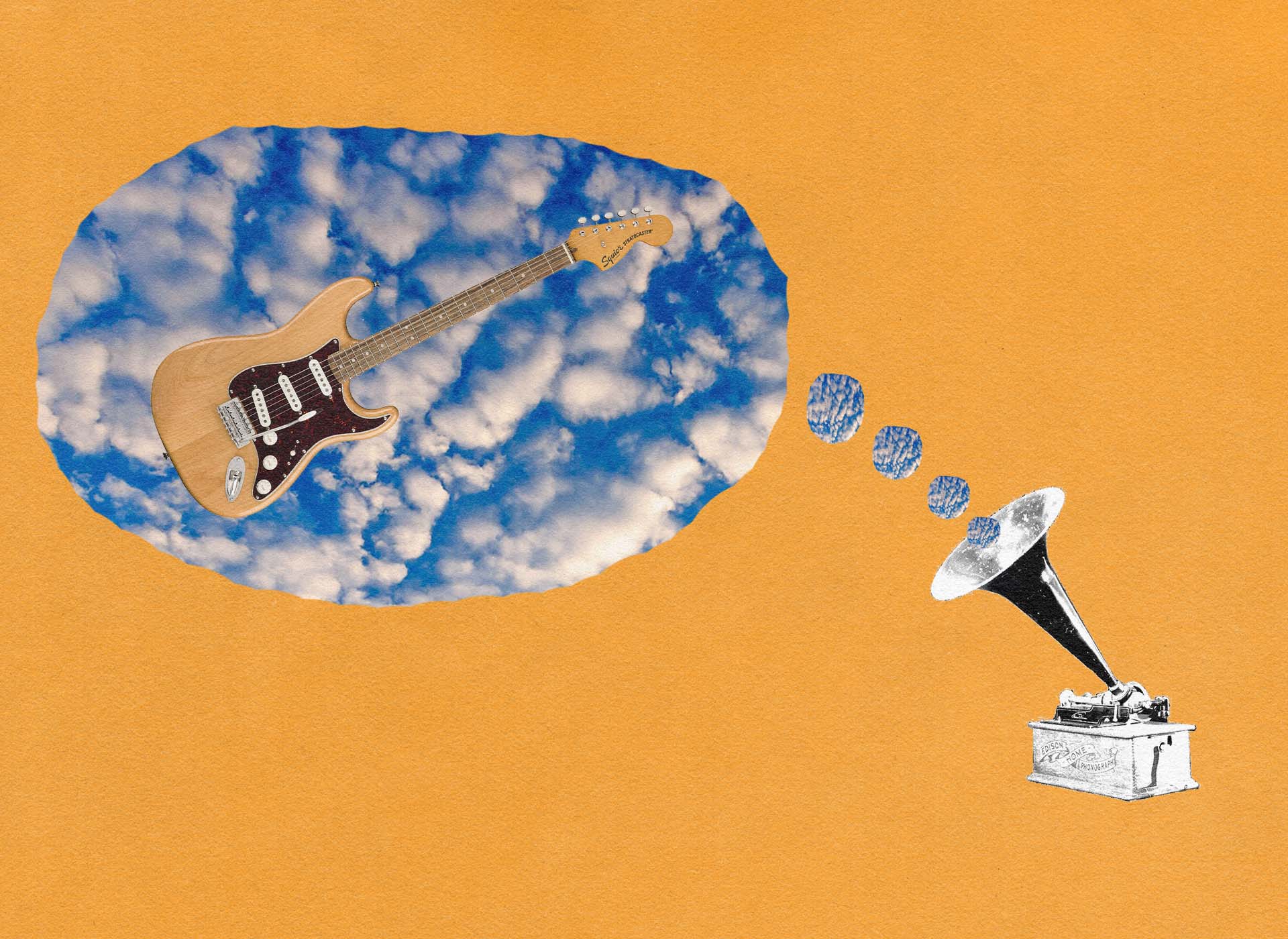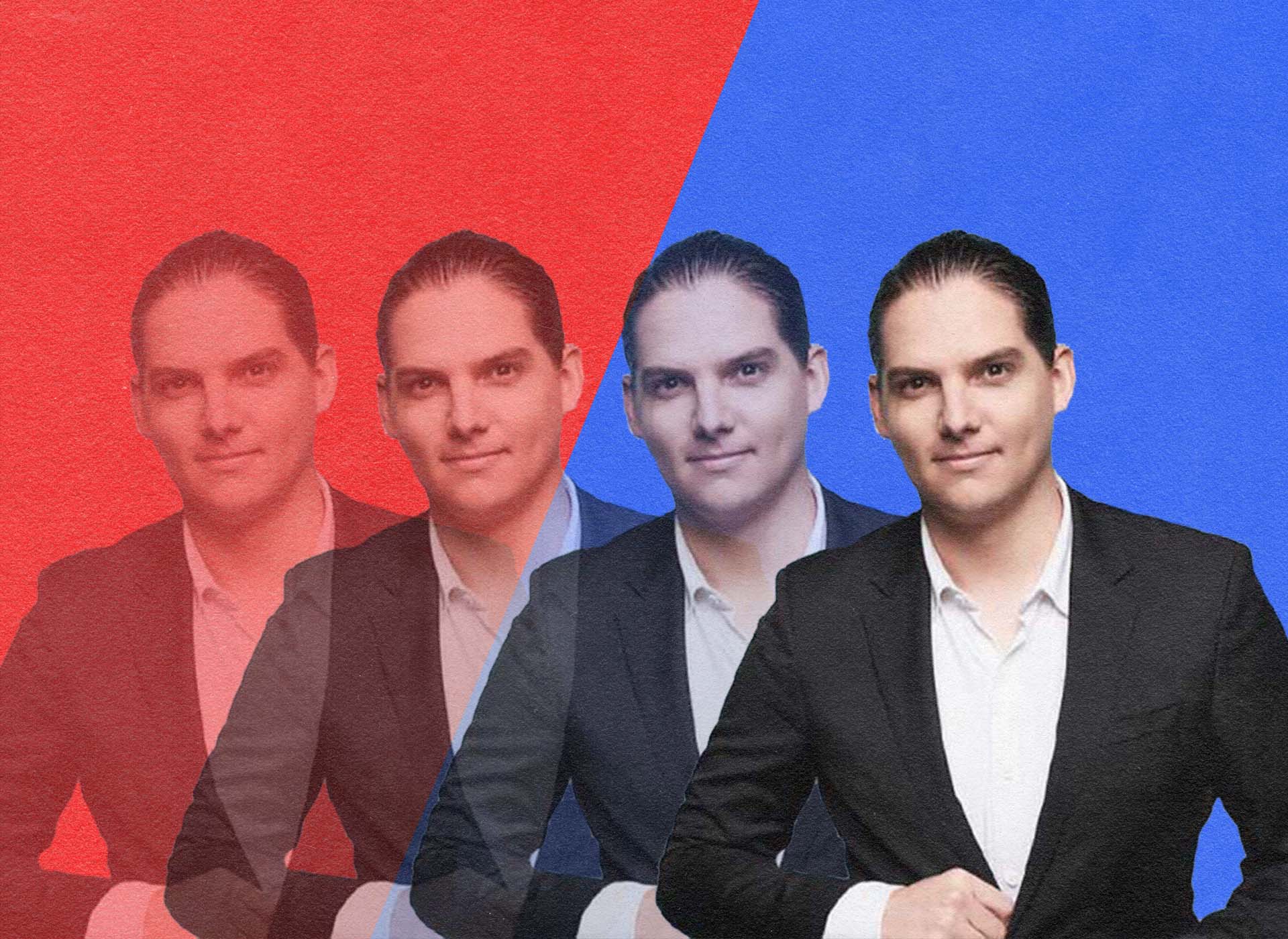 FROM THE ARCHIVE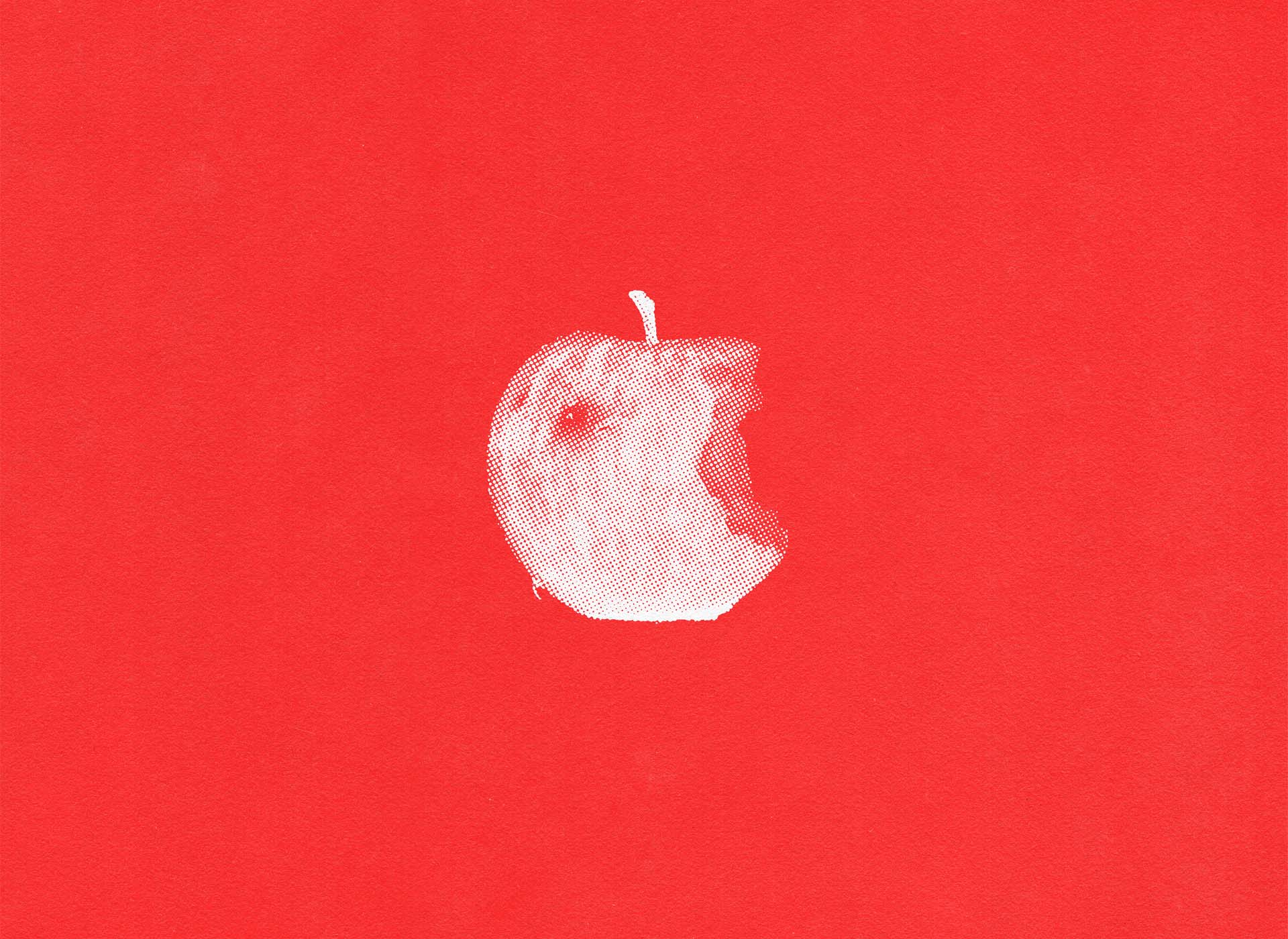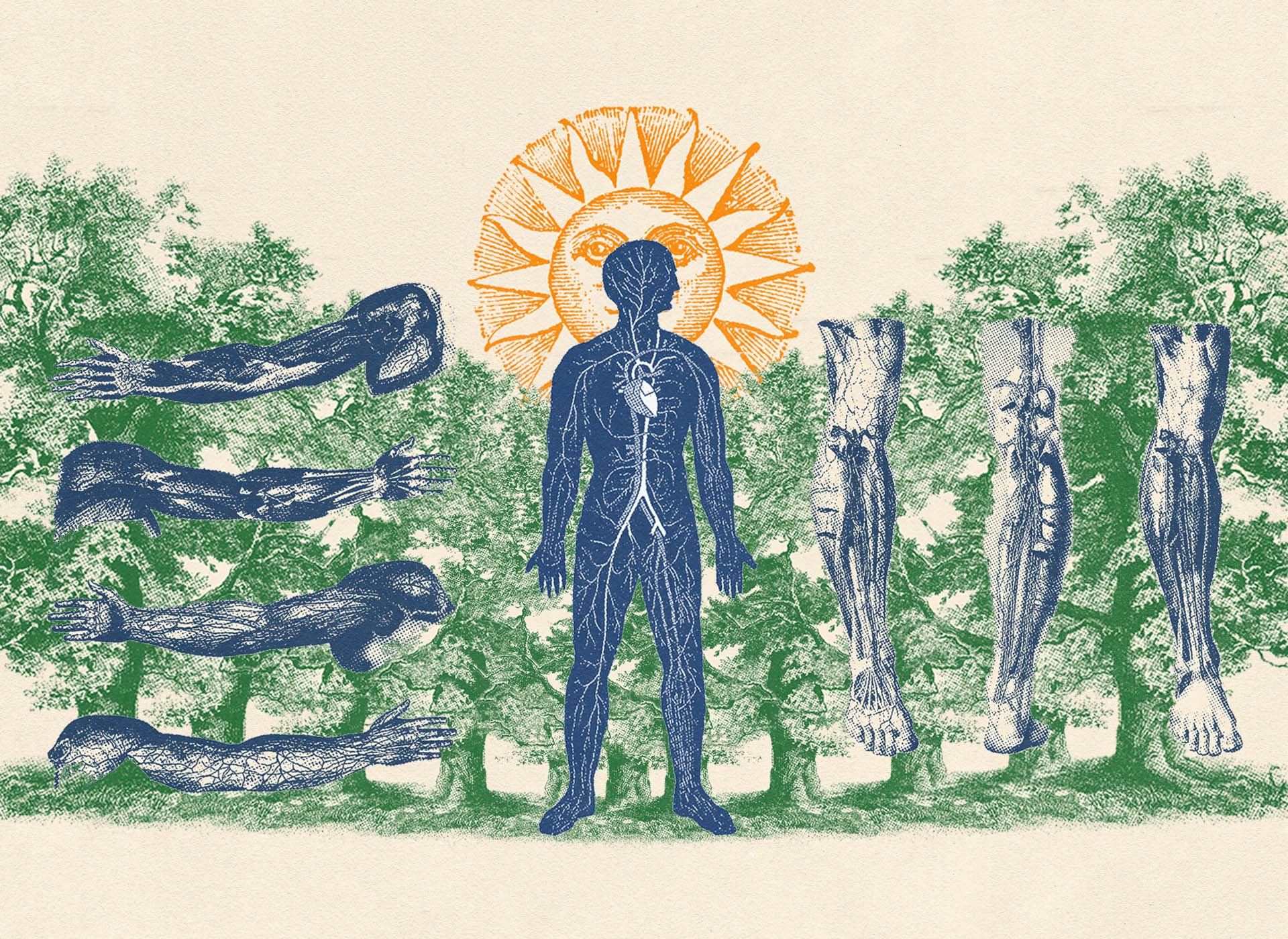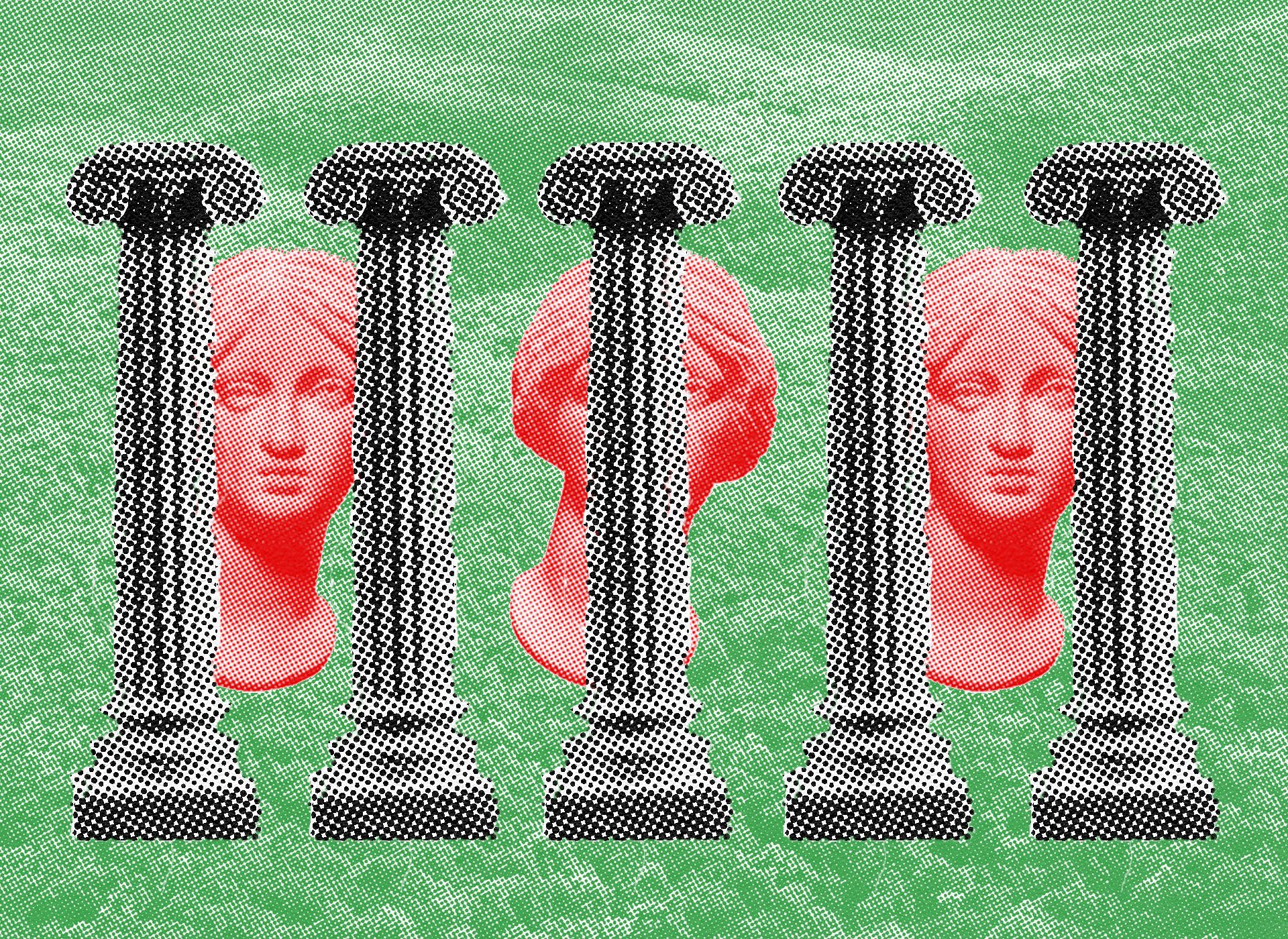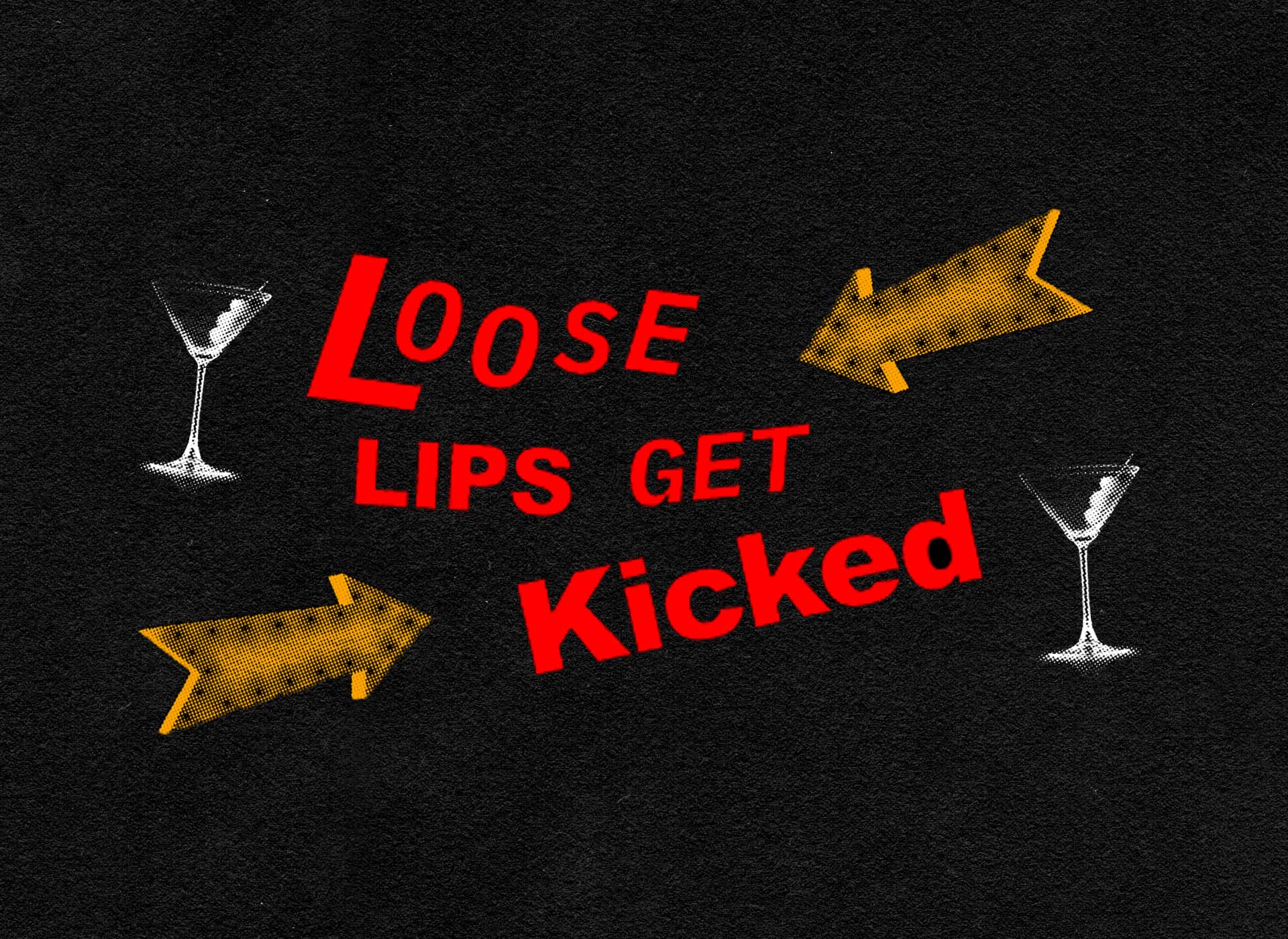 Around the Web
➢ American Rasputin Steve Bannon is still scheming. And he's still a threat to democracy.
⬆ Questioning Civilization Questioning the value of civilization: the decline of the "decline"
☭ The Sovietization of American Life Behind all our disasters there looms an ideology, a creed that ignores cause and effect in the real world.
You May Also Like
Words of Wisdom
"The gates of Hell are open night and day; smooth the descent and easy is the way."

Virgil, The Aeneid
Today's newsletter is brought to you by Megan Podsiedlik (Nashville), Edward Landstreet (Local Noise), and Davis Hunt (everything else).