No. 307: The Election Dust Settles
⁂ Nashville's Alt-Daily ⁂ Election Night · Results · Vibe-y Economy · Voters · Boxer · Much More!
📰Today, we recap election night, review some of the election results in Middle Tennessee, and consider the "weird" vibes in the economy.
Good morning, everyone.
Learned an important lesson last night about politics in Middle Tennessee: you have to get out of Nashville proper to find any good news. We'll get into that in more detail below It's not all bad news, of course.
Though Todd Pembroke, Fran Bush, Kelli Phillips, and Amy Pate—the anti-school closure, anti-mask, pro-school choice crowd—all lost their elections, there is hope yet for charter schools in Nashville as many denied by MNPS, such as Tennessee Nature Academy, can appeal directly to the state Charter Commission for approval.
A perfect end-around to the sclerotic and clubby MNPS school board which is more concerned with appeasing the Teacher's union than it is with putting students in good schools is broadening the options available to parents and students.
We spent this past week releasing a series of conversations around charter schools and the faults of the public school system on our podcast. We'll have more to say about this next week.
Onward.
You can follow us on Twitter (@realpamphleteer) or Instagram (@realpamphleteer) for additional content.
Also, be sure to check out our podcast. Available wherever you get your podcasts.
Thanks for reading.
WEEKEND PLAYLIST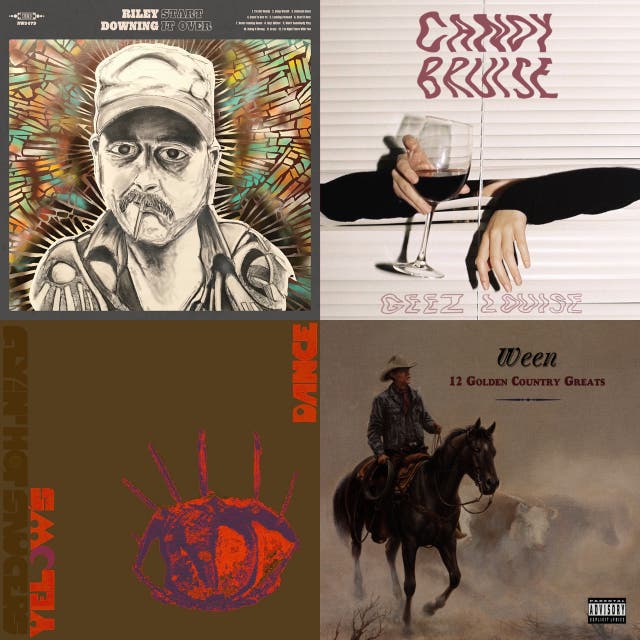 ✔︎ ELECTION NIGHT RESULTS
The wait is over. Election results are in, the August general election is wrapped, and the August primaries have set the ballot for November's general election.
ANDY OGLES GETS THE REPUBLICAN NOD IN THE 5TH
Taking the victory with a solid ten-point lead, Andy Ogles secures the Republican nomination for the 5th district's U.S. Congressional race this November. Ogles will face Democrat Heidi Campbell as Rep. Jim Cooper steps down from office. Uncontested, Campbell received 30,711 votes in this primary election while Ogles received 21,298 votes with a 10-way split.
Andy Ogles: 21,298 (36.93%)
Beth Harwell: 14,998 (26.01%)
Kurt Winstead: 2,709 (22.04%)
Jeff Beierlein: 4,086 (7.08%)
Natisha Brooks: 1,740 (3.02%)
Geni Batchelor: 1,016 (1.76%)
Timothy Bruce Lee: 843 (1.46%)
Stewart Parks: 585 (1.01%)
Tres Wittum: 397 (0.69%)
Robby Starbuck Newsom: TBD
The total votes cast for certified Republican write-in Robby Starbuck are still being counted.
Unidentified write-ins for the Republican 5th district primary race:
Identified Robby Starbuck Newson Write-ins
DEMOCRATS SWEEP MNPS SCHOOL BOARD
District 2 went to Rachael Anne Elrod with 58% of the vote
District 4 went to Berthena Nabaa-McKinney with 62% of the vote
District 6 went to Cheryl D. Mayes with 70% of the vote
District 8 went to Erin O'Hara Block with 69%
AMENDMENT NO.1 PASSED WITH FEWER VOTES THAN REQUIRED TO PETITION
All four Metro Charter Amendments passed, with Amendment No. 1 receiving the most votes against ratification. Amendment No. 1 changes the Metro Charter by requiring the signatures of 10% of all registered voters in Davidson County to file a petition. The number used to be 10% of voters who participated in the previous Davidson County election.
In anticipation of the 2020 Presidential race, the number of registered voters in Davidson County significantly increased by 30%, putting the total of registered voters upwards of 450k. With the new Charter Amendment passed, a petition will now require at least 45k signatures. Ironically, the amendment itself only passed with 39,864 votes. A total significantly less than what is now required to file a petition.
Amendment No. 1: The signatures required to petition Metro Government is now 10% of registered Davidson County voters within 90 days instead of 10% of voters who participated in the last election.
Amendment No. 2: Physical fitness requirements of MNPD will be set to standards put in place by Metro Civil Service Commission instead of based on Army/Navy physical fitness standards.
Amendment No. 3: A distinction is now made between the Metro Department of Health and the Board of Health and it is no longer required for the Metro director of health to be an actual medical doctor.
Amendment No. 4: The Department of Transportation and Multimodal Infrastructure (NDOT) is now officially part of the Metro Charter and replaces the Department of Public Works.
HEADLINES
POLITICS
DEVELOPMENT

★ THE VIBES ARE JUST WEIRD
A column in the NYT titled 'The Vibes in the Economy Are … Weird. Really Weird' makes the bold case that the economy doesn't have to be bad if we don't want it to be. Just ignore increasing prices and that dollar that won't stretch as far:
The vibes in the economy are … weird. That weirdness has real effects. A recent study found that broader vibes do indeed drive what people do, with media narratives about the economy accounting for 42 percent of the fall in consumer sentiment in the second half of 2021.
Right, right. So the problem here is that people aren't buying enough stuff.
Indicators like G.D.P. are important, but much of the time, the root of economic problems lies with expectations. When we think about things like inflation, financial conditions and monetary policy, it's best to frame them through people. And people are, of course, silly and messy. Far too many economists and experts forget that the economy is really a bunch of people "peopling" around and trying to make sense of this world.
When policy is more focused on indicators that might not fully reflect reality, and not on the silly and messy people whom the policy is meant to serve, we enter dangerous territory.
There is no recession yet. Right now we are in a "vibe-cession" of sorts — a period of declining expectations that people are feeling based on both real-world worries and past experiences. Things are off. And if they don't improve, we will have to worry about more than bad vibes.
I think what the author is getting at with this "vibe-cession" is the disconnect between the White House's narrative and the very real experience of people on the ground who actually have to concern themselves with inflation as goods increase in price and their paycheck stretches thinner.
It's of no concern to most of the DC/NYC media set because as one MSNBC host put it, "It's almost a privilege to care about inflation as your number one issue." Someone's going to have to explain that one to us.
↔ CHART OF THE DAY: HOW WE VOTE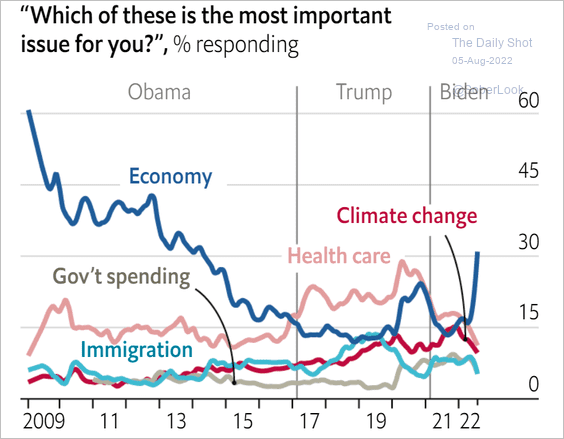 ⚔ MISSIVES ⚔

THINGS TO DO
View our full event calendar here.
🍺 The Pamphleteer hosts Bar Hours on the third Thursday of every month (the next meeting is August 18th) at Lucky's 3 Star Bar from 6-8 PM. The first ten guests get drinks on the company tab.
🎪 Check out our favorite driving distance festivals this summer.
👨🏻‍🌾 The Pamphleteer farmer's market guide.
⚔️ Knights in Armor at the Frist starting July 1st: European arms and armor from the renowned collection of the Museo Stibbert in Florence, Italy.
🏎 The Music City Grand Prix, a formula race – part of the Indycar Series – taking place in the streets of downtown.
🎼 Listen to The Pamphleteer's Picks, our playlist of bands playing in Nashville each week.
TONIGHT
🎻 The Cowpokes @ Acme Feed & Seed, 12p, Free, Info
⛸ 3ice @ Bridgestone Arena, 4:30, $36, Info
+ 3 on 3 hockey
🍀 Live Irish Music @ McNamara's Irish Pub, 6p, Free, Info
🎸 A Giant Dog (2nd opener) @ The Basement, 6p, Free, Info
+ Get filled with anxiety at this freaking tight rock show
🎸 Kelly's Heroes @ Robert's Western World, 6:30p, Free, Info
🤣 Craig Robinson @ Zanies, 7p, $35, Info
+ Black guy from the Office and Pineapple Express
🎸 Grand Funk Railroad @ The Schermerhorn, 7:30, $30+, Info
🎻 Allstar Bluegrass Night @ Station Inn, 9p, $20, Info
(revolver emoji) Outlaw Country Night @ Dee's Lounge, 9p, $5, Info
🤣 Craig Robinson @ Zanies, 9:15p, $35, Info
+ Black guy from the Office and Pineapple Express
TOMORROW
🏎 Cars & Coffee @ Nashville Superspeedway, 8a, Free, Info
+ Free car show
🎙 Musicians Corner @ Centennial Park, 12p, Free, Info
🏎 Drag Race @ Music City Raceway, 3p, $12, Info
🍀 Live Irish Music @ McNamara's Irish Pub, 6p, Free, Info
🎸 Kelly's Heroes @ Robert's Western World, 6:30p, Free, Info
🤣 Craig Robinson @ Zanies, 7p, $35, Info
+ Black guy from the Office and Pineapple Express
🎺 Big Band Dance Lessons @ Centennial park, 7:30p, Free, Info
🎸 Jerry Garcia 80th Bday @ Basement East, 8p, $18, Info
🌌 Star Party @ Percy Warner, 8:30p, Free, Info
+ View the shrimp nebula with local astronomers' telescopes
🤣 Craig Robinson @ Zanies, 9:15p, $35, Info
+ Black guy from the Office and Pineapple Express
SUNDAY
🎻 Bluegrass Brunch @ Von Elrod's, 10a, Info
🎅🏽  Santa's Ice Cold Pickers @ Santa's Pub, 7p, Free, No Info‌‌
🤣 Craig Robinson @ Zanies, 7p, $35, Info
+ Black guy from the Office and Pineapple Express
🎻 Old Time Jam @ Dee's Lounge, 7:30, Free, Info

NEW STUFF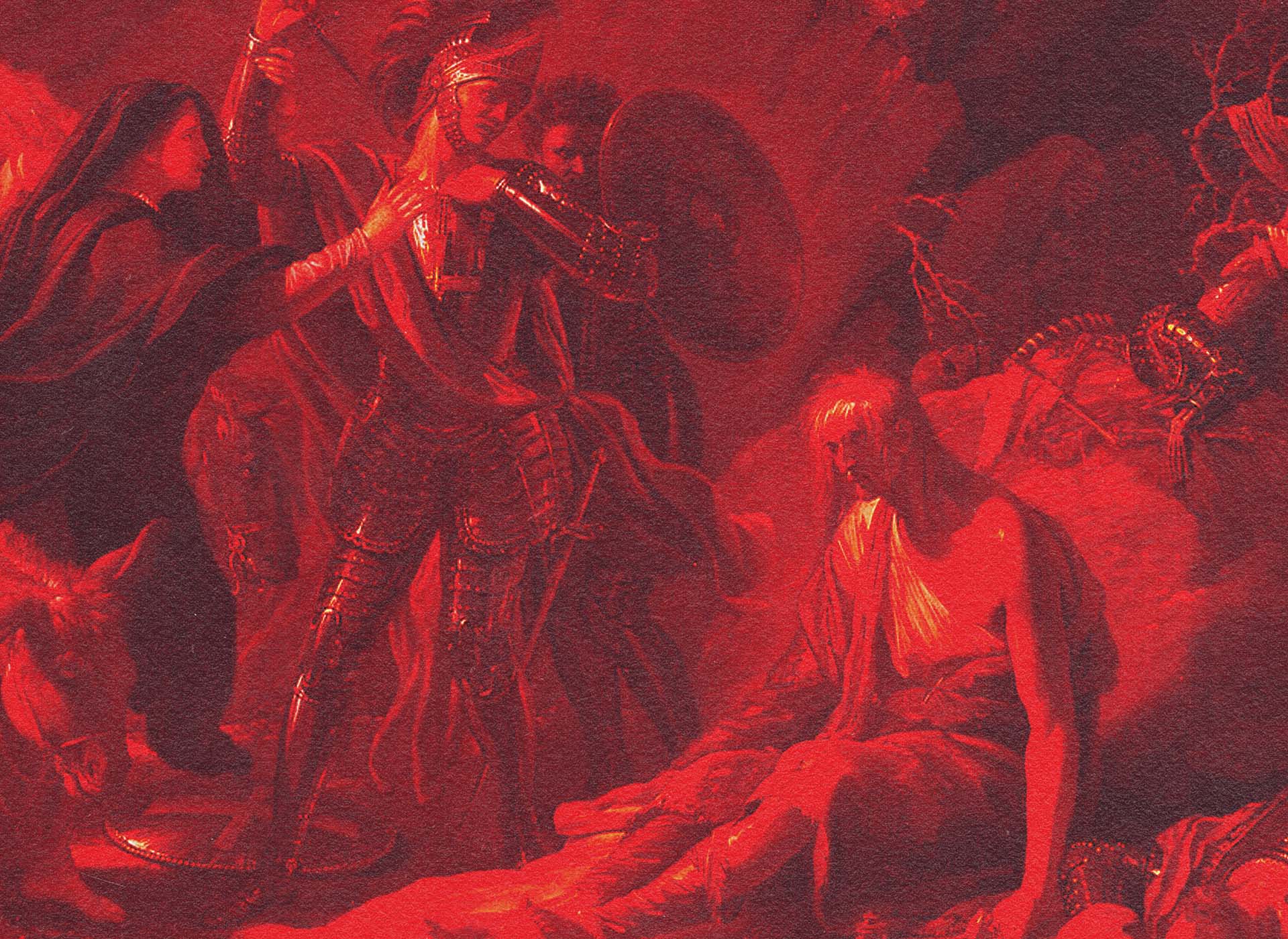 FROM LAST WEEK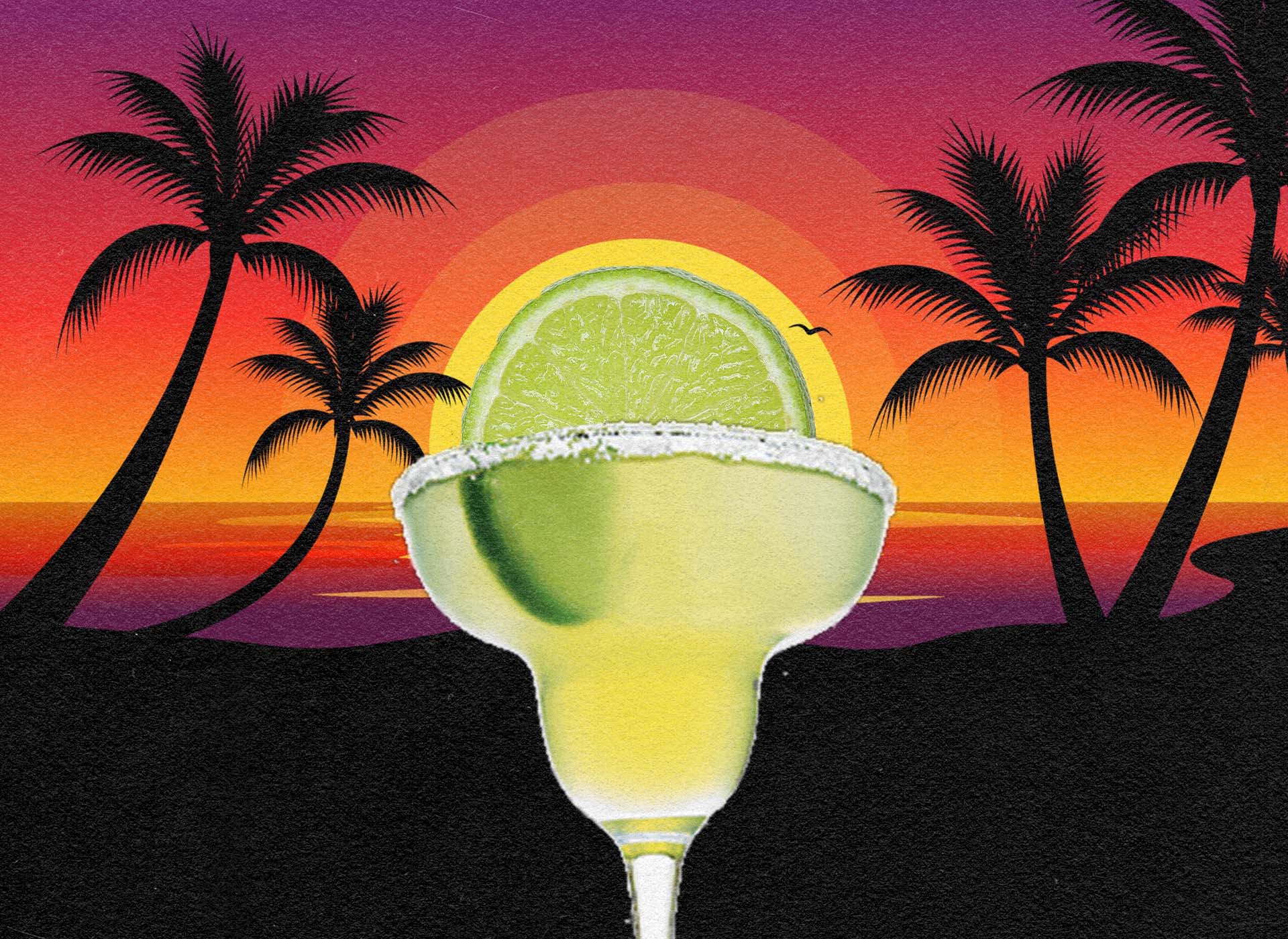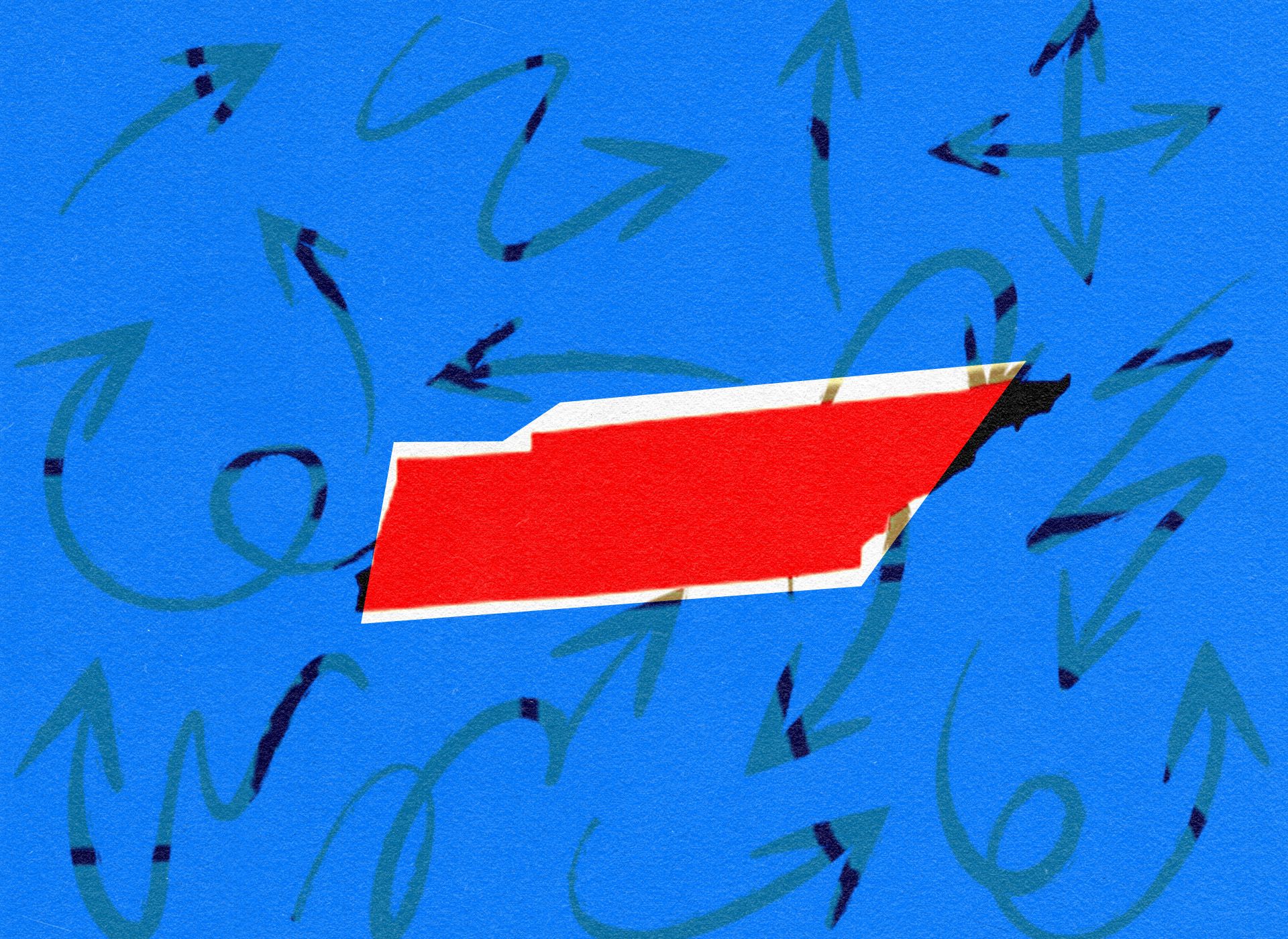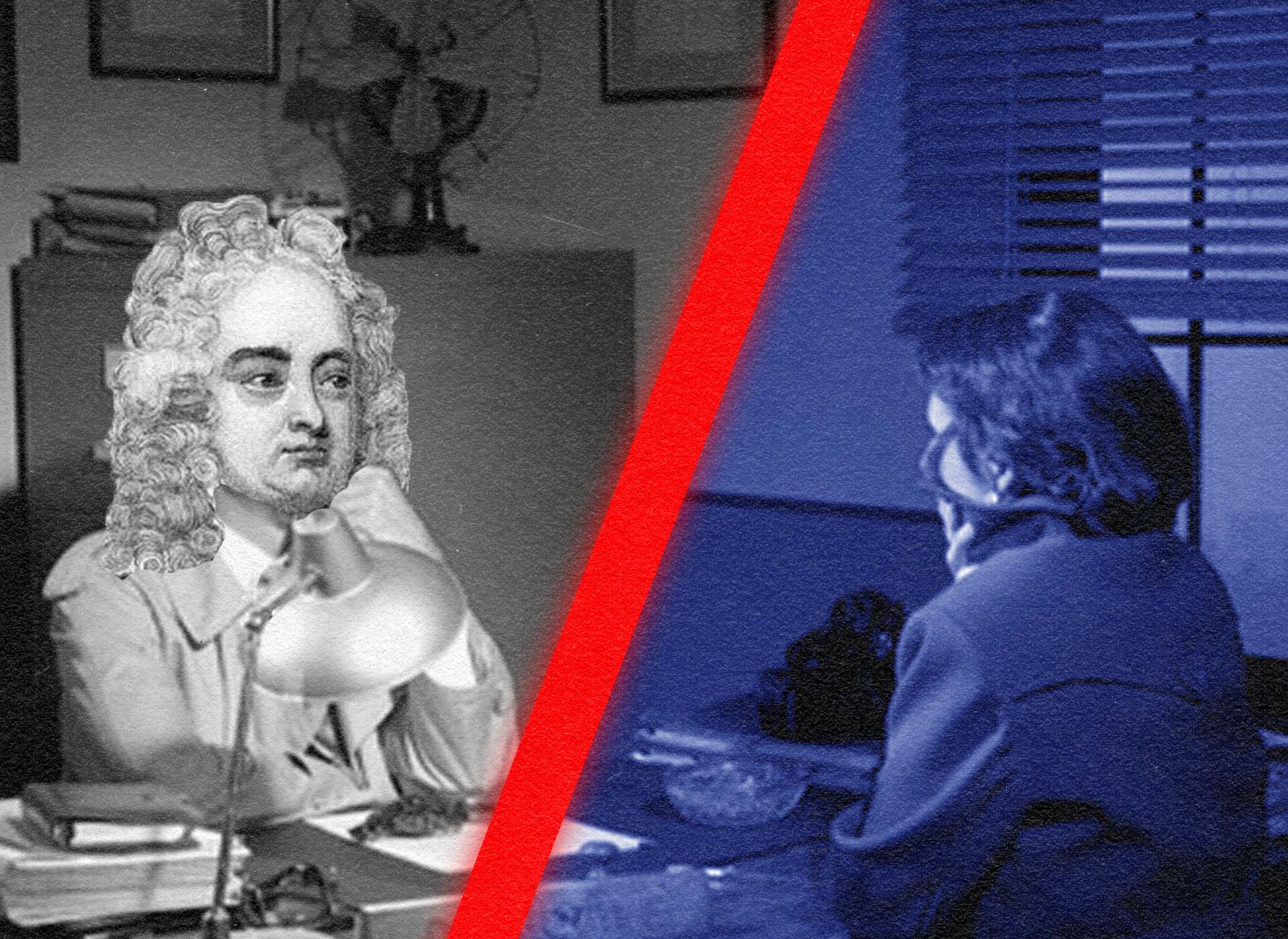 Around the Web
❍ Everywhere at the End of the West On ambient musician The Caretaker, Alzheimer's Disease, and the West (Read)
You May Also Like
Words of Wisdom
"A man without regrets cannot be cured."

Aristotle
Today's newsletter is brought to you by Megan Podsiedlik (Nashville), Edward Landstreet (Local Noise), and Davis Hunt (everything else).