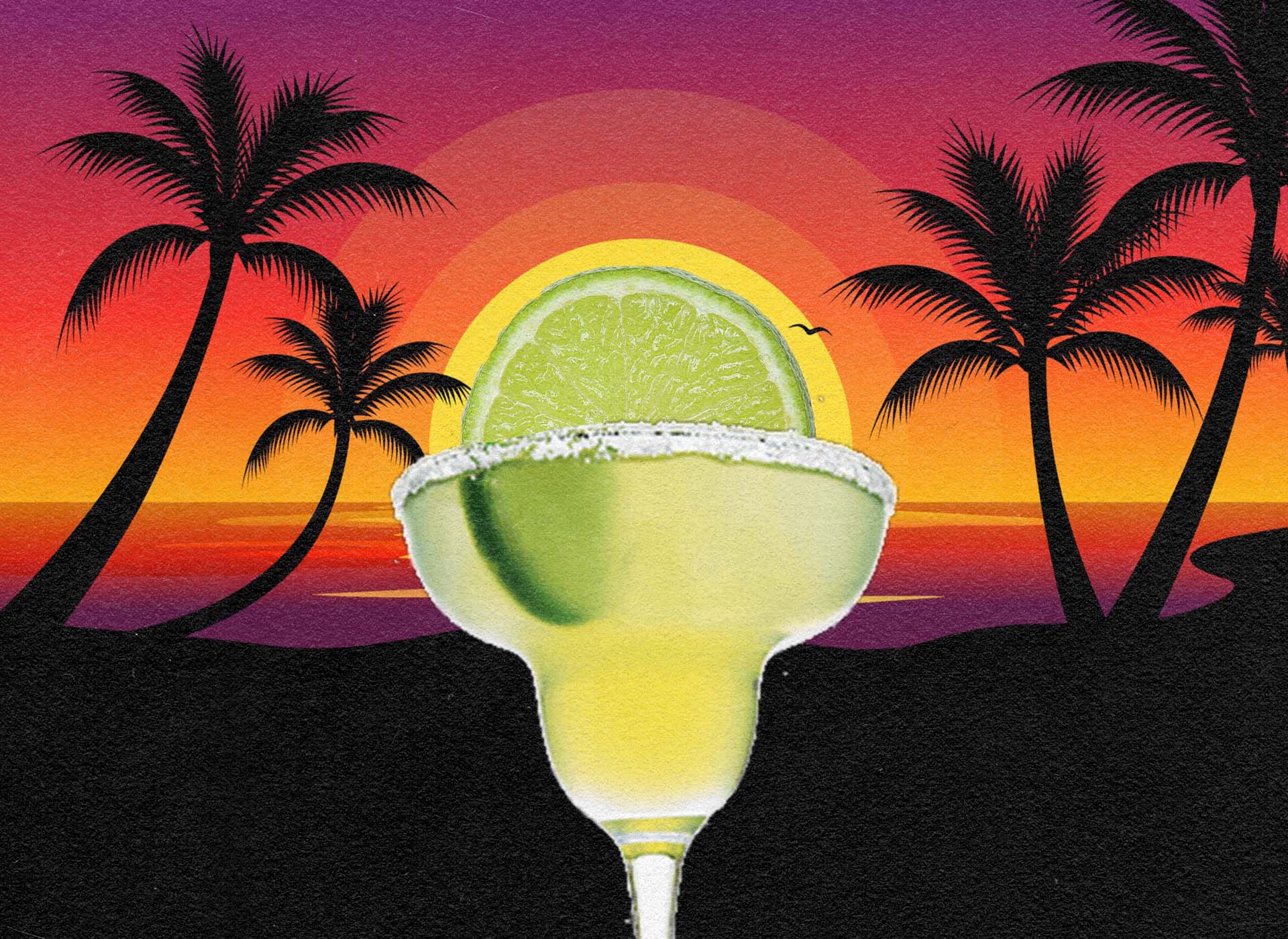 Nashville's Best Margaritas
Your guide to finding the best version of this "pairs well with the beach" cocktail in our landlocked state
Ah, the margarita. A quintessential summer beverage born out of smart people who finally listened to what tequila wanted. When done right, a margarita is truly a celebration of all tequila has to offer and the pinnacle of refreshment.
There are many musings about how the margarita came to be: the majority of these are set in the late 30s or the post-war 40s, and feature a gallant bartender inventing the drink for a dancer, socialite, or singer. Much more likely, as the cocktail historian David Wondrich says, it was created by simply swapping tequila in as the base spirit of a daisy a cocktail consisting of base spirit, liqueur, and citrus which, up until that point, was typically made with brandy, whiskey, or gin. This checks out since margarita is the actual Spanish word for daisy. Moreover, there's proof of an Iowa newspaper editor discovering the cocktail in Tijuana in 1936–years before any of the other "creation myths" came to light.
Since a margarita is, as I previously mentioned, a true celebration of tequila and its gorgeous nuances, it's important to note that a well-made one will be proportional– you should be able to taste the spirit and taste it well. If the margarita in your hand tastes only of citrus, other juice, or (worse) sugar/syrup, pay your tab promptly and back away from the barstool. Sadly, many places in Nashville claim to have the "best" margarita, but the reality–not unlike the menus of this city's "best" margarita spots– is overly sweet and excessively weak.
I'm unsure if some places have dipped in quality as a result of the pandemic, or if it's simply a result of improper recipe training and inconsistent quality. Take Saint Anejo, for example. Pre-pandemic, this M Street location was an easy go-to for margs– no matter what you'd be able to taste the tequila at the very least, which is what you'd expect from a bar with such an impressive tequila and mezcal list. However, while researching this column, I tried a lavender ginger version, which not only was shockingly amiss of the punch from tequila but also… lavender and ginger? What's going on, Saint Anejo? Let's get it together.
But I digress. Here are some delicious options which don't fall victim to the above-mentioned issues and will help you while away your summer days in agave-soaked splendor.
Boqueria – Shishito Margarita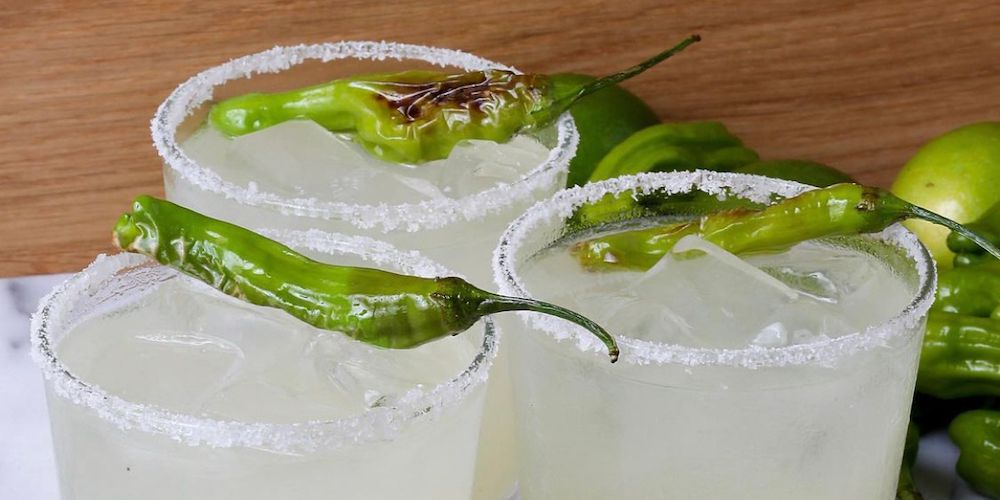 Infusing tequila with a type of chili pepper is hardly a new idea (the amount of jalapeño margaritas on menus today is staggering), but the folks at Boqueria are really doing it right with their blistered shishito version. The proportions are perfect, resulting in a crave-able, savory concoction with just the right amount of smokey heat to make your eyes pop open but not so much that you wouldn't order another one… and then another one.
Butchertown Hall – House or El Dorado Margarita with Pineapple-Sage Add-On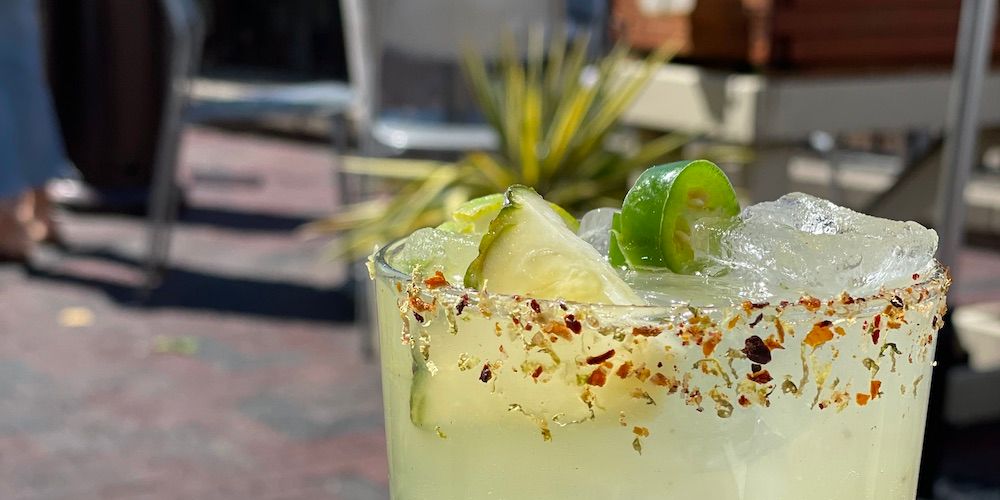 Many people recommend Butchertown Hall for margaritas, and they are very, very right to do so. These are crafted with respect for the tequila, and the optional add-ons offer a fresh pop of flavor without being overpowering. Plus, the fresh lime makes all the difference (as it always does). I even enjoyed a spicy version of the pineapple sage as a mocktail once.
Blanco Cocina + Cantina – Smashed Watermelon Margarita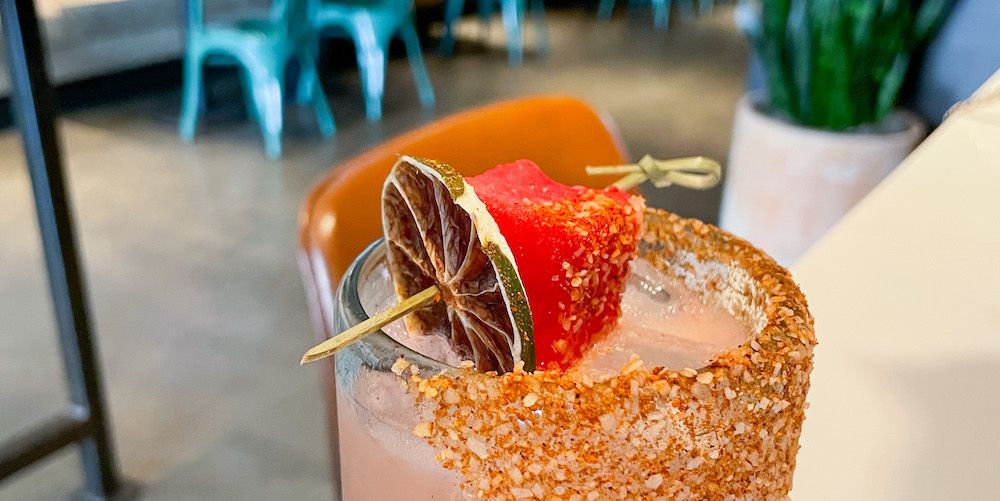 Fresh watermelon juice in the summer = perfection. Admittedly, I wish I could have tasted the tequila just a smidge more in this one, but overall, with the juice and a chile lime salt rim, it was very enjoyable. It's also available as a pitcher, which would serve you and your friends quite well indeed. Especially if you each order an extra shot and just splash it in accordingly.
The GreenHouse Bar – Prickly Pear Margarita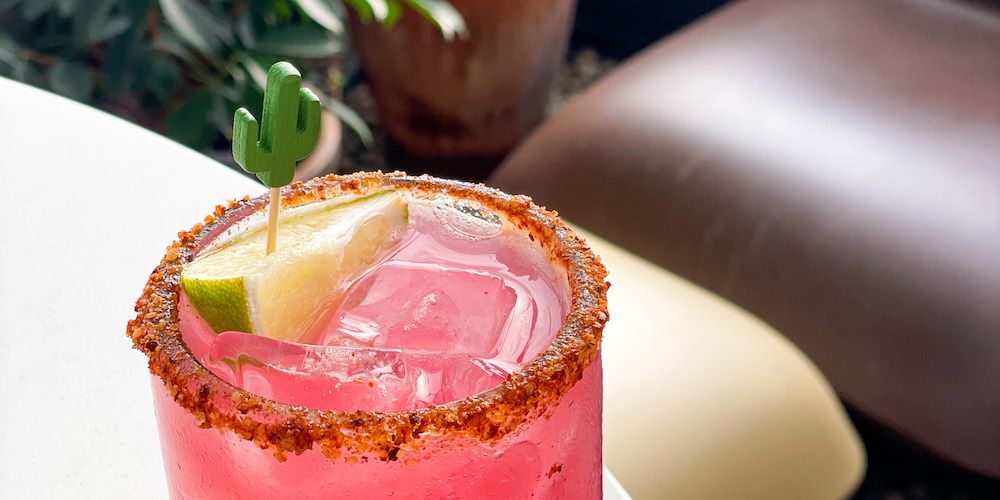 I stumbled upon this one while meeting a friend for a drink after a disappointing afternoon sampling margaritas. I thought, Hey, they've got a margarita on their menu, and I do enjoy a prickly pear – let's give it a shot. And I'm glad I did. With a well-proportioned mixture of TC Craft Reposado, prickly pear syrup, and fresh lime juice, finished in a spicy salt rim, this offering was tangy, tart, and sweet with that heady reposado backbone standing everything at attention. Would (and will) return for another.
Superica – The O.G. or O.G. Top Shelf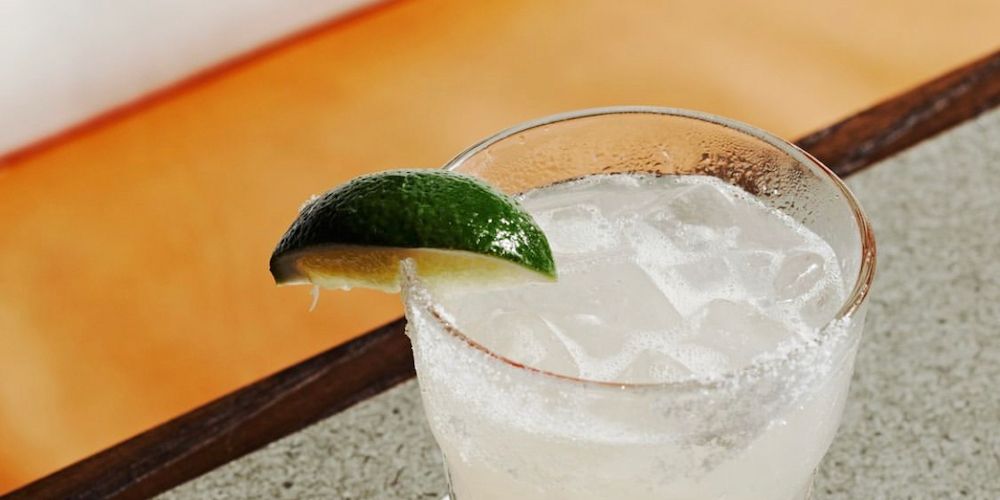 Ford Fry's people at Superica are dedicated. Dedicated enough to travel to Herradura for their own tequila barrels. If they of all places can't make a decent margarita, they should sink away in shame. Luckily for us, they happily pour their O.G. "short and strong" with either El Jimador Reposado or Herradura Double-Barrel Reposado for top shelf. Stirrings triple sec is a little on the sweet side for me, personally, but with the healthy dose of fresh citrus, I'll give them a pass.
The Hibiscus Margarita with reposado, hibiscus-morita chile syrup, fresh lime juice, and Pama pomegranate liqueur sounded wonderful, but after a slew of disappointing 'ritas, I was wary of the syrup mixed with the sweet liqueur. Next time I'll give it a go, for sure.
DIS-HONORABLE MENTION
Taco Chela A vodkarita? How dare you. I know we want to appeal to everyone, but this is just unnecessary.
AUTHOR'S NOTE
It stands to note that while researching this particular column, I set out to find good margaritas which deviated from the classic version. I'm sure it would look pretty different if I were simply going around and comparing/contrasting standard margs. (That could be quite fun, if extremely nuanced. Maybe it could be done by a rating system? How good is this margarita on a scale of 1-5 limes?) I have no doubt that many other places in our lovely city can turn out a great traditional margarita, even if they are not mentioned here.