No. 315: What Would a Civil War Look Like?
⁂ Nashville's Alt-Daily ⁂ Comments · Metro Council · Civil War · Fat · Much More!
📰Today, we introduce the ability to comment directly on these newsletters (via our website), look back at last night's Metro Council meeting, sketch out what a civil war might look like, and survey the growing obesity epidemic.
Good morning, everyone.
Let's start things off with some housekeeping:  you can now comment on these newsletters and anything else we publish on our website. You must be signed in to do so.
Additionally, we have our monthly happy hour tomorrow night at Lucky's 3 Star Bar in Wedgewood-Houston (1401 4th Ave S). Always lively conversation and an even livelier group of people.
Onward.
You can follow us on Twitter (@realpamphleteer) or Instagram (@realpamphleteer) for additional content.
Also, be sure to check out our podcast. Available wherever you get your podcasts.
Thanks for reading.
⧖⧗⧖ Bar Hours ⧗⧖⧗
Join us! Tomorrow night for our forum at Lucky's 3 Star Bar where lively banter and drinks flow freely.
Where? Lucky's 3 Star Bar in Wedgewood-Houston
When? The third Thursday of every month from 6-8 PM
First ten people get drinks on the house!

❍ LAST NIGHT AT THE METRO COUNCIL
Mayor Cooper addressed Council Members and attendees at last night's meeting and spoke about the newly launched NashView website. The site allows a view of ongoing Davidson county infrastructure projects and the status of residential requests. The requests themselves, such as pothole reports, trash pickup, and other things, can be submitted through the Hub Nashville website.
ABORTION LEGISLATION
Under cover of the consent calendar, an abortion bill was passed into law on final reading last night after making its way through the Metro Government process with no discussion on the floor. As outlined by The Pamphleteer, the bill will force Davidson county businesses into providing abortion transportation and accommodations for employees if the businesses wish to seek economic and community development incentive grants and payment in lieu of taxes (PILOT) incentives. The law has the potential to run into Constitutional issues regarding federal laws that allow many health care professionals and institutions to refuse to provide care related to abortion and sterilization services.
Bob Mendes briefly commented on another abortion related bill that passed on second reading that will exclude the use of Licence Plate Readers (LPRs) in assisting with the enforcement of abortion laws. "Multiple states, mostly the states south in the United States, have already outlawed quote unquote fetal homicide," says Mendes. He wrapped up his comments by expressing that pro-life laws are repressive, inhumane, and anti-woman; all reasons why the council must get ahead of the curve by passing this bill.
HOMELESSNESS
Cathy Jennings, the executive director of The Contributor which is the paper designed to benefit the homeless, presented about interim homeless housing. During her time on the floor, Jennings expressed that Nashville is experiencing a record breaking amount of deaths in the homeless community due to not executing a proper interim and bridge housing strategy. Jennings also went on to point out that a few non-profits who interact directly with Nashville's homeless have come together and are involved with a strategy she hopes Metro Council will get behind. Though Jennings' attempted to get ahead of what will be a harsh winter for Nashville's homeless, the council expressed hesitation in taking on such a plan without more information.
ILLEGAL IMMIGRATION
A bill on third reading limiting the use of LPRs to verify or report the status of immigrants was passed into law. Though Metro's legal council raised concerns that the bill might run into issues with Tennessee's zero sanctuary cities legislation, Bob Mendes submitted an amendment he believes will prevent the council from running into issues with the state.
HEADLINES
POLITICS
DEVELOPMENT

➫ WHAT WOULD A CIVIL WAR LOOK LIKE?
As of late, there's been much hemming and hawing about an impending "civil war" in America. You can't blame people for talking this way. The differences between the increasingly unhinged "activist class" and the slowly-awakening, laissez-faire Americans who, up until recently, have turned a blind eye to the advances of the radical ideology creeping into the world are ever-widening.
I could draw a line between these groups and point to the Left and the Right, but I don't find these terms to be an accurate way to portray reality anymore. Left and Right have, over time, become shorthand to refer to Democrats and Republicans. This isn't necessarily a "who do you vote for" divide.
The divide is between those who want to upend and disrupt the social fabric and those who don't. Those who demand privileges and those who want to exercise their rights. Increasingly, the privileges demanded by the minority have begun to cleave into the rights of the majority ( the recent fracas at Harpeth Hall being a great example).
With both sides increasingly moving further and further away from each other, it seems like some kind of split is inevitable. Either that or a violent, winner-take-all conflict. But, how would that emerge? Fantasies of an armed, storm-the-capitol revolution with grassroots energy might sound exciting on paper, but even a brief perusal of history shows these kinds of things never work out. Wars and serious conflicts are almost always the result of intra-elite competition. In the US, that might mean that a state, such as Tennessee—which fields its own Tennessee State Guard answering directly to the Governor—may choose to use its army against federal forces who, I don't know, may want to force an all-girls school to take in a transgender boy.
I'm not trying to be hysterical here, because it does seem weird to say that a war might break out over what we do with our private parts. But debates over sex and gender happen to be a highly contentious locus point for conflict between these two disparate groups, and at this point, who knows what will happen? Behind the gender debate are a whole host of other insane, intersectional beliefs which happen to find their most pointed, prickly expression in that argument.
Just a thought.
⁕ CHART OF THE DAY: FATNESS IN AMERICA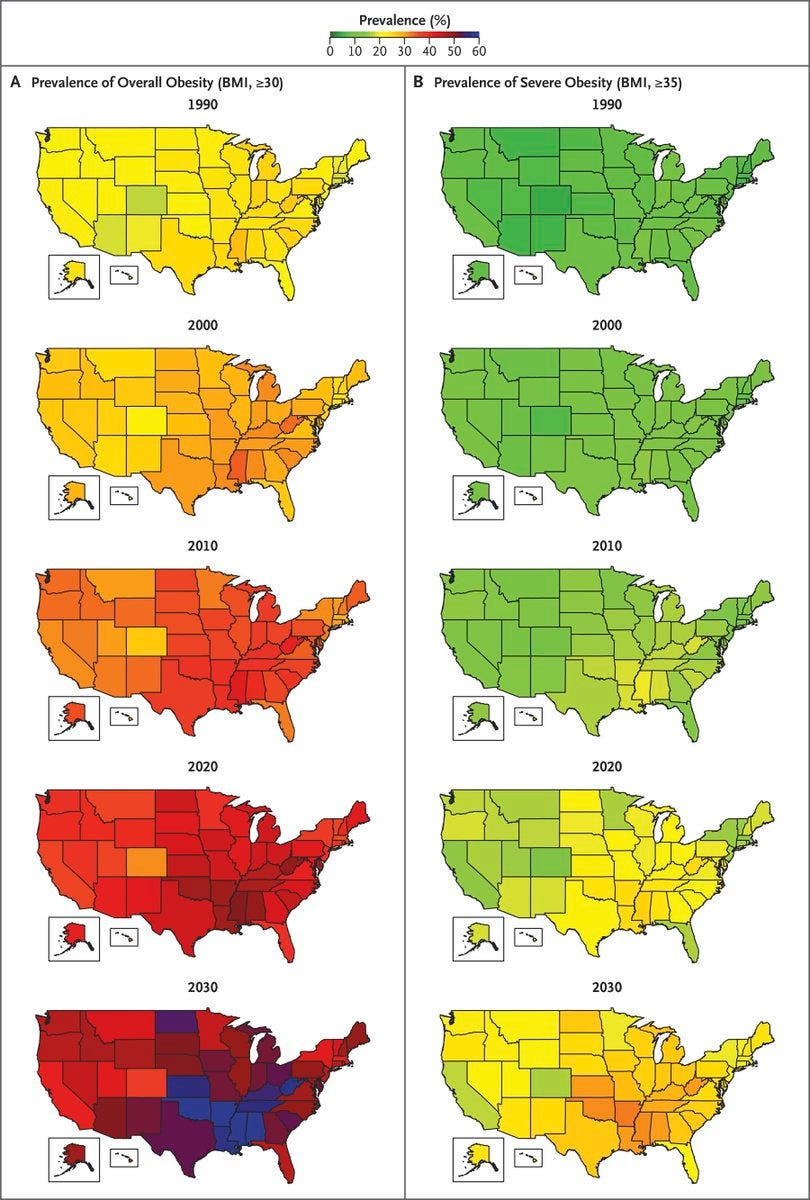 From The Scroll: "A new study published in The New England Journal of Medicine predicts that almost 1 out of every 2 Americans will be obese (BMI ≥30) by 2027 and that by 2030 there will be more severely obese Americans (BMI ≥35) than there were obese Americans in 1990, signaling a surge in the number of Americans who are at higher rates of mortality and morbidity."
⚔ MISSIVES ⚔

THINGS TO DO
View our full calendar here.
🍺 The Pamphleteer hosts Bar Hours this week at Lucky's 3 Star Bar from 6-8 PM. The first ten guests get drinks on the company tab. We do Bar Hours on the third Thursday of every month
🎪 Check out our favorite driving distance festivals this summer.
👨🏻‍🌾 The Pamphleteer farmer's market guide.
⚔️ Knights in Armor at the Frist starting July 1st: European arms and armor from the renowned collection of the Museo Stibbert in Florence, Italy.
🎭 Shakespeare in the park is every Thursday through Sunday from August 18th till September 11th
🎼 Listen to The Pamphleteer's Picks, our playlist of bands playing in Nashville each week.
TONIGHT
🎸 The Surfrajettes @ The Exit/In, $26, 6:30p, Info
🎙 Rooftop Sounds @ Virgin Hotel, $10, 6:30, Info
🎻 Bluegrass Night @ The American Legion Post 82, 7p, Free, Info
🍸 Electric relaxation @ Bar Sovereign, 9p, Free, Info
ON THE RADAR
🚘 Demolition Derby @ Williamson County Fair (8/26-27), $10, Info
🐖 Roger Waters @ Bridgestone, (8/27), $39, Info
🎹 Stereolab @ Marathon Music Works, (9/6), $35, Info
+ Motorik post-rock synth avant-pop surrealist prismcore
🎸 My Morning Jacket @ Ascend Amphitheater, (9/23), $22.88, Info
⚔️ HELMET @ Marathon Music Works, (9/24), $35, Info
+ 90's alternative metal band from NY, a Pamphleteer favorite
🏜 ZZ Top & Beck @ First Bank Amphitheater, (9/27), $49+, Info
👾 Flamingosis @ Basement East (9/29), $20, Info
🎻 Gustav Holst's The Planets @ Schermerhorn (9/29-10/2), Info
+  Early 1900's orchestral suite, each movement is named after a planet
🕺 Remi Wolf @ Brooklyn Bowl (10/6), $30, Info
+ Young talented funk/pop/hip-hop singer, one of the few
🎻 Mozart & Tchaikovsky@ Schermerhorn, (10/28-29), $25+, Info
🎸 Smashing Pumpkins @ Bridgestone Arena, (10/10), $133+, Info
+ 90's alt-rock from Chicago
🎸 The Doobie Brothers @ Bridgestone Arena, (10/12), $43+, Info
🎺 Too Many Zooz @ Basement East, (10/31), $20, Info
🌶 The Gypsy Kings @ The Ryman (11/1), $39.50, Info
+ The roving band of flamenco guitarists

RECENT ESSAYS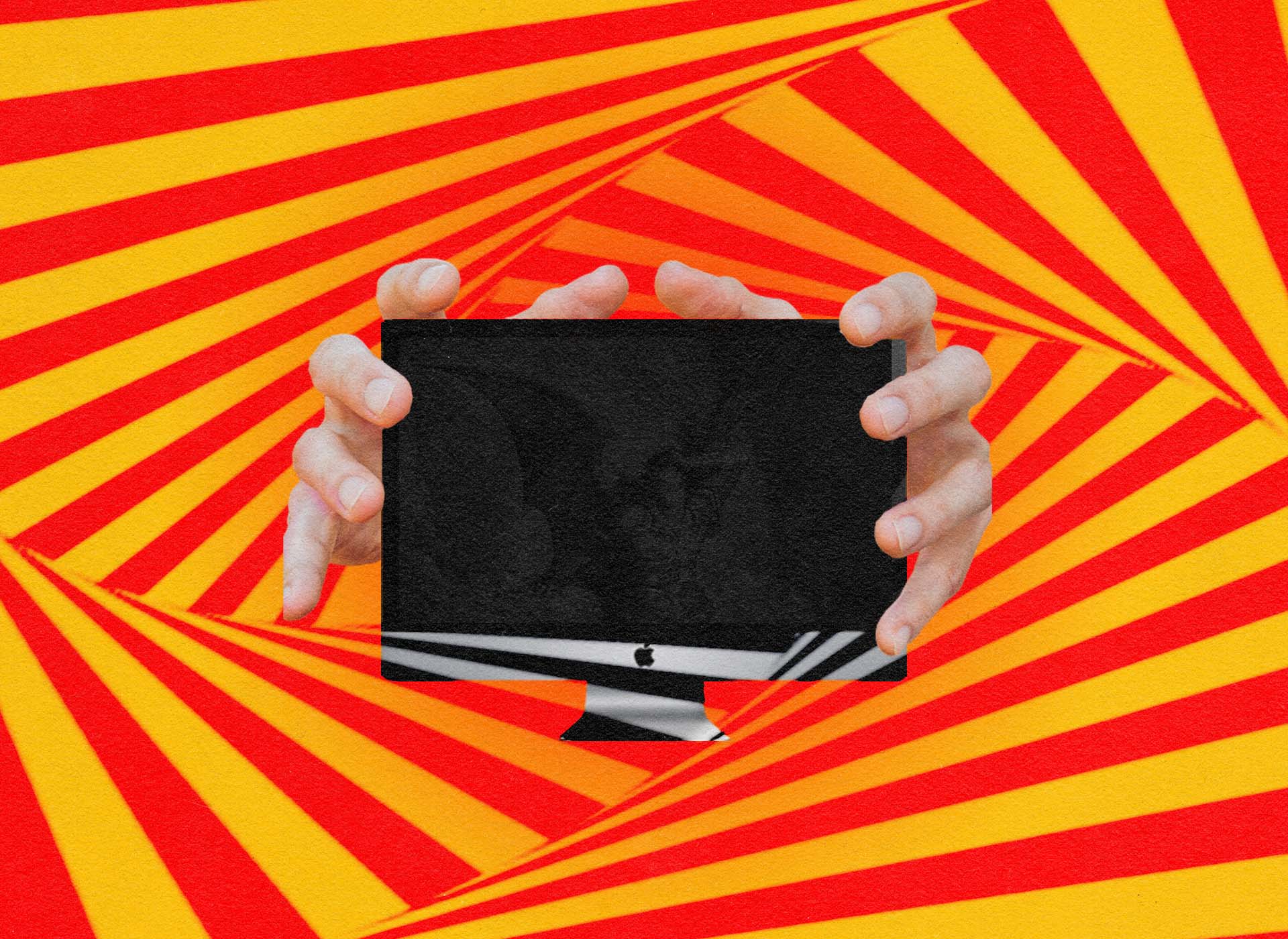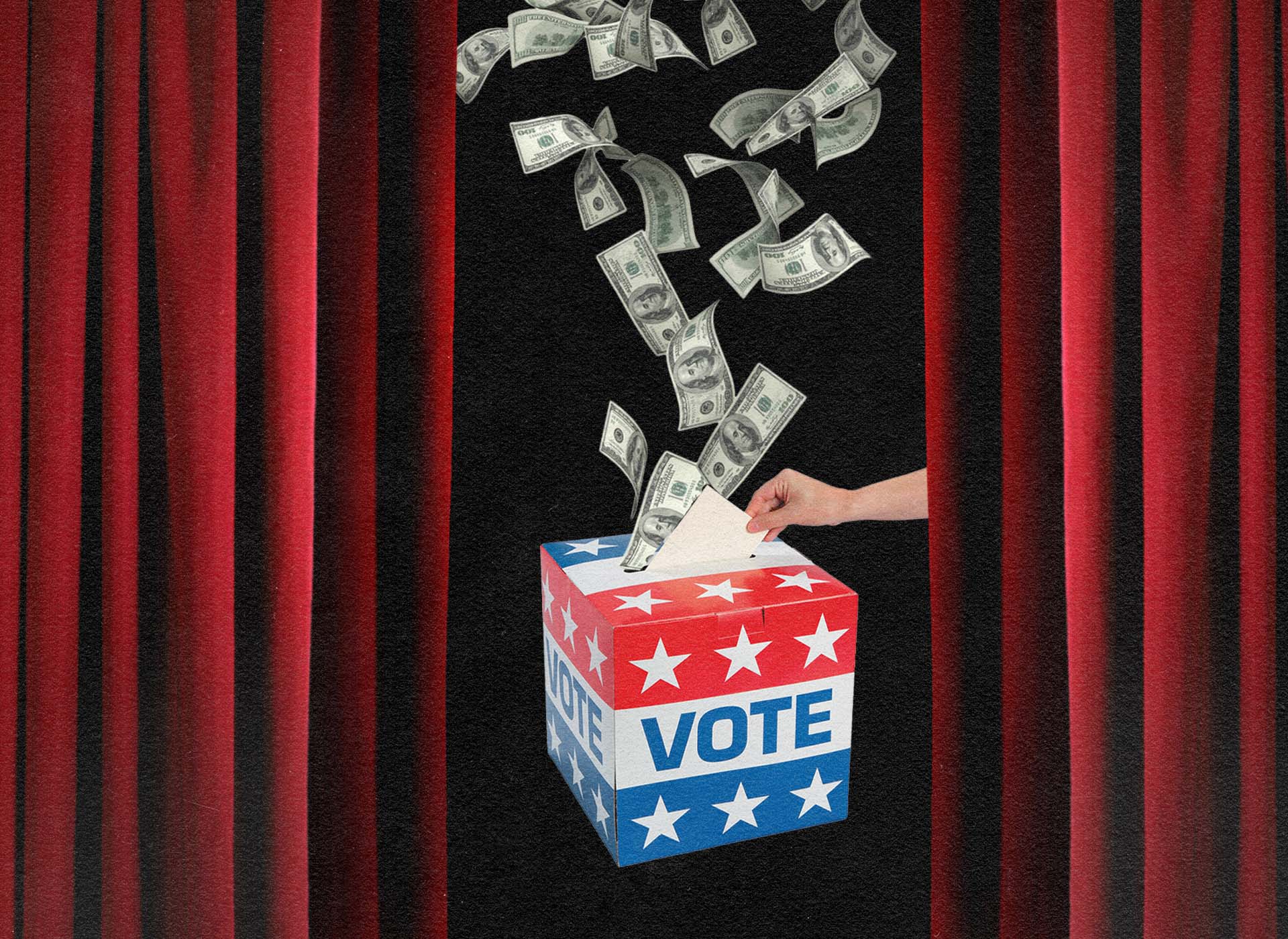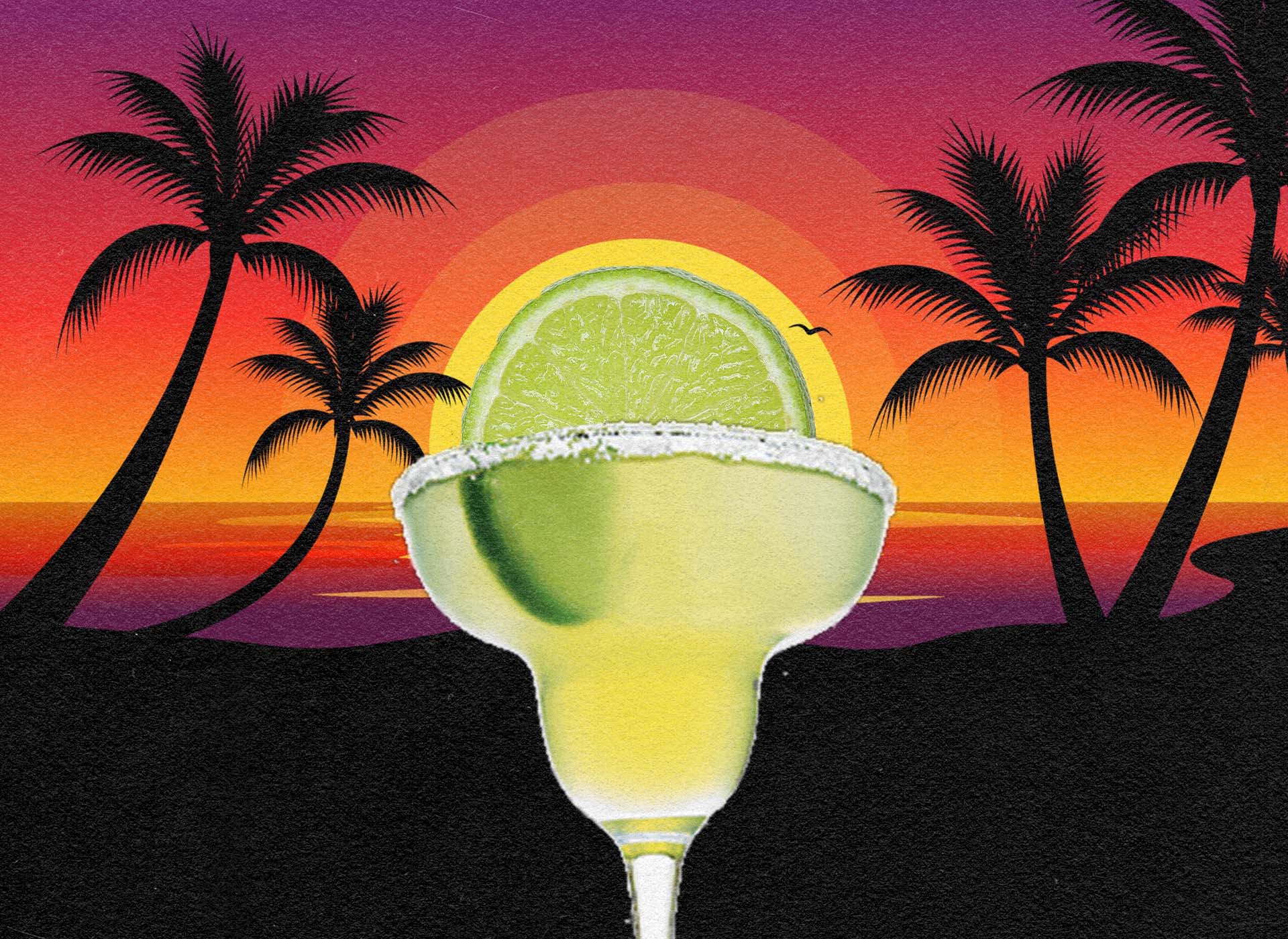 RECENT PODCASTS
Around the Web
❑ Whole Foods' John Mackey: 'I Feel Like Socialists Are Taking Over' The 'conscious capitalism' innovator on overregulation, COVID mandates, and why he will be speaking his mind much more freely when he retires.
You May Also Like
Words of Wisdom
"All rational action is in the first place individual action. Only the individual thinks. Only the individual reasons. Only the individual acts."

Ludwig von Mises
Today's newsletter is brought to you by Megan Podsiedlik (Nashville), Edward Landstreet (Local Noise), and Davis Hunt (everything else).