No. 336: All the Important Local Weirdos
⁂ Nashville's Alt-Daily ⁂ Localism · Bar Hours Recap · WMDs in TN · Buses · Much More!
📰 Here's what we're talking about today:
Intro Davis sounds off on localism and last night's Bar Hours.
Nashville Megan details the latest efforts of TN's new AG.
Elsewhere We dash off a quick note on the immigrant busing ordeal.
And More We consider the trailer for what appears to be an instant cult classic.
Good morning, everyone.
Many buzzwords have picked up steam over the past few years—one of them being localism, which I heard bandied about quite a bit at the National Conservatism Conference in Miami earlier this week. To take it from a few of the speakers at NatCon, localism is an integral component of the conservative political platform. What we do at The Pamphleteer is real localism.
We are not a group of air-dropped journalists shipped here from an Ivy League school to lecture you on why you need to adopt our perspective of the world. We are all people that live and operate within the city. Most of the people you read here are either native to the area or have lived here long enough to be considered naturalized Nashvillians. It's an important aspect of what we do that distinguishes us from our more corporate counterparts.
--
We had an excellent crowd out at Bar Hours last night. As one friend put it, we've gathered "all the important local weirdos" in one place. "Weird" is one of those words that has taken on a different meaning as social mores tend to favor what I would've traditionally described as weird, so understand his assessment with that in mind.
In other news, if you happened to tune into The Tennessee Star Report on 98.3 this morning, you would've caught our very own Megan Podsiedlik discussing everything from our state's new Attorney General, Jonathan Skrmetti, to the inner workings of the Metro Council. We'll be releasing an exclusive conversation with AG Skrmetti later this afternoon.
Onward.
You can follow us on Twitter (@realpamphleteer), Facebook (@realpamphleteer), or Instagram (@realpamphleteer) for additional content.
Also, be sure to check out our podcast. Available wherever you get your podcasts.
Thanks for reading.

☤ WMDS IN TENNESSEE
New Tennessee Attorney General, Jonathan Skrmetti, joined a multistate effort urging President Biden to classify fentanyl as a Weapon of Mass Destruction.
GENERAL SKRMETTI'S PRESS RELEASE
General Skrmetti, along with eighteen other state attorneys general, are demanding the president take decisive action in response to the record increase in overdose deaths related to fentanyl.
"Fentanyl has caused too many tragic deaths on an individual level and, as we have seen overseas, it can also be weaponized to cause mass casualties," said General Skrmetti in the press release outlining the formal letter they sent to the administration. "Our governments at every level must take a broad-spectrum approach to protecting American lives from the harms of fentanyl."
This is the second decisive action taken by the new AG who is only two weeks into his eight year term. On Monday, General Skrmetti also addressed the Department of Education and the efforts to redefine the term "sex" in Title IX to include "gender identity."
FENTANYL AND DAVIDSON COUNTY
America has seen drug overdoses skyrocket over the past few years. In Tennessee, the most fatal substance is, indeed, fentanyl. To put things into perspective, the Nashville Scene reported that there were 1,070 deaths from drug overdoses compared to 1,113 deaths due to Covid in Davidson County from March 2020 to October 2021.
When it comes to politics, the fentanyl issue goes hand-in-hand with the border crisis. A 2022 Report from the Commission on Combating Synthetic Opioid Trafficking stated, "The dominant source of illegally sourced fentanyl has been Mexico. The drug is manufactured in illegal laboratories and is trafficked, principally by land, into the U.S.."
Read the full press release from the Attorney General's office and stay tuned for our exclusive interview with General Skrmetti later today. (More Info)
HEADLINES
POLITICS
DEVELOPMENT

✱ QUICK NOTE: IMMIGRATION WARFARE
What's especially ironic about the busing of immigrants into Democrat strongholds is that in a truly bipartisan, unified nation that agreed to the terms of accepting and caring for refugees, this would be common practice—that is, transporting refugees to the places that most ardently advocate for their import.
Of course, it doesn't work that way. The advocates tend to live in wealthy enclaves—like Martha's Vineyard—and when confronted with the actual people they so aggressively defend, complain like everyone else.
❏ CHART OF THE DAY: RIVERS RUNNING DRY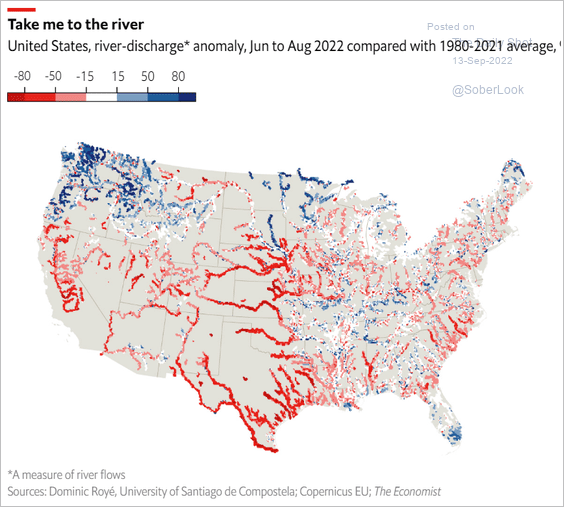 ⚔ MISSIVES ⚔

THINGS TO DO
View the full calendar and learn about upcoming shows here.
🎙 This is a huge week for music in Nashville as tons of artists descend on our city for The Americana Fest. Walk into any live music bar or venue this week and chances are you'll have walked in on a festival event. Both below – marked (AF) – and on our Pamphleteer's Picks playlist, you'll find our favorite artists from the lineup this year.
🍺 The Pamphleteer hosts Bar Hours on the third Thursday of every month (the next meeting is this Thursday, September 15th) at Lucky's 3 Star Bar from 6-8 PM. The first ten guests get drinks on the company tab.
🎪 Check out our favorite driving distance festivals this summer.
👨🏻‍🌾 The Pamphleteer farmer's market guide.
⚔️ The Knights in Armor exhibit is running till October 10th at the Frist: European arms and armor from the renowned collection of the Museo Stibbert in Florence, Italy.
🎡 The first annual Nashville Fair is running every day from the 9th to the 18th at the fairgrounds.
🎧 Listen to the Pamphleteer's Picks on Spotify, our playlist of the best bands playing in town this week.
TONIGHT
🎻 The Cowpokes @ Acme Feed & Seed, 12p, Free, Info
🍸 Nashville Cocktail Fest @ Centennial Park, 4p, $65, Info
+ "Luau"
🏛 Musicians Corner @ Centennial Park, 5p, Free, Info
🍀 Live Irish Music @ McNamara's Irish Pub, 6p, Free, Info
🌕 Full Moon Pickin' Party @ Percy Warner, 6p, $25, Info
🎙 Nikki Lane Record Release @ Grimey's, 6p, Free, Info
🎸 Kelly's Heroes @ Robert's Western World, 6:30p, Free, Info
🎙 Rachel Brooke & Hannah Juanita (AF) @ The 5 Spot, 7p, $10, Info
+ Two steppin music
⚫️ Pearl Jam @ Bridgestone, 7:30p, Sold Out, Info

RECENT ARTICLES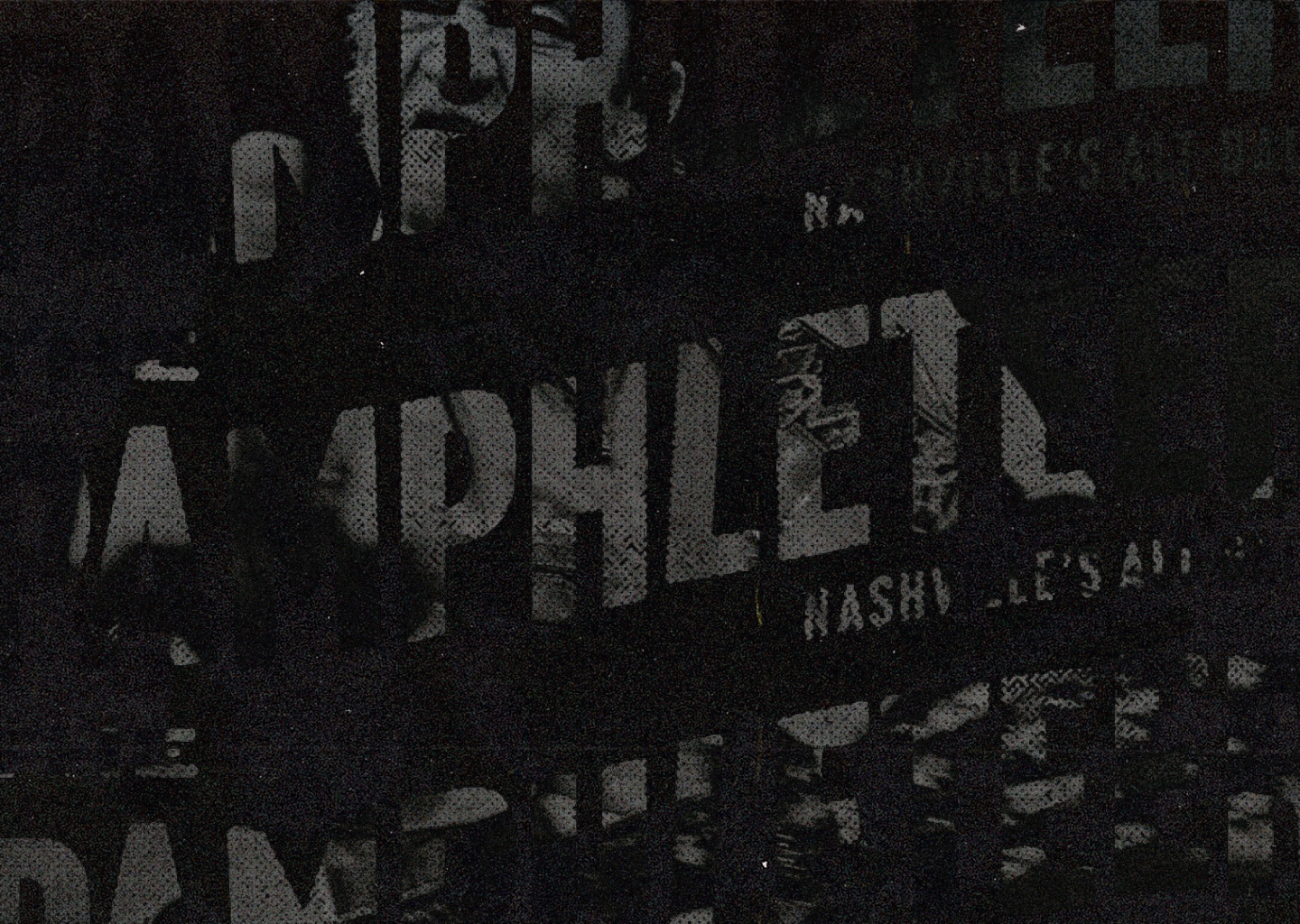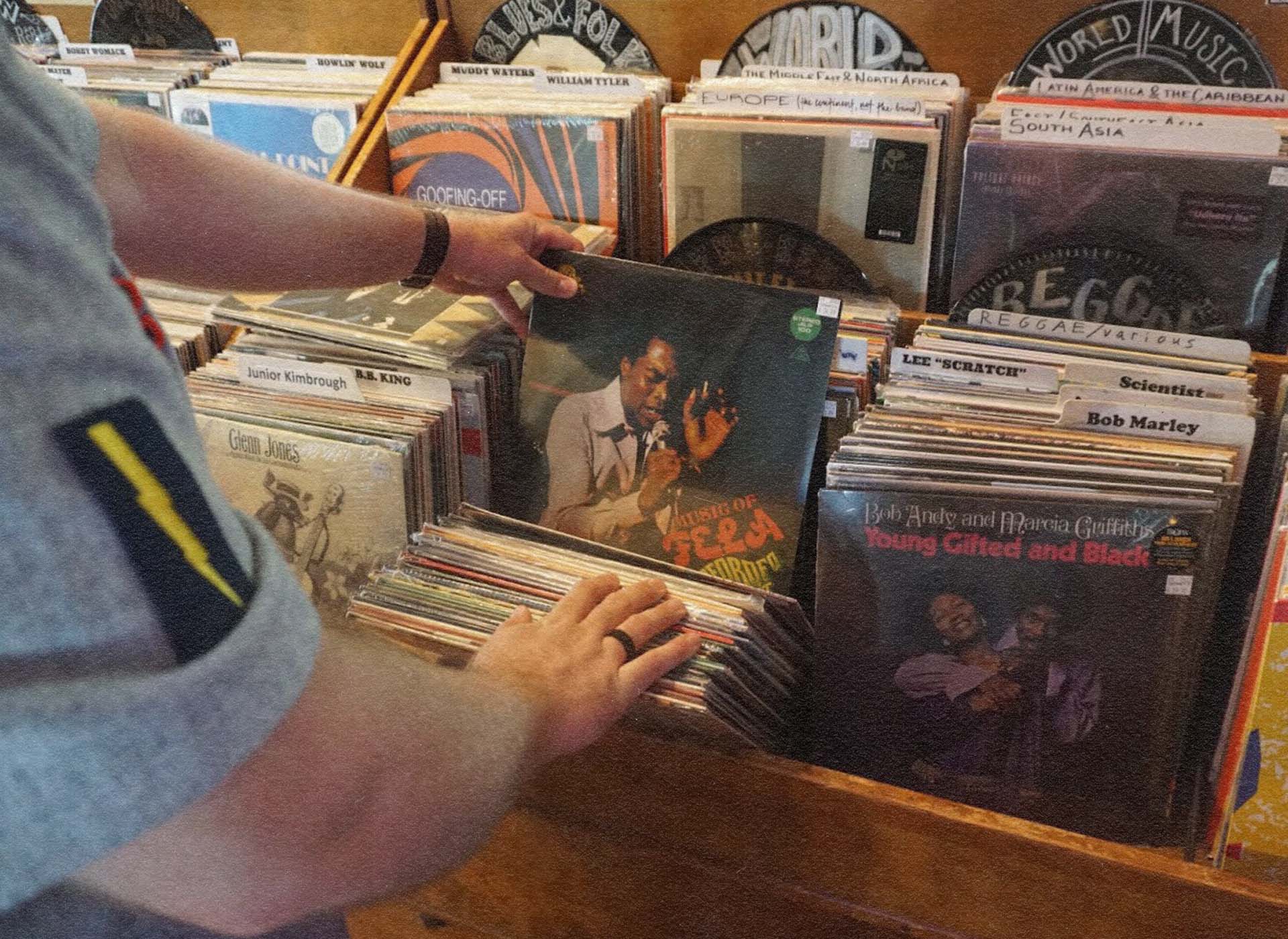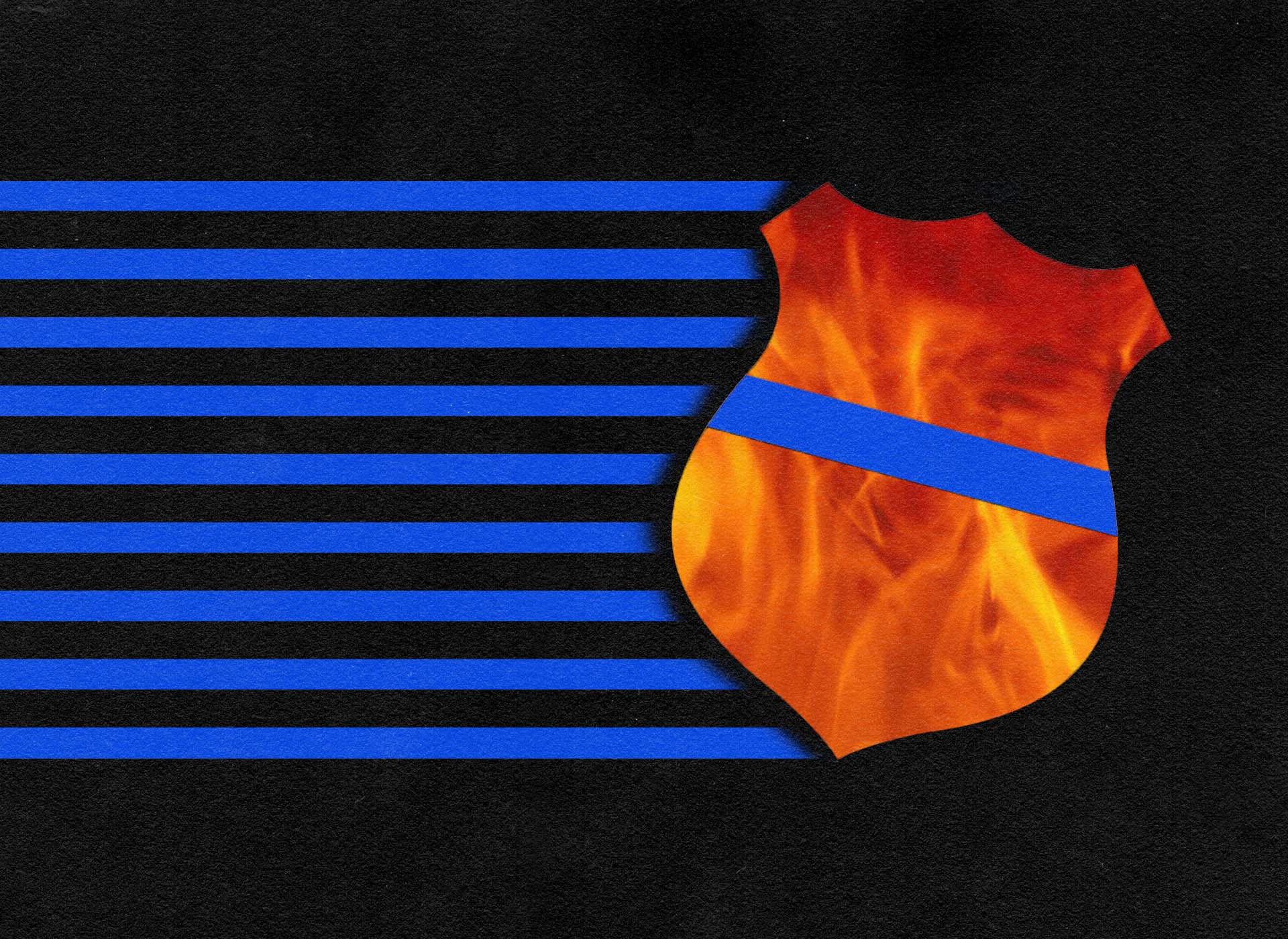 Around the Web
❏ Darren Beattie: The Next Stage of Populism Darren Beattie on Trump & DeSantis, Cultivating an Elite, US Foreign Policy, and more
You May Also Like
Words of Wisdom
"If you want to have order in the commonwealth, you first have to have order in the individual soul."

Russell Kirk
Today's newsletter is brought to you by Megan Podsiedlik (Nashville), Edward Landstreet (Local Noise), and Davis Hunt (everything else).