No. 404: A Day Brimming with Possibilities
⁂ Nashville's Alt-Daily ⁂ Speaker · Roadkill · Weekender · Council · Arnold's · Bang · Much More!
Good morning, everyone.
Andy Ogles continues to do exactly what he said he'd do on the campaign trail: stand up to the GOP establishment. Let's check in on how our local compatriots are taking it.
To gauge how Ogles' constituents feel about his actions, WPLN ventured out into greater Nashville and spoke to two. Interesting. Nuanced.
Over at The Tennessean, Opinion and Engagement Director David Plazas posted a bunch of tweets to communicate the vibe here in the Volunteer State. The Republicans' he posted seem to support Ogles. The Democrats' seem to not. Wow! Revelatory!
And, this morning, the inspiration for our subject line comes from The Tennessee Lookout who sent out a weepy email with the subject line "A heavy day." You know, because it's January 6th and everything. That period was included in the subject line to convey the gravity.
We'll do them one better and say directly that the longer Congress is out of session and not passing legislation, the safer you are. There is an inverse correlation between the activity of Congress and your own ability to flourish.
Not done yet. Another theory has been floated concerning these Speaker of the House hijinks: they're designed to distract everyone from the anniversary of January 6th.
A 4D GOP chess move would be to do something so unprecedented today that it eclipses the two-year anniversary of that "mostly peaceful" protest and redefines the date in the public consciousness.
Just throwing it out there.
Onward.
♬ Weekend Playlist ♬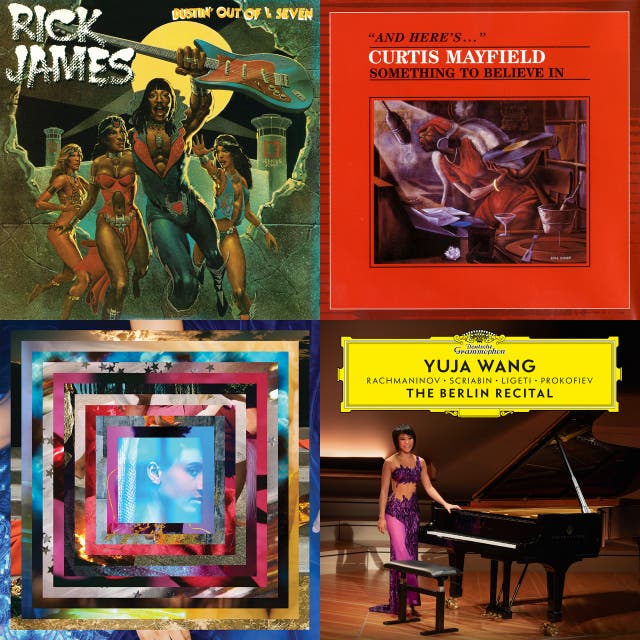 Notes from the editor
✲ TENNESSEE'S FAMOUS ROADKILL BILL
Amidst all the furor surrounding McCarthy's Shakespearean effort to claim the position of Speaker of the House, Politico quietly declared Rep. Tim Burchett (R-Tenn.) the GOP's new comedy king. Says one representative of Burchett: "He's so unpredictable. He says the craziest things."
From his stint in the Tennessee House and Senate to his tenure as mayor of Knox County to his present position of US Congressional representative for Tennessee's 2nd district, Burchett has used humor and levity to deliver sharp criticisms that others would have a harder time getting away with. Call it charm, call it humor, call it whatever you want, but others have taken note.
"He says whatever the hell he wants to and people can get offended. He didn't give a flip," fellow Tennessee Rep. Mark Green told Politico. "And he's gotten to the point where people take it from him. If I said that, there'd be a [negative] article about me."
One initiative that captures the man's penchant for flair best is his championing of the famous Roadkill Bill back in 1999.
That story all starts with the Tennessee white-tailed deer community. In the 1940s, Tennessee only had about 2,000 deer in the entire state. In an effort to cultivate a healthier deer population, the TWRA introduced over 9,000 between 1940 and 1985. As a result, in 2021, the total number of deer in the state has ballooned to 1.5 million.
"My dad was born in 1948 and when he was a teenager if they saw a deer track it was amazing and they would talk about it," TWRA outreach and communications coordinator Barry Cross told The Tennessean. "Back in those days we didn't have much of a deer population to even speak of."
The large deer population has meant plenty of opportunities for hunters, and prudent management has produced gems; in 2016, for example, the fifth-largest white tail buck on record was shot in Sumner County.
These days, most people hunt deer for sport, gunning for trophy bucks or a modest doe to supplement their chest freezers. People hunting for sustenance has become rarer and rarer in both the state and the country—but that doesn't mean it's a thing of the past.
One unfortunate side effect of Tennessee's exploding deer population is an increase in the number of deer killed by cars—i.e. roadkill. In 2021, Tennessee had 5,771 crashes involving deer. That's a lot of spoilt venison.
Enter Tim Burchett. 1999. Representing the 7th district (Knoxville) while serving in the state senate and possessed of a penchant for flair, Burchett received a complaint from a constituent who was fined after accidentally hitting a deer and then giving the meat to a migrant family. At the time, the law required such accidents to be reported immediately to the TWRA, which had to tag the animal before it could be consumed.
But, as the deer population swelled and hunting activity in the state swelled with it, demand for tags was high. The deer population, large as it was, meant there were barely enough TWRA officers to field all requests.
So, in an ancient act of bipartisan spiritedness, Tim Burchett (R-Knoxville) and Tommy Head (D-Clarksville) proposed a bill that would allow citizens to take home that runned over deer for supper without the TWRA having to tag it. All they'd have to do is call it in to the local police for record-keeping purposes.
Said Burchett of the bill, which immediately received attention in the national media:
''I know, because it's Tennessee, everyone's going to make us look like a bunch of hayseed rednecks, and I understand that, and I know the media's getting a big kick out of this, but after all, the government's supposed to help people with their problems, and this is just a common-sense thing.''
And with that statement, Burchett revealed his priorities. That despite the jeering of the Yankees up North and the cajoling of the liberals in Nashville, he did right by his constituents—something that's rarer and rarer each passing day.
Onward.
⧖⧗⧖ ENJOYING THE PAMPHLETEER? ⧗⧖⧗
Consider a donation. Help us grow our coverage, expand our reach, and explore a wider variety of topics.

❏ GRIDLOCK AND GROUND GAME
In light of the hoopla regarding the current gridlock in Washington, I want to talk about misguided ideas some may have about the actual limitation of power. Limiting the power of the federal government used to be a foundational principle of American politics. These days, as the "do something, anything" approach to governance continues to take center stage, gridlock is viewed negatively by most everyone, including Tennessee politicians. Let's take a step back in time.
CONSOLIDATING METRO
Back in 1962, Nashville and greater Davidson County were consolidated under one charter after a contentious vote. The lively campaign against the merger, which included the distribution of "Kill Metro" bumper stickers with the tagline "big government means little people," did not win out. Since then, our Metro Council has been made up of forty members. But is that about to change?
This year, many inside the House and Senate chambers are anticipating legislation that aims to shrink the Nashville council. This isn't the first time efforts have been made to reduce our uniquely large council, but there's a twist: seven years ago, instead of state legislators, it was a council member who tried to shrink the council.  
Emily Evans, representing 23 at the time, came forward with a petition to reduce the number of council members and extend term limits. Her reasoning? It would help cultivate more effective public servants.
WILL SHRINKING COUNCIL ACTUALLY DO ANYTHING?
This begs the question: what would shrinking the council actually do? Republican state leaders are reportedly leaking their proposition to shrink the council, framing it as an effective retaliation against the local municipality, which has— among other things–- forked over $500,000 in taxpayer dollars to Planned Parenthood and blocked the Republican National Convention from coming to the state. But could shrinking the council truly be a disadvantage to the body? At what point does limiting positions actually limit power? In fact, cutting the council in half seems to consolidate power more than anything else.
Another idea, which has materialized in conversations behind closed doors, is to introduce an appointed city manager. While Tennessee Republicans hold a supermajority this may seem like a good idea, but what if the tides turn? Do Tennessee conservatives actually want appointed bureaucrats breathing down the necks of elected officials?
HEADLINES
POLITICS
DEVELOPMENT

♨︎ GOODBYE, ARNOLDS

The Meat and Three as Institution
There are undoubtedly over a dozen reasons why Nashville's best restaurant – Arnold's Country Kitchen – is about to serve its final meal. It's really a metaphor for the meal itself, as three main reasons have been cited (taxes, real estate, much-earned retirement), but like the towers of sides that one really needs in order to have the full Arnold's experience, three doesn't really cut it. It's complex to run a restaurant these days. The last year and half proved that pandemic-addled supply chains and labor shortages made things even tougher for anyone operating on the razor-thin margins of even a popular lunch spot, especially in a neighborhood like the Gulch.
And to be honest, I don't care to get too wrapped up in waxing nostalgic about this being a sign of Old Nashville succumbing to New Nashville once again. Tell that to the Mississippians, who endured hundreds of years of change throughout what became Tennessee only to see it get wiped away by the river until they up and disappeared, like a neon sign that gets clicked out in the middle of the night. But this definitely signifies something, for the simple fact that any oblivious visitor who blasted through this town in the last forty years has been told by a contingent as diverse as the best chefs in town to the musicians playing late at night to the bartenders serving drinks to the politicians and developers cutting deals through toothy smiles, that this is the "best food in town."
Continue reading...
---
⌘ CHART OF THE DAY: GOING TO CHURCH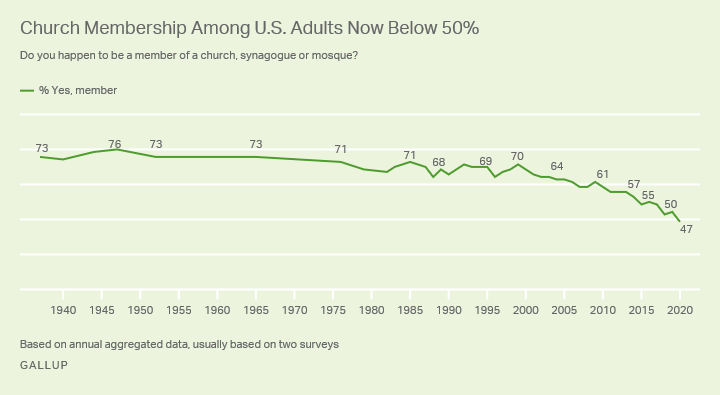 ⚔ MISSIVES ⚔

THINGS TO DO
View the full calendar here.
👨🏻‍🌾 Check out Nashville's winter farmer's markets on our farmer's market guide.
🎧 Listen to the Pamphleteer's Picks on Spotify, a playlist of our favorite bands in town each week.
🏕 Happy New Year! Here's our list of this year's best southern festivals, where you'll find celebrations both popular and obscure, with a wide range of themes including music, history, health, heritage, beer, BBQ, cars, and more.
TONIGHT
🎻 The Cowpokes @ Acme Feed & Seed, 12p, Free, Info
💃 Sweet Megg's Acme Jamboree, 6p, Free, Info
🍀 Live Irish Music @ McNamara's Irish Pub, 6p, Free, Info
🎙 Opry @ The Ryman, 7p, $55, Info
+ Celebration of the Grand Ole Opry
🎸 Kelly's Heroes @ Robert's Western World, 6:30p, Free, Info
🎸 Rumours – Fleetwood Mac Tribute @ Basement East, 8p, $18, Info
🎻 Chopin & Rachmaninoff @ The Schermerhorn, 8p, $25+, Info
+ Chopin's Piano Concerto No. 1  &  Rachmaninoff's Symphonic Dances
✹ WEEKLY FILM RUNDOWN: JANUARY 5-11
The latest releases and special screenings hitting Music City this week.
ESSENTIAL POST-HOLIDAY HORRORSHOW
M3GAN The titular robot's murder dance scene from the trailer may have gone viral two months ago, but reviews and early audience reactions indicate that the latest killer doll romp is destined for slasher glory. A flannel-clad scientist (Allison Williams) builds an A.I. playmate for the orphaned niece she unwillingly took custody of because women can't have it all. But M3GAN'a directive to protect her new charge at all costs unleashes a murder spree that would make Chucky blush. If the helicopter parenting satire and gore-tinged play on Inside/Out's emotional development subtext hit like they seem they will, the latest from Blumhouse (Get Out, The Purge) may set the movie bar high just six days into 2023.
Now playing in theatres.
ALMOST OSCAR BAIT
A Man Called Otto Tom Hanks takes an all-too-rare stab at a contemporary role with this remake of a 2016 Swedish dramedy based on an international bestseller. Curmudgeonly Otto has let bitterness consume him after his wife's death, but the arrival of a new family next door challenges his HOA-stickler ways. As warm-hearted as it is superfluous, the film is yet another just fine effort from Hanks as he gracefully ages into the Hollywood elder statesman no one wanted, a misbegotten journey we discussed back in 2021.
Now playing in theatres.
BETTER THAN ITS TITLE
Women Talking After decades of flagrant sexual abuse, a group of Mennonite women gather to forge a path forward—either by striking out on their own or demanding change from the men in charge. What could have been another failed #MeToo parable ends up a beautifully shot, compelling, and often funny morality play thanks to director Sarah Polley's deft use of subtlety and casting of Rooney Mara, Claire Foy, Frances McDormand, and Jessie Buckley.
Now playing at The Belcourt.
UNCHECKED CULTURAL GATEKEEPING
The Sight & Sound Top Ten at The Belcourt According to Britain's most prestigious film journal, the greatest cinematic achievement of all time is no longer an Orson Welles or Alfred Hitchcock masterpiece, but a 3-hour movie by Belgian female director Chantal Akerman about a housewife turned prostitute that includes a four-minute scene of its protagonist making meatloaf. While we are being quite unfair to new heavyweight champion Jeanne Dielman, 23 quai du Commerce, 1080 Bruxelles, it should be pretty clear that the latest iteration of Sight & Sound critics' poll is more about political posturing than artistry, a nearsighted move that unwittingly strips legitimacy from the excellent films like Jeanne it hopes to elevate.
Regardless, The Belcourt is doing its community cinema duty by bringing the top ten entries on the list to the big screen this month. Friday's showing of Stanley Kubrick's 2001: A Space Odyssey provides an all-too-rare chance to see the film as intended (and gives an opportunity for those who saw it in IMAX during its 2018 50th anniversary celebration another chance to gloat). The film snobs will be at Saturday's showing of David Lynch's Mullholland Drive, but the weekend's best bet is Claire Denis's Beau Travail, a loose adaptation of Herman Melville's Billy Budd that meditates on France's colonial past and the state's threat to individual autonomy (it screens both Thursday and Tuesday). Never fear, Citizen Kane and Vertigo are still here later this week. The jury is still out on what films by Black, blind, gender-fluid auteurs with scurvy and ADHD will knock them off the 2032 list though.
See the full schedule on The Belcourt's website.

RECENT ARTICLES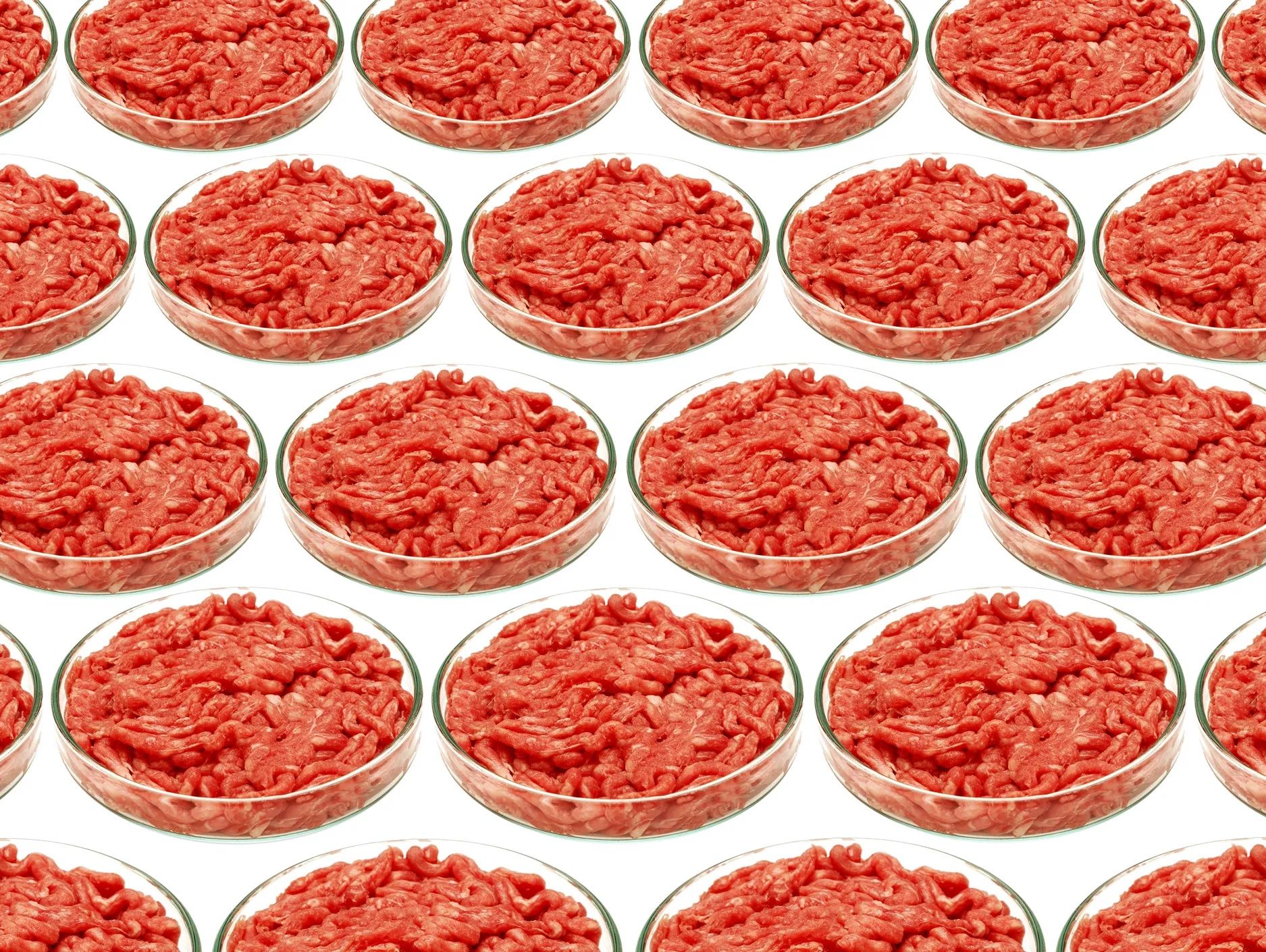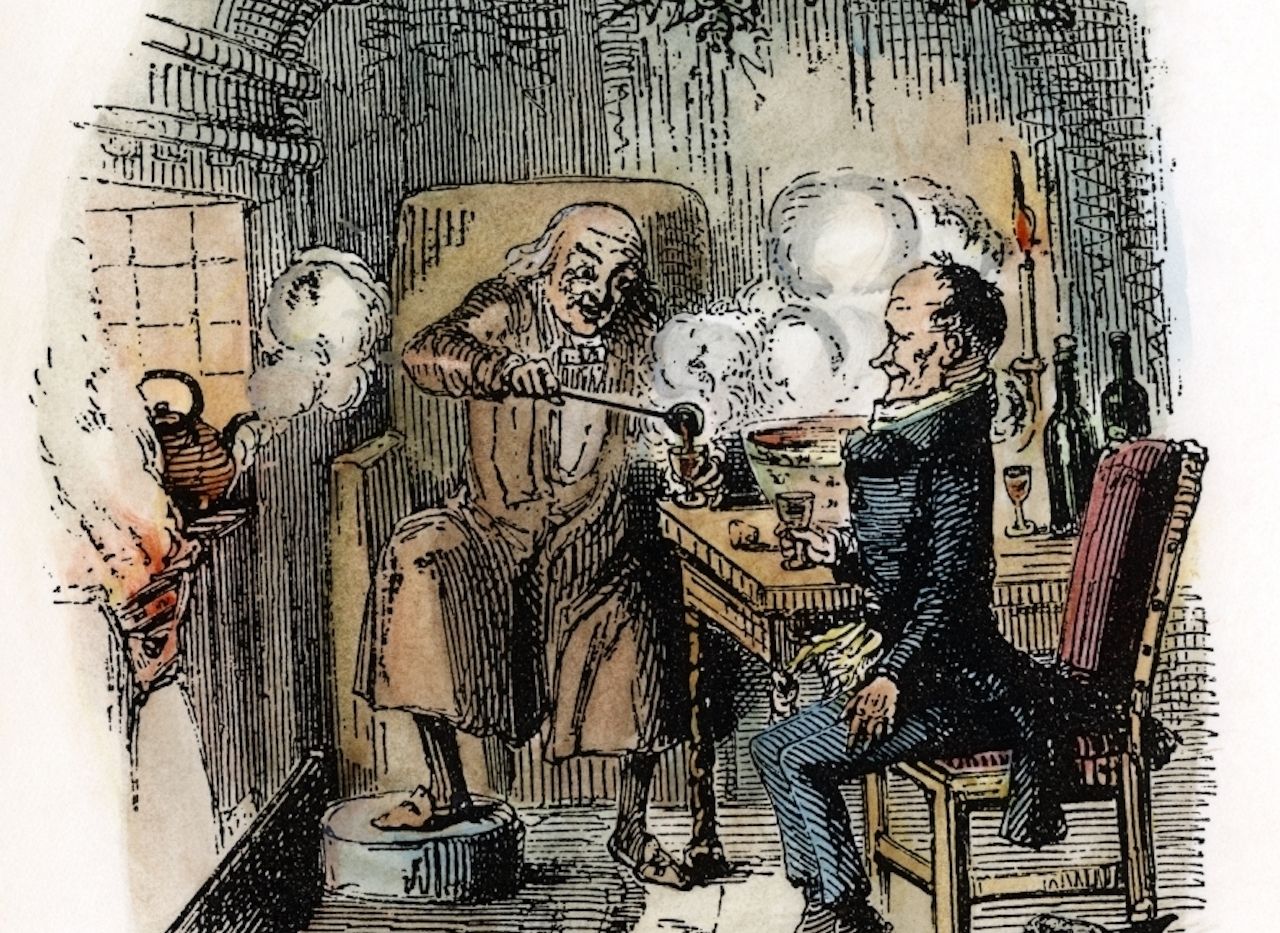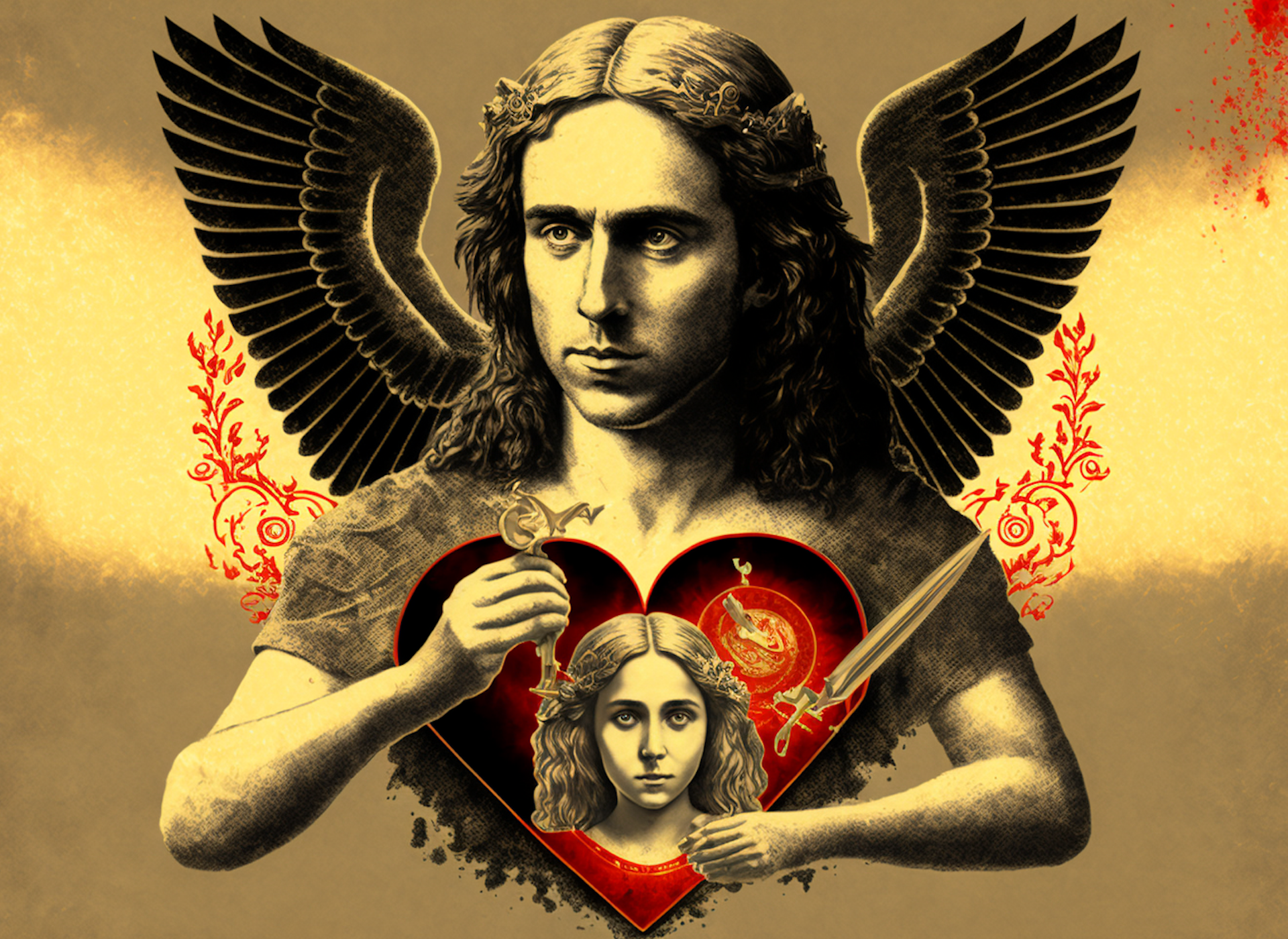 You May Also Like
Words of Wisdom
"The test of leadership is not to put greatness into humanity, but to elicit it, for the greatness is already there."

James Buchanan
Today's newsletter is brought to you by Megan Podsiedlik (Nashville), Edward Landstreet (Local Noise), and Davis Hunt (everything else).