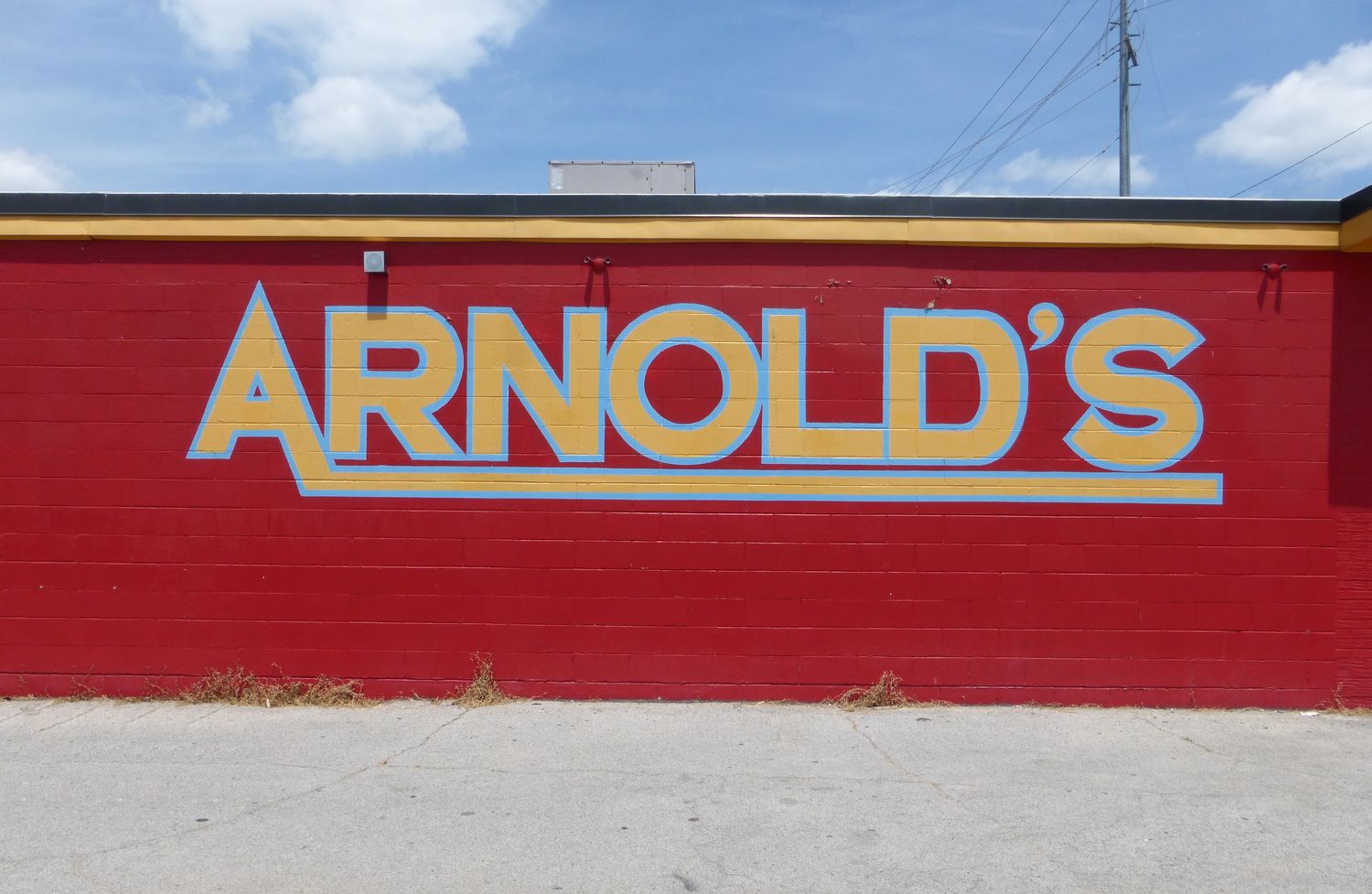 Goodbye, Arnold's
The Meat and Three as Institution
There are undoubtedly over a dozen reasons why Nashville's best restaurant – Arnold's Country Kitchen – is about to serve its final meal. It's really a metaphor for the meal itself, as three main reasons have been cited (taxes, real estate, much-earned retirement), but like the towers of sides that one really needs in order to have the full Arnold's experience, three doesn't really cut it. It's complex to run a restaurant these days. The last year and half proved that pandemic-addled supply chains and labor shortages made things even tougher for anyone operating on the razor-thin margins of even a popular lunch spot, especially in a neighborhood like the Gulch.
And to be honest, I don't care to get too wrapped up in waxing nostalgic about this being a sign of Old Nashville succumbing to New Nashville once again. Tell that to the Mississippians, who endured hundreds of years of change throughout what became Tennessee only to see it get wiped away by the river until they up and disappeared, like a neon sign that gets clicked out in the middle of the night. But this definitely signifies something, for the simple fact that any oblivious visitor who blasted through this town in the last forty years has been told by a contingent as diverse as the best chefs in town to the musicians playing late at night to the bartenders serving drinks to the politicians and developers cutting deals through toothy smiles, that this is the "best food in town."
Arnold's was that rare restaurant where you almost always had to stand in line, which only gave you more time to plan your attack and imagine how many little side plates you could fit on that red, rectangular tray. By the time you made it to your table, you would have seen the Mayor, construction workers, bachelorettes, old five-and-dimers, and restaurant lifers. There are other country cafés all over Tennessee, and there is Arnold's. We can talk about the friendly service, and the glow of Kahlil Arnold's smile as he served heaping plates of food and worked the room of regulars and newbies, but Arnold's was unforgettable to all who passed through because of the food. Making food that consistently delicious, with over-the-top flavorful flourishes—like a dash of cayenne pepper in chocolate pie, a hint of brown sugar in squash casserole, or a perfect crust on fried grouper—takes skill, intention, wisdom, and patience.
One of their beloved cooks once told me he would get there to open the kitchen very early in the morning, as most of the city was still asleep. He'd begin by cracking open a few huge cans of bacon fat, dumping them into a cauldron, then promptly filling up the cauldron with as many greens as he could fit, turn on the heat low and slow and head out to local markets, and wherever else he could find a deal on whatever Arnold's would serve up that day.
I always appreciated how they "cooked from the hip," as Sean Brock once put it, where they'd introduce random seasonal sides on a whim, try out new recipes, or bring back old favorites with a little twist. You had to be alert and aware as you made your way down the steam table, or you might miss the amazing cauliflower side that you hadn't seen in a year.
The cooking there is a lesson for any home cook trying to slog through yet another weeknight dinner. The greens might begin with bacon fat, but by the time they're on your plate, they've probably seen some salt and pepper, vinegar, or another acid like lemon juice, MSG, a little sweetness to balance things out, and maybe a touch of hot sauce. The wisdom inherent in Arnold's cooking is to take simple ingredients and not necessarily let them "shine," as the trope goes, but to not fuck around and make it as delicious as humanly possible with simple pantry items at their disposal. This is how every great cuisine wrings flavor out of what's available to them. We're just lucky we got to see the Southern version of it on display nearly every day for 40 years.
As you wallow in sorrow over the passing of this culinary Mecca—and rest easy because the word is Kahlil Arnold will be back serving up his signature cherrywood smoked meats, fried chicken, or who knows what—at some point in the not-too-distant future, check out some other area meat and threes sure to fill you up, make you happy, and give you something rare in restaurants right now: value.
OTHER MEAT AND THREES
Bailey and Cato, located in Madison at 1130 Gallatin Pike, specializes in fried chicken, oxtails and yams and incredible ribs.
Big Al's Deli in Germantown (further into Salemtown) at 1828 4th Avenue North, has amazing breakfasts, shrimp and grits and some of the best beans I've ever tasted.
MacHenry's Meat and Three, at 581 Murfreesboro Pike, known for ineffable mac & cheese, and perfectly crusted catfish, among other specialties.
Monell's, another Nashville institution, has two locations: 1235 6th Avenue North in Germantown, and near the airport at 1400 Murfreesboro Pike, known for jovial communal seating and classic fried chicken.
Madison Family Restaurant, at 201 Gallatin Pike in Madison. You think with a name like that it's NOT going to be amazing? Varied favorites from the pork chop to plenty of breakfast options.
To close, I just want to say thank you to Jack, Rose, Kahlil, and everyone at Arnold's. You made life in Nashville better and infinitely more delicious. What more can you ask for from a restaurant than that?