No. 409: While the Gettin's Good
⁂ Nashville's Alt-Daily ⁂ Winter · Council · Cheesesteaks · Space Traffic · Movies · Much More!
Good morning, everyone.
It's starting to look like we have a weekend of proper winter weather ahead of us. I know a lot of you were concerned about those woolen jackets collecting dust in your closet, but fear not! Winter is finally here.
Can someone explain to me why gas stoves are bad like I'm a person who wears a mask alone in the car?
Onward.
⧖⧗⧖ ENJOY THE PAMPHLETEER? ⧗⧖⧗
Consider a donation. Help us grow our coverage, expand our reach, and explore a wider variety of topics.

❏ BILLS DROPPED THIS WEEK
The deadline for filing new legislation is Jan 31, 2023, so new bills are beginning to pile up in the coffers of the recently-convened General Assembly. Meanwhile, as the Capitol slowly reawakens, Metro Council is business as usual: the agenda for next week's meeting was added last night. Let's look at some of the new legislation filed.
GENERAL ASSEMBLY
HB90 was introduced this Wednesday; the bill, if passed, will prohibit local governments from spending money to assist women in obtaining abortions. In other words, it will prevent the use of tax dollars to fund travel and accommodation for out-of-state abortions–  a provision Metro Council attempted to push through this past fall via Planned Parenthood. It also includes the following language: "This prohibition includes expending funds as part of a health benefit plan or for travel to a state where abortion is legal," which would directly void legislation passed in Metro council allowing their Health Board to include such healthcare in their requirements.
Also introduced this week was HB77, a bill that would require each ignition interlock device (IID) installed in a car to be accompanied by a GPS tracking device. This goes along with SB2434, a bill passed last year requiring any person guilty of driving under the influence to install and use an ignition interlock device; the bill, which was signed into law on May 2, 2022 by Governor Lee, was enacted on January 1st of this year.
METRO CITY COUNCIL
Hats off to the Nashville "bicycle brigade" (unofficial reference)! Six pieces of legislation on the docket next week concern bicycles. One resolution, announced on Twitter by CM Sledge this week, will allocate one million dollars in American Rescue Plan (ARP) funds for Metro =Government to subsidize electric bicycles. The other five items on the agenda are maintenance resolutions for lighting and signal upgrades associated with cycling and pedestrian facilities throughout Nashville.
HEADLINES
POLITICS
DEVELOPMENT

❦ CHEESESTEAK DELUXE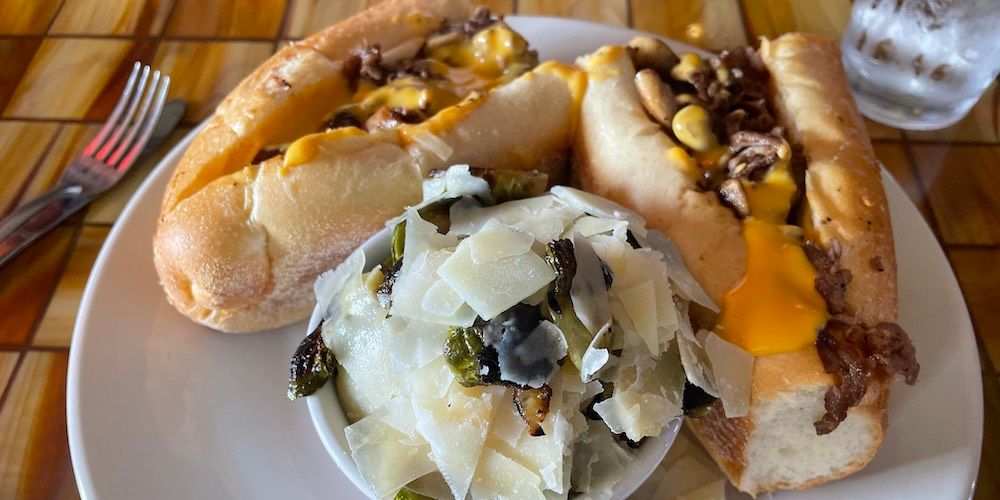 Discovering a taste of Philly in Nashville with Mike Wolf
Hot on the heels of the Governor's announcement that the lauded-overrated-formerly-regional In-N-Out burgers are coming to Williamson County next year, this seems like a perfect time to investigate another regional specialty comprised of beef, cheese, and bread: the Philly Cheesesteak. I've heard enough Philadelphians argue over which spot in Philly best represents the city specialty—Pat's vs. Geno's serves as the main rivalry and has its own Reddit thread — though informed locals will drop the ultimate insult on those institutions, denoting them as "only for tourists." I've also heard that finding a decent cheesesteak sandwich in Nashville ain't easy, as our deli credentials have often buckled under the weight of the almighty tray at many of the various meat and threes in town (some of which I covered last week in my Arnold's sendoff). But, I'm here to tell you there are some damn good cheesesteaks in Middle Tennessee, and it all starts with the bread.
As the Philadelphians—like the Phoenicians, but instead of building ships, they build sandwiches—have informed me, a great cheesesteak starts with the roll. Amoroso's hearth-baked rolls have been a Philly staple since they first fired up the hearth back in 1904. Used by many of the legendary shops in the northeast, the sturdy yet pillowy rolls provide the perfect bed for the weighty onslaught of meat, cheese, and onions. As the modern poets Boyz II Men once said, "Not too hard, not too soft." Luckily, we have a handful of gems in Nashville and beyond who import these same Amoroso rolls and put their foundational prowess to the test.
Continue reading...
----
⌘ CHART OF THE DAY: SPACE TRAFFIC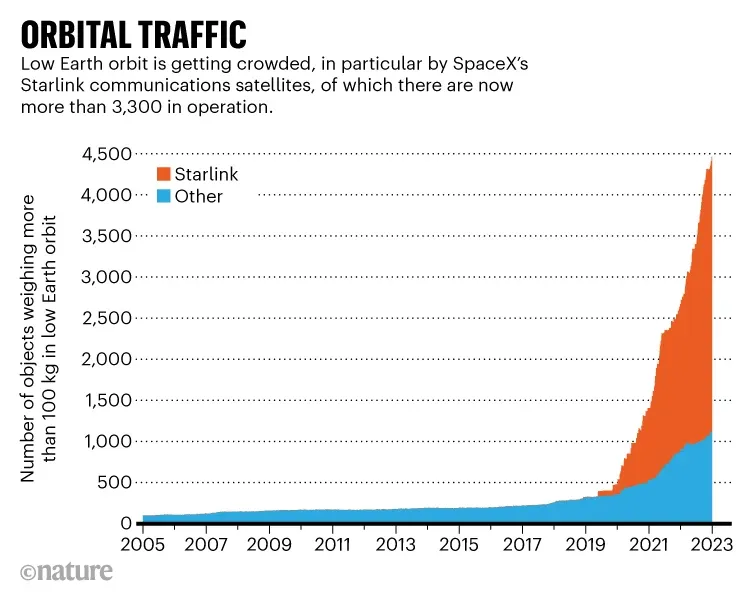 ⚔ MISSIVES ⚔

THINGS TO DO
View the full calendar here.
🐙 The Eighth Room, a new venue taking the place of the Douglas Corner Cafe on 8th Avenue, is now open for business! Check out their shows and their great radio station.
👨🏻‍🌾 Check out Nashville's winter farmer's markets on our farmer's market guide.
🎧 Listen to the Pamphleteer's Picks on Spotify, a playlist of our favorite bands in town each week.
🏕 Happy New Year! Here's our list of this year's best southern festivals, where you'll find celebrations both popular and obscure, with a wide range of themes including music, history, health, heritage, beer, BBQ, cars, and more.
TONIGHT
🎻 The Cowpokes @ Acme Feed & Seed, 12p, Free, Info
🍀 Live Irish Music @ McNamara's Irish Pub, 6p, Free, Info
🎸 Kelly's Heroes @ Robert's Western World, 6:30p, Free, Info
🎙 Opry @ The Ryman, 7p, Sold Out, Info
+ Celebration of the Grand Ole Opry
🎙 Myron Elkins @ The Basement, 7p, $15, Info
+ Country
🎸 Spafford @ The Basement East, $20, 8p, Info
+ Funky jam band
🕺 Disco Unusual @ The Blue Room, 8p, Free, Info
+ punk, indie rock, disco...
💀 The Stolen Faces @ Eastside Bowl, 8p, $20, Info
+ Grateful Dead tribute band
✹ WEEKLY FILM RUNDOWN: JANUARY 12-19
The latest releases and special screenings hitting Music City this week.
FIRST AUTHENTIC THRILL RIDE
Plane Number 10 on our list of the most anticipated movies of 2023 finds Gerard Butler as a commercial pilot crashing behind enemy lines in the Philippines and teaming up with a woefully misunderstood murderer (Mike Colter) when a guerilla army takes his passengers hostage. If the stellar marketing is any indication, this movie knows exactly what it is and what it should deliver with a gonzo self-awareness that puts it a cut above the average January fare.
Now playing in theaters.
BITING ROYAL DRAMA
Corsage Empress Elisabeth of Austria (Vicky Krieps) is tired of being window dressing, so she fashions herself into the fan favorite royal she's known as today. A biting costume drama that escapes the trappings of its genre and basic BookTok feminism.
Now playing at the Belcourt.
WORTHY ENOUGH REMAKE
House Party Kudos to Warner Bros. for rescuing this redo of the Kid 'N Play comedy from HBO Max's streaming abyss and releasing it in theaters. Two wannabe talent managers (Tosin Cole and Jacob Latimore) decide to throw the eponymous shindig at LeBron James's mansion when they realize he's out of the country during their main hustle as housekeepers. The trailer holds up after playing before every movie released this holiday season, but don't expect much edge (it's just happy to have LeBron, why would it make a joke about the Chinese owning him?).
Now playing in theaters.
SHOESTRING TERROR
Skinamarink This $15,000 indie horror movie about two five year olds alone in a house at midnight has already gained a cult following. There's enough VHS footage and nods to obscure 70s slashers to earn cinephile cred, but no unimpeachable evidence it's anything more than nostalgic wallowing.
Now playing at AMC Murfreesboro 16 and The Belcourt.
WHAT THE HELL?
The Devil Conspiracy We hate to copy/paste, but we just can't beat a log line like "A cult steals the Shroud of Turin for wicked purposes." Best seen at a multiplex with a bar.
Now playing in theaters.

RECENT ARTICLES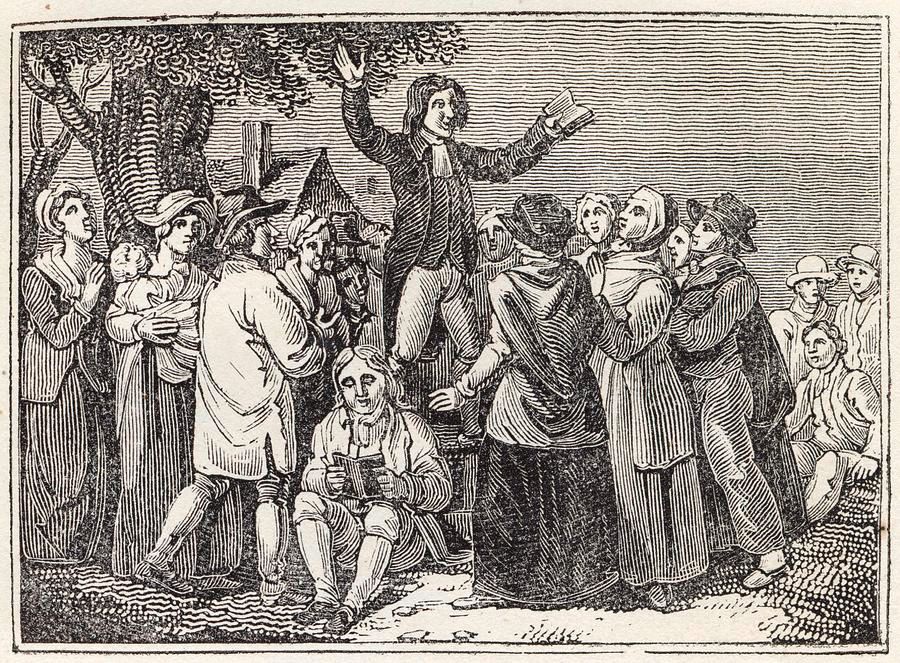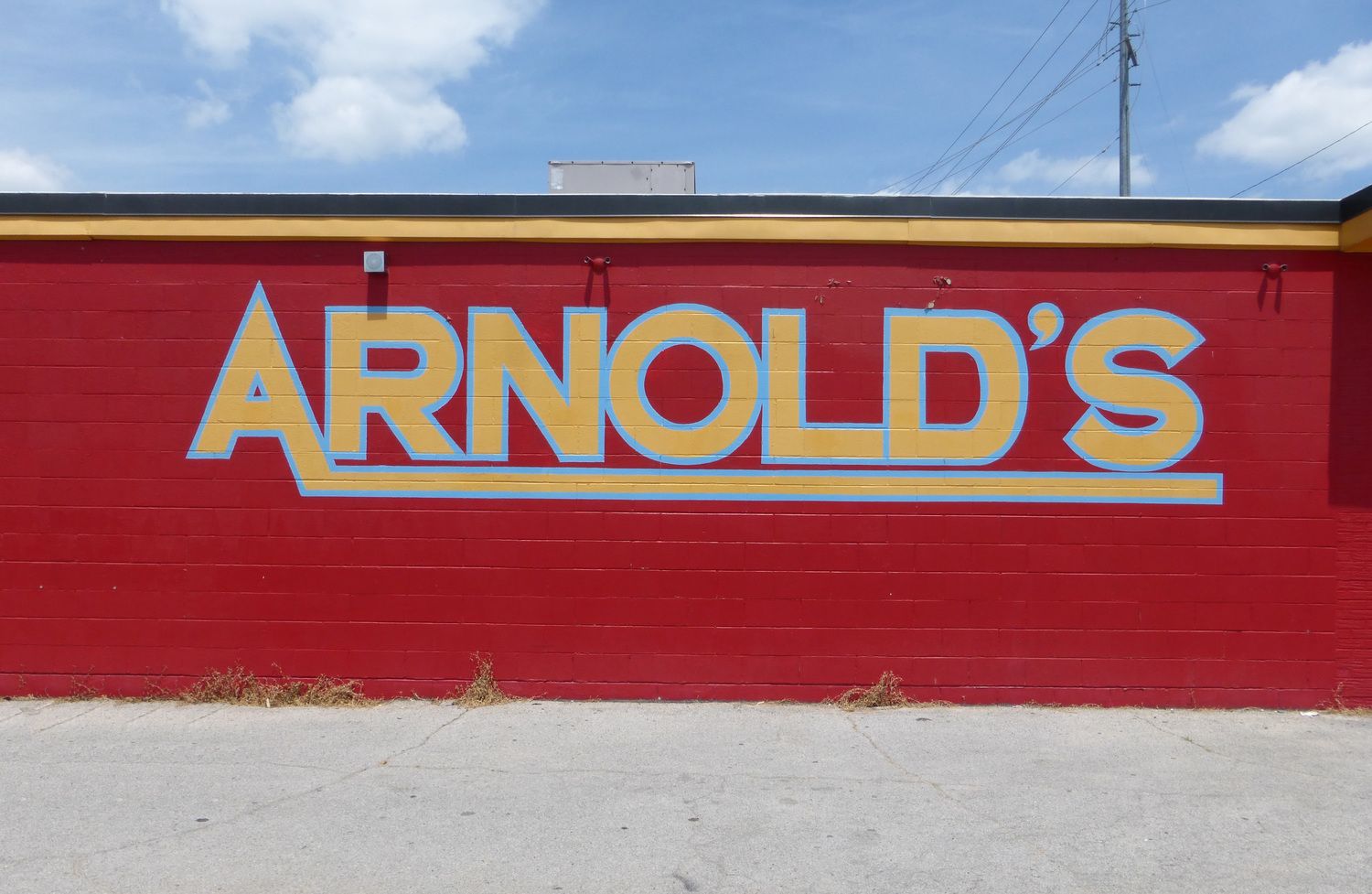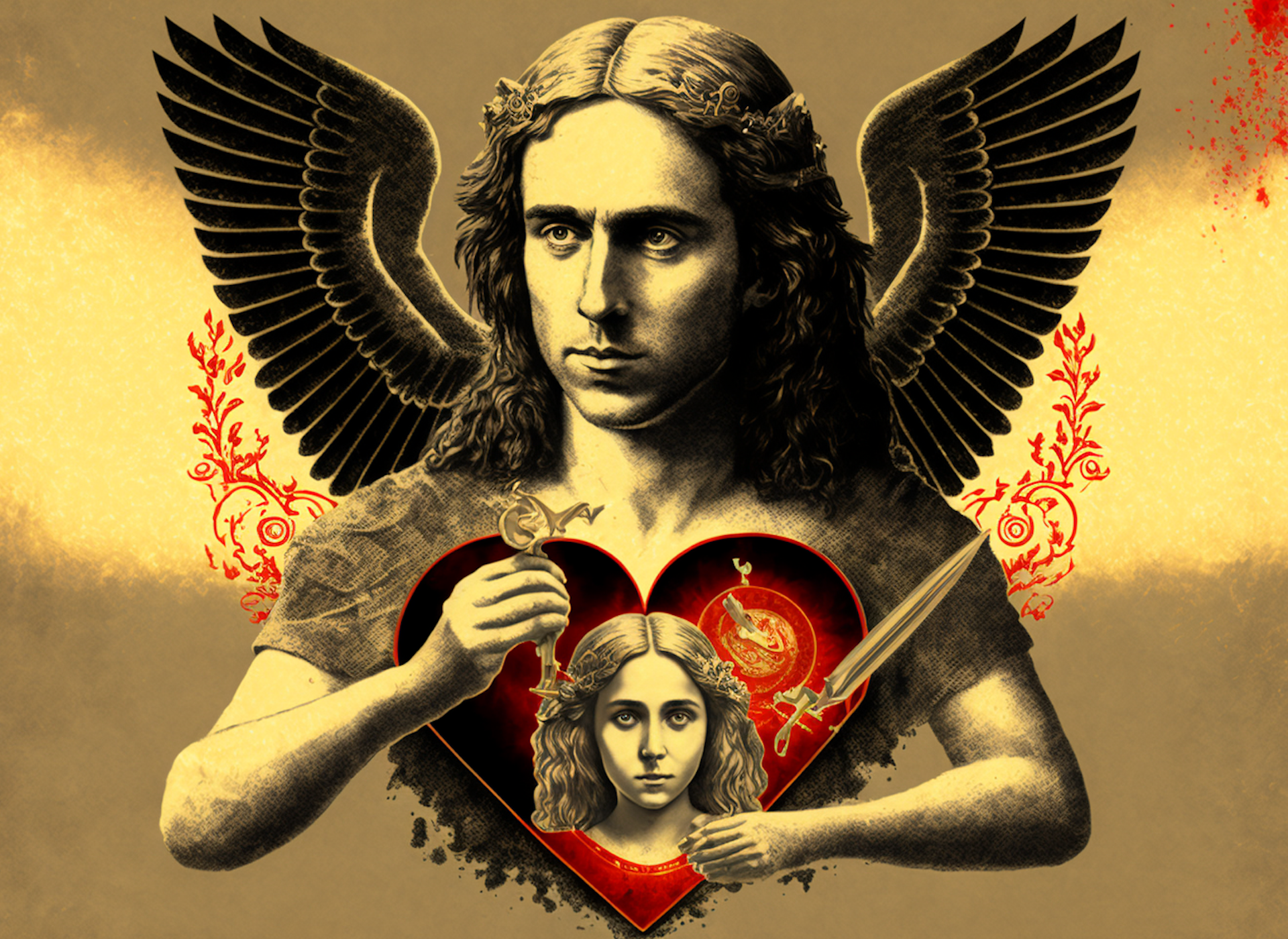 Around the Web
The coming media shift, despite its pecuniary motivations, is an important one for the nation's future. To offer blanket condemnations of American culture and history is no healthier than to ignore, as was often the case in the past, their darker parts. Repeated accusations of male patriarchy, "systemic racism," and evil oil companies do not accurately portray the totality of the American past or present.
The key point here is not that culture or media should be liberal, conservative, or fabulist, but expansive enough to include all three. Until those in Hollywood and Manhattan realize that their approach is alienating a huge segment of their audiences, their bottom lines will continue to suffer.
Source: Can Capitalism Save Hollywood?
City Journal, 5 January 2023, Read Online
You May Also Like
Words of Wisdom
"You cannot swim for new horizons until you have courage to lose sight of the shore."

William Faulkner
Today's newsletter is brought to you by Megan Podsiedlik (Nashville), Edward Landstreet (Local Noise), and Davis Hunt (everything else).