No. 412: The Antichrist Or Armageddon?
⁂ Nashville's Alt-Daily ⁂ Anti-Christ · Armageddon · Eastside Romp · Pensions · Skincare · Much More!
Good morning, everyone.
In a lecture from last year (linked in the You May Also Like section at the bottom of this email), Peter Thiel declares, "We would do well to be a little bit more scared of the Antichrist and a little less scared of Armageddon."
Here, Antichrist refers to the totalitarian tendency of government and Armageddon to the technological developments and societal trends—e.g., Artificial General Intelligence (AGI) and declining birth rates—that appear to threaten mankind itself: extinction level events, in other words.
Thiel is provocatively suggesting that a government's efforts to interfere with, say, declining birth rates will produce a worse outcome than if it allows the problem to resolve itself. It's a classically libertarian argument against central planning.
Thiel also suggests that the amount of governmental heft required to really prevent AGI from "destroying the world" poses a much greater threat to you and me than AGI itself does. That may seem like a cop-out, but there is a salient point here borne out by history, especially regarding the apocalyptic visions that have plagued mankind since the beginning. And yet, here we are, enjoying a nice, sunny spring day in the middle of January.
Something to consider.
In Tennessee news, freshman Rep. Andy Ogles's strong-armed refusal to vote for Kevin McCarthy as Speaker of the House until the 12th ballot won him a seat on the Financial Services committee.
Balmy weather today with some wind. Go for a walk.
Onward.

Notes from the editor
✔︎ A TRIP ACROSS THE RIVER
Last night, I partook in a rare excursion across the river to the vaunted Eastside, where I wandered into the Eastside Bowl and then dropped by The Underdog.
There wasn't much of a crowd last night, but there were still two different musicians playing: one by the bar, doling out the standard singer-songwriter fare to a very small and very lazy audience; the other, a band called 3-Rex playing "extended jams a'la 1968/1969" and which has initiated a Wednesday night January residency in a warehouse-like stage space near the back of the venue.
There are 16 bowling lanes, a diner, an arcade, and a long bar that immediately greets you upon entry. I asked the bartenders how full it got on weekends and they said, "You know, pretty full." Might be a fun place to sip some suds and do some rolling. The seating around each lane looked more luxurious and plush than your average bowling alley benches. I tested it out,  then headed for the door.
Down Gallatin Pike is a little dive called The Underdog that's exactly what you'd expect from a dive. They have a small bar, a small stage, and last night, an excellent band, The Deltaz, that I happened to catch by chance. The setup is simple: one guy on guitar (with a slide) and a drummer who does vocals and blows on a harmonica. Despite that sparse setup, they put out a dynamic sound of the heavy blues variety. It's stomping music. I would've drank a gallon of beer during their set if the night were different.
⧖⧗⧖ ENJOY THE PAMPHLETEER? ⧗⧖⧗
Consider a donation. Help us grow our coverage, expand our reach, and explore a wider variety of topics.

⎋ VANDY DROPS MEDICARE PATIENTS, WANTS 20% FEE INCREASE
"This debacle is yet another reminder that unfortunately, everything comes down to the almighty dollar," Councilmember Courtney Johnston told us Thursday morning. "I hope these two can come to an agreement to continue to serve this vulnerable population who are the true and only casualties in this fight." Johnston, who sits on the Metro Council's Health and Safety Committee, was referring to a failed negotiation between Vanderbilt University Medical Center and the Medicare Advantage insurance plan provider Humana, which resulted in the termination of healthcare coverage at VUMC for Metro pension holders.
During the first week of January, Vanderbilt sent out letters to Medicare patients covered by Humana and Wellcare notifying them that their coverage would no longer apply on April 1st, 2023. The reason? According to Humana's spokesperson, Jim Turner, Vanderbilt wants a 20% fee increase for all treatments.
PLAYING WITH PEOPLE'S LIVES
Metro's director of legislative affairs, Mike Jameson, described the impact this termination of care will have during the Metro Council meeting on Tuesday: "There is a pensioner, a former firefighter, who is receiving sustained care at Vanderbilt and if he does not continue to receive that care for the next two critical months, he will lose his eyesight."
As shown by the investigation into VUMC, ordered by the governor after Daily Wire personality Matt Walsh exposed the "money-making" motive behind its gender clinic's surgeries, Vanderbilt's greed seems to continue to know no bounds. "It feels weird to be doing the bidding of a healthcare corporation like Humana," said Councilmember Young, "but at the same time I think it's worth publicly putting pressure on an entity like Vanderbilt University Medical Center, who does a lot a contracting, does a lot of business, and gets a lot of benefits from the Metropolitan Government. All while paying zero dollars in property taxes to us."
As of January 1st, 2023, thanks to BL2021-781, all Metro pension holders were moved over to Humana. Though this money-saving transition to one medical care provider received mixed reviews from Metro employees as it made its way through council in 2021, many Davidson County taxpayers had reached the end of their rope watching the city put more than $86 million in tax dollars toward pensions while remaining perpetually in the red.
Metro HR wants their pension holders to know that the transition to Humana and the termination of coverage at VUMC are unrelated. In an exchange with The Pamphleteer, CM Johnston reflected on the council's decision regarding BL2021-781 while empathizing with pensioners distressed over the recent developments: "Putting all our eggs in one basket has proven time and again to be unwise." Metro Human Resource Director Shannon Hall also shared the department's exasperation during Tuesday's Heath and Safety committee meeting: "This is something that caught us all off guard."
It is worth noting that this coverage termination between Humana and Vanderbilt doesn't only impact Metro retirees. According to Hall, the majority of Davidson County residents who are 65 and older have a Humana Medicare advantage plan– meaning they, too, will be dropped by Vanderbilt. Though Humana has expressed they are willing to go back to the table to negotiate, there is still no word as to whether Vanderbilt will be rescinding their decision.
HEADLINES
POLITICS
DEVELOPMENT

﹅ SKINCARE AGAINST THE GRAIN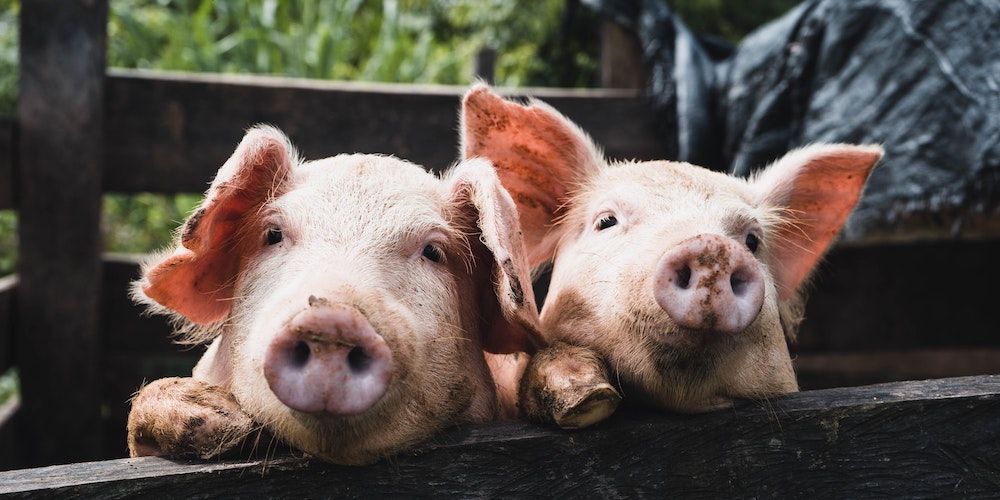 Charles Mayfield's Farrow Provides Healthy Skincare Products That Run Against the Grain
The skincare industry provides products to us that we use to maintain and better ourselves. Skincare brands take advantage of consumers' desire to take care of themselves and cut corners by including ingredients that range from useless to toxic. As clean and plant-based beauty products are on the rise, a handful of businesses are turning to a surprising (but sensible) alternative to shea, mango, and cocoa butter: lard.
The logic is sound. Animal fats—all-natural, and an excellent pH match for human skin—are largely underutilized. Pig fat naturally rests at a pH of about 5.6, and human skin usually has a pH of about 5.4-5.9. This means that the topical application of lard protects the natural pH of healthy skin with acidity that keeps bacteria out and moisture in. While many skincare products on the market are catching on to the need for pH balancing—adding ingredients like hyaluronic acid—lard-based products require no additives.
The fat of a healthy animal also contains fat-soluble vitamins like A, D, E, and K—antioxidants that prevent and slow signs of aging by blocking free radicals and protecting against the breakdown of collagen. These vitamins are typically added to skincare products but come baked into lard. Clean beauty enthusiasts need look no further for clean, additive free products.
Tennessee's own Charles Mayfield has stumbled upon the benefits of animal fat for skincare not through a laboratory or a fancy degree, but at the source of many of our greatest inventions: the farm. I enjoyed a cup of coffee with him as we discussed his life, regenerative farming practices, and what brought him to create his own skincare brand, Farrow.
Get 15% off Farrow products here or use code PAMPHLETEER at checkout.
Continue reading...
---
⌘ CHART OF THE DAY: INTERESTING GRAPH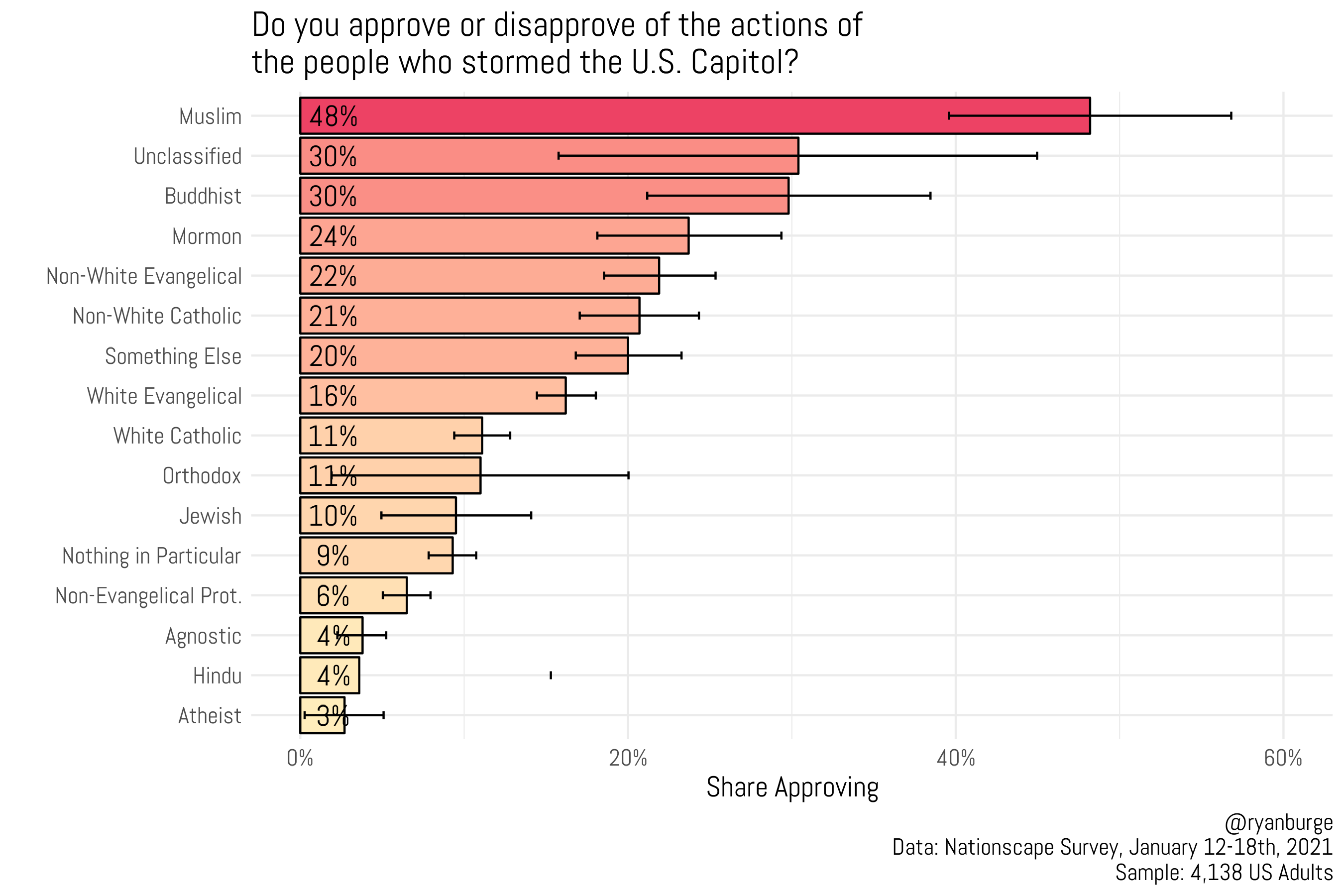 ⚔ MISSIVES ⚔

THINGS TO DO
View the full calendar here.
🐙 The Eighth Room, the new venue taking the place of Douglas Corner Cafe on 8th Avenue, is now open for business! Check out their shows and their great radio station.
👨🏻‍🌾 Check out Nashville's winter farmer's markets on our farmer's market guide.
🎧 On our Spotify: Pamphleteer's Picks, a playlist of our favorite bands in town this week. On the Radar, a playlist of the best bands in town in the future, and Nashville Sounds, an ever-growing sample of the local music scene.
🏕 Happy New Year! Here's our list of this year's best southern festivals, where you'll find celebrations both popular and obscure, with a wide range of themes including music, history, health, heritage, beer, BBQ, cars, and more.
TONIGHT
🍀 Live Irish Music @ McNamara's Irish Pub, 6p, Free, Info
🎸 Kelly's Heroes @ Robert's Western World, 6:30p, Free, Info
🎸 Open Mic @ Fox & Locke, 6:30p, Free, Info
+ vet community here
🎙 Twilight Train @ 3rd & Lindsley, 7:30p, $15, Info
+ "Nashville's hottest Neil Diamond tribute band"
💀 St. Owsley, a Tribute to Jerry Garcia @ Basement East, 9p, $10, Info
✹ WEEKLY FILM RUNDOWN: Jan. 20-26
The latest releases and special screenings hitting Music City this week.
SOLID, BUT UNNECESSARY FRANCHISE
Missing In 2018, Searching made $75 million worldwide on a budget of less than $1 million thanks to the effective gimmick of using web cams and other consumer-grade video to shoot the story of a father (John Cho) looking for his kidnapped daughter. While only a sequel in spirit, the latest entry retains the style of its predecessor while inverting its plot as an L.A. teen (Storm Reid) looks for her mother (Nia Long) after she goes missing on a Colombian vacation. With solid reviews and a Sundance Film Festival premiere tonight, all signs indicate its inventive enough programming for a fun night out at the multiplex during the bleakest days of winter.
Now playing in theaters.
SOLID, BUT UNNECESSARY SPIRITUAL SEQUEL
The Son Florian Zeller's The Father garnered Anthony Hopkins a surprise Academy Award in 2021, but this thematic continuation of that family drama has struggled to capture the same critical attention as its predecessor. A couple (Hugh Jackman and Laura Dern) try to raise their teen son (Zen McGrath) in the wake of their divorce. Many a film has tread this territory, but few have attracted a cast this strong. Plus, Hopkins should get an award just for doing his duty playing a grandpa twice last year in this and November's Armageddon Time. Somebody get the acting powerhouse some vintage Hannibal scenery to chew fast during his twilight years.
Now playing at AMC Thoroughbred, AMC Murfreesboro 16, and Regal Streets of Indian Lake (Hendersonville).
THE TITLE SAYS IT ALL
That Time I Got Reincarnated As Slime The Movie: Scarlet Bond A business man turns into goo in the latest from Japanese animation distributor Crunchyroll. If you're the target audience for this, you know more about it than the rundown's writers ever could. If you're not, just go and have fun saying the full title at the ticket counter.
Now playing in theaters.
SHAMEFUL ART-HOUSE RETREAD
EO Polish film legend Jerzy Skolimowski pays tribute to Robert Bresson's 1966 classic meditation on human cruelty through the eyes of a donkey in this loose remake of Au Hasard Balthazar. But for some reason, Skolimowski substitutes climate alarmism and lush cinematography for Bresson's spiritual depth and stark scenery. Perhaps  people will only watch a donkey show these days if they feel inspired to reduce their carbon footprint and laugh at the rural poor. Thankfully, The Belcourt is also showing a restored print of Balthazar this weekend. Stick with the original and deeply feel every frame.
Now playing at The Belcourt.
PITCH IMPERFECT DRAMATIC TURN
Alice, Darling Anna Kendrick shelves her witty cutesy hipster schtick to play a woman who goes on vacation with friends to escape her abusive boyfriend. Reviews are positive enough, and Kendrick is always a welcome presence who's proven herself superb at navigating potentially overwrought moments innate to these kinds of movies. A film that could really benefit from word of mouth before it's put out to the streaming pasture.
Now playing at AMC Thoroughbred 20

RECENT ARTICLES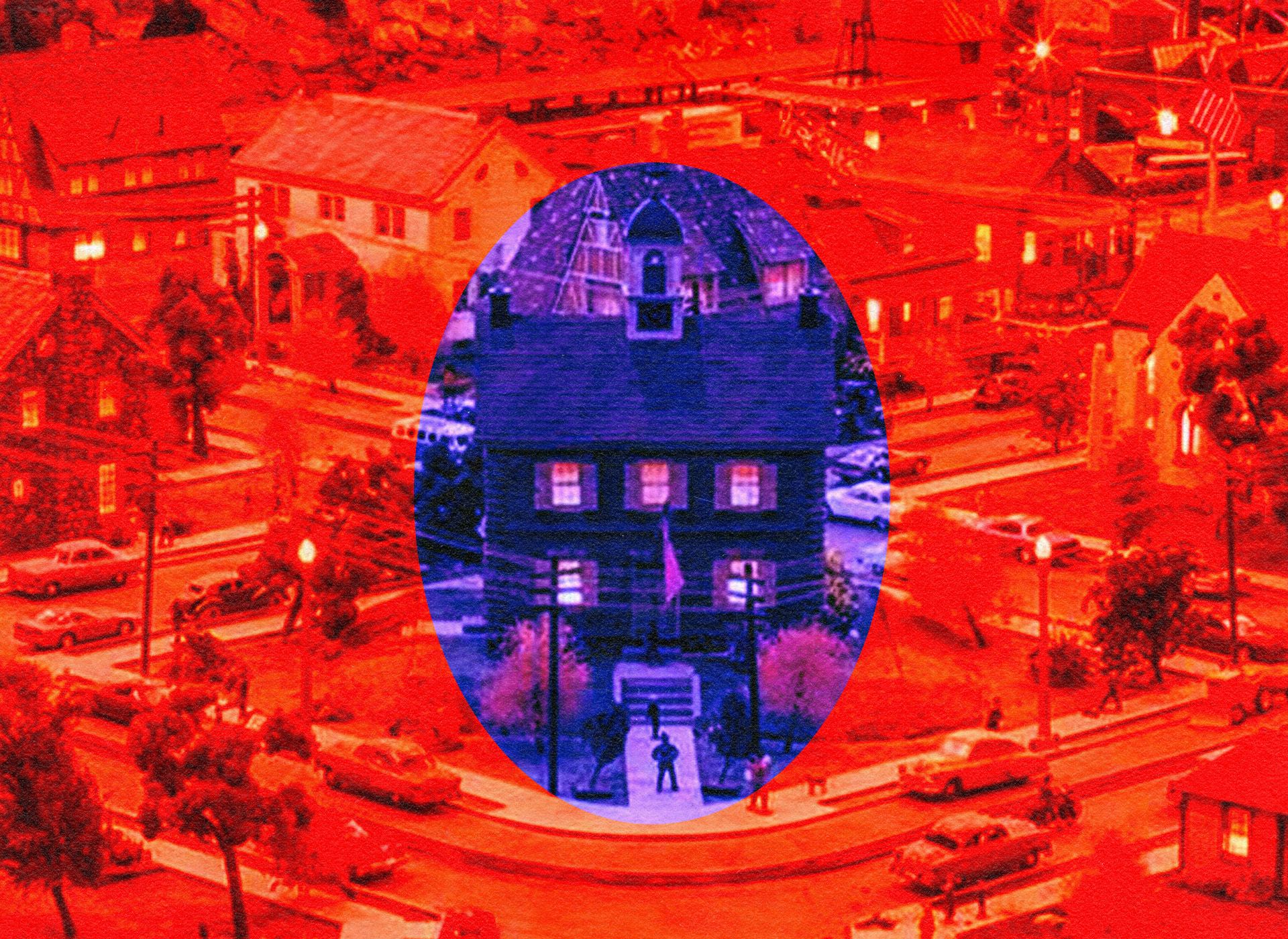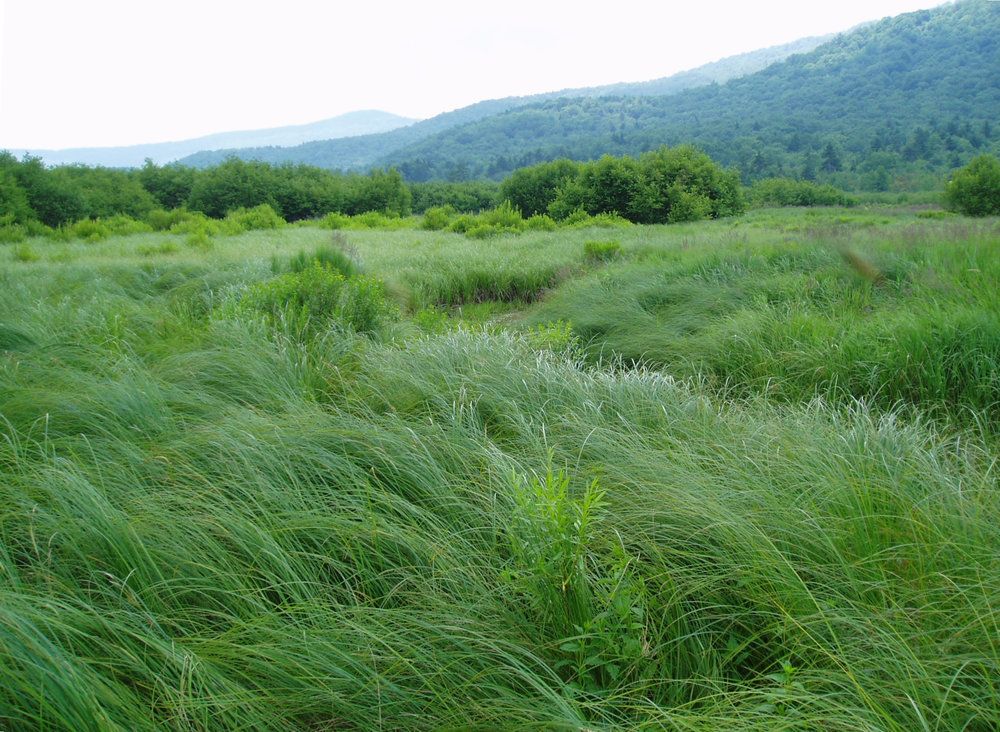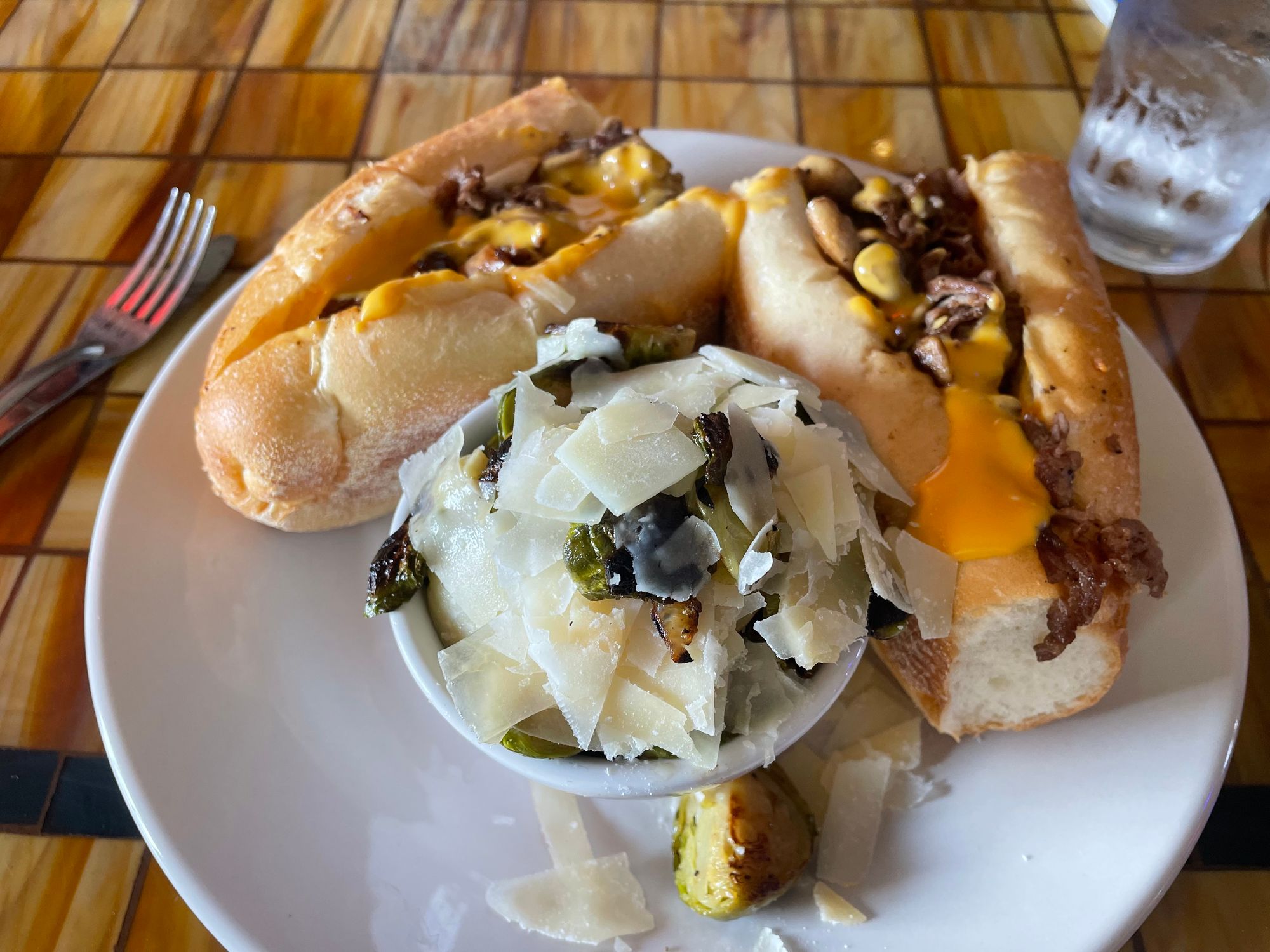 Around the Web
While Kermit the Frog may be one of the most recognizable faces and amphibians on the face of the earth, it would be Rowlf the Dog getting his start on television circuit, even appearing on The Jimmy Dean Show and The Ed Sullivan Show. He would get his biggest breaks at the end of the 1960s, where he would come on and assist in the creation of the puppets of Sesame Street in 1969, and later expand with puppetry when establishing a partnership with Frank Oz that would last the rest of his life.
Much of America's love for the Muppets focuses on what many these days think of his legacy, a cast of ensemble characters from Miss Piggy to Fozzie Bear, all the while forgetting that much of his work had started originally with adult humor, appearing on Saturday Night Live or attempting to get The Muppet Show with the subversive appeal one of its pilot episodes being "Muppets: Sex and Violence". However as his fame and reach continued to grow, there would be a need for a broader appeal. That would come with a big screen debut with The Muppet Movie in 1979, with an on the nose plot about trying to make it big in Hollywood.
Source: For the Love of Henson
Old Glory Club, 18 January 2023, Read Online
You May Also Like
Words of Wisdom
"The foundation of every state is the education of its youth."

Diogenes
Today's newsletter is brought to you by Megan Podsiedlik (Nashville), Edward Landstreet (Local Noise), and Davis Hunt (everything else).