No. 414: The Great Plaza Tower
⁂ Nashville's Alt-Daily ⁂ Belle Meade Plaza · DCRP Drama · Water Problems · Much More!
Good morning, everyone.
Enjoy this sunny, cool day in Nashville.
Onward.

Notes from the editor
⍠ THE GREAT PLAZA TOWER
On Saturday, residents of Belle Meade gathered at Montgomery Bell Academy to discuss the development of a new project at the current site of Belle Meade Plaza—which will include approximately 70,000 square feet of retail, 390 multifamily housing units, and a 150-room hotel. Locals offered up concerns, most of which hinged on the amount of traffic it would bring to the area.
In addition to the public comment period, NDOT gave residents access to an online portal where they could mark up a map around the area and provide comments. The top comments, unsurprisingly, were all about public transit and the need for more bus lines, sidewalks, bike lanes, and even a train.
I grew up going to Belle Meade Plaza. We did most of our grocery shopping at Kroger, and after wrestling practice in high school, I'd frequent the Smoothie King next door. Additionally, I'm typing this on my computer at home, which is only a few minutes down the road from the plaza. Being intimately familiar with this area from childhood should endow me with some authority to speak on the dynamics of it.
The online comments clearly do not come from Belle Meade residents. The community's sentiment is better captured by how WSMV reported on the meeting, where 320 people showed up expecting to hear an update directly from developer AJ Capital on their traffic study but instead encountered a "listening session" led by NDOT about general traffic in the area.
Aside from the understandable frustration stemming from this sleight-of-hand, one comment that sticks out was from Will Krugman, who noted: "I feel like those kinds of problems are going to happen anyway, and what we need to do is get ahead of it and plan."
It's not clear whether he was referring to the development or traffic in general, but there is a sliver of truth to this, and it's something longtime residents across the city would do well to take to heart. Nashville is growing and will continue to grow. This much is true. If efforts to combat or limit it are to succeed, those efforts must be particularly organized and intelligent.
The current attitude concerning the city's growth, characterized by the sentiment "build something, anything", clearly could use some adjudication, particularly from those with knowledge of an area.
At first blush, the new Plaza development looks so overstuffed that, were it a turkey, I doubt it'd fit in the oven. This is especially true if you've spent any amount of time navigating in and around the Belle Meade Plaza, which is a nightmare complicated by the very few routes of ingress and egress. I do this dance daily.
Obviously, adding a giant development to what is now a fairly modest development would create an untenable situation, pushing traffic back into the neighborhoods and generally creating chaos in an area that's already overburdened by traffic as it is.
The solution to this, according to online transit fanatics, is to add a bus line or build a train. Offering these up as solutions is yet another indication that those offering their input have zero familiarity with the area or are blinded by their transit obsession. Sorry, people that live in Belle Meade do not and will not ride the bus. Have you noticed the size of those lots?
A more modest solution would be to work out the traffic issues in the area before plopping down a massive, brand-new, car-accessible development. But of course, this would require some foresight and vision. And, unfortunately, the only people with vision these days are real estate developers, who have little concern for the minutiae that gets in the way of their vision– such as the Cthulu-like traffic that would ensnare the streets without significant changes to the area.
At the crux of the new development is rezoning the lot to accommodate residential units and a hotel. For now, the rezoning decision has been pushed back even further to take in more community input.
⧖⧗⧖ ENJOY THE PAMPHLETEER? ⧗⧖⧗
Consider a donation. Help us grow our coverage, expand our reach, and explore a wider variety of topics.

❏ DCRP CHAIRMAN CHALLENGED IN UPCOMING REORGANIZATION
Weeks out from the Davidson County Republican Party (DCRP) 2023 Reorganization Convention,  the competition's starting to heat up: buzz has been circulating since the announcement of the convention date (February 11th), but it wasn't until this past Friday that Lonnie Spivak, a community leader and resident of Nashville, launched an official campaign challenging the current DCRP Chairman James "Jim" Garrett.
Spivak is, among other things, a former DCRP Regional Vice Chair; host of the Bellevue Breakfast Club (a local conservative meet-up group); a member of various committees, including the Davidson County Executive Committee; and a marketing professional. Indicating a need to mend broken fences— perhaps as a criticism of the current leadership— Spivak briefly outlined his vision for the future of the DCRP in a press release:  "I believe that I have the experience and vision necessary to lead the party in the coming years, and I look forward to mending fences and working with my fellow Republicans to ensure that our message for Nashville government is heard loud and clear."
Though Spivak has not made additional announcements, it's not unheard of for those running for Chair to come forward with a full crop of replacement committee members. The current committee has a few faces you may recognize from last year's ballots: Recording Secretary Mark Woodward, for instance, narrowly lost his Republican primary bid in the District 2 race for Metro Nashville Public School Board, and  Regional Vice Chair Dia Hart recently ran against incumbent Rep. Jason Powell for Tennessee House District 53.
Though one may argue that bringing forward an entirely new slate of members has the potential to create some future uncertainty in the county, others don't seem to regard it as any more disruptive than the proceedings of past reorganization conventions.
BONA FIDES WIN RACES
Marred with casualties of candidates cut down or passed over due to bylaw discrepancies, the Davidson County GOP's credentialing process was given some strategic guardrails this year. Starting from the top, candidates for the chairman position are required to formally submit their announcement to run one week before the convention. Candidates for the remaining positions—First Vice Chairman, Second Vice Chairman, Treasurer, Assistant Treasurer, Communications Secretary, Recording Secretary, and the seven Regional Vice-Chairs— must submit their announcement by February 7th. Finally, anyone wishing to participate in the reorganization process must register prior to the convention. All this is to preemptively vet both the candidates and the registered Republicans planning to cast a vote during the convention.
There will be a chance to hear from candidates running for the DCRP County Executive Committee positions this Thursday at the Bold Patriot, starting at 6:30 p.m.
HEADLINES
POLITICS
DEVELOPMENT

⬇ Thousands are Without Water in Sevier and Jefferson Counties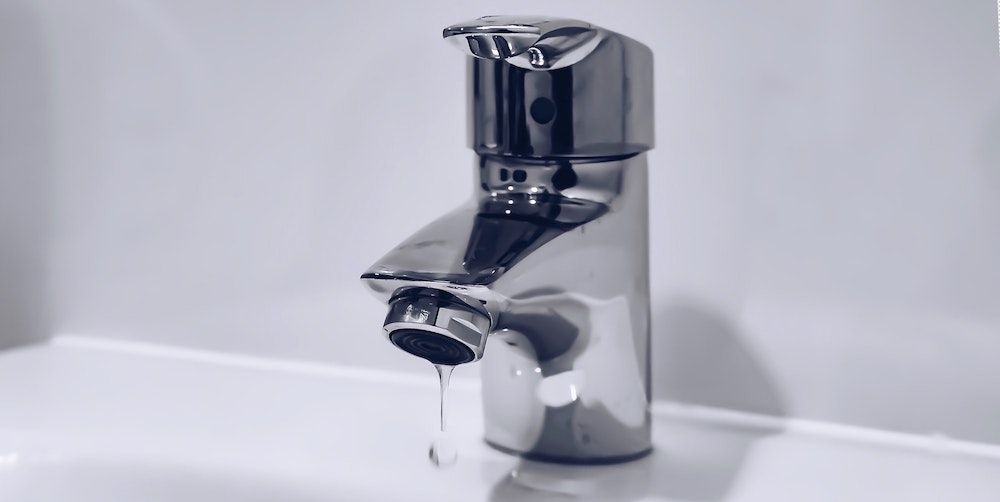 A combination of neglect and corruption has kept some East Tennessee residents from receiving clean drinking water
English Mountain is in the northeastern part of Tennessee, right in the foothills of the Smoky Mountains. The area is known for its spring, a major water source that releases two million gallons of water each day and is used by bottled water companies like English Mountain Spring Water Company (supplier of water to Cracker Barrel and Great Smoky Mountain National Park Visitor Centers). The people who live there, however, don't see much of it.
For at least a decade, due to poor management and a lack of infrastructure in the area, water utility pipes have been rusting out and falling apart. During more than half of the days in both 2021 and 2022, at least one person within the community had no water at all. When residents are lucky enough to have water, the quality is questionable at best. Most of the time, what comes out of a faucet in English Mountain looks more like mud than anything one might drink. Fire hydrants have been running brown. Wells and taps across the area test close to the legal limit for iron, manganese, and colony counts of E.coli.
In English Mountain, a community mostly populated by people over the age of sixty, it is common to see tax-paying citizens on canes and walkers, bringing buckets to a pond and kneeling to fill them so they can flush their toilets that day. Many living on the mountain are forced to travel at least forty miles to shower at truck stops and use coin laundry. The situation has been in decline for at least a decade, with no signs of change to come.
Continue reading...
---
⌘ CHART OF THE DAY: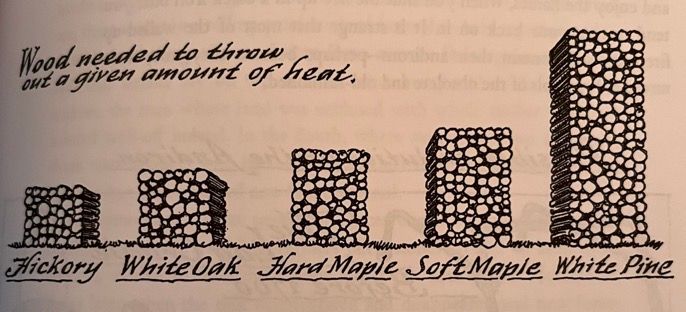 ⚔ MISSIVES ⚔

THINGS TO DO
View the full calendar here.
👨🏻‍🌾 Check out our Nashville farmer's market guide and our 2023 southern festival guide.
🎧 On our Spotify Pamphleteer's Picks, a playlist of our favorite bands in town this week; On the Radar, a playlist of the best bands coming through town in the future; Nashville Sounds, an ever-growing sample of the local music scene.
TONIGHT
🎷 Jazzy Monday @ Helen's Hot Chicken, 8p, $13, Info
💀 Grateful Monday @ Acme Feed & Seed, 8p, Free, Info
🎸 Tedeschi Trucks Band @ Ryman, 8p, $49.50, Info
💥 2 Year Anniversary Celebration @ Lucky's 3-Star Bar, 8p, Free, Info
🕺 Motown Monday @ The 5 Spot, 9p, $5, Info
🎹 Jazz Jam @ The Villager, 11p, Free, Info
ON THE RADAR
🎹 Piano Trios of Haydn & Ravel @ The Schermerhorn, 2/1, 6p, Free, Info
🎸 Lotus @ Brooklyn Bowl, 2/16, 8p, $20, Info
🎙 Weyes Blood @ Brooklyn Bowl, 2/22, 8p, $23+, Info
+ Folk-pop, a modern Joan Baez
🎻 Billy Strings @ Bridgestone, 2/24-25, 8p, Info
🎻 Billy Strings @ Ryman, 2/26, 8p, Info
+ Only eligible if you purchased a ticket to one of his previous nights' Bridgestone shows
🥁 Os Mutantes @ The Blue Room, 3/1, 7p, $25, Info
+ Brazilian psychedelic rock band, part of the Tropicália movement of the late 1960s
🕺 Lettuce @ The Brooklyn Bowl, 3/17-18, $32, Info
+ Funk
🎸 Goose @ The Ryman, 3/31-4/1, Info
+ Funky jam band

RECENT ARTICLES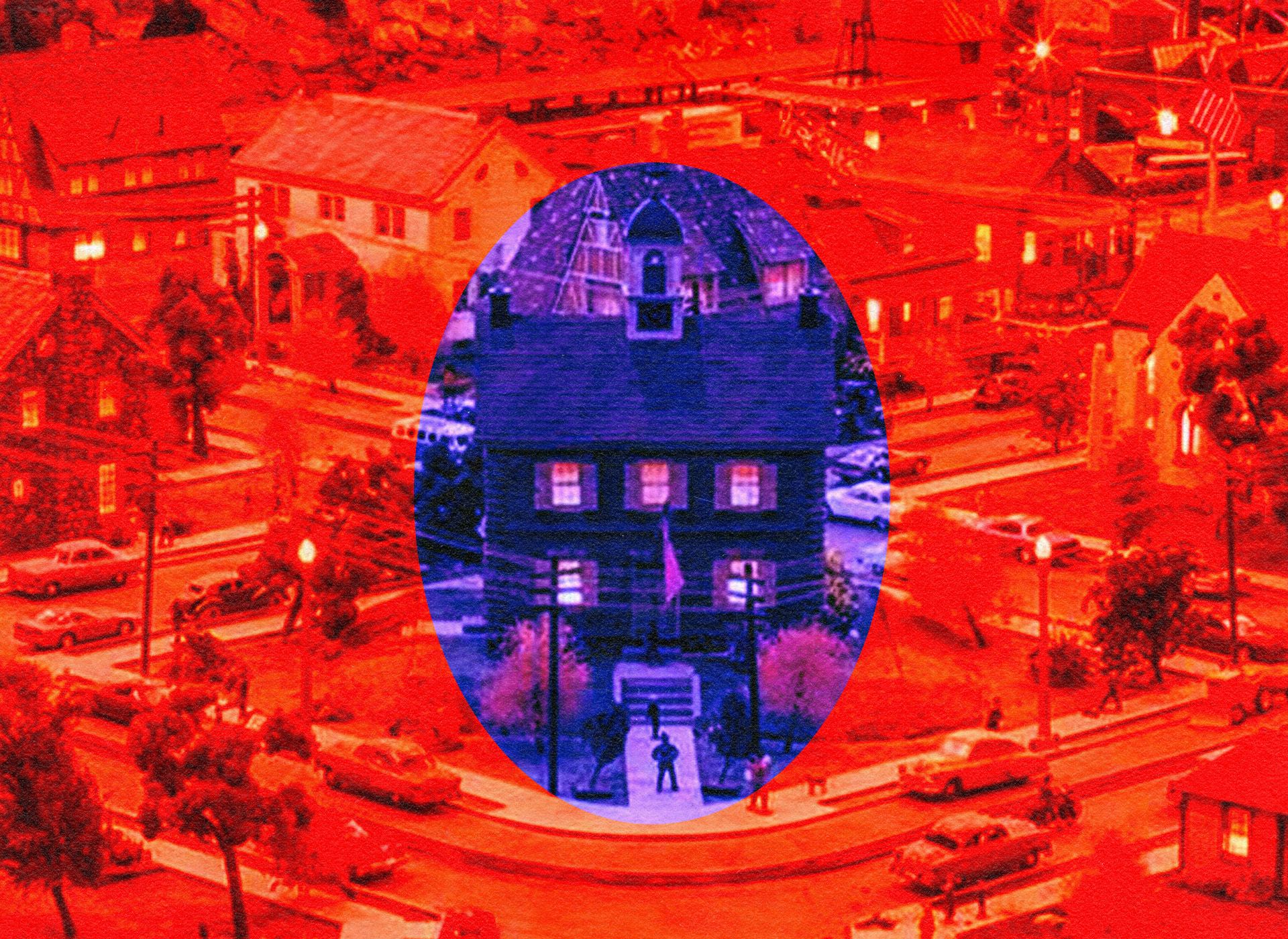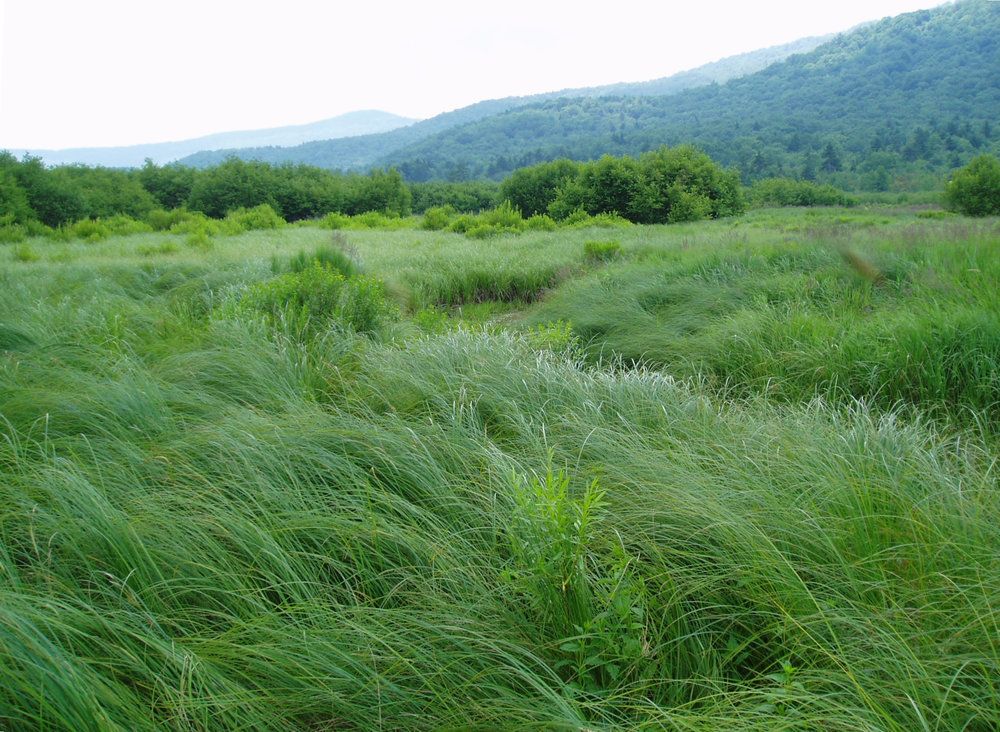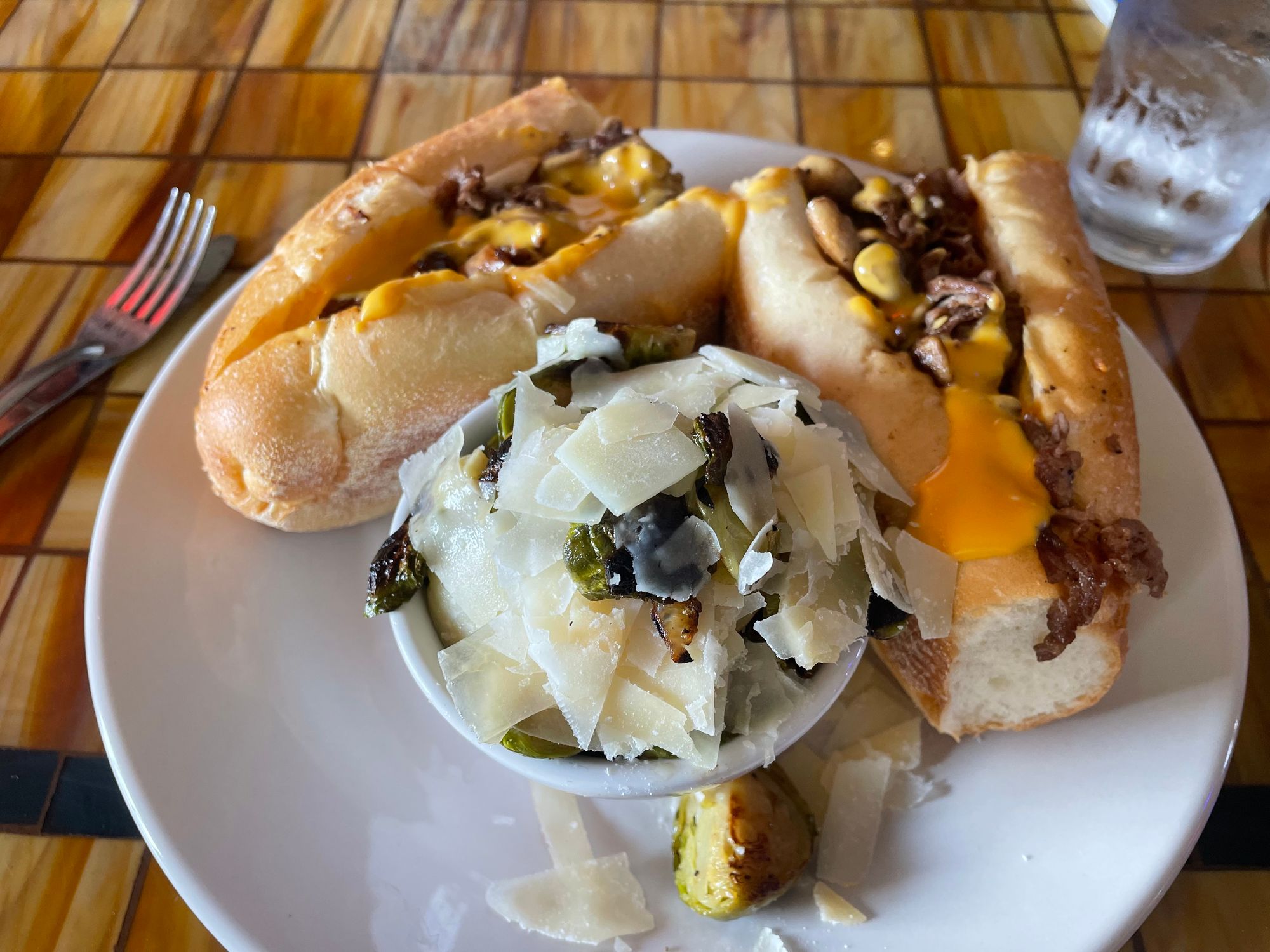 Today's newsletter is brought to you by Megan Podsiedlik (Nashville), Edward Landstreet (Local Noise), and Davis Hunt (everything else).