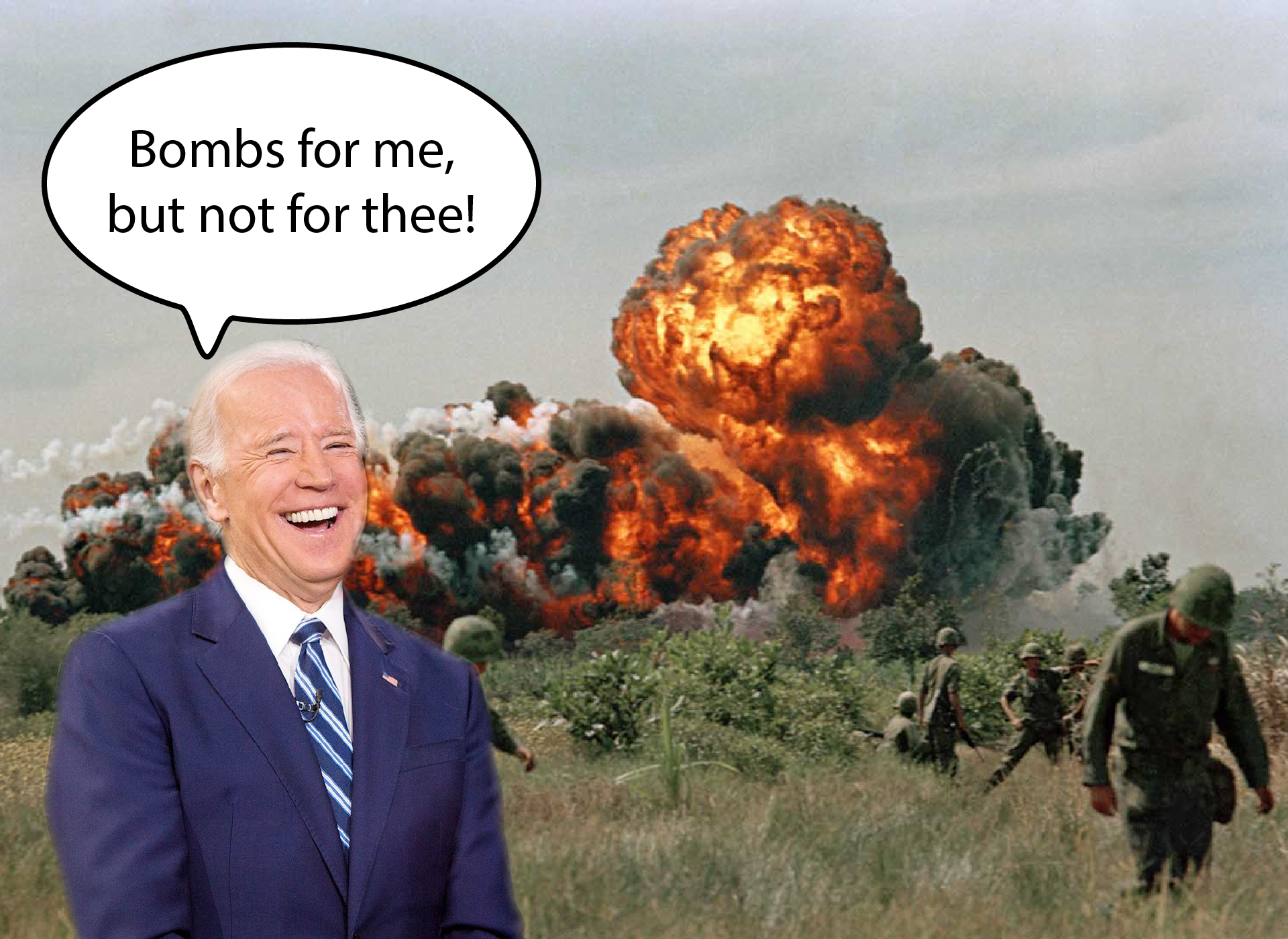 Today's Takes: Thursday, June 24
Vol. I, No. 33 • A Journal of Freedom • Property Taxes • Border Walk • Voting Laws • Napoleon • Much More!
Joe Biden got shoved in front of a podium yesterday to tell everyone that he's going to crack down on gun violence. The guy went so far as to say that in order to resist the US military, you'd "need F-15s and maybe some nuclear weapons." Aside from the fact that Afghanistan, Iraq, and Vietnam beg to differ, it's odd that a sitting President would hold the specter of nuclear holocaust over his own citizen's heads. All stick and no carrot. Where's the bread? Biden doesn't even give us circuses. Impeach!
Headlines
💅 Kamala Harris is set to visit the border after Trump masterfully goaded her into it. One is reminded of AOC's infamous trip to the border and the theatrical photo shoot that resulted. A CNN fact check of whether AOC was actually crying deny the allegations that AOC was fake crying.
🌃 NYC Mayoral Candidate, Eric Adams, leads the charge after running on a pro-Police, anti-crime platform. The former cop has risen to the top of a field populated by weirdos like Andrew Yang, who can't even point to New York on a map, and progressives like Maya Wiley, who, contra-Adams, wants to abolish the police.
🗳 The Voting Rights Bill Democrats were trying to pass was filibustered by Republicans Tuesday. The bill aimed to expand voter registration (e.g., automatic and same-day registration) and voting access (e.g., vote-by-mail and early voting) as well as impose voter ID laws nationally; though towards the end, Democrats were willing to compromise on the ID requirement. The result sparked Democrats favorite
💪 John McAfee—an American pirate, Bitcoin pioneer and a true bandit—died by suicide yesterday in a Spanish prison. McAfee awaited extradition to the US on charges of tax evasion between 2014 and 2018. He had tweeted repeatedly from jail that if he ended up dead by suicide, it would not be at his own hands a la Jeffrey Epstein. A couple of sentences would not do the man justice. He was a rambunctious, rebellious character worthy of song and is responsible for some of the more outrageous tweets ever put to bits (NSFW).
🇬🇧 A Quick Moment in History

The British first introduced a taxed based upon income in order to finance the wars against Napoleon. Adopted initially as a temporary measure to finance the war effort, it eventually became a permanent fixture in Britain and later all Western democracies. Fast forward to today, and one could view the "institution of lockdowns" as a similar temporary measure that will soon become a permanent fixture of the regime. It is not difficult to imagine government applying and expanding lockdowns—now that we've practiced and proven nice and submissive—to any number of the looming "climate catastrophes" or future flu-like pandemics.
The Child Tax Credit furnished by Biden's Covid stimulus bill goes into effect on July 15th despite concerns of inflationary conditions (hint: high inflation benefits government). The credit increases the child tax credit from $2,000 per child to $3,000 per child for all kids 6 years and older. For kids under the age of 6, the tax credit went from $2,000 to $3,600. The cutoff age for the tax credits is also now 17. Odds are, this will roll over into Biden's American Families Plan and not be "temporary," but a new permanent fixture of the welfare state.
Nashville Politics
Court rules against tax referendum again (Post)

The 4 Good Government proposal will not be on the ballot on July 27th
Nashville News
Jill Biden promotes vaccines in Nashville, but few get the jab at pop-up clinic (Tennessean)
American Airlines experiencing 'labor shortage' (WSMV)
Tennessee Wildlife Federation advocates for fresh approach to tackle state's litter woes (Homepage)
Nashville Development
📜 One Good Read
Waylon Jennings and Donald Trump: Masters of sticking it to the man (Read)
📝 Study Says...
Some of the nation's largest metropolitan regions have become increasingly segregated in the last 30 years. Unsuprisingly to those of us that live in the South—the presumed seat of all the racism and hate in the country—Southern states have the lowest overall levels of segregation (Read)
📉 Stat of the Day
65% of all bachelor's degree granting institutions have dropped standardized testing requirements. Colleges are replacing the "test" with the "narrative" (Read)
Liberal Logic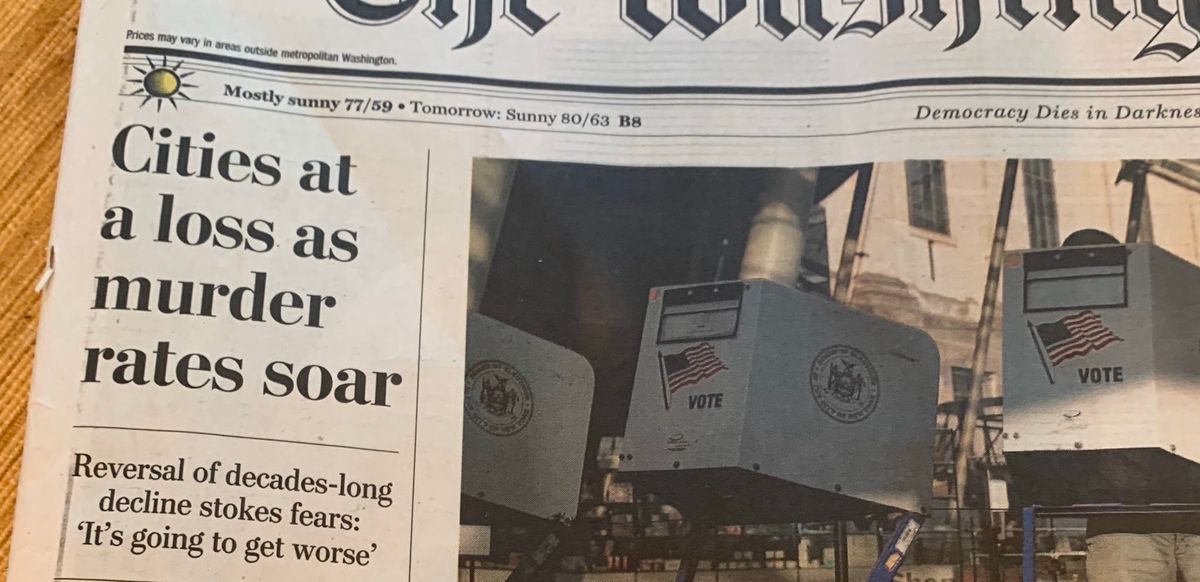 Palate Cleanser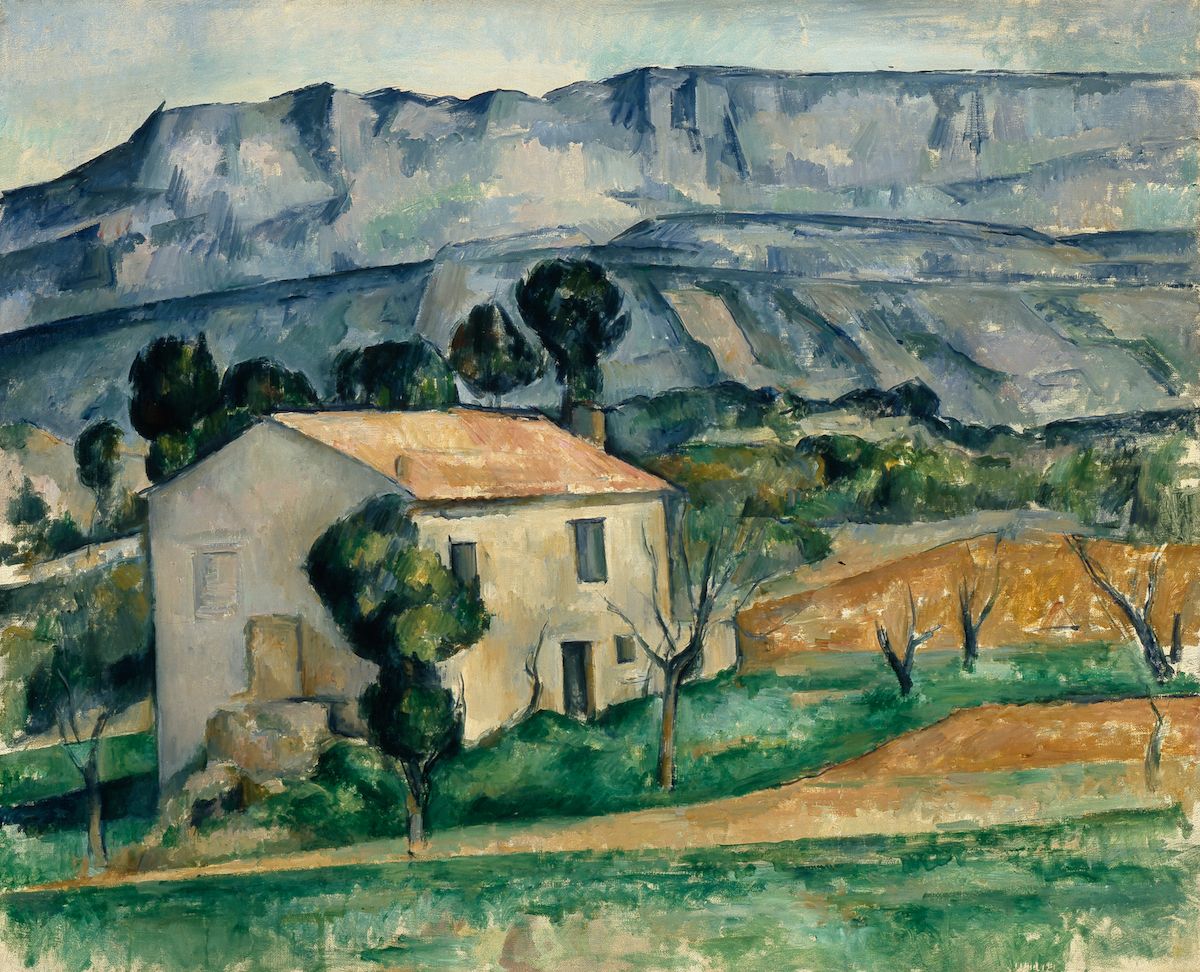 Cezanne's House in Provence (1885)
Have a great Thursday