Today's Takes: Thursday, September 2
Vol. I, No. 81 • A Journal of Freedom • Buccaneer • Based Heartland • Woke-acracy • TN Infrastructure • Changing Diets • Much More!
Good morning, everyone.
Earlier this week, Oklahoma Congressman Markwayne Mullin (R-OK) tried to fly over to Afghanistan to get five Americans—a mother and her four children—out of the country. How did he plan to do this? Well, he wanted to smuggle cash across the Tajikistan border and charter a helicopter to deliver them to safety.
After receiving a firm no from the US Ambassador to Tajiikistan, John Mark Pommersheim, Mullin disappeared for a bit. People wondered if he'd gone missing only for him to resurface on Instagram, reassuring followers that he was safe, that the mission wasn't over, and how disappointed he was with the Biden administration leaving behind so many Americans.
Predictably, outlets across the nation cried foul. Nancy Pelosi and Kevin McCarthy shrieked disapproval while jokes piled up declaring Markwayne Mullin the male version of the eponymous Karen. "Can I speak to the manager of Tajikistan?"
But to the contrary, what Mullin set out to do is an incredible act of courage and creativity—the kind of thing that many believe has gone extinct. This is a story one imagines hearing as a young boy and reenacting.
All the best words like piratical, swashbuckling, and buccaneering come to mind. Mullin, a former college wrestler who inherited his father's plumbing business, comes from a far different background than the pale, paunchy bureaucrats producing policy at the State Department. Mullin is not some James Bond-like international spy dropping out of helicopters on the regular. Mullin is "just a guy" who lives and grew up in landlocked Oklahoma. A state absent vegetation and whose highest point is basically just a rock that sits 5,000 feet above sea level.
Just consider for a second the logistics and chutzpah required to fly half-way across the world with the hair-brained plan of enlisting the US Government's help in assisting him to smuggle a pallet of cash across the border so he could pay a helicopter pilot to airlift a family out of one of the most dangerous countries in the world. Mullin was not a Navy SEAL. This is not an ordinary impulse. When people talk about "doing something", it's usually throwing a paltry donation at a charity or talking about the issue on social media to signal to everyone that you are thinking about said issue.
Markwayne Mullin's trip around the globe expresses a life-affirming, positive vision of the world in which good conquers evil and in which a citizen can take into his own hands responsibilities a government fails to uphold. Such an attitude sits at the root of America's founding. To the contrary, the bureaucrats and journalists decrying him reflect a decidedly nihilistic, life-denying role wherein any unnecessary expression of human desire or will has to be properly analyzed and contextualized to fit within some pre-approved narrative. Mullin broke outside of these bounds and acted creatively.
We can compare Mullin, a blue-class, middle American type, to the more distinguished birth of Anthony Blinken, the Jewish son of a Hungarian ambassador. Blinken was educated at Harvard and Columbia and has worked in D.C. since finishing school. Presumably developing an "expertise" in foreign relations over the course of his schooling, Blinken supported the Iraq War in 2003 and after Obama left office, parlayed his intelligence and state department connections into a consulting service that connected Silicon Valley companies to defense contractors. Blinken is a great example of a D.C. technocrat who clings to the rotting bureaucracy and wrings it dry of all its worth.
It's easy to see how incentivized Blinken is to perpetuate wars abroad. Of course, this is just business as usual up on the hill. Upon taking on the role of Secretary of State, Blinked absolved himself of all involvement with his consulting firm and another private equity vehicle he started to invest in defense, government service, and aerospace industries as well as COVID-19 relief. Blinken, after the Biden presidency ends, will likely return to these posts where he'll continue to make money hand over fist encouraging the maintenance of some low-level fear that'll be profitable for him and his partners.
Experts like Anthony Blinken would probably burn up like a paper doll in the Afghan heat. Blinken grew up under the buzz and flash of fluorescent bulbs shuffling papers and opining on topics he had no material knowledge of outside of a couple of books he read on the topic. For perspective, consider the now-deposed leader of Afghanistan, Ashraf Gahni who literally wrote a book titled Fixing Failed States. Seems he didn't know as much as he lead on.
Richard Hanania writes a great essay on the failures of expertise where he gets into how ineffective the promotion of people within the American bureaucracy is. He compares our system of promotion to France which requires that aspiring leaders pass aptitude tests on their way up the ladder as they outcompete others seeking the same role.
American politicians climb the ladder by writing papers on narrow, abstract matters and through self-serving nepotism which seeks to consolidate power in fewer and fewer hands while enriching anyone who plays ball and doesn't appear too capable. Not difficult to see how such a system might produce a war as inane and useless as the war in Afghanistan. If we're to use Blinken as a case study, we at least understand what incentives lead them there: money.
Mullin, on the other hand, expresses the self-sufficient, foolhardy independent attitude that Alexis de Tocqueville marveled at when he wrote his classic Democracy in America in 1835. I'll leave with a quote from that book:
The very desire to be free. Do not ask me to analyze that sublime desire; you must feel it. It finds its way into great hearts that God has prepared to receive it. It fills them; it inflames them. To mediocre souls that have never felt it, one cannot hope to make it comprehensible.
Headlines
📰 Today's Front Pages
🏛 On the Hill
🏜 From the Based Heartland
💸 It's Not About the Money
Valuing companies based on something other than their actual financial performance is an attempt to upend centuries of acquired knowledge about money and markets. Below are two examples of the recent push to separate stock performance from reality.
🦄 Woke-acracy
🚮 Veggie Burger in Paradise
Original Essays

👋 Tell Them Phil Valentine Said, "Hey": As legacy media revels in the COVID-related death of Nashville's conservative talk-radio legend, we should remember his legacy of personal and governmental accountability.  (Read)
In case you missed it
Tennessee Infrastructure

Nashville Politics
Nashville News
Nashville Development
Nashville Life

Tonight
🪓 The Sword @ Mercy Lounge, 8:30p, $18 (Info)
🎸 Musician's Corner: September Sundown @ Centennial Park, 5p, FREE (Info)
COVID Gutter

Headlines
Opinion
The Modern American Diet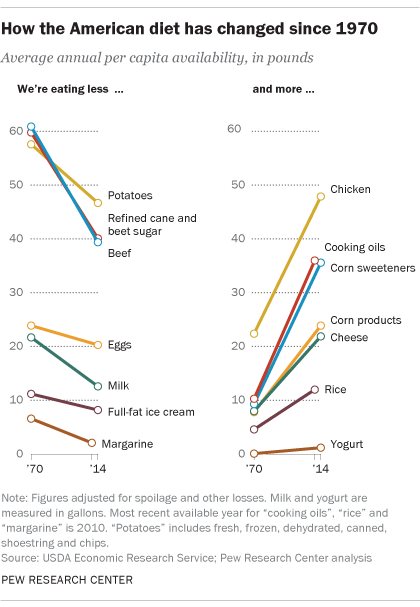 Have a great Thursday