Today's Takes: Thursday, September 9
Vol. I, No. 85 • A Journal of Freedom • Fresh Air • Mooning • Woke-acracy • What's A Vax • Marble Cities • Much More!
Good morning, fellow readers.
A quick note for Tennessee readers: sleeping with your windows closed in the midst of a Tennessee fall is a crime against all humanity. Were I, the pamphleteer, leader of this great state, I would mandate that windows be open from sundown to sunup the city round.
I'd create a committee, you see, called the "Peeping Toms" whose job it would be to stalk neighborhoods and levy fines against any household whose windows remained closed against the reddening of the leaves.
Let fly the window and let in the air.
That's all for now.
Headlines
📰 Today's Front Pages
A quick look at this morning's front pages so you know what you're supposed to be mad about.
🌕 To the Moon
Inflation Is Popping From Sydney to San Francisco. It May Be a Good Sign. (NYT) Your money loses more and more value every single day, but don't worry, that's good. It means the economy is working.
U.S. Ports See Shipping Logjams Likely Extending Far Into 2022 (WSJ) "Major U.S. ports were forecast to handle the equivalent of some 2.37 million imported containers in August, according to the Global Port Tracker report produced by Hackett Associates for the National Retail Federation. The figure is the most for any month in records dating to 2002, and NRF projects overall inbound volumes for the year will reach 25.9 million containers, measured in 20-foot equivalent units. That would break the record of 22 million boxes in 2020."
📹 Why Your Uber and Lyft Rides Are So Expensive (WSJ) Your average Uber or Lyft ride cost 50% more this summer due in part to a shortage of drivers caused by pandemic-related employment benefits. Once prices increase, they tend to stay.
💰 Money Moves
Nobelist, senior Democratic economist Stiglitz says Fed's Powell should go (Reuters) Stiglitza questions Powell's committment to the "cause" of turning on the money printers to prop up the unprofitable and unsustainable green energy initiatives.
BlackRock Raises $1 Billion for First Chinese Mutual Fund Run by Foreign Firm (WSJ)
A user on Reddit found out about the Amazon acquisition of Affirm long before the news broke (r/wallstreetbets)
💸 Climate Cash
ESG ETFs Looking Polluted (ETF) "The most egregious use of the ESG label comes from funds that either invest in companies that buy carbon offsets to repair the damage they have done to earth or are playing the carbon credit market... For example, the $21.6 billion iShares ESG Aware MSCI USA ETF (ESGU), which is the largest ESG ETF, also invests the most dollars in dirty energy, investing just less than 10% of its net assets in the stocks of fossil fuel companies."
Greenwashing: How widespread is it? (Evidence Investor) "The term greenwashing was first coined by environmentalist Jay Westerveld in a 1986 essay in which he claimed a hotel was encouraging consumers to reuse towels to help protect the environment, when in reality the ask was a marketing ploy to help the hotel cut costs and improve its profit margins."
Medical Journals Call Climate Change the 'Greatest Threat to Global Public Health' (NYT) So, medical professionals, in addition to being politicians, are also environmental scientists?
🎥 Movies and Such
'Shang-Chi' doesn't have a release date in China — this chart shows why that's a big deal (CNBC) To export a movie to China, producers must ensure that there is nothing offensive to the Chinese. Shang-Chi apparently offended censors. Hollywood cry.
Chinese Social Media Accounts Encouraged Americans To Protest Anti-Asian Violence (Free Beacon) A network of fake social media accounts linked to the Chinese government pushed Americans to protest anti-Asian violence and dismiss the idea that the coronavirus was created in a Chinese.
🦄 Woke-acracy
Original Essays

📏 Megan Podsiedlik checks in with Noble's Beer Hall & Kitchen to see how they weathered the pandemic and the challenges they face (Read)
In case you missed it
Nashville Politics
Metro Council urges Nashville health department to reinstate indoor mask mandate (Tennessean) The health department does not have the legal authority to enforce an indoor mask mandate. Only the mayor's office, under the powers granted in a state of emergency, can legally enforce a mask mandate of this nature.
Memphis Councilman Smiley announces Democratic bid for governor (TNJ) JB Smiley Jr. joins Nashville physician Jason Martin, Greensboro pastor Casey Nicholson, and Memphis activist Carnita Atwater in bid for the Democratic nomination.
License plate readers deferred again at the Metro Nashville Council meeting (Lookout) Joy Styles introduced her ordinance in part as a way to deter drag racing activities that have become a problem in Nashville in recent years.
Nashville News
No more drinking on party buses? New Metro Council proposal takes aim at motor vehicle passengers (Tennessean) If ultimately passed, the bill would bar passengers of any motor vehicle from possessing open alcohol containers or drinking alcohol while the vehicle is in operation. Is this the end of roadies?
Nashville Development
Nashville Life

Tonight
⚾️ Nashville Sounds vs. Memphis Redbirds @ First Horizon Park, 7p (Info)
🎞 NightLight 615 presents: The Princess Bride @ Bicentennial State Park 7p, $10 (Info)
Other
Two New Eateries Poised to Open in 12South (Nashville Scene) Emery Wood Fired, serving elevated, contemporary American fare, innovative craft cocktails along with an eclectic wine program, and The Butter Milk Ranch, combining a small batch bakery with "day dining," basically breakfast, brunch and lunch food.
Siege Hospitality opens Spanish tapas restaurant in Sylvan Park neighborhood (Biz Journal) The restaurant is described as a place where guests can "get transported to deep Madrid –– past the tourists and the palaces, into that local hole-in-the-wall."
A new brewery in town has this to say about itself: "We believe that the craft brewing industry is particularly lacking in diversity. We work in an industry that skews overwhelmingly white male, and that is something that we need to acknowledge and own in order to move towards a place of more diversity and inclusion." Is there anything we need less than another brewery owned by self-loathing white males?
End the Case Count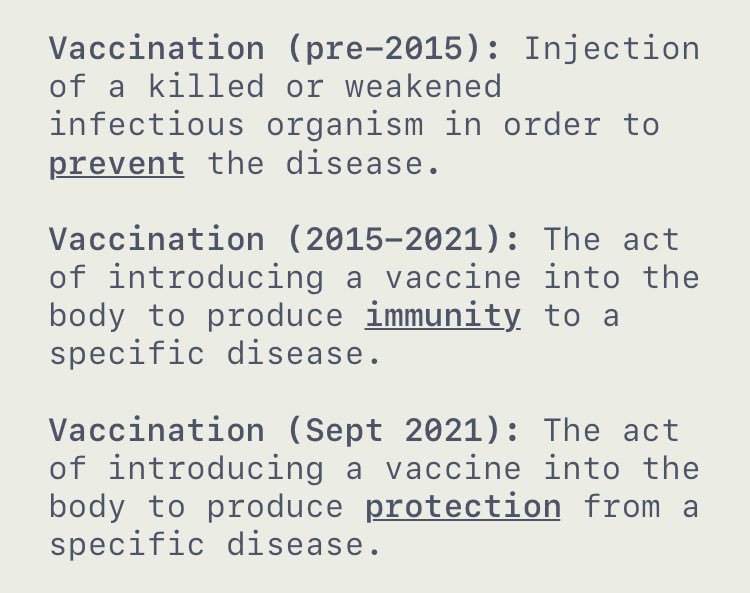 Headlines
Opinion
The Top Reason I Hate Masks Is They Force Me To Live By Lies (Federalist) "Do we need an Afghanistan-level catastrophe for more Americans to realize their acceptance of lockdowns, which mask-wearing signals, is just as deadly? Statists are more than happy to oblige. But the longer we take to wake up, the worse the suffering must be."
Few of Our COVID-19 Policies Make Any Sense (NR)
One Good Read
🏰 Let's Build Cities of Marble, Not Metal: Why our future is ripe for a revival of classical architecture (Read)
Stat of the Day
🎓 At the close of the 2020-21 academic year, women made up 59.5% of college students, an all-time high, and men 40.5%, according to a Wall Street Journal analysis of enrollment data from the National Student Clearinghouse, a nonprofit research group. U.S. colleges and universities had 1.5 million fewer students compared with five years ago, and men accounted for 71% of the decline, the Journal analysis found. (Read)
Holiday Gifts
🎁 Trying to knock your Christmas shopping out early this year? A first edition of Adam Smith's Wealth of Nations is up for auction at Christie's and is expected to go for between $80k and $120k. (Read)
Have a great Thursday