Today's Takes: Wednesday, September 22
Vol. I, No. 94 • A Journal of Freedom • Taper Talk • Big Faux Pas • Woke-acracy • Mask Mania in Nashville • Soap • Much More!
Good morning, everyone.
The single biggest factor contributing to the United States' rip-roaring, record-setting economy since the pandemic crushed it in March of 2020 has been the Federal Reserve. In the past, one might look for smart trades on undervalued or overvalued companies and commodities, but today, as the Fed goes, so goes the market. Investors will parse and monitor Chair Jerome Powell's statement this afternoon with the same jittery anticipation as a heroin addict seeking out a plug.
It's pretty simple. Since the start of the pandemic, the Federal Reserve has been purchasing $120 billion in treasury bonds ($80B) and mortgage backed securities ($40B) with cash fresh off the money printer. The purchases have enabled an otherwise ailing economy to continue chugging along. Since the monthly purchases began, there has been talk about when to taper these purchases and slowly phase them out. Many believe that Powell's statement this afternoon will indicate bond tapering will begin soon.
Powell, knowing full well the weight of his words, speaks in a calculated, emotionless manner. As investors around the nation monitor his body language, intonation, and choice of wording to try to get a jump on others, the only thing that matter is that once Powell indicates bond tapering will begin, the market will immediately dip in response.
The Federal Reserve has become a kind of clerical class of citizens who chant economic mantras into the global money markets as if casting spells. In the new financial ecosystem characterized by aggressive capital injections from the Central Banks, money printing's out-sized presence is best described as the wind to the market's sails. In previous press conferences, Powell has pledged his promise to continue blowing as mightily as he might. But, like all seafaring tales, the wind must stop one day and, when it does, Powell will be safely ensconced in some seaside villa while the sailors foot the bill and paddle to shore.
You can watch his remarks at 2:30 PM EST today.
Thanks for reading.
Headlines
📰 Today's Front Pages
A quick look at this morning's front pages so you know what you're supposed to be mad about.
🏢 Dictates from on High
Biden Administration to Raise Refugee Admissions Cap to 125,000 (WSJ) An increase of 733% from the current cap of 15,000.
Gavin Newsom abolishes single-family zoning in California (Times-Herald) Stack 'em long and tall, Gavin.
🌦 Climate Faux Pas
When talking about climate change, the solutions are the problem.
🦄 Woke-acracy
Footage Reveals New Details in Tourist Melee at N.Y.C. Restaurant (NYT) A curious case of wokeness in which three women refused to show proof of vaccination which escalated into a melee. Because the women were black, the race-card was inevitably invoked in order to shield them from animosity typically directed at the "Trump Country" unvaccinated. It's now morphed from a health issue into a racial issue.
LeVar Burton Retires Quest to Become 'Jeopardy' Host: 'It Wasn't the Thing I Wanted After All' (Variety) Restaurants aren't the only places struggling with work shortages.
AI's Islamophobia problem (Vox)
Nashville Politics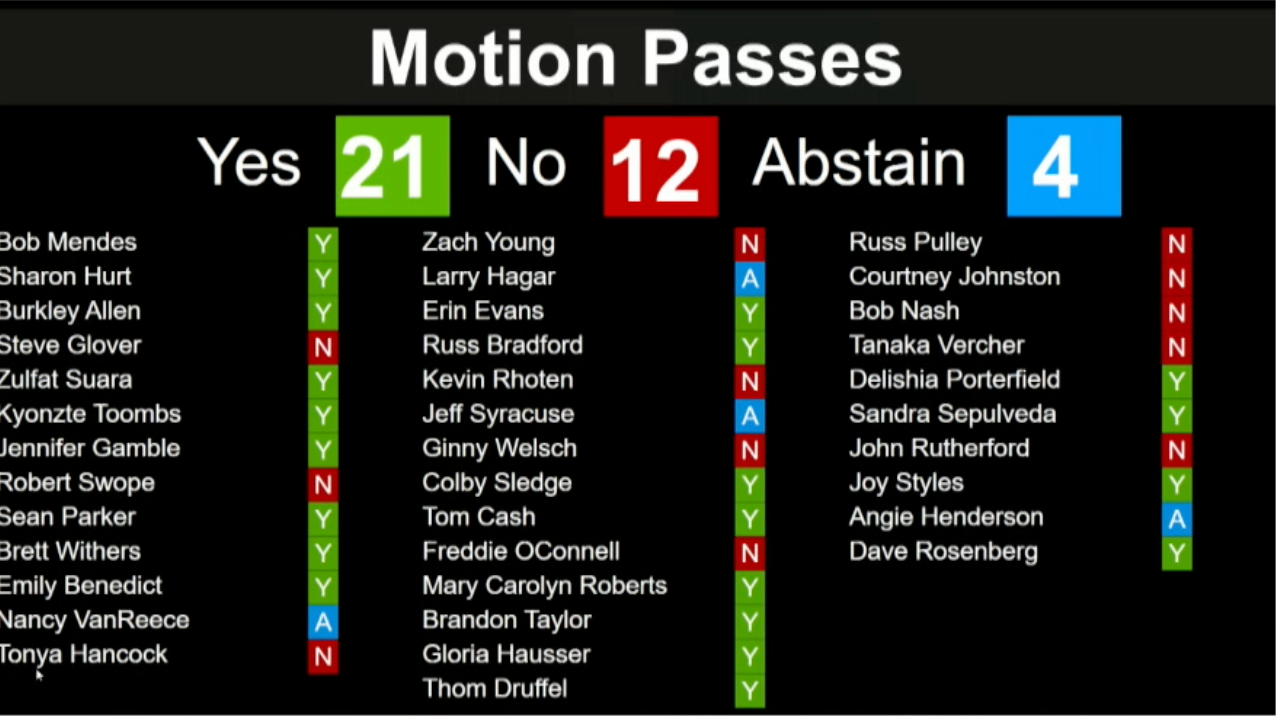 There was much weeping and gnashing of teeth last night at the Metro Council meeting as councilmembers made the case for reinstating a city-wide indoor mask mandate. We'll be clear about our stance on mask mandates: they are hollow gestures meant to coddle and reassure those already prone to weaponizing fear to justify their little roost atop their dung-heap of responsibility and do very little to prevent infection—especially the blue surgical or cotton kind all councilmembers wore. There is endless literature that expresses this fact. Not only are mask mandates ineffective, but they are unenforceable legally. The MNPD is only able to issue civil citations for noncompliance.
While admitting the futility of instituting a mask mandate with no means of enforcement, Councilmember Ginny Welsch notably stated, "We need to make masks sexy again because we know the power of social pressure to change social behavior."
⬇️⬇️⬇️ SATIRE ⬇️⬇️⬇️
There was some confused action in the chamber and next, we heard something about a Chrissy Teigen ad campaign with masks. Fortunately, 90% of the councilmembers cried out in pain at the mention of her name. "But she's not sexy, Gillian!" one anonymous council member even wailed.
⬆️⬆️⬆️ SATIRE ⬆️⬆️⬆️
Welsch then made the case for passing off enforcement to businesses which, if the mandate is written into law, is where the responsibility will lie anyway.
Those in support of the bill participated in the ritual grief rhetoric you've come to know and love providing piercing insights like Joy Styles' point that, "Critics are worried that Nashvillians will go to other counties to eat in restaurants, but the greater concern is that people who die can't eat in restaurants."
The council finally passed the bill on second reading by a count of 21 to 12 after which the chamber erupted in petty, gossip girl-style applause. Jim Schulman promptly shut down the excitement, slamming his gavel with the authority of Vulcan's hammer—fire and brimstone raining around him—booming out into the hallowed chamber, "We don't do that in this chamber. We don't applaud following a vote."
The bill now moves to a third reading where it must receive 21 votes and the mayor's signature in order to be written into law. If your councilmember voted yes, reach out to them and advocate for ending this lunacy. If the bill went to vote today, it would pass.
Nashville News
Nashville Development
COVID Gutter

Headlines
Opinion
Scott Gottlieb Embodies The Sheer Incompetence Of The COVID 'Experts' (Federalist)
From the Archive
📏 Frank Lloyd Wright was 5'7"—just below average height. After he died, his son was shocked by how small his father's casket was. It served as a palpable reminder that his father, despite his legendary stature, was a small man—something that his celebrity had obscured for those that adored him. Similarly, studies have shown that those with higher status tend to appear taller. One study involved a teacher, on his first day, getting introduced to classes with assignations ranging from student to senior lecturer to department head. Students estimated him to be taller when introduced as a department head than estimated when he was introduced as a student.
For Your Curiosity

Graph of the Day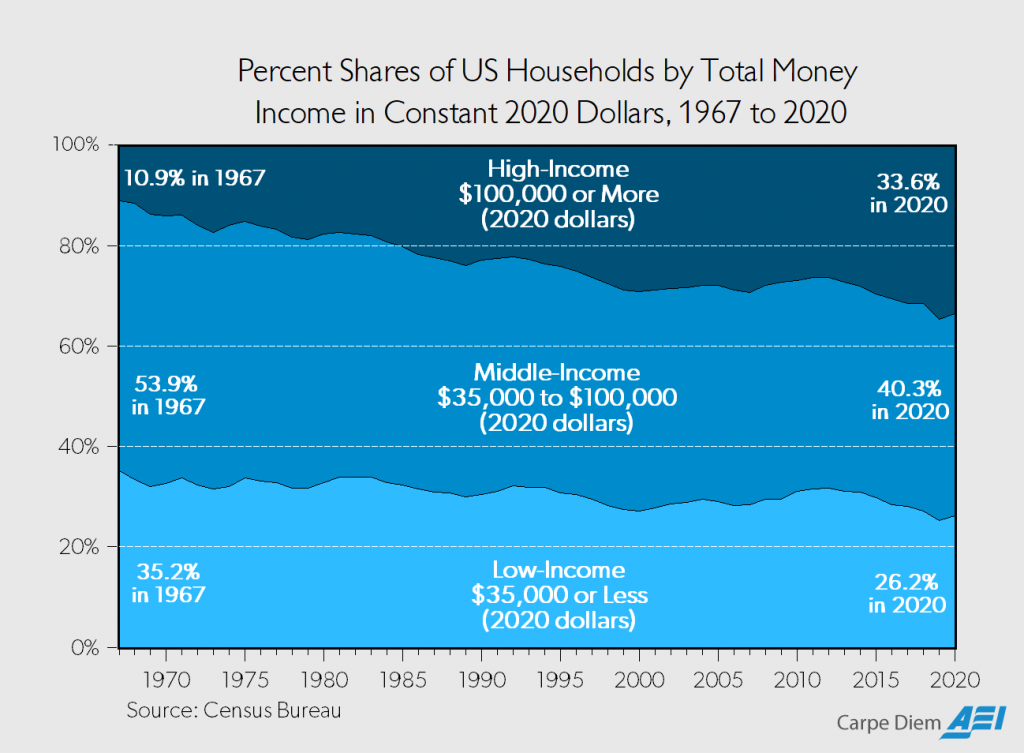 Have a great Wednesday