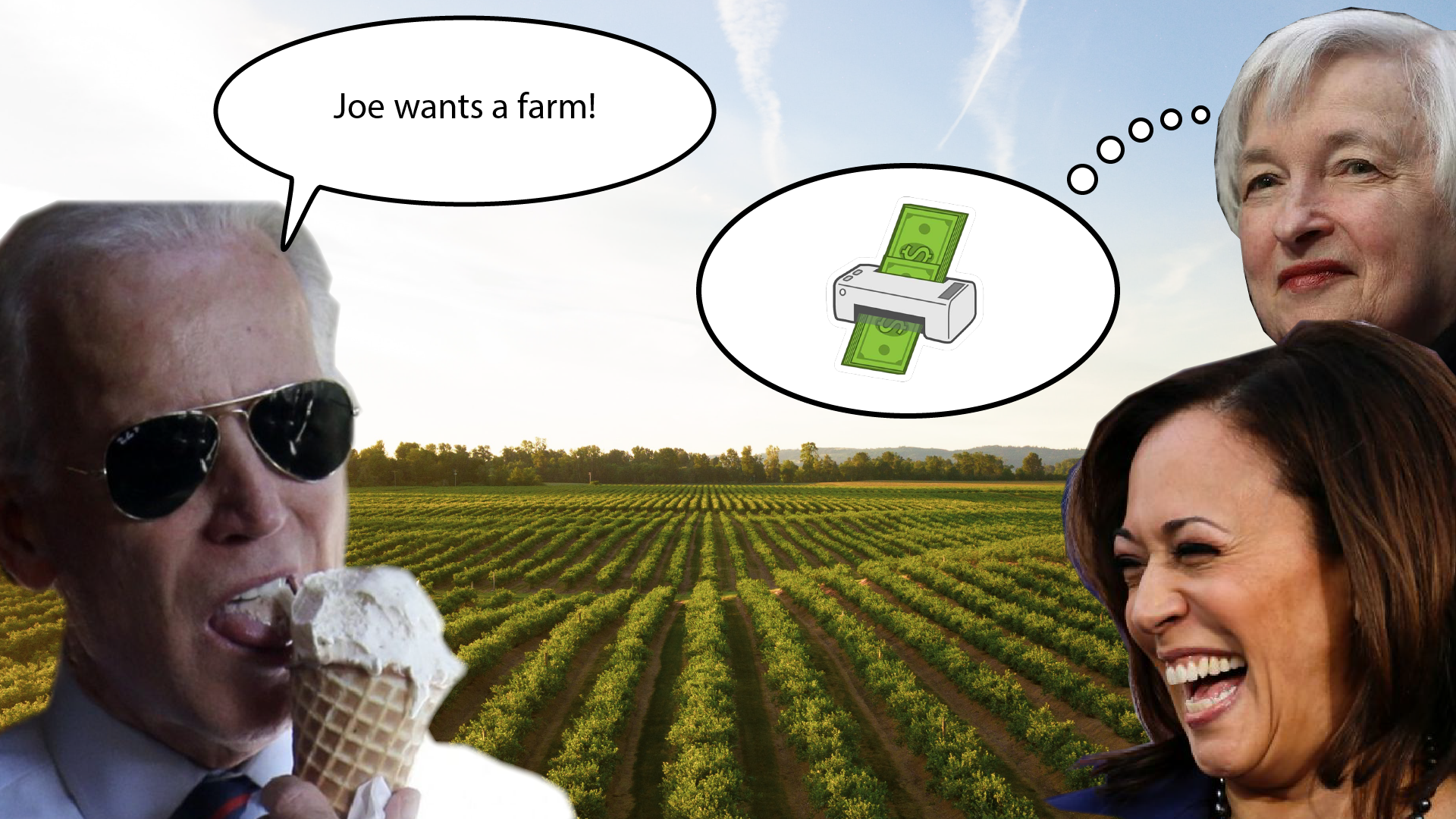 What We Say When We Say Environment
5/3–5/7: On the environment, Oracle, Mayor Cooper, Cinco de Mayo, Pilgrimage, and more.
Concern for the environment is one of the sacred cows of modern discourse. To question measures taken to save the planet is nigh on high heresy in the court of public opinion.
All of us care for the environment in one way or another. We may be more opinionated about which aspects deserve protection, the ideal methods of preservation, or whether we should make efforts to preserve anything at all, but generally speaking, the Environment, with a capital-E, is something we all agree is a good thing. It's something that we should care about.
The social pressure to care about the environment informs much of the rhetoric surrounding it. Leaders know full well that invoking the ginned up specter of human extinction at the hands of his Faustian bargain with the Oil Gods will get a certain segment of the population foaming at the mouth. It's proven an effective cudgel for Western governments to use to affect change. The Green movement has effectively shifted consumer behavior as exhibited by new preferences for plant based diets and fuel efficient vehicles. Both of these decisions spring from a kind of votive, self-sacrificial instinct whereby a decision formerly based on value and pleasure is now muddied with moral and ethical concerns. First world problems indeed.
To jump ahead here, one of the more controversial aspects of Biden's Green New Deal is the so-called 30x30 Plan which outlines a goal to bring 30% of land and waterways under a federal protectorate by 2030 with the ultimate goal of 50% by 2050. According to the Center for American Progress (CAP), a strong majority of Americans support this effort. As Bloomberg so aptly lays out, the amount of land the US government will need to achieve carbon neutrality is insanely high. We're talking about the fate of mankind here. Who would disagree?
For many of us, the environment is an abstract concept. A hoary reference to the world outside our cities that we drive through or fly over. It's obvious, though, that we need to preserve this so we can afford to spend more time in nature untrammeled. Many of us like hunting and fishing. Leisure activities that involve communion with the environment. Roughly 20% of the population live in rural areas and an even smaller portion of that 20% on actual farms: the population with the strongest claim to working knowledge of the environment.
Biden's 30x30 Plan is not a land grab, Agriculture Secretary Tom Vilsack insists, but surely will flip the incentives in favor of offering up private land to the government. Government, through much trial and error, has learned the soft touch is best. In previous eras, Vilsack might show no reservation in declaring the government's desire to lock up a bunch of land for vague reasons, but today, burdened by the illusion of public appeal, he can offer up benign platitudes and insist that no land grab will occur as it becomes more and more prohibitively expensive to effectively run a farm, much less keep that farm in the family for more than a generation. This is all by design. The quote famously attributed to Henry Kissinger comes to mind: "Control the food, and you control the people."
Living in suburban and urban environments, talk of land grabs feels far out. The Environment is a weekend activity. You pay your penance by selecting more dutifully what you buy from the grocery store, and you forget about it. At best, you may have a yard or a mountain house, but these are diversions from your real life that mostly takes place on your computer, in your home, and at work. With this attitude, we've out sourced environmental concern to the people least capable of looking after it.
Working the land, understanding the land, and developing a relationship with the land were once core components of American identity. Those of us with early American forbears are likely the progeny of some wing of the family that effectively left the farm for the comfort and modern accoutrements of metropolitan life. All of us, at one time or another, had ties to the land that have been severed by the comforts of modern life.
It would be easy to hand wring here and declare that the government just wants to control us by injecting chemicals to make us obedient in the food supply (a theory with more or less mileage depending on your disposition), but the fact is that American citizens decided in the last one hundred years that modern life was more valuable than kinship with the soil. The tradeoff being one of radical self-sufficiency for one of comfort and safety. A more reliable, comfortable life at the expense of a more free life.
We've seen clearly what the government thinks is best in regards to these things: less beef, more taxes, less land, etc. and the only thing we can do is shrug and say, "I suppose that's what'll it'll be." The vision of austerity and negation bequeathed by government does not have to be the reality though. Reassessing the spirit of self-sufficiency and developing working knowledge in due order will ensure that citizens are not subject to the whims of government policy on basic things like what food they have access to. After all, we were never asked.
News
🤿 Starting 5/14, COVID capacity restrictions will lift, but indoor mask mandate will remain (WKRN)
  + Is wearing a mask after getting vaccinated the MAGA hat of the left?
📣 News from Cooper's State of Metro speech
  + Cooper to invest in teachers, transportation, affordable housing (Lookout, Post, Tennessean, Star)
🏢 Updates on the Oracle development deal
  + Metro Industrial Board approves Oracle incentives deal (Biz Journal)
  + Here's what Oracle Corp. executives told the Metro Industrial Development Board about their tech campus plans (Biz Journal)
  + These firms are working with Oracle Corp. on its proposed East Bank tech campus (Biz Journal)
  + Resolution filed related to east side, River North connection (Post)
  + RMR Group plows ahead on East Bank design plans (Biz Journal)
  + Two of Nashville's most successful entrepreneurs detail their time working at Oracle (Biz Journal)
🤬 A growing chorus of dissent against the Oracle deal
  + State could lose millions in business and tourism over discriminatory legislation (Lookout)
  + Stand Up Nashville poses 20 questions about the Oracle deal (Tennessean)
  + Community activists push back on Oracle deal (Lookout)
  + Unions cry foul on economic development deal: 'Demand accountability from Oracle' (Tennessean)
✍️ News from the legislature
  + Legislative control over governor's emergency powers in limbo (Lookout)
  + General Assembly Passes Tennessee Election Integrity Act Requiring Ballot Watermarking (Star)
  + Tennessee Senate Reschedules Bill Requiring Police Oversight Boards to Undergo Citizen Police Academy, Will Vote Monday (Star)
  + Tennessee House Passes Bill Requiring Educational Boards to Approve Contraception Information (Star)
💸 Legislature approves $42.6B budget (Post, Tennessean)
  + House, Senate put $2M in $42.6B budget for super-chancery court (Lookout)
👨‍⚖️ Federal Judge Reinstates 48-Hour Waiting Period for Tennessee Abortions (Star)
🛠 'Right to work' constitutional amendment heading to ballot (Post, Star)
💰 A $710 million spending puzzle confronts Nashville leaders (Lookout)
🎳 New PAC Seeks to Defeat Tennessee Gov. Bill Lee in 2022 (Star)
🌲 Main remaining cannabis legislation fails in House committee (Post)
🏢 WeHo project involving mansion faces uncertainty (Post)
👨‍👩‍👧‍👦 Census data: Tennessee's population jumped 9 percent from 2010 (WSMV)
🎒 Report tabs Nashville No. 4 destination for 'digital nomads' (Biz Journal)
🎓 Vanderbilt, Belmont named to US News and World Report list of best law schools (Biz Journal)
🎙 Matt Rogers, former Washington football player, named Titans next PA announcer (WSMV)
Events
🎑 Maren Morris, The Black Keys, Dave Matthews Band Top September Pilgrimage Lineup, Link
Monday, 5/3
💀 Grateful Monday @ Acme, Link, 7p
Tuesday, 5/4
🚜 East Nashville Farmers' Market, Link, 330p
🚜 12 South Farmers Market @ Sevier Park, Link, 4p
  + Friend of the Pamphleteer, Fairfax Farms, debuts, Link
Wednesday, 5/5
🎉 NASHVILLE GURU'S CINCO DE MAYO GUIDE, Link 🎉
🪕 Don Flemons (music historian and banjo virtuoso) @ City Winery, Link, 7p
Thursday, 5/6
🌾 Justin Wells (sad, spooky country) @ The Basement East, Link, 8p
Friday, 5/7
🚜 Hip Donelson Farmers Market, Link, 4p
🎸 Nirvana Unplugged Tribute @ The Basement East, Link, 7p
Words of Wisdom
Work and thou canst escape the reward; whether the work be fine or coarse, planting corn or writing epics, so only it be honest work, done to thine own approbation, it shall earn a reward to the senses as well as to the thought.
 
Ralph Waldo Emerson's lecture 'New England Reformers' (1844)