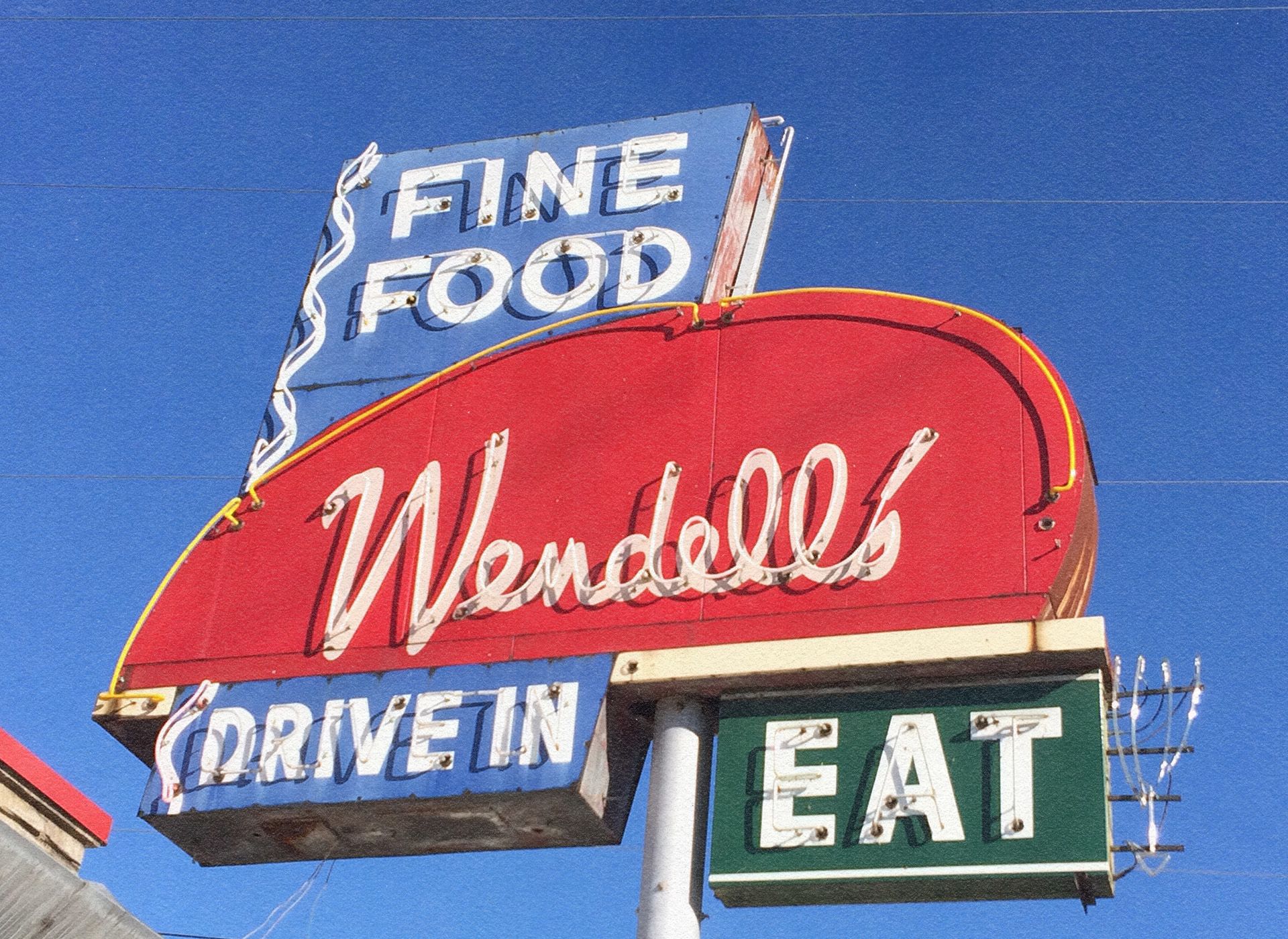 A Brief History of Tennessee Restaurants
Families, Traditions, and Change
Two of the oldest restaurants in Nashville, Wendell Smith's and Swett's, have been in business since the 1950s, and the similarities don't end there — both have stayed under family ownership since their foundation, and both serve a Nashville original: the meat and three. The meat and three was originally served in Nashville in the early 1900s at the Hap Townes restaurant, referred to then as a "plate lunch." The elements of a meat and three are built around hearty, farmed food: fried chicken, collard greens, green beans, potatoes, cornbread - all of these are what we grow and what will fuel us for a workday. Both Wendell Smith's and Swett's have trusted family recipes for each part of their meat-and-three which have rewarded their families for decades. The history of these businesses is a tale of hard work, close-knit families, tradition, and adaptation.
SWETT'S
David Swett is the son of Susie and Walter, founders of the restaurant (now at 2725 Clifton Avenue). He has been part of Swett's since his childhood, starting with simple tasks like cleaning and advancing into his ownership position he helms today. Although he has had his own hurdles as a restaurant owner, his parents—a black couple who started their restaurant in 1954—overcame much to bring their family the restaurant they still hold. Unable to get financing, loans, or investors, the family both metaphorically (and eventually literally) built Swett's from the ground up.
Walter and Susie started with a small grocery store in the early 1940s. At Susie's insistence and after a lot of careful planning, they bought the first building for the restaurant in 1954. "She was the visionary," marvels Swett. "Buying that property was one of the best things my family's ever done." At the start, Swett's was a beer tavern, serving only hamburgers and weiner sandwiches. Trouble started early: the owner of Hudson's Beer Tavern across the street didn't take kindly to the Swett family's skin color, and called the police to arrest Walter every single Friday. Walter would go along to jail and get back to work the next day.
A few years later, Susie made the call to expand the Swett's menu. Swett's began serving what's now known as the "meat and three": turnip greens, candied yams, macaroni and cheese, fried chicken, and meatloaf. Soon, their food was outselling their beer and Swett's became a full-fledged restaurant. As integration began through the 1960s, Swett notes that a lot of black-owned businesses didn't survive. Black people were making the decision to patronize white establishments they couldn't before. Swett's, however, continued along just the same. Integration had been their way from the start. "We had all the people coming into Swett's, so that saved us," explains Swett.
Walter and Susie had ten children and never once took a vacation from running their businesses, so in 1969 those children encouraged them to take a church trip for two weeks. This is when David began managing the restaurant. When his parents returned, he had been enjoying it so much that he decided to stay. They continued together until Walter's retirement when David took over his afternoon to night position. Eventually, David's brother Morris came along to help as well.
In 1984, David and Morris started to apply for financing to buy a new building, finally getting it three years later. Only 28 days after that, they hit their first major speedbump: a light fixture in the barbecue room short circuited burning the place to the ground. The brothers filed an insurance claim and six months later, a new restaurant was opened. The new Swett's would be identical to the first with one key difference: less wood, and more steel and concrete. They ran Swett's together happily until 1995, when Morris died of a heart attack.
David Swett, who has been running the business alone since then (52 years total), still loves it. He takes pride in his family's long-trusted recipes. "The restaurant industry for us is like Groundhog's Day," he smiles. Swett's has been serving the same food since 1956, with a few adjustments for the sake of changing times. They now offer options for vegetarians, cooking with butter, basil, and other spices instead of the traditional lard and bacon fat. When I asked Swett what else has changed for Swett's, he answered simply, "everything." He further explains that the neighborhood has gone from 100% low income black people to a mix of everybody, with a lot more money and different people coming into the restaurant. "There's new houses selling for 900 thousand dollars," he remarks. He takes all the change in stride, happy for new customers coming into the eatery, commenting that he enjoys talking to and meeting people. He loves his life, his work, and never forgets the parents he owes it all to: "I'm just the guy that came along and followed in their footsteps."
WENDELL SMITH'S
A friend of David Swett's for thirty years and the owner of another longtime family-run restaurant, Benji Cook took over after two other generations. "David's the king," he declares. "That's what we do, that's our people." The feeling is mutual, with Swett stating: "Benji is a good friend and a great human being."
Wendell Smith is the name of Benji Cook's grandfather, the original founder of the restaurant at 407 53rd Avenue North. Originally the owner of one of three Nashville liquor stores in the late 40s, Smith opened his restaurant in 1952 "so he'd have a place to go drink his coffee." His son, Jakie Cook, worked at his liquor store until Smith's death in 1967 when his mother Jesse moved him to the restaurant. For a long time, the restaurant served what Benji Cook refers to as "typical restaurant food," — steaks, spaghetti, and the like. In the 1970s, Jakie changed the menu to be meat and three based. "That's our meat and potatoes," Benji laughs. "Dad's really the one who kept it going all these years."
Benji has seen his own changes for the restaurant in his time as owner. While Wendell Smith's is busier than they have ever been, finding people to work and the supplies they need has become harder in recent years. Cook explains that he spends most of his time trying to find help and product: "We're probably better off than most, but it's still a struggle." He is generally optimistic about the future of Wendell Smith's. His son began working with him two years ago, setting up the restaurant for another generation within the family. Cook sings the praises of his son, excited that his kin is such a hard worker and has interest in working the restaurant. He loves his family's business and coming to work himself regardless of whatever struggles may happen now or in the future, stating, "My good customers and great employees are the reason I go to work everyday."
BEFORE THE 1950s
The whole of Tennessee has a rich history of restaurant culture going back to the 1800s. I spoke with an adjunct professor of history at Christian Brothers University, Mr. Douglas W. Cupples, Ph.D. about the history of public eateries around the state. "Corner bar grills couldn't serve beer without food," he explains. "They started serving barbeque and that's how Memphis became a barbeque capital."
In the early 19th century, an ex-slave known as Free Joe started a business on what is now Route 64. "Some of the old stage roads out of Memphis had taverns," states Dr. Cupples. "One was operated by Free Joe… they would prepare meals for stagecoach passengers." Free Joe served these meals in the classic table d'hôte style, a communal meal at a specific time. "About a mile away… the driver would have a ram's horn… they would blow the horn a number of times to let the [the tavern] know how many passengers they had." This is how Free Joe would know how much food to prepare. Free Joe's legacy of care and legend lives on today. "There's a church called Gray's Creek established by his ancestors," tells Cupples. The building itself was built by Free Joe in 1843. His original brick house was relocated to the Germantown park area and is the oldest original structure still standing in West Tennessee.
Another old Tennessee standard is Maxwell House. In 1859, Colonel John Overton Jr. constructed The Maxwell House Hotel in Nashville for his wife, Harriet Maxwell Overton, using slave labor. But due to the Civil War, construction was put on hold, and it was not completed until ten years later in 1869. The building was massive by the day's standards and featured heat, lighting, billiard rooms, bars, and baths. Rooms cost $4 a day and included meals. The hotel became extremely popular and known for a strange Christmas dinner that included a calf's head and opossum. By the end of the 19th century, celebrities and politicians were pouring in. Allegedly, Theodore Roosevelt deemed the coffee "good to the last drop," and this became the slogan for the Maxwell House coffee brand.
Douglas Cupples informed me of a number of restaurants in Tennessee that were opening around the same time. There was the Gayoso House, which was known for receiving daily deliveries of lobster and fish. This was quite a feat in the early days of refrigeration. Another was Justine's, which was a top-rated restaurant for 37 years in the old Coward mansion at 919 Coward Place in Memphis. The building has since fallen into disrepair. Cupples also made a point to declare the importance of Burkle's Bakery located in Memphis' Overton Square and named for John Overton of Maxwell House fame. Burkle's made a point to serve simple, quality food, never giving in to pressure to serve artful cuisine or move to an affluent area.
Unfortunately, many of these historical locations haven't done so well in the modern era. "Gayoso House was shut down [to make way] for new condominiums," explains Cupples. In regards to Burkle's, "Commercial development forced them out." While Justine's, built in 1852, was bought by the Orgel Family LP in 2016 to "try and save it," it had been suffering from neglect and vandalism for decades. Today, the most tangible memory of the old restaurant is a cookbook written by Justine's daughter, Janet Smith.
WHAT WE KEEP
Knowledge of our history always brings to mind the issue of preservation. How many times can something be rebuilt or repurposed while keeping its original character? What is okay to tear down, and to make way for what? Today, many historical buildings are removed for the sake of the commercialization Cupples mentions. Some burn down and are rebuilt elsewhere, and some are simply left behind. While restaurants like Swett's and Wendell Smith's have survived for 70 years within their families, many haven't been as fortunate. What all of these businesses offer us is stories, which must continue to be passed on by Tennesseans as time pushes forward. Together, these stories help inform our identity as a state. The work that went into creating them evokes the greater American ideals of autonomy, hard work, creativity, and in some cases — sheer stubborn force of will.