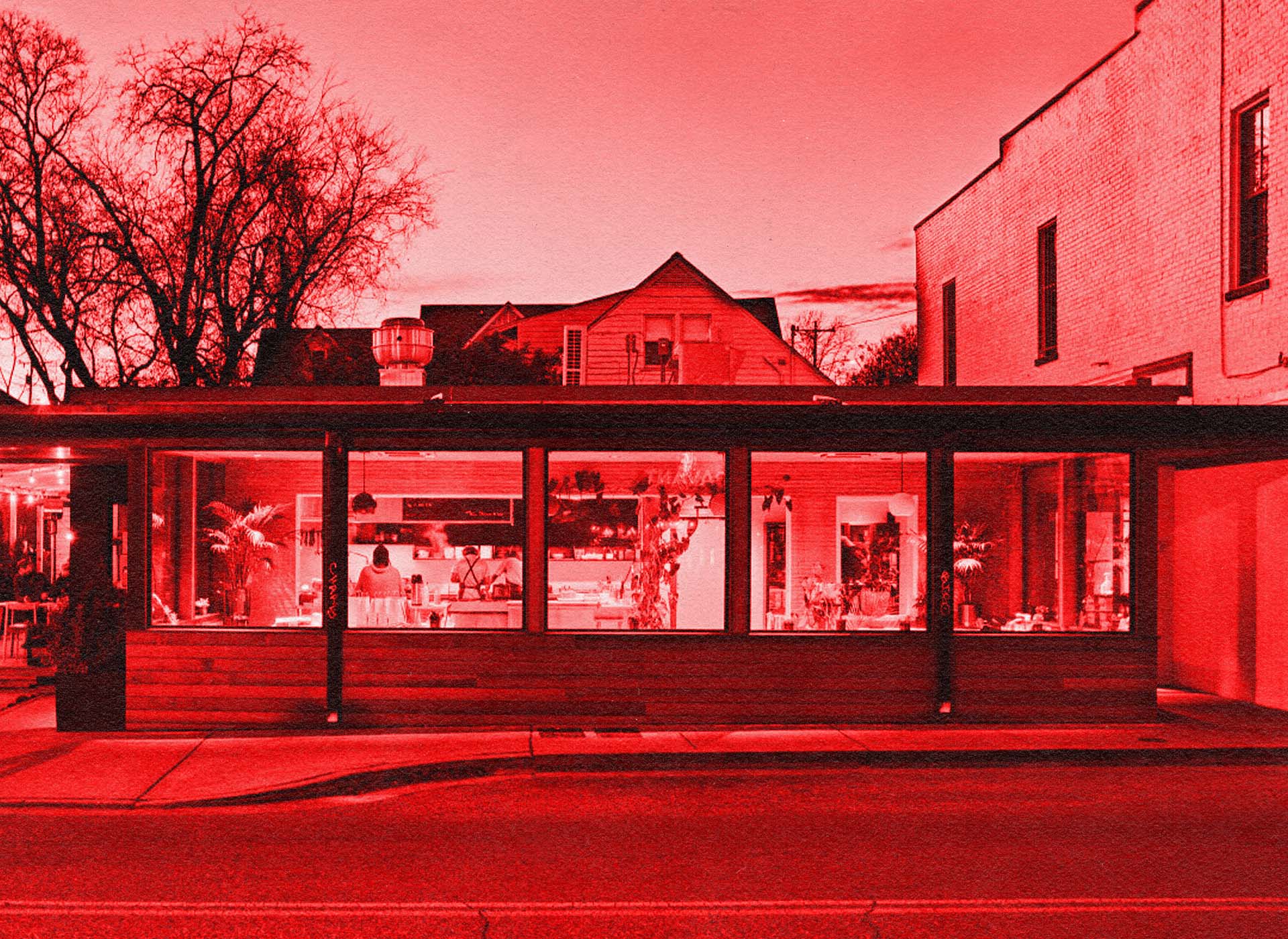 A Locust Swarm On 12South
H.D. Miller lets his gluttony guide him
Who names a high-end restaurant after a Biblical plague? In 12South? You can tell that chef Trevor Moran isn't from around these parts, because as soon as you mention the word "locust" to a real Southerner they start thinking about painting their door jambs red, not about eating fourteen-dollar, desiccated tuna crackers. Such is the power of Sunday school. (By way of disclosure, I'm not a real Southerner, either, just a life-long member of the Churches of Christ, thus accounting for my encyclopedic knowledge of God's wrath.)
Speaking of God's wrath, may it rain down upon the real estate nabobs who are turning 12South into yet one more semi-urban, cookie-cutter Nowheresville. Apparently, in the 21st Century, everywhere is destined to look like everywhere else, as anything local, quirky, or notable is whirled into a pink slurry and extruded into the blandest 5-over-1, mixed-use casings. If the world were just, an Old Testament God would afflict everyone at Cushman and Wakefield with disfiguring boils. Instead, we get Locust the Restaurant—in its own way, one of the lesser plagues of modernity.
Oh, don't mistake me. The food at Locust is both inventive and tasty, the surroundings are moderately inoffensive, and the service is sufficiently obsequious. The problem is that Locust has nothing that ties it to Nashville. In fact, there's nothing that ties it to anywhere. It floats in a clear broth of smug self-regard, the amniotic fluid of the international over-class.
You could take Locust, with its Danish-modern design, Irish chef, and sorta-Japanese-inspired menu, and plunk it down in any gentrifying neighborhood in the world, from Buenos Aires to Berlin. It's as much a franchise outlet of the 21st century's homogenizing trends as Raising Cane's or Shake Shack. It's a byproduct of too much money and too little authenticity, more a phenomenon of social media than physical reality.
"But, it's the New Nashville," shout the people who need to be quiet.
"Hush your mouth, dummy. Have some respect for the recently deceased."
Having said all that, Locust does turn out some pretty good food. I know this because we ate everything on the menu. This is apparently the thing you do at Locust if you're a party of more than one, the menu being only six items long. The occasion was my youngest daughter's 17th birthday, and the reservation only had to be made two months in advance. That's because, last year, the magazine Food & Wine named Locust their "Restaurant of the Year," a pronouncement best greeted with a shrug.
But back to the food. One thing I do appreciate about chef Trevor Moran is his take-it-or-lump-it attitude to his diners. He's decided to run this restaurant his way and cook what he wants, presumably within the parameters of owner Strategic Hospitality's marketing spreadsheets. Happily, that means that we get very good Asian dumplings (made of lamb when I visited), superb steak tartare, and probably the second-best Dover sole I'd ever eaten. (Behind a sole meunière cooked tableside in the old Flamingo hotel in Las Vegas, circa 1992.) I was, on the other hand, underwhelmed by the "crispy tuna", a piece of dried tuna loin on a cracker, and the shrimp toast.
Perhaps it was because we ate on a Sunday night, but it seemed like some aspects were being phoned in. For example, the steak tartare wasn't accompanied by the freeze-dried capers that various reviews had waxed eloquent about. We were given, instead, bits of generic puffed rice that lacked any zip. Likewise, previous manifestations of the Dover sole were served with a seafood butter sauce that included lobster. Our $70 Dover sole came with… a piece of flatbread. Yes, that flatbread was prepared by Jeremy the Hunky Sous-chef, in a tiny Ooni pizza oven close to our table, a fact that thrilled my teenaged daughter. But, no, even if that flatbread were made by an ancient Syrian grandmother from hand-ground heirloom wheat, it wouldn't have been a good or appropriate side for that wondrously delicate fish.
In general, the price-to-satisfaction ratio was not in Locust's favor. $360 for three people is not the worst, nor was it a deal, since we left hungry. Happily, I am not paying for my meal. That duty falls to V. Davis Hunt, the XIIIth, the eccentric boy billionaire publisher of the Nashville Pamphleteer, a man who has decided to sacrifice his family wealth on the Altar of Folly (A.K.A. "local journalism").
A final note, there is one thing that definitely should not be missed at Locust, the kakigori, the Japanese shaved ice. It was everything that the meal was not, under-touted and overwhelmingly good. What arrived at our table was a pillowy mass of shaved ice flavored with passionfruit, salted caramel, honeycomb, and topped with a sweetened egg yolk. It was spectacularly good. If everything else at Locust had lived up to that standard, this would have been counted as one of the best meals of my life. Instead, it was one of the best desserts of my life, and that ain't nothing.