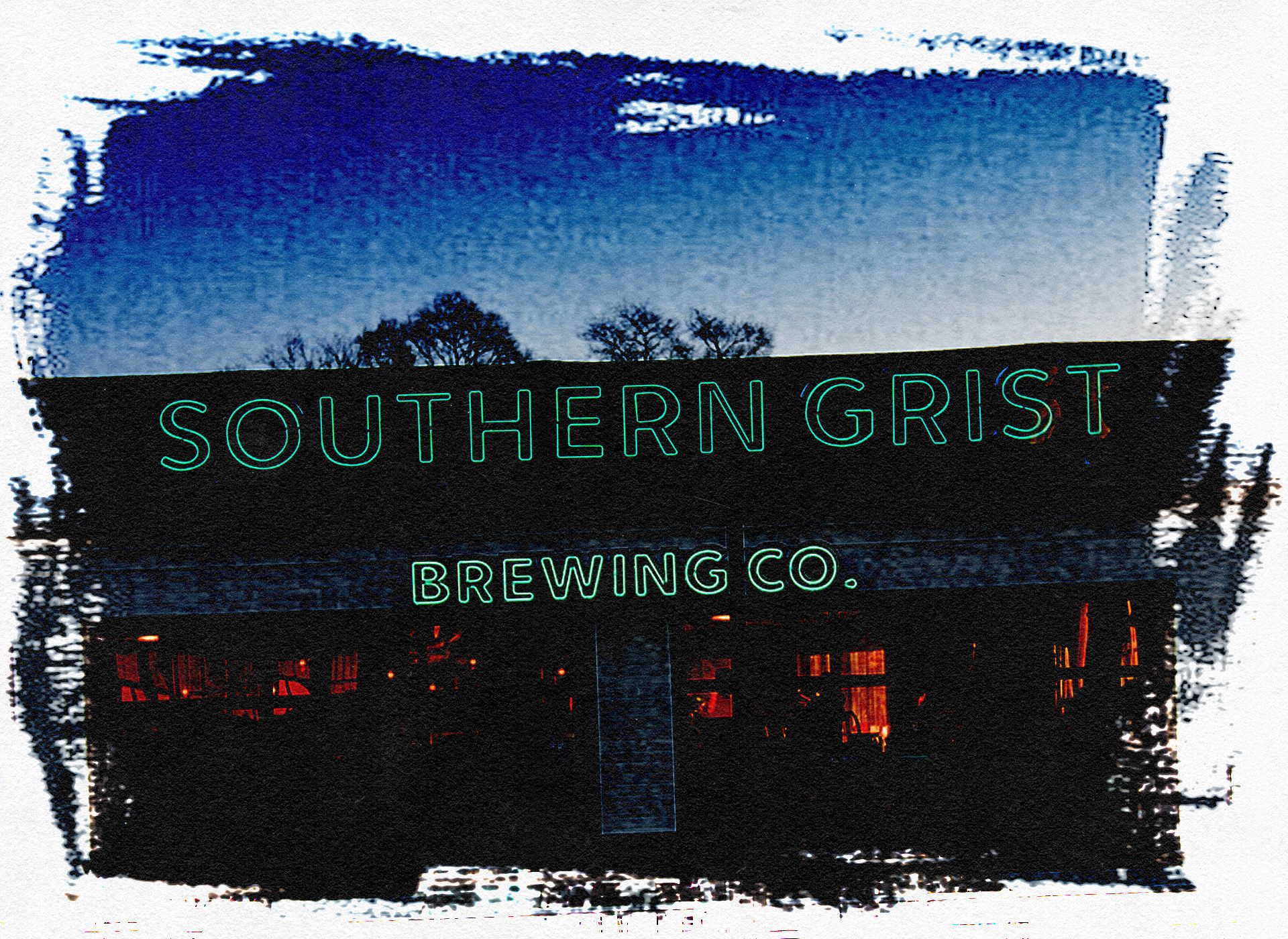 Lauter at Southern Grist
H.D. Miller lets his gluttony guide him
East Nashville has been the most annoying neighborhood in the city for at least a decade, although, over the last couple of years, the Nations has risen rapidly in the standings. What was once a perfectly respectable working class slum of tumbledown shacks and industrial waste dumps has been converted into something far more sinister: a semi-trendy neighborhood for hipsters with kids.
Still, my gluttony commands that I occasionally enter both the Nations and East Nashville. The latter is where you'll find Bolton's Hot Chicken and Fish, home of America's best fish sandwich, while the former holds Nicky's Coal Fired, a place that used to have a Frenet Branca and Coke slushy machine, something I didn't know I needed until I found it. Sadly, the slushy machine has been filled with something less bracing than Frenet, although I still think Nicky's anchovy and caper pizza is worth the trouble.
Another reason to go to the Nations is that Nicky's is next door to my favorite Nashville brewery, Southern Grist, a highly inventive craft brewer that produces beers of which I'm inordinately fond. Some of their beers, more than a few, are goofy, gimmicky or both. For example, their Strawberry Biscuit Ale is the product of a recent collaboration with fast food also-ran Hardee's to produce a breakfast beer, the drinking of which was previously confined to Bavaria and the seedier parts of the upper midwest. Gimmicks aside, when Southern Grist does it right, as they frequently do with their sour fruit beers, they're the best thing in town. My favorite beer from this past summer was a watermelon Gose called Sugar Baby, a crisply refreshing beer that was light, fizzy, fruity and slightly salty. Sour fruit beers have become my refuge from all of those skunky, hopped-up, hopped-out IPAs, and Southern Grist does them very well.
Unfortunately, the pleasant atmosphere on the patio at Southern Grist's taproom in the Nations was ruined earlier this year by the opening of Carey Bringle's Smoking Oasis directly across the street. While I might approve of a West Texas-style BBQ, I emphatically do not approve of the world's largest Jumbotron, with its volume turned up to liquify, aimed menacingly at Southern Grist. Not every restaurant needs to be a sports bar, and not every sports bar needs an outdoor television the size of Kansas with its volume set to that of the Second Coming.
This is why I betook myself and my beloved over to East Nashville (still the most annoying neighborhood) to try out Southern Grist's newish taproom on Douglas Ave. I was especially interested in eating at Lauter, their recently opened "restaurant concept", whatever that phrase means in "hospitality" speak. Lauter had been highly recommended by someone I trust, and I like Southern Grist, so that was enough to send me thither.
I have to admit that my expectations were low. The food served at most craft breweries is loutish: doughy pretzels and limp pizza predominate. Anything that's not Sysco frozen fries smothered in canned cheese sauce is touted as gourmet. The more honest brewers limit themselves to selling bags of chips, or maybe inviting food trucks to squat near their patios, such as the always awesome Black Abbey does. Or, if you're lucky, like Fait la Force, a very good new brewery in Chestnut Hill—a neighborhood rising rapidly in annoyance value—you'll share a building with Il Forno, a first-rate Neapolitan pizzeria, and you will graciously send your lackeys down the hall to bring your patrons a pie or three.
Unfortunately, the Southern Grist taproom in the Nations offers the typical indifferent pizza of craft breweries everywhere, and nothing else I'd venture to try. So, I was ready to be disappointed by Lauter at the Southern Grist in East Nashville.  It turns out that I didn't have to be. Lauter is actually good, shockingly good by the standards of craft beer taprooms.
The Lauter menu is short and to the point, although it walks right up to the line where an intriguing menu crosses into that "random jumble of strange ingredients" thing that restaurants do to be pretentiously simple, and which dull food writers can turn into a comic bit. Take a look at this appetizer: "broiled shishito peppers, cold elderflower vinegar, smoked jimmy nardello pepper, pink peppercorn." One more ingredient, say, spirulina or kudzu flakes, and it would be ridiculous, and I'd be riffing on it in this piece. But, it's not. It's good, and I'm not going to make fun of it.
The best things I ate at Lauter were a garlic sourdough focaccia with a candy roaster squash purée and whipped feta, and a bowl of gumbo with shrimp, cod, chicken and andouille sausage. The bread had a toothsome-crunchy crust and the squash was sweet and not too pumpkiny, while the gumbo was an elevated version of the dish, with quality ingredients, lots of umami and unexpected flavor. The portions were generous. Speaking of generous portions, sadly, the dessert—chocolate ice cream, peanut butter semi-freddo with pretzels, puffed rice and peanut butter caramel, served in a cardboard pint container —was a miss for me. Between semi-freddo and sauce, there was too much peanut butter, and the puffed rice tasted like packing peanuts, but there was an entire pint of it.
Ultimately, the whole menu at Lauter could be characterized as elevated versions of pub standards. There's a cheese burger (dry aged with fontal cheese and smoked Worcestershire), chicken wings (with bonita flakes and white BBQ sauce), and fried chicken (marinated in koji with hot honey and togarashi). For a couple of decades now, cack-handed chefs have been turning out elevated versions of standards that make you want to burn their restaurants down. So much pretension, so little talent, so much crap.  At Lauter, however,  I was honestly impressed by the creative abilities of executive chef Andrew Coins and chef de cuisine Kenji Nakagawa. The food was intelligent, well-thought-out and very good, and the setting was pleasantly modern and well-lit. So, props to Southern Grist for taking a chance on real food at a craft brewery and for making the trip to East Nashville a little more tolerable.