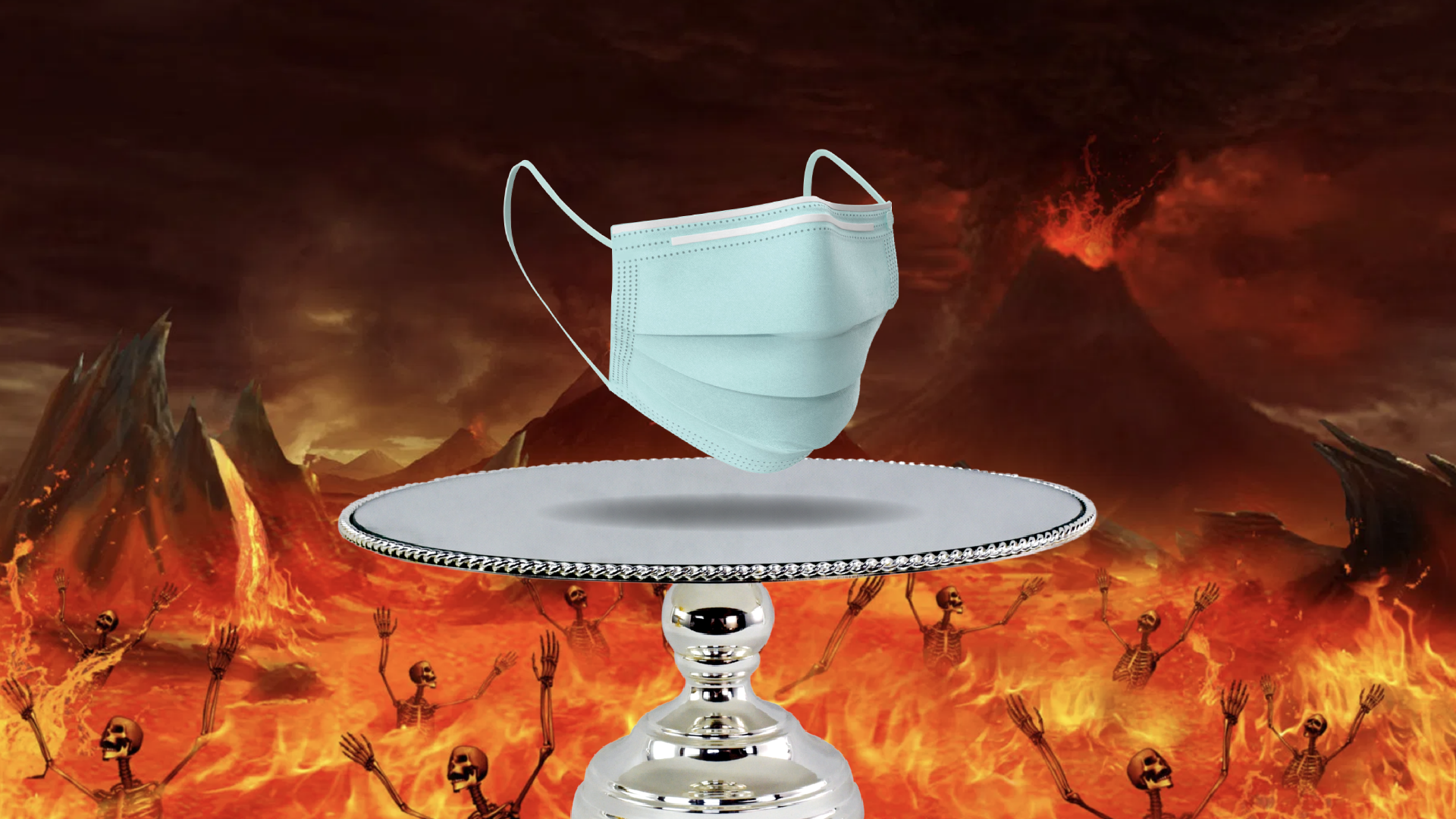 Mask Mania in the Chamber
Here's my mask on a silver platter...
There was much weeping and gnashing of teeth last night at the Metro Council meeting as councilmembers made the case for reinstating a city-wide indoor mask mandate. We'll be clear about our stance on mask mandates: they are hollow gestures meant to coddle and reassure those already prone to weaponizing fear to justify their little roost atop their dung-heap of responsibility and do very little to prevent infection—especially the blue surgical or cotton kind all councilmembers wore. There is endless literature that expresses this fact. Not only are mask mandates ineffective, but they are unenforceable legally. The MNPD is only able to issue civil citations for noncompliance.
While admitting the futility of instituting a mask mandate with no means of enforcement, Councilmember Ginny Welsch notably stated, "We need to make masks sexy again because we know the power of social pressure to change social behavior."
⬇️⬇️⬇️ SATIRE ⬇️⬇️⬇️
There was some confused action in the chamber and next, we heard something about a Chrissy Teigen ad campaign with masks. Fortunately, 90% of the councilmembers cried out in pain at the mention of her name. "But she's not sexy, Gillian!" one anonymous council member even wailed.
⬆️⬆️⬆️ SATIRE ⬆️⬆️⬆️
Welsch then made the case for passing off enforcement to businesses which, if the mandate is written into law, is where the responsibility will lie anyway.
Those in support of the bill participated in the ritual grief rhetoric you've come to know and love providing piercing insights like Joy Styles' point that, "Critics are worried that Nashvillians will go to other counties to eat in restaurants, but the greater concern is that people who die can't eat in restaurants."
The council finally passed the bill on second reading by a count of 21 to 12 after which the chamber erupted in petty, gossip girl-style applause. Jim Schulman promptly shut down the excitement, slamming his gavel with the authority of Vulcan's hammer—fire and brimstone raining around him—booming out into the hallowed chamber, "We don't do that in this chamber. We don't applaud following a vote."
The bill now moves to a third reading where it must receive 21 votes and the mayor's signature in order to be written into law. If your councilmember voted yes, reach out to them and advocate for ending this lunacy. If the bill went to vote today, it would pass.