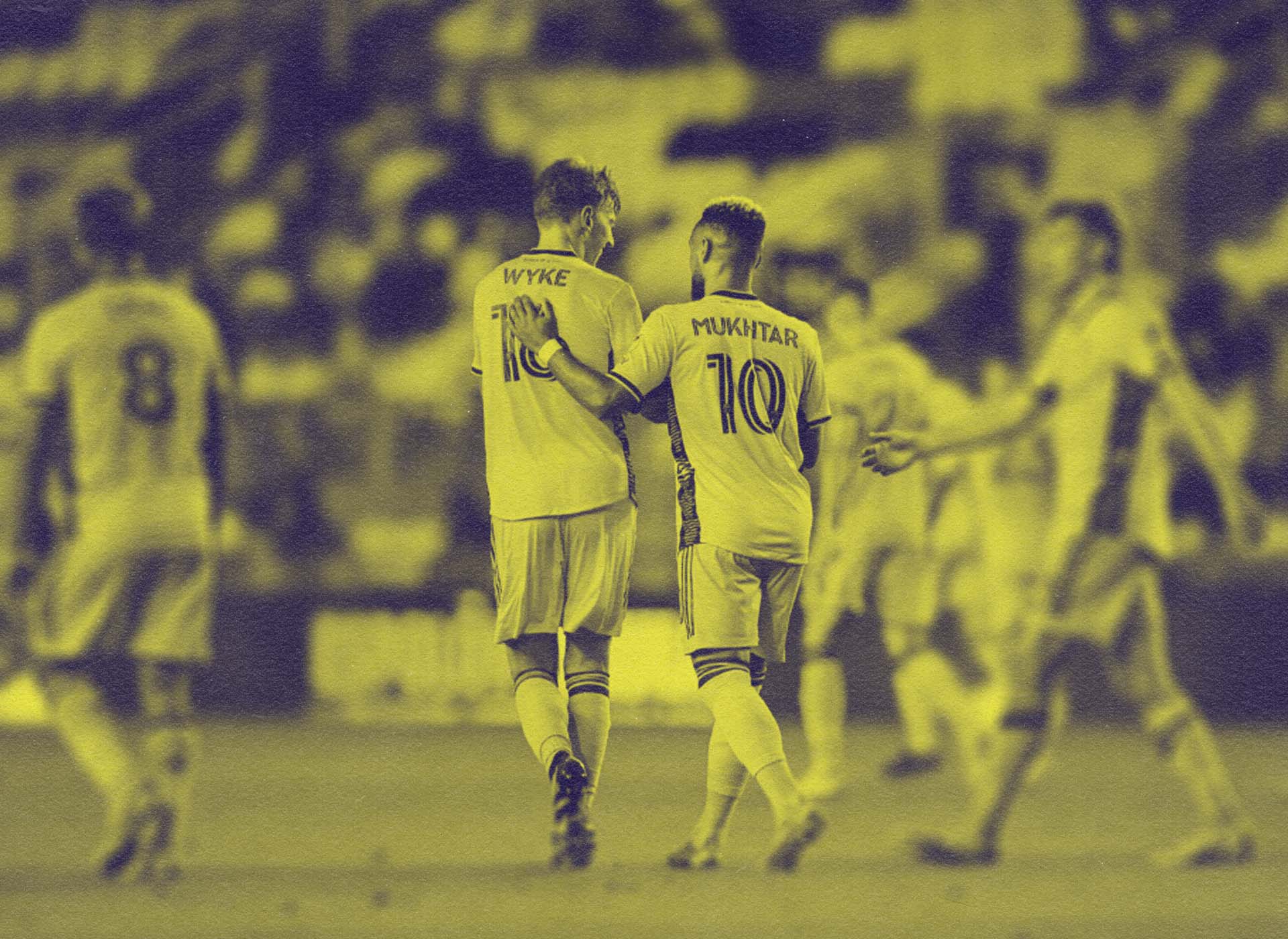 Nashville SC Falls in Leagues Cup Final Thriller
Messi and Inter Miami CF prevail in marathon shootout to claim first trophy
In front of 30,109 fans, Nashville SC looked to capture their first tournament title. Stars came out by the dozens to take in the highly anticipated Leagues Cup Final, which included minority owner Giannis Antetokounmpo, who lit up the crowd with his pregame antics; Reese Witherspoon, also part owner, was accompanied by Hollywood megastar, and Nashville resident, Nicole Kidman fresh off of filming her new movie—Holland, Michigan—in downtown Clarksville; Posh Spice, Victoria Beckham, was another feature among spectators, and, oh, I guess I should mention her husband who likes to "Bend it like himself", David Beckham part-owner of Miami CF.
Nashville SC's deep run to the championship match laid witness to both PK thrillers and blowout victories. The last test, however, was the biggest in franchise history. A date with Lionel Messi and Inter Miami CF at Geodis Park brought the crazies out, and I am not just talking about at game time. Last week, I kept a watchful eye on ticket prices online to observe how spectacularly absurd price gouging would be for the first Messi match in Nashville.
Within minutes of the matchup being set, seats skyrocketed to $400-$500. By day two, most ranged from $800-$1200 with some audacious fans looking to rake in upwards of $12,000. One knucklehead on TicketMaster was willing to see how desperate spectators would be to see a glimpse of Messi by offering a front row seat for $145,389 – TM then proceeded to remove this gracious offering from their site within an hour. Inconceivable!
NSC fans flooded the gates hours before kickoff and the party was on. A strong wave of dark blue and gold had a strange accent of pink, striped baby blue and white jerseys – Argentina – permeating Geodis Park. There were exactly zero true Inter Miami fans in attendance, contrasted with 10,000+ Lionel Messi fanatics from all over God's Green Earth. The true GOAT of this beautiful game was in Middle Tennessee and for one night was the epicenter of the world's most popular game.
Having scored nine goals in his first six matches, was there ever any doubt he would strike again Saturday evening? In the 23rd minute, Inter Miami created a turnover near midfield and Messi streaked down the right wing on the opposite side looking for his opportunity. The ball ricocheted off a defender and immediately to the feet of the world-renowned Argentinian almost as if it was scripted. A quick move around Nashville SC's Walker Zimmerman and Messi blasted an absolute firecracker to the upper left corner of the net. 1-0 Inter Miami.
The magic had arrived. Not an ounce of energy left the stadium because, sincerely, this was what 30,000+ fans came to see. Win or lose, it was Messi Mania.
In the second half, NSC found their equalizer off a corner that pinballed off Fafa Picault's foot, off a defender, off the goalie, and somehow found the back of the net. During the closing minutes, Messi rattled the post from outside the box and Inter Miami blew an open net opportunity during stoppage time. NSC missed multiple chances in the final 20 minutes but in the end penalty kicks decided it.
Lionel Messi opened the sequence by gently tapping in a kick to the lower right half of the goal. NSC would level, but Leal had his attempted saved in the second round and IMCF took the advantage. With defeat staring NSC in the face, Elliot Panicco mustered up a massive save which led to sudden death after Sam Surridge delivered on his PK try. Round after round, each squad delivered. Alas, each side's goalkeeper had to kick in the 11th and what would be the final round.
Callender converted for Inter Miami, but Panicco was denied, and our boys fell just shy of their first-ever trophy, 10-9 in PKs in a match that will not soon be forgotten. The Messi acquisition has already paid dividends for South Florida and an emotional loss for NSC can either motivate them or crush their spirits as MLS league play continues on August 26th against Atlanta United.