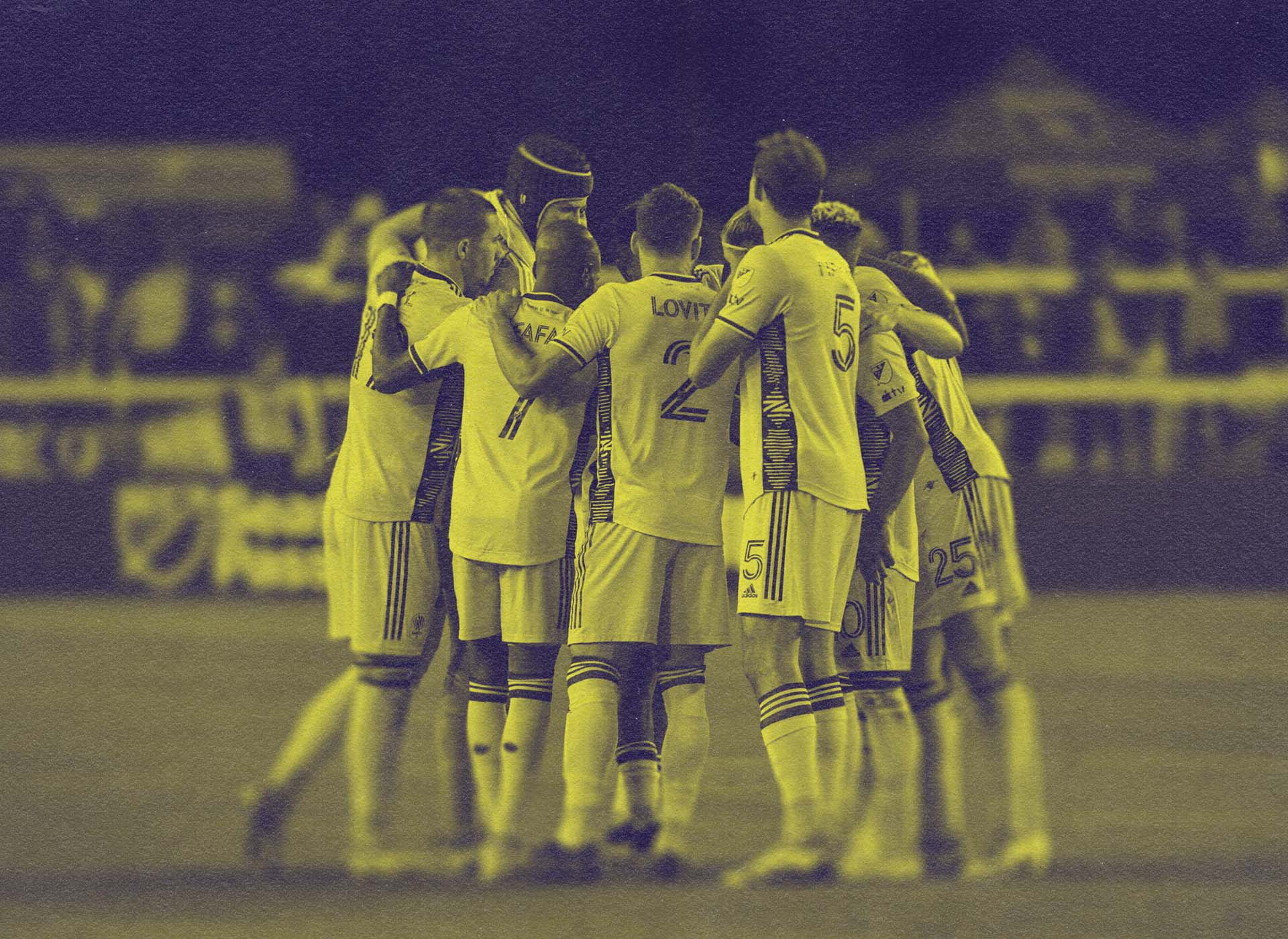 Nashville SC Limps Into Fourth Consecutive MLS Postseason
After hot start, NSC falls to 7th Seed in MLS Cup Eastern Conference playoffs
They always say, "You start 0-0 in the playoffs and anything can happen." Thankfully, this is true for Nashville SC, who was once in strong contention for the top seed in the East nearing the midway point of their 2023 campaign. That designation now belongs to bitter rival, FC Cincinnati, after running away with the best record in the MLS. Nashville will instead settle for a visit to second-seeded Orlando City SC following a beggarly finish that included just one win in their final six matches - yikes!
This marks the fourth time they have clinched a postseason berth in their four seasons in America's top soccer league. The consistency is unique amid a backdrop of uncertainty the Preds and Titans have posted the last couple of years, giving Nashville sports fans not only a sense of pride, but relief. That said, the blue and gold faithful want more — nay, need more! The Boys in Gold have yet to advance to a Conference or MLS Final, and angst is building.
As the squad peaked at second place in the Eastern Conference standings, led by budding superstar Hany Mukhtar, belief grew to an all time high in regards to what this young team could accomplish. However, inconsistencies on the offensive end reemerged from the beginning of the season. A measly four goals scored in their final half dozen contests, including three in their lone win, spoiled any hopes of clinching home field advantage for Round One.
Truly, Nashville SC's league play has been abysmal since the end of June, but this unit's deep run to the Leagues Cup Final proves they can turn the magic on with their backs against the wall. The defense is the foundation of NSC; that is no secret to any club team in all of North America. The ultimate X-factor will be the forwards and their ability to finish inside the box and attacking zone.
Nashville's Round One matchup with Orlando City SC will be the only round that consists of a Best-of-Three series that is new to the Audi MLS Cup Playoffs.
Match One: Monday, Oct. 30, 6:00 p.m. CT
Nashville SC @ Orlando City SC
Match Two: Tuesday, Nov. 7, 8:00 p.m. CT
Orlando City SC @ Nashville SC
Match Three (if necessary): Sunday, Nov. 12, 4:00 p.m. CT
Nashville SC @ Orlando City SC
"Let's Get Ready for the Gold!"