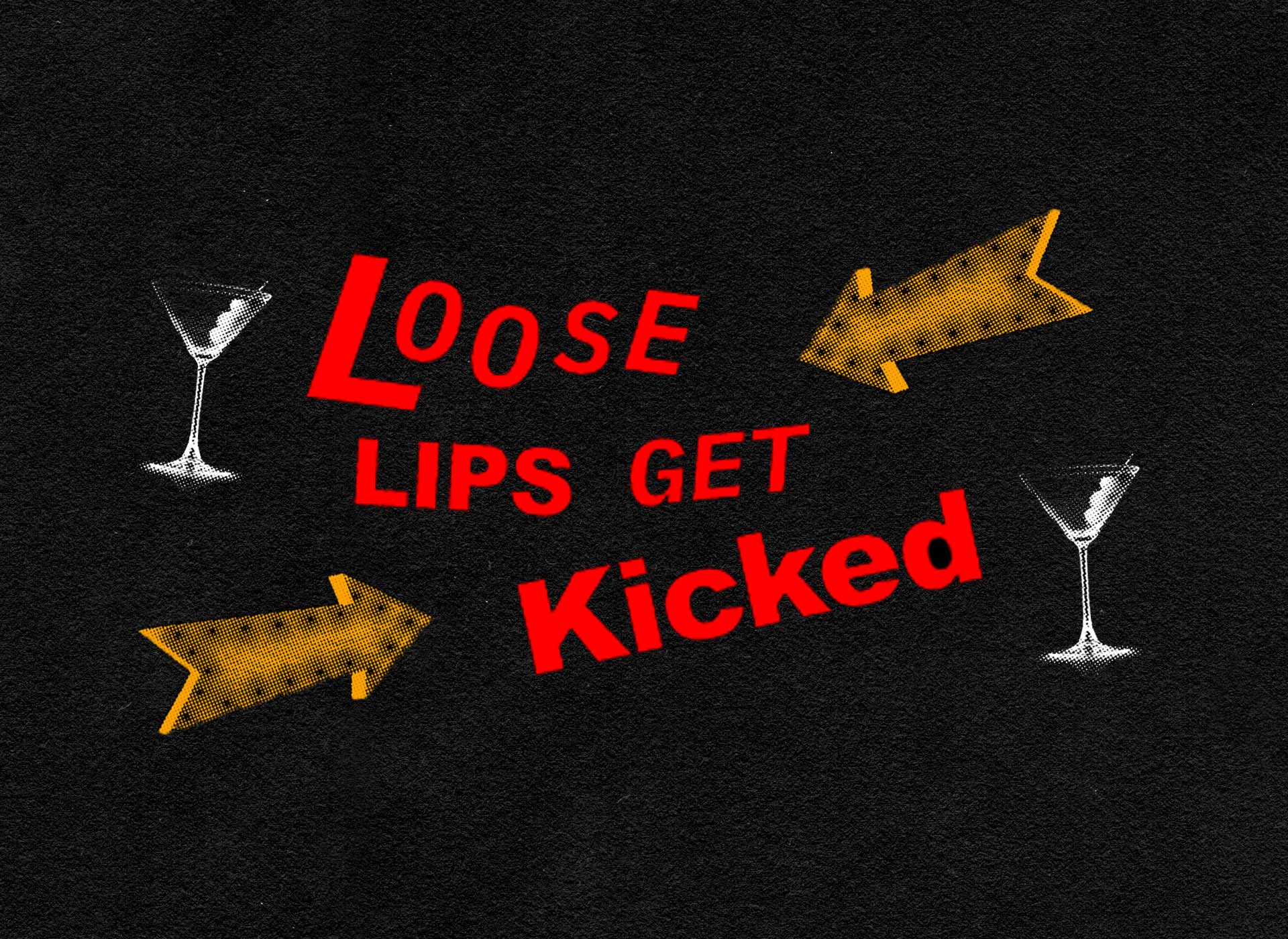 Nashville's Best Hidden Cocktail Gems, Pt. I
Just keep quiet about it...
It's an interesting concept, hidden bars. The obvious idea is that of the speakeasy — an establishment tucked away out of plain sight with minimal, if any signage or special lights to designate its existence. But although that's exactly what comes to mind when one thinks "speakeasy," that's not really the definition.
The term "speakeasy" literally came from "speaking easy" or "speaking softly" about a place in public so as to not draw too much attention, since the place was selling the hooch illegally, either due to Prohibition or, as early as the early 1800s, due to simply not having a liquor license.
But "speaking softly" about a place doesn't have to be due to something so serious as illicit activity. Many people choose not to broadcast their most coveted hangouts (especially in a tourist-heavy city like Nashville) so it won't be ruined by heavy traffic or obnoxious patrons. (Please don't slash my tires for writing about some of them.)
For this column on hidden cocktail gems, I decided that both physically hidden bars and bars known by word of mouth and/or the locals would qualify. This week, I'll discuss those that are hidden physically from plain sight. Next time, we'll talk about the latter.
Regardless of what kind of hidden the place is, they all have one thing in common: they're hidden for a reason. So, I hope you visit each of these fine businesses, enjoy a well-made beverage, tip well, and for God's sake be quiet about it so the bachelorettes don't get hip to any of them.
NEVER NEVER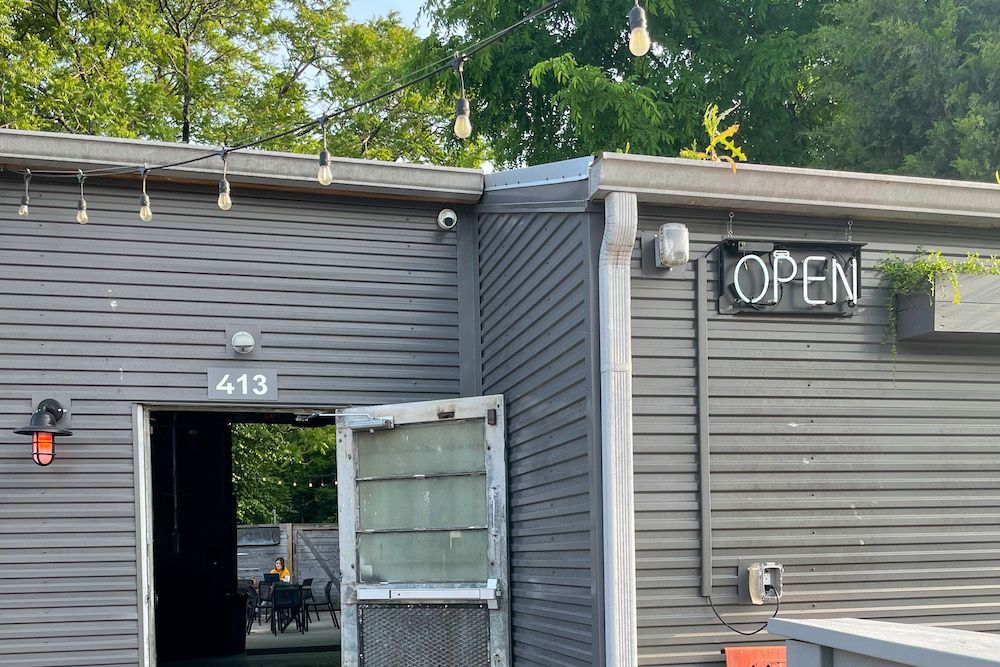 Address 413 Houston St, Nashville, TN 37203
More Info Website · Instagram · Facebook
Located in a remote corner of Wedgewood-Houston, Never Never ne'er has a sign, other than the white neon one that says "open" on an otherwise black building. The inside is quaint and pub-style, with an average sized bar, a few rectangular high tops, and a large leather booth in the corner. But the sneakiest (and best) part is in the back, where umbrellaed tables and chairs are scattered across green AstroTurf under tiny industrial lights. There's even a tiny bar attached to the side sharing a service opening to the bar indoors. This little retreat is completely hidden by the street, leaving those who've never been to Never Never completely unawares. It's honestly the perfect hangout in warm (let's be honest – hot) weather.
As far as drinks go, I had the gin/watermelon/tobacco situation, which tasted of a watermelon jolly rancher yet tingled your lips. Not something I'd order again, but I'd sure order a lovely G&T just to partake in the backyard vibes.
SIDEBAR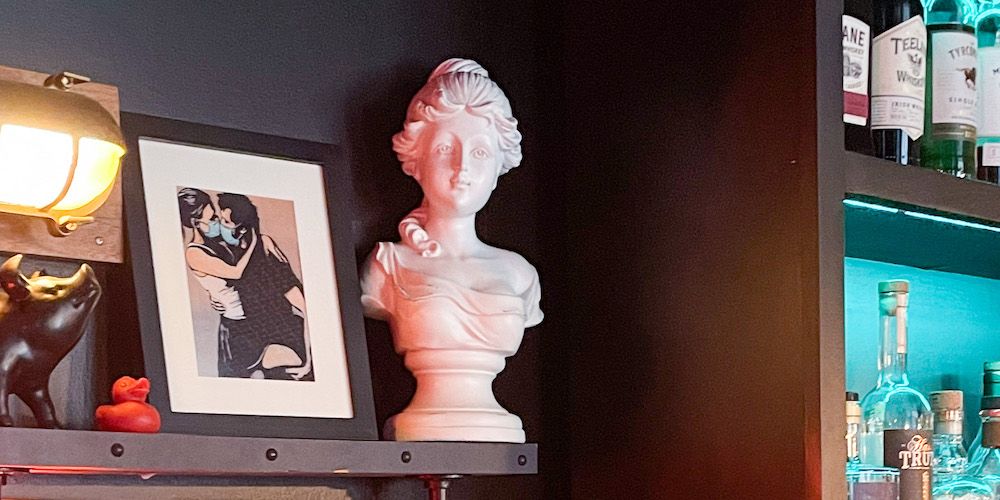 Address 401 2nd Ave S, Nashville, TN 37201
More Info Website · Instagram
Sidebar is quite literally a bar off to the side, perpendicular to the BODE hotel. Once you park, you have to go through the fenced area and to the left, then walk through the picnic tables and circular firepits with Adirondack chairs. The inside is shockingly adorable, with live acoustic music, cozy and well-appointed seating nooks, and leather bar stools around a (roughly) 14 seat bar. It feels a little like your cool friend in college's basement apartment. The bartenders could not have been more kind, and from witnessing their technique, it seemed every one of them knows how to mix a mean drink. I went with the passionfruit take on a pisco sour, which was nice, even if a little sweet. It sure was pretty, though.
In the future, I'd probably go with the gin-based sparkling wine cocktail called daylily or the rye, strawberry, bitters, and absinthe cocktail called tailwhip. But whatever you choose, make sure to engage the friendly barkeep in a chat.
BAR SOVEREIGN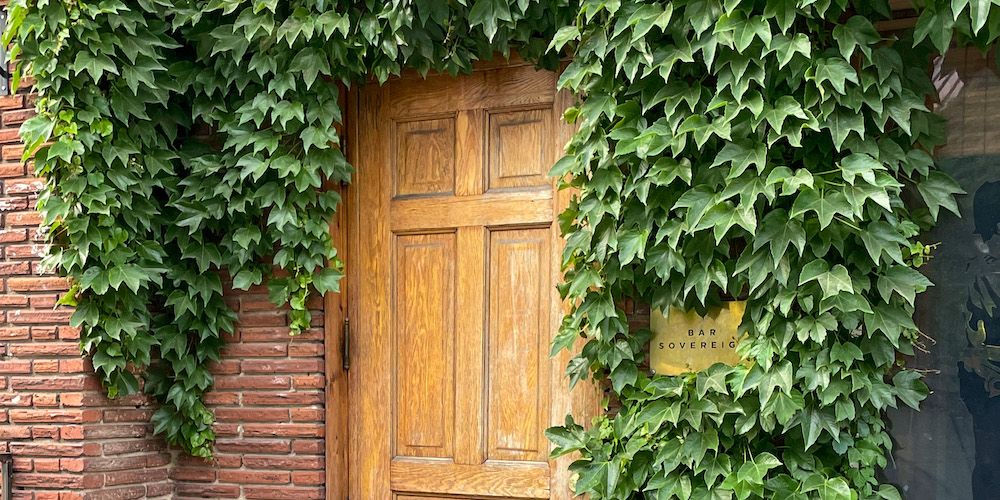 Address 14 Rep. John Lewis Way S, Nashville, TN 37203
More Info Website · Instagram · Facebook
Though Bar Sovereign is hardly a secret here in Nashville (it's quite beloved), you would walk straight past this place if you didn't know better. It's a greenery covered brick wall on a nothing street, marked with a small gold plaque next to a large wooden door. And that's it. Inside is a surprisingly vast space with quirky décor and questionably sturdy bar stools. I enjoy the weekly punch (it goes down way too easily) and their signature BS cocktail, which never leaves the menu. As an added bonus, their food pop-ups are always stellar as well.
GREEN HOUR COCKTAIL & ABSINTHE LOUNGE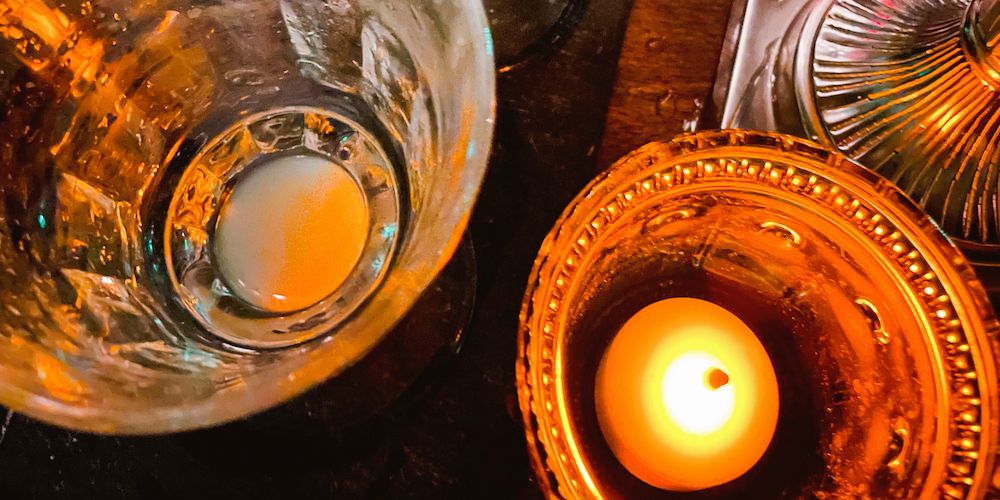 Address 1201 5th Ave N, Nashville, TN 37208
More Info Website · Instagram · Facebook
I first heard about Green Hour in 2017 when I was still just visiting Nashville and it took me 5 years to finally have my schedule align to get there. But man oh man was it worth the wait. Green Hour is a bar that pops up every Thursday through Sunday evening at Tempered Café and in true old school speakeasy fashion, it's marked by a green light above the door. They serve delicious cocktails (my favorite is the Briny Cane with aged rum, Campari, orgeat, cassis, lemon, and umami salt) and absinthe (a pour or a flight) expertly paired with Tempered's incredible chocolates. If I were to choose three words to describe this gem they would be: dark, sexy, and divine.
OLD GLORY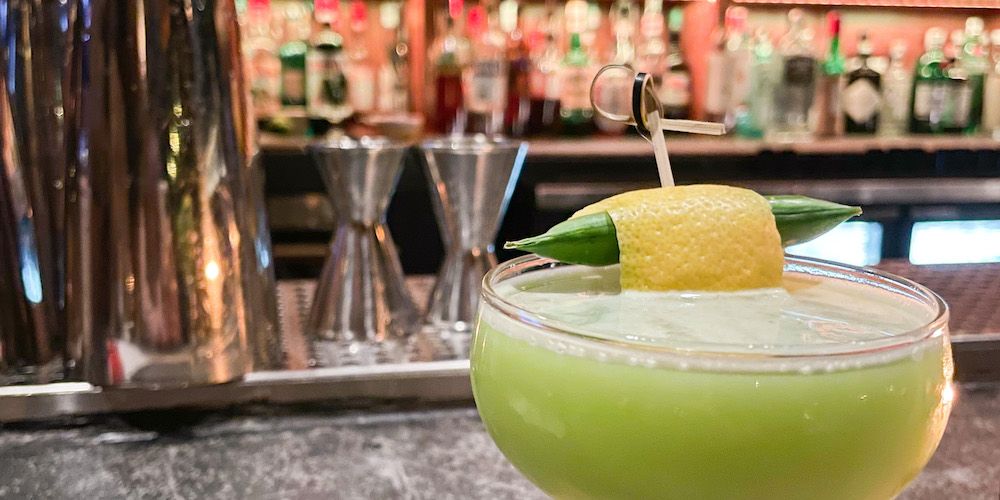 Address 1200 Villa Pl Suite 103, Nashville, TN 37212
More Info Website · Instagram · Facebook
You'd be hard pressed to find anyone who enjoys a quality cocktail in Nashville who doesn't know this place. But though it's anything but secret, though the location still makes it seem so. Through a gate and then up some steps to the right and into a completely unmarked door is the winding cavern that is Old Glory. No nonsense bartenders sling creative drinks worthy of their spot in the top cocktail bars in the city and it's way too easy to while away the time underground.
On the current menu, don't miss out on the Assembly Required with Ford's gin, snap pea, yellow chartreuse, celery bitters, and lemon. It's one of the best spring drinks I've had in years.
HONORABLE MENTIONS
PLANE JANE
Address 1315 Dickerson Pike, Nashville, TN 37207
More Info Website · Instagram · Facebook
This recently opened spot is in an actual garage. Or maybe it's a storage unit? No shade, but Instagram definitely makes it look more polished than it is. The parking is free and plentiful (shocking) and the drinks are average at best. It could still be a cool spot to kick it under the radar with a few pals…. It sure was a full-on party in there when I went.
Address 200 4th Ave N, Nashville, TN 37219
More Info Website · Instagram
Here you are – it's actually in the name! This hidden spot under the Noelle downtown is known for its themed pop-ups, most notably Miracle at Christmas time. I've been to those as well as a few other themes and they're hit and miss. But the current iteration has a very intriguing menu, and the space is hella enjoyable.