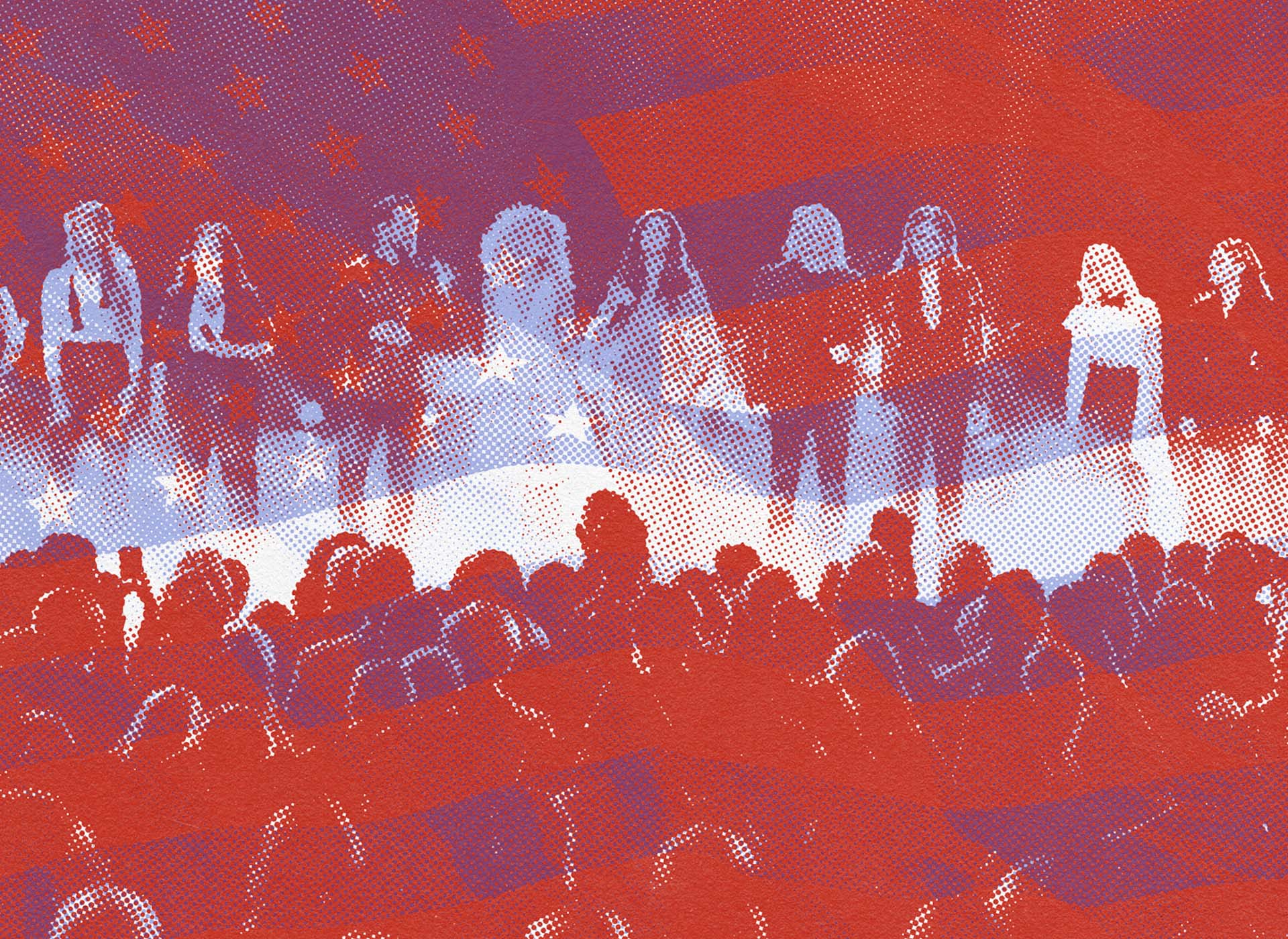 Politics in Everything and Everything in Politics
The CMAs are back in full swing tonight, live audience and all, but with a Covid protocol in place. The protocol requires all of the audience members to be fully vaccinated and to wear masks while they are not eating or drinking. On the other hand, artists are required to provide proof of vaccination or a negative covid test within the last 24 hours but will not be required to wear masks. This protocol has left some artists vowing not to attend due to the Covid regulations. Other artists won't be attending for other reasons; the most controversial being Morgan Wallen.
Earlier this year a video surfaced of an intoxicated Wallen uttering a racial slur while entering his house in Nashville. The video made waves in both pop-culture and mainstream headlines. Despite being shelved by major radio chains, dropped by his booking agent, initially given the boot from SNL, and suspended by his label, Wallen's music sales soared. His album spent 10 consecutive weeks in the number 1 spot atop the Billboard 200 chart. To put that into perspective, the last album to consecutively hold the number 1 Billboard 200 spot that long was Whitney Housten's album, "Whitney," which occupied the slot for 11 weeks in 1987.
Following the shockwaves of the controversy, Wallen experienced a 1,220% streaming sales increase despite his later request for his fans not to defend him during his public apology. All this led up to the country singer being uninvited to tonight's 2021 CMA awards, but what does this 28-year-old's controversy say about American culture?
Some would call his increase in sales a white supremicist dog whistle, others a unified stand against cancel culture. Either way, this is an example of how the subversive undertones of political narrative have permeated every inch of American life. Despite the circumstances of the event, industry repercussions, and Wallen's self-deprecating apology, what could have been digested then put to rest like Sam Hunt's DUI is now a talking point for political pundits, a soapbox for celebrities, and a rallying cry for special interest groups and everyday Americans alike.
This inescapable narrative suffocates the richness that should flourish in an abundant society. Instead, Americans are subject to the singular dimension of political rhetoric playing itself out through their radio, on their television, at their ball games, and around the kitchen table. Heaven forbid the vegan bakery shop owner down the street is unvaccinated or that the local game fishing guide supports clean energy initiatives.