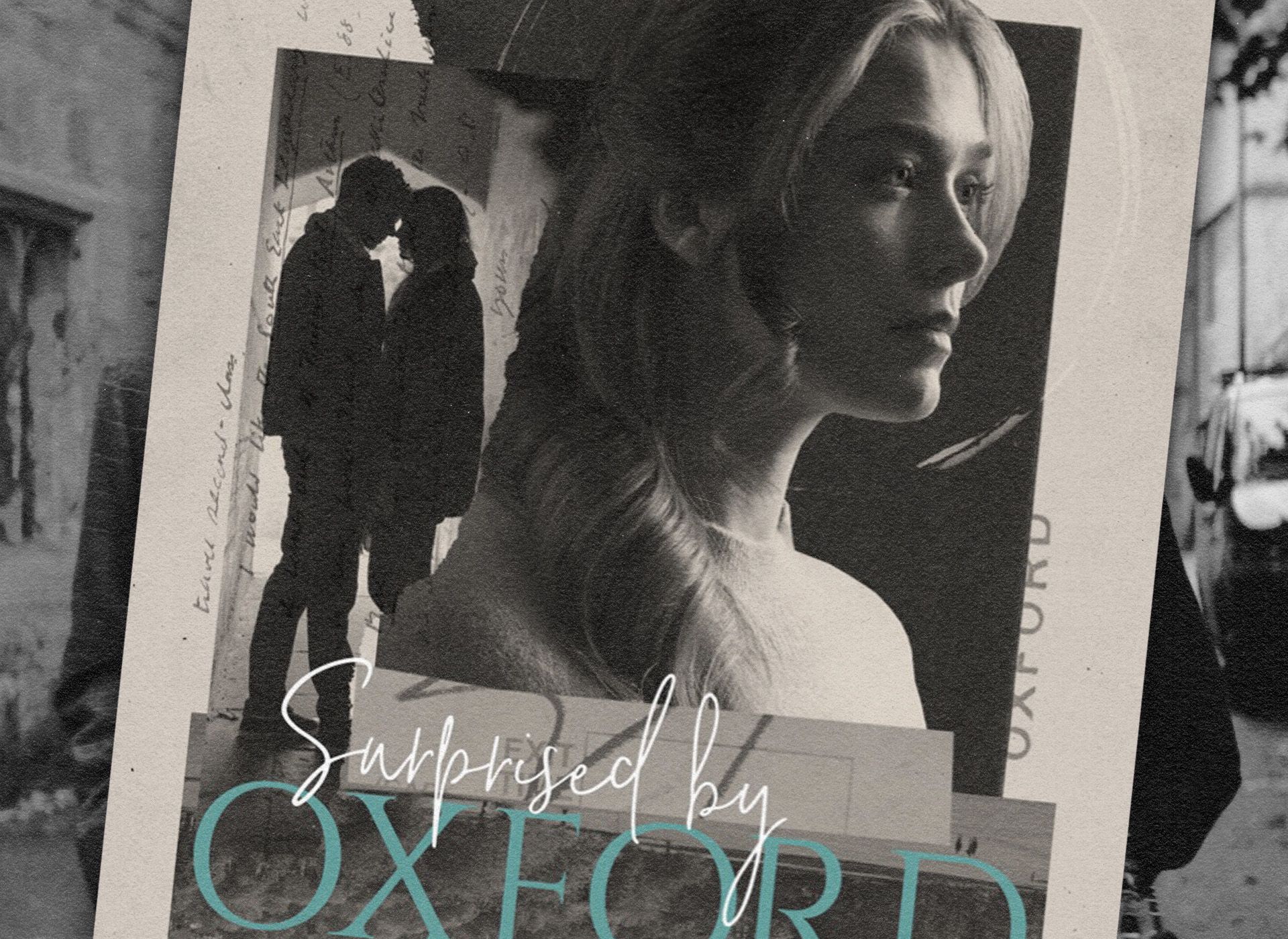 The Difficult Faith of "Surprised by Oxford"
Franklin Filmmaker Ryan Whitaker offers a much-needed respite from the dominant Christian movie mode by refusing to shy away from grappling with belief.
Caro Drake (Rose Reid) plays by the rules because she saw her dad hauled away in handcuffs during her elementary school years after his white-collar crimes left his family in financial ruin. But that childhood trauma also begat a deep distrust of authority. In her clapback to a hard-nosed special-collections librarian, she breaks a pen and accidentally douses a priceless book with the projectile ink. It's the central symbolic moment of Ryan Whitaker's new film Surprised by Oxford.
In a lesser movie about belief, that cracked pen would represent its protagonist's broken faith (if the audience were lucky enough that such a film would even bother with anything resembling a metaphor). Yet for Whitaker, the moment is all about the ink—the empty intellectual exercise executed to shore up egos and create a barrier between the intellectual class and the rest of us.
Surprised by Oxford is a masterclass in what Whitaker has called "faith-adjacent" film. However, its preoccupation with reconciling faith with the academic quest for knowledge makes it one of the most intelligent and thematically dense movies in recent memory.
Shot entirely on location in the UK, Surprised by Oxford is a collaboration between Whitaker and local producer Ken Carpenter, whose romcom Finding You was one of 2021's best movies. While Whitaker made his feature debut with the indie After in 2012, he has largely worked on smaller video projects since then and a series of devotional books.
As the son of Christian singer Michael W. Smith, Whitaker has long seemed on a quest to carve out his own niche that reconciles his love of film with Christian apologetics. A ten-year feature hiatus may have followed After, but that time of study and honing his craft has led Whitaker to a potent bigscreen meditation on faith that has the potential to appeal far beyond the typical demographic during its nationwide release this week.
Based on Nashville professor Dr. Carolyn Weber's 2013 memoir, Surprised by Oxford, is a marvel of an adaptation with a breezy style that avoids the many trappings of bringing a 500-page book to the big screen. Like its source material, the film follows Caro as she achieves her dream of attending Oxford on scholarship.
Until this point, her life has remained laser-focused on academic excellence as she harnesses the natural intelligence that the film recounts in flashbacks to compensate for her father's betrayal. In Caro's mind, becoming a member of the intelligentsia will make her whole, liberating her from the working-class shame she felt in the aftermath of her father's incarceration.
But as she plans to flourish at Oxford by studying the (often atheistic) Romantic poets, a chance encounter with her unapologetically Christian classmate (Ruairi O'Connor) challenges her fervent agnosticism. Going down a C.S. Lewis rabbit hole, Caro faces both the first intellectual struggles of her life and the pangs of young love as she realizes that the motivations behind her lifelong dedication to the study of literature may, in fact, stem from her desire to use knowledge as a front to avoid coming to terms with her own pain.
Barring reliance on an anthropomorphic lion or a letter-writing demon, such rigorous intellectual debates are difficult to harness into a compelling narrative. However, Whitaker brilliantly melds the classic Hollywood romcom and indie aesthetics to position the film as a character study, a companion piece to Greta Gerwig's Lady Bird with the rebellion channeled through Milton instead of box-dyed hair.
In Finding You, Reid proved herself one of the most magnetic and natural actors of her generation, a performer who resonates with audiences like early-90s Meg Ryan with the whipsmart delivery of Rosalind Russell. Her rapid-fire conversations with O'Connor make her plight all the more gripping while her comedic timing never lets one forget that her pain won't abate without a heavy dose of introspection. Caro is not the evil atheist academic who serves as the big bad in a slew of Christian movies. She's just trying to figure out where God is in this mess of a world like the rest of us if we're being honest with ourselves.
Whitaker's film may not have Ingmar Bergman's dour spiritual meditations or the sexual repression that Michael Powell and Emeric Pressburger brought to the Technicolor subtext of films about faith like Black Narcissus and The Red Shoes, but his assured direction shows what can happen when a filmmaker knows the shoulders on which he stands instead of merely ingratiating himself with his contemporaries.
Amid its gorgeous cinematography of Oxford's campus and compelling supporting turns from consummate British thespians like Simon Callow and Phyllis Logan, Surprised by Oxford knows, at its core, it's a story about a scarred person coming to terms with the fact that the world is bigger than her. Neither Caro nor Whitaker has all the answers, but watching them try to figure them out is one of the most fruitful cinematic experiences of 2023.
Surprised by Oxford opens in theaters this Wednesday.