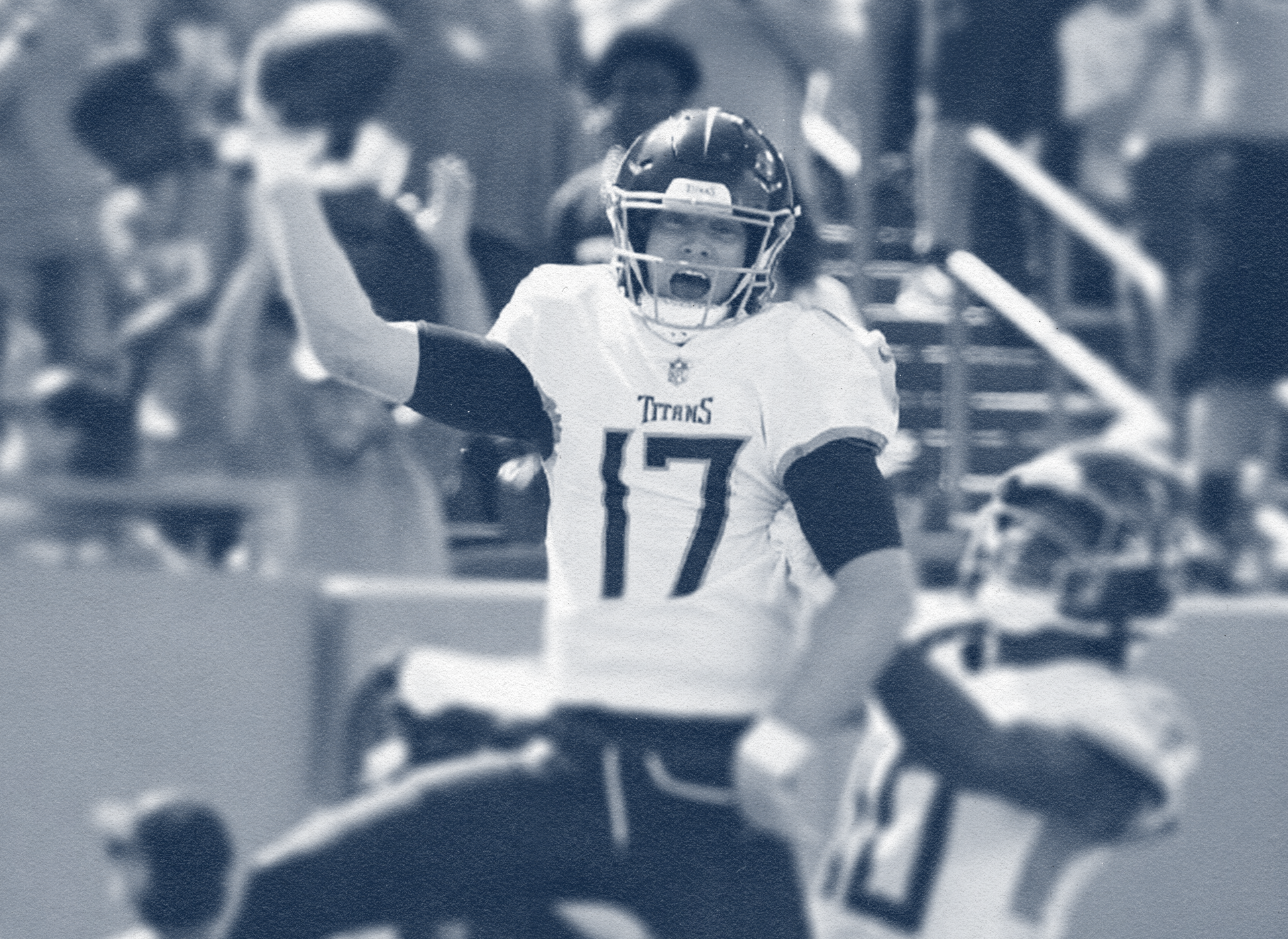 Titans Snap Eight Game Skid as Vols and Commodores Lose
Wet and wild weekend of football keeps fans in Tennessee mentally unstable
For years, football fans in the Volunteer State have suffered consistent heartbreak, metaphorical heart attacks, and emotional damage from both the Titans and our two SEC programs. This Saturday and Sunday was hardly any different as the Vols put up another dud in Gainesville; the Commodores showed they are heading for another losing season, while the Titans raised the average Nashvillian's blood pressure to 165 over 90 before securing an overtime win to end a losing streak dating back to November 27th of last year.
We all remember Ron Burgundy's famous line from Anchorman, "I'm in a glass cage of emotion!" Whether you are a college football enthusiast or an NFL diehard, you are experiencing that now if you cheer for any team within Middle or East Tennessee. And don't think for a second that is slowing down anytime soon. It's mid-September, and we are just getting started, baby!
Vanderbilt's early season mediocrity turned into misery off the Vegas Strip. In their final non-conference game, the Dores blew an early double-digit point lead and fell to non-Power 5 lightweight, UNLV, 40-37. As the Commodores head into a tumultuous SEC schedule, the hopes of this young team qualifying for a bowl win are fading fast as they will be an underdog in their remaining eight games. Last year's 5-7 record could spoil quickly into a 2-10 follow-up if Coach Clark Lea cannot turn the tide defensively.
As for the Vols – Oh dear! So many of us prayed last week's offensive struggles against 931's Austin Peay was a fluke. Yet, this team managed to come up limp after an impressive opening drive. For the 17th time in 19 tries, Tennessee lost to the Florida Gators. We all know The Swamp is a hostile environment, but Florida is in the midst of a rebuild while the Volunteers were supposed to reload. Now supporters are raising questions about Quarterback Joe Milton's ability to replace Hendon Hooker.
Is now the time to look to true freshman Nico Iamaleavato to reenergize a team that seems gassed after only three contests? If Milton cannot settle in, we may have an answer by South Carolina week at the end of this month. Others raise questions about discipline and team chemistry following a postgame melee with UF. In an intense rivalry game like this, it will always get chippy. But do we really think squaring up at Ben Hill Griffin Stadium after a beatdown is going to solve any issues? Not a chance.
Finally, our Titans finally got one! These boys need to open an amusement park in the Gulch with the rollercoaster rides they take us on. The defense came up big, once again, in big-time moments, Ryan Tannehill looked like a top-10 QB going 20-24 with 246 yards and two total TDs. He was poised and in command. Offensive Coordinator Tim Kelly fed the ball to King Henry for 25 carries and instant Titans' legend, Placekicker Nick Folk, walked it off in the wind and rain in Overtime with a 41-yarder right down Broadway to win it 27-24 over the LA Chargers. If we know nothing else, we know the Titans will be up and down all season long, but for the moment, we are 1-1 and tied for first place in the AFC South. Rejoice!
SEC East Standings (Conference record in parenthesis)
Georgia 3-0 (1-0)
Florida 2-1 (1-0)
Kentucky 3-0 (0-0)
Missouri 3-0 (0-0)
Vanderbilt 2-2 (0-0)
Tennessee 2-1 (0-1)
South Carolina 1-2 (0-1)
AFC South
Titans 1-1
Indianapolis 1-1
Jacksonville 1-1
Houston 0-2