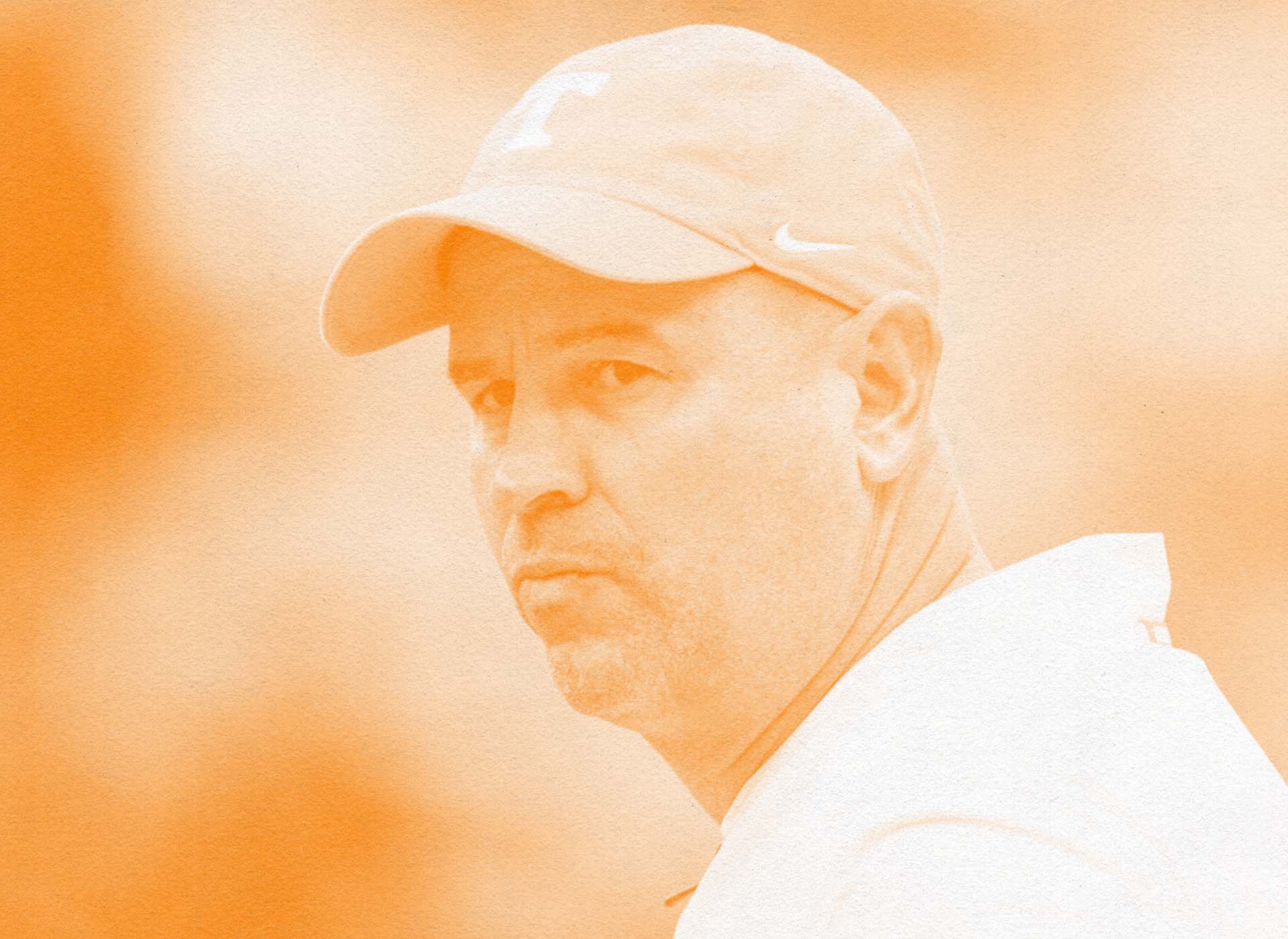 Vols Escape Major Sanctions
Tennessee football avoids bowl ban despite 200+ infractions during Pruitt Era
Volunteer fans had been waiting anxiously for months to learn the fate of the Tennessee football program. For nearly two years now, all had known about the sleazy tactics certified dirtbag, Jeremy Pruitt had been utilizing to reel in recruits. In just three seasons, Pruitt and staff had compiled over 200 NCAA violations, which included 18 Level 1—the most egregious—violations. Many assumed this would result in a 3 to 5 season bowl ban which would undoubtedly cripple the progress Josh Heupel has made since 2021.
However, the NCAA yet again chose to have the backbone of a noodle and go after UT's money rather than hit the university where it would hurt worst. A simple $8 million fine, 5-year probation, reduction in scholarships, and vacating wins during the 2019 and 2020 campaigns seem trivial compared to what the governing body could, and probably should, have done to Tennessee football.
As a major program in the SEC, the Vols will have little trouble surviving the fines that may wind up closer to $10 million when all is said and done. While no one is happy paying a large fine and Jeremy Pruitt getting away with a basic six-year show-cause suspension from NCAA football, the athletic department knows they are ultimately responsible for bringing him to Knoxville in the first place. Some Vol fans had been leery of his hiring back in 2018 considering the rumors swirling around shady deals he made with recruits as an assistant under Nick Saban at Alabama. Their fears were realized when former UT recruits came forward with claims that they had been given McDonald's bags full of cash in exchange for a commitment. Not only is this quid-pro-quo maneuver clearly illegal—the staff wasn't even good at it.
Reports poured out quickly after Pruitt's firing in 2020 concerning the dark magic being conjured behind closed doors, but many players took the money and committed to play elsewhere (see Darnell Washington of UGA). Some recruits took to social media to describe their experiences during recruiting visits and other players detailed the toxicity of the locker room. Now, make no mistake, this was not at the level of the Penn State scandal of 2011 and many will quickly forget this case considering the hazing debacle currently unfolding at Northwestern leading to the firing of long-time Head Coach Pat Fitzgerald and also claiming the job of their baseball coach. Yet, allowing in a poison such as Pruitt will leave a bitter taste in the mouths of Vol Nation for years to come.
Under the newer leadership of Heupel, the team moved swiftly to ensure they were entirely transparent with what had occurred prior to his arrival. Pundits will point to this as the key to avoiding a postseason exile. A few even pushed the NCAA for a one-season death penalty, but Penn St. avoiding that 12 years ago made it nearly impossible to justify such a massive sentence for UT. Tennessee must absolutely remain perfect with every recruiting move for the rest of the decade, but few have concerns with the current staff. Heupel is showcasing he is a winner both on and off the field. Losing 28 scholarships over five seasons will not cause too much disruption and knowing they will be eligible for not only bowls, but the new 12-team playoff, will allow for the Vols to build off their 2022 success.