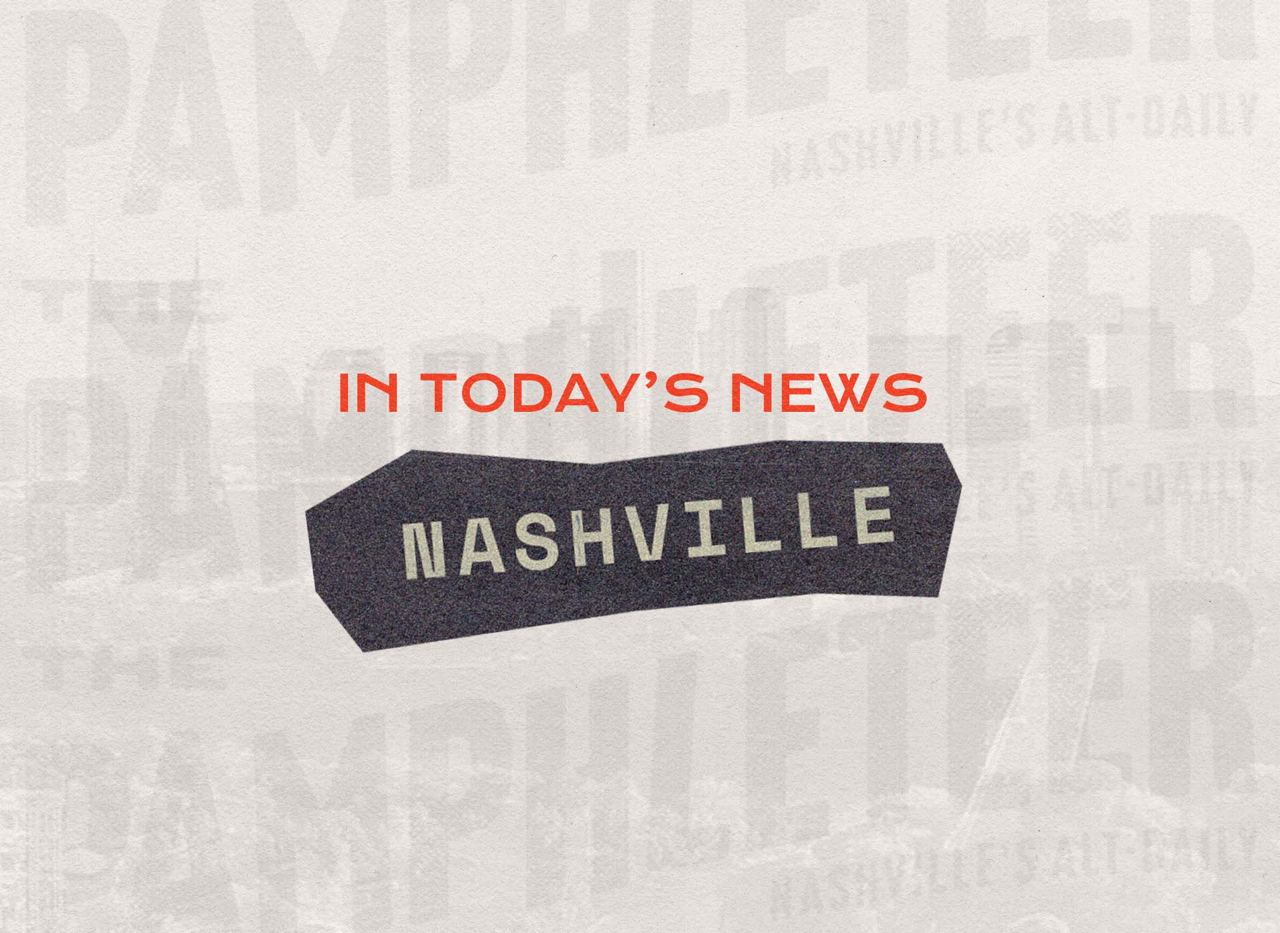 Who's Marching To Victory?
With two days left of early voting, there's a strong probability pre-election day turnout will eclipse the nearly 58,000 votes cast during early voting for the general in July. As of this writing, 52,614 Nashvillians have cast their votes, but who is on their way to victory?
Over the past five years, we've watched the city's progressive coalition rise.
In 2019, The Nashville Justice League was formed by combining the power of three of the city's most prominent progressive grassroots organizations: the Equity Alliance Fund (TEAF), the Central Labor Council of Nashville and Middle Tennessee, and TIRRC Votes. The proof is in the pudding; their slate has swept the race, with Ginny "no pass for fascism" Welsch, Democratic Socialist Sean Parker, and eight others earning council seats. It's no surprise that their man is Freddie O'Connell, who exemplifies the movement's goals.
WILL CONSERVATIVES GET REAL?
It comes down to this: are Davidson County conservatives willing to get real, or will they allow the perfect to become the enemy of the good? The truth is, Nashville has always had Democratic mayors, and the city's rising progressive movement is about to push the needle even further left after running the mother of all victory laps. By all accounts, it seems they've built a hive-like hierarchy that bolsters their own and an O'Connell mayorship would be The Justice League's crown jewel.
For those of us who see through these visionaries that cling to policies proven destructive in other cities, there's really only one opportunity left to check this legislative landslide: create a power split by placing Alice Rolli into the mayor's office.
WEIGHING THE PROS AND CONS
From the beginning, the Pamphleteer has endorsed Rolli for her willingness to stand up for parents and the education of their children, for placing the rights of victims ahead of the rights of criminals, and for her willingness to hold institutions accountable instead of kicking the can and bleeding taxpayers dry. That being said, those in her own party are going to have to have an intellectually honest conversation as to whether her base is fired up enough to vote her into office.
Republicans who are turned off by some of Rolli's stances need to ask themselves if those policy issues are actually anything she will have jurisdiction over in office. Others who are apathetic simply because the city has voted Democratic for centuries should pull up the numbers from the last two presidential elections. Lastly, all conservatives, Independents, and Democrats who are not interested in progressive policies need to seriously consider what time it is. Are they willing to passively allow an O'Connell victory at this critical moment in the growth of the city?
A DIFFERENT RAINBOW COALITION
Rolli has appealed across the aisle, even attracting those who have seen exactly how the sausage is made. And they're sick of it. Former mayoral candidate Fran Bush, the MNPS school board member who stood against lockdowns (a Democrat turned Independent), joined Alice's campaign. So has Stephanie Johnson, a Democrat who has worked extensively with local nonprofits and is tired of the hypocrisy she's seen within the Metro apparatus.
The question is, will Alice's own party show up and show out? There will be no comfort in the usual complacency that spawns from the circumstance Republicans are accustomed to; a Davidson County ballot with a Democratic candidate backed by deep pockets vs. a secretly progressive candidate who campaigned as a moderate. So, again, will conservatives get real? And if not, will they have license to complain about O'Connell winning the bully pulpit and becoming the mouthpiece for the impending reign of progressive policy that's about to wash over the city?
GET OUT AND VOTE
Remember, every Davidson County resident can still cast a vote for mayor and up to four at-large council members. Only residents of districts 4, 11, and 29 will need to pull the lever for a districted council member this round. Check out our voter guide for a more extensive look at some of the candidates, take a look at the sample ballot, and get more information about when and where to vote here.