Voter Guide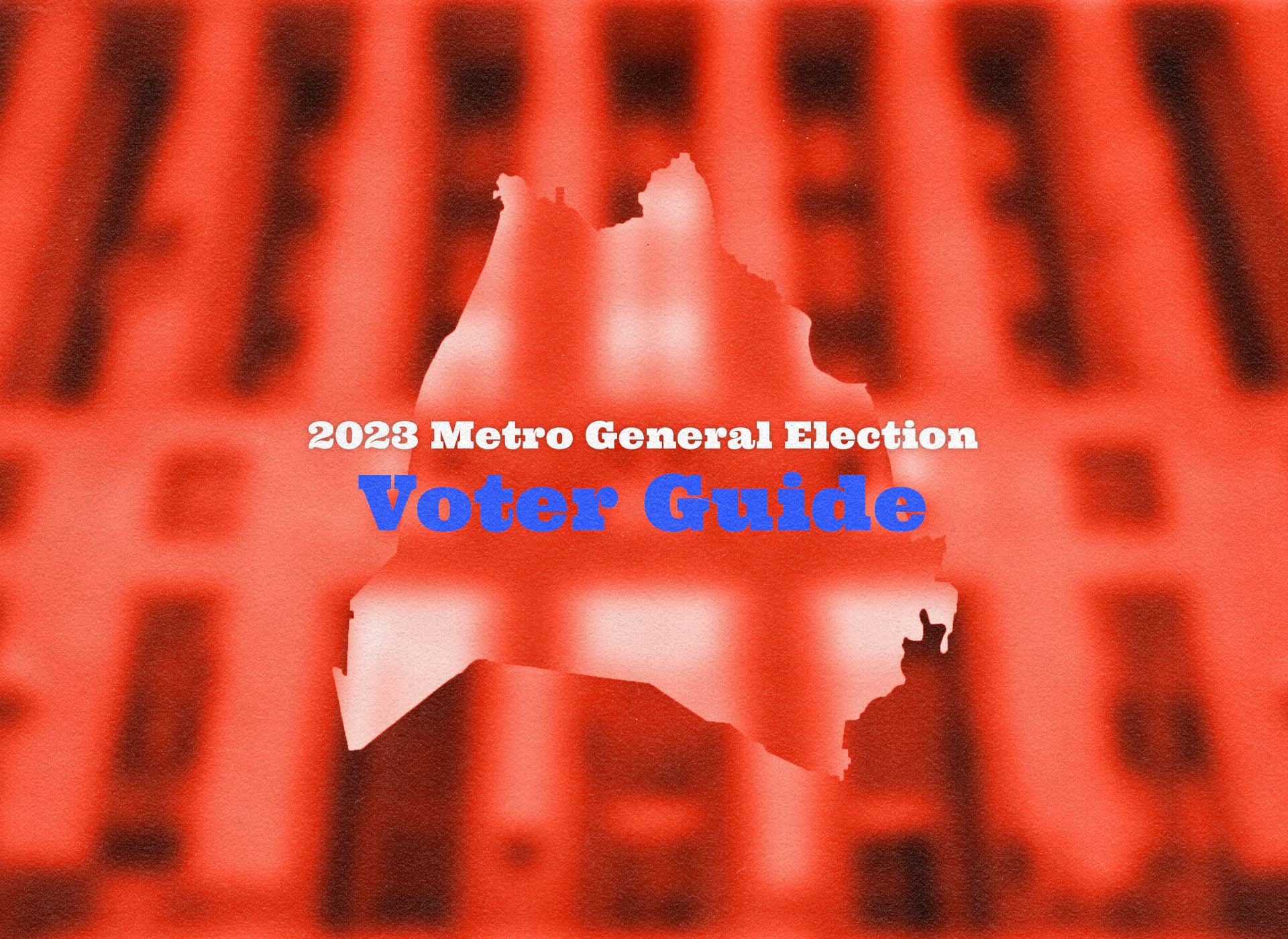 Click on a section title in the table of contents to scroll quickly down to different sections. Our preferred candidates will be indicated by a ✰✰✰ symbol in front of their name.
TABLE OF CONTENTS
Important Dates
Other Info
Candidates arranged by district
✰ ✰ ✰
❏ VOTER INFORMATION
Not sure what council district you're in? Enter your address and find your district here. If you're interested in early voting, there are multiple polling locations open to voters at various times. Visit the early voting schedule here.
On election day, your polling place will be assigned to you and will be open from open 7 a.m.-7 p.m. Find your election day voting location here.
Important Dates
Other Info
✰ ✰ ✰
❏ MAYORAL RACE
As the chief executive, the mayor of Nashville is responsible for the administration and supervision of all departments created by the Metro Charter. Aside from ensuring the city runs smoothly, the mayor appoints members to boards and commissions and submits an annual budget to the Metro Council. Earmarking and prioritizing funding is an important way for the mayor to set the priorities of the administration.
As made evident over the last few years, the mayor is also able to influence the direction of Davidson County by coordinating with stakeholders and brokering deals with the state. They can also draw attention to certain priorities by investing in research, public outreach, and PR campaigns surrounding certain initiatives. The mayor serves for four years and has a two-term limit.
Candidate Quick View
✰✰✰ ALICE ROLLI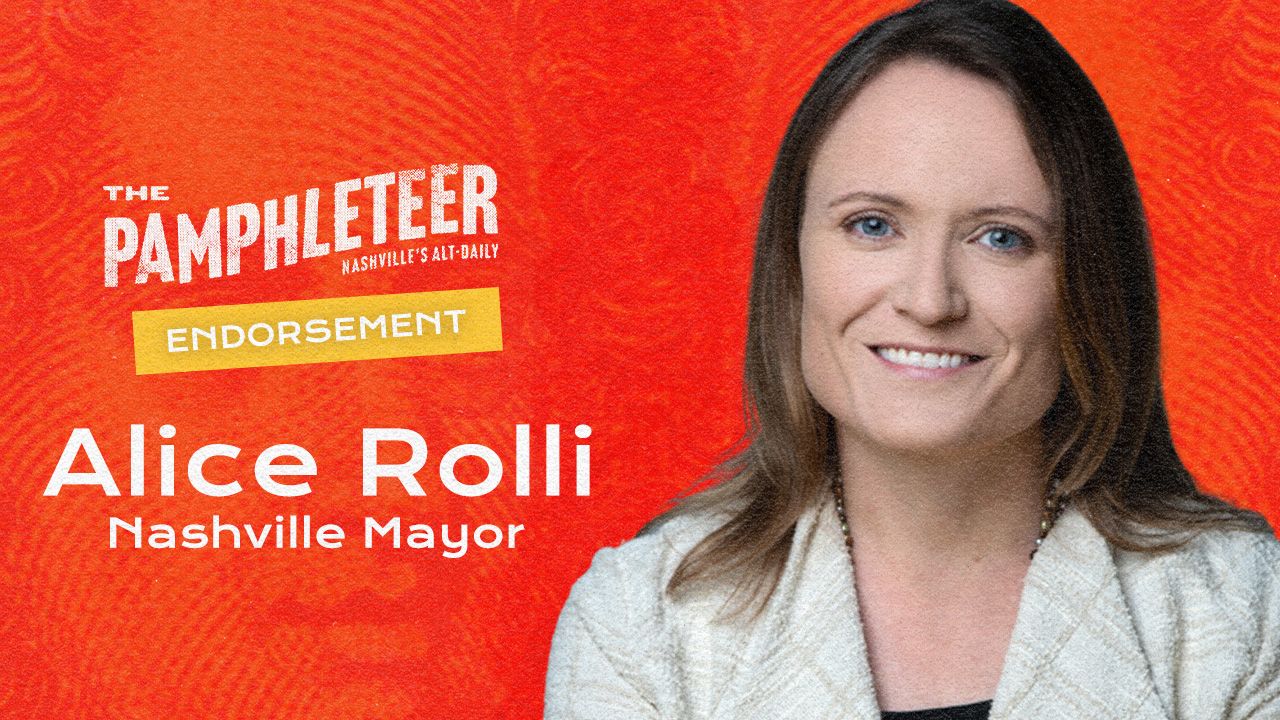 Alice Rolli is no stranger to the world of politics. A native Nashvillian, she's worked under Governor Haslam as the Assistant Commissioner of Strategy for the Tennessee Department of Economic and Community Development and as a special assistant and campaign manager for former Senator Lamar Alexander— an office, she's stated, that took great pains to include the voices of parents in their children's education. Before entering government, Rolli taught in Los Angeles public schools, which she's described as the "hardest job I think that you will ever love," and has since served as a regional advisory board member for Teach For America.
Rolli has been pinpointed as the conservative in the race. While making her rounds, jumping from one mayoral forum to the next, she's solidified herself as a common-sense candidate with a clear plan to tackle the rising crime, clogged roads, and other growing pains brought about by Nashville's expansion and government inefficiency. She's proposed to do this by cutting government spending, taxes, and the bureaucratic red tape that has plagued Metro for decades.
Additionally, she's suggested Metro take advantage of beneficial subsidies by patching up Nashville's relationship with the state. "Government… is not able to keep up with the private sector," Rolli stated at the Nashville Conservatives' mayoral Q&A. She went on to explain that state initiatives, such as THDA and home ownership programs, are underutilized, a phenomenon she thinks is indicative of the "failure of [the city's] relationship with the state."
Hot Button Issues
Public Safety: According to Rolli, it's time to focus more on the rights of victims and less on the rights of criminals. "I'm not afraid…to shift from a criminal justice system to a victim's justice system," she told a small gathering at a local mayoral forum. "This kind of catch-and-release concept that we have going right now is not working."
Education: Last Tuesday, Rolli stressed the importance of holding MNPS accountable and made clear that she'd have no issue absorbing the school board's powers. She went on to say Nashville's school system should strive to be more like Miami-Dade's, and that without accountability, it was in danger of becoming Detroit's. As expected, her remarks caused a ruckus; Councilwoman Welsch even accused her of "dog whistling". Her campaign responded to the firestorm with this tweet:
The truth is that we spend $1.2 billion on our schools and we have declining enrollment and declining results. Only one quarter of our kids are reading on grade level and we are failing families when we have 19 schools in the bottom 5% of the state—and 11 of those have been on the list since 2015. Urgency and accountability for all kids in our city must be the priority of the next mayor. If the school board won't take responsibility for achieving results for our kids, Alice will.
Transit: Though Rolli has frequently discussed road and sidewalk upkeep, she's also spoken about public transit, which she sees as a regional issue, not a local issue. It's common knowledge that many people, especially native Nashvillians, can no longer afford to live and work in the city. It's also widely accepted that former mayor Megan Barry's "Let's Move Nashville" transit plan flopped in part because it wasn't tailored to Nashville's new status as a commuter city with a growing suburban population. To fix this, Rolli has suggested coordinating transit initiatives across county lines.
Other Information
MATTHEW A. WILTSHIRE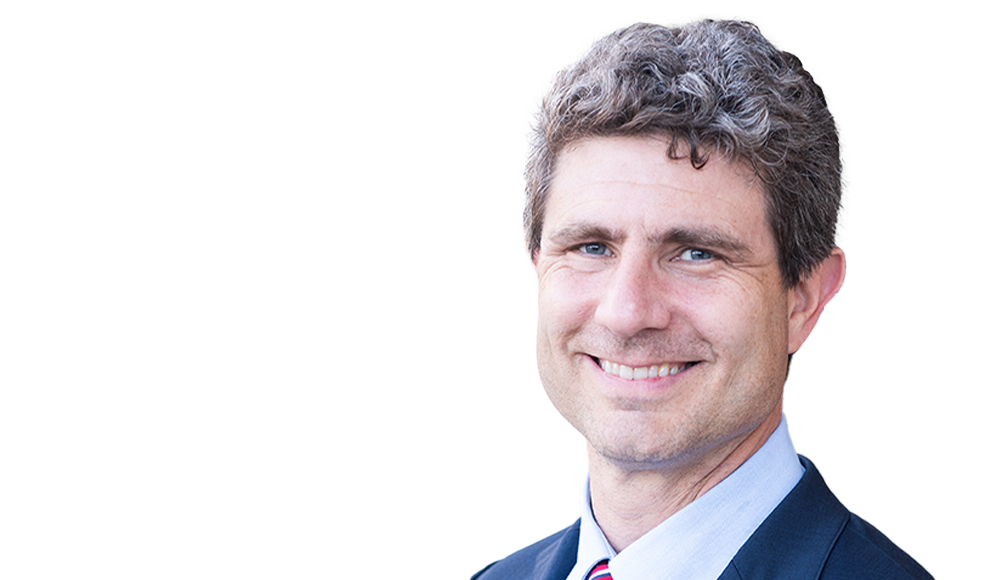 Another native Nashvillian, Matt Wiltshire has spent over a decade in Metro Government. Before serving as the director of the Office of Economic and Community Development, he served as the Metropolitan Development and Housing Agency's chief strategy officer.
A family man with kids in MNPS, Wiltshire hopes to strike a balance between bolstering Nashville's economic growth and ensuring Davidson County residents have opportunities to live the American Dream. To achieve this, he plans on creating better working relationships between the private, public, and nonprofit sectors. He's also spoken extensively about affordable housing and intends to implement wrap-around services to address housing insecurity in Nashville.
Hot Button Issues
Public Safety Statewide gun safety laws and better mental health resources are twin priorities for Wiltshire. While sitting down with the Tennessean, he highlighted the need for foot patrols: "When I was at MDHA we worked directly with Metro Police and entered into a memorandum of understanding that increased patrols and got officers out of their cars walking the beat. We saw tremendous results in reduction of crime at those sites."
Education A graduate of Hume-Fogg High School and member of Hillsboro High School's PTSO, Wiltshire wants Metro Nashville Public Schools to become the best in the county. According to Wiltshire, this can be done by creating an equitable environment and brainstorming data-driven solutions in collaboration with the school board.
Transit Wiltshire believes that in a booming city like Nashville, there should be more investment in public transit. He plans to encourage a culture of mass transit by increasing bus stops near affordable housing.
Other Information
FREDDIE O'CONNELL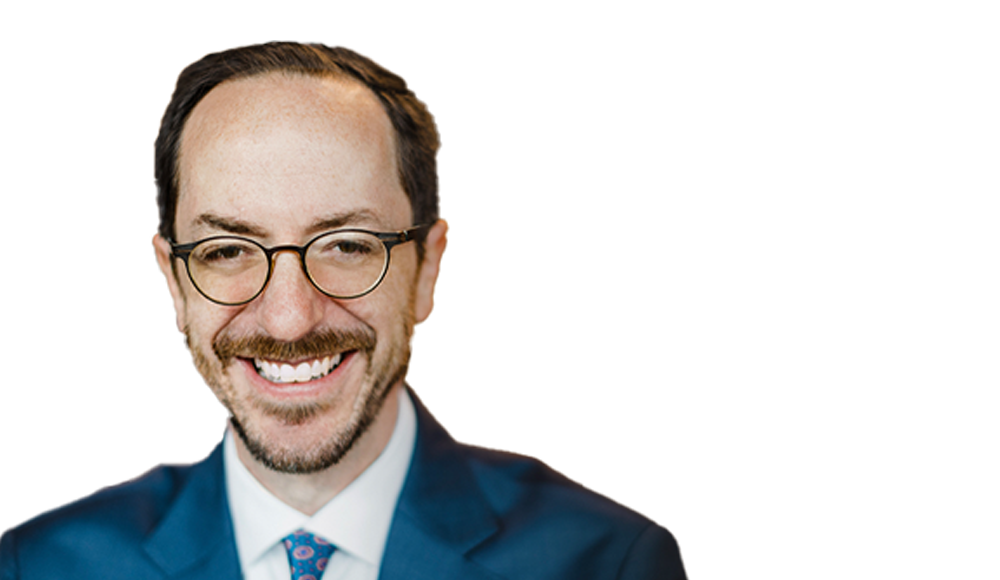 Councilmember O'Connell, the current representative for District 19, is best known for his progressive approach to public policy, particularly public transit. However, he's emphasized several times that he'll do his best to represent all Davidson County residents as mayor. An alumnus of Brown University and the founder of Mimetic Industries, O'Connell believes his wide breadth of experiences give him an edge when it comes to leading Nashville.
Over the years, we've watched O'Connell diligently work toward his goal of making Nashville a more walkable (or bikeable) city. He's also focused extensively on homelessness and affordable housing as a council member, even going as far as proposing to create an Office of Housing and Homelessness in 2021. Moreover, O'Connell developed a renewable portfolio plan for Metro's energy policy in order to transition Metro buildings over to 100 percent solar energy. As far as his relationship with the state goes, the aggressive progressive has consistently joined his colleagues in pushing back against the GOP supermajority since his election in 2015.
Hot Button Issues
Public Safety: As one would expect, O'Connell believes guns, prisons, and broken windows policing will not make Nashville safer. While he consistently has stated his support of first responders, his overall plan is to create community partnerships with the police to tackle rising crime.
Education: With two children enrolled in MNPS, O'Connell promises to ensure Nashville teachers "remain the best paid in the state." He embraces a wrap-around approach that would focus on everything from manageable class sizes and arts programs to providing free meals and winter coats.
Transit This topic is O'Connell's bread and butter. To call O'Connell a spokesman for public transit is an understatement: the man is practically a living, breathing billboard for Metro's transportation initiatives, who— credit where it's due— walks the walk by taking WeGo or riding his bike to work. If elected, he would expand the transit network by updating its technology, building more transit centers, and incentivizing ridership overall. (It's worth noting that, as a council member, he has worked towards incentivizing this transition and sponsored a bill that cut parking downtown.)
Other Information
JIM GINGRICH (withdrew from the race)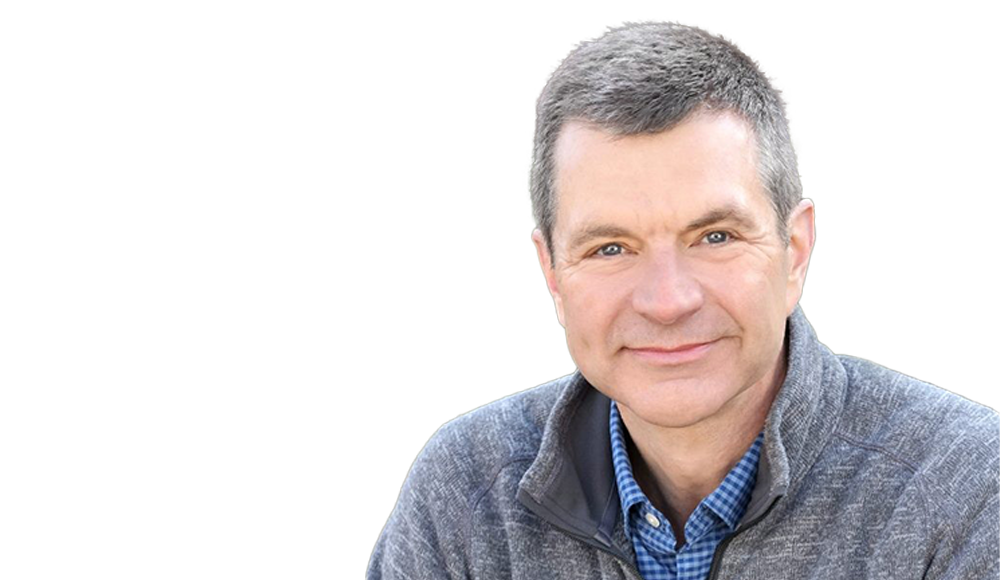 Unlike many of his opponents, Jim Gingrich isn't a regular political fixture, nor is he a native Nashvillian. Branding himself as a no-nonsense independent, the former COO of AllianceBernstein wants to run the city like an efficient business. For Gingrich, his campaign is all about tending to neglected housekeeping while reeling in the city's "unrestrained and unplanned growth."
Though Gingrich hails from the Midwest and has only lived in Nashville for five years, he's on the same page as many longtime residents. During a recent interview, he explained his desire for Nashville to remain a sought-out destination for "people who just want to live in a safe neighborhood that they can afford that has a good school for their kid." Critical of the prioritization of politics over people and recent developments which embody that mindset— such as the Titans stadium deal—Gingrich plans to focus on affordable housing, policing, rehabilitating MNPS, and overhauling Metro's infrastructure.
Hot Button Issues
Public Safety: Like any respectable executive, Gingrich isn't afraid to use incentives to attract top talent. He plans to staff MNPD fully by offering competitive pay and ensuring cutting-edge equipment— but states this must be paired with "a comprehensive, multi-disciplinary crime prevention strategy integrating community partners, non-profit and faith-based organizations, Metro Nashville Public Schools, [and] Metro Social Services."
Education: He's also not afraid to throw more money at education. Gingrich wants to work with MNPS leadership to develop a five-year strategy aimed at improving educational outcomes. The plan, laid out on his website, includes more resources, more after-school programs, more everything. Gingrich has emphasized repeatedly that the buck stops with him and, as mayor, he will hold himself accountable for executing this plan as much as the board and the superintendent.
Transit: Gingrich takes a practical approach to transit. He wants to tackle the meat-and-potatoes issues first, including infrastructure maintenance, before bringing everyone—council, NDOT, TDOT, and WeGo— together to design a solid plan.
Other Information
JEFF YARBRO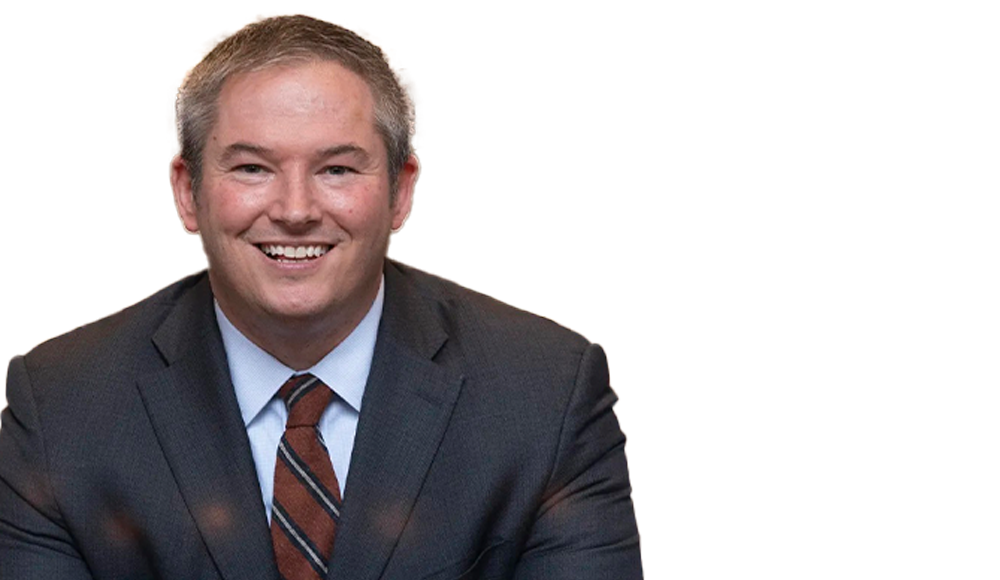 Coming from the capitol where he has represented District 21 since 2014, Jeff Yarbro wants to take his experience as a state insider and use it to Nashville's advantage. Citing the city's clashes with state leadership, Yarbro is selling himself as a mayor Nashvillians can trust to represent the city without caving to the supermajority. "We know it's high stakes," he told the Greater Nashville Technology Council, "because we are living through a very challenging conflict between the city and the state that is making it harder to solve any of our problems."
A native of Dyersburg, Yarbro has worked for Tennessee and Tennesseeans since signing onto Al Gore's presidential campaign after his graduation from Harvard. After getting his JD from U.Va, he went to work for Metro as a public defender. Later, he worked for Bass, Berry & Sims, where he helped create their pro-bono program. From what we've seen, Yarbro isn't afraid to address infrastructure efficiency issues with a more technocratic approach, such as using new technologies to improve the city's traffic flow and waste management.
Hot Button Issues
Public Safety: Calling Yarbro a gun control advocate is an understatement. During this year's General Assembly, he attempted to force a senate vote on a red flag law, which the Republican leadership promptly blocked. While he wants to implement a community safety plan, Yarbro, like Gingrich, believes in fully funding the police. On his website, he also cites the Covenant shooting as an example of Metro's failure to craft and implement a trauma response strategy, which he believes is imperative.
Education: Yarbro served as an education policy adviser to former mayor Karl Dean, so we'd expect him to know Metro Nashville Public Schools like the back of his hand. If elected, he plans to address the "chronic underfunding" he claims prevents MNPS from prospering and lend support from the mayor's office without micromanaging the system itself.
Transit: When you look at other cities' transit plans, Yarbro says, Nashville is about 30 years behind. He stresses the importance of committing to a long-term, regional transit strategy, in addition to upgrading sidewalks and other important community amenities necessary for the healthy growth of neighborhoods.
Other Information
HEIDI CAMPBELL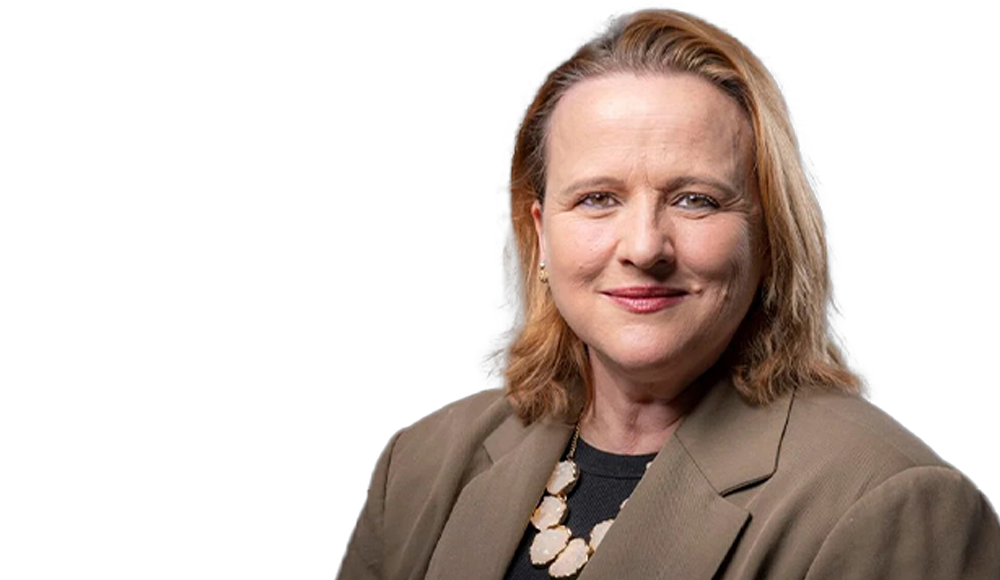 A former mayor of Oak Hill and current state senator, Heidi Campbell is no stranger to campaigning. In fact, while serving District 20, she's run two campaigns in the past three years for different positions. Noticeably more tame on Twitter this time around, constituents may have a bit of whiplash due to Campbell's change up from running for a federal legislative position to an executive position in a booming blue city.
While her campaign was focused on affordable housing early on, Campbell has also stated that, if elected mayor, she hopes to be a "venture catalyst, not capitalist" in order to boost small businesses and entrepreneurship in Nashville. This, while having a history of maintaining she's "a mom who will take on the CEOs profiteering off our families, strengthen our healthcare and retirement programs, and protect our freedom from abortion bans."
Hot Button Issues
Public Safety: For Campbell, public safety is about gun control and police accountability. As mayor, Campbell would be willing to do whatever's necessary to prevent gun violence, including implementing gun safety education in schools and ensuring firearms are sold and stored responsibly.
Education: Campbell, who is no fan of charters or vouchers, recently shared her idea for tackling inequity in Metro public schools. "The fact of the matter is, we do not fully fund public education in this state. . .the way this manifests is that we have winners and losers. The way to triage that inequity for a state that's not going to be funding public education any time soon is with community school organizers. Community school organizers are single individuals that are hired for a school to build services around that school from the community through churches, non-profits, businesses. . . and find the support specifically for that school. . .so that school can achieve more success," she explained during the Phoenix Club mayoral forum.
Transit: Campbell takes a regional approach to transit, which we must admit is a nice break from all of the urban core, 15-minute city obsessed visionaries. Just yesterday, she came out in support of connecting Tennessee to the eastern rail network through Nashville, Chattanooga, and Atlanta.
Other Information
VIVIAN WILHOITE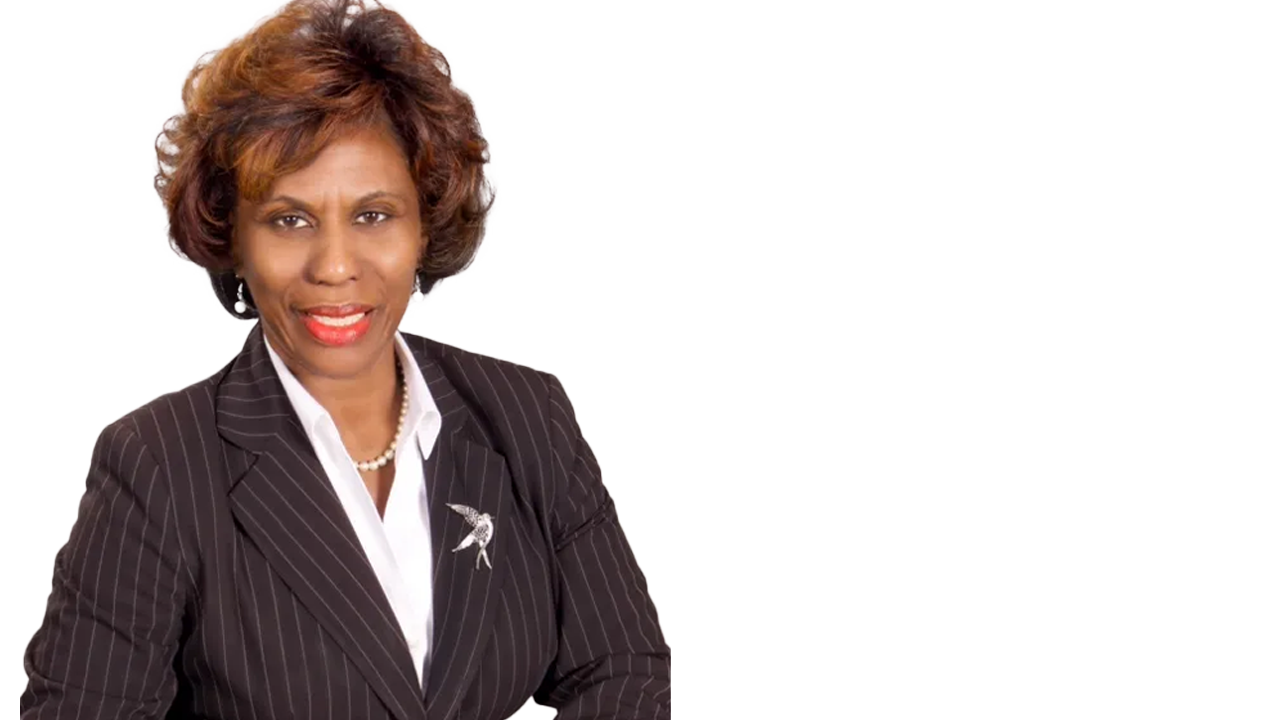 Vivian Wilhoite gets around. Described as a "ferocious campaigner" by Axios, the current property assessor doesn't just know your neighborhood backward and forward; you'll probably bump into her at a football game or a barbecue. A public servant since her election to Metro Council in 2003, Wilhoite feels there needs to be a "hard reset" in which politics are set aside and Nashvillians are put first— which includes making amends with the state. "I do believe it was like poking the bear…not wanting the Republican National Convention here," she told News2's Bob Mueller last month. "I would have been a little upset if they didn't want to have the Democratic National Convention."
Regarding the city's growth, Wilhoite believes the residential and commercial sides of Nashville should grow hand-in-hand, instead of being at odds; after all, building strong businesses creates better jobs and, in turn, assures people they can afford to live and upkeep great, local neighborhoods. Like other candidates, she's focused on increasing affordable housing and addressing the root causes of homelessness. However, Wilhoite may be the only candidate who has explicitly acknowledged that the city's housing crisis is an everyone issue, rather than just a working-class issue.
Hot Button Issues
Public Safety: Addressing public safety, in Wilhoite's view, requires a two-pronged approach: it's not just about investing in education, it's also boosting youth community centers and neighborhood activities. It's not just about supporting the police, it's about making sure the local justice system has the resources it needs. She's strategically side-stepped conversations about gun control, making it clear that the state, not the city, deals with that sort of legislation. "[It's] not within our authority," she stated in a recent interview with the Banner and the Nashville Scene. That doesn't necessarily mean she doesn't support "implementing gun laws," but she has made this distinction on the campaign trail regarding the actual powers of the mayor's office.
Education: If elected, Wilhoite plans to work closely with Dr. Adrienne Battle, MNPS' Director of Schools. Like many of her opponents, Wilhoite wants to raise teacher pay with the goal of attracting top talent to MNPS. However, unlike many of her opponents, Wilhoite values parental input. "I mean, you could have a PTO meeting with the mayor," she told the Scene. "Why not? Why can't you hear from the parents? [Work] with the superintendent of schools, because they know the needs, but also [work] with parents and… teachers and staff to hear them directly."
Transit: Similar to candidates Alice Rolli and Heidi Campbell, Wilhoite wants to take a regional approach to transit. She's also the only mayoral hopeful to speak about Nashville's goal to become carbon neutral by 2050. According to her campaign website, accomplishing this requires "mass transit [to]...involve using the latest technologies, such as electric buses, and have a focus on sustainability."
OTHER INFORMATION
SHARON HURT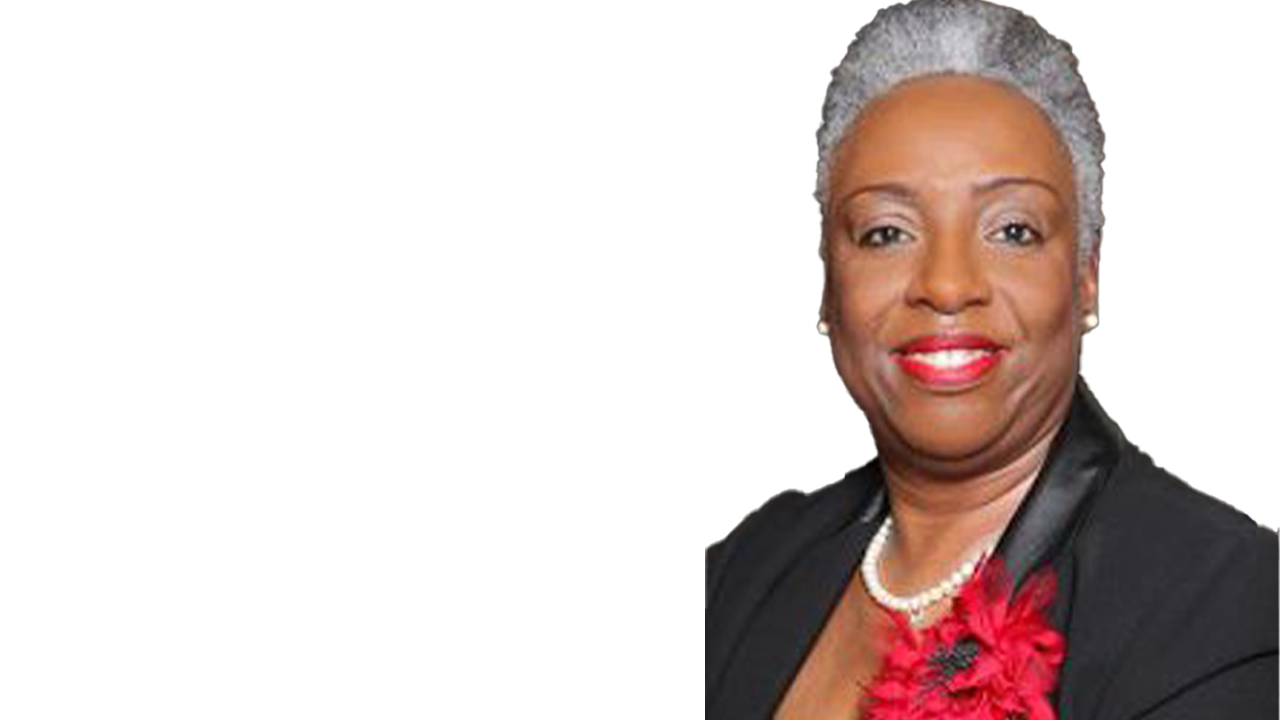 As a council member at-large since 2015, Sharon Hurt has had a front row seat to every change and battle the county has experienced for almost a decade. This, she says, paired with her nonprofit experience, makes her a great fit for the executive office. A resident of Nashville for almost 40 years, Hurt doesn't like watching the locals get left behind as the city continues to grow. With this in mind, Hurt plans to tackle affordable housing and homelessness respectively, by rezoning certain neighborhoods to increase their density, and supporting nonprofits like Habitat for Humanity.
If elected mayor, gun control and equity for all would top her list of priorities. According to her website, "Sharon wants to make sure Nashville is a place where everyone, regardless of their gender, sexual identity or disability status, is not just tolerated, but celebrated." Hurt has campaigned on these priorities as well as ensuring that Metro employees will have access to gender-affirming care and re-establishing the mayor's Commission on Gender Equity. In fact, a look at her legislative record shows she puts her money where her mouth is: she's supported and passed legislation adjusting these types of specialized health benefit requirements for private companies who apply for Metro funded grants and subsidies. She also sponsored an amendment requiring 25% of the Titans Stadium vendors and contractors to be local, women-owned, or minority-owned businesses.
Hot Button Issues
Public Safety: Though her campaign website outlines her support of a Federal assault weapon ban and red flag gun laws, Hurt doesn't have a record of going as far as some of her colleagues in Metro council who would rather cut MNPD funding. In fact, just this budget season, she co-sponsored a resolution increasing the annual salary for both officers and the Sheriff. She also supports an approach to public safety we've seen embraced by Freddie O'Connell, pairing police with a community-based violence-prevention plan.
Education: Throughout her campaign, Hurt has highlighted and reflected on her experiences working as a substitute teacher for an adult learning center. As mayor, she plans to fully support teachers by increasing not only funding, but also their freedom to teach without so much bureaucratic red tape. Furthermore, she plans to address the disaster set in motion by MNPS's low literacy rates by launching a literary initiative, with the goal of ensuring every first-grader reads at grade level by the end of her first term.
Transit: According to Hurt's website, it's high time to stop kicking transit down the line, and she has specific ideas. Rather than proposing a "sweeping referendum," she wants to start small by improving transit centers, bus stops, and bus schedules. She also plans to unclog traffic by developing bus-only lanes along the Murfreesboro Pike Corridor.
OTHER INFORMATION
OTHER CANDIDATES
Slogan Take Part in Something Great
Slogan The BEST Choice For Your VOICE!
Slogan Policy Not Politics
Slogan Music City is Out of Tune
✰ ✰ ✰
❏ VICE MAYORAL RACE
At every Metro Council meeting, you'll see the vice mayor sitting behind a podium at the head of the chamber, gavel in hand, moving the agenda along. The vice mayor, while technically president of the council, doesn't vote with the rest of the body, except in the case of a tie. Aside from setting legislative priorities for the council (typically by creating certain special committees and appointing chairs), this position is also expected to step in if, for some reason, the mayor is unable to fulfill his or her duties. The vice mayor runs a campaign independent from the mayor (i.e., they don't share a ticket) and serves a four-year term.
✰✰✰ JIM SHULMAN (incumbent)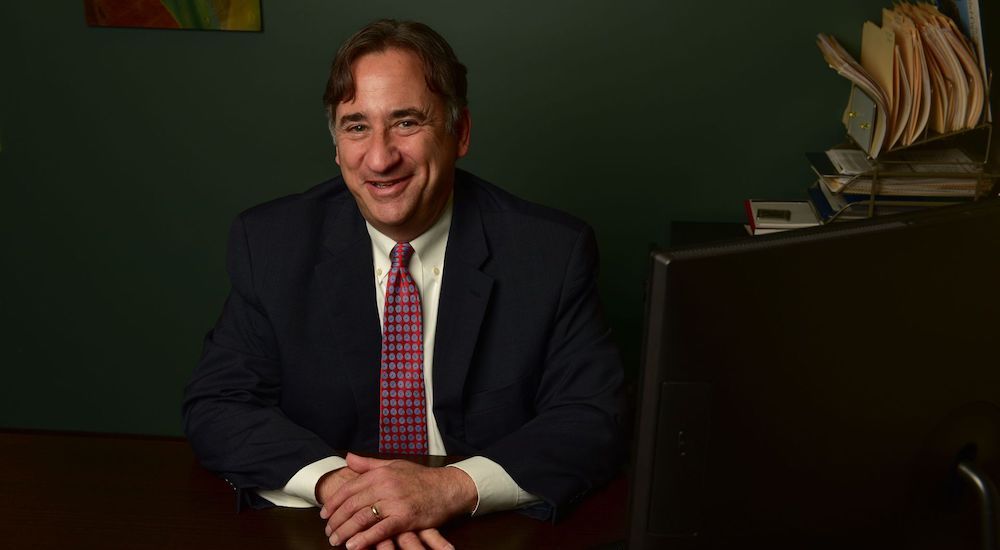 Since his election to council in 1999, Vice Mayor Shulman has been a constant public servant. After representing District 25 as a council member for eight years, he went on to serve as a member at-large from 2015 to 2018. He was elected to his current position by special election in September 2018, then again for his first four-year term in 2019. Even-keeled and mild-mannered, Shulman believes Metro officials have a duty to keep the county running smoothly.
Over the years, we've watched the old-school Democrat keep his cool during the most contentious battles. However, his adherence to decorum and aversion to incivility have earned him criticism from some louder, brasher members of the council body. According to Schulman, school safety is his number one priority, followed by public safety, education, infrastructure, and affordability.
A two-time Vanderbilt alumnus, Shulman has taken on a myriad of government roles, both locally and at the state level. In the '80s, he served as lead legal counsel for the Department of Finance and Administration under Governor Ned McWherter (D), then spent six years as Chief of Staff for former Speaker of the House Jimmy Naifeh (D-Covington). In 2008, fresh off of two terms on the council, he was appointed Deputy Commissioner for the Tennessee Department of Health. He most recently served as the CEO of the Safe Haven Family Shelter, a role he exited in 2022.
Other Information
ANGIE HENDERSON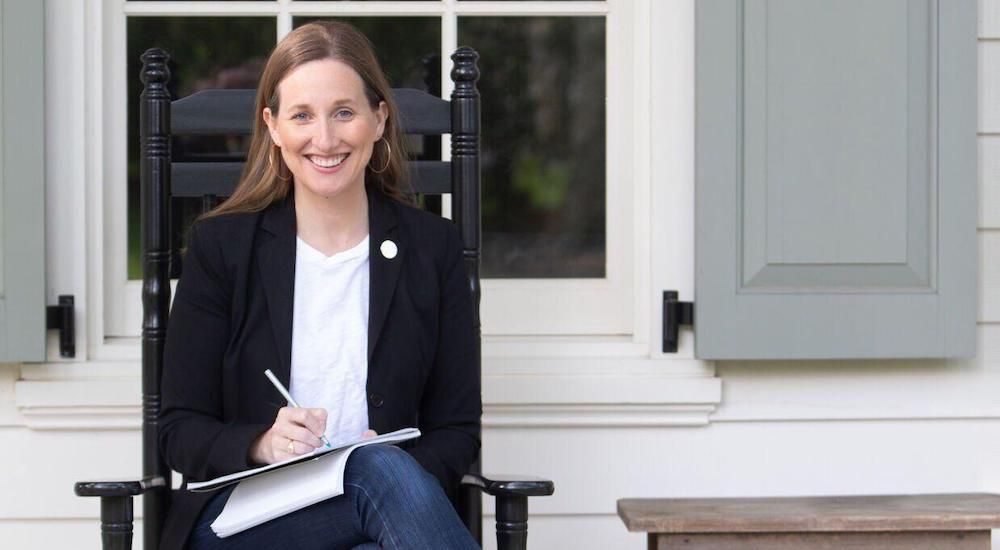 After eight years of serving District 34, Councilwoman Angie Henderson hopes to make the jump from council member to vice mayor. The southwestern area of the county she's represented for two terms includes portions of Green Hills, Forest Hills, and Cheekwood. A native Nashvillian, Henderson is the founder of the Green Hills Action Partners. She also served as president of the Belle Meade Highlands Neighborhood Association and on the board of Harpeth Hall's Alumnae Association.
An alumna of Bryn Mawr College, Henderson has highlighted her degree in Growth & Structure of Cities as a city planning asset. During her time on Metro Council, she served on the Parks, Library, & Arts Committee, the Charter Revision Committee, Public Works Committee, and the Budget and Finance Committee. Her most personally prized policy wins include tackling the city's sidewalk problem and protecting its tree canopy. Like many of her colleagues, Henderson wasn't a fan of how rapidly the Titans stadium deal unfolded. She's also called Vice Mayor Shulman's interpretation and execution of the rules into question during a few council meetings.
If Henderson wins the race, she'd likely advocate for a more walkable (or bikeable) Nashville. On her campaign website, she dreamily recounts her time in San Francisco, during which she and her family enjoyed "riding the bus and cable car to and from work, walking almost everywhere, and biking over the Golden Gate Bridge on the weekends." Despite her support of mass transit, Henderson has also shown her preservationist colors while campaigning; she's frequently highlighted the need to slow the legislative process down in Nashville, a sentiment many council members have echoed following the whirlwind of development over the past few years
Other Information
✰ ✰ ✰
❏ COUNCIL AT-LARGE RACE
At-large council members make up five of Metro Council's forty seats. At- large council members, just like districted council members, have the ability to bring forward legislation, serve on committees, and cast votes during council meetings. However, rather than just representing one district, at-large members represent every constituent in the county.
This year, twenty-one candidates are vying for the five at-large seats, two of which are running for reelection as incumbents. This is a four-year position with a two-term limit. Current districted council members can run for an at-large seat even if they're termed out of their districted council member position; in fact, there are three current Metro council members doing just that. To help you get a better sense of who's running, we've provided descriptions of each candidate, plus some useful links with more info on their platforms.
Remember, you have the ability to cast a vote for five of these at-large council members no matter where you live within Davidson County.
✰✰✰ RUSS PULLEY
Russ Pulley has been an enduring voice of reason while serving as the representative for District 25, so we can expect him to bring consistency and common sense to the table as a member-at-large. When most of his colleagues hopped aboard the defund-the-police train, Pulley, a former FBI agent, supported policing. For example, when a 2020 amendment to increase MNPD's budget had no sponsor, he stepped up to carry it, earning the ire of some activists. He also held the line against Sean Parker's BL1471 which redefined the term family. During his time on the council, Pulley has served on the Codes, Fair, and Farmers' Market Committee; the Public Safety, Beer, and Regulated Beverages Committee; and the Health, Hospitals, and Social Services Committee.
Other Information
✰✰✰ BURKLEY ALLEN (incumbent)
One of two incumbent at-large members running for office this year, Burkley Allen has been serving on Metro Council for over a decade. Well-informed, nuanced, and unafraid to stand firm in her principles, Allen engages with the community while grappling with emerging, recurrent issues in our New Nashville, including affordable housing and homelessness. A mechanical engineer by trade, she's been a strong champion for canopy preservation, reducing light pollution, and other environmental efforts. She has served on the Budget and Finance Committee, the Ad Hoc Affordable Housing Committee, and the Public Works Committee.
Other Information
CHRIS CHENG
A newcomer to the Metro political scene, Chris Chang describes himself as a "practical person." The Antioch native, former army ranger, and current business owner, plans to improve city policy by putting his experiences, along with his formal education in business and public policy, to use. If elected, he plans to prioritize small business growth, infrastructure, and more investments to build a stronger sense of local community.
Other Information
INDRANI RAY
Bellevue resident Indrani Ray is the president & CEO of Harpeth & Blair, LLC, which analyzes data in order to maximize efficiency. Ray, who criticized 2020's 34 percent property tax increase is running on a platform emphasizing her economic background. In addition to outlining the need for mental health and economic support in order to deter criminal behavior, Ray wants to do a line-item audit of MNPS.
Other Information
JEFF SYRACUSE
Like Russ Pulley, Councilmember Jeff Syracuse is another districted representative trying to make the jump to member-at-large. Known for his vested interest in the professional music community, Syracuse represented District 15 while maintaining his professional career at BMI. As far as his experience goes, Syracuse served as the President Pro Tempore (i.e., the CM who steps in for the vice mayor if need be) from 2019-2020, and has sat on both the Budget and Finance Committee and the Parks, Library, Arts and Recreation Committee. If elected, he plans to make affordable housing his number one priority.
Other Information
ZULFAT "Z" SUARA (incumbent)
A current member at-large, Zulfat Suara is running for reelection. It is worth noting that Suara is the first Nigerian woman elected to any office in the United States, and the winner of the FBI's Community Leadership Award. Suara, who is endorsed by Planned Parenthood, is a longtime advocate for affordable housing and higher wages. She has put her experience as an accountant to work when serving on the Budget and Finance Committee; the Affordable Housing Committee; the Education Committee; and the Personnel, Public Information, and Human Relations Committee.
Other Information
ARNOLD HAYES
Equity, police accountability, mental health, and serving the marginalized are the major cornerstones of Arnold Hayes's campaign. A retired engineer and former MNPS teacher, Hayes has remained civically engaged in Nashville through his involvement with his church, the Nashville Organization for Action and Hope (NOAH), the Community Oversight Board, and the NAACP. If elected, Hayes maintains that he'll strive for civility and compassion while tackling the major inequities that are part and parcel of rapidly developing cities.
Other Information
YOLANDA HOCKETT
Yolanda Hockett has worked at the Rite of Passage Davidson County Juvenile Detention Center for almost 30 years and is running to advocate for the youth of Nashville. Hockett ran for District 2 and lost to Councilmember Kyonzté Toombs, whom she appears to have graciously supported after her defeat. According to some literature from her District 2 campaign, Hockett outlined a balanced approach to public safety, one that supported and funded police officers and first responders while calling for transparency and accountability in the field.
Other Information
STEPHEN DOWNS
An Eastside native, Purple Heart recipient, and a retired veteran of the social work and healthcare industries, Stephen Downs hopes to create more equity for Nashvillians. Specifically he outlined his desire to improve opportunities in both private and public education, support first responders, tackle affordable housing issues, and clean up Metro's infrastructure on his Tennessean questionnaire.
Other Information
HOWARD JONES
Howard Jones is hitting the campaign trail with a plan called "One Nashville" that outlines equity for minorities disproportionately affected during the pandemic. Born and raised in Davidson County, Jones is an educational administrator for MNPS and the senior pastor at Fairfield Missionary Baptist Church. His priorities are equitable housing, education, transit, and better wages.
Other Information
QUIN EVANS-SEGALL
On her Tennessean questionnaire, Quin Evans-Segall stated that the way Metro Government currently operates has "failed to rise to the challenges of our growing city." An attorney and native Nashvillian,Evans-Segall plans to build coalitions, create new laws, and update Metro's tired systems and procedures. Endorsed by Planned Parenthood, Segal's top issues seem to revolve around abortion rights, equity, and gun control.
Other Information
DELISHIA DANIELLE PORTERFIELD
Though Delishia Danielle Porterfield is currently serving her first term as the council member for District 29, she's probably most widely known for supporting and nominating Justin Jones as the interim state representative for District 52 after his expulsion. This display of solidarity was significant, considering Porterfield lost to Jones during the primary race for District 52 last year.
A champion for progressive values and a staunch supporter of the city's labor unions, Porterfield is the director of leadership and advocacy at Stand Up Nashville, a local activist group originally co-founded by Odessa Kelly. Stand Up lobbies the council often. So often, in fact, that the question of whether there is a conflict of interest between Porterfield's two jobs has been raised on a few occasions during discussions on the floor. Porterfield has served on the Budget and Finance Committee; the Education Committee; and the Health, Hospitals and Social Services Committee. If elected, we're sure she'll continue to push back against the TNGOP in her quest to achieve equity for all.
Other Information
OLIVIA HILL
A fourth-generation Nashvillian and Navy combat veteran with over 30 years in the engineering industry, Hill is the first ever transgender woman to run for office in Davidson County. Endorsed by Planned Parenthood, Hill's top priorities include improving infrastructure and housing the homeless.
Other Information
MARCIA MASULLA
Listing institutions, companies, and entities Marcia Masulla hasn't been a part of may be easier than listing all the things she's involved with. Masulla did a stint in Mayor Cooper's office, worked for both the Tennessean and USA Today, co-founded Nashville Fashion Week, and served on the boards for the Belcourt Theatre, Stand Up Nashville, and Inclusion Tennessee— just to scratch the surface of her resumé. She's currently the CEO of Roar Nashville, a strategic communications firm Her platform, which is endorsed by Planned Parenthood, is centered primarily on LGBTQ+ advocacy and abortion rights.
Other Information
JONATHAN WILLIAMSON
Another native Nashvillian, Jonathan Williamson's passion for community involvement started at a young age and, if elected to office, he plans to create more opportunities for Nashville's youth to serve their city. This includes creating more leadership programming and increasing funding for the arts. An MTSU alumnus with a degree in communication and a passion for African American studies, Williamson plans on being a strong advocate for the black and brown communities in Nashville.
Other Information
CHRIS CROFTON
A stand-up comedian and author of the Scene's "The Advice King" column, Chris Crofton decided to throw his hat in the ring to create an equitable Nashville that fights against fascism. A quick look at Crofton's Tennessean questionnaire makes it clear he has no interest in coming to an understanding with the GOP supermajority. We at The Pamphleteer believe you have to work with others to get things done, but we digress.
Other Information
OTHER CANDIDATES
RONNIE E. GREER, SR
TONY CHAPMAN
BRIAN HELLWIG
GILBERT RAMIREZ
✰ ✰ ✰
❏ DISTRICTED COUNCIL RACES
Council members make up thirty-five of Metro Council's forty seats. Similar to at-large council members, districted council members have the ability to bring forward legislation, serve on committees, and cast votes during council meetings. However, rather than just representing the entire county like the five at-large council members, these council members represent the 15,000-17,000 constituents located within their district.
This year, 17 of the 35 seats are open races with no incumbent running. This means that almost half of the council will be filled with brand new representatives.
Not sure what council district you're in? Enter your address and find your district here.
COUNCIL DISTRICT 1 (OPEN SEAT)
COUNCIL DISTRICT 2
Unopposed
COUNCIL DISTRICT 3
Unopposed
COUNCIL DISTRICT 4 (OPEN SEAT)
COUNCIL DISTRICT 5
Self-proclaimed Democratic Socialist
COUNCIL DISTRICT 6 (OPEN SEAT)
COUNCIL DISTRICT 7
DANNY WILLIAMS
COUNCIL DISTRICT 8 (OPEN SEAT)
MARTEZ COLEMAN
COUNCIL DISTRICT 9
COUNCIL DISTRICT 10
COUNCIL DISTRICT 11 (OPEN SEAT)
COUNCIL DISTRICT 12
Unopposed
COUNCIL DISTRICT 13
Unopposed
COUNCIL DISTRICT 14 (OPEN SEAT)
COUNCIL DISTRICT 15 (OPEN SEAT)
COUNCIL DISTRICT 16
COUNCIL DISTRICT 17 (OPEN SEAT)
COUNCIL DISTRICT 18
COUNCIL DISTRICT 19 (OPEN SEAT)
COUNCIL DISTRICT 20 (OPEN SEAT)
SCOTT GILLIHAN
COUNCIL DISTRICT 21
COUNCIL DISTRICT 22 (OPEN SEAT)
Unopposed
COUNCIL DISTRICT 23
COUNCIL DISTRICT 24 (OPEN SEAT)
Unopposed
COUNCIL DISTRICT 25 (OPEN SEAT)
ROLANDO TOYOS
COUNCIL DISTRICT 26
Unopposed
COUNCIL DISTRICT 27
ROBERT NASH (INCUMBENT)
Unopposed
COUNCIL DISTRICT 28 (OPEN SEAT)
COUNCIL DISTRICT 29 (OPEN SEAT)
JAMA MOHAMED
MICHELE VETTER
COUNCIL DISTRICT 30
COUNCIL DISTRICT 31
COUNCIL DISTRICT 32
Unopposed
COUNCIL DISTRICT 33
ANTOINETTE W. LEE (INCUMBENT)
Unopposed
COUNCIL DISTRICT 34 (OPEN SEAT)
LUKE AUSTIN ELLIOTT
COUNCIL DISTRICT 35 (OPEN SEAT)
CARSON SMART