No. 121: Standing on the corner, watching all the masks go by...
⁂ Nashville's Alt-Daily ⁂ Monument or Mausoleum · Another Session · The Church of Woke · Much More!
Good morning, everyone.
Hope your Halloween weekend was sufficiently spooky or whatever you were after. We have a dry, cool day ahead of us here in Nashville.
Below, we introduce Jerod Hollyfield's new series in which he explores various Nashville institutions and assesses them for the cultural clout. It's an important series we're calling "Monument or Mausoleum" that wrestles with Nashville's cultural identity in the midst of its explosive growth. He'll ask the hard questions and opens up with an exploration of the Belcourt Theatre, detailing its history and discussing its role in the community.
In addition, we take a look at the Covid special session which ended late Saturday night with a flurry of half-steps and balks towards banning mask and vaccine mandates carving out notable exceptions for private businesses after receiving pressure from Ford among others.
Thanks for reading.

Whether Nashville's reign as "It City" began with summer 2012's GQ feature or The New York Times's travel-section coronation in the early days of 2013, Music City has spent the better part of the last decade in the throes of an identity crisis. Corners like 12 South and Green Hills have fallen victim to the loftiness of their Tripadvisor rankings, casting out the likes of Nashville staples from Table 3 to Las Paletas in favor of overpriced apartments and middlebrow corporate restaurants whose antiseptic, Holiday–Inn–Express aesthetic extended to the inevitable remodeling of everything around them. Others like East Nashville hallmark The East Room have leaned into their low-fi anti-authoritarian roots (vaxx cards be damned) in attempts to absolve themselves from the sins of their neighborhoods' gentrification.
Despite its press coverage, the oft-cited battle for Nashville's soul has long lacked a concrete strategy. Of course a city of our size and energy is prone to creative destruction, especially since 80 outsiders (or 150 or 3000 depending on the vagueness of sourcing) move here every day—most of whom likely employ the term creative destruction on a regular basis. As proponents of Ye Ole Nashville fight to preserve the past, few seem to ask the hard questions concerning which establishments typify the authentic Athens of the South and which flex their faux street credibility to cater to touring elites—be they out-of-towner bachelorettes, internationally famous celebrities migrating for their brands, or that budding music producer on the Young Entertainment Professionals Facebook group who regularly reminds us for months he just moved to the city and wants to collab. In this series, we examine the role of Nashville's iconic institutions and their true contributions to the creative culture and intellectual life that our city must preserve long after our It status fades.
Pure Cinema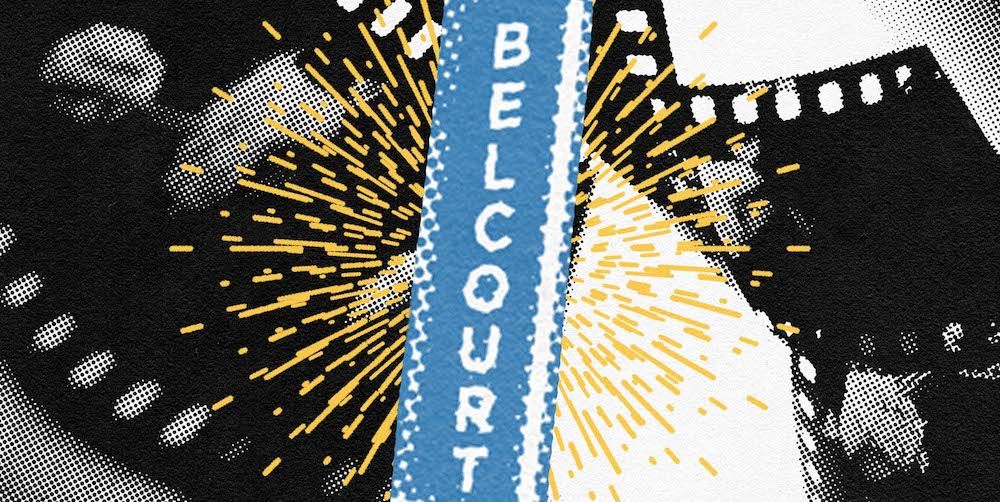 JUST ANOTHER SESSION
The Covid special session concluded early Saturday morning with the passage ofan omnibus bill addressing mask and vaccine mandates in Tennessee. There was much bluff and bluster leading up to the session as GOP lawmakers harangued against the Biden administration's overreach into the state.
In short, the bill:
Prohibits vaccine passports (with a notable exception for concert venues)
Bans vaccine mandates for non-healthcare related businesses
Bans mask mandates in public schools unless experiencing "severe conditions"
School districts cannot institute district-wide mandates
Private businesses and schools maintain their ability to mandate masks
Entities that receive federal funds would be able to require vaccines after obtaining approval
Those fired for refusing vaccines are eligible for unemployment
Liability protections for businesses would last until July 2022, but the entire package of COVID-19 laws would end in July 2023
For Tennessee's public schools "severe conditions" are defined as an average 14-day rolling COVID infection rate of at least 1,000 new infections for every 100,000 residents in a community. Additionally, mandates in public schools can only last for 14-days at a time.
The state received pushback from Ford, who claimed mask mandates allowed them to function through the pandemic, and the Tennessee Trucking Association, who pointed to the difficulties of dealing with state-by-state differences in vaccine and mask mandates, and that ultimately, it will need to comply with federal laws regardless of what states like Tennessee prohibit or allow.
Two other notable bills give the power to enforce quarantines to the state, and permit partisan school board elections.
HEADLINES
DEVELOPMENT

THINGS TO DO
🖼 The Frist Art Museum has an exhibit celebrating ascendant Art Deco art from the 1920s and 1930s running until January.
Tonight
💀 Grateful Monday ft. The Stolen Faces, 7p, Info
OTHER
Grand Ole Opry celebrates 5000th show (WSMV)






Thoughts and news concerning everyone's favorite viral pandemic.
HEADLINES
✰ FDA authorizes use of Pfizer's COVID-19 vaccine for kids 5-11 (NY Post)
✰ Vaccinated People Also Spread the Delta Variant, Yearlong Study Shows (Bloomberg)
26 FDNY firehouse companies out of service over vaccine mandate staff shortage (NY Post)
40 Percent of Inspected Businesses Noncompliant With Vaccine Pass Mandate (Epoch Times)
Biden COVID-19 Adviser: Vaccine Mandate on Private Businesses Will Be Ready 'Soon' (Epoch Times) Nods politely, "Sure."
Citi Requires Vaccines for All U.S. Workers, Citing Biden Order (Bloomberg)
In-N-Out closes all indoor dining rooms in Bay Area county over local COVID vaccine mandates (KTLA)
DeSantis Handles Covid--Without Mandates or Hysteria (NY Post)
OTHER
Around the Web
✞ The High Church of Wokeism The movement's catechism is the catalog of the Beacon Press
⚙︎ Was life better in hunter-gatherer times? For the last 200 years or so, life has been getting better for the average human in the world. What about for the 300,000+ years before that?
☁︎ China Warming The CCP is by far the biggest emitter of greenhouse gases on the planet. Is that a problem?
Political Theater Highlight Reel
Chip Roy abuses Jerry Nadler by explaining the Second Amendment
Cori Bush accuses fossil fuel industry of "White Supremacy"
Lincoln Project says it planted white supremacist impersonators at event for Virginia Republican candidate