No. 272: How to Save Western Civilization
⁂ Nashville's Alt-Daily ⁂ The Irish · Road Closures · Starbuck · Biden/Kimmel · Corpse Flower · Much More!
Good morning, everyone.
In the fantastic book How the Irish Saved Civilization, the author, Thomas Cahill, reflects in the first chapter on what lead to the fall of Rome before diving into the Irish's role in kindling the flame of Western Civilization:
There are, no doubt, lessons here for the contemporary reader. The changing character of the native population, brought about through unremarked pressures on porous borders; the creation of an increasingly unwieldy and rigid bureaucracy, whose own survival becomes its overriding goal; the despising of the military and the avoidance of its service by established families, while its offices present unprecedented opportunity for marginal men to whom its ranks had once been closed; the lip service paid to values long dead; the pretense that we still are what we once were; the increasing concentrations of the populace into richer and poorer by way of a corrupt tax system, and the desperation that inevitably follows; the aggrandizement of executive power at the expense of the legislature; ineffectual legislation promulgated with great show; the moral vocation of the man at the top to maintain order at all costs, while growing blind to the cruel dilemmas of ordinary life—these are all themes with which our world is familiar, nor are they the God-given property of any party or political point of view, even though we often act as if they were. At least, the emperor could not heap his economic burdens on posterity by creating long-term public debt, for floating capital had not yet been conceptualized. The only kinds of wealth worth speaking of were the fruits of the Earth.
I'm that guy that's constantly comparing different periods of history to our present predicament, and this is easily the greatest paragraph of that variety that I have run across. It's not deliberately trying to draw comparisons between then and now. The book was published in 1995.
Before we go... If you have the time, please make sure to check out our reader survey here. It'd mean a lot to us if you took a minute to fill it out. We'll pick one person from the list — randomly, of course — and give them a prize (TBD).
Onward.
Today, we look at road closures for CMA Fest, warn readers of fentanyl on the loose, wonder about Biden's Kimmel appearance, and look at some recent data on myocarditis.
You can follow us on Twitter (@realpamphleteer), LinkedIn (@realpamphleteer), or Instagram (@realpamphleteer) for additional content.
Also, be sure to check out our podcast. New episodes every Monday. Available wherever you get your podcasts.
Thanks for reading.
♬ WEEKEND PLAYLIST ♬
NEW PODCASTS THIS WEEK

Monday Morning Podcast Transmission No. 5: Starbuck Returns, Enough Pride, and Schools (ft. Joshua Nelson) (Listen)
In Conversation The first in our series of conversations with Republican candidates for Tennessee's 5th congressional district. Today, we talk to Jeff Beierlein (Listen)

● FENTANYL LACED DOLLAR BILLS FOUND ON GAS STATION FLOORS
"Find a penny, pick it up, and all day long you'll have good luck" but don't go picking up folded dollar bills, y'all.
Perry County Sheriff's office released a public service announcement yesterday warning Tennesseans that folded dollar bills filled with fentanyl are being left on gas station floors. Present in 79% of Nashville overdose toxicology reports, synthetic opioids like fentanyl have been bleeding into America through our northern and southern borders from China. The drug has been destroying and ending the lives of addicts, recreational users, and even unsuspecting bystanders, which the Sheriff's PSA hopes to help prevent.
FATAL IN MICRODOSES
One kilogram of fentanyl has the potential to kill 500,000 people. Animals, such as dogs, can die if they sniff it. Children are put at risk if they pick up these random dollar bills, get it on their hands, and ingest it. As Tennesseans dive into their summer, the Sheriff's department wants to remind everyone to stay aware and educate their children.
𝓧 CMA FEST ROAD CLOSURES
As reported by Williamson Source
Friday, June 10
Rep. John Lewis from KVB to Demonbreun -Friday, June 10 from 7 a.m. to 7 p.m.
Demonbreun from Rep. John Lewis to 6th Ave – Friday, June 10 from 7 a.m. to 7 p.m.
Saturday, June 11
Rep. John Lewis from KVB to Demonbreun -Saturday, June 11 from 7 a.m. to 7 p.m.
Demonbreun from Rep. John Lewis to 6th Ave – Saturday, June 11 from 7 a.m. to 7 p.m.
Sunday, June 12
Rep. John Lewis from KVB to Demonbreun -Sunday, June 12 from 7 a.m. to 7 p.m.
Demonbreun from Rep. John Lewis to 6th Ave – Sunday, June 12 from 7 a.m. to 7 p.m.
Monday, June 13
1st Ave from Broadway to Church – Mon. June 13 from 7 a.m. to 7 p.m.
Rep. John Lewis from Demonbreun to Broadway – Mon. June 13 from 9 a.m. to 3 p.m.
STARBUCK CASE SHOULD BE ENDING TODAY
The Pamphleteer expects to hear the final TN Supreme Court decision on the Starbuck case today. The injunction issued by Judge Perkins that would place Starbuck back on the ballot has been paused as Judges review the case. We will be updating readers on social media.
HEADLINES
POLITICS
DEVELOPMENT

✱ THE SINS OF THE LAST PRESIDENT ARE THE SINS OF THE...
For his first public press conference in over 100 days, Joe Biden went on Jimmy Kimmel Live! at the same time that Matthew McConaughey took to the White House to deliver the speech that Biden presumably doesn't have the energy to deliver himself.
The Kimmel appearance was a typical gaffe-worthy affair punctuated by a meandering monologue about why the youth give him hope because commercials have "biracial couples now" and young people watch them. NBC came out quick with the declaration, "Making off-the-cuff comments and occasional gaffes is a feature of his authenticity, not a bug." What for Trump was a liability is now a virtue.
Kimmel delivered predictably softball questions, even confronting this fact dead on, quipping, "You know, they're very concerned that I might not ask you serious questions." Kimmel then lobbed Biden the question he'd undoubtedly been expecting, "Why haven't we done anything about [gun violence]? Can't you issue an executive order?"
Biden responded that former President Trump passed executive orders out "like Halloween candy" adding, "What I don't want to do, and I'm not being facetious, I don't want to emulate Trump's abuse of the Constitution." This of course ignores the fact that Biden has been passing out Executive Orders at a more rapid clip than Trump.
He could've used the opportunity to condemn the Kavanaugh killer, but instead, we get glowing op-eds about how the attacker was "actually" a good guy. To quote the stand-in McConaughey because it seems to apply to this particular assailant, "I don't mind assholes. It's the dork I don't trust. The dork is the one who's trying to be whatever he thinks you want him to be. I trust the asshole 'cause you know where he's gonna stand." If we're to take it from the classmates of the would-be amateur assassin in National Review's glowing profile of him, he fell on the dork side, and that's weirdly enough what the Biden campaign wants to be perceived as — well-intentioned, goofy dorks who have everyone's best intentions in mind — contra the asshole Trump.
⤴ GRAPH OF THE DAY: MYOCARDITIS IN KIDS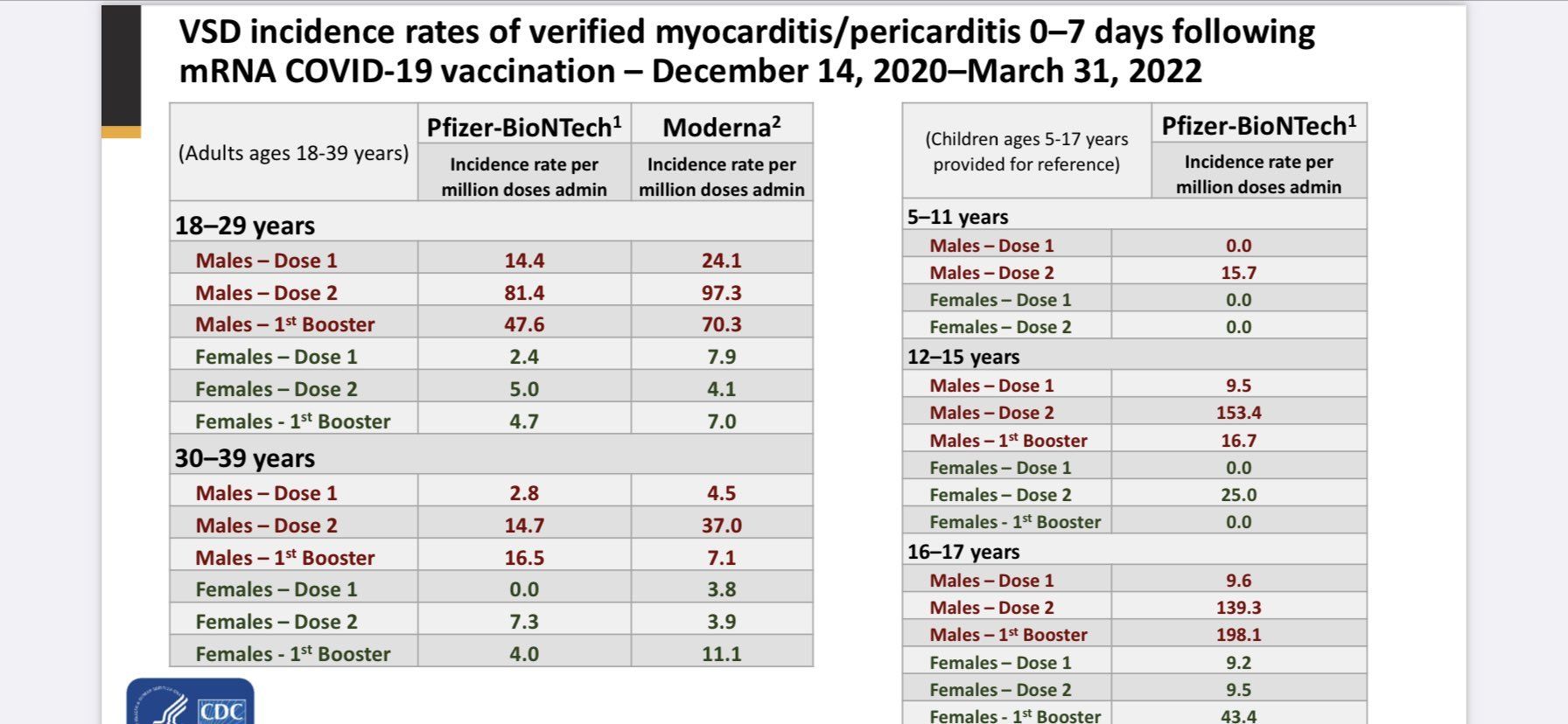 ⚔ MISSIVES ⚔

THINGS TO DO
View our full event calendar here.
🎪 Check out our favorite driving distance festivals this summer - Redneck Rumble in Lebanon this weekend, see us there.
👨🏻‍🌾 The Pamphleteer farmer's market guide.
👂 Listen to The Pamphleteer's Picks, a playlist of the bands featured in this week's calendar.
⚾️ The Sounds are playing the Norfolk Tides this week, June 7-12 at 7p.
TONIGHT
🎻 The Cowpokes @ Acme Feed & Seed, 12p, Free, Info
🎙 Musicians Corner @ Centennial Park, 5p, Free, Info
+ The Kernal goes on at 6:20p‌‌‌‌
🍀 Live Irish Music @ McNamara's Irish Pub, 6p, Free, Info
🏺 Porter Flea @ The Fairgrounds, 6p, Free, Info
+ Local and regional handmade goods market
🎸 Kelly's Heroes @ Robert's Western World, 6:30p, Free, Info
🎻 Seldom Scene @ Franklin Theater, 8p, $33, Info
+ Bluegrass
🎙 Stephanie Adlington @ Rudy's Jazz Room, 8p, $22, Info
+ Sultry prohibition era jazz
🎸 The Prescriptions @ Basement, 9:30p, $10, Info
SATURDAY
🏺 Porter Flea @ The Fairgrounds, 10a, Free, Info
+ Local and regional handmade goods market
🎙 Musicians Corner @ Centennial Park, 12p, Free, Info‌‌‌‌
🏎 Drag Race @ Music City Raceway, 2p, Free, Info
🎻 Cornelia Fort Pickin' Party, 5:30p, $18, Info
+ Chelsea Lovitt
🥼 Nurse Freedom Network Fundraising Dinner (w/ Dr. Peter McCullough) @ Historic Maple Lawn, 6p, Info
🍀 Live Irish Music @ McNamara's Irish Pub, 6p, Free, Info
🏜 Coyote Motel @ The 5 Spot, 6p, Free, Info
🎸 Kelly's Heroes @ Robert's Western World, 6:30p, Free, Info
🎺 All Star Jam @ Rudy's Jazz Room, 8p, $24, Info
+ funk, jazz, and fusion
SUNDAY
🎻 Bluegrass Brunch @ Von Elrod's, 10a, Info
🥼 Healthcare Homecoming: Patients' Rights Rally (w/ Dr. Peter McCullough) @ The Factory, 3p, Info
🎅🏽  Santa's Ice Cold Pickers @ Santa's Pub, 7p, Free, No Info‌‌
🎻 Nashville Symphony @ Crockett Park, 7p, Free, Info
🎸 New Madrid @ The Basement, 7:30p, $12, Info
⚡️ Lightning 100 Nashville Sunday Night @ 3rd & Lindsley, 8p, $15, Info
ON THE RADAR
🚨 Eprom @ Eastside Bowl, (6/25), $25.50, Info
🎹 Steely Dan @ First Bank Amphitheater, (7/13), $34+, Info
🏎 Nascar Ally 400 @ Nashville Superspeedway, (6/24-26) $11+, Info
🏜 Hiatus Kaiyote @ Marathon Music Works, (8/14), $35+, Info
🐂 Professional Bull Riding @ Bridgestone, (8/19-21), $20+ Info
🐖 Roger Waters @ Bridgestone, (8/27), $39, Info
🎹 Stereolab @ Marathon Music Works, (9/6), $35, Info
🎸 My Morning Jacket @ Ascend Amphitheater, (9/23), $22.88, Info
🎸 Smashing Pumpkins @ Bridgestone Arena, (10/10), $133+, Info

NEW THIS WEEK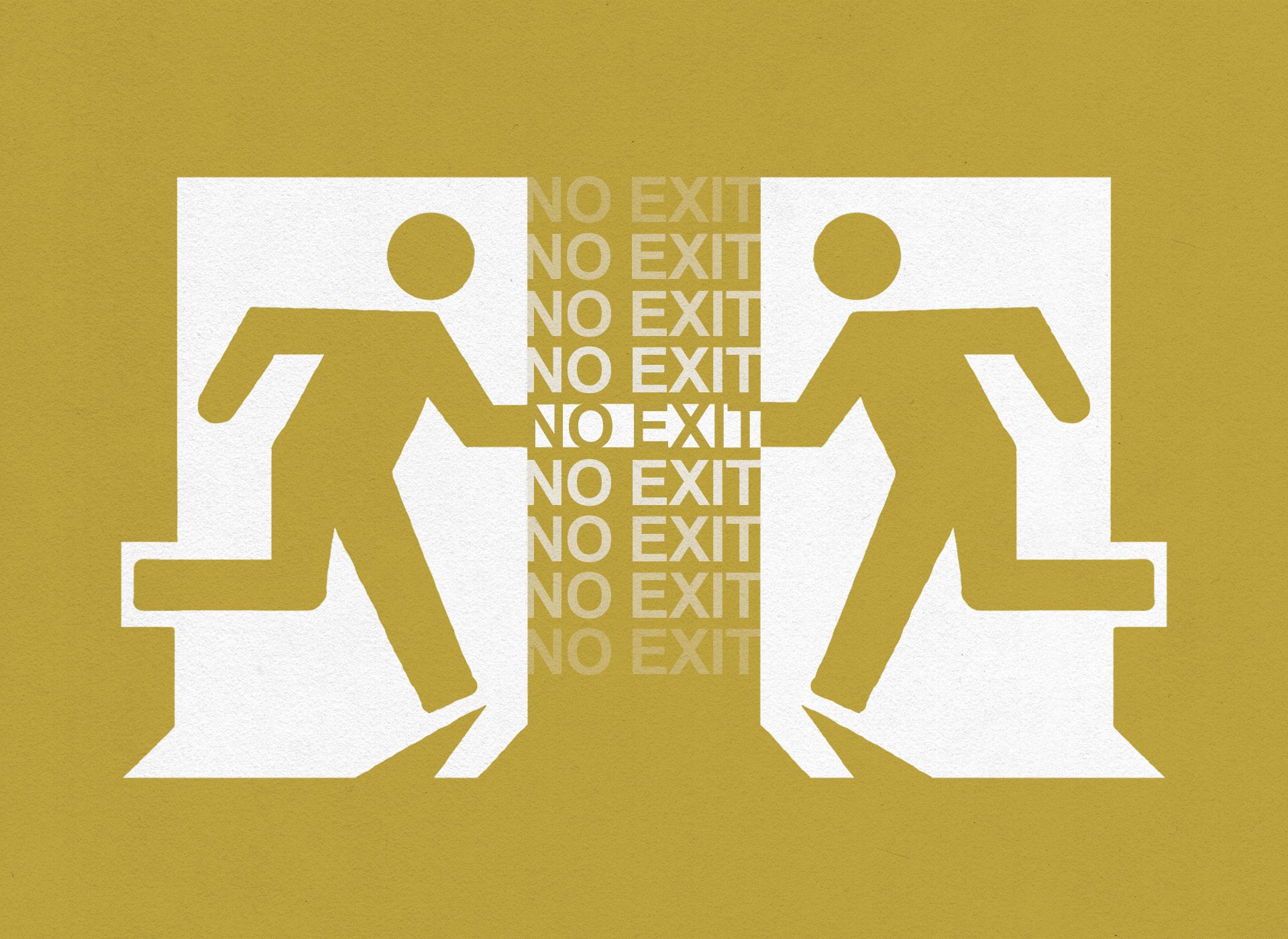 FROM THE ARCHIVE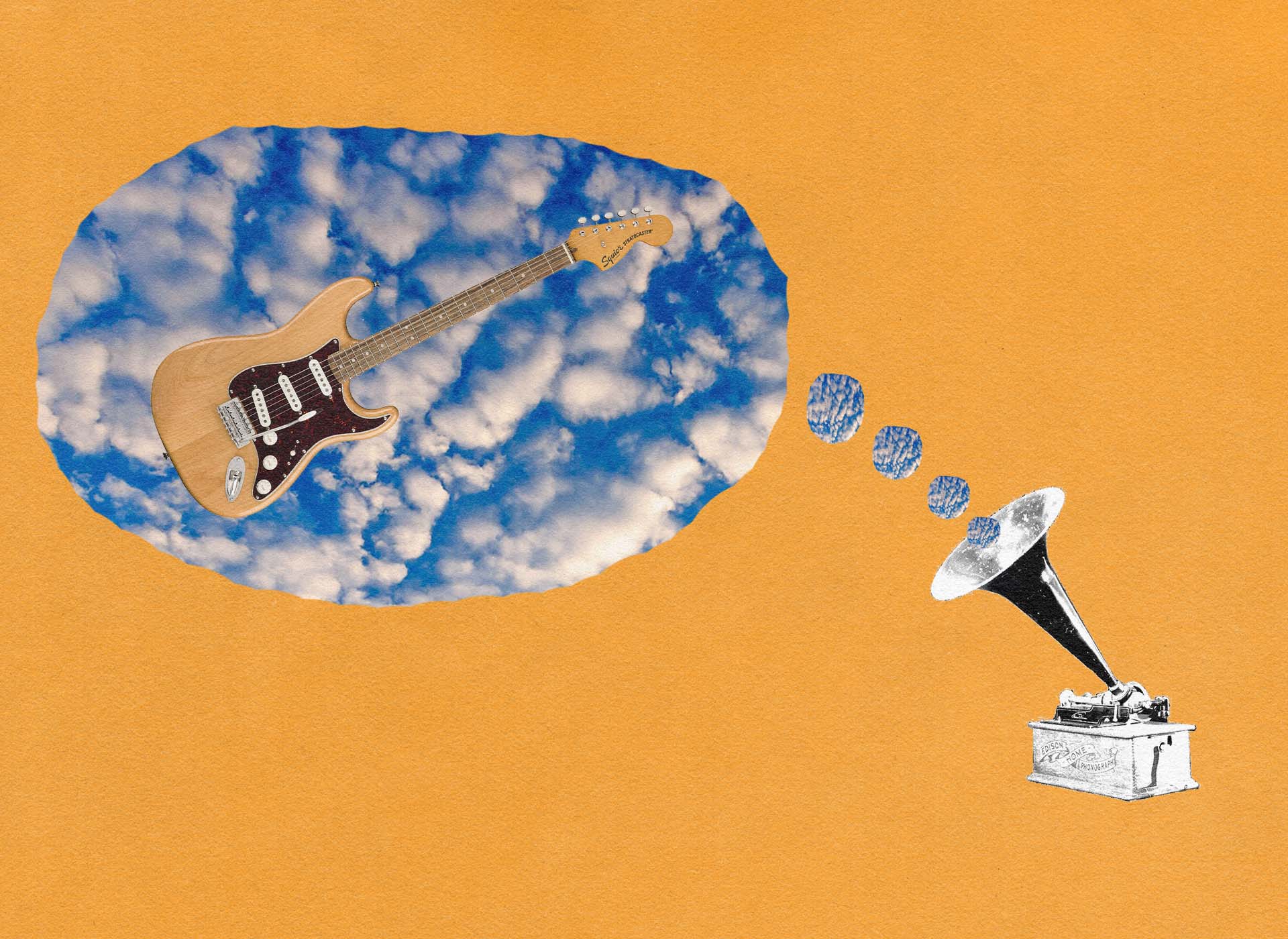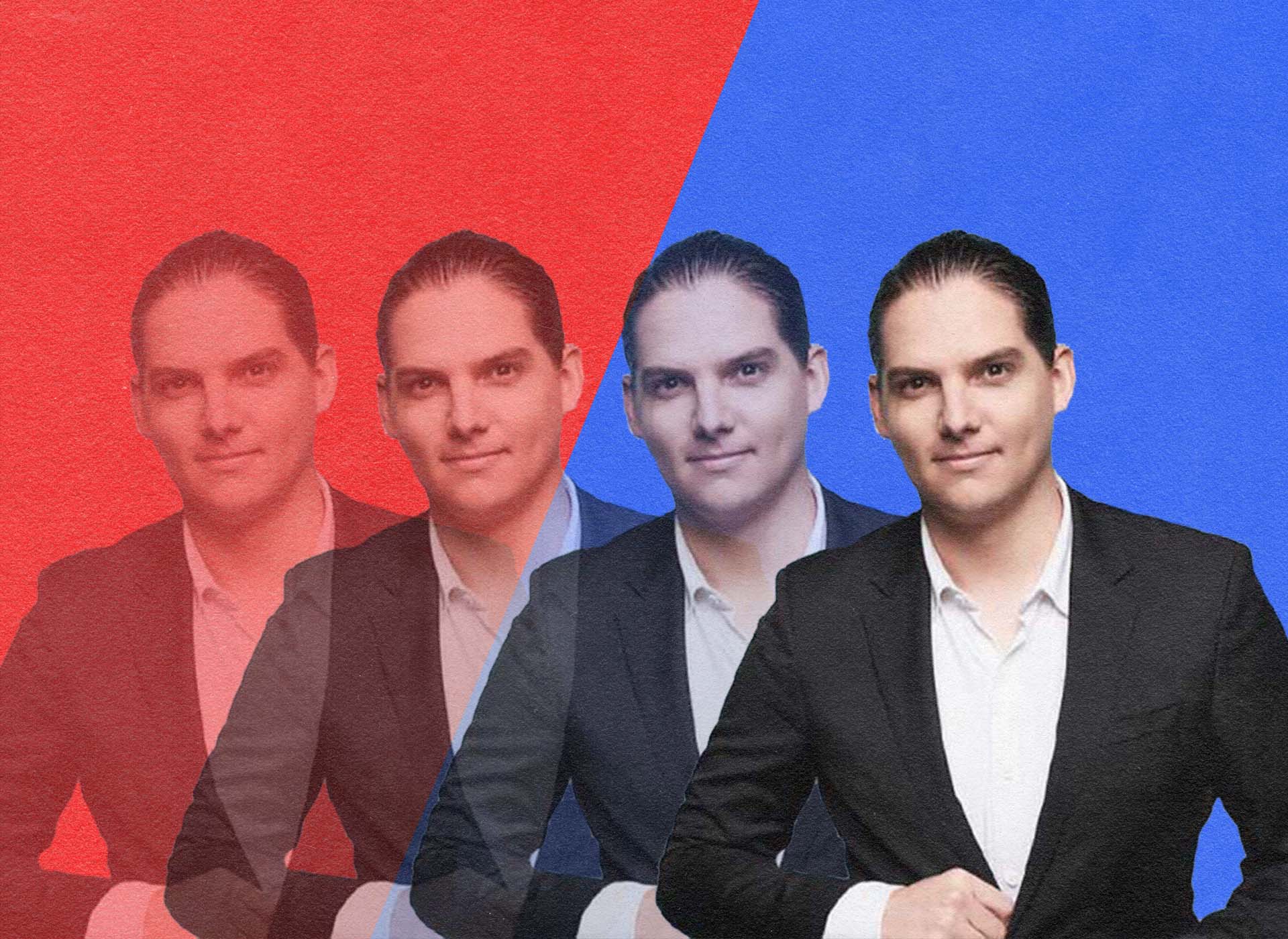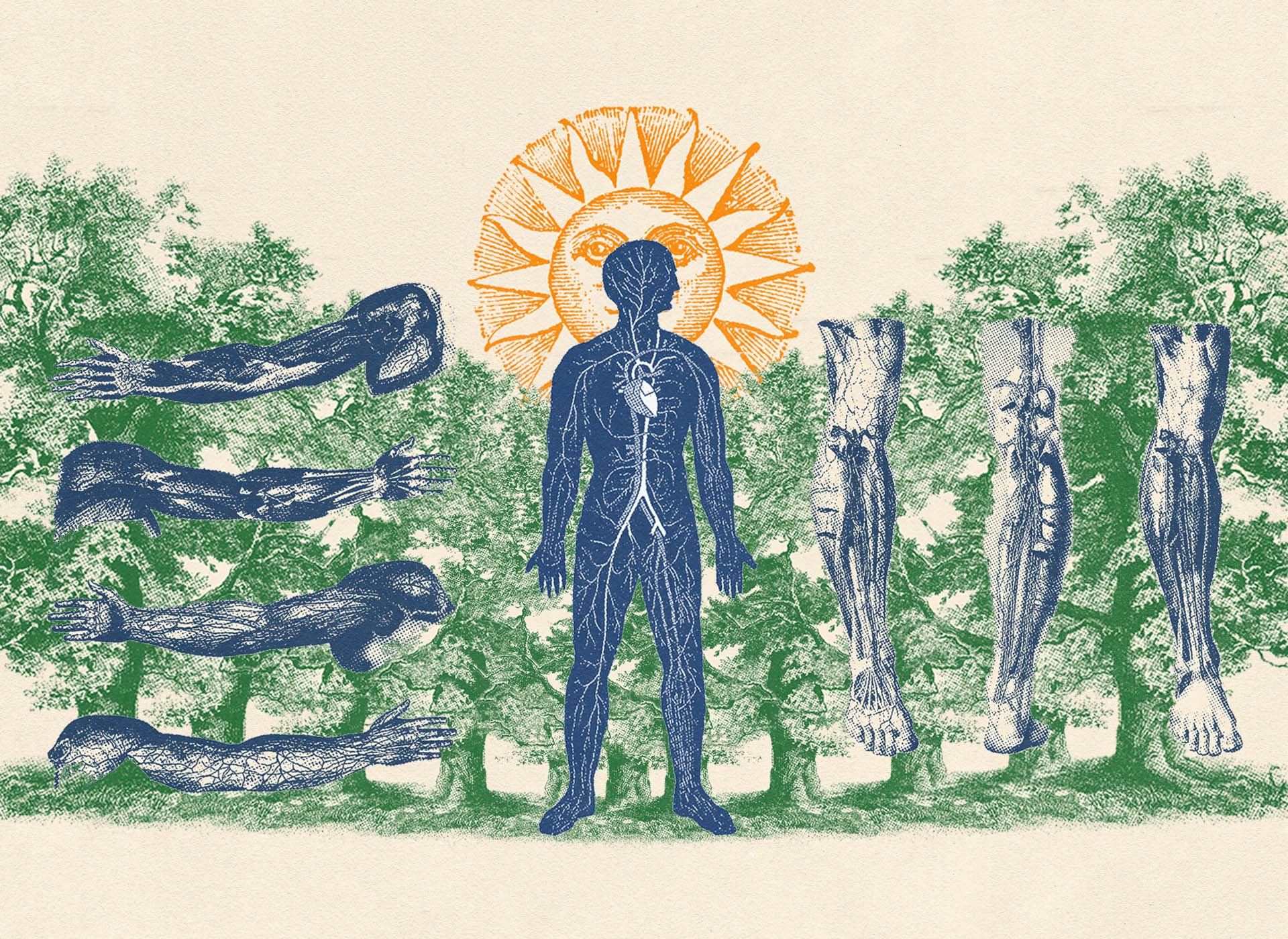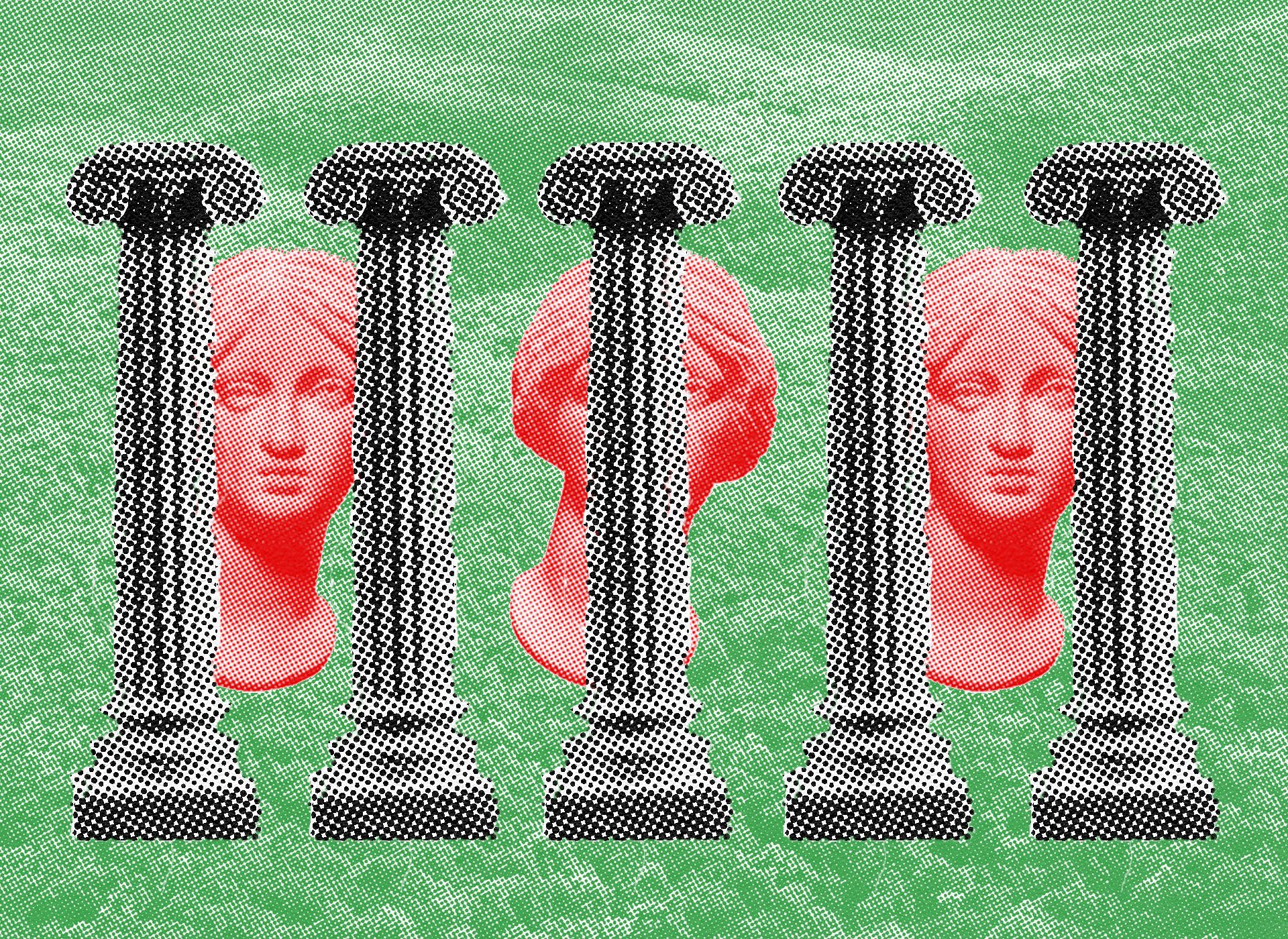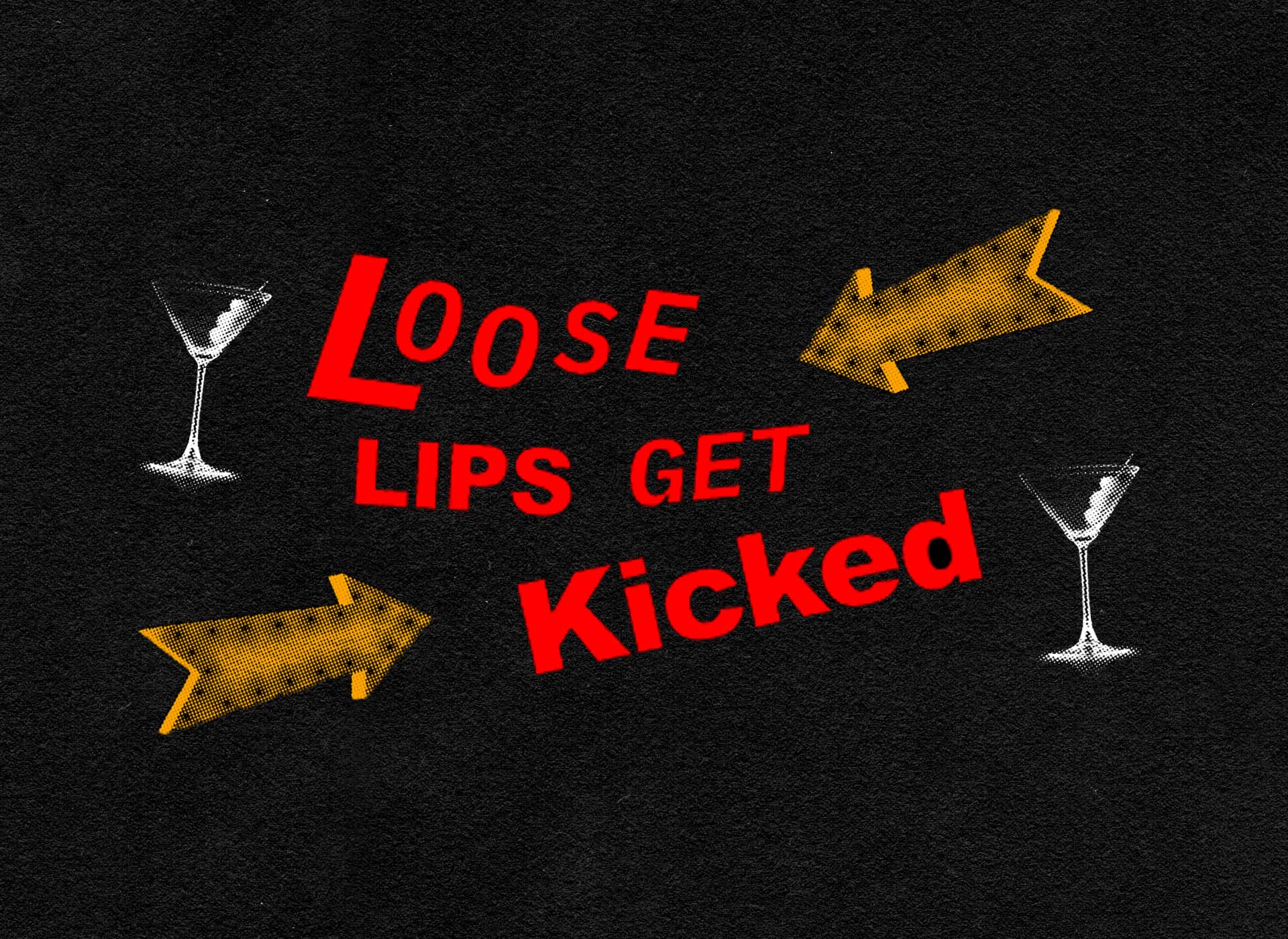 Around the Web
◉ Roe and the Fable of Progressive Neoliberalism The coming Supreme Court decision will extend the culture wars long enough to keep real economic reforms off the table forever
➢ Why men don't age like wine You're not going to become George Clooney
➫ Is the $100 Million Car the New $100 Million Artwork? A rare Mercedes sold for $143 million, doubling the last record. Are cars worth that much, or are automobiles just the new asset where billionaires park their funds?
Political Theater Highlight Reel
Secret Service takes down Abortion Activist in Biden's way
Joy Behar: "Once Black people get guns in this country, the gun laws will change. Trust me."
You May Also Like
Words of Wisdom
"If we take the widest and wisest view of a Cause, there is no such thing as a Lost Cause because there is no such thing as a Gained Cause. We fight for lost causes because we know that our defeat and dismay may be the preface to our successors' victory, though that victory itself will be temporary; we fight rather to keep something alive than in the expectation that anything will triumph."

T.S. Eliot
Today's newsletter is brought to you by Megan Podsiedlik (Nashville), Edward Landstreet (Local Noise), and Davis Hunt (everything else).