No. 274: All the Bias That's Fit to Print
⁂ Nashville's Alt-Daily ⁂ Papers · Channels · Building · Red Flag · Guns · Nuclear · All the Same · Much More!
Good morning, everyone.
The Washington Post's slogan could be updated to 'Democracy Died in Darkness' after its series of missteps and mistakes over the past five or so years. From propagandizing the Trump-Russia collusion hoax to calling the lab leak hypothesis a conspiracy to, more recently, printing Amber Heard's op-ed written by the ACLU and used as evidence in Johnny Depp's defamation suit against her to the recent theatrics that started with a tweet and ended with a couple of heads rolling to Taylor Lorenz's difficult-to-track series of missteps, The Post has struggled to say the least.
But they're not alone. CNN has begun to reassess its "partisan bias" and Gannett, owner of The Tennessean, has announced plans to roll back its op-ed section after concluding that "readers don't want us to tell them what to think" and that they "perceive us as having a biased agenda."
Just spit-balling here, but what if the problem is that the bias presented by these outlets is just unpopular? People are smart enough to understand that each and every media outlet comes fully baked with its own biases — including The Pamphleteer. For readers, it's largely a question of which bias better reflects your view of the world. Bias is not simply the slant put on a story, but what a publication chooses to focus on in the first place. It'd be safer to assume that all media outlets have biases and operate from that position instead of allowing yourself to get duped by a savvy marketing executive who presents his product as completely void of the very human tendency towards bias.
As much as we strive to present stories and information void of animus and unreasonable slant — a task at which we alternatingly succeed and fail — the simple reality is that many issues need bias expressed into them. To even engage with some issues (such as the child transgender question) is to accept the terms of your foe and give legitimacy to what should be dismissed out of hand with a response akin to a primitive grunt of disavowal. "Just say no" would apply well to these issues, and in this specific instance, you could note, "There is no reason to talk to kids about sex or sexuality unless you are actually grooming them." The discussion should end there and that is our biased opinion, thus, you will not read much about that issue in these pages because it doesn't warrant discussion.
All this is to say is that if CNN, The Post, and Gannett think they can cloak their bias by removing the op-ed section, they haven't learned as much as they should've.
Onward.
Today, we look at Metro's questionable decision to purchase the old School for the Blind, consider how red flag laws work at present, and look at who is getting back on the nuclear wagon with the most urgency.
You can follow us on Twitter (@realpamphleteer), LinkedIn (@realpamphleteer), or Instagram (@realpamphleteer) for additional content.
Thanks for reading.
⧖⧗⧖ Bar Hours ⧗⧖⧗
Join us! Thursday night for our forum at Lucky's 3 Star Bar where lively banter and drinks flow freely.
Where? Lucky's 3 Star Bar in Wedgewood-Houston
When? The last Thursday of every month from 6-8 PM
First ten people get drinks on the house!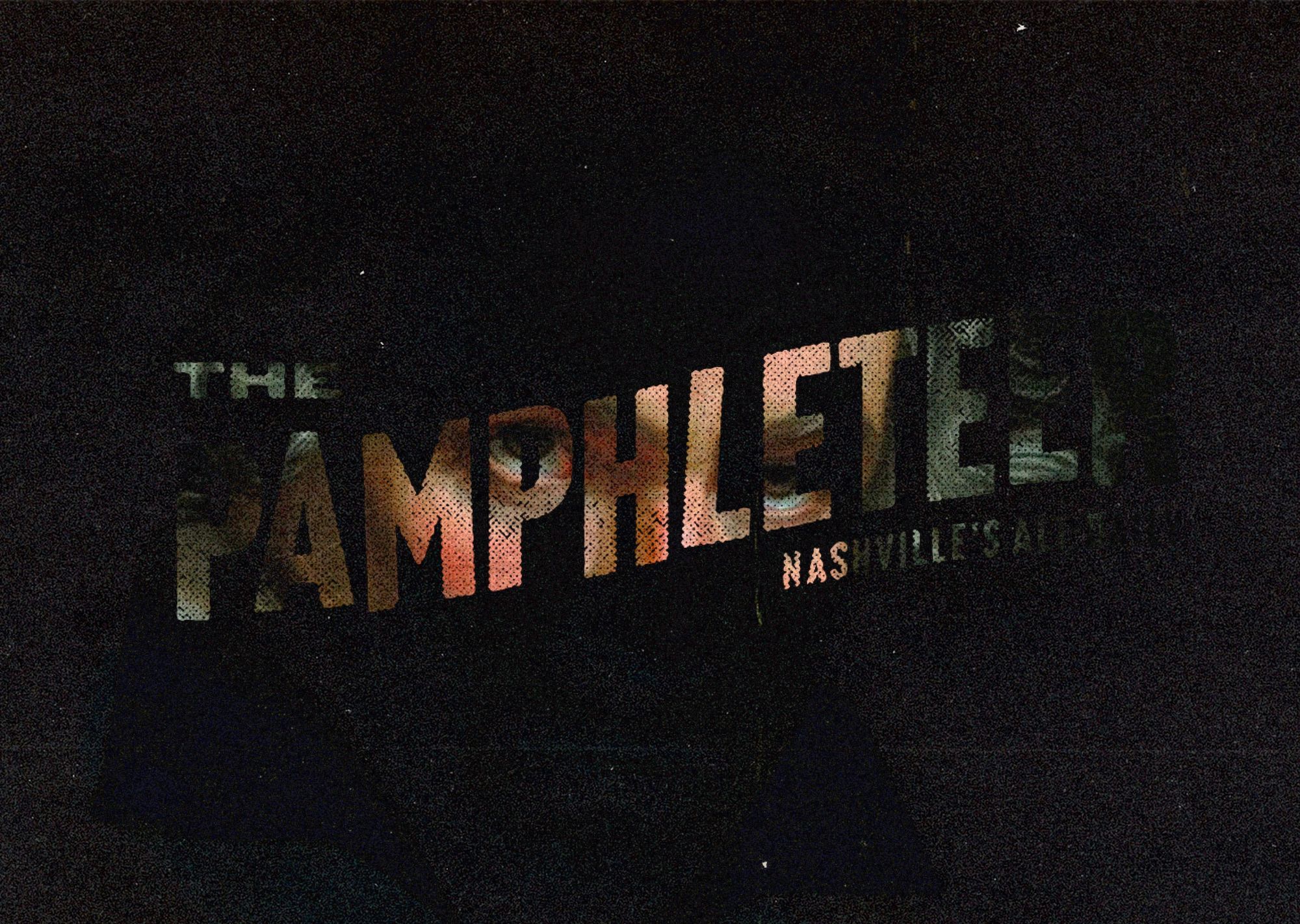 💲 BUY NOW, ASK QUESTIONS LATER
Last week Metro City Council voted to acquire the 88 Hermitage Avenue property for $20.3M.
NO ONE KNOWS WHY
A few Metro meetings ago, the property on 88 Hermitage Avenue became a hot topic of discussion for the second time in the last few years. The property is the location of the old Tennessee School for the Blind and was first brought before the Council back in 2019. The historic site is state owned and, at the time, was valued at $11M. In 2019, the council voted the purchase down. Now, three years later, the council decided to reverse course and purchase the property for double the price at $20.3M.
When originally reviewing the reason behind the sudden interest in the property, Council Member O'Connell threw out an old idea proposed in 2019 that the building might serve as the new Nashville School of the Arts. During that discussion, Council Member Johnston questioned the condition of the building and pointed out that the building was in a sorry state with no wiring.
COUNCIL MEMBER JOHNSTON CONTINUES TO ASK QUESTIONS
Fast forward to last week's Metro Council meeting, Johnston filed a late amendment in a last minute effort to get the answers taxpayers are asking for. When the floor was open to discuss the resolution to purchase the property, the Mayor's office was questioned about what it'd be used for in the future. Their answers remained opaque, but a representative from the Mayor's office mentioned that the property might be looked at for subsidized housing.
Johnston, voicing that she did not want to use taxpayers to purchase the property with no plan, asked for a suspension of the rules regarding her late filed amendment. To provide clarity and solidify a committed use of the property, Johnston's late filed amendment would ensure the preservation of the historic building and the construction of affordable housing on the property. Council Members Young and VanReece objected to Johnston's request to suspend the rules to introduce her late filed amendment, effectively killing it on the floor.
The reasons for objection by the two Council Members is unclear, though the Mayor's office said they did plan to do just as Johnston's amendment was outlining and will attempt to preserve the building and build affordable housing. Johnston closed the floor session saying she would be voting no to the purchase and informed attendees that the renovations would tack on a cost upward of $8M in the future.
ANOTHER MYSTERY PURCHASE WITHOUT A PLAN
With a vote of 20 yeses, 9 nos, and 2 abstentions, the council voted to purchase the 88 Hermitage Avenue property for $20.3M. There is no plan for the property; a move that is similar to the $44M dead mall purchase earlier this year. The Mayor continues to play Monopoly on the taxpayers dime and, with each purchase, it's beginning to become clear some council members are in on the game and some are not.
HEADLINES
POLITICS
DEVELOPMENT

⚑ RED FLAG LAWS
Political commentator and prolific streamer Tim Pool was SWATed late last week for the ninth time. For those unfamiliar, SWATing is an illegal harassment tactic that involves "deceiving an emergency service into sending a police or emergency service response team to another person's address." In Pool's case, that means an armada of police adorned in tactical gear kicked down his door and invaded his home as if he were Osama bin Laden.
If you spend any amount of time trawling the catacombs of the 'very online' political movements, mentions and instances of SWATing come up quite frequently. It's akin to a bomb threat, but with a more overt, confrontational spin.
Similarly, red flag laws permit, variously, police, family members, coworkers, and others to petition a state court to order the temporary removal of firearms from a person who they believe may present a danger to others or themselves. How these could be weaponized for political ends much like bomb threats and SWATing is not difficult to extrapolate. As we mentioned yesterday, the targeted confiscation of weapons was a feature of the Nazis' rise in Germany and many other tyrannical regimes across the globe
Today, about 19 states across the US have some form of red flag law in place. In 2020, there were about 5,000 instances of gun confiscations which, if we're to take it from the WSJ headline — 'Police Have a Tool to Take Guns From Potential Shooters, but Many Aren't Using It' — isn't nearly as high as it should be. Weirdly enough, the vast majority of confiscations were in Florida which accounted for about 47% (2,335 uses) of total gun confiscations in that year. By comparison, California only used the laws 935 times.
The use of such laws varies across the country. In Colorado, the courts enacted two-thirds of the petitions (mostly filed by law enforcement agencies). But in Florida between March 2018 and July 2019, the courts granted 97% of temporary order petitions and 99% of permanent orders. In Connecticut, where such laws have been in place since 1999, the average age of the gun owner was forty-seven. Most of the orders apply to those who are likely to use the guns for suicide or who struggle with substance abuse, and thus, recklessness.
Distinct from the spending bill with bipartisan support that we mentioned in yesterday's introduction, the so-called Federal Extreme Risk Protection Order Act of 2021 just flew through the House 224 - 202 and now awaits a vote in the Senate. The bill institutes these laws on the federal level, empowering federal courts with the authority to issue confiscation orders. For Tennesseans, that'd mean that a judge in Cincinnati could issue a confiscation order for a resident of Woodbury. Fortunately, the bill seems unlikely to pass the Senate in its present form.
It's worth noting that Florida's red flag laws implemented under then-Governor Rick Scott following the Parkland shooting in 2018 serve as the model for all of this legislation. The key distinction here is that implementing these laws on a state-by-state basis instead of at the federal level gives voters and citizens more optionality. Were the federal courts to get stocked with judges who, say, still stuck to the Trump-Russia collusion lie, it's not difficult to imagine the criteria for who poses a threat to others slowly expanding to encompass merely political enemies.
⚛ GRAPH OF THE DAY: NUCLEAR FEVER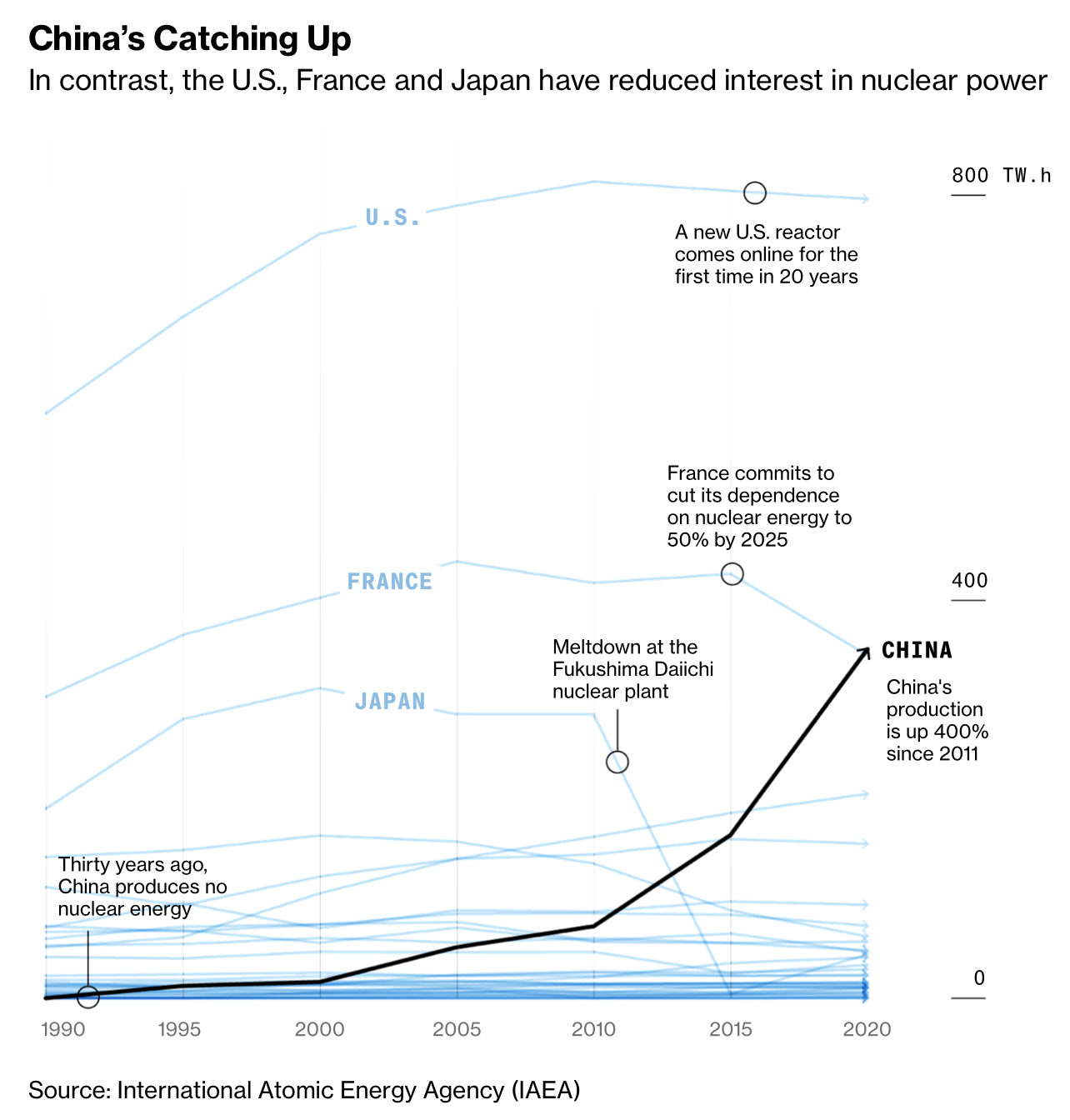 ⚔ MISSIVES ⚔

THINGS TO DO
View our full calendar here.
🍺 The Pamphleteer hosts Bar Hours this Thursday at Lucky's 3 Star Bar from 6-8 PM. The first ten guests get drinks on the company tab.
🎪 Check out our favorite driving distance festivals this summer - Redneck Rumble in Lebanon this weekend, see us there.
👨🏻‍🌾 The Pamphleteer farmer's market guide.
👂 Listen to The Pamphleteer's Picks, a playlist of the bands featured in this week's calendar.
TONIGHT
🏁 Hot Rod Power Tour @ Nashville Motor Speedway, 12p, Free, Info
+ Car show
🎸 Molly Hatchet @ Skydeck at Assembly Hall, 7p, $18, Info
🎸 Honky Tonk Tuesday @ American Legion Post 82, 5p, Free, Info‌‌‌‌‌‌‌‌‌‌‌‌‌‌‌‌‌‌
+ Two step lessons @ 7p, The Cowpokes @ 8p
🎺 Todd Day Wait @ The Underdog, 11:30p, Free, Info‌‌‌‌‌‌‌‌‌‌‌‌‌‌‌‌‌‌
+ Honky Tonk Tuesday afterparty, down the street
ON THE RADAR
🚨 Eprom @ Eastside Bowl, (6/25), $25.50, Info
🎹 Steely Dan @ First Bank Amphitheater, (7/13), $34+, Info
🏜 Hiatus Kaiyote @ Marathon Music Works, (8/14), $35+, Info
🐂 Professional Bull Riding @ Bridgestone, (8/19-21), $20+ Info
🐖 Roger Waters @ Bridgestone, (8/27), $39, Info
🎹 Stereolab @ Marathon Music Works, (9/6), $35, Info
🎸 My Morning Jacket @ Ascend Amphitheater, (9/23), $22.88, Info
🎸 Smashing Pumpkins @ Bridgestone Arena, (10/10), $133+, Info
⏚ TRANSMISSIONS FROM THE GROUND:  Pat Reedy
At the Cobra again. I hate to say it, but the freak show bar is starting to grow on me even though they haven't been able to get a good crowd for the last two shows I've been to.
Pat Reedy's a rambler that writes about the rich and the poor, the politicians and the businessmen, the sinners and the saints, and whatever else ramblers get into. For example, a 17 year old girl once picked him up hitchhiking when he was covered in dirt or coal or something and looked to be in rough shape. Upon getting dropped off he told her, "Thanks a lot, but don't ever do that again."
I chatted with him for a moment after the show. He's held many jobs from miner to busker, he listens to Dvorjak (classical), Subhumans (punk), Seamus Ennis (Scottish Pipes) and Emily Nenni (country), and he's reading Hyperobjects — a book about things too complicated for humans to properly grapple with. With global warming, for example, there are too many unknown variables for anyone to understand it let alone propose a solution.
Until next time.
Listen to Pat Reedy on Spotify and check out his Instagram.

FROM THE ARCHIVE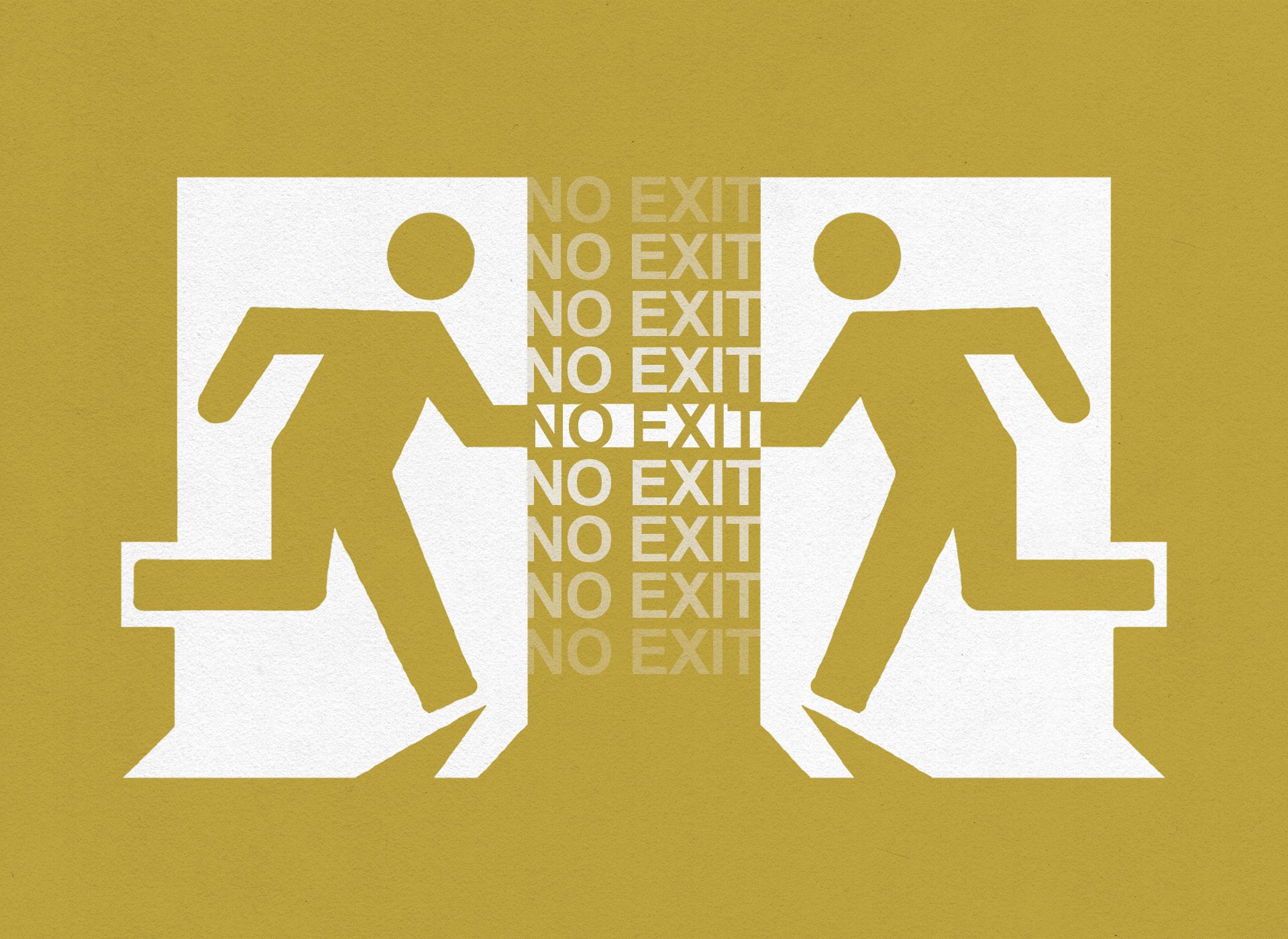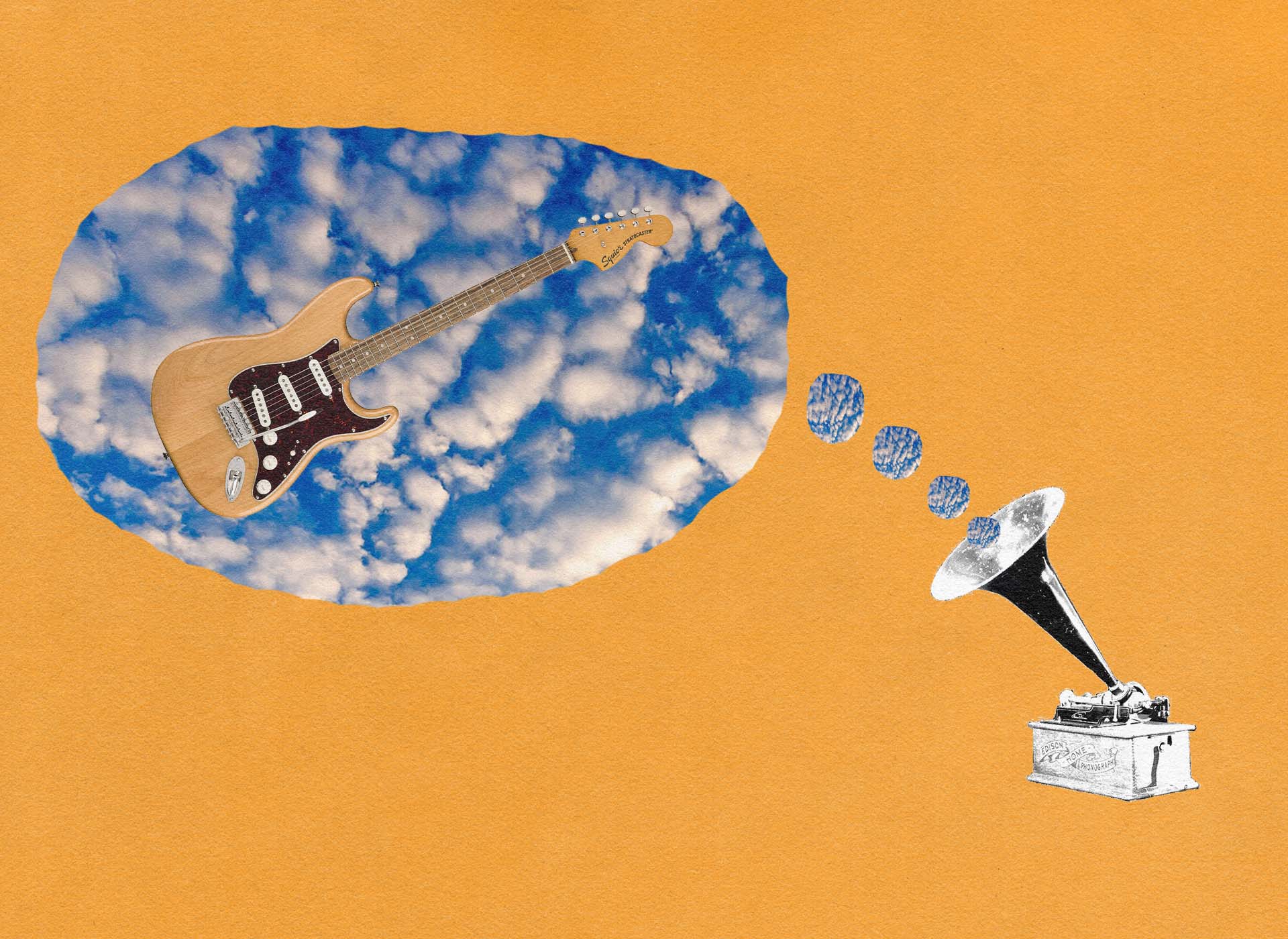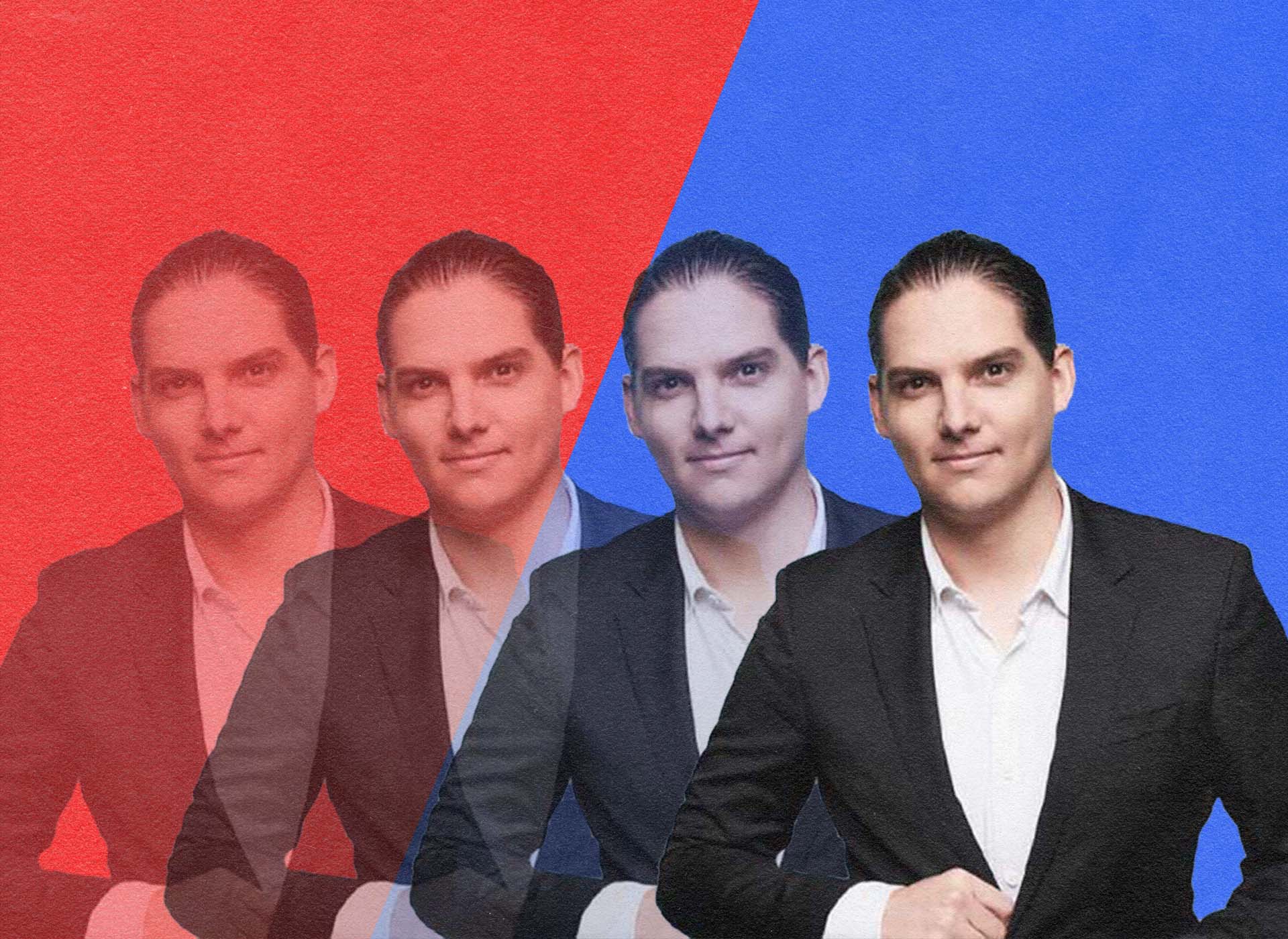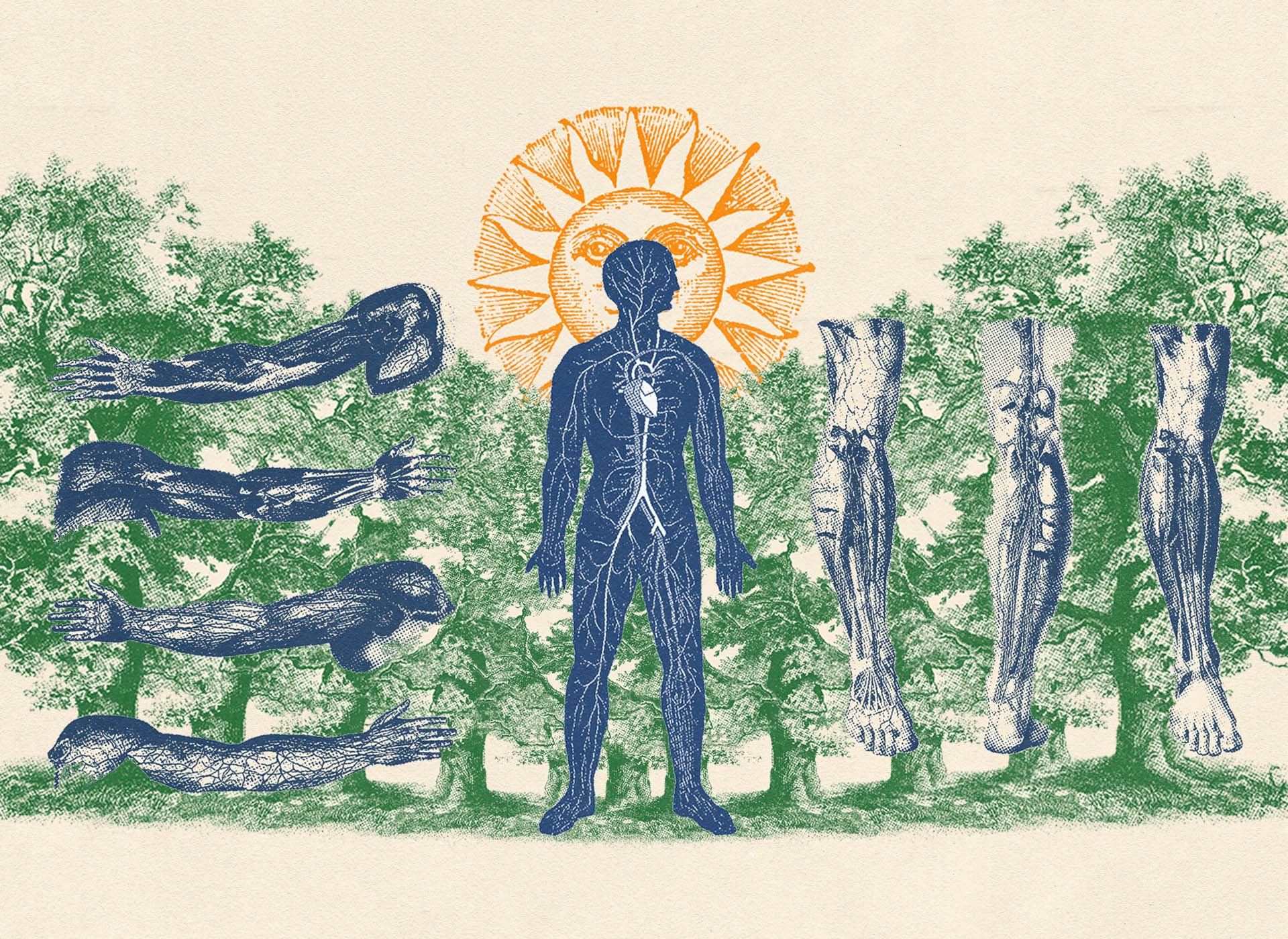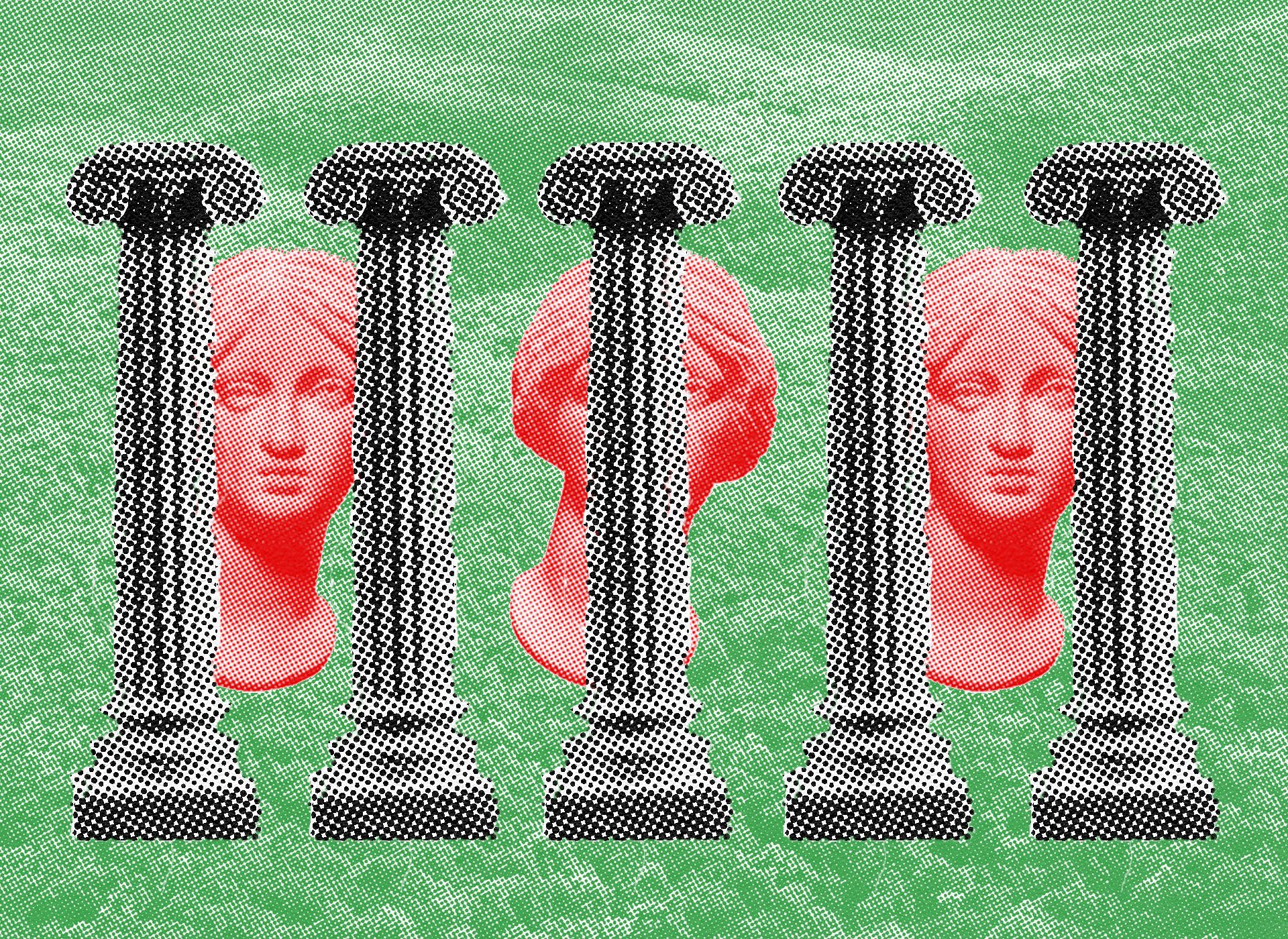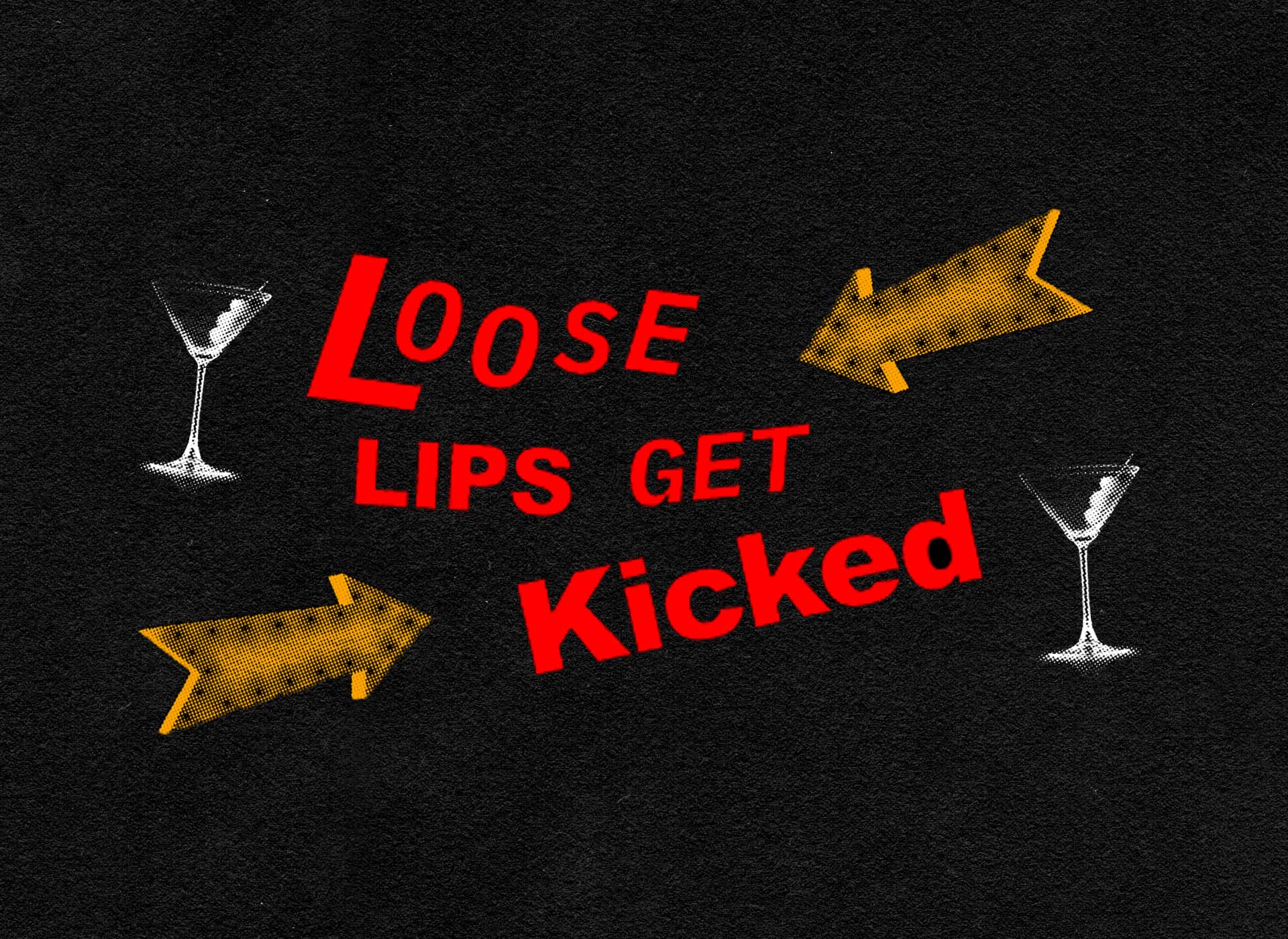 Around the Web
➫ Luxury Beliefs are Status Symbols The struggle for distinction
𝓧 A History of British Madness On the changing role and ideology of British asylums since the '60s
↓ The kids aren't alright Adults shouldn't capitulate to teen ideology
You May Also Like
Words of Wisdom
"The desire to be seen as clever often prevents us from becoming so."

La Rochefoucauld
Today's newsletter is brought to you by Megan Podsiedlik (Nashville), Edward Landstreet (Local Noise), and Davis Hunt (everything else).