No. 301: Throw Away Your Dictionary
⁂ Nashville's Alt-Daily ⁂ Language · RNC News · Monkeypox · Car Colors · Much More!
Good morning, everyone.
A couple of big-ticket items on the Democratic agenda this week:
Renaming monkeypox (Tucker Carlson suggested "Schlong Covid")
Redefining recession (because we aren't in one; don't believe what you read)
Selling a spending bill as anti-inflationary (it's not your money!)
We talked about this briefly a while back, but the stupidity is the point:
We commonly associate propaganda with brainwashing — messages designed to persuade citizens. But, that's not the only purpose of propaganda. In addition to blocking out signals that could undermine a regime's goals, propaganda also serves to remind citizens of its power.
Many of the more unhinged, easily falsifiable stories you see float through the press serve the sole purpose of flexing muscle. Only a strong institution can afford to waste resources putting a same-sex kiss in a child's movie, insisting on its sincerity, then removing said kiss when the movie is exported to China. A smaller, weaker organization could not do this. The message looks something like, "Yes, we know this is wrong, but you are powerless to do anything about it." We see this in China, in the US, and elsewhere across the globe.
As Voltaire put it, "Those who can make you believe absurdities can make you commit atrocities." What's important to remember is that propaganda is an expression of power and not actual power. Potentially worse than falling for it would be the belief that it signals god-like omnipotence.
If I were to conjure up a "propaganda metric" of sorts,  it would be high during periods defined by authoritarian tendencies and low during periods heavier on Democratic tendencies. Additionally, the higher the metric and more frequent the propaganda, the more unstable the edifice of authority.
If you're insulted by these boldfaced lies, you should be. But—and I know this is hard—draw comfort from the signal beyond the noise here: you're draining power away from those attempting to sell you lies.
Onward.
You can follow us on Twitter (@realpamphleteer), LinkedIn (@realpamphleteer), or Instagram (@realpamphleteer) for additional content.
Also, be sure to check out our podcast. Available wherever you get your podcasts.
Thanks for reading.
⧖⧗⧖ August Voter Guide ⧗⧖⧗
Checkout out our Davidson County August Voter Guide. The best and easiest way to prepare before you head to the polls.

✺ LOOKS LIKE RNC'S BACK ON THE MENU
Council Member Robert Swope has once again filed a bill addressing the Republican National Convention (RNC)'s coming to Nashville.
RNC LEGISLATION
The bill will be on first reading during the next council meeting on Tuesday, August 2nd. The first time CM Swope presented a similar RNC bill, it was met with an opposing piece of legislation filed by CM Sharon Hurt which denounced the convention.
CM Hurt's opposing resolution cited reasons for opposition, including:
"Candidates promoted by the Republican National Convention (RNC) have become increasingly volatile."
"Some members of the Republican Party now sow hatred and spread misinformation."
"Some elected Republicans have refused to condemn white supremacy."
"[Republicans] have spread misinformation about the COVID-19 virus and the COVID-19 vaccination."
"Some elected Republicans have also refused to accept the results of the 2020 presidential election."
"Many Republican officials also continue to oppose common-sense gun ownership."
CM Hurt withdrew the resolution last meeting, stating that it was in the spirit of working together and finding common ground. CM Swope also withdrew his first RNC bill due to a lack of support from the Council. If passed on first reading next week, this second RNC bill will go through committee reviews and require 21 votes to pass all three readings. The process will take at least six weeks. If the new bill passes this coming Tuesday, it will certainly signal that enough members of the council are willing to support it all the way through.
OPPOSITION TO THE RNC
Though Nashvillians who oppose the RNC coming to town thought this issue was settled a month ago, the Metro City Council never actually voted on anything regarding the RNC. Now that it's back on the docket, Twitter chatter voicing strong opposition to the convention has resumed.
Here's what they're saying:
"I think the RNC convention legislation will fail on Aug 2. But the money/power behind this is going to play to the whistle. Everyone who feels strongly about this should do the same. You can email [email protected], include your address, and tell us how you feel." (@mendesbob)
"#NoNashvilleGOPConvention Update: We hear @GovBillLee's minions in @TNGOP are now floating the idea of bribing Metro Council members with allowing Nashville to levy an impact fee on new development. We hope nobody bites." (@NashvilleResist)
"The TN GOP is pulling out all the stops on the RNC. I just got a call from Rep. Sam Whitson, Republican from Williamson County, urging me to support the RNC. I let him know I will be representing my constituency and voting no." (@johnlrutherford)
TIME IS TICKING
Though the Metro City Council is set to battle it out on August 2nd, the Republican National Committee will make their final decision as to whether the RNC will take place in Milwaukee or Nashville on August 5th.
HEADLINES
POLITICS
DEVELOPMENT

𝓧 MONKEYPOX AND WEIRD RESPONSES
As the World Health Organization (WHO) declares monkeypox a "public health emergency of international concern," a quick note on measures communities could take to stop it.
Though we discussed this briefly in a newsletter a few weeks back when the virus first emerged in the news, it is worth repeating: the public response to monkeypox parallels the AIDS crisis of the 80s in an increasing number of ways. Namely, the hesitation of public health authorities to advise gay men—i.e. the people transmitting the virus—from participating in liberal intercourse. Why is this the case? At the height of Covid, the CDC had no problem prohibiting your children from going to school, or you from visiting your dying father in the hospital, but somehow, advising homosexual men to maybe take it easy is beyond the pale?
In the 80s, even the mention of closing bathhouses resulted in hysterical reactions from the gay community in San Francisco. Conditioned by these events, it's possible health agencies in the US don't want a political fracas to blow up in their faces; in today's world, they'd likely be accused of homophobia for even suggesting this solution, which is, of course, a fate even worse than death. Death is better than strife, etc.
An interesting note is that in the heterosexual realm, to use bureaucratic language—health agencies in countries where prostitution is legal had no problem issuing such warnings during Covid. Austria, for example, explicitly prohibited brothels from operating during all four of its lockdowns. Brothels were even highly compliant with Covid measures, offering patrons free admission with proof of vaccination.
In a recent Fox News interview,  Ned Ryun played fox in the henhouse and got a bit of grief in a "Hey, that's mean and homophobic" kind of way for declaring, "Don't attend gay orgies." Apparently, it was the way he said it. His tone of voice, in other words, which reminds me a lot of what I used to hear from my mother as a child. It isn't enough to state a simple truth these days. You have to deliver it correctly, too—the correct intonation and perfectly unaffected tone of voice.
The hosts of the show didn't dispute Ryun's point, just his tone. Should people who engage in such rhetorical tricks be in charge of us in any way, shape, or form? Probably not.
We're witnessing a similar phenomenon in Nashville as Larry Arnn, that big, bad meany who criticized school teachers, comes under fire for fairly pointing out that public schools in this country have been failing kids for three decades.
There's a term for this type of speech policing that achieves nothing but outrage and hinders effective action. Used frequently online and coined by pre-imminent philosopher, Twitter poaster, and rabble-rouser Bronze Age Pervert, it's the kind of speech you hear in the longhouse:
If you want to see our future look to Europe as it existed before 1600 BC, or much of the world as it was until recently and still is… the communal life of the longhouse with its young men dominated and broken by the old and sclerotic, by the matriarchs, the blob and yeast mode in human life overtaking and subjecting all higher aspiration.
❏ CHART OF THE DAY: CAR COLORS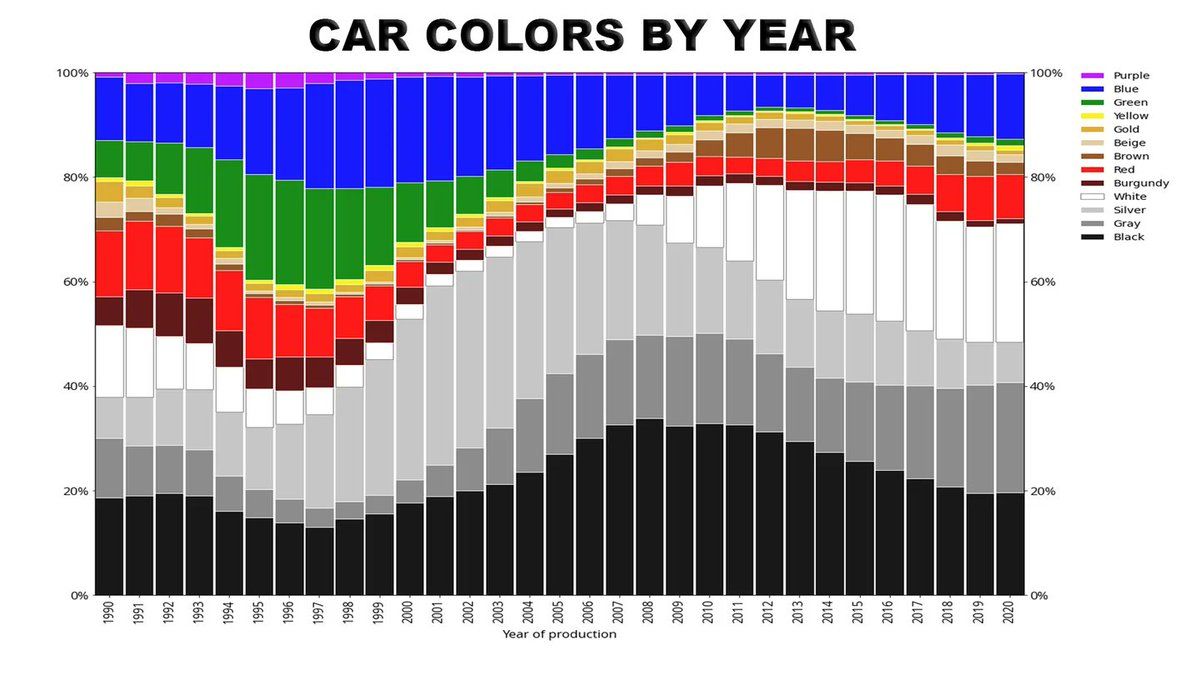 ⚔ MISSIVES ⚔

THINGS TO DO
View our full event calendar here.
🍺 The Pamphleteer hosts Bar Hours on the third Thursday of every month (the next meeting is August 18th) at Lucky's 3 Star Bar from 6-8 PM. The first ten guests get drinks on the company tab.
🎪 Check out our favorite driving distance festivals this summer.
👨🏻‍🌾 The Pamphleteer farmer's market guide.
⚔️ Knights in Armor at the Frist starting July 1st: European arms and armor from the renowned collection of the Museo Stibbert in Florence, Italy.
🎻 Kindling Arts Festival runs July 28-31. A variety of different performances, each held at a different venue.
🎼 Listen to The Pamphleteer's Picks, our playlist of bands playing in Nashville each week.
TONIGHT
🍻 Layman Studios Block Party @ Layman Drug Store, 4p, Free, Info
+ RSVP required for entry
🍀 Live Irish Music @ McNamara's Irish Pub, 6p, Free, Info
🎹 Jack Silverman @ The 5 Spot, 6p, $10, Info
🎸 Kelly's Heroes @ Robert's Western World, 6:30p, Free, Info
🎸 Open Mic @ Fox & Locke, 6:30p, Free, Info
📽 Alex's War @ AMC Thoroughbred 20, 7p, $21, Info
+ Delving deep into the origin and the modern drama of Alexander Emric Jones
🎻 Bluegrass Nights @ The Ryman, 7:30p, $35, Info
+ With Rick Skaggs
🎙 Sweet Megg @ Black Rabbit, 8p, Free, Info
👾 DJ Alexis Taylor @ The Blue Room, 8p, $10, Info
🕳 The Swell Fellas @ The 5 Spot, 9:30p, $10, Info
ON THE RADAR
🏜 Hiatus Kaiyote @ Marathon Music Works, (8/14), $35+, Info
🐂 Professional Bull Riding @ Bridgestone, (8/19-21), $20+ Info
🐖 Roger Waters @ Bridgestone, (8/27), $39, Info
🎹 Stereolab @ Marathon Music Works, (9/6), $35, Info
🎸 My Morning Jacket @ Ascend Amphitheater, (9/23), $22.88, Info
⚔️ HELMET @ Marathon Music Works, (9/24), $35, Info
🎻 Gustav Holst's The Planets @ Schermerhorn (9/29-10/2), Info
🎸 Smashing Pumpkins @ Bridgestone Arena, (10/10), $133+, Info
🎸 The Doobie Brothers @ Bridgestone Arena, (10/12), $43+, Info
🌶 The Gypsy Kings @ The Ryman (11/1), $39.50, Info

NEW THIS WEEK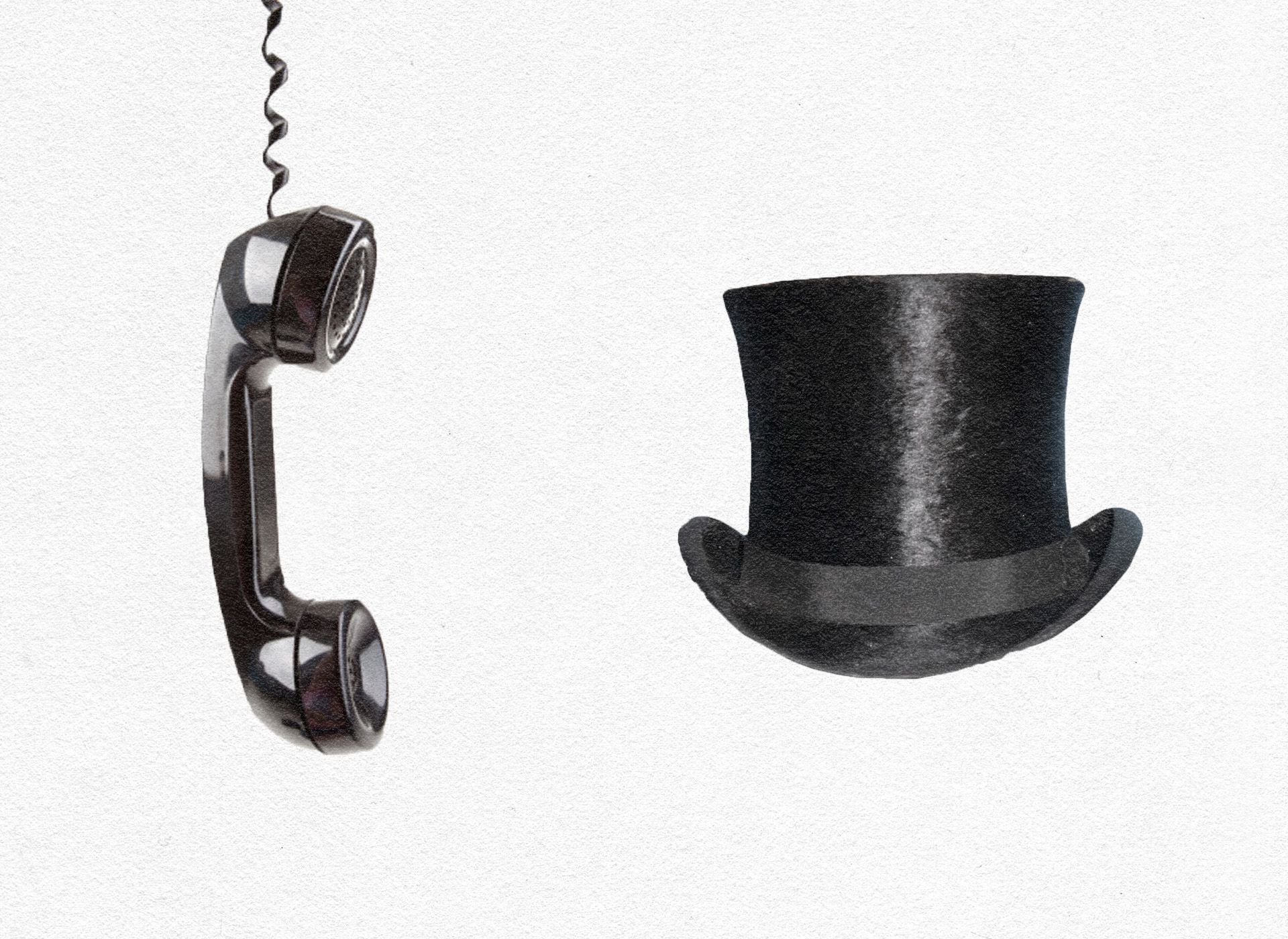 FROM LAST WEEK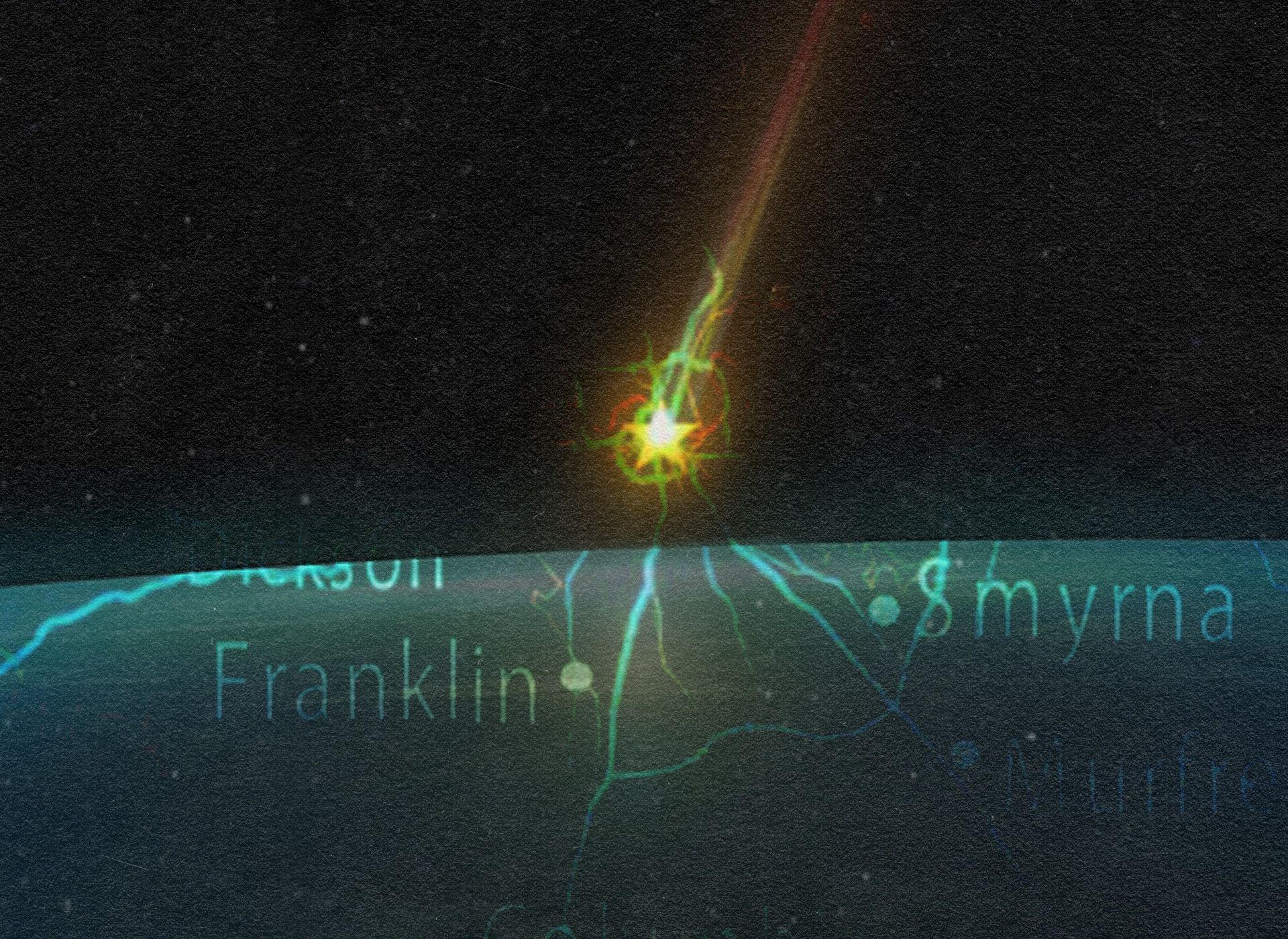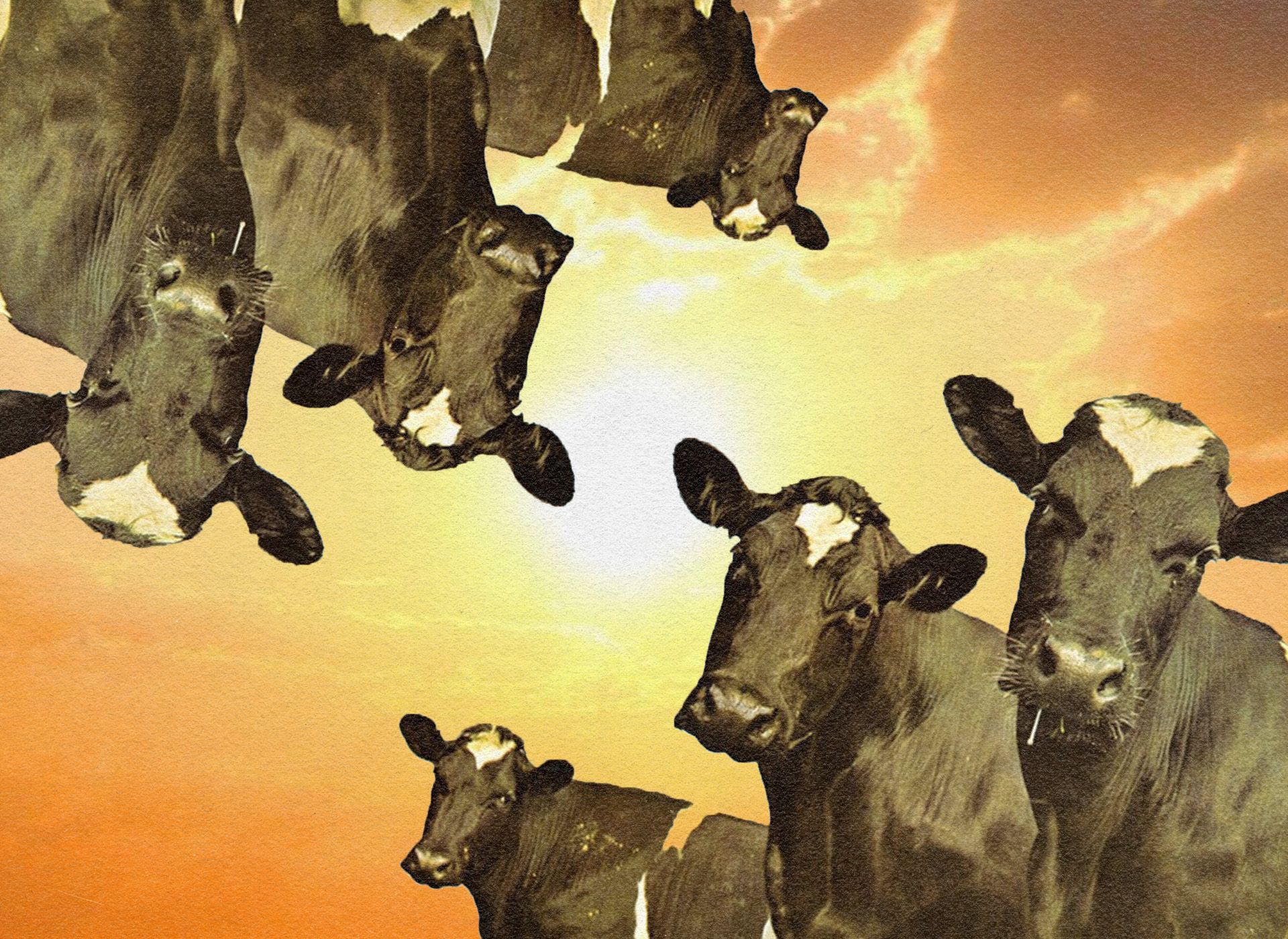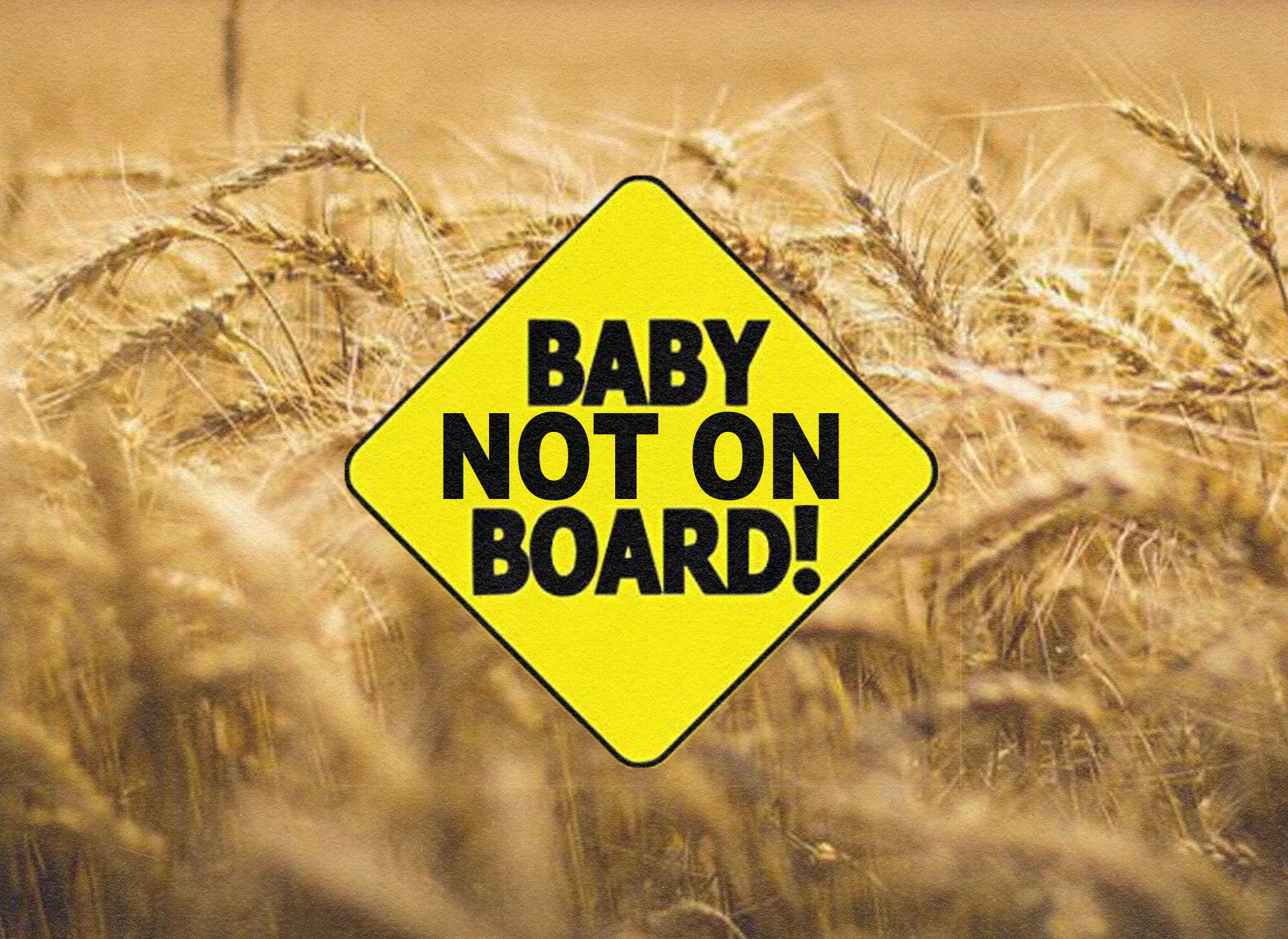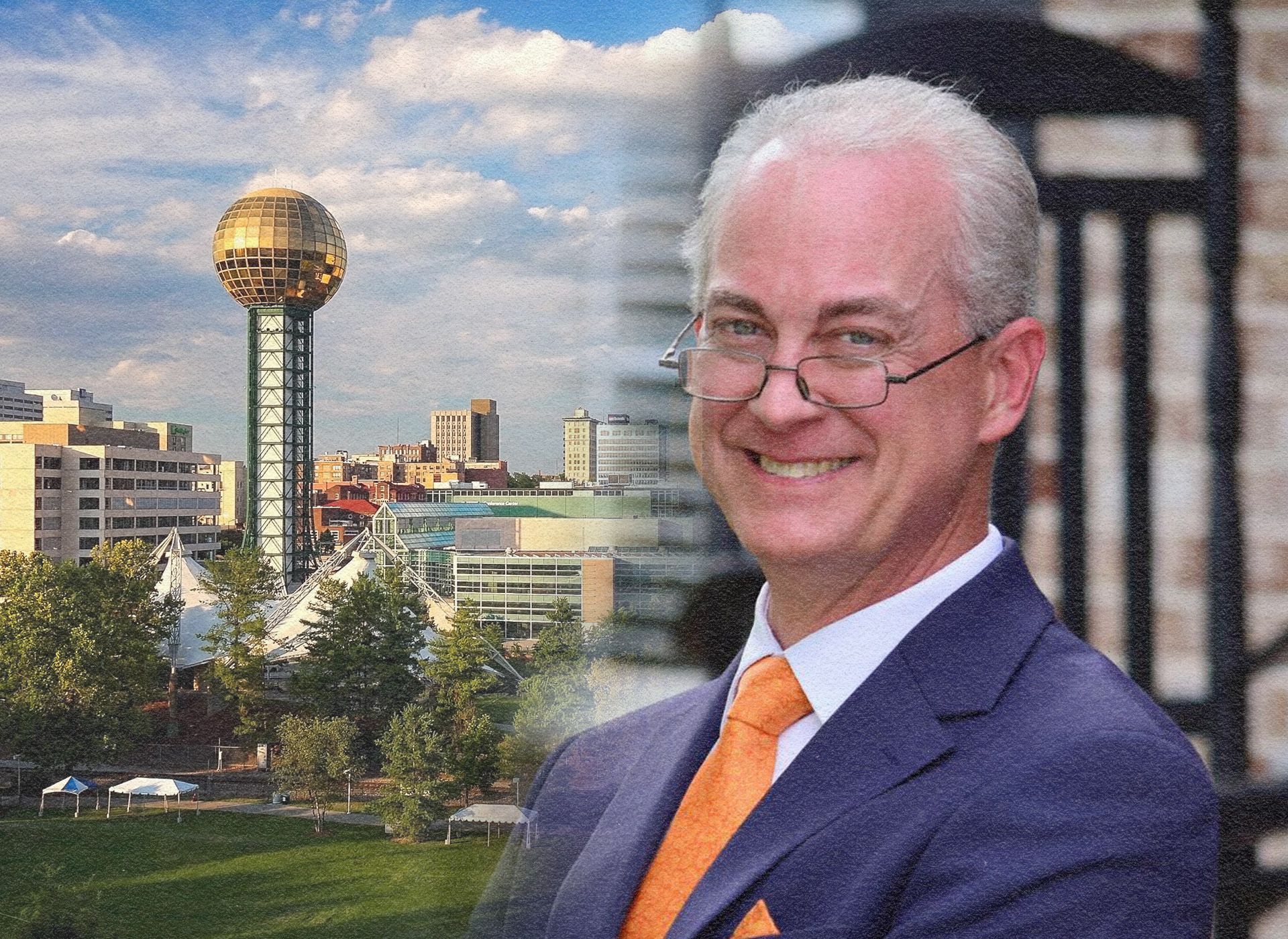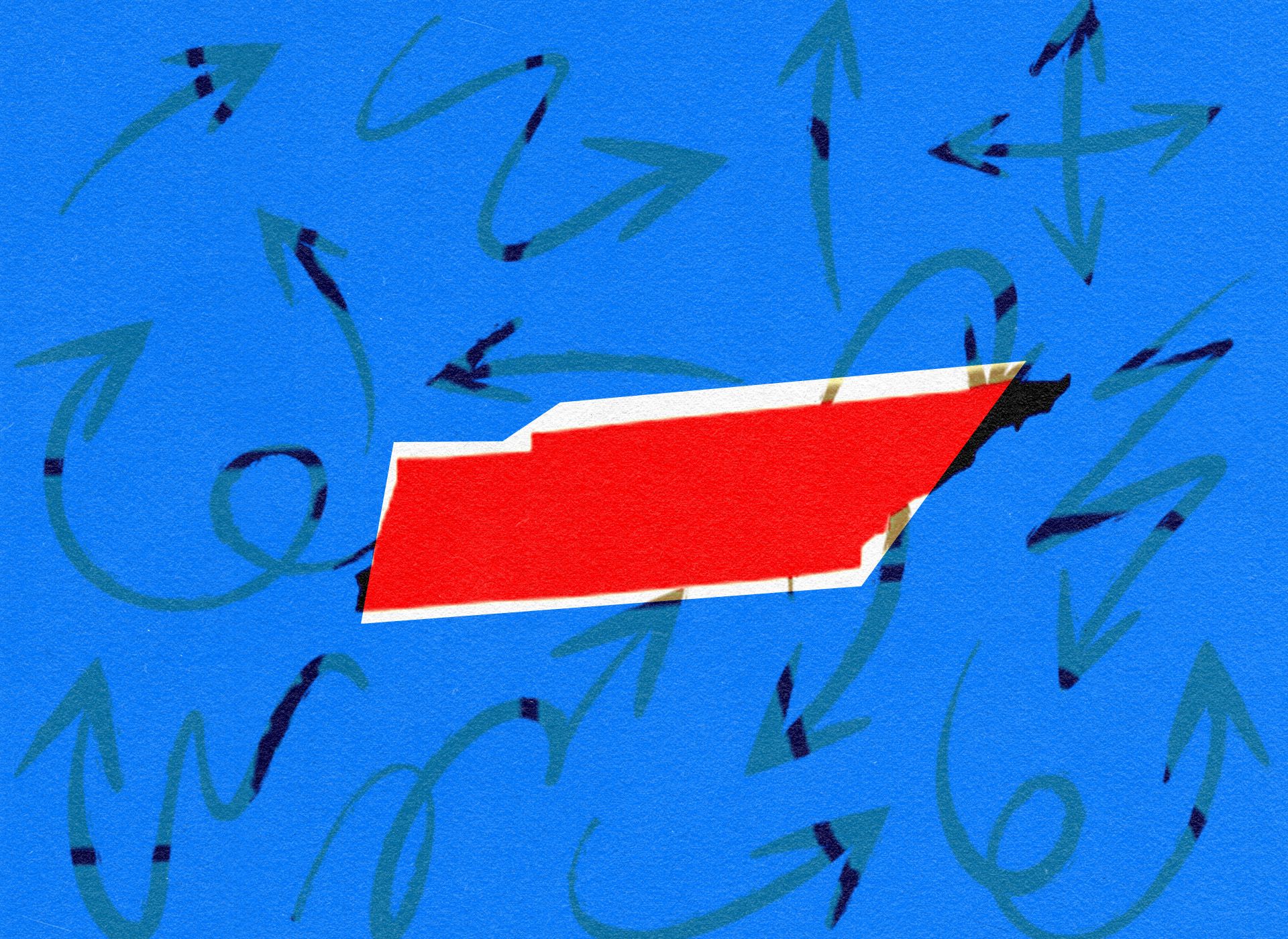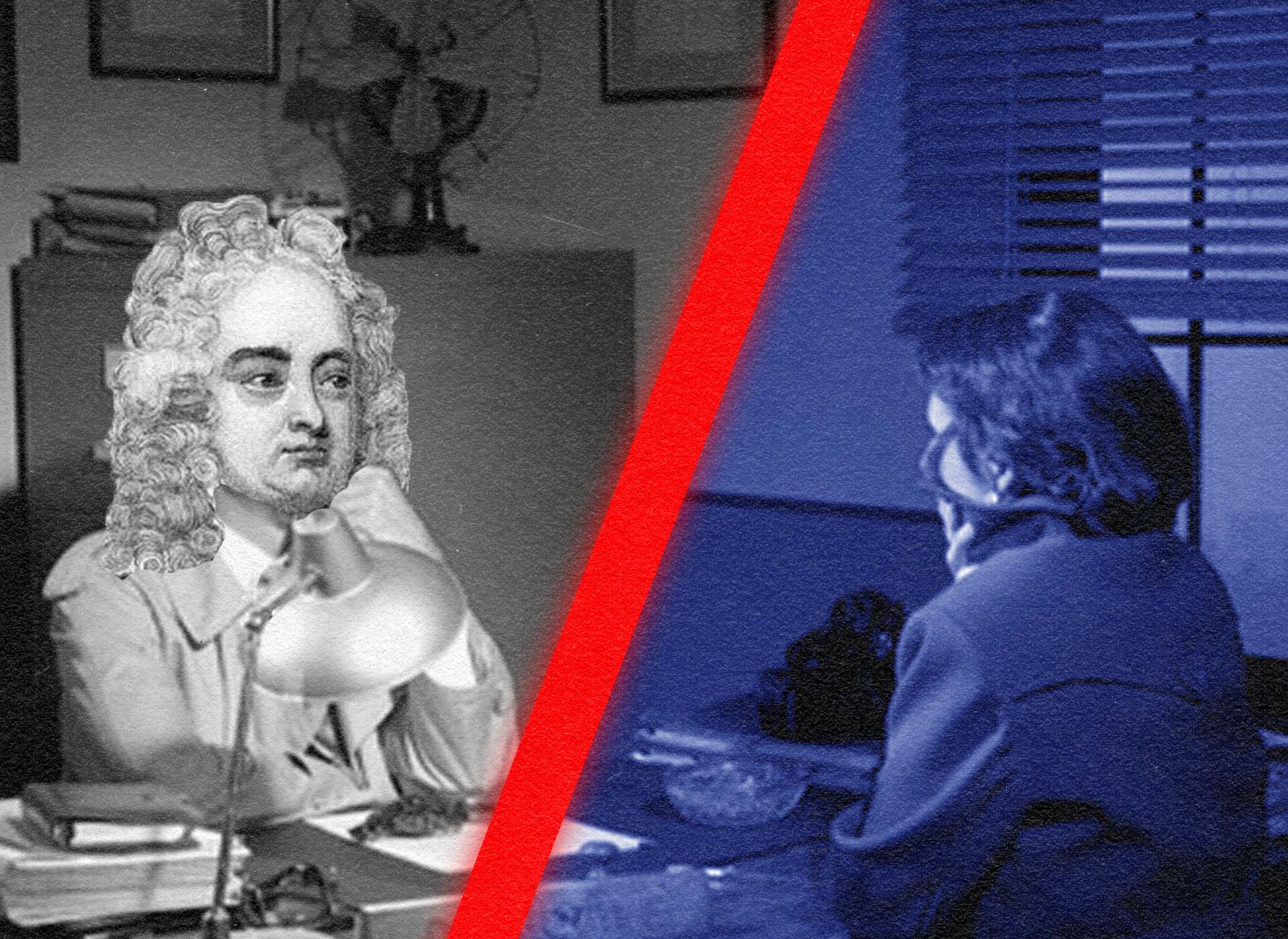 Around the Web
→ The Spectre of Vitalism How the Philosophy of Vitalism Exposes the Limits of Modern Biology
You May Also Like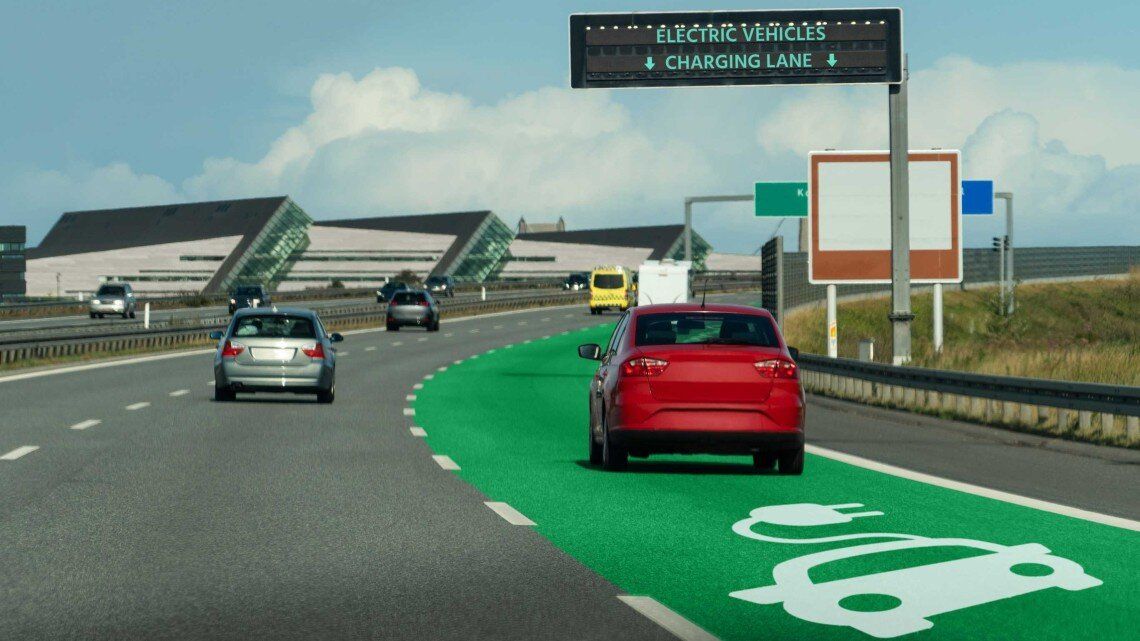 Words of Wisdom
"Daring ideas are like chessmen moved forward. They may be beaten, but they may start a winning game."

Johann Wolfgang von Goethe
Today's newsletter is brought to you by Megan Podsiedlik (Nashville), Edward Landstreet (Local Noise), and Davis Hunt (everything else).