No. 304: Walking Across the Continent
⁂ Nashville's Alt-Daily ⁂ Lummis · Metro Council · Vaccine Uptake · Volcano Footage · Grace · Much More!
Good morning, everyone.
In the fall of 1884, Charles Lummis—naturalist, classmate of Teddy Roosevelt at Harvard, and accomplished writer—decided to walk all the way from Cincinnati to Los Angeles to take a job at the brand new Los Angeles Times. There's a book about it, A Tramp Across the Continent, that's a welcome addition to any home library colored as it is by anecdotes and good humor.
One aspect that really sticks out is Lummis' depictions of violence. At one point, he runs into two "burly, greasy fellows" that Lummis, after giving a quick up-down, takes for cowards. Bigger than Lummis, they clumsily lunge for his belongings which affords Lummis the chance to whip out his big bowie knife:
Then I whipped out the knife and started for the amateur robbers, with a murderous face, but chuckling inwardly—a chuckle which broke into open laughter as they fled incontinently down the track, their tatters streaming behind upon the wind.  
Turns out Lummis had the right read on 'em. This and other encounters express irreverent glee at seeing his would-be assailants go down in the dirt. He talks good-naturedly about kicking a guy a few times after he pulls a pistol on him, and again, laughing as he runs away. It's reminiscent of the brutal violence in Don Quixote where the deranged knight getting his head cleaved in by saner fellows plays for laughs. In this telling, Lummis gets the laughs for himself.
People still do these kinds of jaunts, albeit in less good humor than Lummis or Forest Gump and more as a means to resolve trauma, support a cause, or in the dastardly pursuit of health towards which Lummis vents:
I was after neither time nor money, but life—not life in the pathetic meaning of the poor health-seeker, for I was perfectly well and a trained athlete; but life in the truer, broader, sweeter, sense, the exhilarant joy of living outside the sorry fences of society, living with a perfect body and a wakened mind, a life where brain and brawn and leg and lung all rejoice and grow together.
Lummis was a man with a large, insatiable appetite for adventure and action. Once he arrived in Los Angeles, Lummis started work at the Times the next day. When talking about why he undertook the walk, he says that it was for "pure pleasure."
Where is that kind of hunger, that kind of good-natured, fool-hardy recklessness in today's world? Lafayette Lee addresses that question in a recent substack recounting grueling stories of frontier life from family diaries passed down through the generations:
Perhaps this country of ours is hungrier than we realize. Notwithstanding all the gratification and ease, do our souls not cry out? If there is something lacking in this strangely savage Pleasure Island of ours, it seems to have something to do with our spirit. Though able-bodied and flanked on all sides by mollycoddling machines, we also grind and strain against the world.
Yes, the "mollycoddling machines" include the accouterment of air conditioning, Netflix, etc. But equally effective as a sedative are the cultural pressures that make an act such as Lummis' seem foolish or a waste of time unless justified by some external impetus: raising money for charity or dealing with repressed trauma. He'd likely be discouraged to no end for simply wanting to walk across the country, warned of the negative effects on his resume, and made an outcast in polite society for shunning the rules and displaying a disproportionate degree of vitality and bravado.
Lummis, of course, did all these things, but happily married that impulse back into society when he joined the LA Times. This was no misanthrope grappling with himself—Lummis had a family at the time—but a genuinely buoyant man of high spirit that wanted to see his country, discover its secrets, and enjoy the pleasures of the open air all the while.
Much is made of material luxuries that keep this kind of impulse in check but consider the cultural pressures that make such an act uncouth today.
Onward.
You can follow us on Twitter (@realpamphleteer) or Instagram (@realpamphleteer) for additional content.
Also, be sure to check out our podcast. Available wherever you get your podcasts.
Thanks for reading.
⧖⧗⧖ August Voter Guide ⧗⧖⧗
Checkout out our Davidson County August Voter Guide. The best and easiest way to prepare before you head to the polls.

❍ TONIGHT AT THE METRO COUNCIL
Tonight's Metro Council Meeting will have all the theatrics and none of the popcorn as we head into the first meeting of the month beginning at 6:30 pm in the Historic Metro Courthouse.
2024 REPUBLICAN NATIONAL CONVENTION
"No Nazis in Nashville" about sums up the opposition to bringing the Republican National Convention (RNC) to town. That hasn't stopped CM Robert Swope from bringing forward a new bill meant to rally support though. Swope and prominent Republican state party leaders have said that they've been working diligently to secure the 21 votes needed for the bill to pass on first reading. Even if passed, after an all-but-assured display of political theater tonight, the bill will have to make it through committee and two more readings; a process that guarantees nothing and will take at least four more weeks.
Sharon Hurt has also filed another anti-RNC resolution similar to the one she withdrew the last time council did this dance. The language in the resolution parroted the same scornful sentiments about the Republican party as the first one, but also added that "the primary mission of this Council is to support the United States and Tennessee Constitutions and Our Metro Charter." Note: the our in "Our Metro Charter" is capitalized (that is how it appears in the document, we did not take creative license here).
The Republican National Committee is coming together Friday to decide between Nashville and Milwaukee as the location for 2024's RNC. It is difficult to anticipate if Metro Council's decision tonight will have any impact on how the National Committee will proceed.
Roger Simon of The Epoch Times explored how Nashville's RNC decision ended up in the hands of Metro City Council in the first place. It's worth a read if you want to understand the labyrinth of this whole charade.
LICENSE PLATE READERS
As the council decries partisan politics while continuing to take swings at the state legislature's supermajority, a bill on second reading could give the state legislature an opportunity to swing back. A License Plate Reader (LPR) bill restricting the use of LPRs to aid in the enforcement of immigration laws is on second reading tonight. If passed into law, the council's lawyer has pointed out that the "ordinance could be interpreted by the State as a sanctuary policy violation." If a complaint is filed, the State could potentially withhold funding from Metro until the issue is resolved.
In a statement to The Pamphleteer, CM Bob Mendes disagreed with that assessment saying, "I don't believe the bill constitutes a sanctuary policy as defined by state law." The sanctuary city bill outlines that economic and community development grant money can be withheld by the state if it is found that local government activity interferes with the enforcement of federal immigration laws and "hinder[s] communication and cooperation between state or local government and the federal government to verify or report an alien's immigration status."
ABORTION TRANSPORTATION BILL
Another soapbox moment is expected to accompany the second reading of CM Bob Mendes and Emily Benedict's Abortion Transportation bill. Adding teeth to a recent resolution passed by the council last meeting, this bill allows the council to withhold grant incentives and other funding from businesses operating in the Metropolitan area if the Metropolitan Employee Benefit Board deems travel for abortion a healthcare right for Metro workers. Brush up on the issue by reading The Pamphleteer's write-up on this from two weeks ago.
You can watch the Metro City Council meeting streamed live tonight starting at 6:30 p.m.
Let them know what you think at [email protected]
HEADLINES
POLITICS
DEVELOPMENT

➫ NO ONE WANTS TO VACCINATE THEIR CHILDREN
According to the CDC:
As of July 20, approximately 544,000 children under the age of 5 had received at least one COVID-19 vaccine dose. This represents 2.8% of the approximately 19 million children in this age group.
We don't need to reiterate that children below the age of five are at zero risk from Covid because the numbers have begun to speak for themselves. Even among 5-11 year-olds, only 30% have been vaccinated.
Unsurprisingly, the area with the highest rate of vaccination for children under five is Washington D.C. But even in that delectable hell-hole, it's only 14.4%.
↘ CHART OF THE DAY: WHERE ARE ALL THE RIDERS?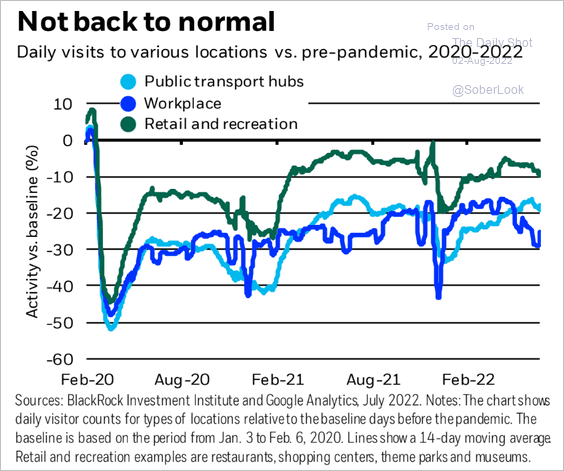 ⚔ MISSIVES ⚔

THINGS TO DO
View our full event calendar here.
🍺 The Pamphleteer hosts Bar Hours on the third Thursday of every month (the next meeting is August 18th) at Lucky's 3 Star Bar from 6-8 PM. The first ten guests get drinks on the company tab.
🎪 Check out our favorite driving distance festivals this summer.
👨🏻‍🌾 The Pamphleteer farmer's market guide.
⚔️ Knights in Armor at the Frist starting July 1st: European arms and armor from the renowned collection of the Museo Stibbert in Florence, Italy.
🏎 The Music City Grand Prix, a formula race – part of the Indycar Series – taking place in the streets of downtown.
🎼 Listen to The Pamphleteer's Picks, our playlist of bands playing in Nashville each week.
TONIGHT
🎸 Honky Tonk Tuesday @ American Legion Post 82, 5p, Free, Info‌‌‌‌‌‌‌‌‌‌‌‌‌‌‌‌‌‌
+ Two step lessons @ 7p, The Cowpokes @ 8p
🎸 Joe Bonamassa @ The Ryman, 8p, $60, Info
🎸 Superjam @ Dee's Lounge, 9:30p, Free, Info
+ Members from Umphrey's Mcgee, Moon Taxi, Nth Power, Japanese Cartoon
🎺 Todd Day Wait @ The Underdog, 11:30p, Free, Info‌‌‌‌‌‌‌‌‌‌‌‌‌‌‌‌‌‌
+ Honky Tonk Tuesday afterparty, down the street
ON THE RADAR
🏜 Hiatus Kaiyote @ Marathon Music Works, (8/14), $35+, Info
+ Australian experimental jazz/funk band
🐂 Professional Bull Riding @ Bridgestone, (8/19-21), $20+ Info
🐖 Roger Waters @ Bridgestone, (8/27), $39, Info
🎹 Stereolab @ Marathon Music Works, (9/6), $35, Info
+ Motorik post-rock synth avant-pop surrealist prismcore from the 90's, savvy?
🎸 My Morning Jacket @ Ascend Amphitheater, (9/23), $22.88, Info
⚔️ HELMET @ Marathon Music Works, (9/24), $35, Info
+ 90's alternative metal band from NY, a Pamphleteer favorite
🎻 Gustav Holst's The Planets @ Schermerhorn (9/29-10/2), Info
+  Early 1900's orchestral suite, each movement is named after a planet
🕺 Remi Wolf @ Brooklyn Bowl (10/6), $30, Info
+ Young talented funk/pop/hip-hop singer, one of the few
🎸 Smashing Pumpkins @ Bridgestone Arena, (10/10), $133+, Info
+ 90's alt-rock from Chicago
🎸 The Doobie Brothers @ Bridgestone Arena, (10/12), $43+, Info
🌶 The Gypsy Kings @ The Ryman (11/1), $39.50, Info
+ The roving band of flamenco guitarists

NEW PODCASTS
FROM LAST WEEK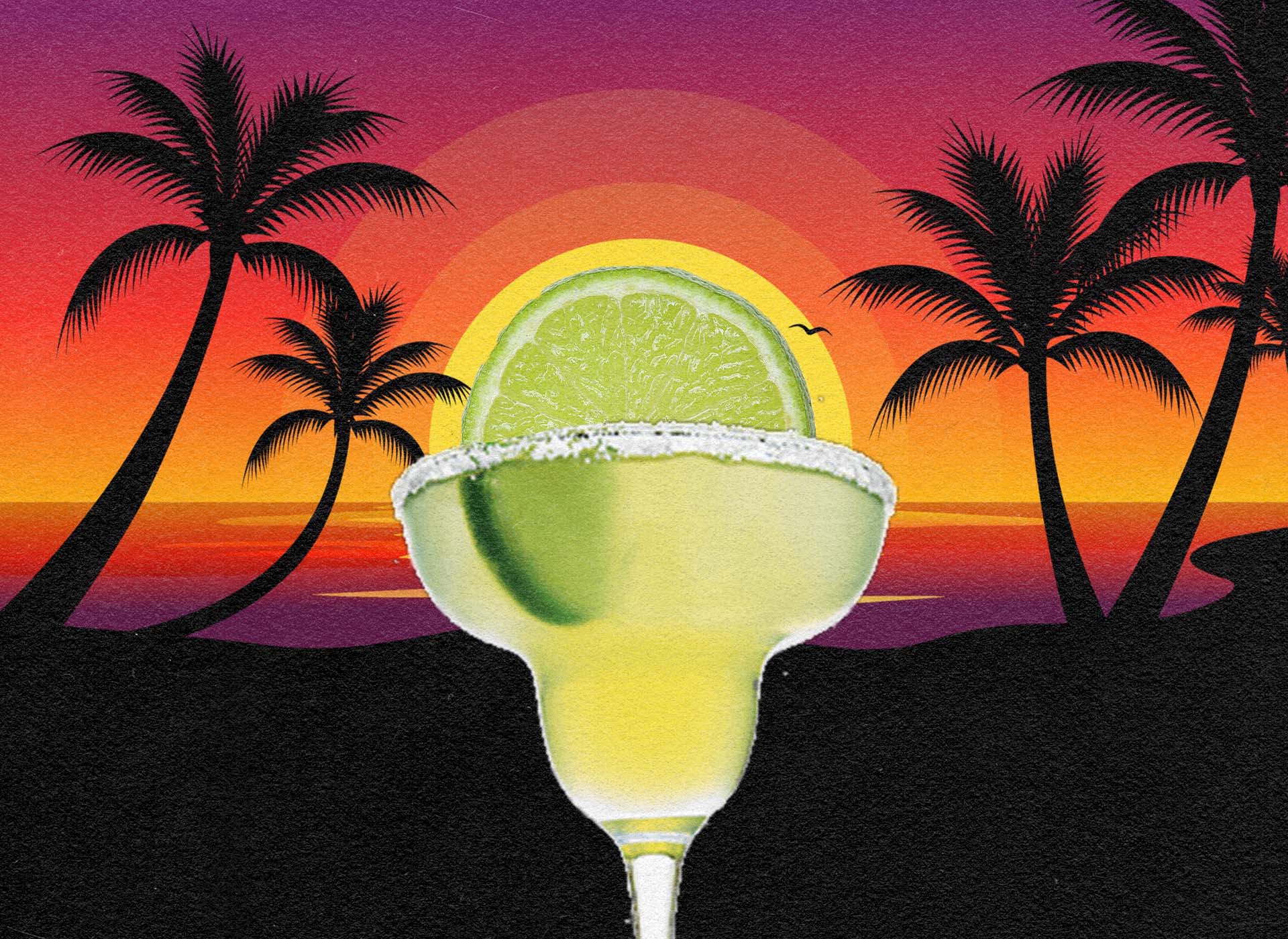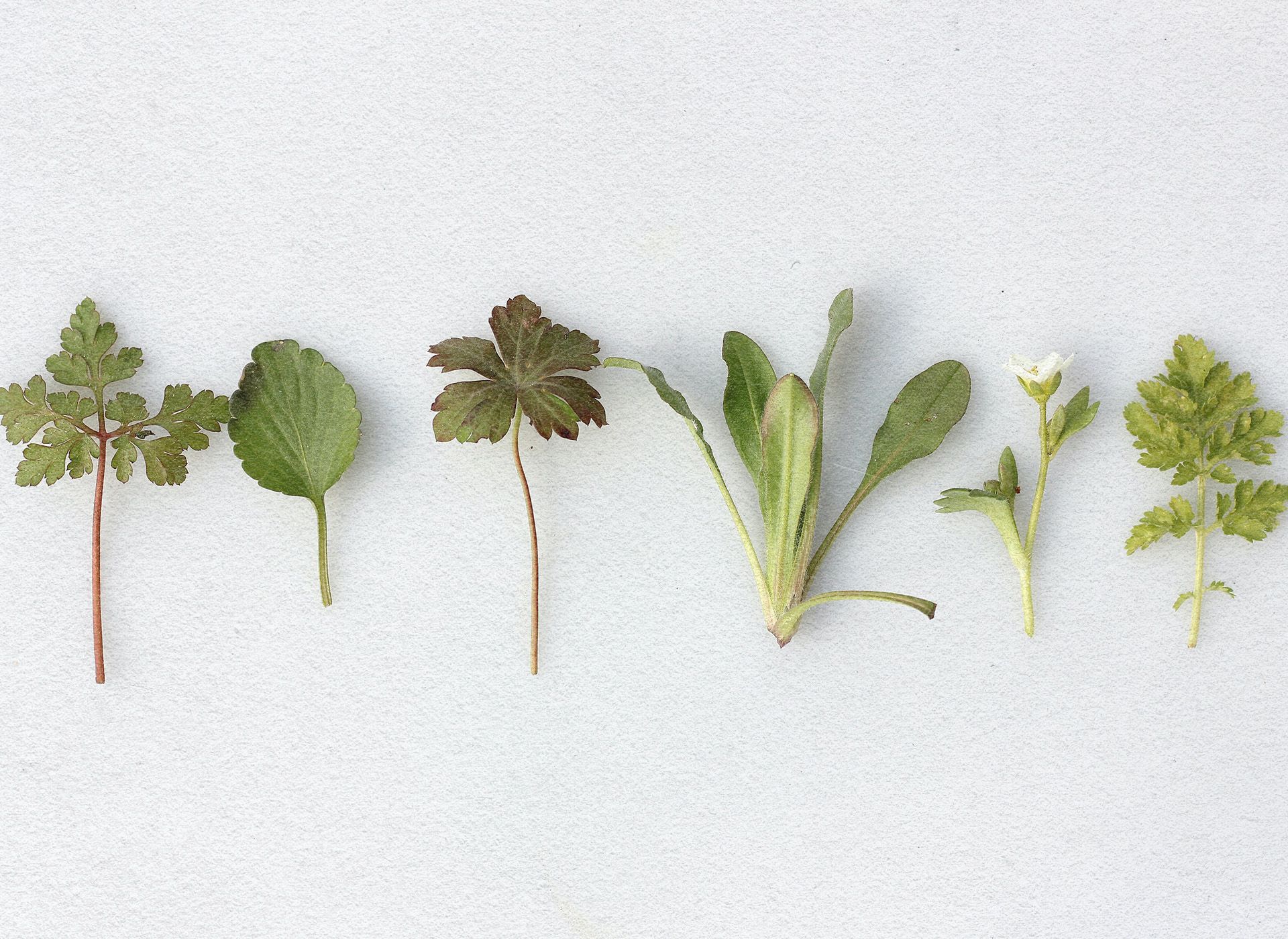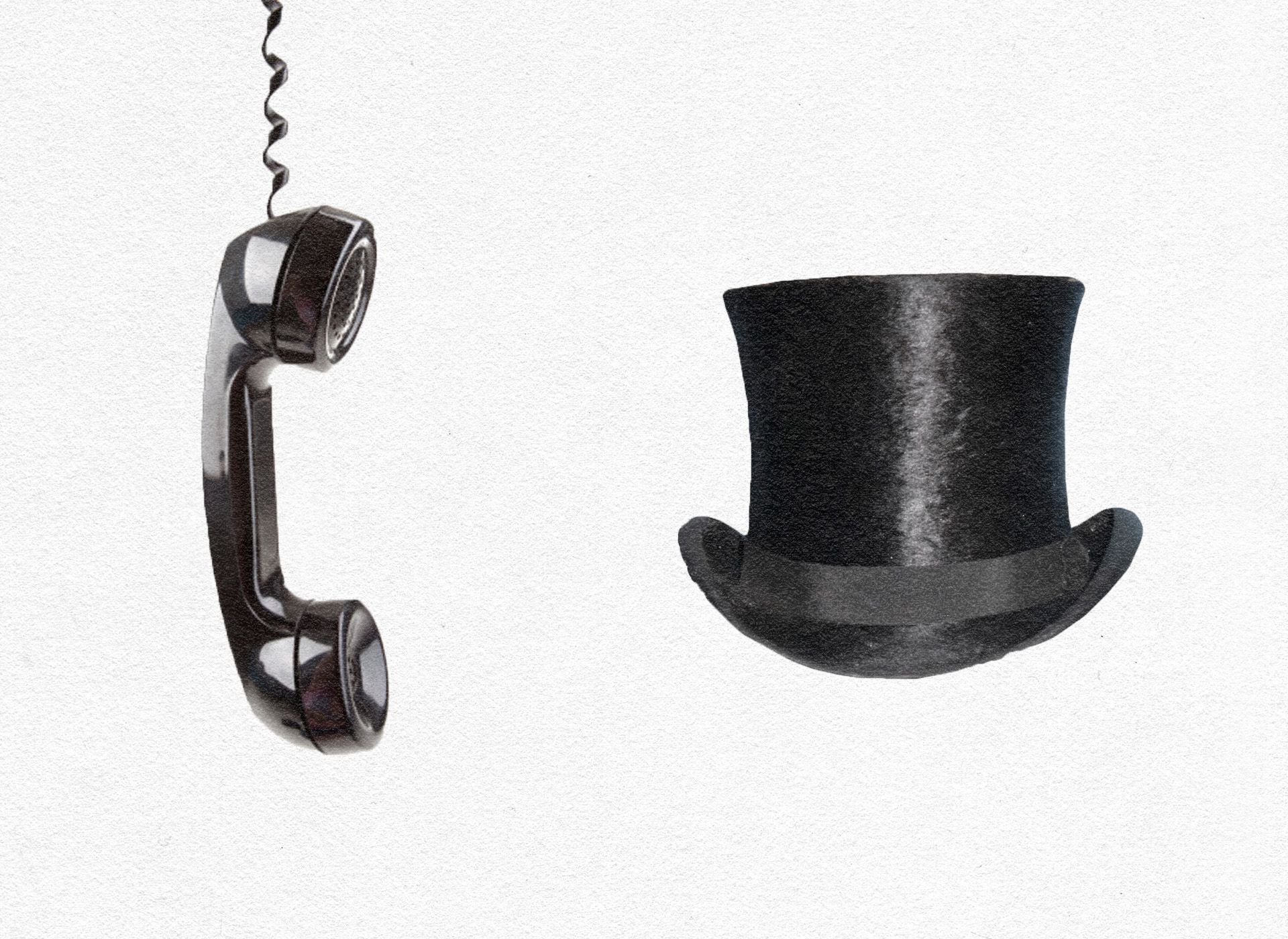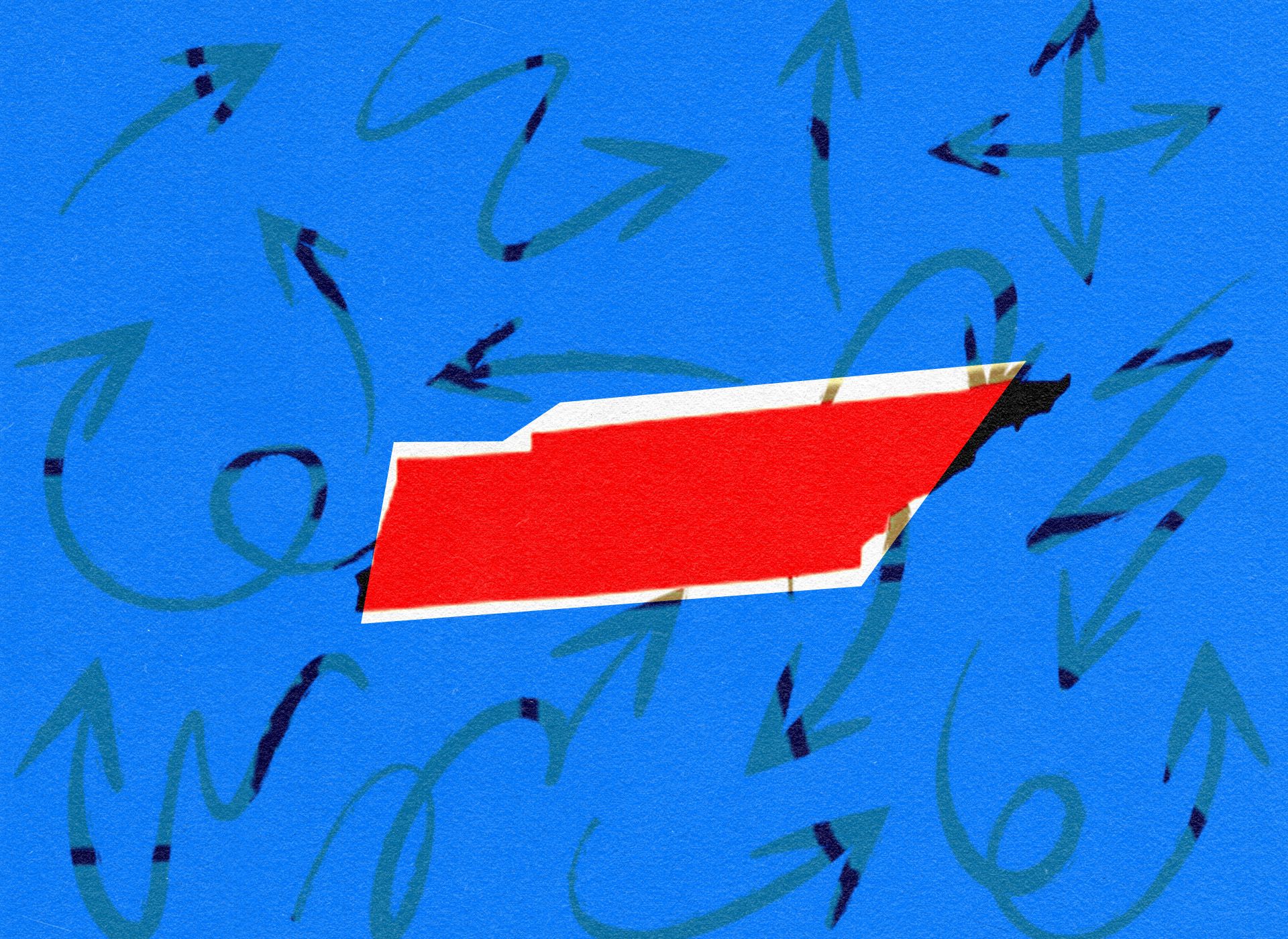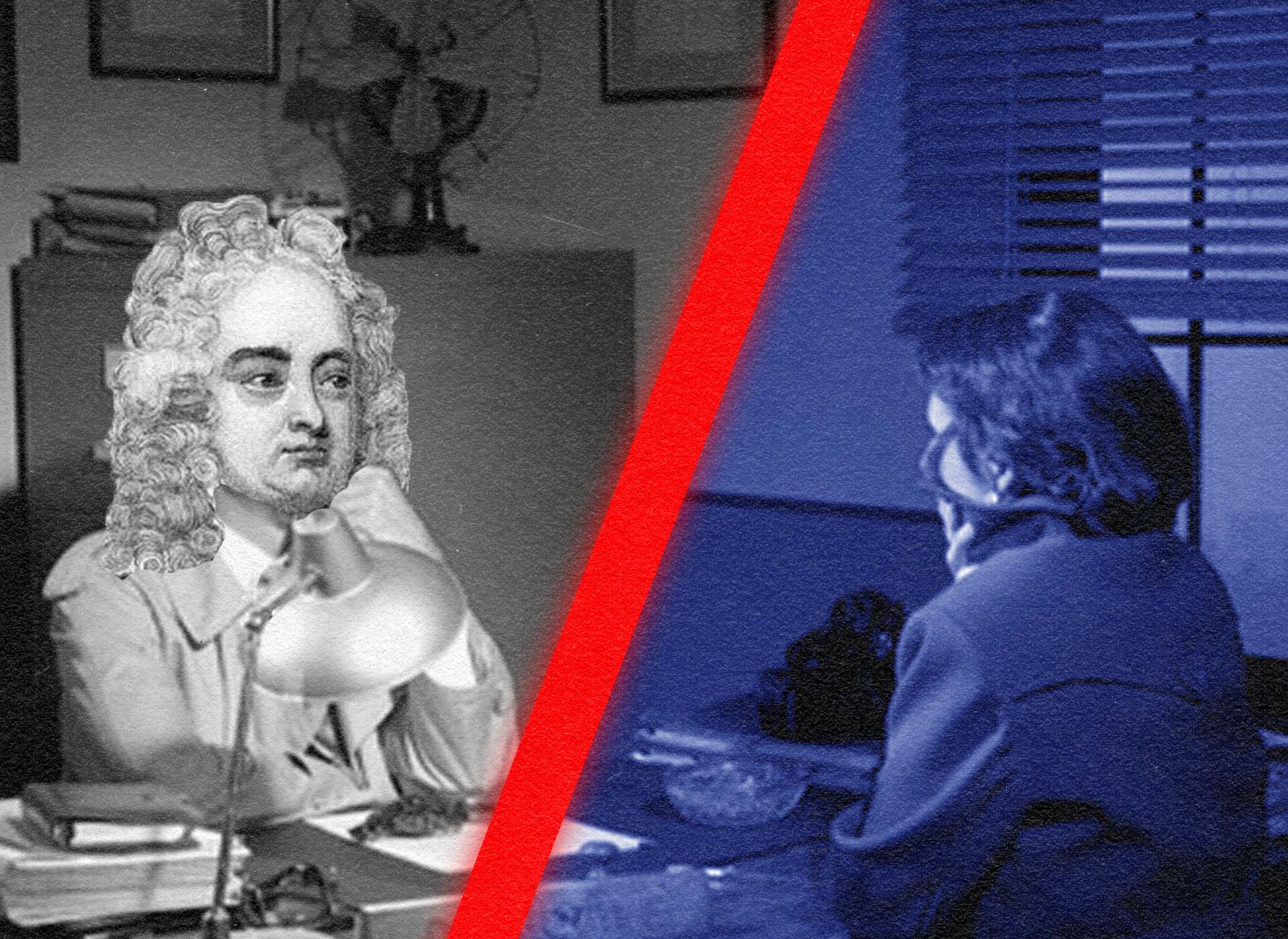 Around the Web
→ Between Grace and Nature There is a grace in growth if we understand it to be the human being's capacity to join God—a city-builder—as a subcreator, a namer of animals.
You May Also Like
Words of Wisdom
"I am bigger than anything that can happen to me. All these things, sorrow, misfortune and suffering, are outside my door. I am in the house and I have the key."

Charles Fletcher Lummis
Today's newsletter is brought to you by Megan Podsiedlik (Nashville), Edward Landstreet (Local Noise), and Davis Hunt (everything else).