No. 313: Dark Brandon Rising
⁂ Nashville's Alt-Daily ⁂ Dark Brandon · Outside Money · Right to Work · T-Levels · Much More!
📰Today, we take a look at the media's spin on Joe Biden, peer at the PAC money involved in the TN-5 race, and consider what your testosterone levels say about who you'll vote for.
Good morning, everyone.
Joe Biden's image has gotten something of a facelift in the past few weeks. The President seems to have reached an apogee after his so-called "Inflation Reduction Act" was passed on Friday. The caricature of a bumbling, confused old man is out. Here's what CNN declares is now in:
But suddenly, images of Biden as a feeble septuagenarian atop a mismanaged White House have given way to those of an experienced leader, smiling behind aviator sunglasses, whose battle-tested team has delivered on a range of national priorities. A winning streak does that for you.
This change in sentiment comes as a new meme emerges around Biden: Dark Brandon. Co-opting the old "Let's go, Brandon" jeer, Dark Brandon depicts Biden with glowering, laser eyes in some instances and grimacing behind an eyepatch in others.
This Biden is no-nonsense, dismissive. He's interested in getting stuff done. He's jaded by the hijinks of Evil Republicans. He says no to the press with masculine detachment and gives short answers because he's impatient (and because he feels hemmed in by his inability to act). It's a riff on the old, testosterone-fueled depictions of Trump as Rocky and Rambo albeit cast in a new mold.
In a Freudian slip of sorts, the deputy Press Secretary posted a meme of "Dark Brandon" using the Dark Knight Rises movie poster as an influence. But instead of the bat signal lighting up the sky, it depicts what looks to be a Nazi Eagle in front of which an eye-patched, bearded Joe Biden gives the viewer a dead-eyed glare.
Biden doesn't take pre-assigned questions from the press. Not because he has dementia, but because he's a grizzled veteran of American politics bent on creating a better and more just world! The jokes really write themselves.
Onward.
You can follow us on Twitter (@realpamphleteer) or Instagram (@realpamphleteer) for additional content.
Also, be sure to check out our podcast. Available wherever you get your podcasts.
Thanks for reading.
⧖⧗⧖ Bar Hours ⧗⧖⧗
Join us! Thursday night for our forum at Lucky's 3 Star Bar where lively banter and drinks flow freely.
Where? Lucky's 3 Star Bar in Wedgewood-Houston
When? The third Thursday of every month from 6-8 PM
First ten people get drinks on the house!

❑ OUTSIDE INTERESTS IN LOCAL POLITICS
Last Friday, we examined how candidates managed their own campaign treasury and spent contributions made by Tennesseans.
Today, we discuss the outside influences who may have swayed the votes cast by Tennesseans.
PACS INVESTING IN LOCAL RACES
As you know, PACs have a significant influence when it comes to the mudslinging which defines campaign season. While candidates have power over their own treasury, groups outside the campaign can step in with ads and funding and subtly, nimbly turn the tide of an election. With that in mind, let's take a look at who spent money on the Republican primary for Tennessee's 5th district.
IN SUPPORT OF ANDY OGLES
Total Reported Here: $1,256,707.59
OPPOSING ANDY OGLES
The Tennessee Star reported that an attack ad against Andy Ogles was paid for by Tennessee Conservatives PAC. The Star also pointed out that this PAC is both linked to Morgan Ortagus and backed by former Oracle CEO Larry Ellison.
SUPPORTING BETH HARWELL
According to The Tennessee Journal, a PAC called  Government of the People ran ads supporting Beth Harwell and attacking Andy Ogles.
OPPOSING BETH HARWELL
$358,268.38 was spent by the School Freedom Fund, which also spent money supporting Andy Ogles.
OPPOSING KURT WINSTEAD
$358,268.38 spent by the School Freedom Fund (which, again, also spent money supporting Andy Ogles).
➫ PREVIEWING NOVEMBER: RIGHT TO WORK
When you head to the polls this November, you will be able to vote on whether to enshrine the "right to work" in our state's Constitution.
Here's Justin Owen at the Beacon Center on why it's important to vote in support of RTW:
First, right-to-work is a longstanding Tennessee tradition that is absolutely essential, having become the policy of the Volunteer State 75 years ago. As a result, those who chose not to join a union and pay dues can't be fired for exercising their freedom of association.
But now, right-to-work is under attack, with national politicians like President Biden calling for state right-to-work protections to be banned. Legislators understood that Tennesseans, not D.C. politicians, should get to decide whether we remain a right-to-work state.
Not only will enshrining right-to-work in the state constitution preserve this important policy from these attacks, but it will also enable our economy to remain strong for generations to come. Right-to-work states have higher income growth, employment growth, and population growth. It's paramount that we recognize the role right-to-work has played in Tennessee's economic success story by ensuring that this Tennessee tradition continues into the future.
HEADLINES
POLITICS
⭐️ State of Metro Guest List Surfaces (Scene) The mayor's office denied the existence of a "pre-set guest list" to the Scene in April ahead of the annual State of Metro address. This week, a list of invitees surfaced in response to an expansive records request by government transparency obsessive Jason Steen.
Tennessee collected $4.6B more than budgeted in taxes and fees for fiscal year (Center Square) The largest factor in the overage is sales tax collection, which finished the fiscal year $2.5 billion more than estimated and was $244.7 million more than estimated in July. Overall, Tennessee collected $1.6 billion in July, which is $303.6 million more than estimated. Sales tax collections were up 11.4% from July 2021.
Analysis: Tennessee's low turnout primaries (Lookout) Tennessee has historically been a low voter turnout state and the Aug. 4  primary elections proved no different. Only 17% of registered voters cast a ballot in the state and federal primary elections and the county-level general elections. Even for Tennessee, such a low level of turnout for a midterm primary is unusual.
DEVELOPMENT

⬆ STUDY SAYS: HIGHER T, MORE RED
It is fun to joke that Democrats—or the Left in general—is more feminine than the Right, but as it turns out, there may be something to that:
Our results demonstrate that testosterone induces a "red shift" among weakly-affiliated Democrats.  This effect was associated with improved mood.  No effects were found of testosterone administration for strongly affiliated Democrats or strong or weak Republicans.  Our findings provide evidence that neuroactive hormones affect political preferences.
During the 2011 election season, the study authors administered testosterone to weakly-affiliated Democrats and strongly-affiliated Democrats. The strongly affiliated Democrats had lower testosterone levels than the weakly affiliated. Upon administration of testosterone, those with strong affiliations to the Party were unaffected, but those with weak affiliation expressed more affinity for Republican candidates over time.
Source: Testosterone Administration Induces A Red Shift in Democrats
OPENICPSR, 11 November 2021, Read Online
𝓧 CHART OF THE DAY: BIGGER HOUSES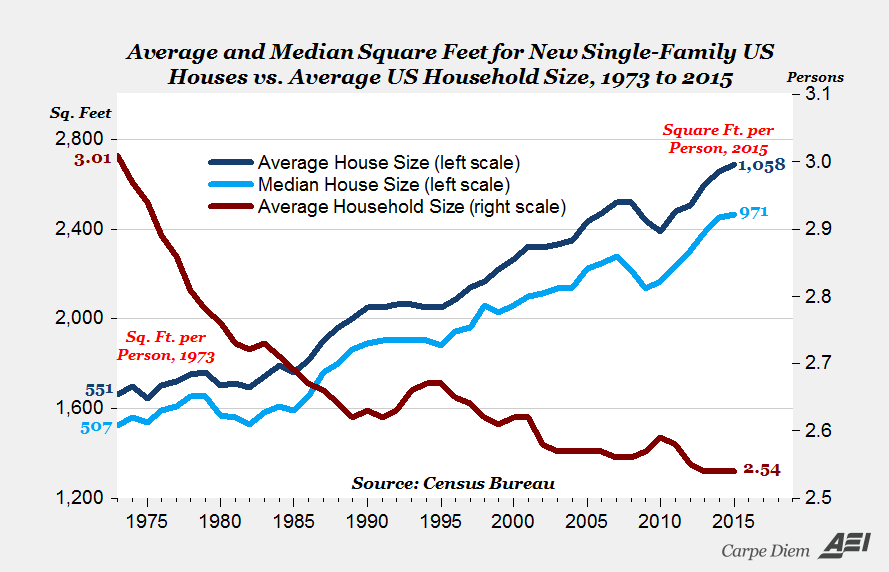 ⚔ MISSIVES ⚔

THINGS TO DO
View our full calendar here.
🍺 The Pamphleteer hosts Bar Hours this week at Lucky's 3 Star Bar from 6-8 PM. The first ten guests get drinks on the company tab. We do Bar Hours on the third Thursday of every month
🎪 Check out our favorite driving distance festivals this summer.
👨🏻‍🌾 The Pamphleteer farmer's market guide.
⚔️ Knights in Armor at the Frist starting July 1st: European arms and armor from the renowned collection of the Museo Stibbert in Florence, Italy.
🎭 Shakespeare in the park is every Thursday through Sunday from August 18th till September 11th
🎼 Listen to The Pamphleteer's Picks, our playlist of bands playing in Nashville each week.
TONIGHT
🎩  History Class @ Bold Patriot Brewing, 5p, Info
🎺 Jazz in the Park @ Church Street Park, 5p, Free, Info
🎺 Sunny Side @ Rudy's Jazz Room, 6p, $15, Info
+ New Orleans jazz
🎸 Harry Fontana @ American Legion Post 82, 7p, Free, Info
💀 Grateful Monday @ Acme Feed & Seed, 7p, Free, Info
🕺 Motown Monday @ The 5 Spot, 9p, $5, Info
🎹 Jazz Jam @ The Villager, 11p, Free, Info
ON THE RADAR
🚘 Demolition Derby @ Williamson County Fair (8/26-27), $10, Info
🐖 Roger Waters @ Bridgestone, (8/27), $39, Info
🎹 Stereolab @ Marathon Music Works, (9/6), $35, Info
+ Motorik post-rock synth avant-pop surrealist prismcore
🎸 My Morning Jacket @ Ascend Amphitheater, (9/23), $22.88, Info
⚔️ HELMET @ Marathon Music Works, (9/24), $35, Info
+ 90's alternative metal band from NY, a Pamphleteer favorite
🏜 ZZ Top & Beck @ First Bank Amphitheater, (9/27), $49+, Info
👾 Flamingosis @ Basement East (9/29), $20, Info
🎻 Gustav Holst's The Planets @ Schermerhorn (9/29-10/2), Info
+  Early 1900's orchestral suite, each movement is named after a planet
🕺 Remi Wolf @ Brooklyn Bowl (10/6), $30, Info
+ Young talented funk/pop/hip-hop singer, one of the few
🎻 Mozart & Tchaikovsky@ Schermerhorn, (10/28-29), $25+, Info
🎸 Smashing Pumpkins @ Bridgestone Arena, (10/10), $133+, Info
+ 90's alt-rock from Chicago
🎸 The Doobie Brothers @ Bridgestone Arena, (10/12), $43+, Info
🎺 Too Many Zooz @ Basement East, (10/31), $20, Info
🌶 The Gypsy Kings @ The Ryman (11/1), $39.50, Info
+ The roving band of flamenco guitarists

RECENT ESSAYS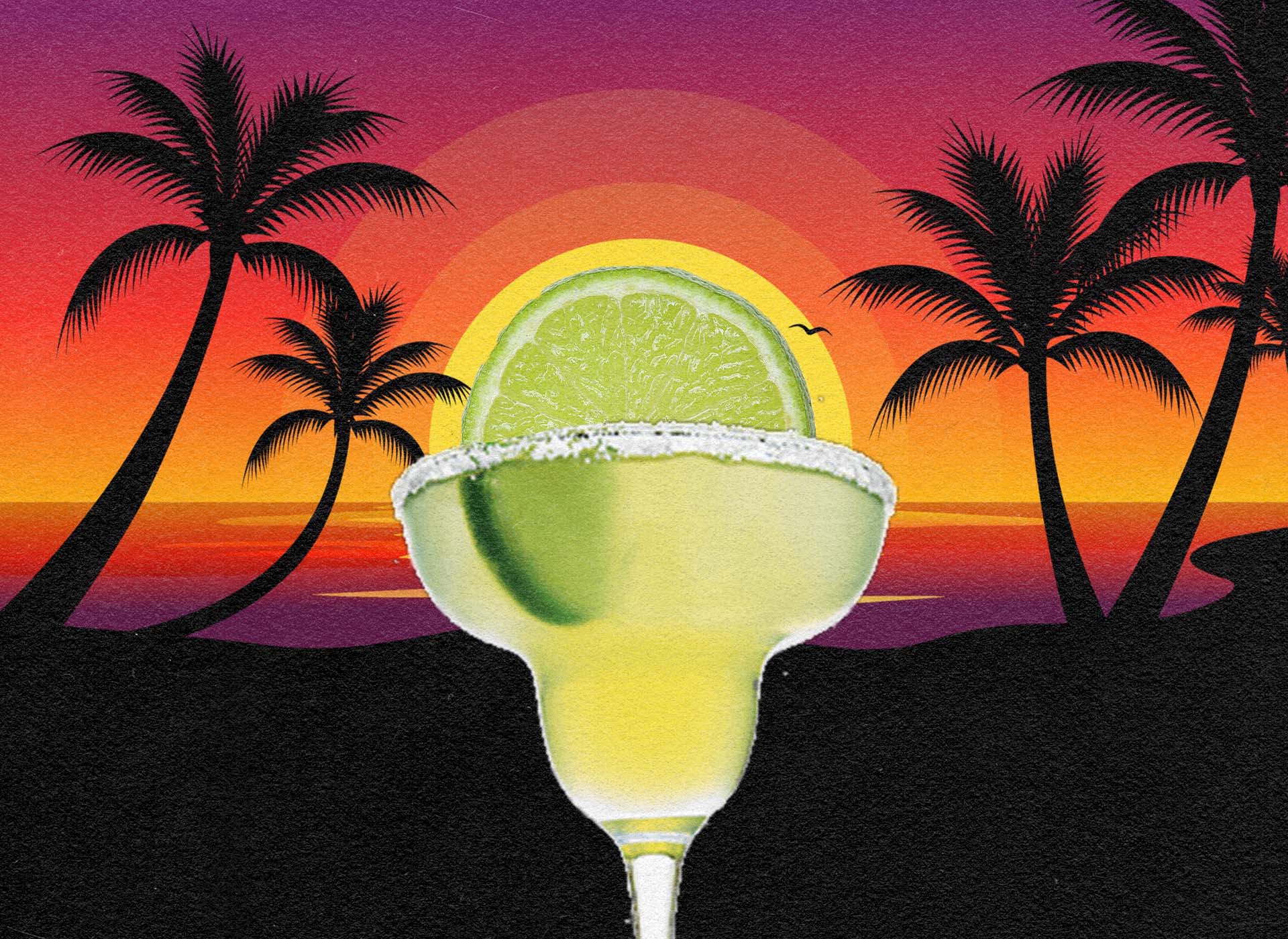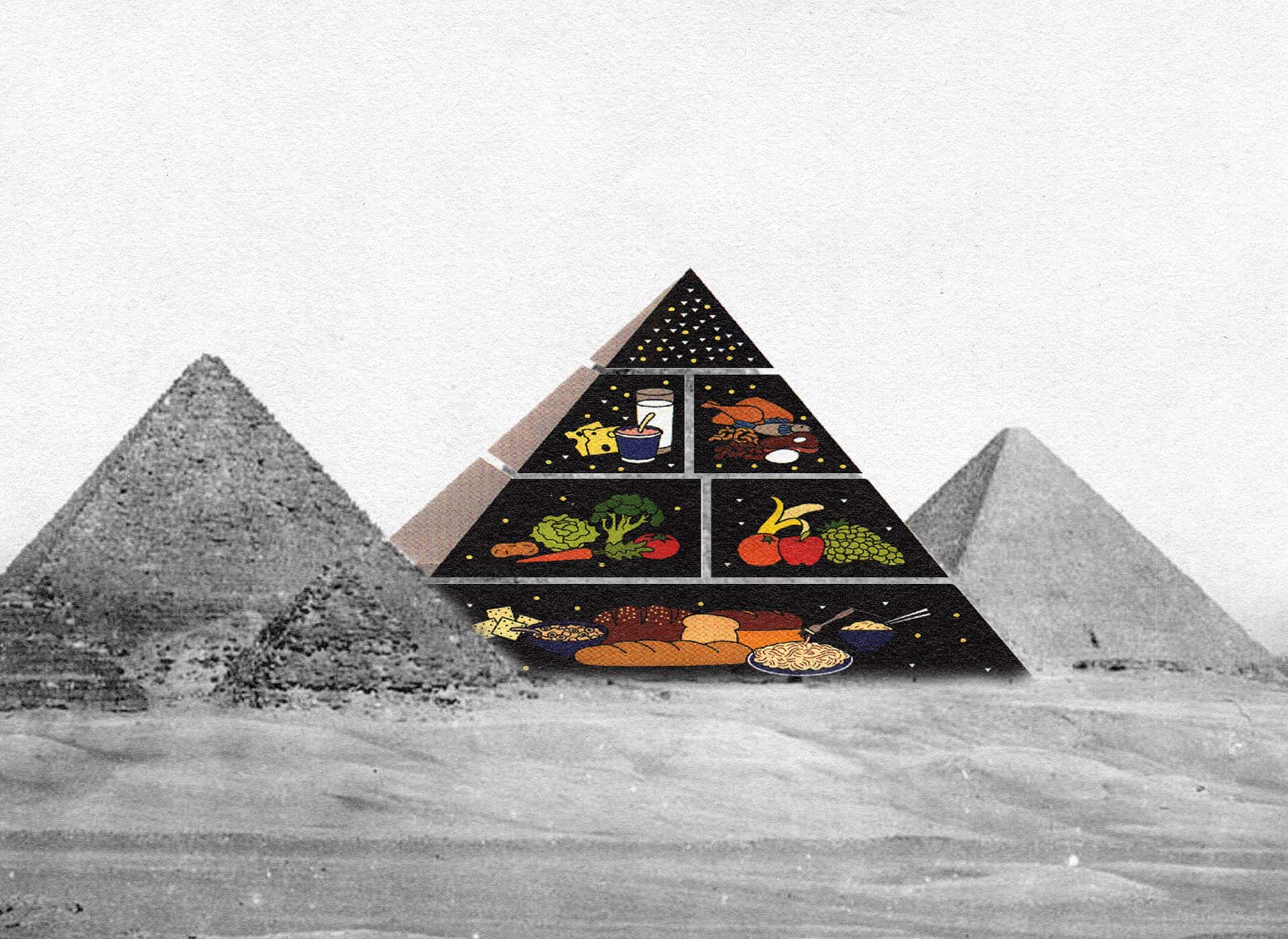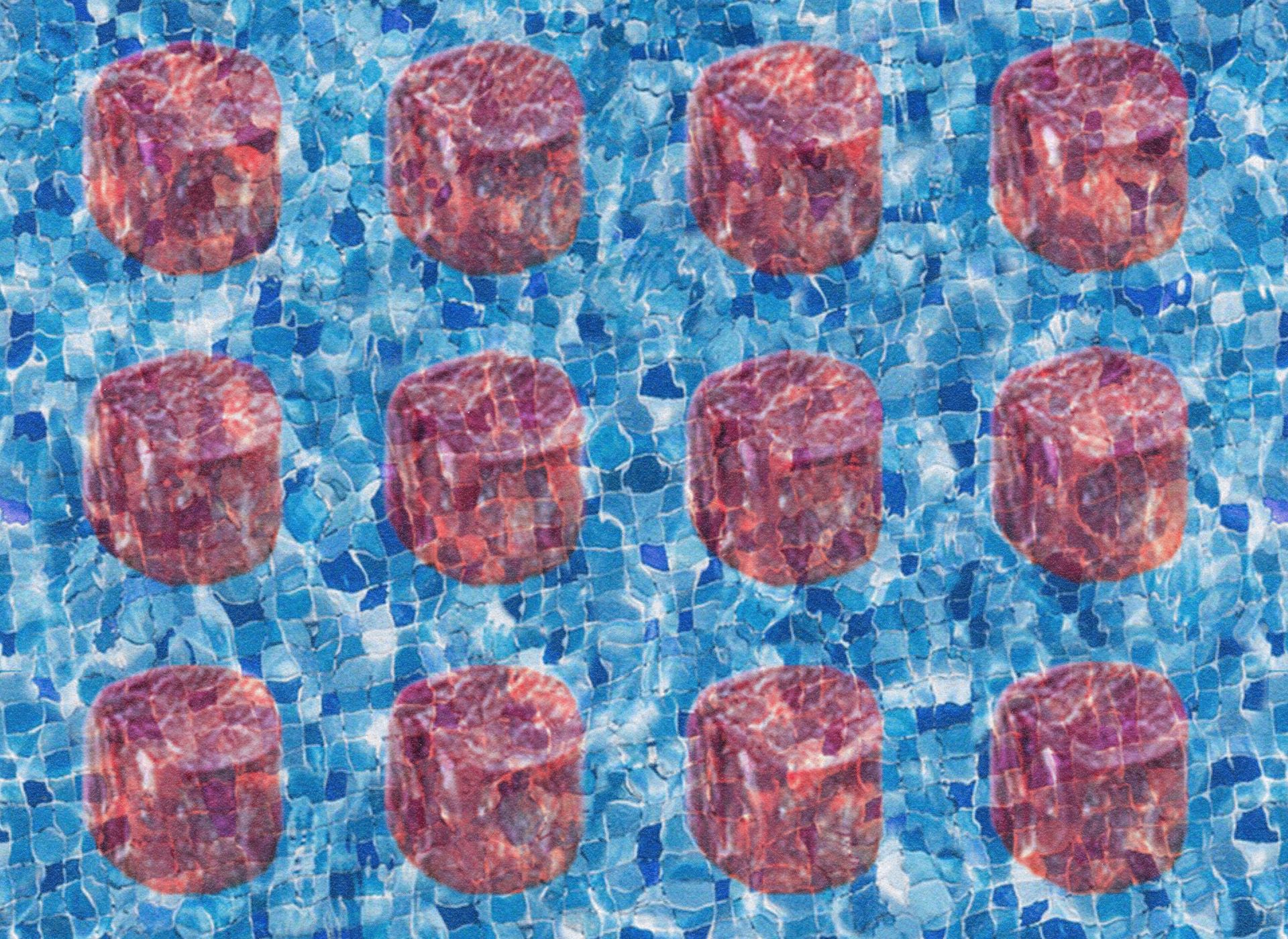 RECENT PODCASTS
Around the Web
⁕ The last American aristocrat George Kennan made hierarchy seem seductive.
You May Also Like
Words of Wisdom
"If you want to have order in the commonwealth, you first have to have order in the individual soul."

Russell Kirk
Today's newsletter is brought to you by Megan Podsiedlik (Nashville), Edward Landstreet (Local Noise), and Davis Hunt (everything else).