No. 337: Context is Everything
⁂ Nashville's Alt-Daily ⁂ 60 Minutes · AG Skrmetti · Reading · Fall Foliage · Southern Football · Much More!
📰 Here's what we're talking about today:
Intro Davis reflects on Biden's address on 60 Minutes last night.
Nashville Megan sums up her conversation with Attorney General Skrmetti.
And More We direct you to a good essay on football in the South and consider when fall foliage will be at its peak.
Good morning, everyone.
When reading the news today, the most important questions you can ask yourself are:
Who was this written for?
Why was it printed today?
Last night, Biden sat down for a 60 Minutes interview in which he announced the pandemic was "over," misspoke about the US's intent to aid Taiwan militarily in the instance of an invasion, and basically said that people who are unhappy with his presidency are just depressed from COVID.
Was it a "get your sh*t together" type of appearance? Reassurance that everything is under control? Or, just a de rigueur press appearance? We know it's not the last of those, seeing as Biden has sat for fewer media interviews than any of his predecessors; there was clearly a reason behind scheduling this. The "get your sh*t together" speech seems unwarranted and cruel even for the callous Biden administration, so his unexpected interview with Pelley was probably of the middle variety — everything's under control.
That ole Hank Williams Jr. lyric captures why it's necessary for Biden to project power at this juncture:
The preacher man says it's the end of time
And the Mississippi River, she's a-goin' dry
The interest is up and the stock market's down
And you only get mugged if you go downtown
That was back in 1982, but things aren't all that different right now with the added complication of two looming foreign entanglements: one of which seems more likely than not to escalate into a brutal, zero-sum war in Ukraine, and the other (China) flirting with an invasion.
Not much of an "end times" guy myself, but that the Biden administration thought it necessary to give an "everything is under control" appearance at this present hour should signal to you that something is coming that will require Biden to actually have everything under control.
--
In case you missed it, we spent the end of last week introducing the state's new Attorney General Jonathan Skrmetti. Megan Podsiedlik went on the Tennessee Star Report Friday to discuss her impressions of the selection process and what to keep an eye on as General Skrmetti gets going in office. Later that afternoon, we released a podcast wherein Megan interviewed General Skrmetti.
You can read the transcript of Megan's radio appearance here and check out our conversation with General Skrmetti here.
Onward.
You can follow us on Twitter (@realpamphleteer), Facebook (@realpamphleteer) or Instagram (@realpamphleteer) for additional content.
Also, be sure to check out our podcast. Available wherever you get your podcasts.
Thanks for reading.

✰ TENNESSEE'S NEW ATTORNEY GENERAL SPEAKS
The new Tennessee attorney general—Jonathan Skrmetti—has been hitting the ground running since stepping into office on September 1st.
Just last week, the office published two major press releases: one objecting to the U.S. Department of Education's proposed Title IX regulations and another urging President Biden to classify fentanyl as a Weapon of Mass Destruction. Though Skrmetti hasn't been shy about setting a tone for his eight-year term, he says he's still adjusting to his new role.
"I am still a little bit surprised to be the Attorney General, but it's a dream job. I feel like we've been able to do some things immediately and I look forward to doing a lot more soon," General Skrmetti told The Pamphleteer Podcast.
Let's take a look at a few things covered during The Pamphleteer's interview with General Skrmetti last Friday.
TITLE IX
On Monday, September 12th, General Skrmetti's office announced that he signed a formal comment letter objecting to the U.S. Department of Education's proposed Title IX regulations.
"We've come a really long way [in protecting against sex discrimination], and Title IX has a big role in that, but Congress passed that law to prohibit sex discrimination and [now] we've seen efforts to expand sex discrimination to cover gender identity issues. That's outside the scope of the law," says General Skrmetti.
Regarding the particular legal issues that occur when changing the language in Title IX from the term "sex" to "gender identity," Skrmetti explained, "There are some First Amendment issues involving compelled pronouns… there's case law in the Sixth Circuit that says if you're a public institution you can't compel your employees to do that."
FENTANYL
The Attorney General, as previously mentioned, also joined a multistate effort urging the president to classify fentanyl as a Weapon of Mass Destruction. Some have criticized the classification as more political than practical, but Skrmetti stood firm on his decision and explained his reasoning to The Pamphleteer:
"When I saw the letter come across my desk–this is something that I think Connecticut and General Tong up there originally drafted–my first reaction was 'this looks kind of gimmicky.' Fentanyl is causing terrible devastation but categorizing it as a Weapon of Mass Destruction, metaphorically, seemed kind of goofy to me," said General Skrmetti.
"It's bad," he continued. "We have laws against it, we need to enforce those laws, but there was some supporting evidence that came with the letter that was really compelling. I can't get into specifics because I don't want to tell people how to kill a bunch of people, but it demonstrated how it could be very easy for someone to weaponize fentanyl and inflict a really large number of casualties."
OTHER TOPICS COVERED
During the interview, General Skrmetti spoke with us about everything from crime in Memphis to cyber law to Environmental, Social, and Governance (ESG) criteria.
Listen to the full interview on The Pamphleteer Podcast. (Listen)
HEADLINES
DEVELOPMENT

↘ CHART OF THE DAY: READING LEVELS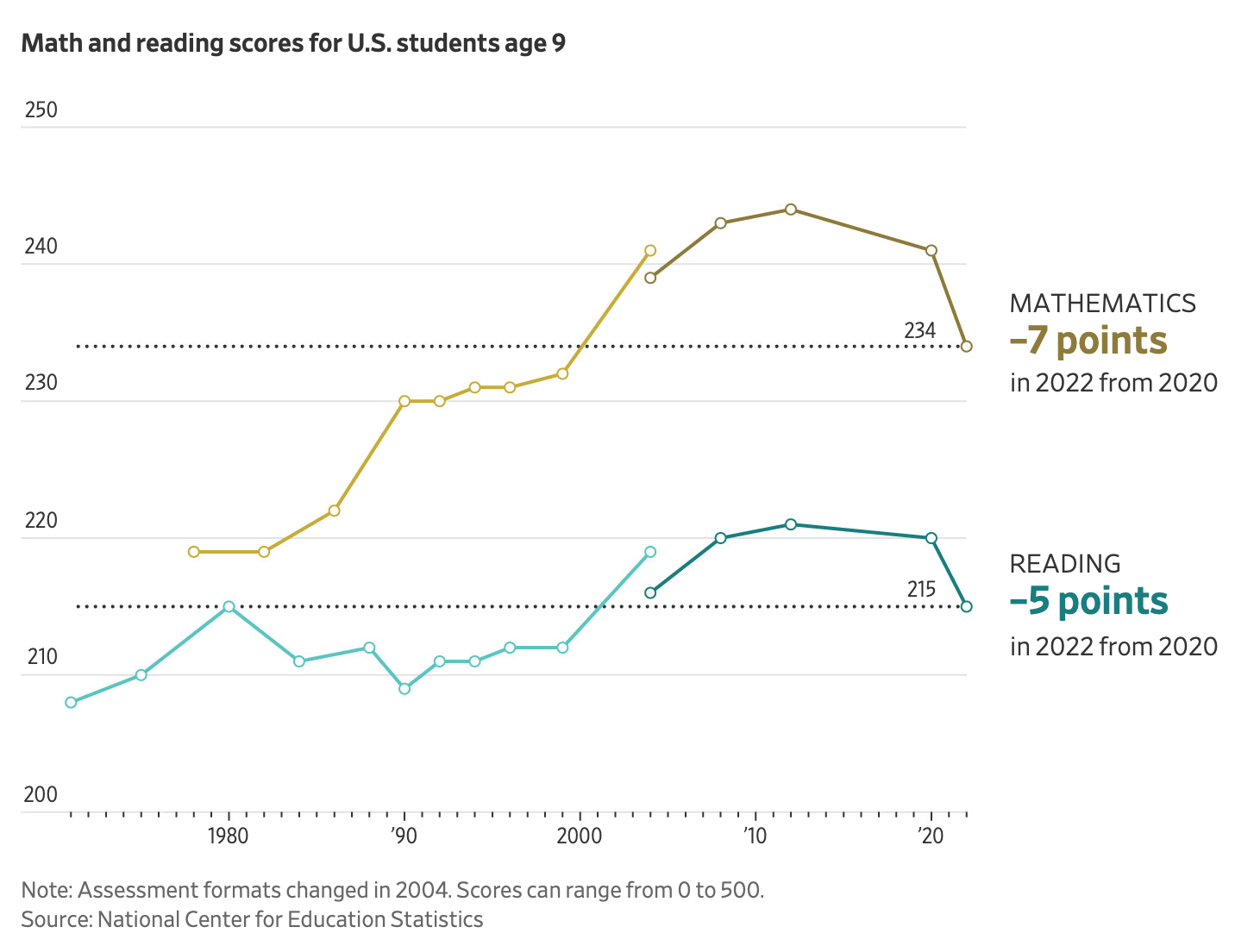 ⚔ MISSIVES ⚔

THINGS TO DO
View the full calendar here.
🍺 The Pamphleteer hosts Bar Hours on the third Thursday of every month (the next meeting is this Thursday, October 20th) at Lucky's 3 Star Bar from 6-8 PM.
🎩 The Pilgrimage Festival is happening on the 24th and 25th at The Park at Harlinsdale, a century-old horse farm recently purchased by the City of Franklin. The festival has six stages and 60+ artists spanning Rock & Roll, Americana, Alt-Country, Bluegrass, Jazz, Indie, Gospel, Pop & Blues.
🎪 Check out our favorite driving distance festivals this summer.
👨🏻‍🌾 The Pamphleteer farmer's market guide.
⚔️ The Knights in Armor exhibit is running till October 10th at the Frist: European arms and armor from the renowned collection of the Museo Stibbert in Florence, Italy.
🎧 Listen to the Pamphleteer's Picks on Spotify, our playlist of the best bands playing in town this week.
TONIGHT
🎩  History Class @ Bold Patriot Brewing, 5p, Info
🎺 Jazz in the Park @ Church Street Park, 5p, Free, Info
🎸 Harry Fontana @ American Legion Post 82, 7p, Free, Info
💀 Grateful Monday @ Acme Feed & Seed, 7p, Free, Info
🕺 Motown Monday @ The 5 Spot, 9p, $5, Info
🎹 Jazz Jam @ The Villager, 11p, Free, Info
ON THE RADAR
🏜 ZZ Top & Beck @ First Bank Amphitheater, (9/27), $49+, Info
👾 Flamingosis @ Basement East (9/29), $20, Info
🎻 Gustav Holst's The Planets @ Schermerhorn (9/29-10/2), Info
+  Early 1900's orchestral suite, each movement is named after a planet
🕺 Remi Wolf @ Brooklyn Bowl (10/6), $30, Info
+ Young talented funk/pop/hip-hop singer, one of the few
🎸 Yes @ Ryman (10/11), $60, Info
🕯 W.I.T.C.H. @ Blue Room (10/17), $15, Info
+ The biggest rock band in Zambia in the 1970s and spearheaded a new genre: Zamrock
🎻 Mozart & Tchaikovsky@ Schermerhorn, (10/28-29), $25+, Info
🎸 Smashing Pumpkins @ Bridgestone Arena, (10/10), $133+, Info
+ 90's alt-rock from Chicago
🎸 The Doobie Brothers @ Bridgestone Arena, (10/12), $43+, Info
🎺 Too Many Zooz @ Basement East, (10/31), $20, Info
🌶 The Gypsy Kings @ The Ryman (11/1), $39.50, Info
+ The roving band of flamenco guitarists
🕺 Drugdealer @ Blue Room, $25, Info

RECENT ARTICLES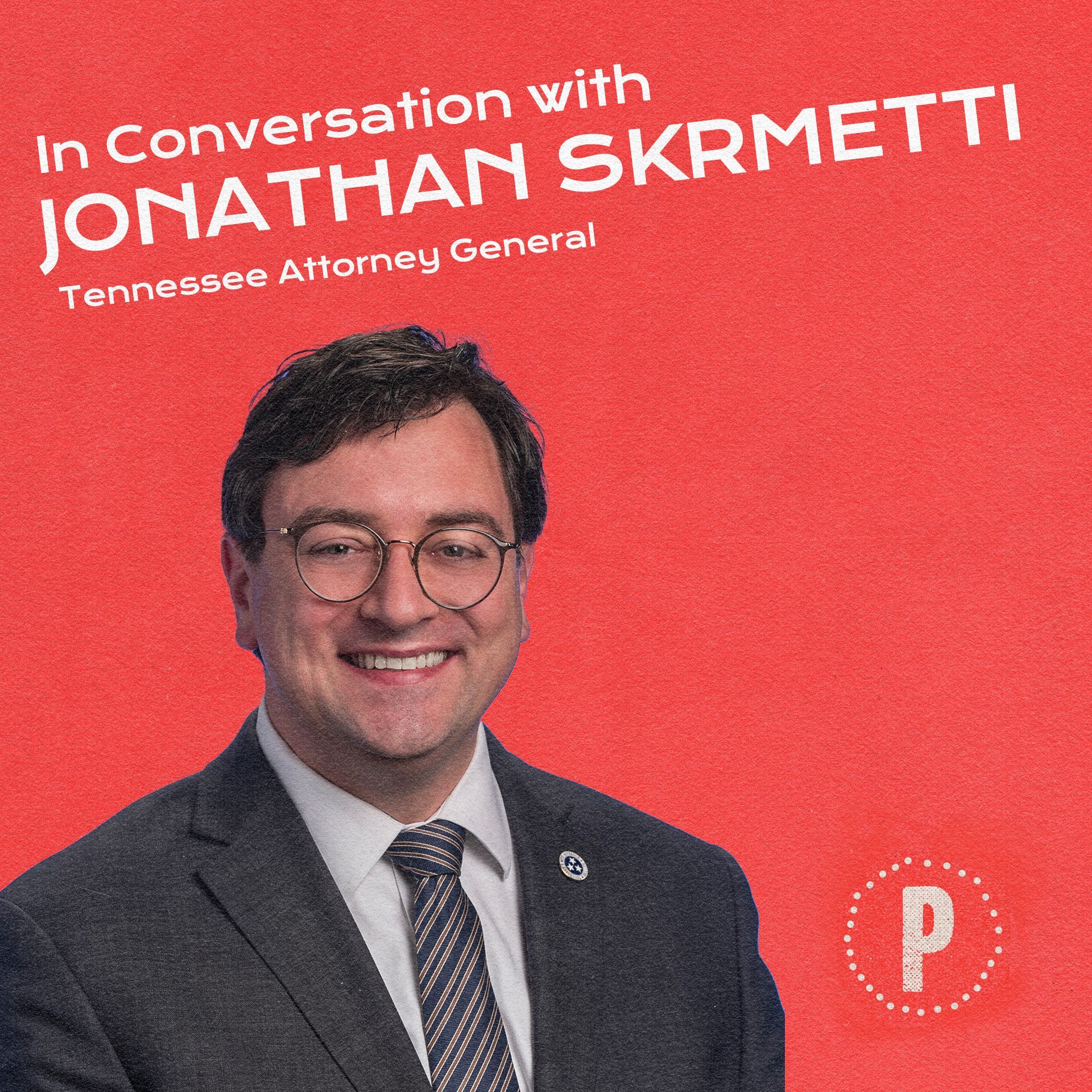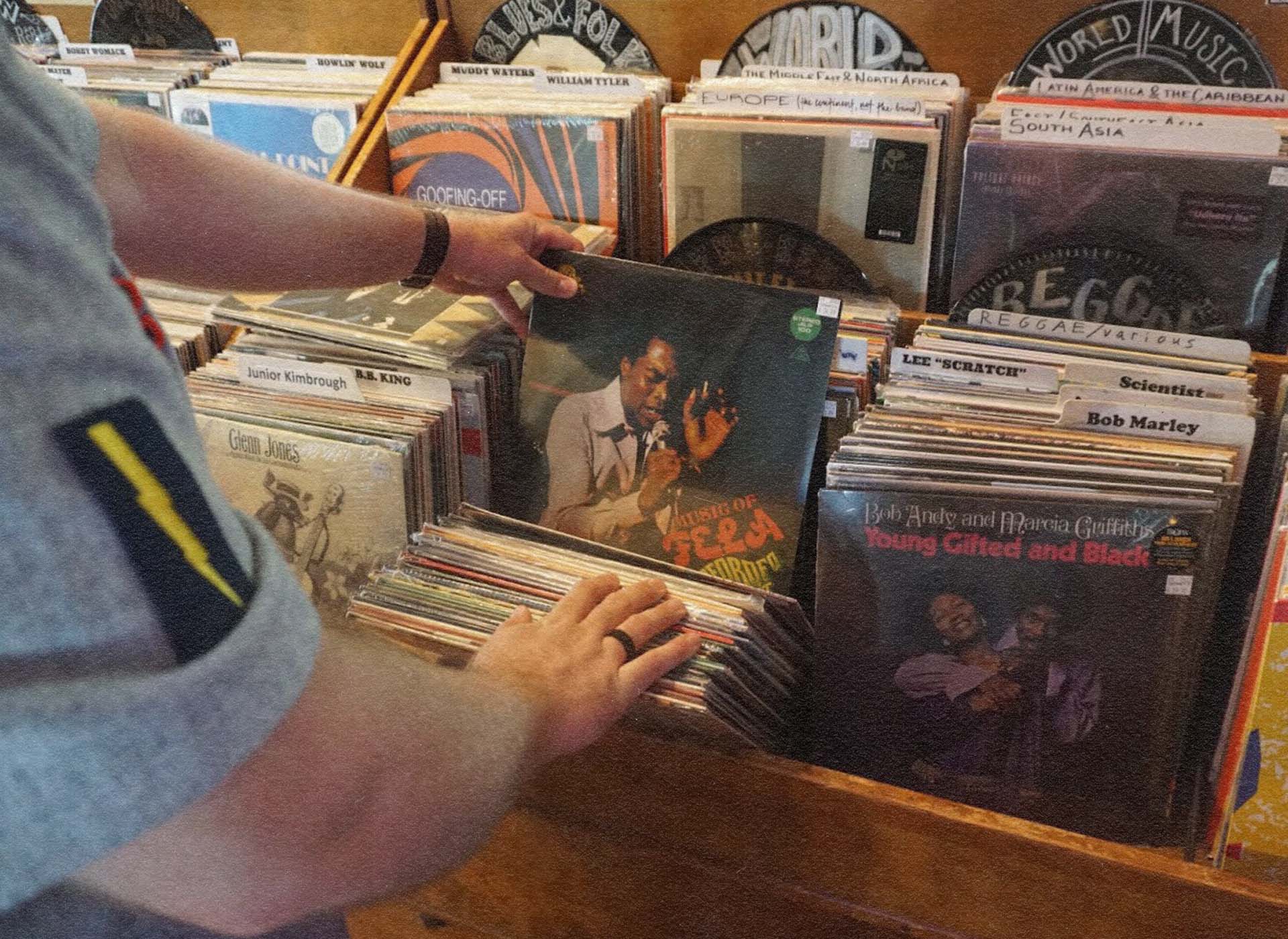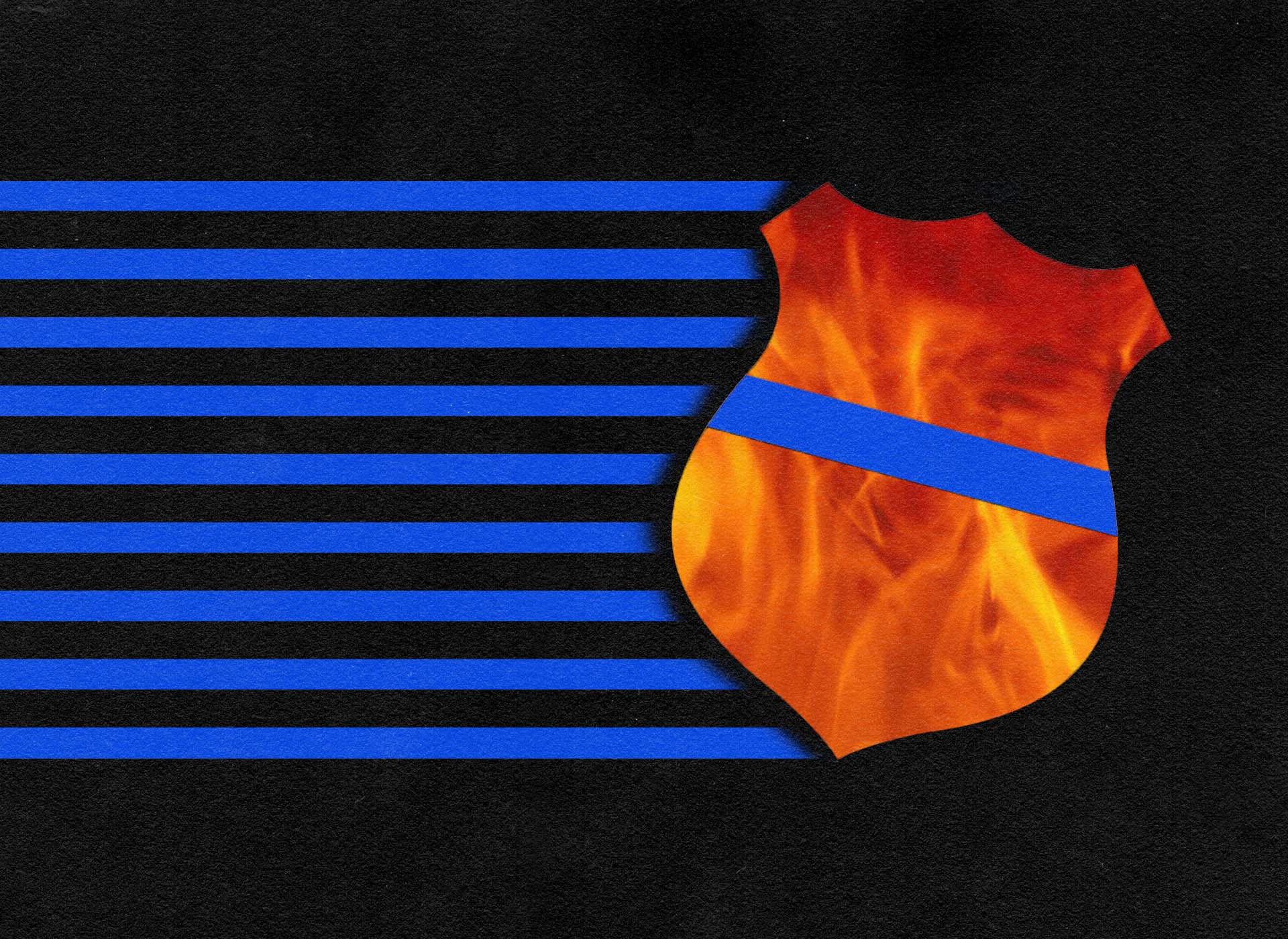 Around the Web
❍ Where Football Coaches Walk on Water "I told everybody you southern boys would fight. Now fight!"
You May Also Like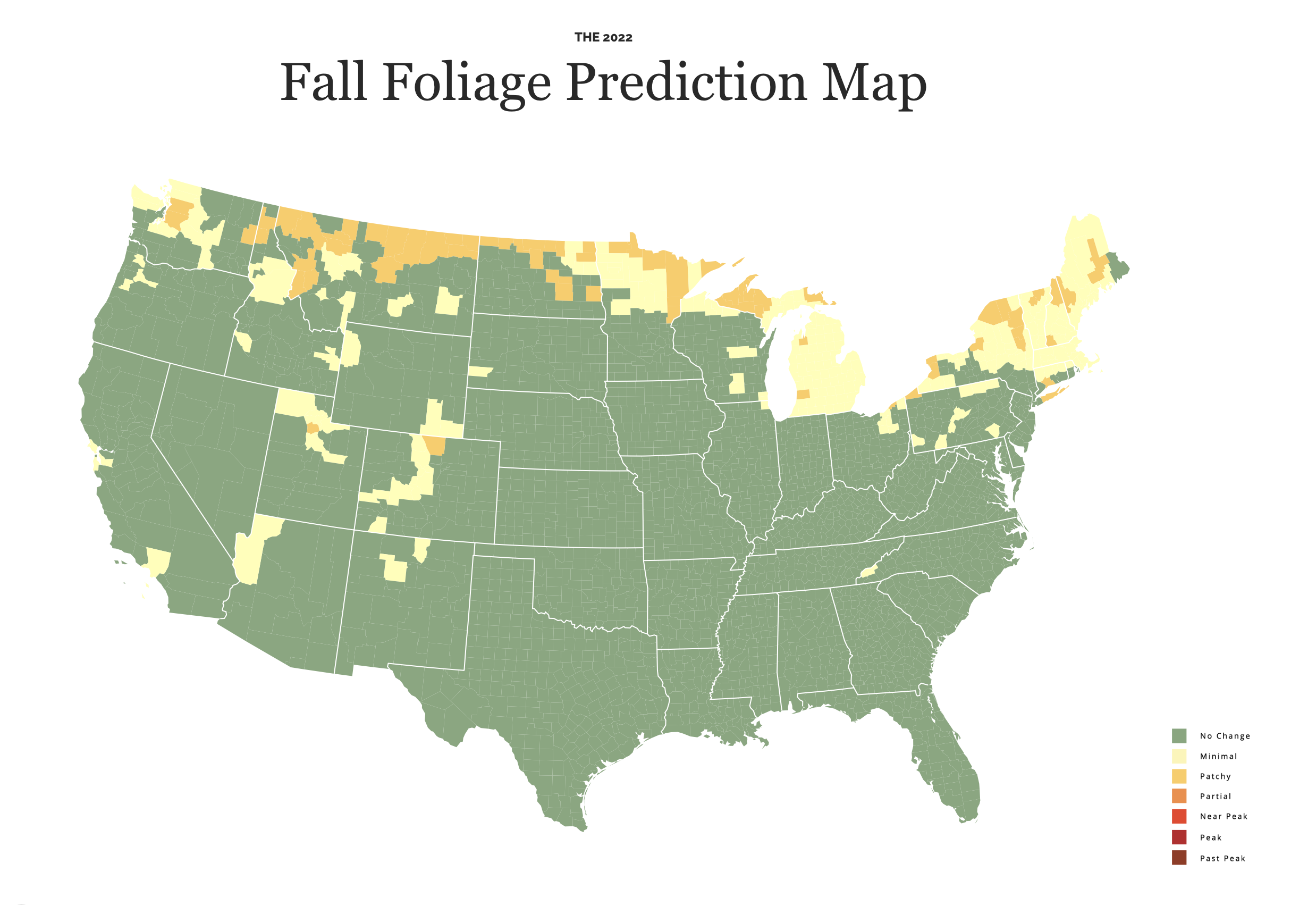 Words of Wisdom
"A so-called ideal scheme which does not grow out of reality is definitely and finally not ideal at all."

Michael Oakeshott
Today's newsletter is brought to you by Megan Podsiedlik (Nashville), Edward Landstreet (Local Noise), and Davis Hunt (everything else).