No. 339: Walsh's Magic Wand
⁂ Nashville's Alt-Daily ⁂ Trans Clinic · VUMC · Metro Council · Brown China · Space Force · Much More!
📰 Here's what we're talking about today:
Intro We talk about Matt Walsh's explosive coverage of Vanderbilt's Transgender Health Clinic.
Nashville Megan reviews last night's Metro Council meeting.
And More A great article on Britain's reaction to the Queen's death and the newly released theme song for the US Space Force.
Good morning, everyone.
Yesterday afternoon, the Daily Wire's Matt Walsh reported on Vanderbilt University Medical Center (VUMC)'s Clinic for Transgender Health and the services it performs on minors in a Twitter thread. The fracas that followed resulted in VUMC removing all pages associated with the clinic and scrubbing doctors who worked in the clinic from the staff directory.
Most notable among the assailants is Dr. Shayne Seybold Taylor, who sold the idea of opening a transgender clinic based on its profitability. In this clip, she notes that the Affordable Care Act "mandates coverage of medical expenses for trans folks'' before going on to explain that each patient "brings in a lot of money." She's referring specifically to top surgery—otherwise known as chest reconstructions or mastectomies—but she could be talking about the transitioning process itself: transgender people, with their need for surgical and hormonal procedures requiring endless follow-ups, are cash cows.
Earlier this year, VUMC boasted on their Twitter (in a now-deleted tweet that we've archived here) of Dr. Taylor's success in growing the clinic from "1 to over 2,000 patients in 4 years." That's a remarkable figure—if only because it implies some serious outreach efforts. To put it another way, the clinic sought out patients by selling them lucrative surgeries with little to no regulatory strings attached.
What Walsh exposes is not all that different from a sales funnel, providing stewards to guide potential patients through the process and ease their concerns. Depending on your taste, this is probably an acceptable arrangement for grown adults to navigate. The clinic's policies with regard to children are where it gets especially gruesome.
VUMC made "Trans Buddies", community activists who monitor hospital staff to "guard against 'unsafe' behavior such as misgendering", available to "gender diverse" children attending appointments at the hospital. They may be there to treat a broken arm, or perhaps they're there to receive a double mastectomy or chemical castration, which the Clinic for Transgender Health offered to kids as young as 13. The whole thread is hard to look at, but necessary to understand what you're up against.
To get a better sense of what these people are about, take a look at Gay & Lesbian Alliance Against Defamation (GLAAD). Think of the Anti-Defamation League, but with a focus on slights against the ambiguous gender crowd instead of anti-semitism (which the ADL sees everywhere). GLAAD endorses the organizations and protocols that Vanderbilt employed while initiating their trans clinic. A look at their annual report shows that money has poured into GLAAD over the past four years.
The group used some of that money to put together an accountability list, which contains all the people you'd expect–from Donald Trump to Tucker Carlson to... Kid Rock. To get a taste of the maturity of these people, take a look at Kid Rock's page. It'll probably make you laugh simply because he's a funny guy.
For example, a lyric from his song "Pancake Breakfast" is held up as evidence of the grave threat he poses to the community—you know, words are violence, etc.:
M.C. down who looks like a dick
Jumpin 'round like a homo on a pogo stick.
Funny.
Another one from "New York's Not My Home" relates a reflective Kid Rock taking in the sights and admiring the beautiful women of NYC:
In the village just illin with a forty in a brown bag
I'm seein freaks, and also f*gs
I see a set of nice legs within in my site
But it's a f****n transvestite
Walkin in the daylight
Now I'm trippin and I'm like blown
But I take another sip and say to each his own
He'd get dissed in Detroit, but I'll leave him alone.
Why this Passage from the Book of Rock is so problematic is less obvious—language aside. Sounds to me like Kid Rock, though he doesn't approve of their lifestyle, advocates for letting gay people do their thing while he does his. There's candor to his admission that others may have an issue with such things, but he doesn't. That's clearly not enough for the 2LGBTQIA++ folks of today,  hence why we've begun to see vicious backlash of the Matt Walsh variety.
It will be interesting to see what kind of defense local media mounts in response to this story. In my opinion, the proper tactic for those of us who oppose these developments is to force those sympathetic to them to show their explicit support. There are probably twenty people in Nashville who would come out and publicly endorse allowing children to castrate themselves before they're legally allowed to drink a beer, and they all probably work at the Clinic for Transgender Health. Maybe it's time for them to pack their bags and head to California or Canada.
Onward.
You can follow us on Twitter (@realpamphleteer), Facebook (@realpamphleteer), or Instagram (@realpamphleteer) for additional content.
Also, be sure to check out our podcast. Available wherever you get your podcasts.
Thanks for reading.

❍ LAST NIGHT AT THE METRO COUNCIL
Last night, a resolution was proposed by Sharon Hurt to change the Metropolitan Council Rules of Procedure by amending Rule 6. The change would allow a Councilmember at-large to join a committee as a voting member in order to meet a quorum and move legislation along. The resolution was overwhelmingly rejected with a discussion on the floor that expressed a distaste for granting at-larger members more power than regular councilmembers.
This isn't the only time a change of procedure has been presented then rejected by the council as of late. On August 16th, Zulfat Suara and others presented an amendment to Rule 54 that would increase the number of objections required to prevent a request to suspend the rules from two to five. The resolution was also rejected, but the change—similar to the objective of last night's attempt—was aimed at moving legislation along.
WHAT DOES THIS SAY ABOUT THE DEMOCRATIC PROCESS?
On top of legislation presenting procedural changes, we've also seen powers granted by the council to boards appointed by the council. For example, in response to the Supreme Court ruling regarding the Dobbs case, a successful resolution sponsored by Burkley Allen and others grants the Metropolitan Employee Benefit Board the ability to "assess the current availability of benefits providing transportation, accommodation, and related costs when necessary to obtain medical treatment unavailable in Tennessee."
This piece of legislation set up a bill, sponsored by Bob Mendes and others, that now adds an additional requirement to Nashville's Do Better Bill. What's that requirement?
A company seeking economic and community development incentive grants and payment in lieu of taxes ("PILOT") incentives must "report whether it provides its employees with benefits that include covering the cost of transportation, accommodations, and other related costs when necessary to obtain medical treatment not otherwise available in the employee's home state. This would include reproductive healthcare treatment such as abortion." In other words, if you want access to tax breaks and grants in the city, you have to pay for your employees out-of-state abortions and the entity in charge of this oversight is a board appointed by the council.
In May, the council also voted to include a Charter Amendment on the August ballot in Davidson County that increased the number of signatures required to file a petition.This change is significant, increasing it from 10% of the number of voters who participated in the previous general election to 10% of the number of voters registered in Davidson county. The Charter Amendment passed.
Considering that only 40,443 Davidson County constituents voted in favor of this change—compared to the 48,481 signatures now required to file a petition—Metro Government's power continues to increase while checks and balances diminish under this 40-member body.
It's worth noting that Nashville's Metro City Council is the third largest city council in the country behind New York and Chicago.
OTHER THINGS WORTH NOTING
HEADLINES
POLITICS
DEVELOPMENT

☭ CHART OF THE DAY: BROWN CHINA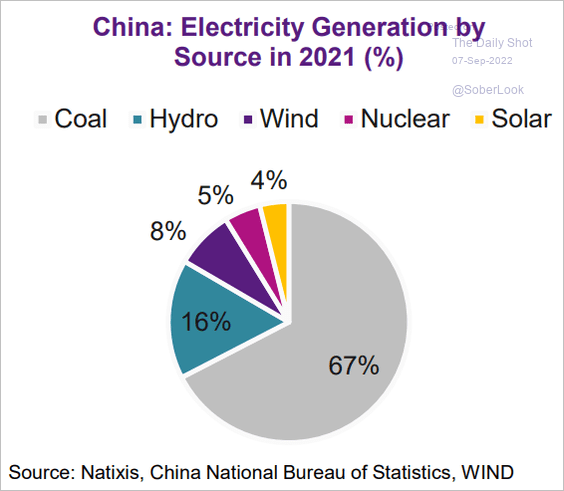 ⚔ MISSIVES ⚔

THINGS TO DO
View the full calendar and see upcoming shows here.
🍺 The Pamphleteer hosts Bar Hours on the third Thursday of every month (the next meeting is this Thursday, October 20th) at Lucky's 3 Star Bar from 6-8 PM.
🎩 The Pilgrimage Festival is happening on the 24th and 25th at The Park at Harlinsdale, a century-old horse farm recently purchased by the City of Franklin. The festival has six stages and 60+ artists spanning Rock & Roll, Americana, Alt-Country, Bluegrass, Jazz, Indie, Gospel, Pop & Blues.
🎪 Check out our favorite driving distance festivals this summer.
👨🏻‍🌾 The Pamphleteer farmer's market guide.
⚔️ The Knights in Armor exhibit is running till October 10th at the Frist: European arms and armor from the renowned collection of the Museo Stibbert in Florence, Italy.
🎧 Listen to the Pamphleteer's Picks on Spotify, our playlist of the best bands playing in town this week.
TONIGHT
⚖️ A Discussion with Judge Katie Crytzer @ Baker Donelson, 12p, $30, Info
+ A Federalist Society Event
🍄 Mushroom Mania @ Shelby Bottoms Park, 2:45p, Free, Info
+ Lessons in mushroom foraging
🎻 Bluegrass Night @ The American Legion Post 82, 7p, Free, Info
🎻 Chamber Ensemble: Brahms Sextet @ The Grove Church, 7p, Free, Info
+ Part of  the Nashville Symphony's neighborhood residency in Edgehill
🐍 Steve Earle & The Dukes @ Ryman 7:30p, $32.50, Info
🎸 King Khan & The BBQ Show @ Basement East, 8p, $18, Info
🍸 Electric relaxation @ Bar Sovereign, 9p, Free, Info

RECENT ARTICLES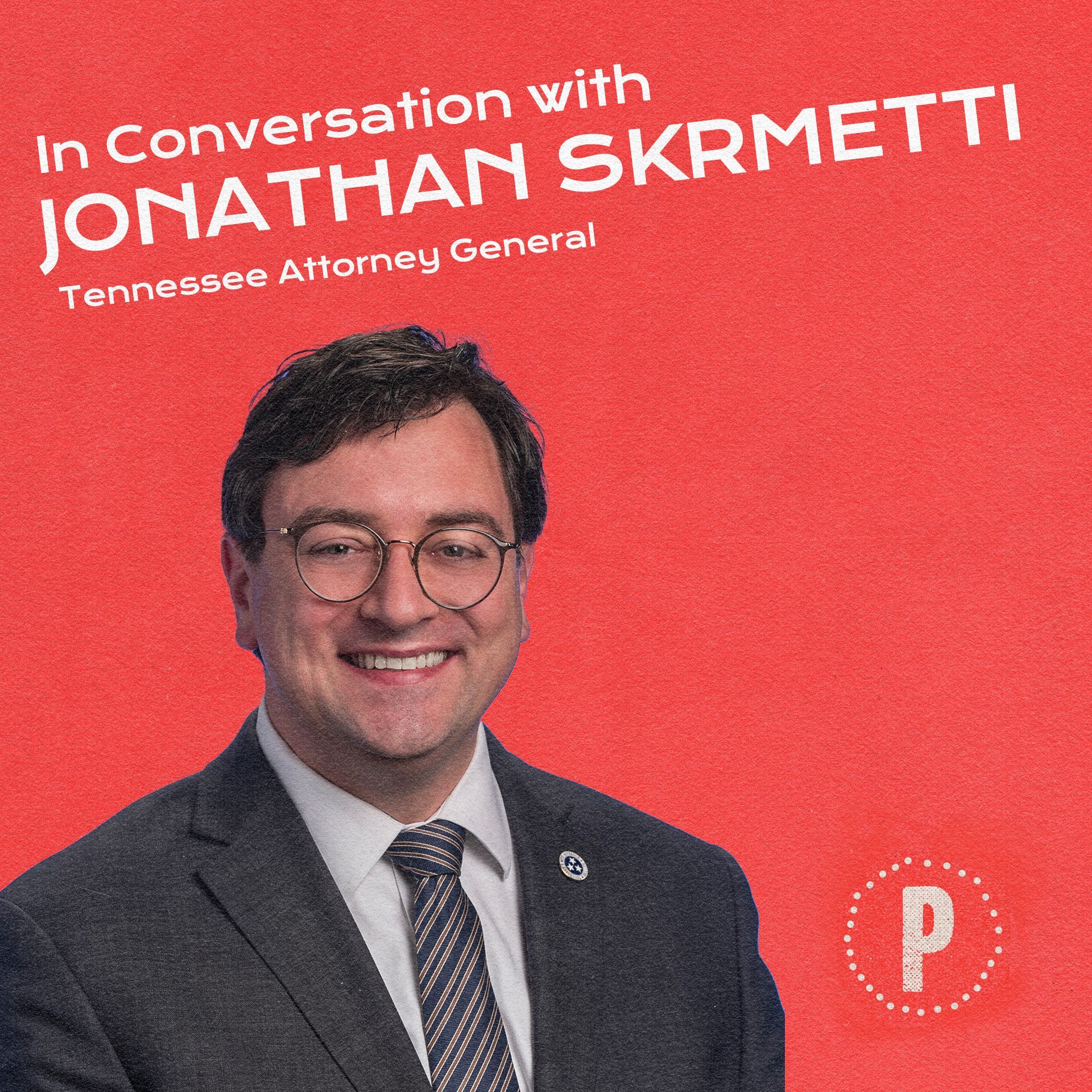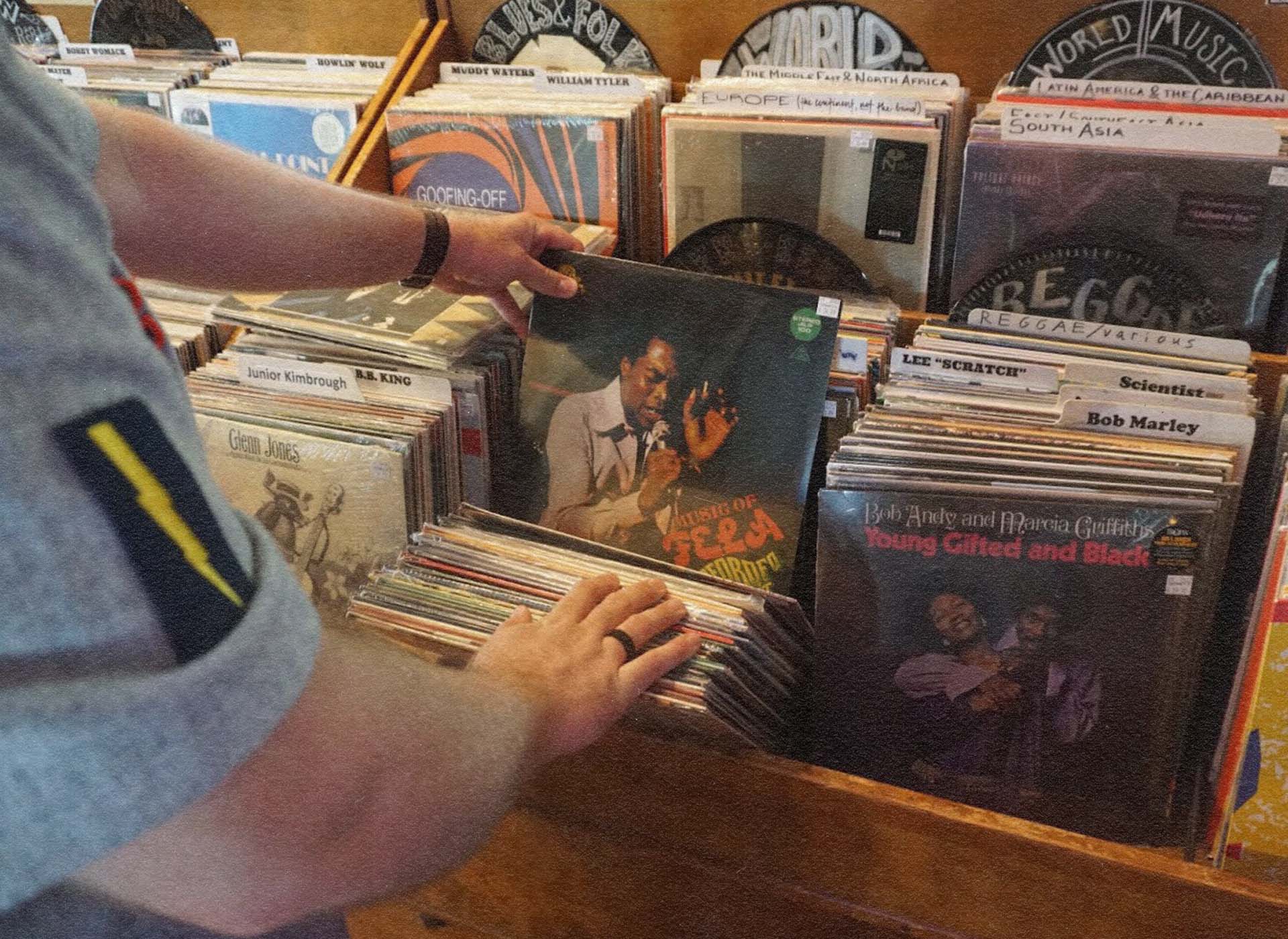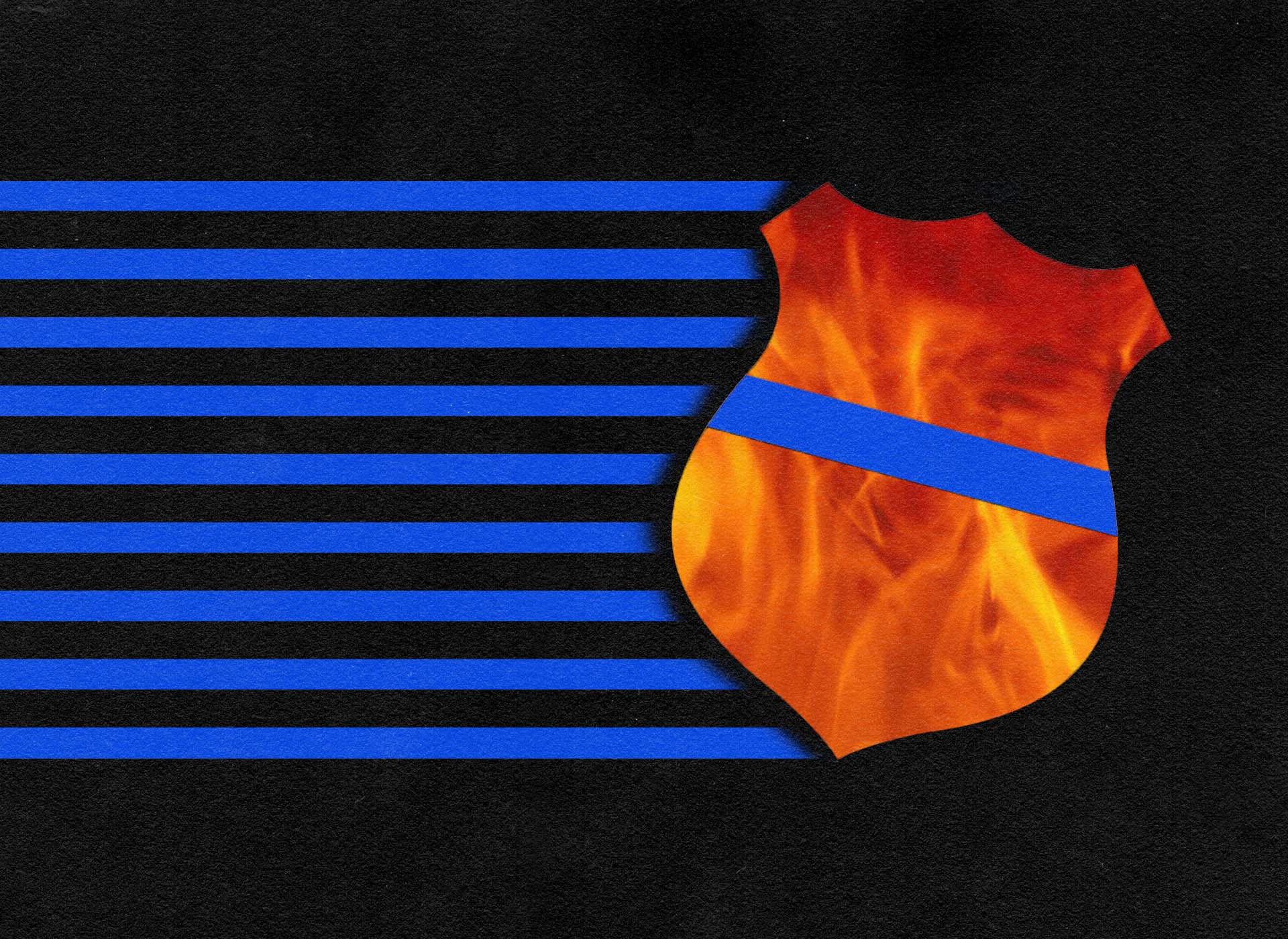 Around the Web
From an excellent piece on the Queen's death by Dan Simons:
Yet if the past ten days have taught us anything, it's that the old Britain lies like silt under the pond. You cannot see it through the water or distinguish it from the pebbles on the bed, but stir it, agitate it, and it rises once more. For a huge proportion of people in this country, Queen Elizabeth II meant something tangible. She was both continuity and comfort, a link to the past and present in all our futures.
Source: When a Monarch Dies: What the aftermath of Queen Elizabeth's death tells us about 2022 Britain
IM1776, 20 September 2022, Read Online
You May Also Like
Words of Wisdom
"I truly believe that people like myself, who are in a position of entertainers in the limelight, should keep their mouth shut on politics."

Kid Rock
Today's newsletter is brought to you by Megan Podsiedlik (Nashville), Edward Landstreet (Local Noise), and Davis Hunt (everything else).