No. 355: Current Year Blues
⁂ Nashville's Alt-Daily ⁂ Current Year · Lee Crime · Wise Traditions · Movie Rundown · Much More!
📰 Here's what we're talking about today:
Intro Davis reminds you that it's 2022 and that means we do things differently now.
Nashville Megan takes a look at Governor Lee's $100 million public safety initiative.
Elsewhere Geneva DeCobert gives us a preview of the Wise Traditions conference in Knoxville.
And More We provide our weekly film rundown down in the 'Local Noise' section.
Good morning, everyone.
A couple weeks back, I found myself on a film set in Miami, Florida (don't ask). Having conned my way into a role as "The Bartender" for that day's shoot, I'd been standing and acting like a proper mixologist long enough that, partially out of boredom and partly because I had to, I wandered towards the back of the set to take a leak.
Two unmarked bathroom doors stood before me. Daunted and afraid, I turned to one of the production assistants and asked which was the men's. Her reply rang out, "I don't know, man. It's 2022."
It's 2022. Man.
That's one of those things you hear frequently these days as a way to dismiss whatever quaint or traditional pretensions you might have. For example, I like to work on my own cars. Are there better uses of my time? Probably. Are newer cars designed against home mechanics? Yes, definitely. Is it 2022 and do people just pay other people to do that now? Absolutely. But does self-mastery over your own vehicle bring with it intangible benefits? Of course it does.
There are the obvious political and social phenomena I could underline to make my point (you know, like trans-stuff) but the "it's 2022, man" attitude permeates everything– from how you relate to another person to whether you adopt even the slightest attitude of self-reliance. Noting the year then implying that one must update his behavior solely because time has continued its march toward infinity is a strange development.
Sure, things change—slowly, usually—but choosing to reorient one's behavior simply because it is different from whatever people used to do because it's "outdated" is the height of folly.
Onward.
You can follow us on Twitter (@realpamphleteer), Facebook (@realpamphleteer), or Instagram (@realpamphleteer) for additional content.
Also, be sure to check out our podcast. Available wherever you get your podcasts.
Thanks for reading.

↯ GOV. LEE'S WAR ON CRIME
On Tuesday morning, Governor Lee launched the $100M Violent Crime Intervention Fund, inviting Tennessee law enforcement agencies to apply for grants with the goal of strengthening public safety.
This initiative comes on the heels of two recent, egregious crimes in Memphis that gained national attention: the abduction and murder of Eliza Fletcher and a live-streamed shooting rampage that left multiple people dead. Both crimes were committed by felons released early from jail.
UNITED FRONT FROM GOVERNOR AND AG
"Unprecedented times call for unprecedented support. I invite all police departments and sheriff's offices to engage this opportunity so the state can thoughtfully invest these dollars in proven methods that will curb violent crime and strengthen public safety. Every Tennessean deserves to feel safe in their community, and our local law enforcement agencies deserve access to the resources needed to deliver that quality of life," said the governor in a press release.
Governor Lee's Proven Crime Prevention agenda is a cornerstone of his initiative to help state law enforcement reduce violent crime. Following the crime surge in Memphis, Attorney General Skrmetti addressed the incidents on September 8th, vowing to use the power and influence of his office in any useful way he can.
BAD POLICY AND VIOLENT CRIME
The violent crimes experienced in major Tennessee cities aren't spawned solely from a lack of funding and resources. As noted in a recent piece of ours, local law enforcement policies across the country have changed the dynamics of the job, which, in turn, made many viable candidates unwilling to become police officers. Just this July, retired police officers had to fill positions in Metropolitan Nashville Police Department (MNPD) because of staffing shortages. Not to mention, the officer turnover rate in Nashville has been an unproductive average of two-year stints over the last decade.
Staff shortages are part of a greater issue: policy. Though state legislators and the governor's office have committed to passing funding and creating incentives in order to increase the number of officers on patrol, it seems many city councils and District Attorney offices have other priorities, as made evident by recent campaign promises and policy initiatives.
For instance, last week, Nashville's Metro City Council rerouted $90K in taxpayer dollars away from MNPD, with plans to funnel it into Planned Parenthood instead. And Steve Mulroy,  the Memphis District Attorney who recently took office on September 1st, ran as an "unabashed progressive"-- which is just a byword for loosening bail policies at this point. As mentioned earlier, the two horrific Memphis crimes were committed by felons released from jail early. We've seen how other progressively-run cities' policies incentivize criminal behavior. Sensible elected officials know we can't afford to be lenient, not anymore.
GOVERNOR LEE'S LAW ENFORCEMENT BUDGET
The following are additional provisions included in Governor Lee's fund:
100 additional Tennessee Highway Patrol troopers funded by the state
$30 million to support recruitment and retention bonuses for newly hired police officers
$24 million in state funding to support local law enforcement access to basic training and onboarding costs
Increased the frequency of training for new recruits and transfers from out-of-state to get law enforcement officers on the job faster
Creation of a statewide network of Correctional Officer training programs in partnership with TCATs and Community Colleges
Over $4 million in professional development programs for local correctional officers
Over $25 million in Evidence Based Programming grants for local jails to start and
operate proven crime and recidivism reduction programs for inmates
Read our account of how bad policy handcuffs law enforcement officers, preventing them from doing their job. (More Info)
HEADLINES
POLITICS
Cato Institute Gives Governor Bill Lee 'D' Grade on State Fiscal Policy Report Card (Star) Tennessee Governor Bill Lee was given a "D" rating with a numerical score of 35 out of 100. According to the institute, Lee was given a poor grade due to "large spending increases and a lackluster record on taxes." The institute cited Lee's proposal of "large general fund budget increases the past three years," and noted that in 2022, the budget "jumped 21 percent."
DEVELOPMENT

❦ WISE TRADITIONS IN KNOXVILLE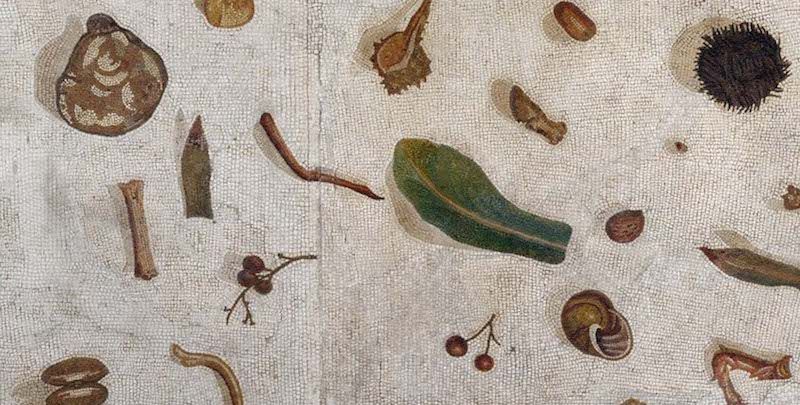 The Wise Traditions Conference put on by the Weston A. Price Foundation is coming to Knoxville once again from Friday, October 21st to Sunday the 23rd. This gathering of doctors, homeopaths, acupuncturists, food makers, and general health experts happens every year around this time, serving as a temporary hub of education, networking, and great meals. The 22nd annual conference, and the largest yet, Wise Traditions promises a number of brilliant speakers and will highlight food with five meals over the course of the weekend.
The organization itself is based on the studies of late 19th-century dentist Weston A. Price, original founder of the National Dental Association in 1914. By 1930, however, Price turned his attention to nutrition. Traveling the world and paying close attention to twelve different native tribes across it — from North America to Asia and Africa. — Price found that these groups had ten times the amount of fat soluble vitamins like A, D, E, and K than what "civilized" populations did at the same time. He also found that each of these tribes, though their diets differed based on region, had similar core elements (organ meats, bone broths, fermentation, raw foods) and published the book detailing this, Nutrition and Physical Degeneration, in 1939.
The Weston A. Price foundation takes these findings and attempts to bring them back into the scope of the modern world. With four hundred chapters, they work year round to this end. Each chapter is required to provide resource lists for both food (like raw milk) and holistic practitioners. Other activities Chapters frequently host include regular meetings, hosting classes, potlucks, and lobbying. Brandon LeGreca, holistic practitioner and a speaker at the upcoming conference, calls the foundation "the single best organization in the country [for] giving people the nuts and bolts of a nutrient dense diet."
Meals at the conference will center around local, nutrient dense products including bone broths, organ meats, and fermented foods. The Weston A. Price Foundation places high importance on ancient human diets, getting the most out of every calorie. I spoke with Weston A. Price Foundation president, Sally Morell Fallon, about the event and what it means for those attending and the world they are attempting to build.
Continue reading...
---
𝓧 CHART OF THE DAY: SPACE JUNK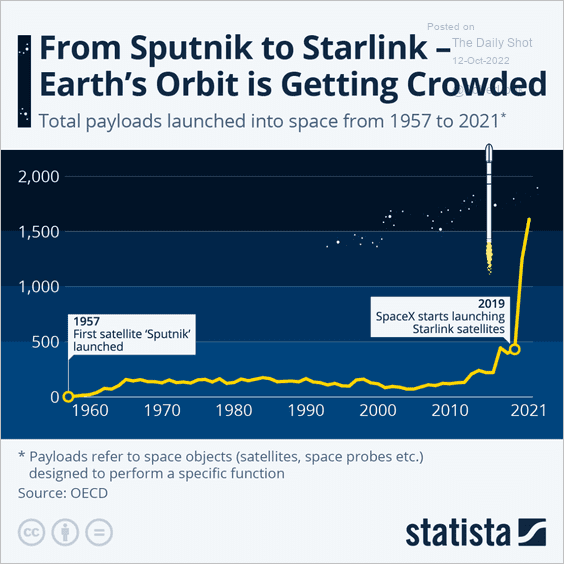 ⚔ MISSIVES ⚔

THINGS TO DO
View our full event calendar here.
🍺 The Pamphleteer hosts Bar Hours on the third Thursday of every month (the next meeting is this Thursday, October 20th) at Lucky's 3 Star Bar from 6-8 PM.
👨🏻‍🌾 Check out the Pamphleteer farmer's market guide.
🎧 Listen to the Pamphleteer's Picks on Spotify, our playlist of the best bands playing in town this week.
TONIGHT
🍀 Live Irish Music @ McNamara's Irish Pub, 6p, Free, Info
🦍 Booze at the Zoo @ Nashville Zoo, 6p, $79, Info
+ Wear a costume
💃 Free Salsa Lessons @ Plaza Mariachi, 7p, Free, Info
🎸 Kelly's Heroes @ Robert's Western World, 6:30p, Free, Info
🎸 Open Mic @ Fox & Locke, 6:30p, Free, Info
✴ WEEKLY FILM RUNDOWN: 10/13-10/19
The latest releases and special screenings hitting Music City this weekend
Seasonally Appropriate Grand Finale
Halloween Ends Four years after Jamie Lee Curtis's Laurie Strode returned to face off against Michael Myers, the iconic horror saga promises its final act (or at least a pause before the next resurrection). Though the franchise is about to turn 44, director David Gordon Green has harnessed its allegorical power over the two previous installments to make some of the most compelling films in any genre about an America suffering from chronic Trump Derangement Syndrome while defying audience expectations (revisit our review of last year's Halloween Kills here).  See this showdown for the ages with a packed crowd and try to stop thinking about who the real boogeyman is in the sleepless nights that will surely follow.
Now playing in theatres.
Much More Than Awards Bait
Tár Cate Blanchett takes on the role of Lydia Tár, a German symphony conductor primed for her career's pinnacle but ready for a fall in this masterful psychodrama. The film fest set concluded Blanchett may be on her way to her third Oscar in their raves about the movie last month even though it's part scathing indictment of cancel culture. Director Todd Field (In the Bedroom, Little Children) broke a 17-year hiatus for this film, so it's, at best, an urgent manifesto about these times or, at worst, a throwback to when indie films had some bite left.
Now playing at the Belcourt.
Family Arthouse Excursion
Casablanca Beats A former rap star takes a job teaching hip-hop to underprivileged teens in this French/Moroccan feel-good entry in the High School High subgenre. It has enough edge to sidestep the trappings of this type of story, but good luck navigating through aisles of Belcourt patrons Snapchatting their hummus cups and ticket stubs as they let the world know they're tapping into that vaguely Middle Eastern art film vibe.
Now playing at The Belcourt.
Definitive Fall Film Series
October Sucks Watch a host of vampire classics from 80s meta gems Fright Night (playing Saturday) and The Lost Boys (this Friday-Wednesday) to Francis Ford Coppola's take on Dracula (all Halloween weekend) during this month-long film series at The Belcourt. This weekend's main event: 70s indie classic Ganja & Hess—the quintessential blaxploitation vamp flick.

RECENT ARTICLES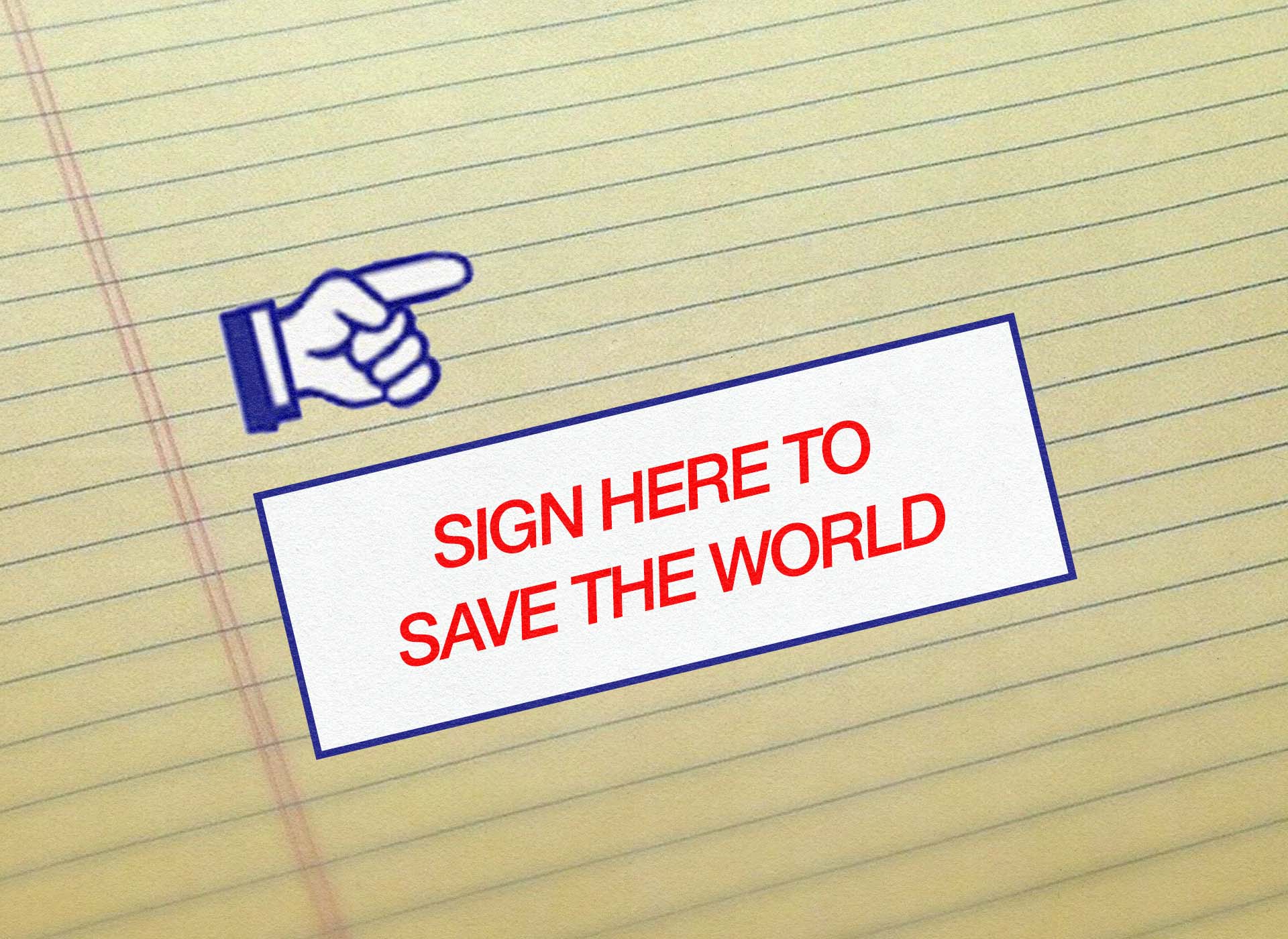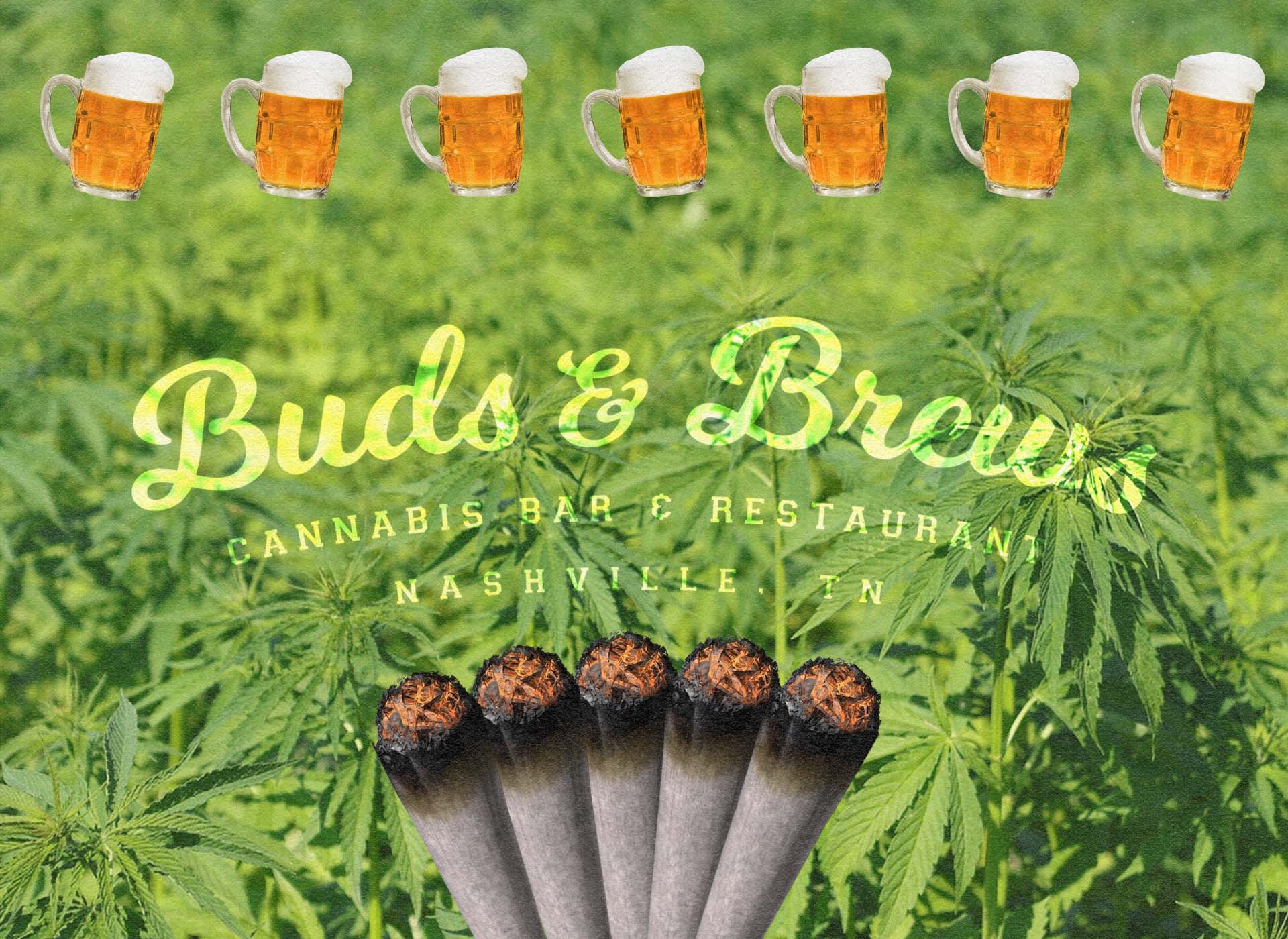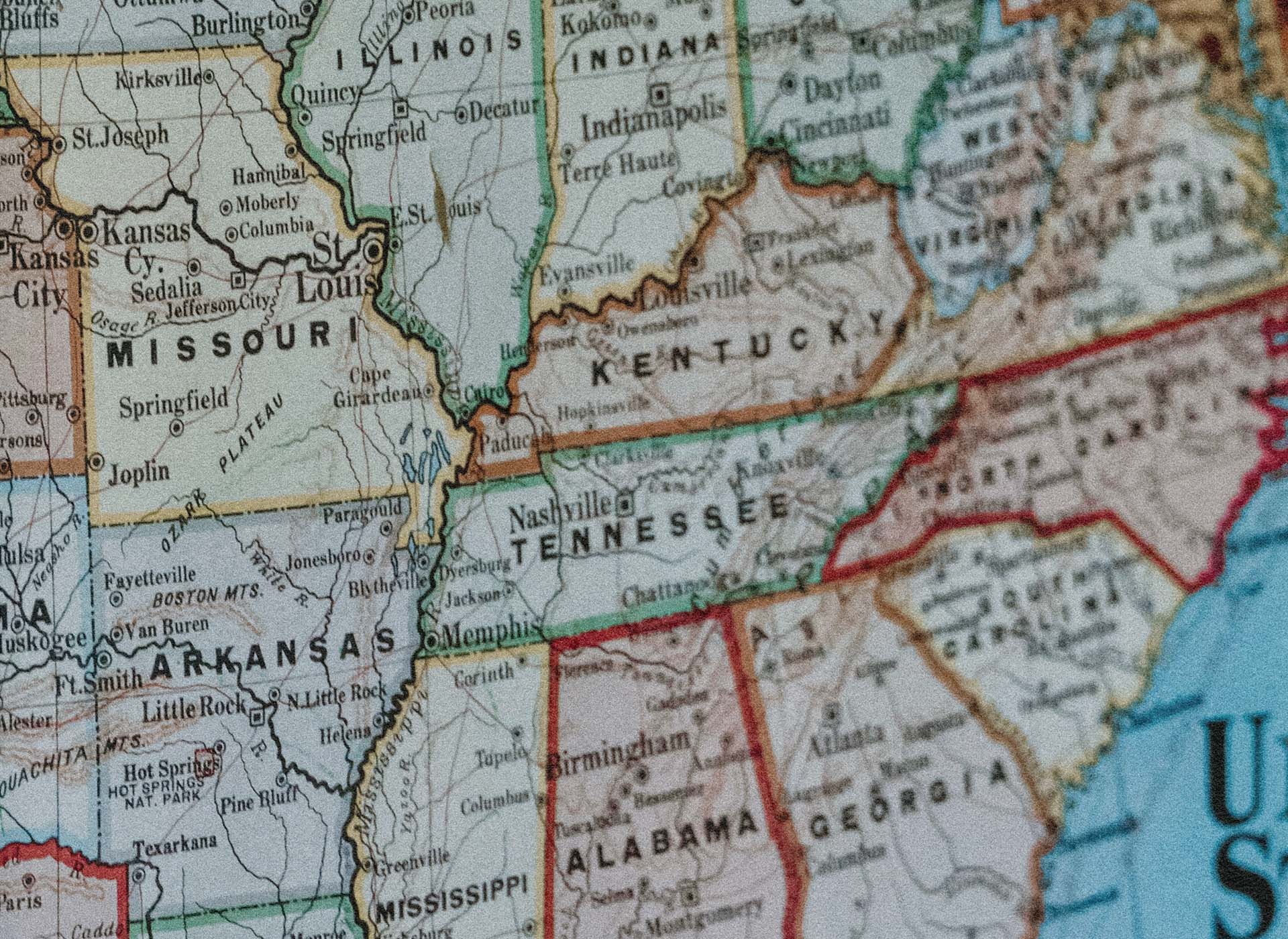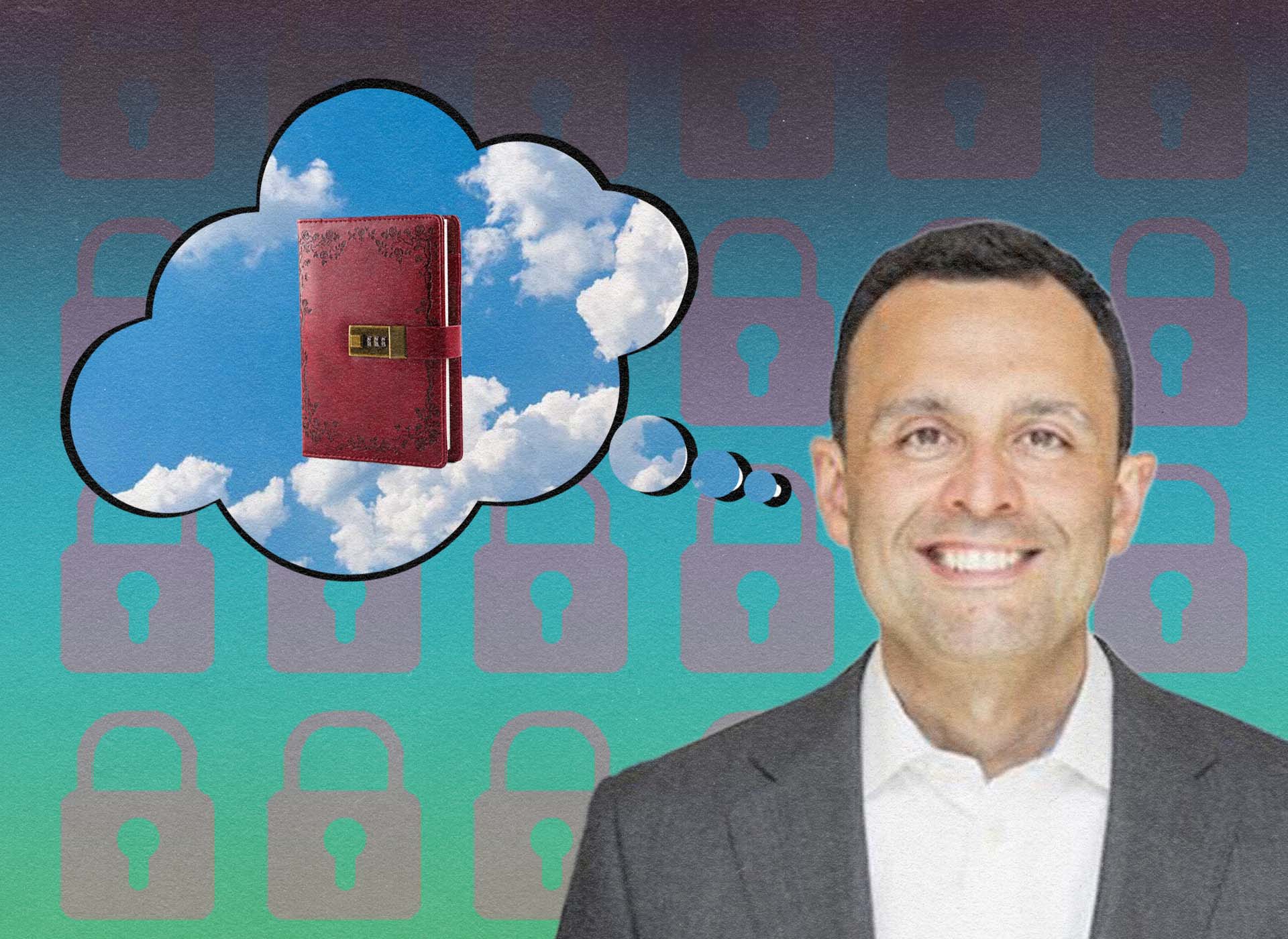 Around the Web
✹ How Stewart Made Tucker A world of authentic, post-spin journalism: The dream Jon Stewart spent a decade making real is now America's waking nightmare. What did he get so wrong?
You May Also Like
Words of Wisdom
"Well done is better than well said."

Benjamin Franklin, Poor Richard's Almanack
Today's newsletter is brought to you by Megan Podsiedlik (Nashville), Edward Landstreet (Local Noise), and Davis Hunt (everything else).