No. 397: The Vastest Global Conspiracy of Them All
⁂ Nashville's Alt-Daily ⁂ Vast Global Conspiracy · Tonight at the Council · Christmas Gifts · Much More!
📰 Here's what we're talking about today:
Intro Davis fills you in on the vast global conspiracy that is washing machine design.
Nashville Megan gives us a preview of tonight's council meeting.
Elsewhere The Pamphleteer's Christmas gift guide.
And More Are farm antibiotics destroying our health?
Good morning, everyone.
The ultimate conspiracy plaguing citizens of the United States is not the Kennedy assassination. It's not the machinations of Deep State or even Twitter's collusion with the FBI. Hell, it might not even be the elite cabal of pedophiles that run the world.
No. The real conspiracy that eats into your lives every single day (or week, depending on how often you do it) is the travesty of washing machine design.
These machines were designed in conjunction with department stores to quickly degrade your clothes so that you would need to buy more. Clearly a vast global conspiracy.
Have you listened to these things? Washing machines sound like two grown men wrestling to the death in a frothing, freezing ocean. The dryer sounds like a criminal holding a child by his ankles and shaking him down for all his change.
What are these machines cleaning? Cotton. Nylon. Wool. Linen. Et cetera. These materials don't need to be bashed. Maybe not all technological developments are good. Maybe a clothesline, a washboard, and a bit of patience is where we should've halted the industrial revolution. I don't know, maybe you should just get a clothesline and do your part to end this vast global conspiracy to keep us going back to Macy's.
Onward.
You can follow us on Twitter (@realpamphleteer), Facebook (@realpamphleteer), or Instagram (@realpamphleteer) for additional content. Also, be sure to check out our podcast.
If you like what we do here, please consider donating.
Thanks for reading.

❍ TONIGHT AT METRO CITY COUNCIL: "THE PEOPLE'S HOUSE"
Perhaps the most imposing piece of legislation on the docket this evening is the term sheet resolution for the new stadium deal. RS2022-1827 is supposed to be a non-binding agreement regarding the principal terms for the development of a multi-purpose stadium.   Last night, this term sheet was discussed during a Budget and Finance Committee meeting. Unlike the East Bank Stadium Committee, this committee will be making recommendations to the council tonight regarding both the term sheet and a slew of amendments added to the resolution before a vote is taken.  
Even now, eight weeks after the terms were proposed, many questions are still unanswered: how much surplus money (that will exceed the amount needed for stadium upkeep) will be captured by the new tax arrangements?  How much revenue will LPRs capture? How will the team contribute to "equity"? How much will the parking spaces cost Metro? The list goes on and on. A very frustrated Bob Mendes has recorded more of these unanswered questions on  his blog.
Burke Nihill, CEO and president of the Titans, was present at the meeting, along with the mayor's administration, who seemingly share the same objectives. According to supporters of the Imagine East Bank Vision Plan, this deal is about escaping a deteriorating, outdated contract and building the "people's house." They also framed the significance of an affirmative vote regarding the term sheet as a signal that the council is willing to go forward with the deal, despite the reassurances that the terms are "non-binding."
As the Titans and mayor's office continue to flip-flop between presenting the term sheet as vital yet inconsequential and malleable, it's clear that passing this resolution would instill the confidence developers need to hop on board: something new stadium supporters are seeking. On the other hand, various council members keep asking the same question: what do Nashvillians get out of the deal?
Here's how a new, "first class" stadium will be paid for (according to current terms):
$500 million in bonds from the state
$760 million in bonds issued by the Metro Sports Authority
$860 million investment promised by Titans ownership (including PSL sales?)
$30 million in bonds owed on Nissan Stadium paid by Tennessee Titans
$32 million of outstanding bills owed by the city for construction and maintenance performed on Nissan Stadium waived by theTitans
1 percent increase in hotel/motel tax to go towards stadium plus
A $2.50 room occupancy fee
50 percent of sales tax for the stadium and 130 acre area around the building to go towards the stadium
$3 per ticket to NFL games at the stadium, aka "ticket tax revenue" plus
$3 per ticket additional charge to non-NFL events ($6 charge total), aka "rent revenue"
Metro Sports Authority will be responsible for providing a minimum of 2,000 parking spaces and will be responsible for capital maintenance and repair for the spaces (aka, paid for by Metro)
WHAT ELSE IS COUNCIL SQUEEZING IN BEFORE 2023?
RS2022-1926, filed by CM Mendes and CM Welsch, asks for $50 million of the $500 million in bonds the state agreed to award Metro to be redirected. The resolution, if passed, would request the mayor to decline $50 million of the state's stadium funding on the terms that it goes towards providing adequate facilities for children in DCS's custody. The premise of this resolution came about upon learning that there will be a surplus in revenue (beyond the cost of stadium upkeep) acquired by the East Bank Stadium tax capture zones.
"If the council votes to approve the term sheet, I'd like my amendment about offering to help DCS to be added to the legislation," Mendes told us. He continued, "I'll be voting against the term sheet either way. . . but if the council passes it, I think the amendment should be added."
RS2022-1902, filed by CM VanReece and others, would approve the third-largest TIF loan in Nashville history. Coming in at $37 million, the loan would go to the developer of a 600+ acre mixed-use development in Madison. CM Mendes does a good job breaking this deal down in a post he made last week.
Rule 8 Amendment, if passed, would allow for an automatic deferral by committee with no discussion on the floor.
American Rescue Plan = your federal tax dollars at work. If approved, here's where $19.2 million of funding will go:
$5 million to renovate the McGruder Family Resource Center.
$2 million to the YWCA Nashville & Middle Tennessee for repairs and infrastructure improvements to the Weaver Domestic Violence Center.
$10 million to Fisk University for the renovation and upgrading of Burrus Hall in a public/private partnership with Metro Government to establish a small business entrepreneurship and innovation facility in North Nashville.$2 million to the Metropolitan Action Commission for repairs and safety improvements to Metro-owned child care centers.
HEADLINES
POLITICS
DEVELOPMENT

❆ THE PAMPHLETEER CHRISTMAS GIFT GUIDE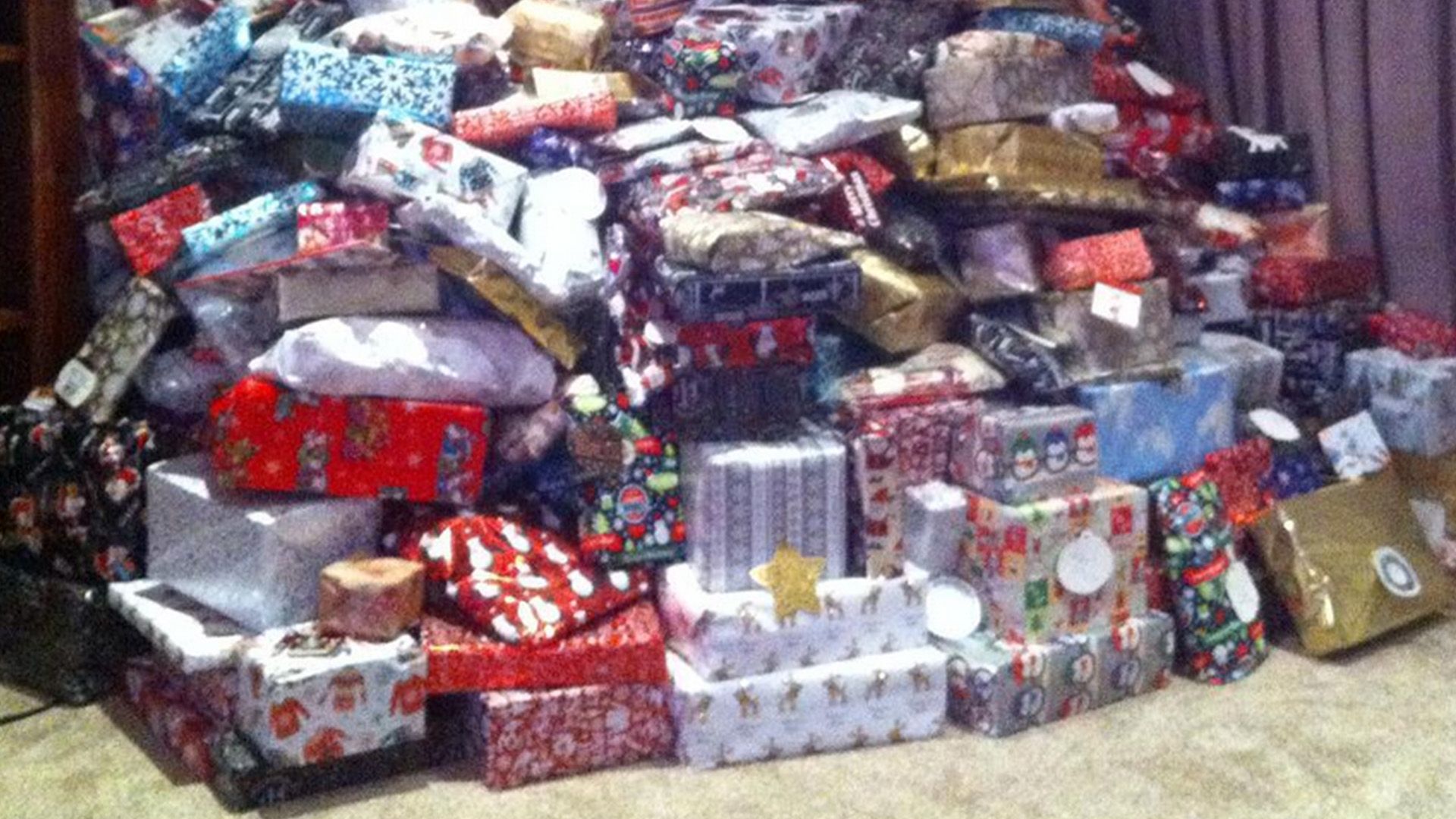 That's a lot of presents, Mom and Dad!
Members of The Pamphleteer inner circle recently gathered in the basement of the Batman Building to discuss Christmas. The result of that conversation is this gift guide, divided evenly into things you might want, things you might need, one thing to wear, and one thing to read.
GIFTS YOU MIGHT WANT
DAVIS: Frank Sinatra's 1970 Maserati Ghibli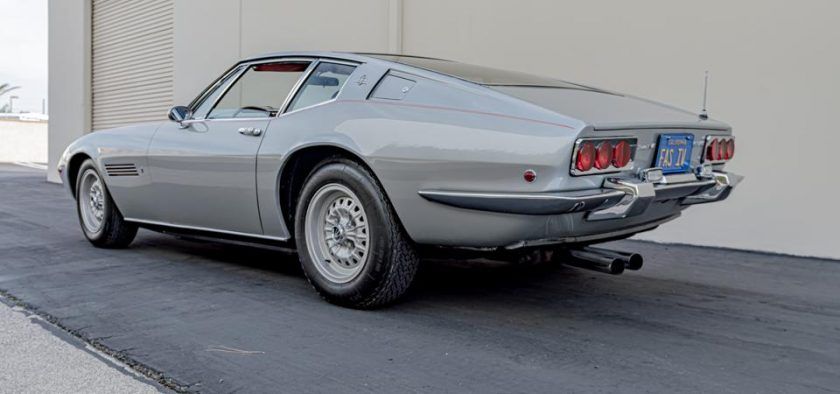 You might have to employ some know-how to get your hands on this thing (it was sold back in 2021 for $330,000). I'm really just looking for a crew to help me steal it. I've yet to identify the owner, but I'm sure a little sleuthing could solve that riddle. We'll need an explosives expert, someone to hack into and disable whatever security system there is guarding it, and a professional driver. I'll take care of the coordination. We can set up some kind of timeshare for all involved.
Reach me at [email protected] if you are interested in organizing a heist.
----
JEROD: Universal Classic Monsters: Complete 30-Film Collection
The Great Depression put Universal Studios in dire financial straits, so mogul Carl Laemmle, Jr., decided to produce low-budget adaptations of public domain British horror stories from the likes of Mary Shelley and H. G. Wells.  Frankenstein (1931) gave the studio a windfall which led to a string of classic horror icons. Fully restored and available for the first time, this collection includes heavy hitters like Bela Lugosi's Dracula, The Wolfman, The Invisible Man, The Mummy, and The Bride of Boris Karloff's big green monster, as well as later oddities from the "Abbott and Costello Meets" universe. No genre taps into historical anxieties like horror, so this collection is a timeless window into the early 20th century--the era most responsible for our contemporary American mythos.
----
MEGAN: Kepma Elite OM1-130A Guitar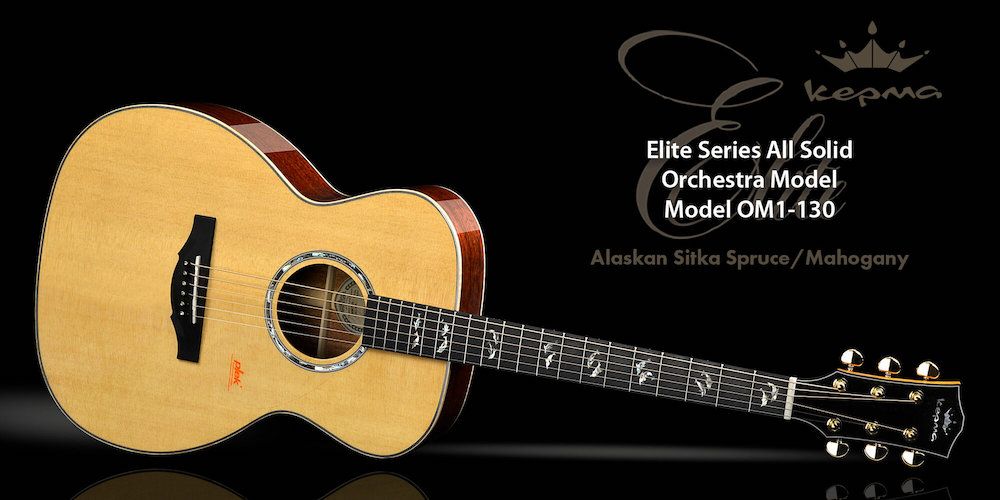 Not only is this guitar beautiful in both body and tone, it also has this mind-blowing pickup that allows you to add audio effects – yes, coming straight out of an acoustic guitar!– including delays. I don't care how "gimmicky" anyone tells me this guitar is, it's amazing. I'm going to quote the gentleman in this YouTube review and call this instrument what it is: "crazy pants."
----
EDWARD: C.R.W. Nevinson Print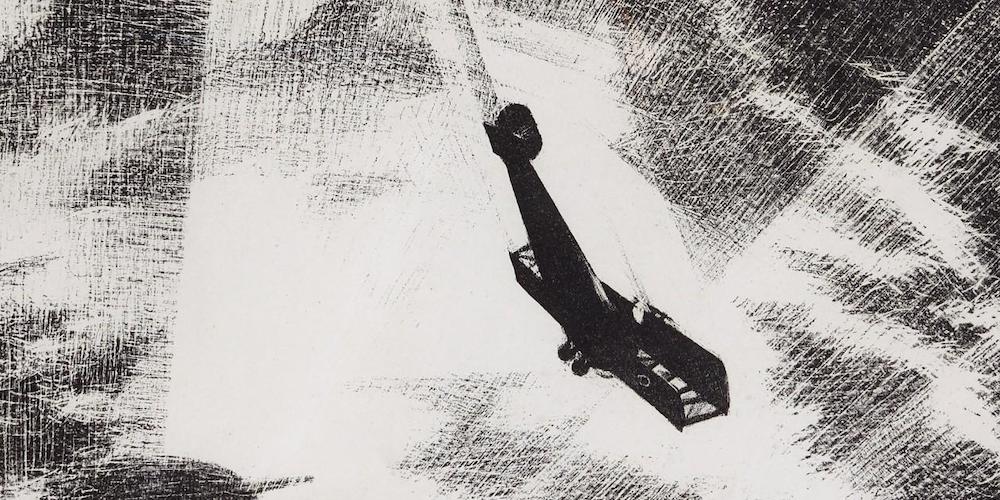 Above is a portion of a lithograph by C.R.W. Nevinson, one of Britain's most famous war artists during WWI; he went to the front line to paint rather than fight. The futurist style of the print captures action and energy so well, making for great war propaganda.
Continue reading...
---
𝓧 CHART OF THE DAY: COVERAGE FOR WHOM?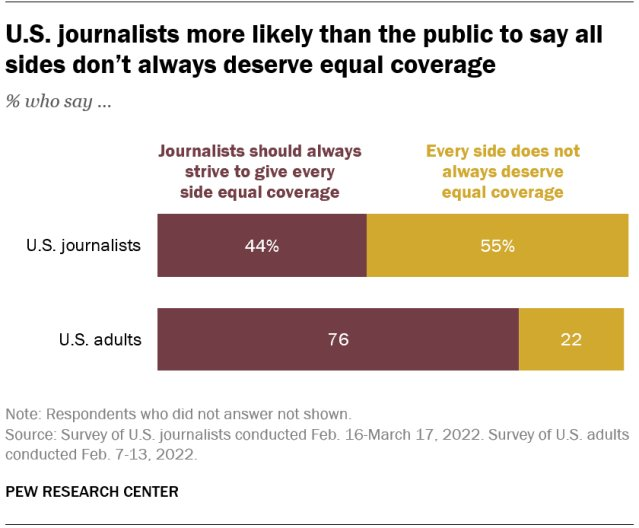 ⚔ MISSIVES ⚔

THINGS TO DO
View the full calendar here.
👨🏻‍🌾 See your best options for winter farmer's markets on our farmer's market guide.
🎧 Listen to the Pamphleteer's Picks on Spotify, a playlist of our favorite bands in town each week.
🕯 It's a Wonderful Life is playing at the Belcourt everyday from Tuesday till Christmas day.
Check out the following Nashville event guides...
🎄 Christmas events
✨ New Years parties
⚽️ World Cup watch parties
TONIGHT
🎙 Emily Clement @ The 5 Spot, 6p, $10, Info
🎸 Honky Tonk Tuesday @ American Legion Post 82, 5p, Free, Info‌‌‌‌‌‌‌‌‌‌‌‌‌‌‌‌‌‌
+ Two-step lessons @ 7p, The Cowpokes @ 8p
🎸 Dennis Caravello @ The 5 Spot, 9p, $10, Info
+ Singer/songwriter + funk/groove
🎺 Todd Day Wait @ The Underdog, 11:30p, Free, Info‌‌‌‌‌‌‌‌‌‌‌‌‌‌‌‌‌‌
+ Honky Tonk Tuesday afterparty, down the street
ON THE RADAR
🎸 Widespread Panic @ Bridgestone, 12/30-31, Info
🎻 Sierra Farrell's NYE Circus Spectacular @ Brooklyn Bowl, 12/31, $35+, Info
🎻 Chopin & Rachmaninoff @ The Schermerhorn, 1/6-8, $43+, Info
+ Chopin's Piano Concerto No. 1  &  Rachmaninoff's Symphonic Dances
🎸 Tedeschi Trucks Band @ Ryman, 1/23-25, 8p, $49.50, Info
🎻 Billy Strings @ Bridgestone, 1/24-25, 8p, $TBA Info
🎻 Billy Strings @ Ryman, 1/26, 8p, Info
+ Only elligible if you purchased a ticket to one of his previous nights' Bridgestone shows
🎙 Weyes Blood @ Brooklyn Bowl, 2/22, 8p $23+, Info

NEW PODCASTS
In Conversation: Texas Slim (The Beef Initiative) (Listen)
RECENT ARTICLES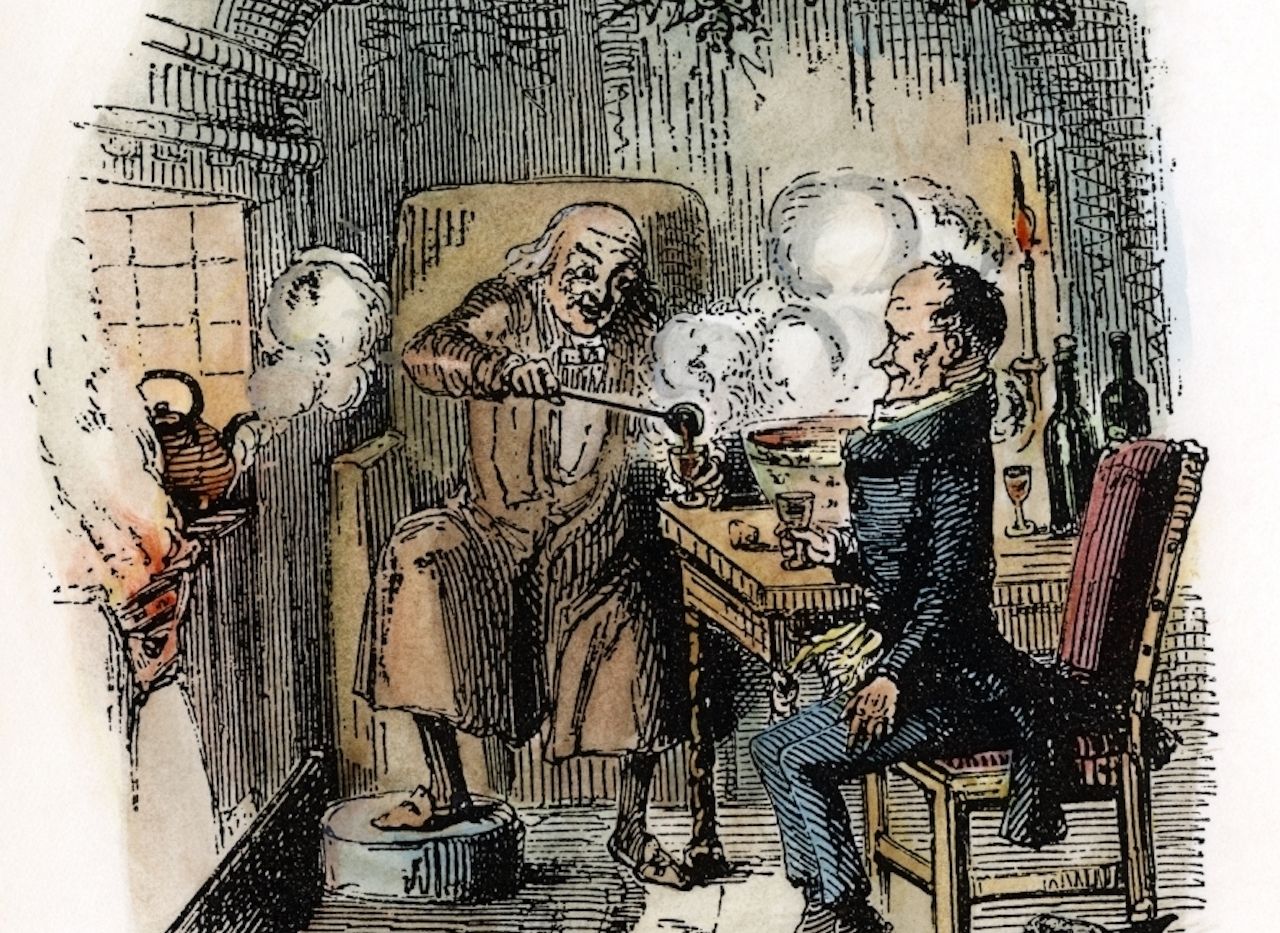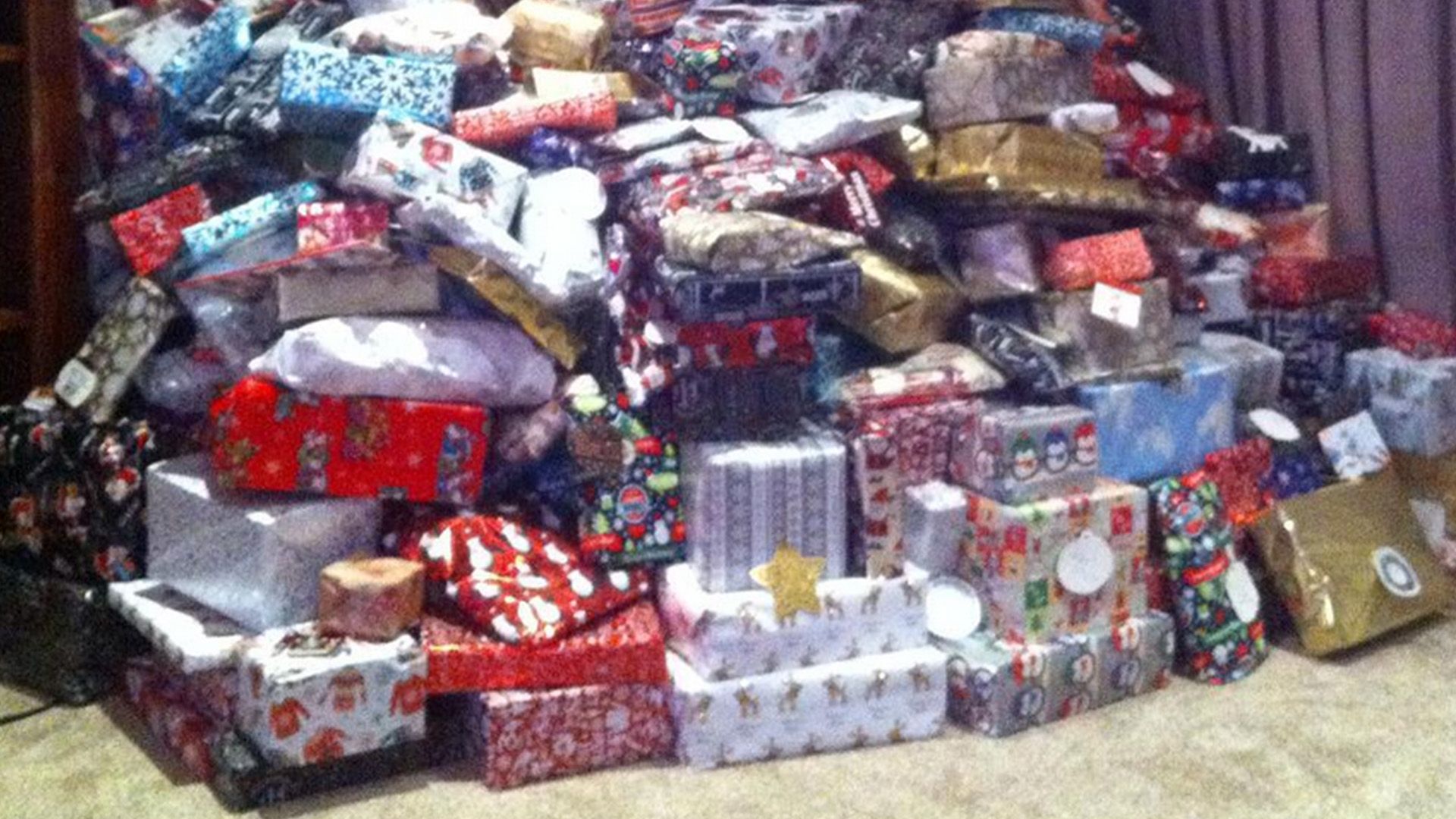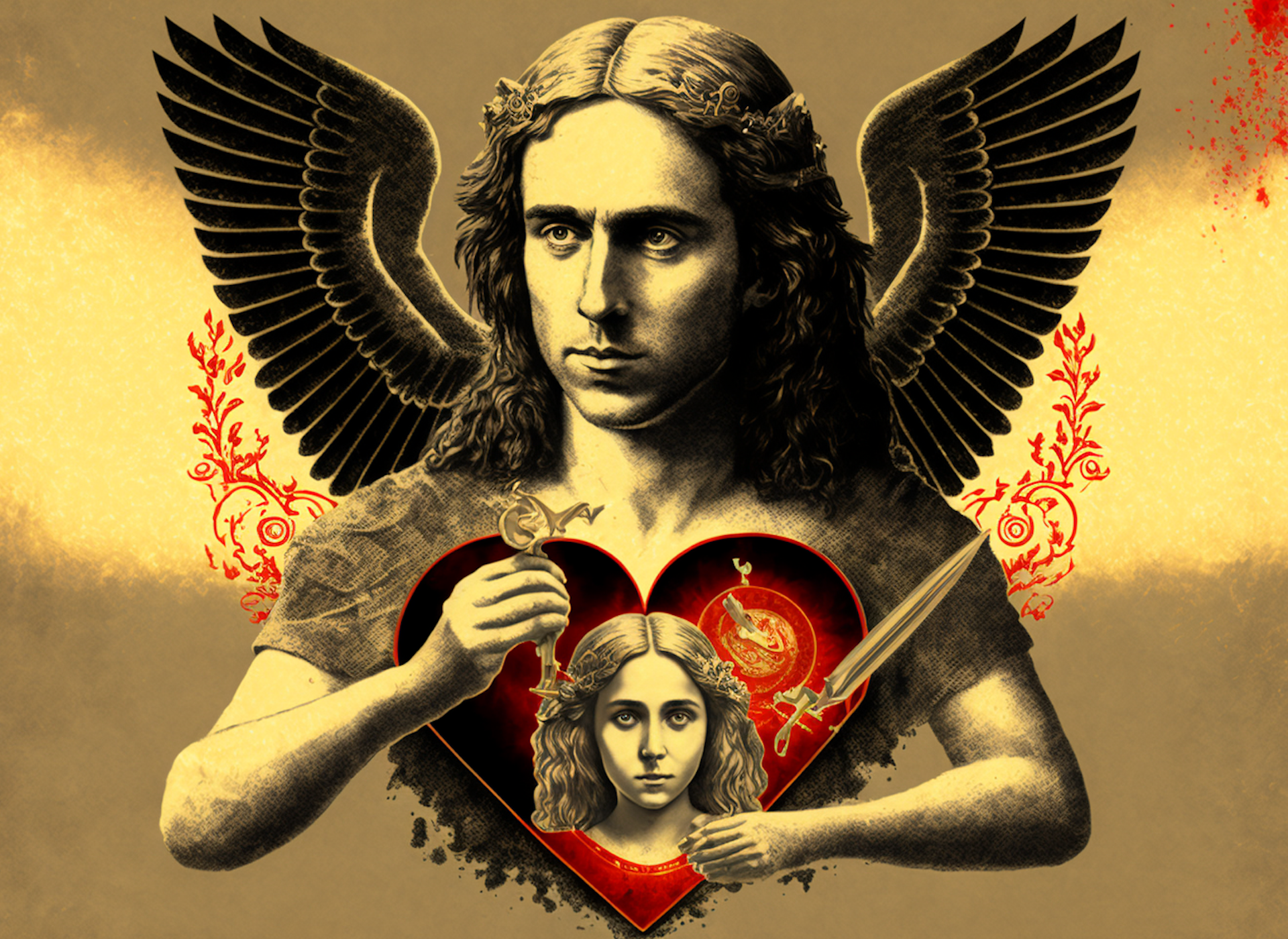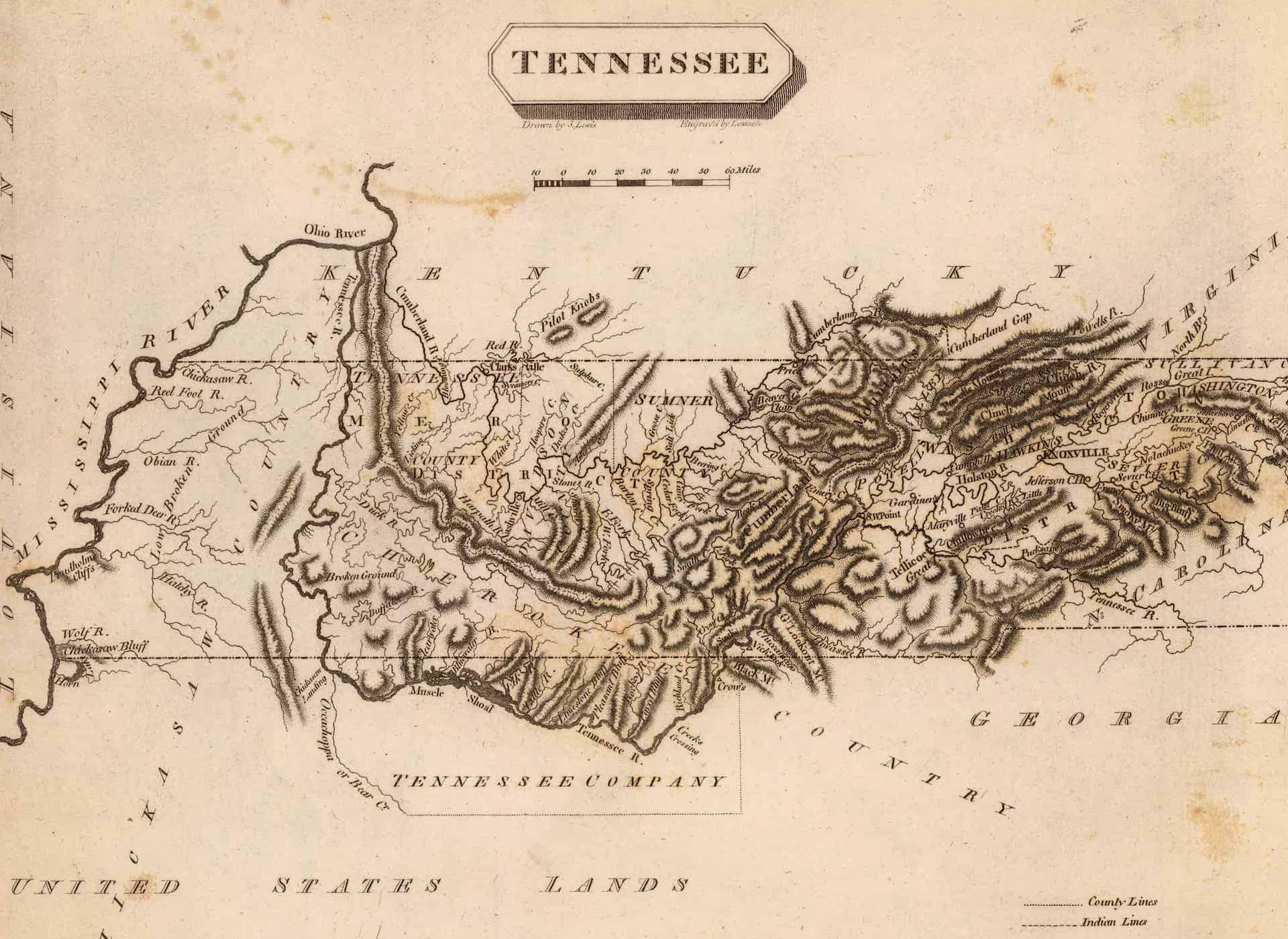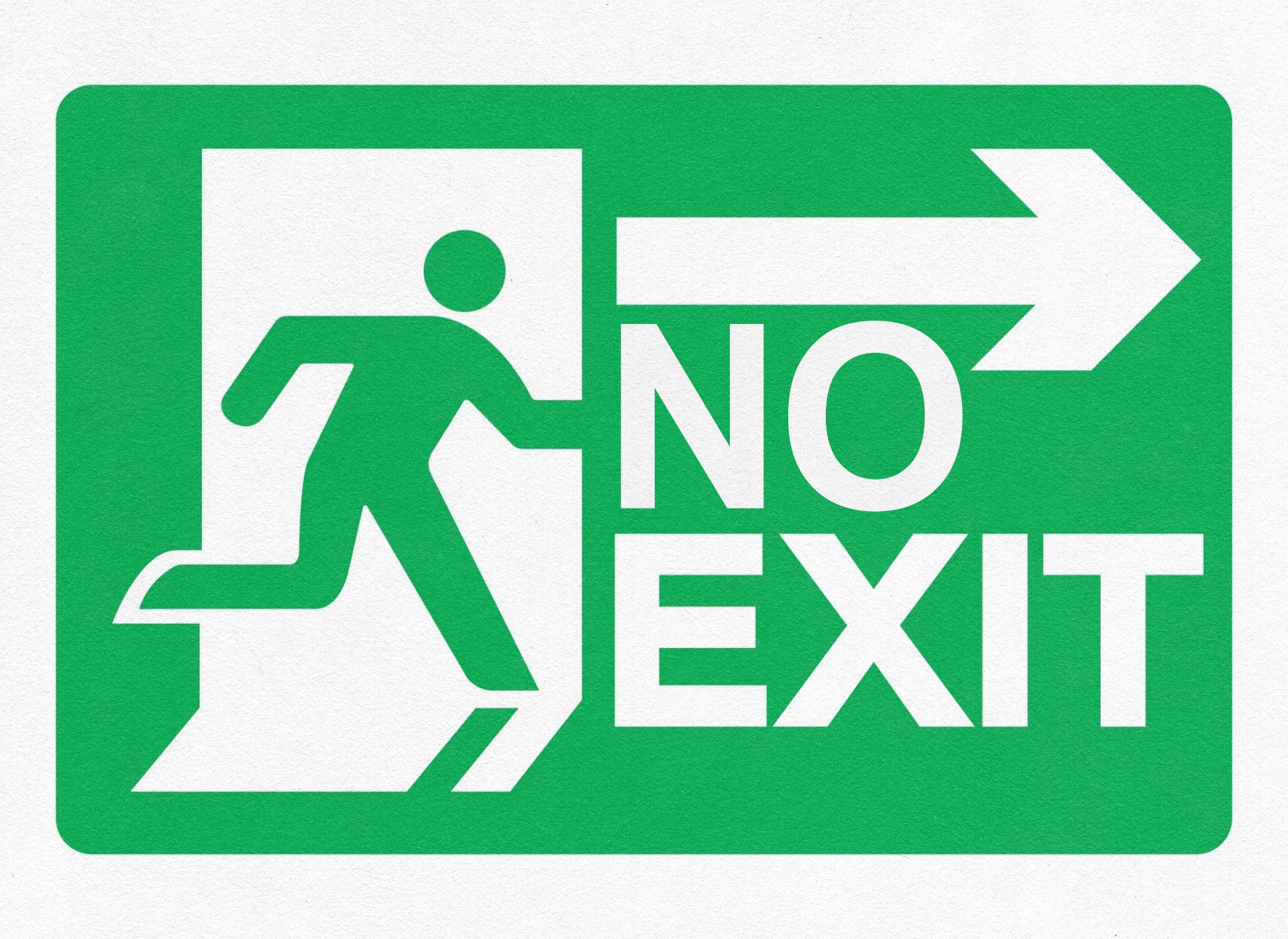 Around the Web
Strange things have been happening to the human body over the last few decades. Our biology has changed, without us quite knowing how or why. Why have human body temperatures declined in the United States over the last 150 years? Or why has the age of first puberty been declining among teenagers since the mid-nineteenth century, from 16.5 years in 1840 to 13 years in 1995?
Or—to take a more troubling and immediate case—why have rates of autism been increasing so dramatically? After having been very rare a few decades prior, the rate has grown from about 1 in 150 children in 2000 to 1 in 44 in 2018, according to the Center for Disease Control. The standard explanation for this increase—changing diagnostic criteria and increased awareness—simply does not explain how sustained the uptick has been, nor does it explain the first-hand accounts of the increase by teachers. In fact, studies have found that changing diagnostic criteria account for only one-fourth of observed increases. Something else is causing the rest.
Or consider something as seemingly straightforward as obesity. In 1975, about 12 percent of American adults were obese; now that figure sits above 40 percent. The standard explanation of the remarkable increase in obesity over the last few decades—the "big two," more calories and less physical exertion—have an intuitive appeal, but they do not seem to capture the full picture. Between 1999 and 2017, per capita caloric intake among Americans did not change, while the rate of obesity increased by about a third. The increase is so dramatic that a drop-off in physical exertion in so brief a period is unlikely to be the sole explanation, especially since the majority of human energy expenditure is non-behavioral.
Obesity thus remains, in the words of an article in the American Journal of Clinical Nutrition, an "unexplained epidemic." This is why many scientists have sought to locate contributing factors to the secular increase in obesity, from the decline in cigarette use to increases in atmospheric CO2 levels.
Source: Are Farm Antibiotics Destroying Our Health?
Palladium Magazine, 13 December 2022, Read Online
You May Also Like
Words of Wisdom
"The souls of emperors and cobblers are cast in the same mold. The same reason that makes us wrangle with a neighbor creates a war betwixt princes."

Michel de Montaigne
Today's newsletter is brought to you by Megan Podsiedlik (Nashville), Edward Landstreet (Local Noise), and Davis Hunt (everything else).