No. 403: Buy Elvis' Old Jet Today
⁂ Nashville's Alt-Daily ⁂ Speaker · Funds · TVA · Red Paste · Turkeys · Twitter Files · Elvis · Much More!
Good morning, everyone.
Well, the fifth district's new congressional representative, Andy Ogles, continues to hold out against Kevin McCarthy's bid to become Speaker of the House. Ogles is joined by nineteen other Republican rebels who have voted against McCarthy through six rounds of voting.
Chip Roy (R-Tex.), Matt Gaetz (R-Fla.), and Scott Perry (R-Pa.) lead the holdouts. Media has characterized efforts to not vote for McCarthy as "far right", which is a meaningless rejoinder at this point. Maybe they just don't like McCarthy. Or, maybe they've remembered the sage advice of their forebears: do whatever it takes to prevent the politicians from meeting.
Does their disliking someone warrant the label of terrorist or far-right extremist? Am I being too reasonable? Too ignorant? Too extreme? Too... partisan?
Gone are the days when, at dusk, two men might walk out into a clearing to settle their dispute with a duel. A gentleman's wager. We don't get that kind of catharsis from these disputes anymore: it's just limp concessions and desperate pleas. Where is the dignity, the honor? I'm already bored.
Despite the desperate cries from many, if McCarthy fails in his bid—which would be doubly funny because he's already moved into the Speaker's office—the Earth will continue to revolve around the sun, the House of Representatives will continue to convene, and politicians will remain the object of public ire.
Another year will come and, with nowhere else to turn, the good people of the United States will continue to vote for the malignant GOP, crying foul whenever some coalition tries to shake things up.
Nashville Megan details Mayor Cooper's efforts to balance the books
Elsewhere Geneva sticks a knife into the myth of "plant-based" meat
Local Noise Our weekly film rundown; Zeppelin tribute at Brooklyn Bowl
And More A concise summary of all the Twitter Files; Elvis' old jet for sale
The weather today is looking peachy, reaching into the 50s all afternoon. I'll be jogging in Percy Warner Park at some point if you need me.
Onward.
⧖⧗⧖ ENJOY THE PAMPHLETEER? ⧗⧖⧗
Consider a donation. Help us grow our coverage, expand our reach, and explore a wider variety of topics.

♠︎ NEW GENERAL FUND WILL SET ASIDE TWO MONTHS' PROVISION
As we step into the third and final year of John Cooper's term before election season, the mayor, who has deep roots in Tennessee politics, is attempting to tighten the belt on his fiscal policy. Yesterday, a bill addressing Metro's fund balance passed on second reading. Both this bill and a resolution outlining the recommended fund balance reserve policies are set to pass together during the next city council meeting.
BACKGROUND
You may recall that back in 2019, Cooper ran a campaign promoting himself as the most fiscally responsible choice for the job. His run came after years of serving on a Metro Council that consistently overspent its budget. With his victory, Cooper inherited a financial mess. To slow the bleeding created both by mismanagement and unforeseeable disasters such as the March 2020 tornadoes, Covid-19 lockdowns, and an economic recession, Metro leaders initially tapped into taxpayer pockets, increasing the property tax by 34 percent in 2020.
Though this increase was deemed an essential part of the "crisis budget," Mayor Cooper recently credited sales tax revenue from tourists as the city's savior during an on-stage interview at The Ben & Morey Show in December. Of course, this new notion of his aligns more favorably with the negotiations surrounding the development of the East Bank. While Cooper continues to push for the largest stadium deal struck between a city and the NFL in history, this fund balance legislation is, thankfully, a step in a more fiscally conservative direction.
WHAT TO EXPECT
The largest change offered by this legislation is an increase in the city's cash reserves. If passed, the bill will outline a new stipulation whereby Metro sets aside two months' worth of cash to cover the operational budget of Davidson County in cases of emergency. This 17 percent budget floor is a stark contrast from the funds, or lack thereof, reserved in the past– a legislative situation that did not even set aside enough cash-on-hand to cover a full month's worth of expenses.
The provisional general fund will include the following:
Funding to be provided in the event of disaster, emergency, or other similar unusual, unanticipated, or unforeseen expenditures.
Sufficient cash flows for daily financial needs to account for fluctuations in revenue sources.
Funds that can be used to offset revenue declines as a result of an economic downturn.
Rules outlining the conditions upon which fund balance can be spent.
Restrictions preventing the balance from being used for recurring expenses or for one-time use unless in the case of an emergency. However, any amount of the fund balance that is in excess of the reserve amount can be used for one-time payments approved by the council.
Plans for replenishment of fund balance if the total falls below policy-target levels.
Both BL2022-1632 and RS2022-1901 are up for final vote during the next Metro City Council meeting on January 17, 2023.
♨︎ THE TVA FILLS OUT ITS BOARD
The TVA fills out its nine-member board with six new appointments:
Beth Geer of Brentwood, Tennessee
Bobby Klein of Chattanooga
Michelle Moore of Midlothian, Virginia
Bill Renick of Ashland, Mississippi
Joe Ritch of Huntsville, Alabama
Wade White of Eddyville, Kentucky
The lone Middle Tennessee member and former chief of staff to VP Al Gore, Beth Geer, had this to say: "Sustainability does not just make sense for our environment; it makes good sense for economic progress."
Worth monitoring.
Source: Six new TVA directors join the board
Chattanooga Times Free Press, 4 January 2023, Read Online
HEADLINES
POLITICS
DEVELOPMENT

✻ BEYOND RED PASTE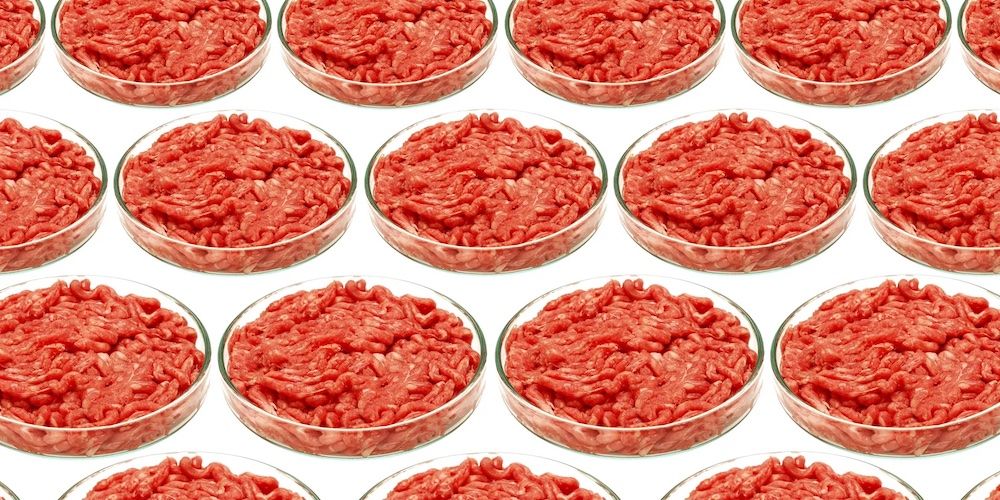 What Meat is Good, and What Alternatives are Reasonable
Much of food media today is centered around plant-based diets, with new and longtime vegetarians alike rejoicing at the wide availability of meat alternatives like Beyond Beef, frozen Holiday Tofurkeys, and Chik'n Nuggets. These foods are marketed as healthy, safe, and cruelty-free substitutes for meat products. As time goes on, more restaurants have offered a Beyond Beef patty option on their regular burger menu, and plant-based eaters at home use these products as kitchen staples.
Unfortunately, these products are not equal to meat nutritionally, and many will do more harm to your body than good. Not only are these products unhealthy, but oftentimes the cruelty that they prevent for livestock animals in production is done instead to poorly paid workers—and our environment. Here, we'll talk about why popular meat alternatives are no substitute for the real deal, and what careful dietary decisions can be made for those still seeking to eat plant-based.
Continue reading...
---
⌘ CHART OF THE DAY: GOBBLE, GOBBLE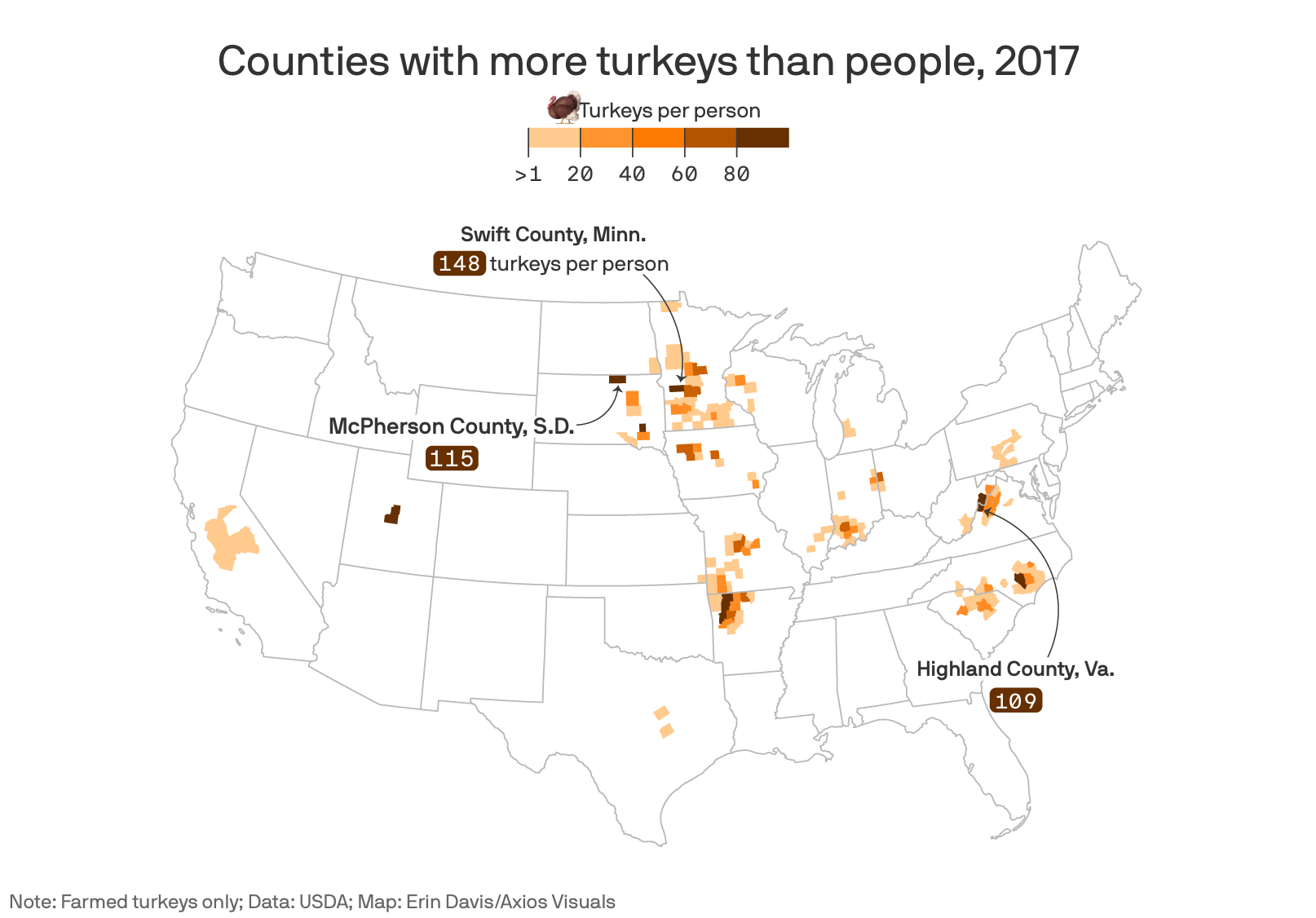 ⚔ MISSIVES ⚔

THINGS TO DO
View the full calendar here.
👨🏻‍🌾 Check out Nashville's winter farmer's markets on our farmer's market guide.
🎧 Listen to the Pamphleteer's Picks on Spotify, a playlist of our favorite bands in town each week.
🏕 Happy New Year! Here's our list of this year's best southern festivals, where you'll find celebrations both popular and obscure, with a wide range of themes including music, history, health, heritage, beer, BBQ, cars, and more.
TONIGHT
🍀 Live Irish Music @ McNamara's Irish Pub, 6p, Free, Info
🎸 Kelly's Heroes @ Robert's Western World, 6:30p, Free, Info
🎸 Open Mic @ Fox & Locke, 6:30p, Free, Info
💃 Free Salsa Lessons @ Plaza Mariachi, 7p, Free, Info
🥁 ZOSO – Led Zeppelin Tribute @ Brooklyn Bowl, 8p, $20, Info
🎸 William Tyler @ The Blue Room, 8p, $15, Info
🎙 Long Tall Shorty @ Dee's Lounge, 9p, $5, Info
+ Nashville country singer and Pamphleteer favorite Chelsea Lovitt's new band
✹ WEEKLY FILM RUNDOWN: JANUARY 5-11
The latest releases and special screenings hitting Music City this week.
ESSENTIAL POST-HOLIDAY HORRORSHOW
M3GAN The titular robot's murder dance scene from the trailer may have gone viral two months ago, but reviews and early audience reactions indicate that the latest killer doll romp is destined for slasher glory. A flannel-clad scientist (Allison Williams) builds an A.I. playmate for the orphaned niece she unwillingly took custody of because women can't have it all. But M3GAN'a directive to protect her new charge at all costs unleashes a murder spree that would make Chucky blush. If the helicopter parenting satire and gore-tinged play on Inside/Out's emotional development subtext hit like they seem they will, the latest from Blumhouse (Get Out, The Purge) may set the movie bar high just six days into 2023.
Now playing in theatres.
ALMOST OSCAR BAIT
A Man Called Otto Tom Hanks takes an all-too-rare stab at a contemporary role with this remake of a 2016 Swedish dramedy based on an international bestseller. Curmudgeonly Otto has let bitterness consume him after his wife's death, but the arrival of a new family next door challenges his HOA-stickler ways. As warm-hearted as it is superfluous, the film is yet another just fine effort from Hanks as he gracefully ages into the Hollywood elder statesman no one wanted, a misbegotten journey we discussed back in 2021.
Now playing in theatres.
BETTER THAN ITS TITLE
Women Talking After decades of flagrant sexual abuse, a group of Mennonite women gather to forge a path forward—either by striking out on their own or demanding change from the men in charge. What could have been another failed #MeToo parable ends up a beautifully shot, compelling, and often funny morality play thanks to director Sarah Polley's deft use of subtlety and casting of Rooney Mara, Claire Foy, Frances McDormand, and Jessie Buckley.
Now playing at The Belcourt.
UNCHECKED CULTURAL GATEKEEPING
The Sight & Sound Top Ten at The Belcourt According to Britain's most prestigious film journal, the greatest cinematic achievement of all time is no longer an Orson Welles or Alfred Hitchcock masterpiece, but a 3-hour movie by Belgian female director Chantal Akerman about a housewife turned prostitute that includes a four-minute scene of its protagonist making meatloaf. While we are being quite unfair to new heavyweight champion Jeanne Dielman, 23 quai du Commerce, 1080 Bruxelles, it should be pretty clear that the latest iteration of Sight & Sound critics' poll is more about political posturing than artistry, a nearsighted move that unwittingly strips legitimacy from the excellent films like Jeanne it hopes to elevate.
Regardless, The Belcourt is doing its community cinema duty by bringing the top ten entries on the list to the big screen this month. Friday's showing of Stanley Kubrick's 2001: A Space Odyssey provides an all-too-rare chance to see the film as intended (and gives an opportunity for those who saw it in IMAX during its 2018 50th anniversary celebration another chance to gloat). The film snobs will be at Saturday's showing of David Lynch's Mullholland Drive, but the weekend's best bet is Claire Denis's Beau Travail, a loose adaptation of Herman Melville's Billy Budd that meditates on France's colonial past and the state's threat to individual autonomy (it screens both Thursday and Tuesday). Never fear, Citizen Kane and Vertigo are still here later this week. The jury is still out on what films by Black, blind, gender-fluid auteurs with scurvy and ADHD will knock them off the 2032 list though.
See the full schedule on The Belcourt's website.

RECENT ARTICLES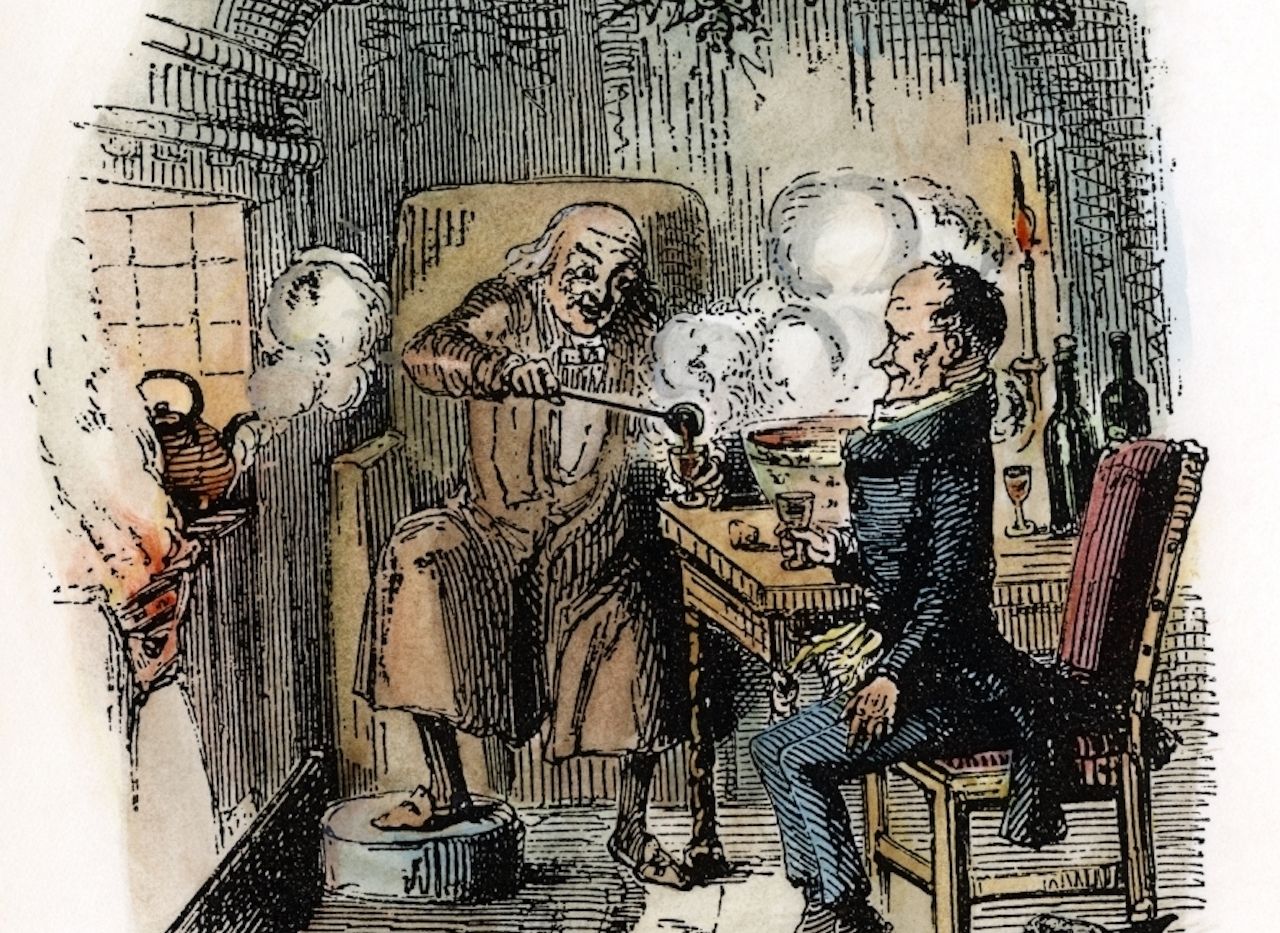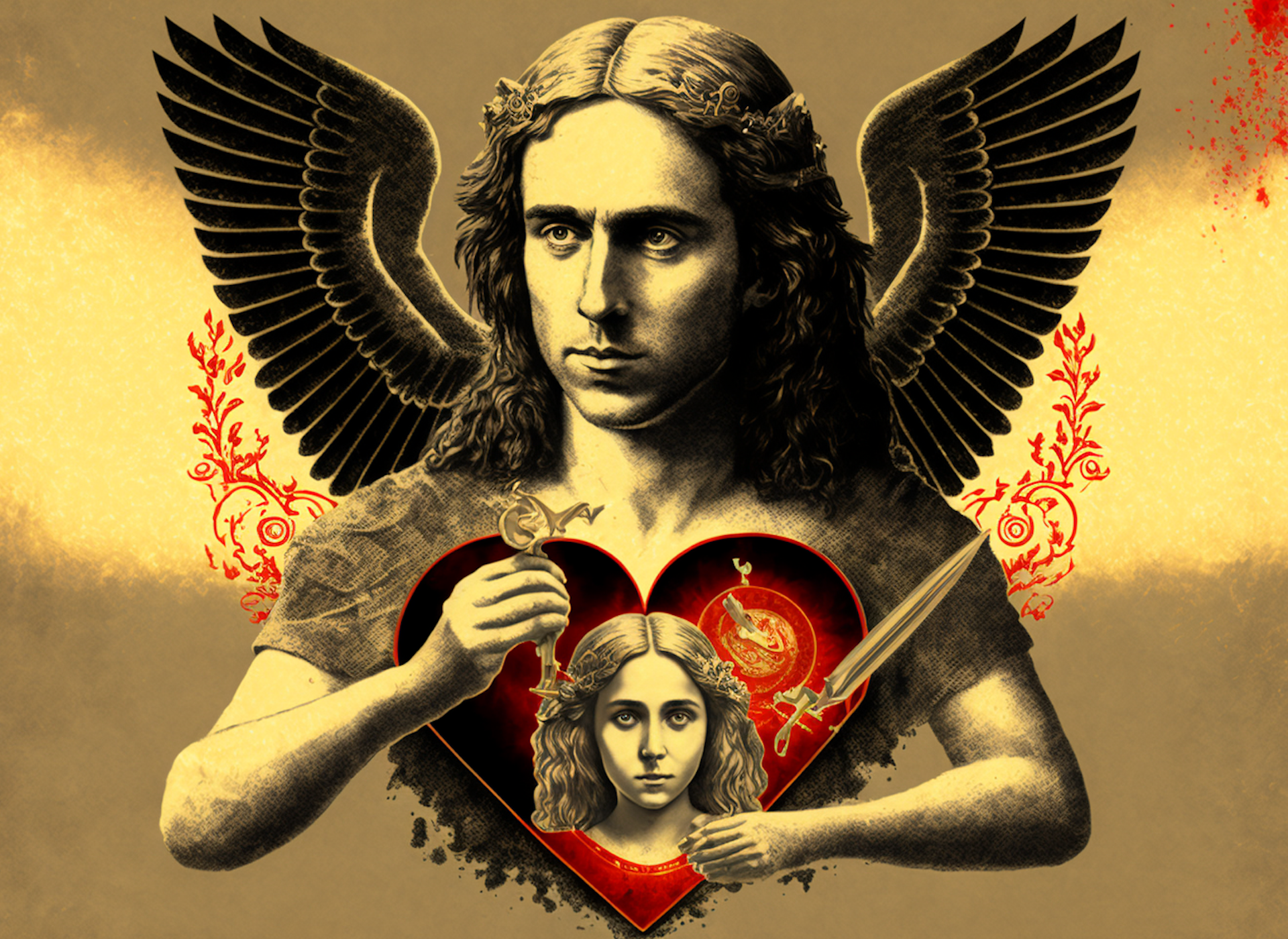 Around the Web
It's January 4th, 2023, which means Twitter Files stories have been coming out for over a month. Because these are weedsy tales, and may be hard to follow if you haven't from the beginning, I've written up capsule summaries of each of the threads by all of the Twitter Files reporters, and added links to the threads and accounts of each.
At the end, in response to some readers (especially foreign ones) who've found some of the alphabet-soup government agency names confusing, I've included a brief glossary of terms to help as well.
Source: Capsule Summaries of all Twitter Files Threads
Matt Taibbi, 4 January 2023, Read Online
You May Also Like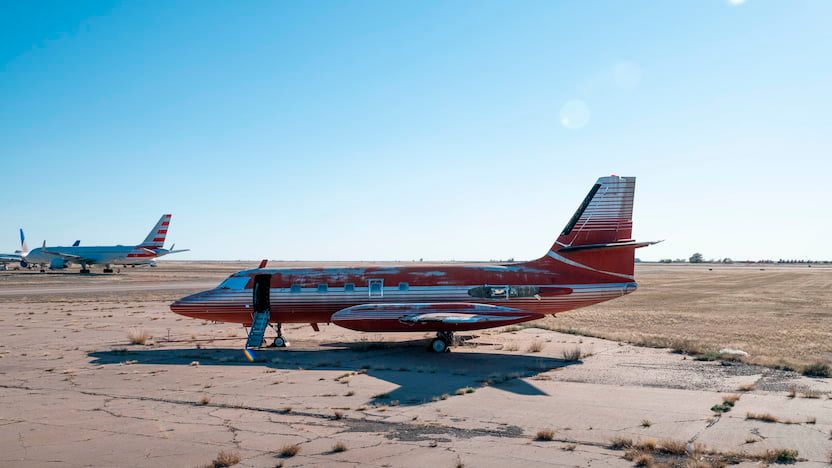 Words of Wisdom
"It is more compassionate to impose harsh punishments on a few than, out of excessive compassion, to allow disorder to spread."

Niccolo Machiavelli
Today's newsletter is brought to you by Megan Podsiedlik (Nashville), Edward Landstreet (Local Noise), and Davis Hunt (everything else).