No. 405: Do People Actually Care About Transit?
⁂ Nashville's Alt-Daily ⁂ Speaker · GA · Transit · Mr. Smith · Fascism · Population · Much More!
Good morning, everyone.
Friday night, the House of Representatives finally elected Kevin McCarthy as Speaker of the House for the 118th United States Congress. It wasn't without theatrics, taking 15 rounds of voting to win over a stubborn group of 20 representatives (including our own Andy Ogles).
Roger Simon chatted with Rep. Ogles, then broke down the concessions the gang of 20 fought for here.
Nashville Megan discusses Nashvillians' thoughts on transit and the governor's plans for the roads.
Elsewhere A piece from the archive which sheds some light on the recent Speaker spectacle.
Local Noise The Eighth Room, a new venue replacing the old Douglas Corner, opens.
And More How everything became fascism; an interactive population map.
Here in Tennessee, today marks the start of our state's 113th General Assembly. We'll have more on what to expect in the coming weeks and months tomorrow.
Onward.
⧖⧗⧖ ENJOY THE PAMPHLETEER? ⧗⧖⧗
Consider a donation. Help us grow our coverage, expand our reach, and explore a wider variety of topics.

⎋ IS TRANSIT REALLY TOP OF MIND FOR NASHVILLIANS?
"This city is terrible at providing two things: adequate parking and working televisions at bars," was a sentiment I overheard from a Nashville newbie while grabbing lunch at the East Bar this weekend. This city attracts 36 new residents every day, all of whom feel comfortable staking claim in its trajectory. And at the moment, that seems to be becoming a "world class", walkable city.
"Southerners don't like the idea of being controlled by the schedule of a public transit system," observed another patron at the bar. His solution? Look to Austin, Texas and its Red Line. The rail system, which began operating in 2010, will be set to run every fifteen minutes after improvements are finished this year. Not bad for a multiyear, billion-dollar project.
Maybe it's down to residual trauma from holiday travel or the swift re-introduction to rush hour traffic after a week off but, in general, people are experiencing discomfort that they're told will snowball into disaster. As the population continues to spread out into the more affordable neighborhoods surrounding Nashville, travel in and out of downtown is worsening and commute fatigue is increasing. Though the issue has been discussed ad nauseam, there seems to be a strong impetus for change this time– the type public transit champions have been waiting in the wings to seize upon for years.
TDOT TAKES ON POTHOLES, NDOT TAKES ON TRANSIT
After his reelection this past November, Governor Lee announced his ambitious goals for the infrastructure of our state. Since then, state lawmakers have been tasked with hunting down dollars to fund repairs on Tennessee roads. While implementing tolls on choice lanes is one option the governor's office has floated, the state's focus on fixing roads and improving traffic flow is a golden opportunity for Metro to hone in on public transit.
"We've got to develop alternative means of transportation, and passenger rail is the obvious choice," Rep. John Ray Clemmons told WPLN. And so far, Metro Nashville hasn't missed a beat. Last week, the Nashville Department of Transportation & Multimodal Infrastructure (NDOT) appointed 15 members to serve on Nashville's Vision Zero Task Force.
What is Vision Zero? As the name implies, it's a five-year plan designed to reduce traffic deaths to zero: most of the plan centers on pedestrian and bike safety, education, and equitable transit options. In addition to the task force, legislation has passed allowing for the formation of a substation downtown to implement traffic calming. There is also an effort to deter motorists from traveling in and out of the city by incentivizing the reduction of parking. As we step into a mayoral election year, transportation will certainly be showing up on the ballot.
HEADLINES
POLITICS
DEVELOPMENT

✻ FROM THE ARCHIVE: The Evergreen Ills of American Politics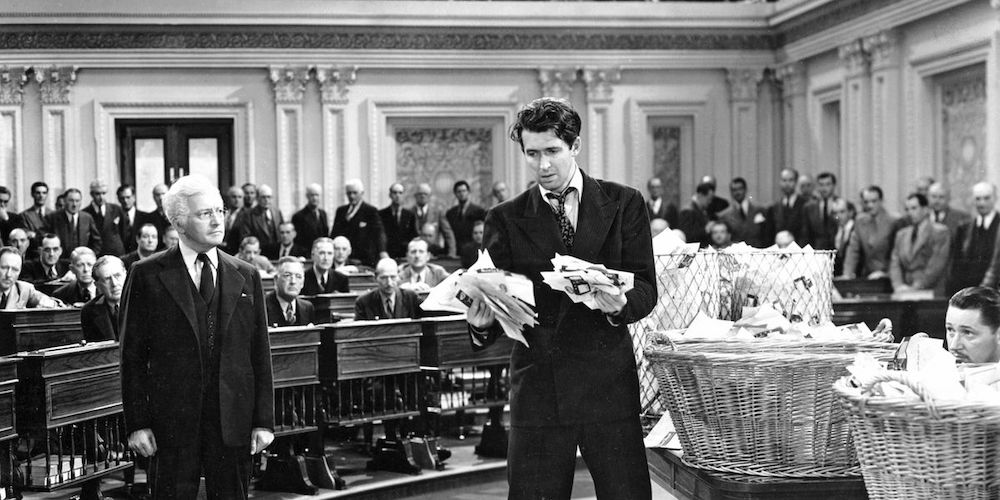 Eighty-two years after its release, Frank Capra's 'Mr. Smith Goes to Washington' remains the most relevant film about America's broken political system and the elites who exploit it.
Frank Capra's legacy primarily hinges on the holiday stature of It's a Wonderful Life, but the director's collaboration with Jimmy Stewart seven years before on Mr. Smith Goes to Washington still serves as a touchstone for lazy editorial-page writers who make reference to its famous filibuster sequence every time a piece of legislation comes before a divided Senate. Beyond those contexts, Capra remains a pariah with Capraesque now a pejorative reserved for the likes of Hallmark movies or critically reviled rom-coms.
Curiously, in "these polarized times"™ Mr. Smith has undergone an allusion renaissance. Boston Globe film critic Ty Burr penned a bizarre open letter to the Republican Senate majority last fall urging senators to abdicate their duty to confirm a successor to Ruth Bader Ginsburg in an election year because, despite his assessment of the film as"corny" and "wish fulfillment," it serves as a model of finding one's conscience.
Hollywood trade Deadline followed suit last April in a piece that purportedly traces the film's influence on Americans' understanding of the filibuster, but is really a veiled admonition against Senator Joe Manchin that deems the movie a "relic." Although the film has become the go-to shorthand for cornfed patriotism in political circles, references to it must remain couched in designations that it is a stodgy and simplistic artifact of long-abandoned American ideals. Containing it in such terms is in the interests of the well-watched upper crust's members because the views of America that Capra clearly expresses in Mr. Smith are the greatest threat to their cultural dominance.
Continue reading...
----
⌘ CHART OF THE DAY: GETTING FATTER NOW
⚔ MISSIVES ⚔

THINGS TO DO
View the full calendar here.
🐙 The Eighth Room, a new venue taking the place of the Douglas Corner Cafe on 8th Avenue, is now open for business! Check out their shows and their great radio station.
👨🏻‍🌾 Check out Nashville's winter farmer's markets on our farmer's market guide.
🎧 Listen to the Pamphleteer's Picks on Spotify, a playlist of our favorite bands in town each week.
🏕 Happy New Year! Here's our list of this year's best southern festivals, where you'll find celebrations both popular and obscure, with a wide range of themes including music, history, health, heritage, beer, BBQ, cars, and more.
TONIGHT
🎷 Jazzy Monday @ Helen's Hot Chicken, 8p, $13, Info
💀 Grateful Monday @ Acme Feed & Seed, 8p, Free, Info
🕺 Motown Monday @ The 5 Spot, 9p, $5, Info
🎹 Jazz Jam @ The Villager, 11p, Free, Info
ON THE RADAR
🎻 Tchaikovsky & Rachmaninoff @ The Schermerhorn, 1/21, 8p, $25, Info
🎸 Tedeschi Trucks Band @ Ryman, 1/23-25, 8p, $49.50, Info
🎻 Billy Strings @ Bridgestone, 1/24-25, 8p, Info
🎻 Billy Strings @ Ryman, 1/26, 8p, Info
+ Only elligible if you purchased a ticket to one of his previous nights' Bridgestone shows
🎹 Piano Trios of Haydn & Ravel @ The Schermerhorn, 2/1, 6p, Free, Info
🎙 Weyes Blood @ Brooklyn Bowl, 2/22, 8p, $23+, Info
🕺 Lettuce @ The Brooklyn Bowl, 3/17-18, $32, Info
🎸 Goose @ The Ryman, 3/31-4/1, Info

RECENT ARTICLES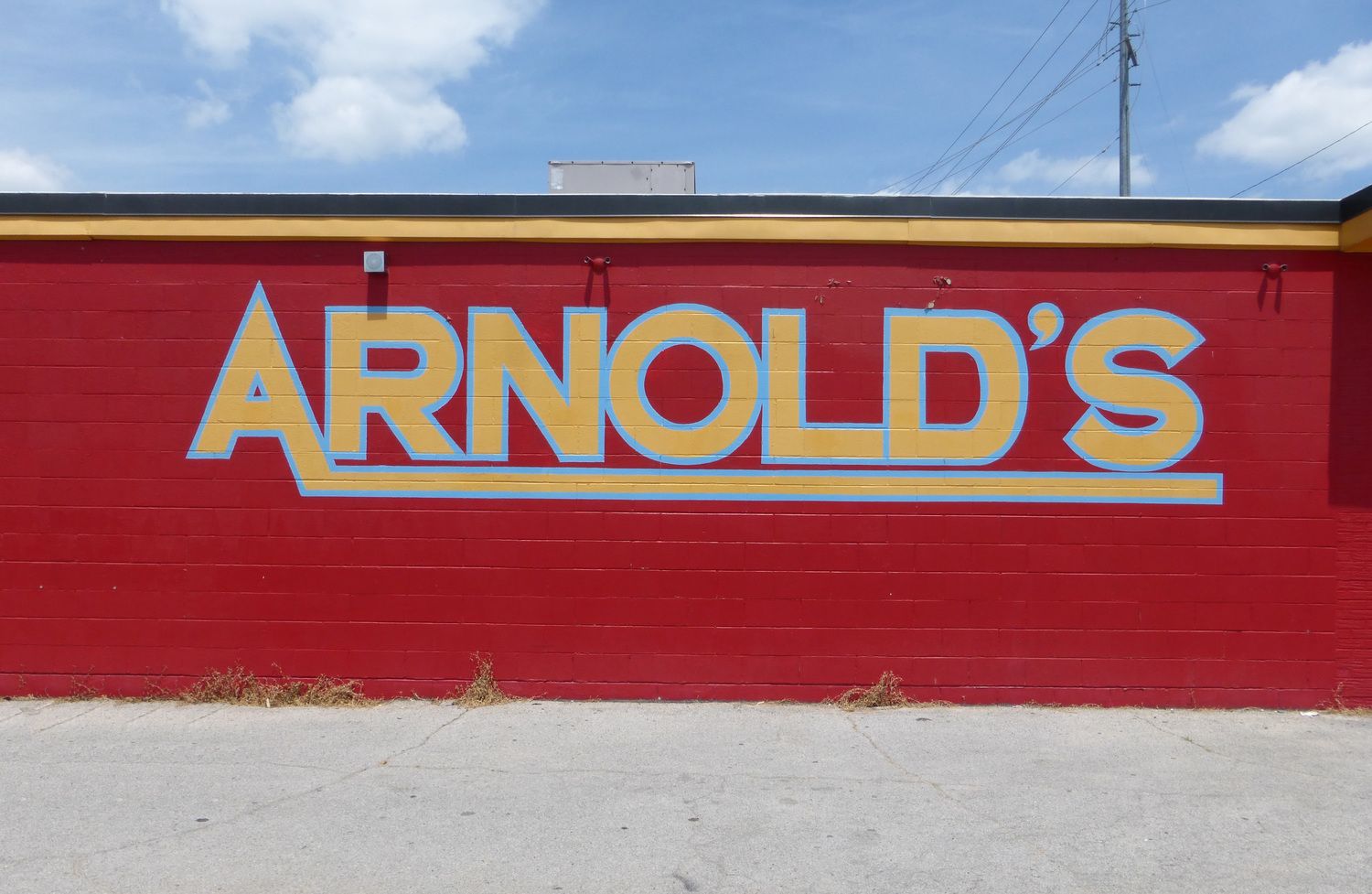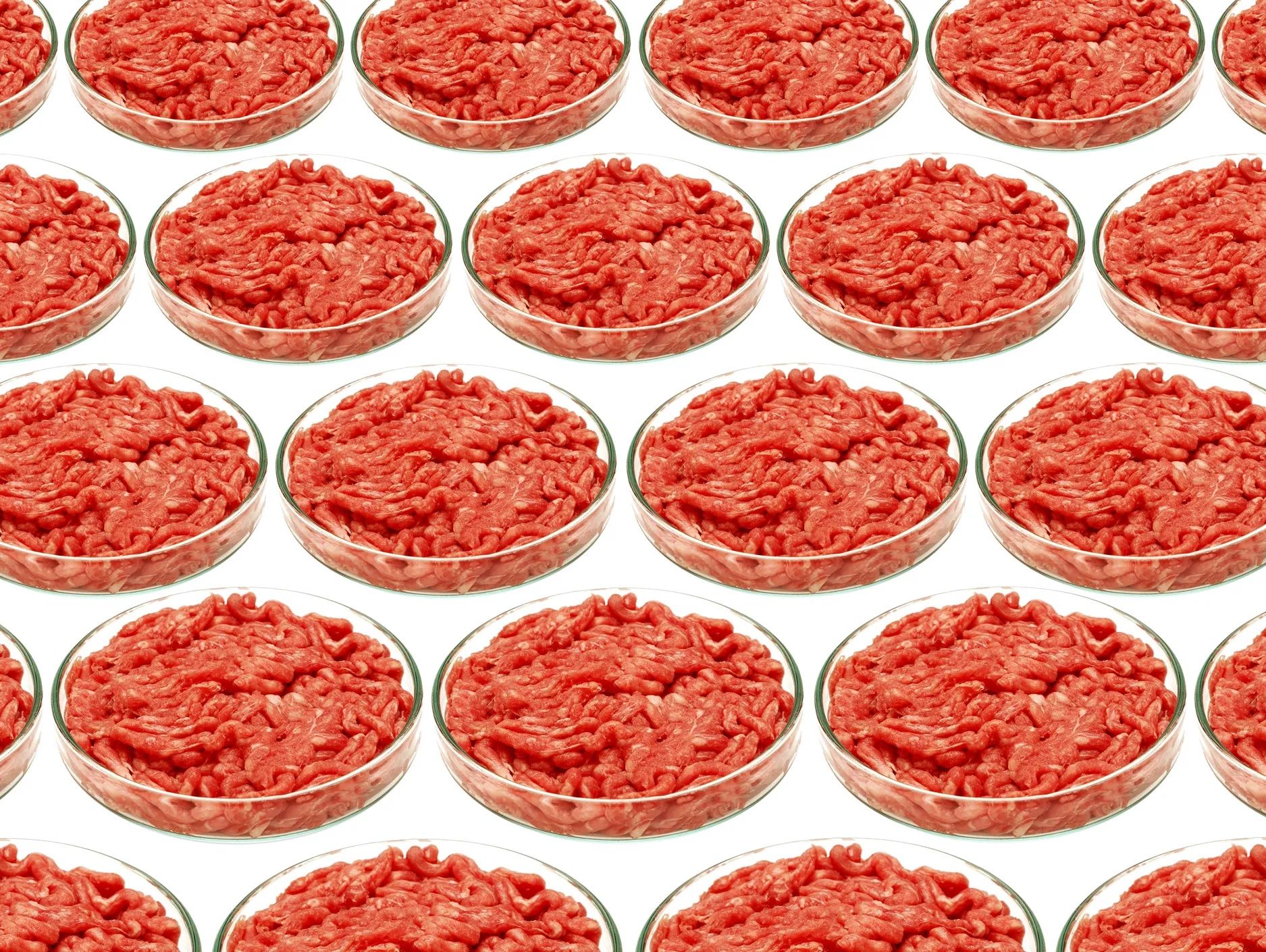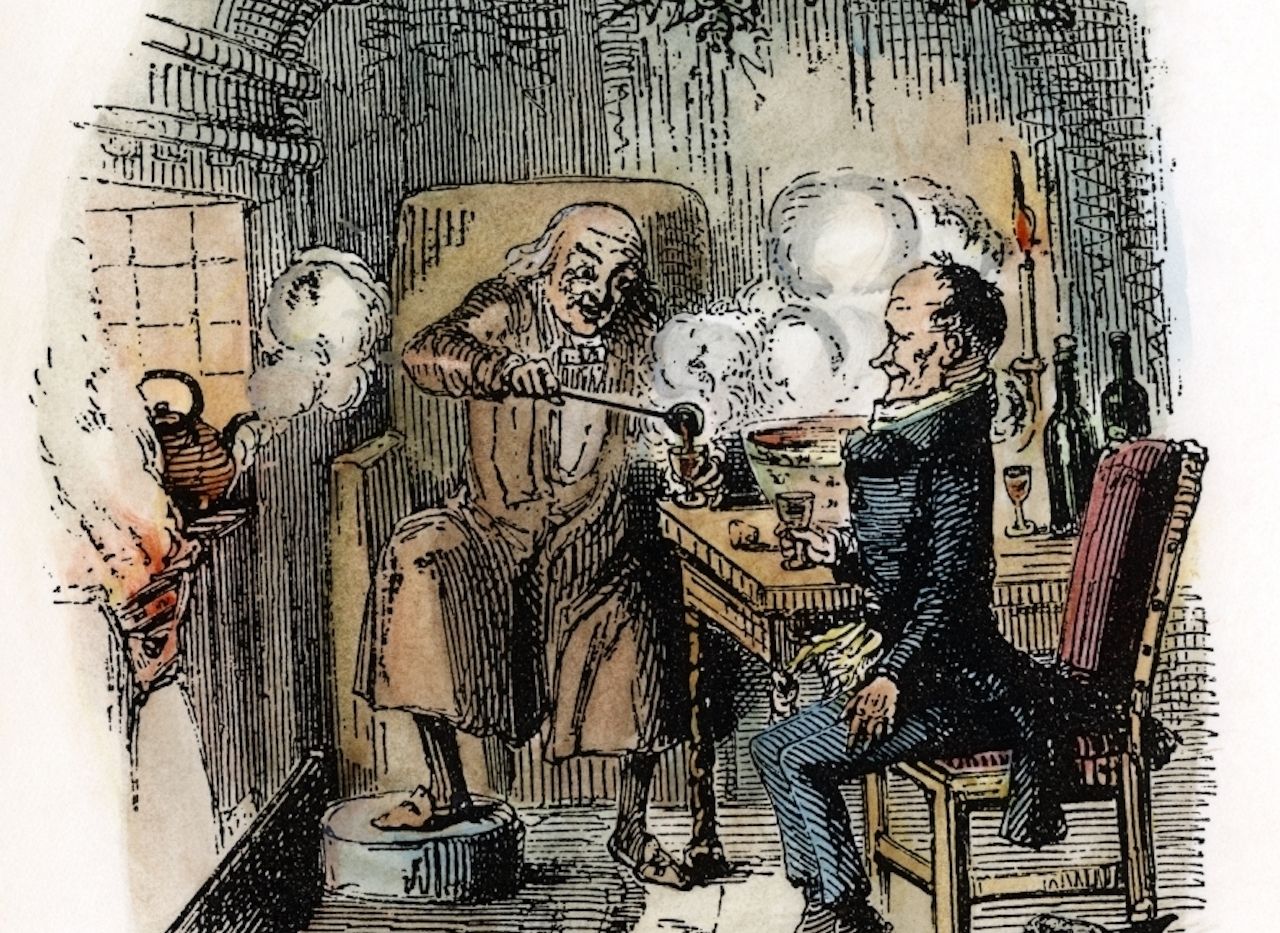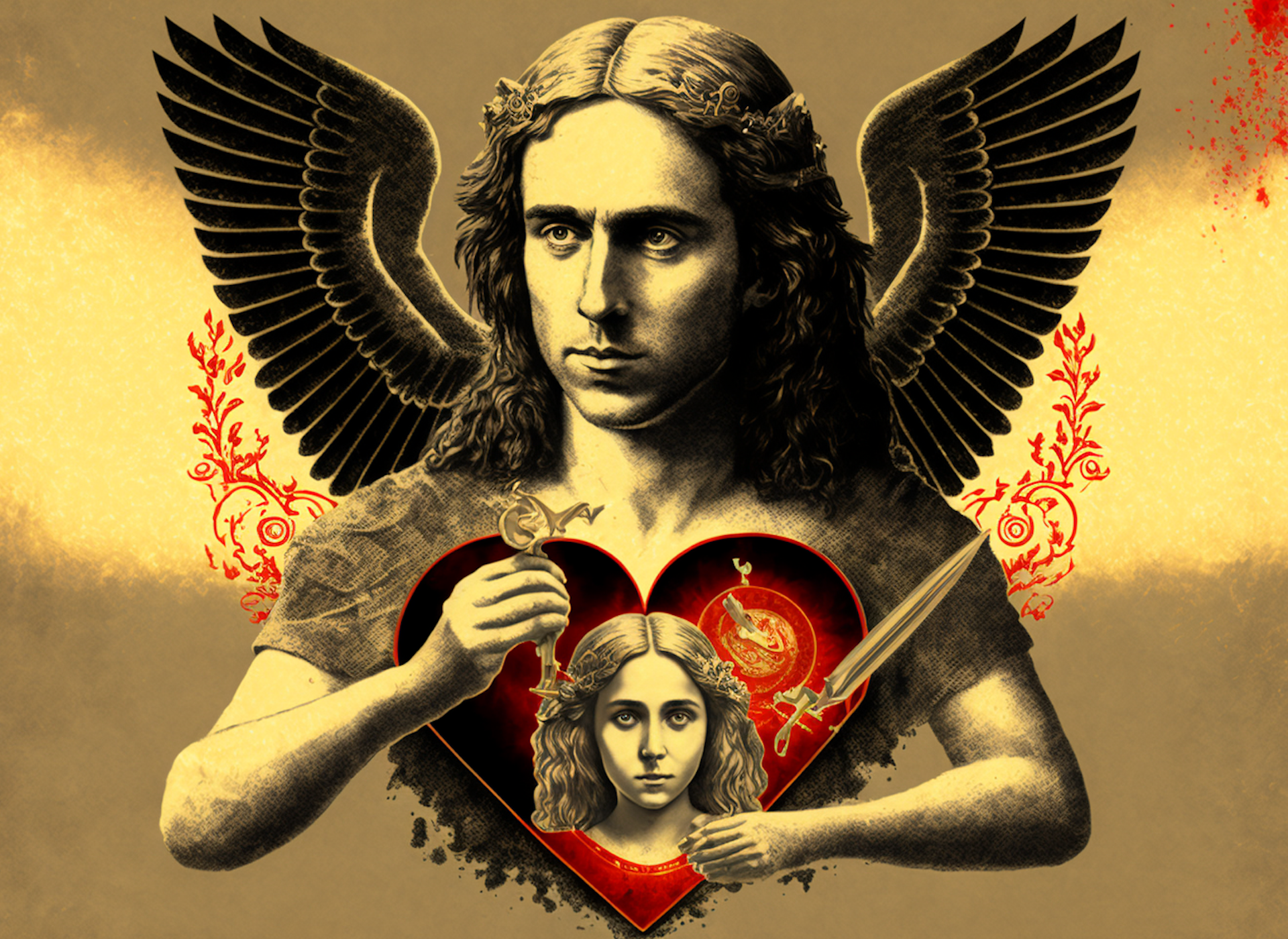 Around the Web
More likely the reason for the mindless ubiquity of the word fascist is simply that the era of World War II focused a polemical "fascism" as the only major destructive political alternative to emerge from within Western civilization itself since the 18th century, while association with Hitlerism and the Holocaust lent it a uniquely demonic connotation. All this serves as a mental and political smokescreen. The "really existing" form of Western proto-authoritarianism doesn't stem from small, scantily armed "militias" and disoriented "insurrectionists," nor from a chaotic demagogue such as Trump, but from the state apparatus already functioning. Government by executive decree rather than elected legislatures, politicized intelligence services, and a biased, coercive judiciary are its key constituents. In advanced democracies, such things function more from the inside out than from the outside in.
Source: How Everything Became 'Fascism'
Compact, 8 December 2022, Read Online
You May Also Like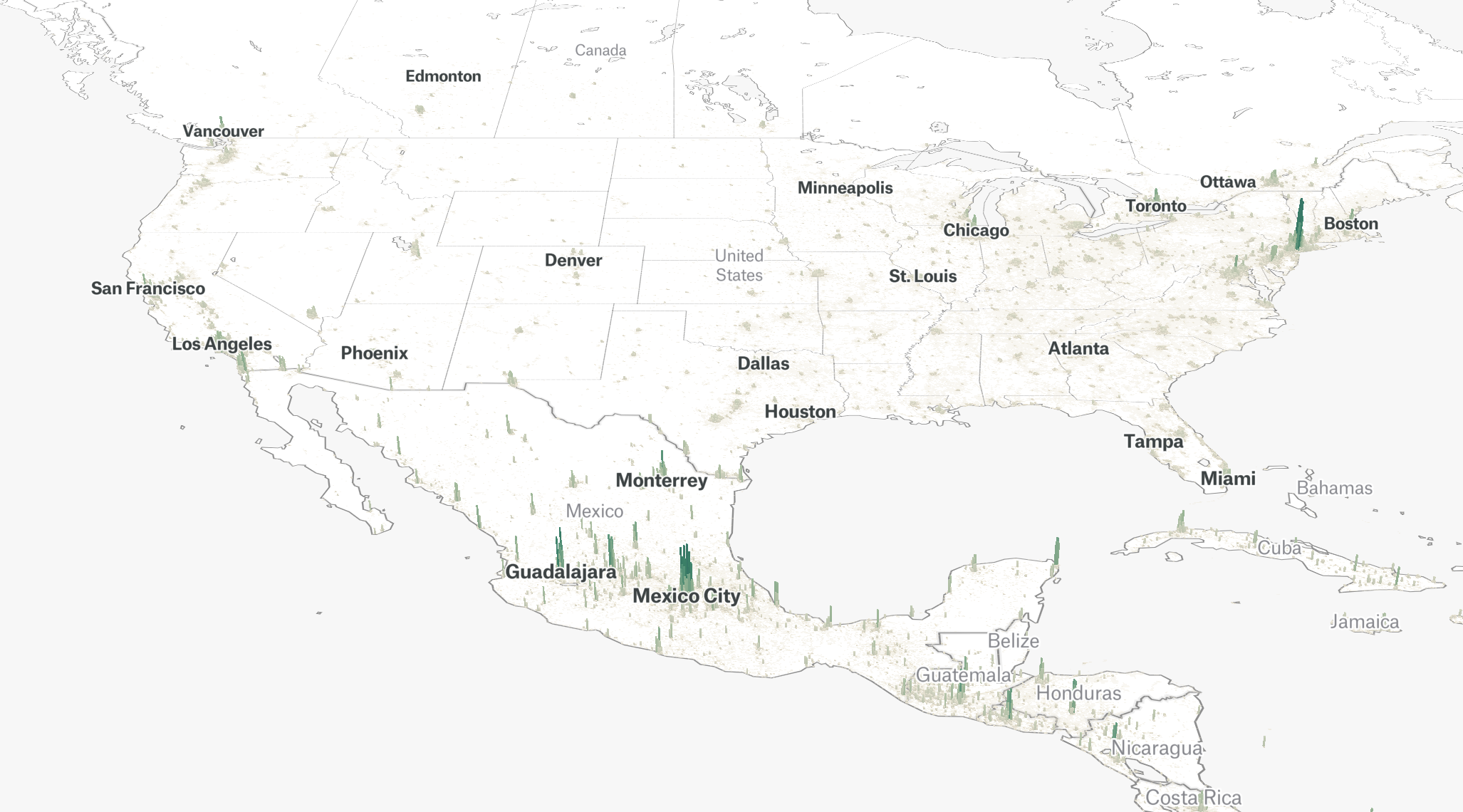 Words of Wisdom
"Charm is the ability to insult people without offending them; nerdiness the reverse"

Nassim Nicholas Taleb
Today's newsletter is brought to you by Megan Podsiedlik (Nashville), Edward Landstreet (Local Noise), and Davis Hunt (everything else).