Today's Takes: Tuesday, August 10
Vol. I, No. 64 • A Journal of Freedom • Climate "Panic" • It's Going to Be Great, For Sure • Woke-a-cracy • Wolves • Much More!
---
As if on command, the entire media ecosphere spontaneously erupted about the sudden, imminent danger of climate change in response to a new climate report. Headlines rang out across the fruited plain:
No, seriously, this time. Yeah, like, for real though. Better get out that disposable grocery bag before the Earth swallows us all up!
Some speculate that authorities are priming the pump for "climate lockdowns". A climate lockdown might look something like an air quality warning accompanied by restrictions on vehicular traffic. Leaders would have you believe that things have never been worse, or else, they will get worse if you don't unplug your Tesla. To beat the dead horse, climate hysteria is not about the climate. It is about control and money.
There are definitely well-intentioned people bent on saving the Earth, be it from a virus or climate change. But, intentions do not decide where an action sits in the moral balance. "Lockdown" is interchangeable with "the transfer of wealth and power away from the many to the few". Whether or not a lockdown is well-intended is irrelevant. The material effect of shuttering people and businesses is as stated. The same can be said of the aggressive Green New Deal measures sought by the Biden administration: well-intended, but materially destructive.
When reflecting on the endless, decades-long parade of "prophetic" warnings of imminent destruction, one is reminded of a little-documented moment in 2019 wherein Glacier National Park removed signs saying that glaciers would be gone by 2020. More recently, we can reflect on a 15th-century building in Austria documenting flood levels through the centuries that barely registered this year's flooding. Michael Schellenberger did a long Twitter thread detailing how hysteria around climate change is insanely overblown. Deaths from climate-related disasters barely register in comparison to just 70 years ago. The world has never been safer and becomes increasingly "green" by the year. Does spreading the fear benefit anyone but the few who stand to profit from it?
Taken in stride with the steady drumbeat of COVID-19 hysteria, it appears the regime wants you to know that your primary duties, at the expense of all else, are:
To stop the planet from changing temperature
To stop the virus from spreading
Herculean enemies that Gods and Kings throughout the ages have failed to defeat, but you, fair citizen, with your disposable mask and battery-charged car can do it. Together we can finally vanquish nature and display mastery over her with our piece of cloth and little toy cars.
We have a choice about whether or not to live in fear. No one can decide that for us. Unwarranted hysteria should be laughed at and mocked until it is no longer socially acceptable. Human flourishing is good. Etc.
Headlines
📰 General News
⛅️ A More Exciting Future, For Sure
🦄 Woke-acracy
Original Essays

🖊 Anthony Bourdain and Documentary Artifice: Roadrunner: A Film about Anthony Bourdain stirred controversy for manufacturing voiceover of its late subject. Documentary film has more pressing issues. (Read)
In case you missed it
Nashville News
Nashville Development
Nashville Life
📅 Check out our suggestions for THINGS TO DO this week (Info)
🎸 Tonight, you can swing by the O.G. Basement for a free concert with country, crooner Emily Rose (Info)
New Spots
COVID Gutter

Top Biden officials are growing frustrated with the lack of internal visibility into data being collected by the CDC, particularly as they try to deal with Delta's spread. Much of the issue is due to the decentralized nature of America's health care system. Throughout history, pandemics, disasters, and wars tend to portend the centralization of power in the hands of fewer and fewer people. As we've observed, COVID-19 has been no different. The difficulty White House officials have gathering data portends a more aggressive move to centralize America's health care system culminating in universal health care for all citizens.
Headlines
One Good Read
🗽 A long, thorough read from Angelo Codevill at the Claremont Institute titled 'Abolish FISA, Reform FBI, & Break Up CIA' (Read)
State of the Nation
🇺🇸 The U.S. ranks 20th on the Heritage Foundation's Index of Economic Freedom (Read)
Something to See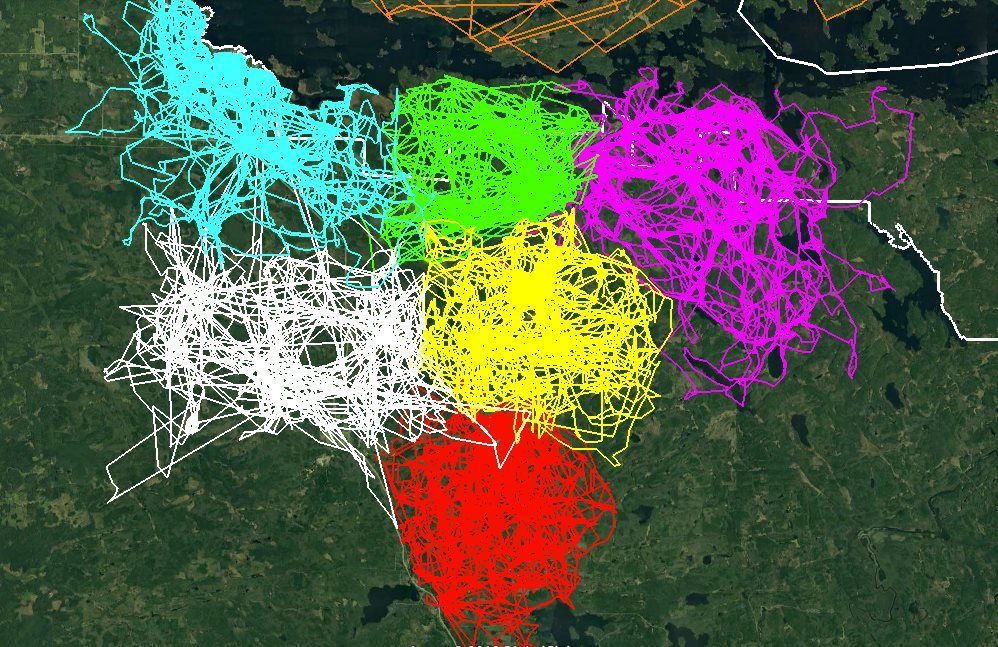 Have a great Tuesday