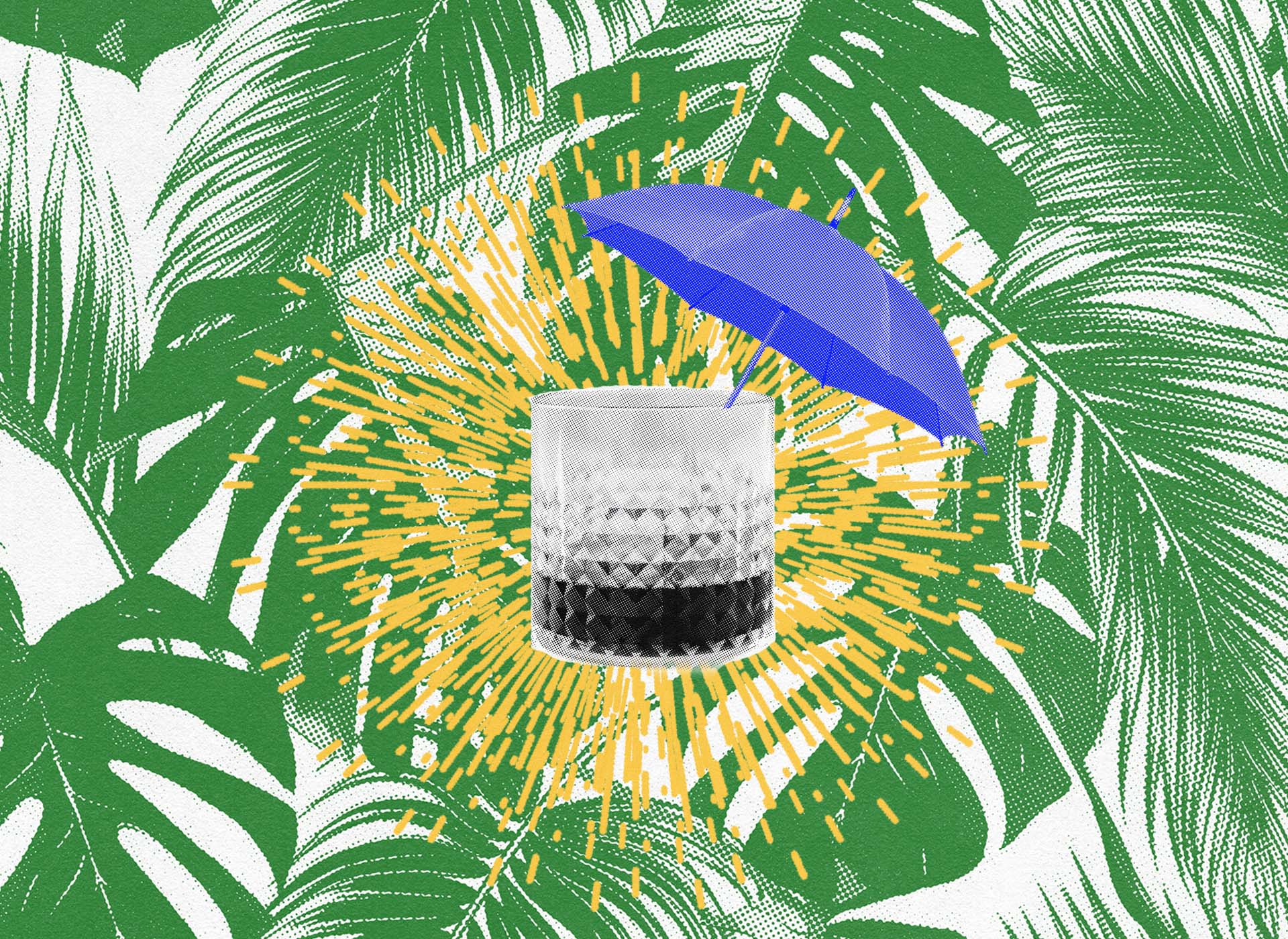 Nashville's Best Patio Beverages
Where to get the best beverages to drink under the Tennessee summer sun
I'm a sucker for a great patio in the right weather. I don't contort my body under a heat lamp or sweat out the booze I just paid for in 90 degrees just to be outdoors, but give me a temperature between 70 and 80, an intentional cocktail or glass of wine, and even a scrap of a view or ambiance and I'm a happy camper.
If my recent jaunt around Nashville in search of the best patio weather drinks has reminded me of anything, it's that our fair city has just a boatload of talent in the beverage department. Each and every drink I selected was divine; it's damn near impossible to choose one over the other.
With that said, I present this list to you in no order whatsoever, but with two caveats: one, there are no rooftop bars here. That's for another day. Two, this is a list of the best drinks to enjoy during our beautiful patio appropriate weather and not a list of the "best patios," as surely there are more (and in some cases, better) than this.
Disclaimer: If you're upset there's no vodka cocktail on this list, I have one thing to say to you: get used to it. Why? Because vodka serves absolutely zero purpose in a cocktail. (Just ask the fine folks over at Attaboy, who don't stock even a single bottle on their shelves.) Unless you're infusing it with something, making a tincture, or using it to fortify a delicious orgeat, grenadine, or other syrup for shelf life, the only reason it's in the drink is to appease folks who don't want to taste the booze and frankly, this column is not for you. Look, no judgement if you just want some froo froo thing in a martini glass (even if that means you're basically drinking spiked juice), but that's simply not what we do here. (No disrespect to my Polish peeps or other Eastern Europeans who down it as part of their culture.) And for God's sake, if you're only drinking to get your buzz on, at least let your tastebuds have some fun while you're at it.
BEST PATIO DRINKS IN NASHVILLE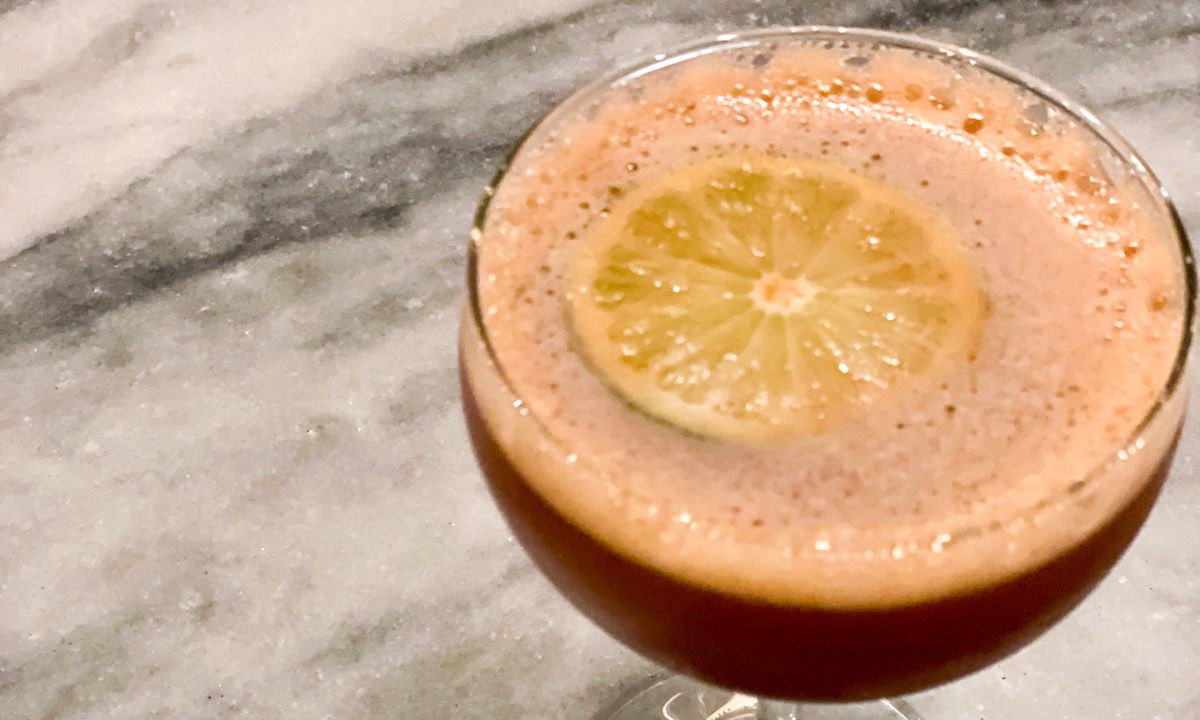 Drink How Does He Do It?
Ingredients Amaro di Angostura, Smith & Cross, Crème de Banane, Lime, Cinnamon
This playful daiquiri riff from the always whimsical Folk restaurant is the kind of drink that fosters obsession from a single sip. It begins with a snap of tartness, then elegantly shifts into warm, yet somehow refreshing notes of baking spices. Light, frothy, dare I say "beachy." Careful what expletive exits your mouth with your first taste.
BOQUERIA (Info)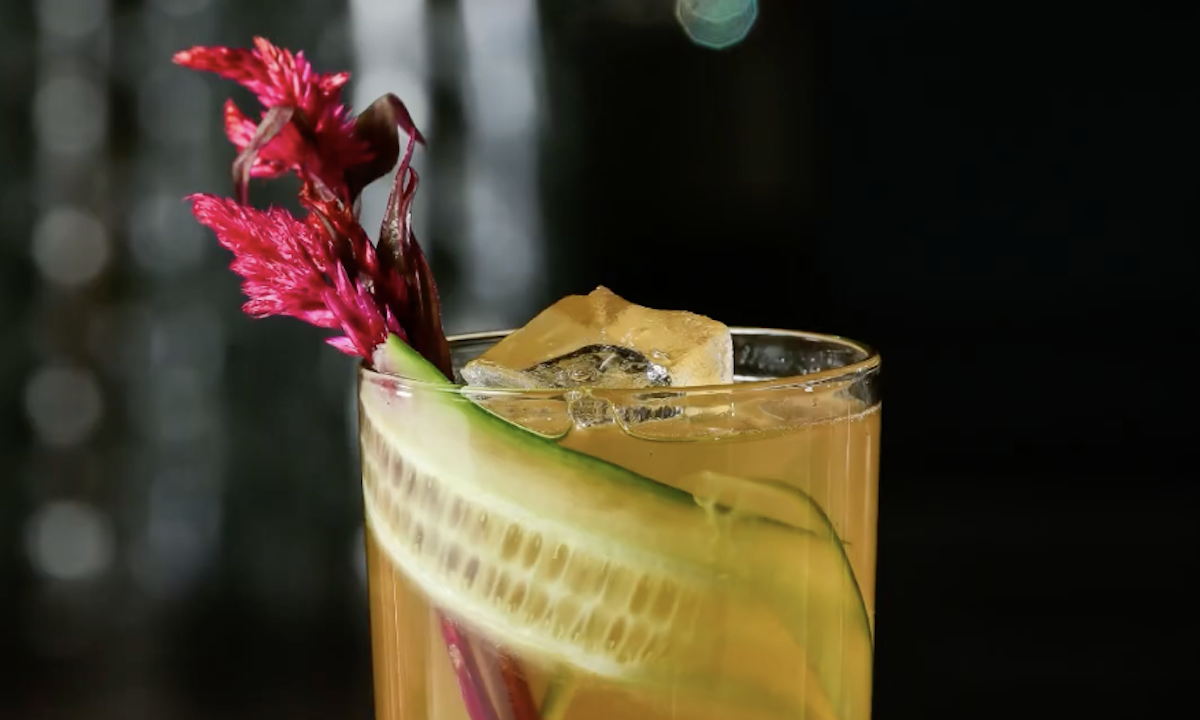 Drink Field Of Flores
Ingredients Ford's Gin, St. Germain, Casa Mariol Vermut, Amaro, Cucumber
I swear, you can go anywhere in the country in the spring or summer and find some "gin/vodka, St. Germain, cucumber" thing on the menu. Few things enact a faster eye roll from me. But this one redeemed itself with the smart additions of vermut and (my bae) amaro, transforming the exceedingly boring to a nuanced, ridiculously drinkable little bevvy. While you're there soaking in the views of the Ryman along with your liver, nab a Shishito Margarita. It's simple, with shishito pepper infused tequila and fresh lime juice, but it's perfect for your margarita fix and it's at least an interesting spicy marg take that doesn't have fucking jalapeño.
ROSEMARY & BEAUTY QUEEN (Info)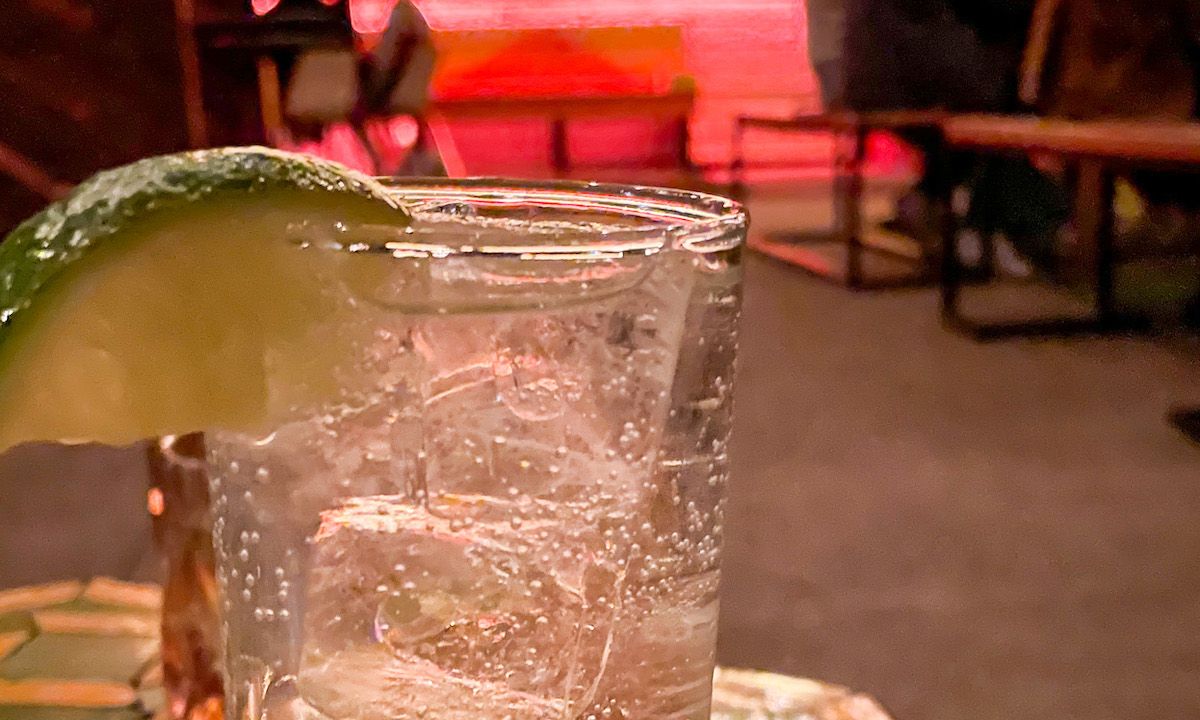 Drink Be-Ton
Ingredients Becherovka, Tonic, Lime Wedge
Though not a Rosemary & Beauty Queen original, this Eastern European version of a G&T is about as simple as it gets with just the traditional Czech liqueur Becherovka, tonic, and a squeeze of lime. If you haven't thrown back any Becherovka before, it tastes of savory cinnamon, herbs, honey, and magic. It's wonderful during fall and winter holidays. An avid G&T drinker myself, there is exactly zero chance I won't buy out the stock at Midtown Corkdorks to make these all summer. Still clutching your vodka/soda for dear life even after my intro rant? Do yourself a favor and try this instead.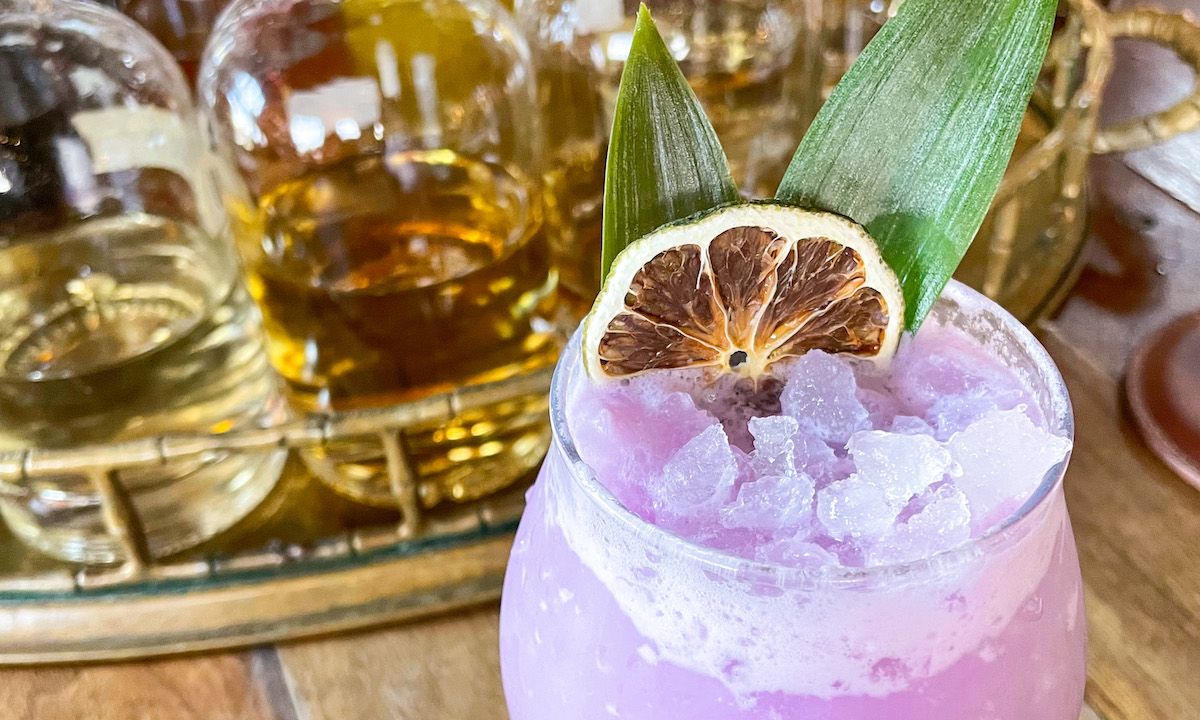 Drink Barracuda
Ingredients White Rum, Coconut, Ube, Pineapple
This one might look extra AF but oh man, ohhhhhhhh man is it worth it. Light, slightly nutty, and creamy, but not overly so. If it were possible to order it by the punch bowl with a giant straw, I'd do so as often as I could while lounging in the tough-to-beat champagne garden and huffing the smells of absolutely everything coming out of that kitchen.
Or, if you absolutely cannot order a purple beverage bursting with flora garnish, order a Bless Your Heart with bourbon, peach, and sweet tea reduction. It reads sweet without being so - the bourbon still shines. Perfect for hotter evenings and basking in southern glory.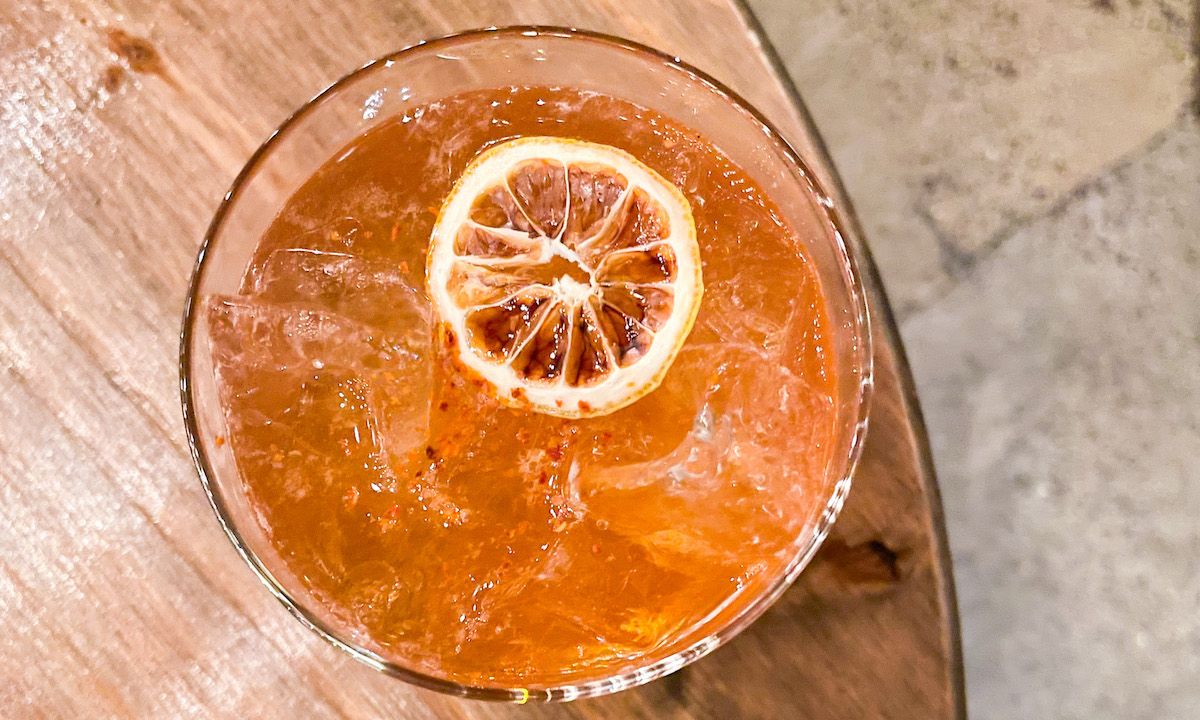 Drink Southern Weather
Ingredients Monkey Shoulder Scotch, Buffalo Trace Bourbon, Roasted Bell Pepper Reduction, Aperol, Lemon, Aleppo
This drink is so good I got angry drinking it. Sweet from bell pepper juice leftover from roasting peppers for the menu (not sugar) and so savory at times I found my mouth chewing on instinct. Yummy is the word. Earthy with layers that keep changing as you drink. Can I get a dip? I need a dip. Very clever, Lyra, with your warm pitas and affordable appetizers, and swoon-worthy patio vibes. Man, you guys are good.
HATHORNE (Info)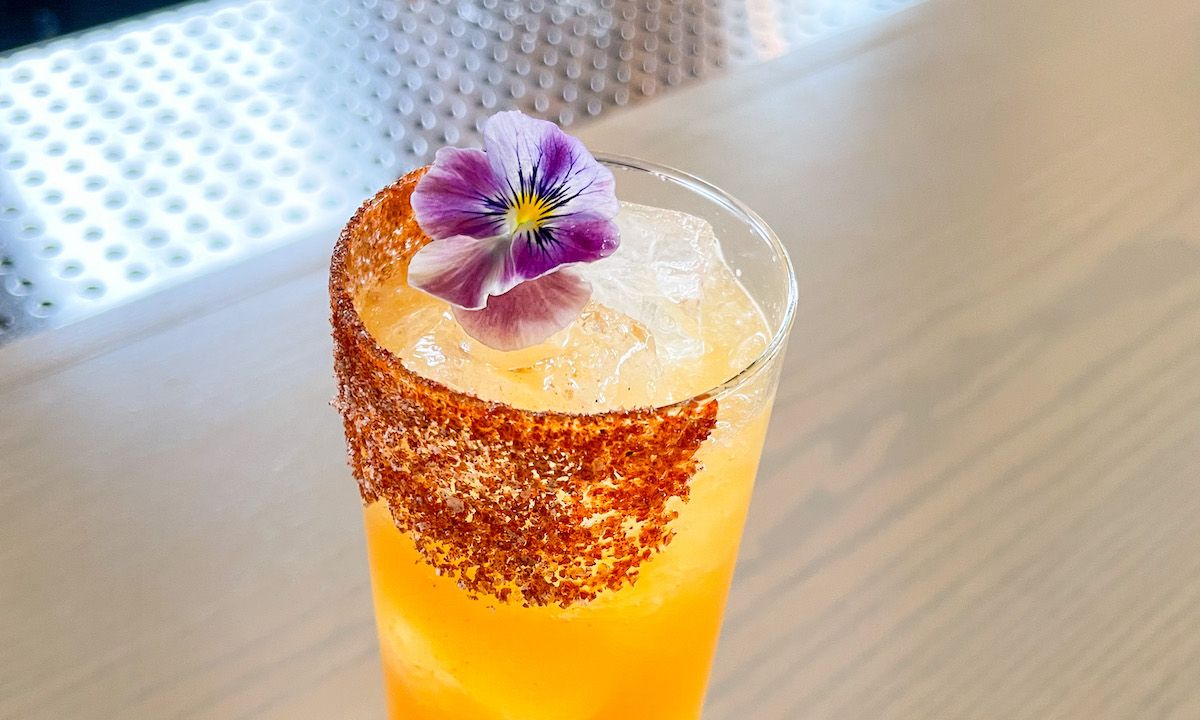 Drink Selena
Ingredients Atezca Azul Reposado Tequila, Passionfruit, Smoked Pineapple, Lime, Ancho Curacao
The Selena may read like a margarita, but it doesn't exactly taste like one. Refreshing, tart, and touting a welcome spicy salt rim, it truly goes down too easily. Pro move: order a sidecar of Amaro to go with it and sip as the sun goes down on their delightful patio. Thank me later.
If mocktails are your thing, try the Suzette here, with Seedlip garden, pineapple, lime, and habanero. Unlike many watered-down attempts at beverages sans alcohol, this one is smart, tasty, and won't leave you feeling left out.
ROLF AND DAUGHTERS (Info)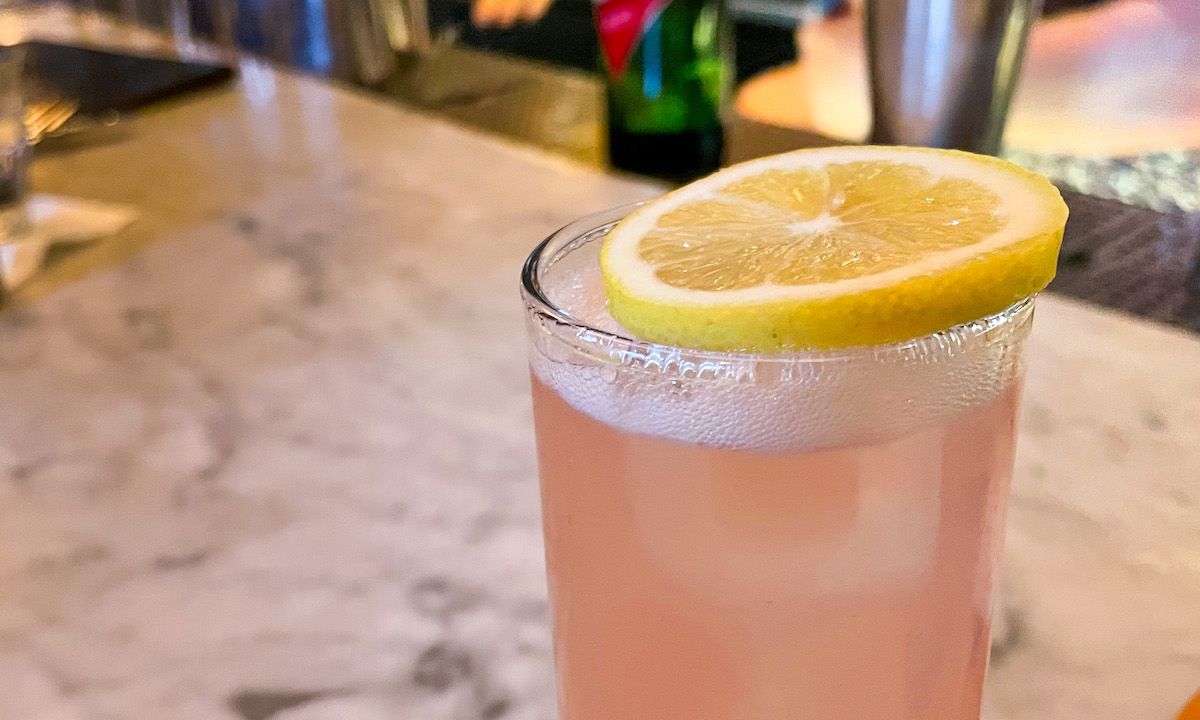 Drink Office Romance
Ingredients Vodka, Cocchi Americano, Lemon, Chamomile, Elderflower
Wait – A VODKA COCKTAIL? Not so fast. I had every intention of trying this in the open-minded hopes I could put something on this list to appease even the most stubborn vodka enthusiast, thinking "surely, if a place could pull of a well-done and meaningful vodka cocktail, Rolf and Daughters would be one such place." But no – even the bartender said he prefers it with gin. So, I caved and had it made with gin. (Not even the guy selling the hooch could let me drink a vodka cocktail.)
And it was, in no uncertain terms, crushable. The syrup made from High Garden Chamomile tea tastes of apple pie on its own but combined with the other ingredients is so incredible – the lightest florals, slightest bitter, and citrus like pure sunshine.
HONORABLE MENTIONS
Superica Margaritas your thing as soon as you talk yourself into a t-shirt? This is probably the place.
Sadie's The new Mediterranean spot in what was once Taco Mamacita next to Barcelona offers a taste of San Sebastian with its mini-menu of Gintonics. Though not completely the same as the dry ice spectacles served up in Basque country, Spain, they're still served in a balloon glass with your choice of gin, a bottle of Q tonic, and appropriate aromatics.
Nicky's Coal Fired If you simply NEED something frozen, opt for the Campari Lemonade at Nicky's. Perfectly bitter and sweet, it'll be just the ticket when that thermometer gets overzealous.