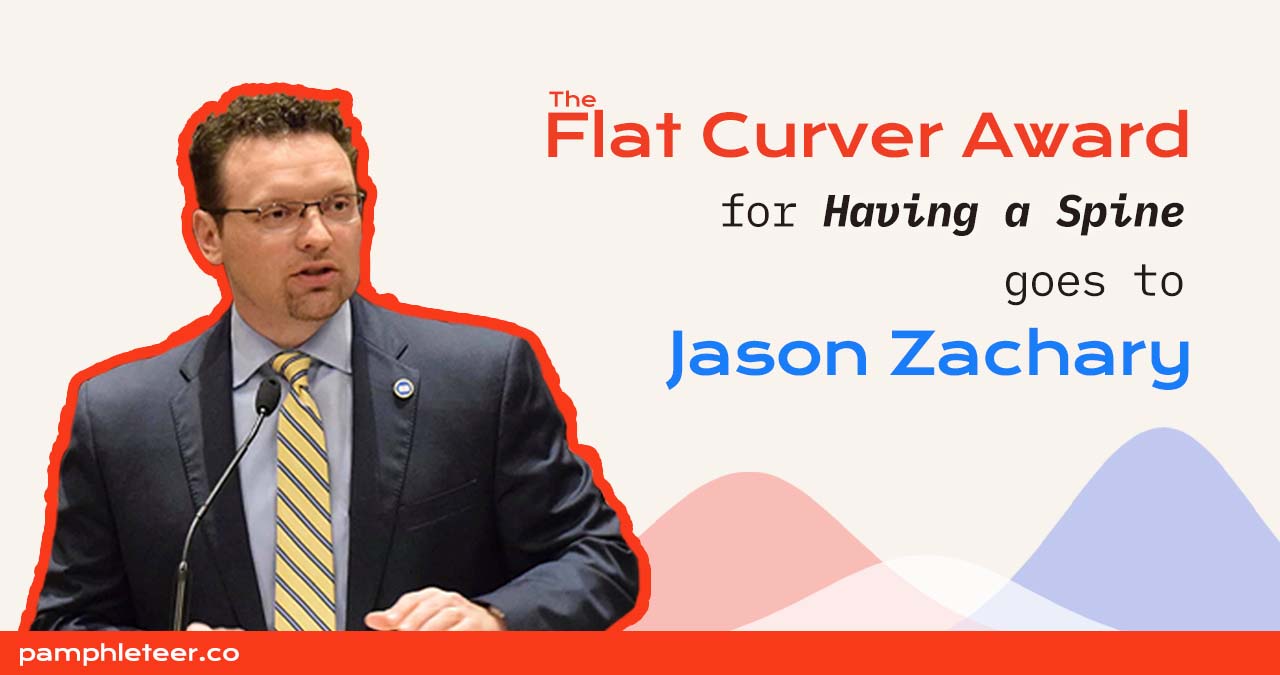 Rep. Jason Zachary
The Flat Curver Award for Having a Spine
The District 14 state representative has remained popular with his constituents since he won his seat in 2016, but, as we discussed in a feature last December, the pandemic turned him into the General Assembly's most vocal protector of individual rights. Beyond becoming an advocate for the special session that brought the Covid Omnibus Bill to Governor Lee's desk, Zachary also sponsored the legislation that has now made it illegal for the state to force nonessential businesses to close in times of emergency.
With his ally Knox County Mayor Glenn Jacobs, Zachary brutally fought against the county's unelected Board of Health's mask mandate and business curfew. When our Serial Child Masker, Judge Ronnie Greer, kept Knox County students' faces covered against the wishes of the school board and most parents, he spent his own money along with Jacobs to fund a lawsuit on behalf of the group Unmask Knox County Kids Association. As the media peddled rumors of hospitals filled with dying children amid delta, he took to Facebook daily to publish contradictory statistics from East Tennessee Children's Hospital until such stories evaporated.
During this most recent legislative session, his bill to allow the state's Attorney General to enforce vaccine exemptions for health care workers became state law and provided some defense against the one Biden Administration vaccine mandate SCOTUS upheld. In a region of moderate Republicans who'd rather kill a bill in subcommittee than face scrutiny, Zachary is a model democratic force and the future of our state's conservative movement.