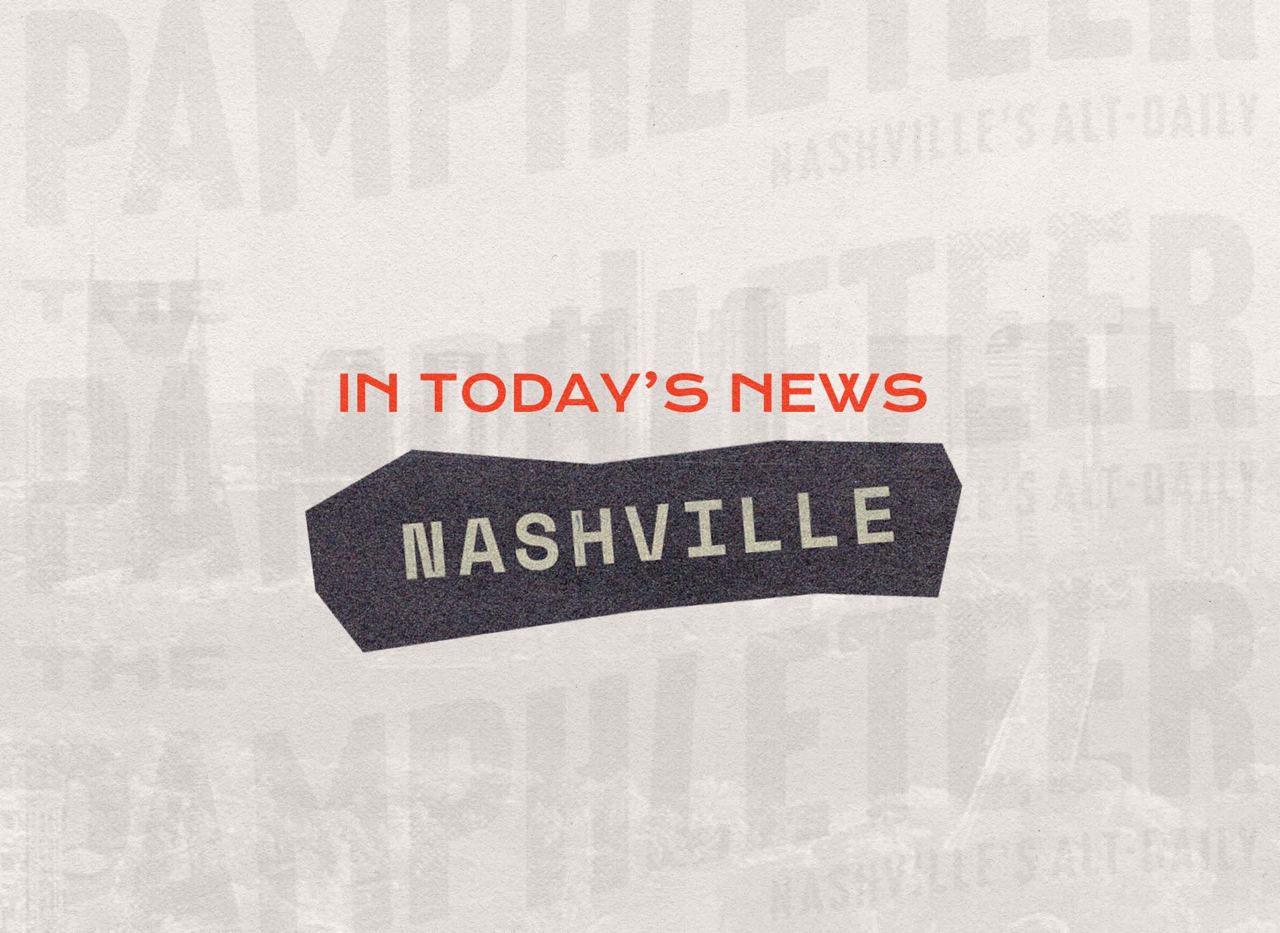 Last Night At Metro Council
Defer and withdraw were recurring themes during last night's meeting. The resolution to determine whether the LPR program will become a permanent fixture was deferred, and BL1995, which would have set up the intergovernmental project and lease agreements to establish a deal between Nashville Fairgrounds and Bristol, was withdrawn.
Nonetheless, bill sponsor Zach Young made it clear the deal would not die on his watch: "God willing, I'll be back and we're going to get this done. And that's all she wrote."
Here are a few more notable things that happened at the courthouse.
THE BATTLE WITH THE STATE CONTINUES
This year, the General Assembly passed HB448, which requires governing bodies to provide a public comment period during every public meeting. The bill also allows for governing bodies to create their own regulations for sign-up periods so they can anticipate and accommodate the public. This had an effect on Nashville's Metro Council, which only allowed public comment for specific legislation on second reading during public hearings.
Since the change took place on July 1st, the council created a new protocol, allowing public comment on all legislation the body is actively pursuing. Now, if you'd like to make your opinion known, you can sign up with the Public Comment Sign-Up Form. There is a strict deadline with limited time slots.
Last night, Councilmember Murphy proposed an adjustment to the rule that would eliminate sign-ups and allow public comment to occur on a first come, first serve basis. If Murphy's change passed, it wouldn't have affected the current council, considering it would have taken 30 days to come into effect. Her proposal led to some hesitancy from the council, including a question of whether the first come, first serve stipulation would give an advantage to more able-bodied constituents.
In a rare moment of solidarity with the state, Councilmember Mendes defended the public comment period rule as is and questioned Murphy's changes: "If we don't want to listen to the public, then what are we doing?"
Councilmember Johnston tried to assuage the situation by motioning for an indefinite deferral in order to allow the new council to bring the issue back up if they see fit. Murphy clumsily defended her proposed change:
The reason we're doing this…so late in the term is because state law changed…. So, currently we're in compliance with the state law that–I guess I'm saying forces us to listen to the public—not in the way that I don't want to— but forces us to do something that they themselves don't want to do. But, setting that commentary aside, this substitute…has us doing better than what we're doing.
Ultimately, the resolution was only deferred for one meeting.
PROBLEMATIC NON-PROFITS
In other news, Gideon's Army's antics finally seem to be catching up to them; RS2295, which would grant Why We Can't Wait, Inc. $750,000 to implement violence interruption services, but also included a substitute that would grant the same amount of money to Gideon's Army if adapted, was deferred for the third time.
According to the rules, this puts the resolution into indefinite deferral. Councilmember Allen clarified that once deferred, a special motion will be needed to get the resolution back on the docket before saying the quiet part out loud: "…we do want to support violence interruption and I know this is about just making sure that the right organizations are getting the money."
Meanwhile, Councilmember Gamble wants to know why "... one of the recommended organizations to provide services for this program was not included in the grant and the request."
BPAC PREVAILS
It looks like we'll have to refer to the Bike Brigade as the Bicycle and Pedestrian Advisory Commission—at least in its newly established, official capacity. Last night, Councilmember O'Connell's bill to create the commission was passed; Councilmember Allen's amendment to add representation from Greenways for Nashville and Walk Bike Nashville, however, was unsurprisingly shot down. Ultimately, the bill got the votes it needed after an amendment was added that takes away the commission's involvement in planning and zoning.