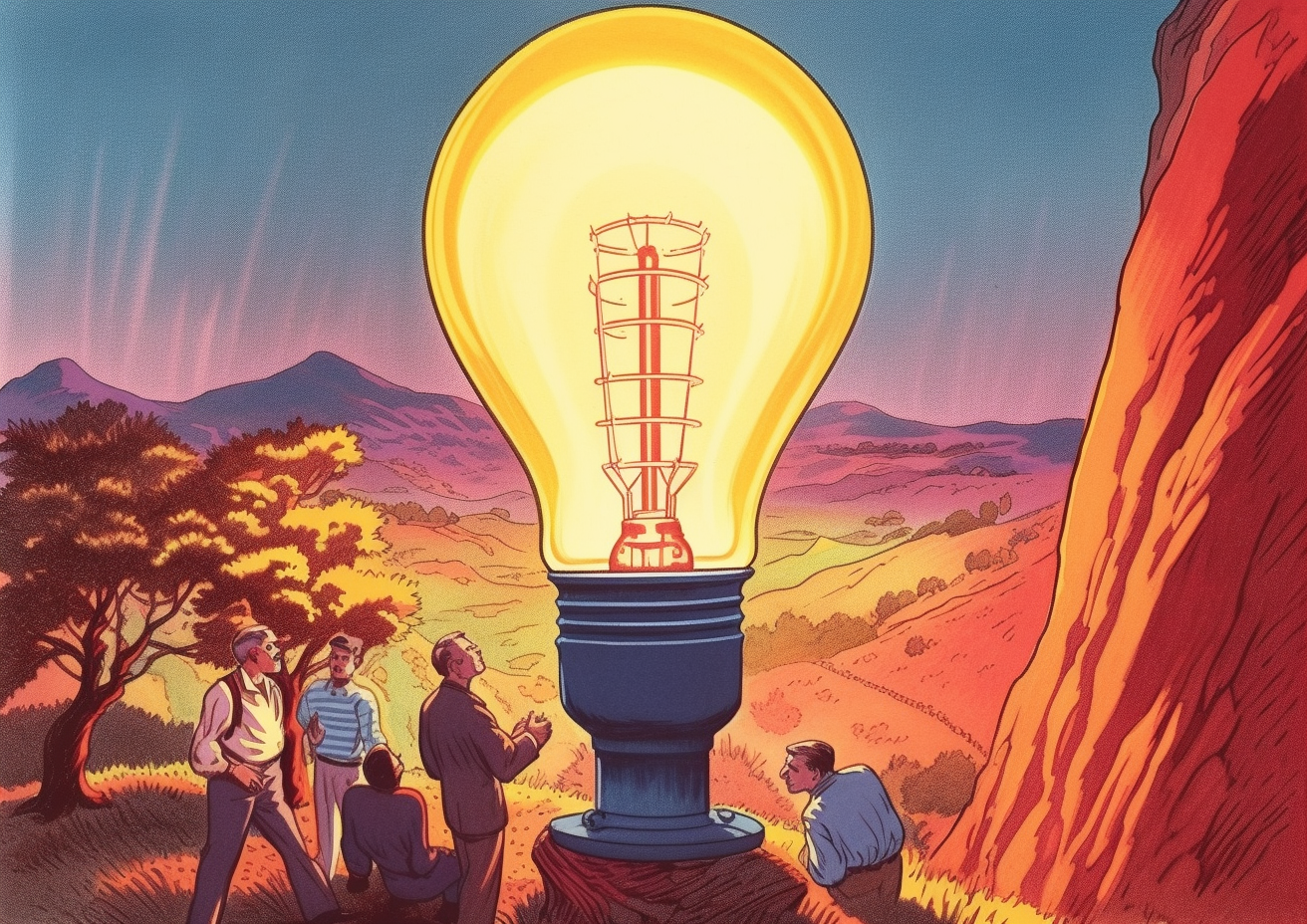 No. 535: We won't leave the lights on for you
🗓 Today, Davis talks about the incandescent bulb ban and Megan previews tonight's Metro Council meeting.
Good afternoon, everyone.
We'll be back at it tomorrow with more live streaming shows starting with Davis' Office Hours. You can sign up to get notified when we go live on our YouTube page.
✰ ✰ ✰
Starting today, American retailers can no longer sell incandescent light bulbs. A Biden administration policy set a new minimum standard for light bulbs at 45 lumens per watt; incandescents tend to operate at about 12-18 lumens per watt. Thus, they're getting axed.
The design of the incandescent bulb has changed very little since Thomas Edison pioneered a cheap and easily reproducible version in 1879: a piece of tungsten completes a circuit and the current flowing over the filament heats it up and produces light.
I love incandescent bulbs, especially the Edison variety. They're marketed as nostalgic, but I prefer the word normal. I've bought and used the same light bulbs for going on ten years. In anticipation of the ban, I bought a bunch that I've since stored in my basement.
Of course, others feel differently, and there are options for them to explore should they be of the "buy this product to cool down the Earth" variety.
"This is a victory for consumers and for the climate — one that's been a long time coming," declared Steven Nadel, executive director of the American Council for an Energy-Efficient Economy, after rolling out the new standards last April.
It's unclear why outlawing stores from selling incandescent bulbs is a "victory for consumers" (I think you might have to have brain damage to comprehend that one).
It reminds me of when the state of California banned the sale of plastic straws, an initiative that quite literally sprang from the mind of a nine-year-old. Never mind that your iced coffee will come in a plastic cup with a plastic stirrer, that paper straw will save the turtles—plastic straws are the devil's work!
Supporters of the incandescent ban boast it will cut carbon emissions by 222 million metric tons over the next 30 years. A win for the numbers people.
Not so fast. For scale, consider that all the vehicles on the road emit 1,377 million metric tons of carbon every year. Averaged out over that 30-year period, the incandescent ban will reduce carbon emissions by 7.4 million metric tons per year– which only makes up for two days per year of vehicle emissions in the US.
But for PACs and NGOs that take donor money to work on things like this, the ban is a triumph. Finally, they have something they can show to their donors, a way to say, "Here, look! We do real work!" To be clear, it's not real work. Real work would be encouraging the development of nuclear power plants.
Instead, regulators and lobbyists will slowly advocate to lower your standard of living until your eyes are bleeding from newly-installed, state-mandated LED lights programmed to turn on only at environmentally optimal times.
I'd rather sit in the dark, to be honest. Maybe light a candle. I'm charting my escape plan now. I've got the bulbs stacked in the basement. I'll be dealing them out of the back of my jalopy once the government bans gas kitchen ranges and demands I register my microwave with the FDA. We'll have to transact through a barter system because surely they'll have banned cash by then, too.
I'm in the process of buying one of those high-powered tungsten bulbs that strip clubs use to draw in customers. If it doesn't bring down the city's power grid, it'll let you know where I'm set up.
Onward.
🗳️
Voter Guide Be sure to check out our voter guide, complete with information on candidates, important dates, and more. (View)

❍ TONIGHT AT METRO COUNCIL
The current council's last meeting before the election will commence tonight at 6:30 pm. Nine current council members won't have to worry about election results in their uncontested races: they include Kyonzté Toombs, Jennifer Gamble, Erin Evans, Russ Bradford, Courtney Johnston, Robert Nash, Sandra Sepulveda, Joy Styles, and Antionette Lee. Two open seats (seats without incumbents running) are also unopposed, so we'll see candidates Sheri Weiner and Brenda Gadd on the council in September. There are 15 other races to fill open council seats this election cycle, so we'll be welcoming a total of at least 17 newcomers in the courthouse next month.
Let's take a look at what's on the docket for one of this current council's final meetings.
WILL LPRs BECOME A PERMANENT FIXTURE?
Despite resistance from the former Metro Nashville Community Oversight Board, special interest groups, and politicians alike, the council approved an LPR pilot program in early December. From January 23rd to July 22nd, MNPD installed and utilized license plate scanners, collecting data on the effectiveness of the technology.
Three separate reports submitted to the council are available for public viewing; these outline the general location of all 117 mobile and stationary LPRs in Davidson County, indicate the total number of license plate scans, and reveal the amount of license plate "hits."
The reports show just over 14 million scans that resulted in 9,887 "hit notifications" (signaling when a vehicle is connected to an outstanding violation). The LPR data reports also include examples of the results achieved by police after pursuing vehicles identified by these hits, many involved stolen vehicles and lead to the recovery of stolen items, drugs, and illegal firearms.
Tonight, the council will be voting on RS2342 to determine whether the LPR program will become a permanent fixture. It's currently on the consent calendar, but we expect it to be pulled off for further discussion. If it gets voted down, the LPR program will be terminated immediately. As of this writing, 14 out of 34 council members sponsor this resolution.
BANKROLLING COMMUNITY SAFETY SQUADS
There are four resolutions up for vote tonight that, if passed, will allocate just under $2.8 million toward "community safety programs." First up is RS2295, which has been deferred twice and, if passed, will grant Why We Can't Wait, Inc. $750,000 to implement violence interruption services. An attached amendment granting an additional $750k to the notoriously disruptive non-profit, Gideon's Army is sure to spark discussion on the floor.
Also on the docket is RS2331, which would grant API Middle Tennessee $12,000 of the Community Safety Fund to address anti-Asian violence. RS2333 would also grant money from the Community Safety Fund: if passed, the resolution would allocate $48,000 to South Nashville Community Safety programs for the Black Mental Health Village, which was founded to create "community-led healing initiatives" and "dismantle systems and structures that perpetuate harm and inequality, such as the criminal justice system." Last on the list is RS2334, which would accept approximately 2 million from the U.S. Department of Justice to establish a Community Violence Intervention and Prevention Initiative, alongside Metro's existing Community Safety Partnership Fund Advisory Board.
If you're unable to tune into tonight's meeting live, be sure to catch Nashville Savvy for a recap Thursday at noon.
HEADLINES
Attack Ad on O'Connell Didn't Have Pastor's Permission (Scene) During 60 Minutes on Sunday night the spot went live, haranguing the candidate for his transit plan, accusing him of making space for flowers and bikes.
Tennessee ban on paycheck dues deduction to teacher group can take effect, judges rule (AP) A panel of three state court trial judges decided Friday that the recently enacted law targeting the Tennessee Education Association no longer needs to be blocked in court.
How Tennessee has assigned its $3.7B in federal pandemic recovery funds (Center Square) The state's new ARPA spending dashboard shows Davidson County received 43 awards worth $165.7 million, followed by 60 awards for $145.3 million in Shelby County and 25 awards for $80.7 million in Knox County.
DEVELOPMENT

THINGS TO DO
View our calendar for the week here and our weekly film rundown here.
📅 Visit our On The Radar list to find upcoming events around Nashville.
🎧 On Spotify: Pamphleteer's Picks, a playlist of our favorite bands in town this week.
👨🏻‍🌾 Check out our Nashville farmer's market guide and our 2023 southern festival guide and 🎥 2023 movie guide.
TONIGHT
🎸 Teea Goans Band @ Station Inn, 8p, $15, Info

🎸 Honky Tonk Tuesday @ American Legion Post 82, 5p, Free, Info‌‌‌‌‌‌‌‌‌‌‌‌‌‌‌‌‌‌
+ two-step lessons @ 7p, The Cowpokes @ 8p
🎺 Todd Day Wait @ The Underdog, 11:30p, Free, Info‌‌‌‌‌‌‌‌‌‌‌‌‌‌‌‌‌‌
+ Honky Tonk Tuesday afterparty, down the street

📰 Check out the full newsletter archive here.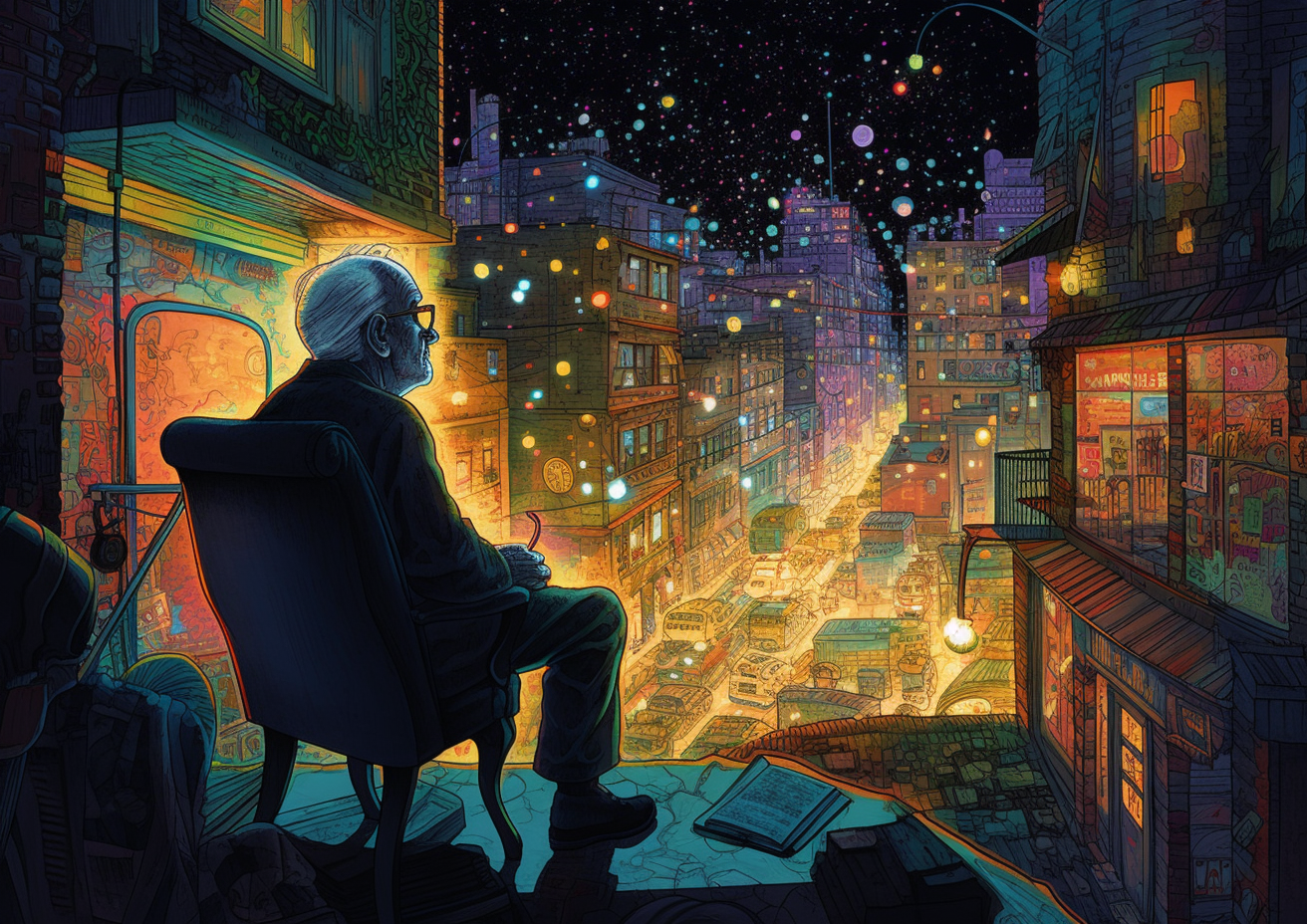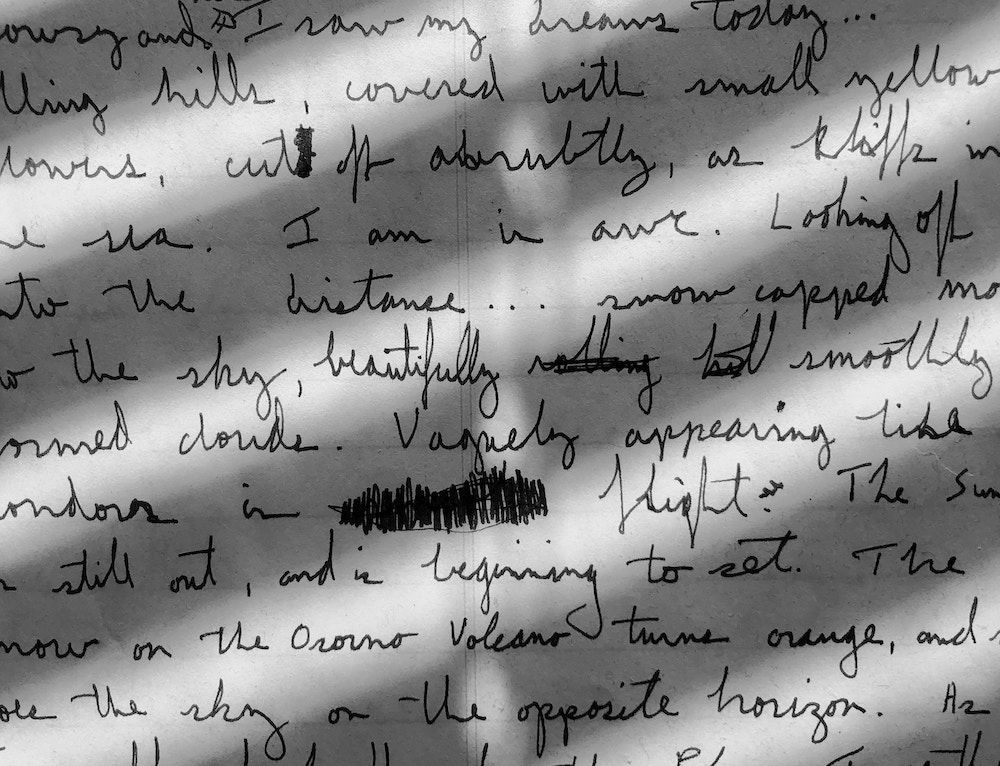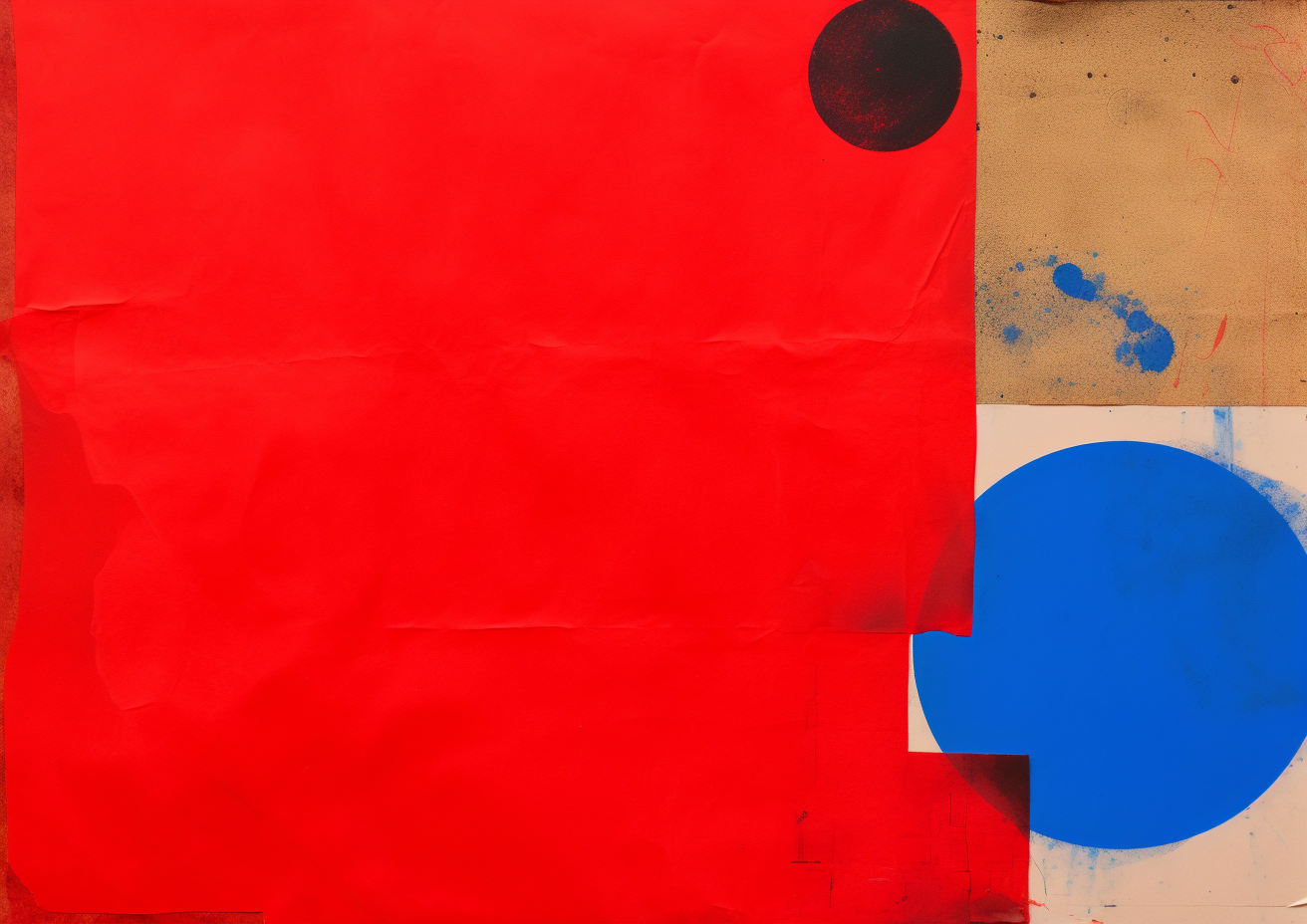 YOU MAY ALSO LIKE