No. 356: Everything I Don't Like is Far-Right Extremism
⁂ Nashville's Alt-Daily ⁂ Far-Right · Metro Council · Souther Books · Prickly Pears · Much More!
📰 Here's what we're talking about today:
Intro Davis wonders why everything he likes is "far-right" now.
Nashville Megan looks ahead at what's on the docket for the Metro Council meeting next week.
Elsewhere Ellis Crawford laments the politicization of the Southern Festival of Books and Mike Wolfe gives you another cocktail recipe for the weekend.
Good morning, everyone.
To elaborate on yesterday's sentiment ("It's 2022, man!"), there's another equally pernicious trend you've likely encountered: the use of "far-right" to derogatorily label things that were considered normal five years ago. From eating beef to having children to attending church to exercising to generally enjoying yourself, the byproducts of a healthy, well-ordered culture have become political markers. I could cite some articles to show you what I mean, but if you've ever dined with a militant vegan, you'll get an idea of where this is all going.
Far-right is only useful as a pejorative because the good people self-label as left. When Stalin used the term fascist (a.k.a, far-right), he was simply referring to everyone who was to the right of the Communists. Modern usage of both far-right and fascist as slander has progressed very little since then (it certainly hasn't gotten more sophisticated, since those who use the terms associate them solely with Nazis and Donald Trump). But, when the term originally arose, it had an entirely different meaning, one that's worth understanding.
I like to say that fascism as a legitimate, institutionalized political system is to Italy as Pinot Noir is to Burgundy, France. In other words, the conditions and cultural history that allowed a coalition to build behind Mussolini's National Fascist Party are wholly unique to Italy. The Fascist movement identified modern Italy as the one true heir of the Ancient Roman Empire, emphasizing the historical lineage of Italy and Italians by promoting their shared roots in Ancient Rome.
Once Italy had formalized a fascist doctrine, it began to resonate with leaders outside of Italy: most notably in Spain and Germany, but to a lesser extent in America where, for example, President Eisenhower drew influence for his Interstate Highway System from Hitler's autobahn.
Communism had plenty of influence as well. Much of America's industrial agriculture system was influenced not just by the ensuing mechanization of food production but also by Stalin's dekulakization. The U.S. skipped the killing part, but it did recreate many of the top-down systems pioneered by the Soviets, such as aggressive mono-crop agriculture.
More saliently– and this gets at the root of what fascism really means in the marrow– fascism is state-enforced paganism. Both Nazi Germany and Fascist Italy had issues with the church. Mussolini went so far as to declare that "there was no room in Rome for both the Pope and himself." By its nature, the church stands against the totalitarianism of the fascist state. Just as fascism finds its roots in Ancient Rome, the church finds its roots in opposition to Ancient Rome. In 1931, Pope Pius XI called it "pagan idolatry of the state."
What should be obvious is that fascism is the enemy of the church and freedom. Any political system that seeks to impose itself on people through force would be accurately described as having "fascist tendencies," especially those that demonize the church in the process. So when Joe Biden calls Republicans "semi-fascist," he's using doublespeak and drawing on the modern associations of it to try and associate Republicans with the ugliest parts of Word War II. Why he doesn't say Nazi (a more direct insult) is a discussion for another time.
Progressives, liberals, leftists, Communists, Democrats, or whatever you want to call them have made an effort to associate things like health with fascism and far-right politics. This is largely in order to distract from the fact that it is they who work daily to impose their civic religion on the people and who, just like the fascists, demonize the church at the same time.
I don't want to be the "leftists are the real fascists" guy because it's a useless thing to say, but it's true.
Onward.
You can follow us on Twitter (@realpamphleteer), Facebook (@realpamphleteer), or Instagram (@realpamphleteer) for additional content.
Also, be sure to check out our podcast. Available wherever you get your podcasts.
Thanks for reading.

❍ NEXT WEEK AT THE METRO COUNCIL MEETING
The agenda was released for next week's Nashville Metro city council meeting. Here's what's coming down the pipe.
MAYOR COOPER SUPPORTS DISRUPTIVE NONPROFIT
This week, the Community Safety Partnership Fund Advisory Board voted to recommend  Metro Council provide funding to Gideon's Army and Raphah Institute for a violence interruption pilot project in North Nashville. The pilot initiative, which came out of Mayor Cooper's office, has already sparked controversy, due to its affiliation with Gideon's Army.
Earlier this month, News 5 reported that Gideon's Army, a Nashville group "which promotes a public health approach to non-violence," was banned from Pearl-Cohn High School after a "profanity-laced tirade." A member of the group charged into the school's offices, refused to leave, then tore down and stomped on a photograph that was hanging on the wall.
If the name "Gideon's Army" sounds familiar to you, it may be because the nonprofit has been under scrutiny in the past: in 2021, the group falsely claimed to have eliminated violence in a North Nashville neighborhood. The nonprofit's exaggerations may be attributed to policy and political efforts to garner support for violence interruption programs. These types of community initiatives have cropped up in Nashville following the "defund the police" movement sparked by riots and protests following the death of George Floyd in 2020.
Continuing with the laundry list of questionable stories linked to the nonprofit,  Cleveland Shaw, a major player once involved with the group, was shot and killed in a drug-related incident while he was on their payroll. Another former leader in Gideon's Army, Jamel Campbell-Gooch, expressed concerns about its involvement in gang violence back in March, stating: "We had members of Gideon's Army that were literally hurting other community members." Gooch has since left the nonprofit. The Mayor continues to stand behind the group's affiliation with the initiative; if approved by City Council, Gideon's Army could receive part of the $1.5M in funding.
GARTH BROOKS INITIATES TRAFFIC CALMING DOWNTOWN
Two bills concerning traffic monitoring downtown are underway, and Garth Brooks has something to do with it. Recently, the country music legend announced he would be opening a classic honky-tonk style bar in downtown Nashville. Ever since then, he's been working with Metro to develop traffic monitoring and management solutions that will operate from properties connected to Brooks' bar on 411 and 417 Broadway.
One of the bills is on its third reading and allows for the development of a proposed special operations center to be used by the Metropolitan Nashville Police Department (MNPD) and the Nashville Department of Transportation (NDOT). Brooks' 411 LLC will pay all real estate taxes and insurance and will also cover the general liability insurance connected with the properties used for the operation center. The other bill is on second reading, and if passed will allow traffic information to be collected by "video technology, connected vehicle communications technology, and/or traffic sensor technology."
ALSO ON THE DOCKET
TO BE VOTED ON THIS WEEK...
Review the entire agenda before the council meeting next Tuesday. (More Info)
HEADLINES
DEVELOPMENT

❦ THE SOUTHERN FESTIVAL OF BOOKS RETURNS
After 34 years, a Nashville tradition finally leaves the community behind. • By Ellis Crawford • Read Online
Most academics spend decades toiling in their fields without even a glimmer of hope that Vanderbilt University Press would publish their work. All Justin Jones had to do was assault a police officer and throw a traffic cone into a car in the name of George Floyd. Yet those yearning to hear branding protips about how the middling divinity student and self-professed maker of "good trouble" parlayed his manufactured outrage into a book contract, a State House candidacy, and a newfound status as a Teen Vogue heartthrob shouldn't expect the moderators of Jones's panel at the Southern Festival of Books this weekend to entertain any probing questions.
We are there to listen. About the hustle that led Vanderbilt's press to publish Jones's The People's Plaza: Sixty-Two Days of Nonviolent Resistance. About white privilege. About Indigenous Peoples Day. Nevermind that the event is providing Jones a forum on the same Legislative Plaza to which he owes his fifteen minutes for the now current political candidate to raise his own profile on land maintained by public funds. We need to create a space for the exposure of unacknowledged voices, y'all.
Continue reading...
---
▼ WEEKEND COCKTAIL: Prickly Pear Margarita
From the forthcoming book "Cheer: A Liquid Gold Holiday Drinking Guide"
As you drive through the rolling hills of Middle Tennessee in October, you'll notice plenty of gorgeous colors popping through the canopy of diverse trees. However, if you lower your gaze just a little as you pass through neighborhoods, you may see flecks of fuchsia jumping out from prickly cactus plants that are either wild, were planted by some hippies back in the 70s, or just happen to be thriving in the dry weather permeating the southeast. Known as "tuna" all over Mexico, these prickly pear fruits (also available in local latin grocery stores) are plentiful this time of year and make for a great addition to a margarita. If you happen to be picking your own, be careful of the spikes jetting out from the plant. You can singe those pricklies off with a hand-held torch, as one does.
INGREDIENTS
2 ounces blanco tequila
¾ ounce lime juice
1 teaspoon orange juice
½ ounce agave nectar
1 dash orange bitters
Tiny pinch of salt
Half of one prickly pear fruit, quartered on a separate plate (watch out for the staining powers of this beet-red fruit!)
Muddle the prickly pear in a shaker tin, then add the remaining ingredients. Shake until chilled and strain into a glass with an optional salted rim. Garnish with an orange wedge for that purple-orange pop of color.
𝓧 CHART OF THE DAY: CENTRAL BANK ASSETS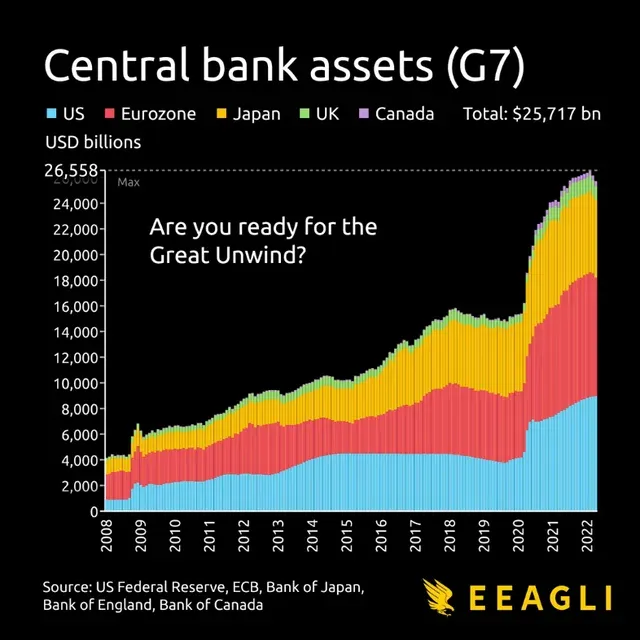 ⚔ MISSIVES ⚔

THINGS TO DO
View our full event calendar here.
🍺 The Pamphleteer hosts Bar Hours on the third Thursday of every month (the next meeting is this Thursday, October 20th) at Lucky's 3 Star Bar from 6-8 PM.
👨🏻‍🌾 Check out the Pamphleteer farmer's market guide.
🎧 Listen to the Pamphleteer's Picks on Spotify, our playlist of the best bands playing in town this week.
TONIGHT
🍻 Fridays by the River @ Shelby Bottoms Park, 2p, Free, Info
🎻 The Cowpokes @ Acme Feed & Seed, 12p, Free, Info
🍀 Live Irish Music @ McNamara's Irish Pub, 6p, Free, Info
🎸 Kelly's Heroes @ Robert's Western World, 6:30p, Free, Info
🕯 Rosemary's Baby @ Full Moon Cineplex, 7p, $8, Info
+ a Roman Polanksi horror film
🎸 Brent Cobb & Hayes Carll @ Basement East, 8p, Sold Out, Info
+ Country
🎺 Tuba Skinny @ City Winery, 8p, $20+, Info
+ NOLA Jazz, country blues, folk
🧛🏻‍♂️ The Lost Boys @ Belcourt, 10:10p, $12.50, Info
✴ WEEKLY FILM RUNDOWN: 10/13-10/19
The latest releases and special screenings hitting Music City this weekend
Seasonally Appropriate Grand Finale
Halloween Ends Four years after Jamie Lee Curtis's Laurie Strode returned to face off against Michael Myers, the iconic horror saga promises its final act (or at least a pause before the next resurrection). Though the franchise is about to turn 44, director David Gordon Green has harnessed its allegorical power over the two previous installments to make some of the most compelling films in any genre about an America suffering from chronic Trump Derangement Syndrome while defying audience expectations (revisit our review of last year's Halloween Kills here).  See this showdown for the ages with a packed crowd and try to stop thinking about who the real boogeyman is in the sleepless nights that will surely follow.
Now playing in theatres.
Much More Than Awards Bait
Tár Cate Blanchett takes on the role of Lydia Tár, a German symphony conductor primed for her career's pinnacle but ready for a fall in this masterful psychodrama. The film fest set concluded Blanchett may be on her way to her third Oscar in their raves about the movie last month even though it's part scathing indictment of cancel culture. Director Todd Field (In the Bedroom, Little Children) broke a 17-year hiatus for this film, so it's, at best, an urgent manifesto about these times or, at worst, a throwback to when indie films had some bite left.
Now playing at the Belcourt.
Family Arthouse Excursion
Casablanca Beats A former rap star takes a job teaching hip-hop to underprivileged teens in this French/Moroccan feel-good entry in the High School High subgenre. It has enough edge to sidestep the trappings of this type of story, but good luck navigating through aisles of Belcourt patrons Snapchatting their hummus cups and ticket stubs as they let the world know they're tapping into that vaguely Middle Eastern art film vibe.
Now playing at The Belcourt.
Definitive Fall Film Series
October Sucks Watch a host of vampire classics from 80s meta gems Fright Night (playing Saturday) and The Lost Boys (this Friday-Wednesday) to Francis Ford Coppola's take on Dracula (all Halloween weekend) during this month-long film series at The Belcourt. This weekend's main event: 70s indie classic Ganja & Hess—the quintessential blaxploitation vamp flick.

RECENT ARTICLES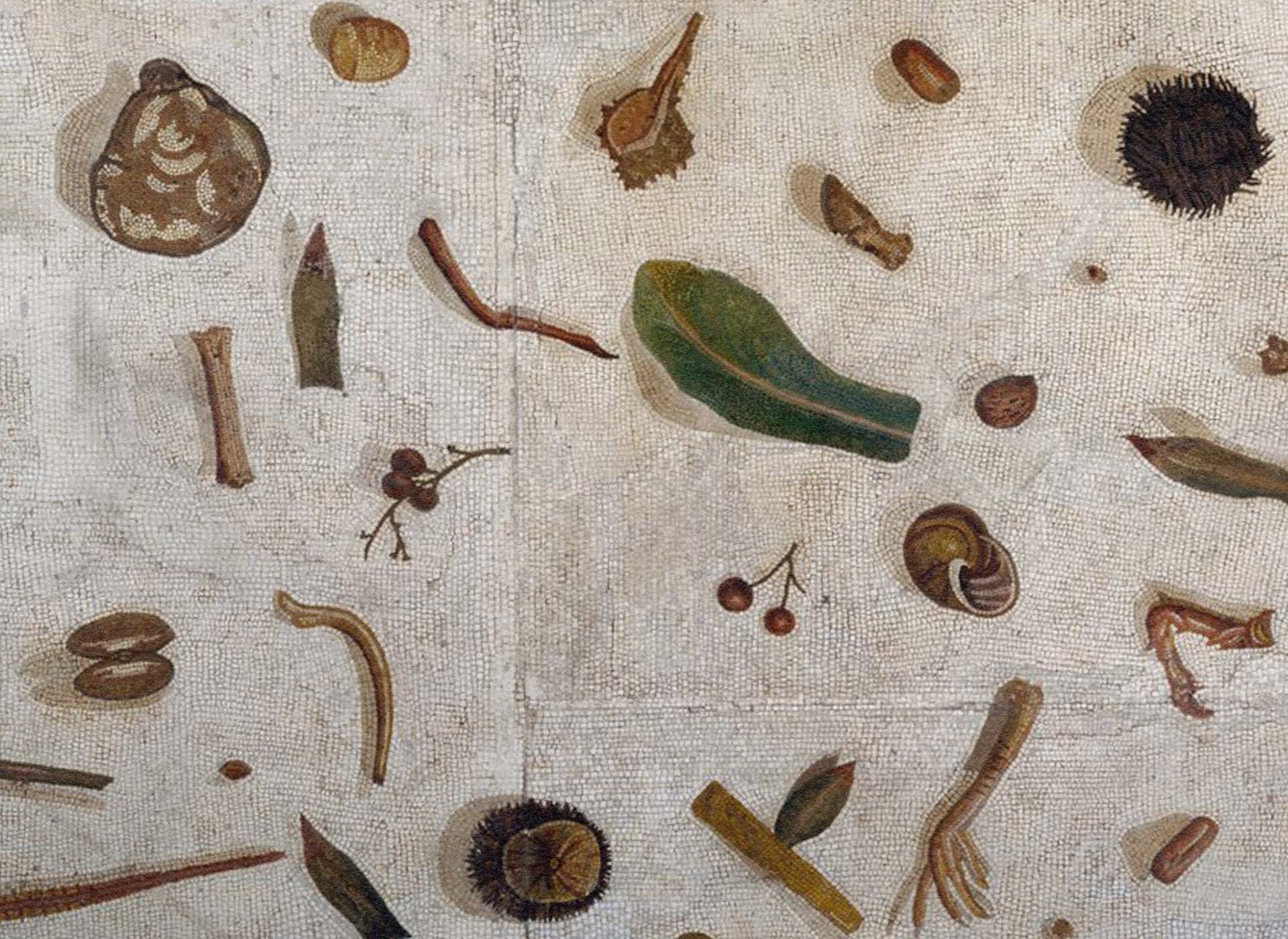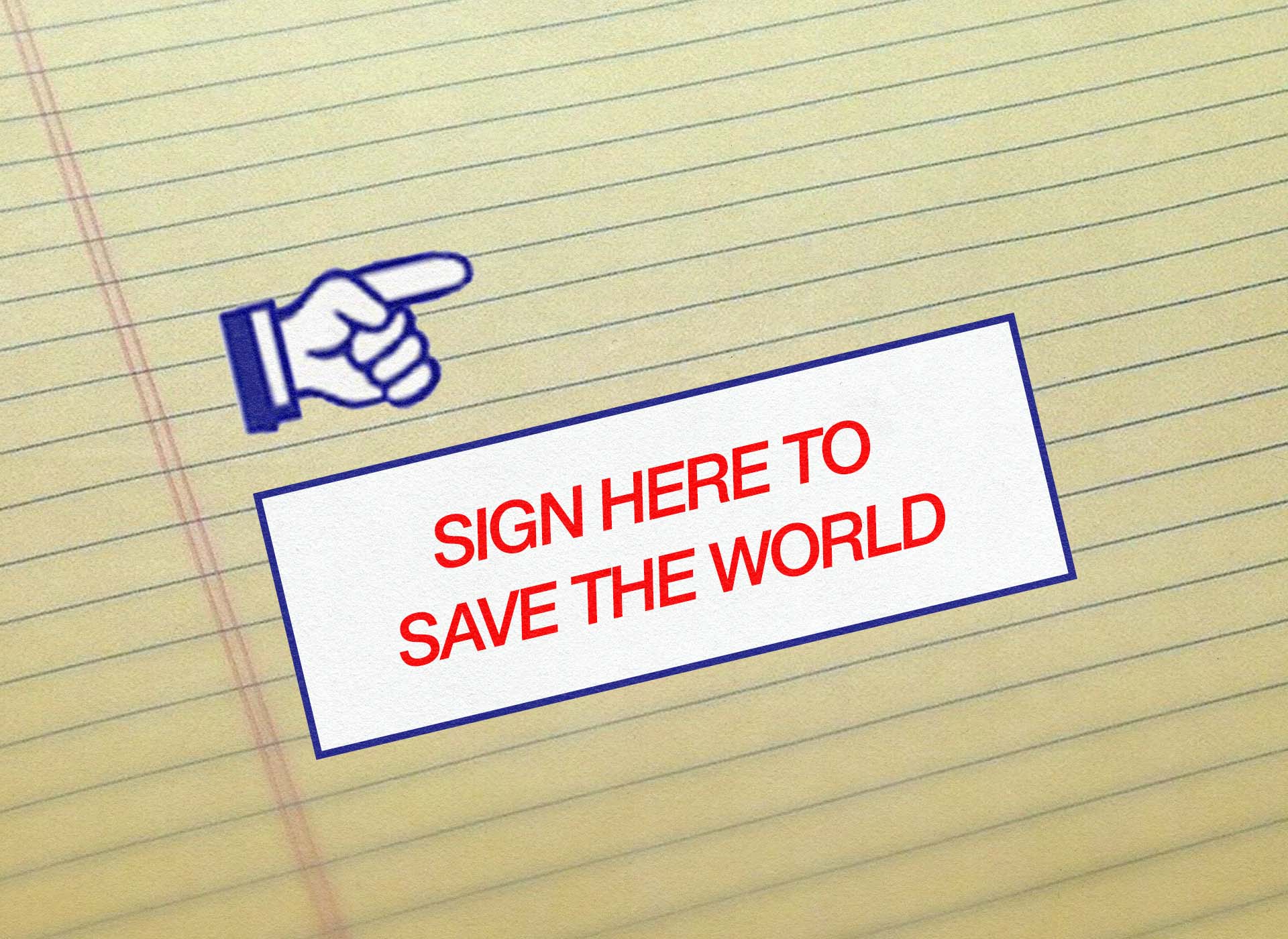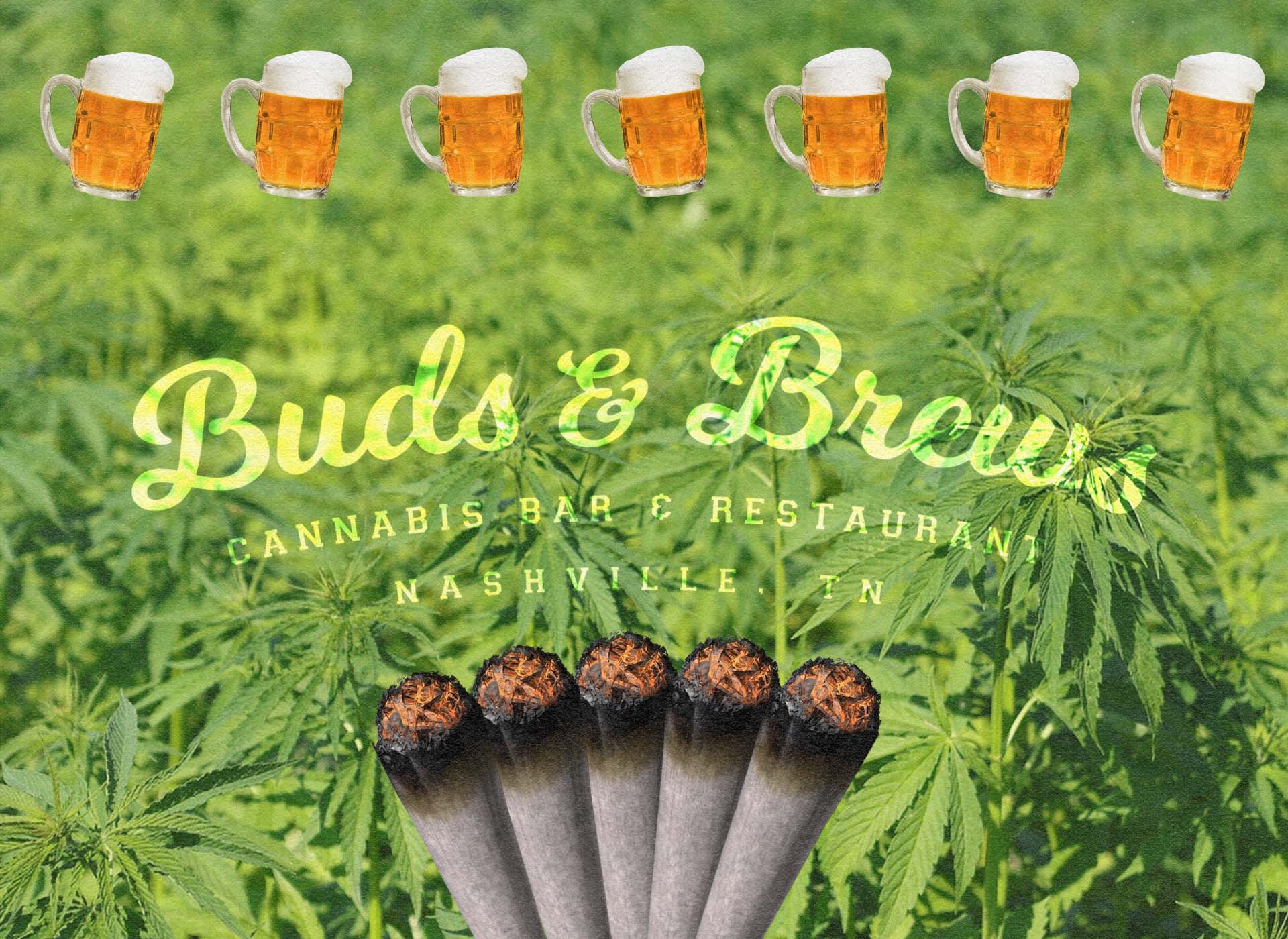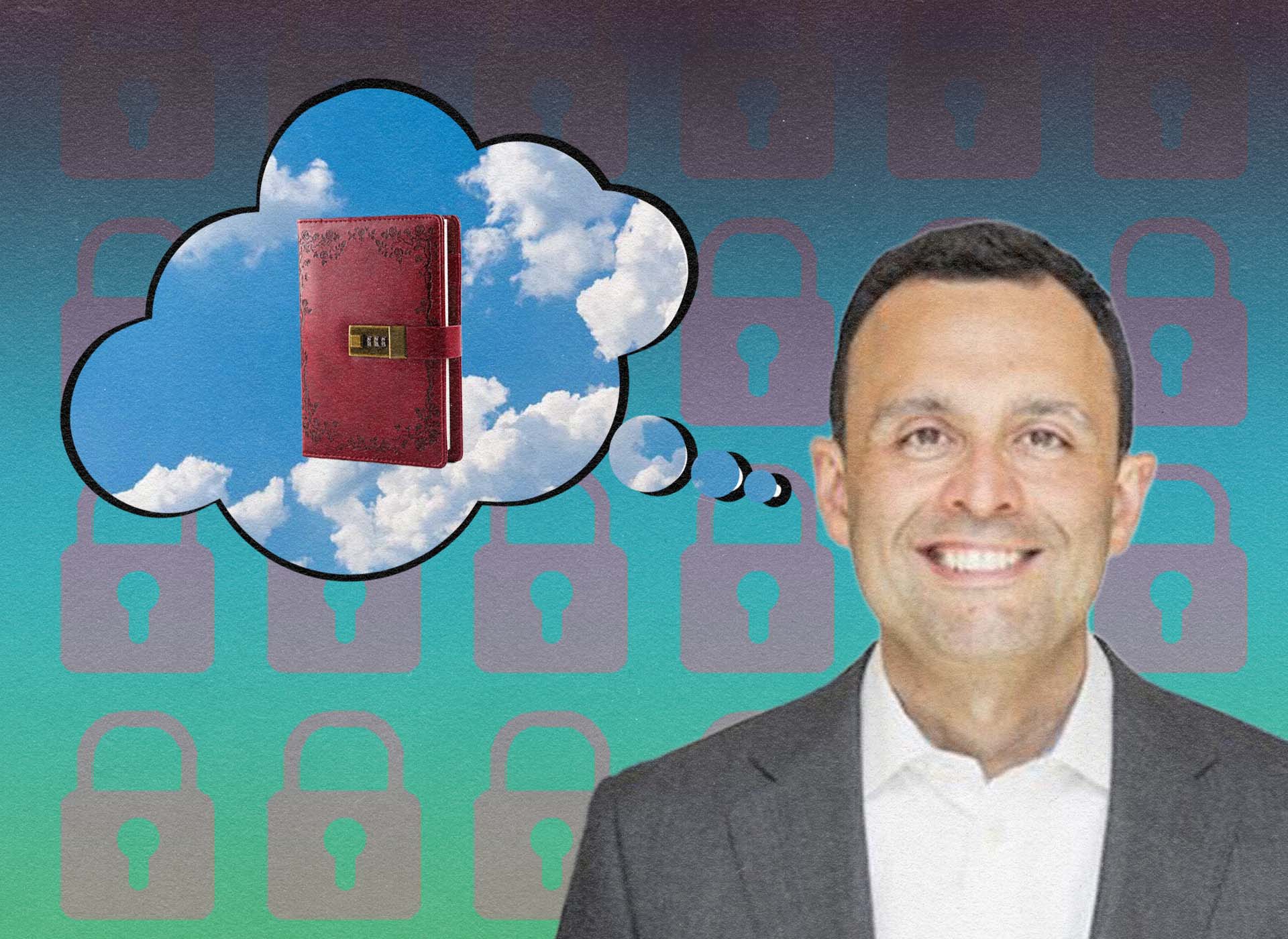 Around the Web
⎈ Sex and the Academy The inclusion of women in higher education is a great achievement for Western liberal societies. How is this changing academic culture?
You May Also Like
Words of Wisdom
"Compassion is the basis of morality."

Arthur Schopenhauer
Today's newsletter is brought to you by Megan Podsiedlik (Nashville), Edward Landstreet (Local Noise), and Davis Hunt (everything else).