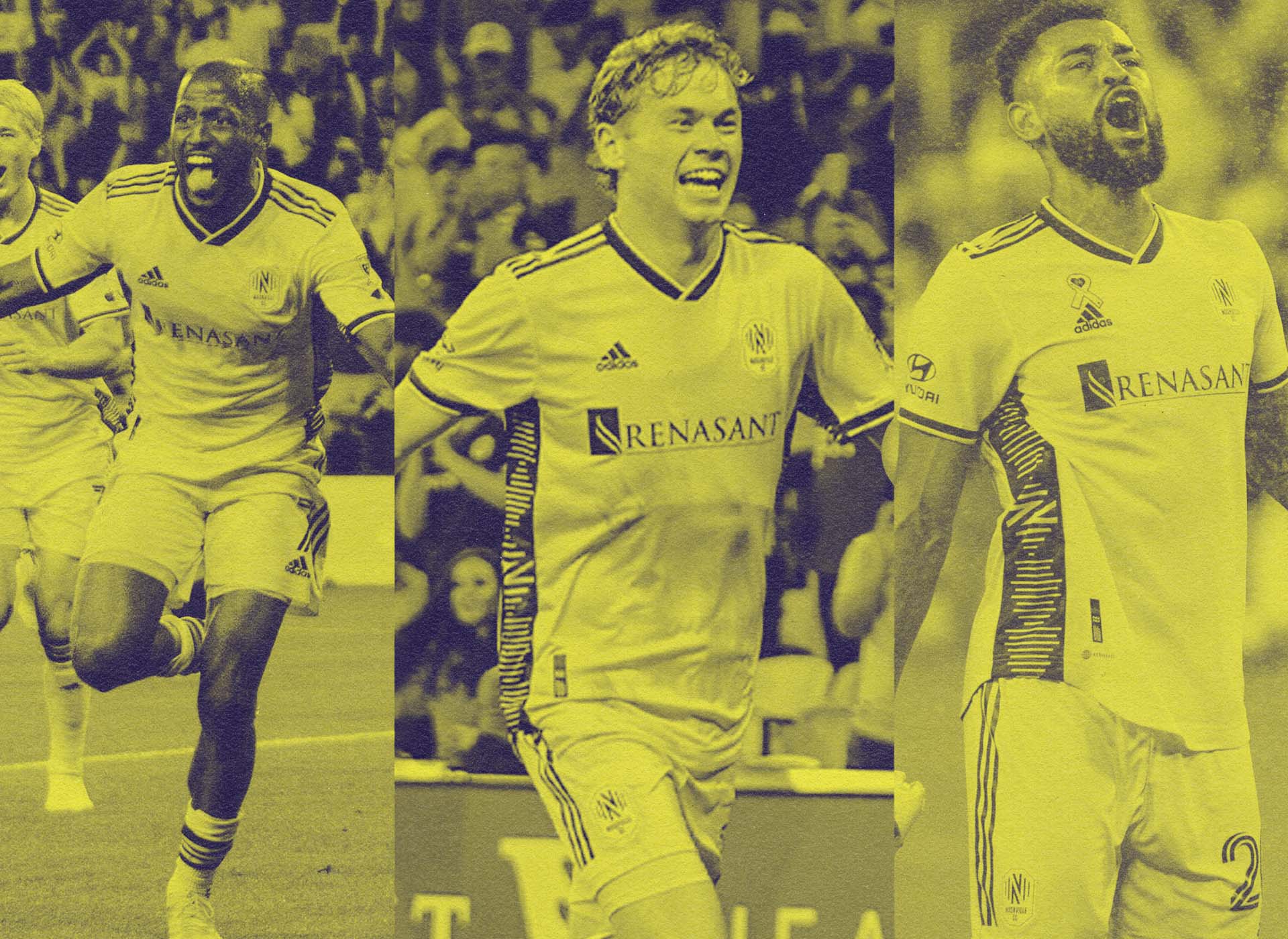 Nashville SC Shows Out in 2023 Gold Cup
A trio of NSC stars take center stage under the International spotlight
Major League Soccer's decision to continue their season during the 2023 CONCACAF Gold Cup has been hotly debated for months. Top level teams have hit a speed bump during the three week tournament and Nashville SC is no exception having dropped two of the last three matches since June 24th. Despite the minor hiccup, the Gold Cup has been a tremendous opportunity for multiple young MLS players to showcase their abilities on the North American stage. Nashville SC boasted three contributors in this year's rendition of the continent's premiere international tournament that is held biennially.
Winger Fafa Picault took on a heavy load for his native nation of Haiti. Despite not netting a goal, he was critical in the team's upset victory over Qatar. Picault's Haitian side was never considered a serious threat in the tourney and were bounced following losses to heavyweight Mexico and a rebuilding Honduras squad that remains well ahead of Haiti in terms of talent and development. Picault has since rejoined NSC and logged 71 minutes in Saturday night's loss to the Chicago Fire.
Conversely, Anibal Godoy has enjoyed much more success as his country of Panama is on the rise within CONCACAF. The defensive midfielder is not one to fill up a stat sheet but his presence for the Panamaniacs has helped keep them in contention following a 4-0 thrashing of Qatar in the Quarterfinals. NSC hopes to see more of this transfer to MLS play. Up next for Panama — 'Murica!
Jacob Shaffelburg had been coming off the bench for a Canadian team that was short handed due to the absence of Alphonso Davies and quite frankly was miserable to watch throughout the duration of group play. The 23-year-old was not much of a factor during the first three games, but last night changed everything. Canada was winless on American soil against the United States since 1957 and most expected the Quarterfinal matchup to have a similar result. The US grabbed a late lead in the 88th minute, but a foolish handball allowed Canada to force extra time through a penalty kick.
A clunky start to ET opened an opportunity for Shaffelburg to have his moment and he did not waste his one shining moment. He blasted a knuckleball across the box into the lower right corner for his first ever international goal. For a fleeting moment, Canada believed they had won. Yet, in a flash, a bald eagle came swooping down into TQL Stadium in Cincinnati and Team America saved the mother loving day on a last minute equalizer. Goalkeeper Matt Turner then nearly single handedly punched Jacob Shaffelburg's ticket back to BNA by denying multiple kicks and the USA survived 3-2 on PKs.
The outing by Shaffelburg should delight Nashville fans as his confidence should be sky high despite the devastating loss to a far superior country. On Wednesday in San Diego, Godoy and the Panamaniacs will get their crack at the U.S. and A. Panama's flashy offense will likely cause havoc for the Americans. If the US does not tighten up the ship, Anibal Godoy could find himself away from NSC for another week as he would be preparing to win Panama's first ever Gold Cup win on Sunday in Inglewood, CA.