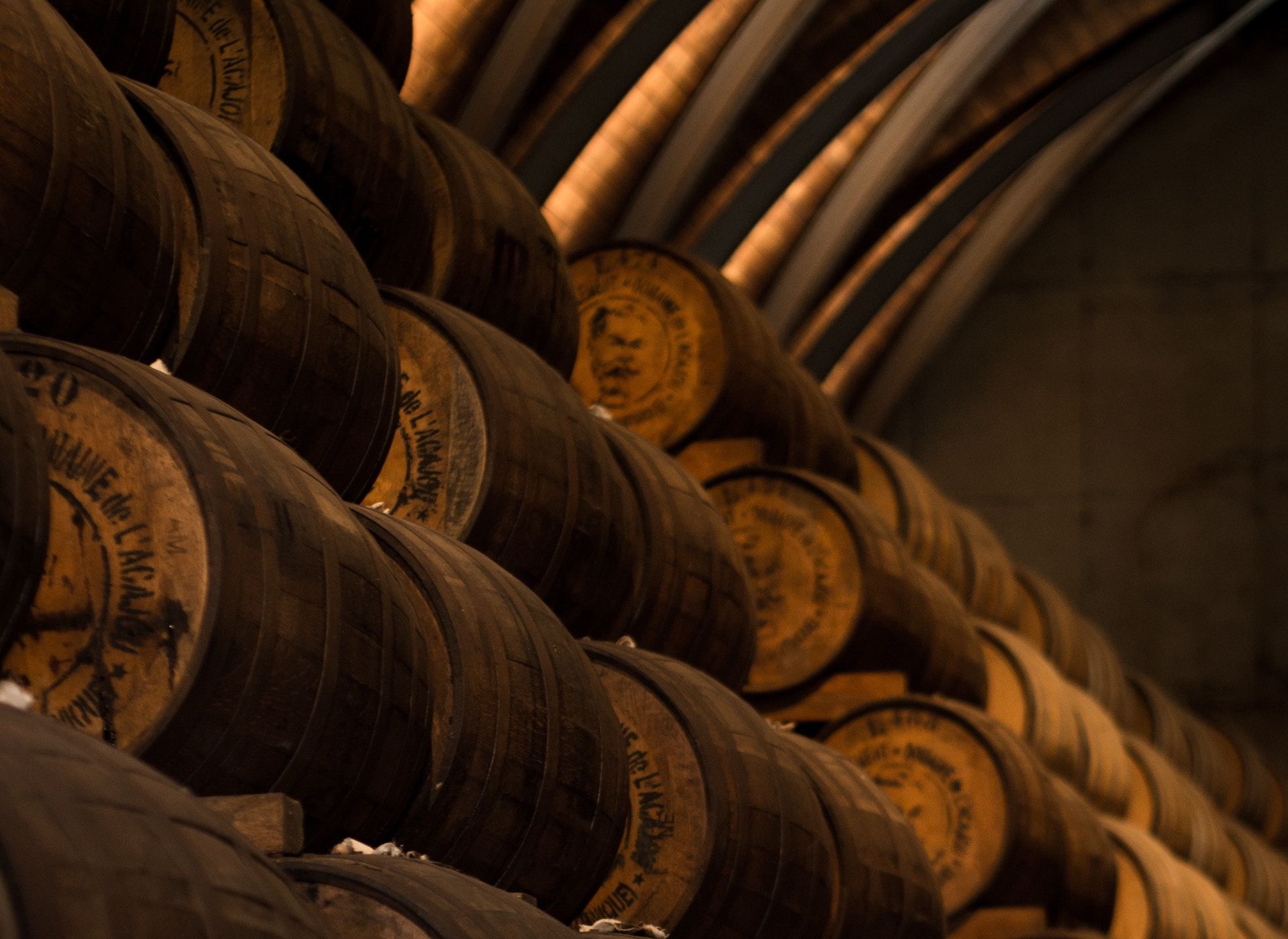 Nashville's Best Rum Cocktails
Valerie roams the town looking for the best rum cocktail
It's not the easiest feat to find a menu with multiple rum cocktails on it. That is, unless you're at an establishment with a certain theme that showcases the spirit. They're more prevalent in the summer, sure, that fact prompting the very timing of this article, but as a rule, they're often kept to just one or left off the list altogether.
There are a few likely reasons for this apparent running from rum. Perhaps the person designing the list has a lack of knowledge or experience mixing with it. After all, there are arguably fewer classics to use as templates or inspiration. Or maybe it has to do with the fact that when you look at the sales figures, in a city like Nashville with a devotion to other spirits (specifically bourbon and whiskey), rum drinks just don't keep the lights on (tiki bars excluded).
Rum is made from sugar—more specifically, the molasses or syrup that exists as a byproduct of making sugar. Naturally, it's a sweeter thing than gin, vodka, or bourbon, but drinks using it need not be syrupy or fruit-laden. Rum cocktails are downright wonderful when done properly.
Here are some of the best in the city.
Café Roze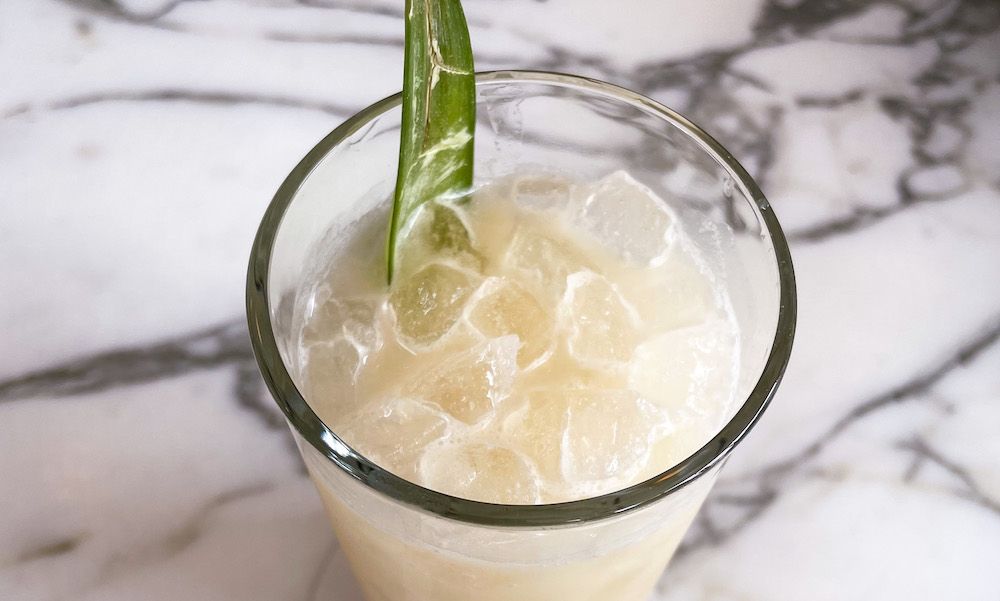 The Inner Coastal is summer perfection. Want to feel like you're on the aforementioned beach resort? Drink this thing. It's all the joy of vacation without the cloyingly sweet problems. Tepache is a Mexican drink typically comprised of pineapple, water, and brown sugar and then partially fermented. Café Roze makes their own tepache in-house, fermenting their own pineapple for the process. Just another reminder of their dedication to flavor and quality. Understandably, the drink has some sweetness from the pineapple, but it's balanced out, ending up a glorious celebration of rum and rum drinks.
More Info caferoze.com • @caferoze
Waymore Guest House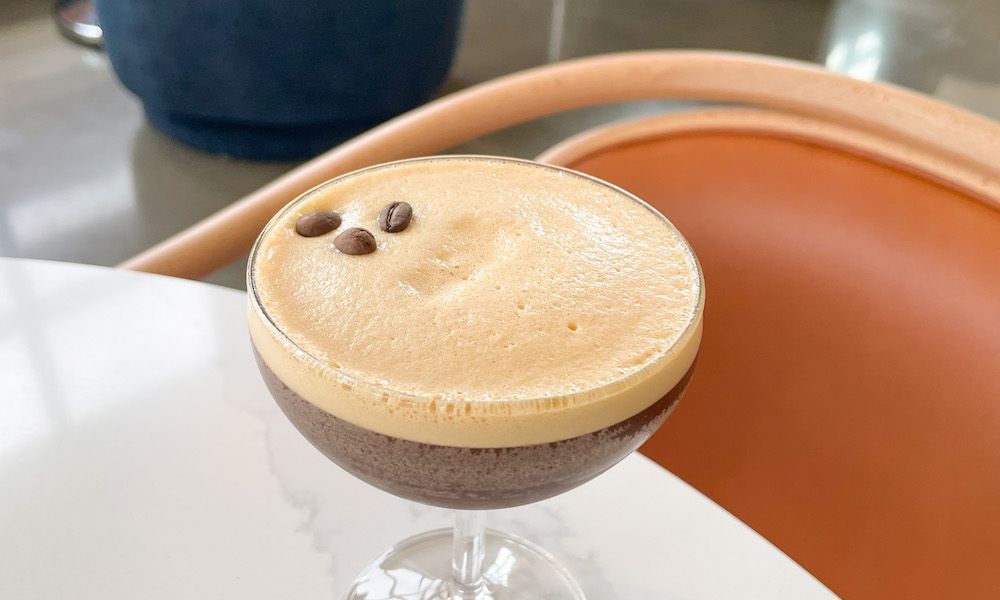 The recent resurgence in espresso martinis is staggering. It feels like I can't sit at any bar anywhere, without watching coup after coup go out sloshing full of espresso martinis. I'm never against any resurgence of 90's culture (my heyday), but I much prefer brandy be used in place of vodka. That being said, I've had many tasty versions made with mezcal (shout out to Americano Lounge) and rum.
This one uses the latter. And whether you care about being "on trend" or not, this is a damn tasty version. It could stand to be just slightly less sweet, but that doesn't mean it wasn't a challenge not to open wide and slide the whole lot down the proverbial hatch.
More Info waymorenashville.com • @waymoresnashville
The Fox Bar and Cocktail Club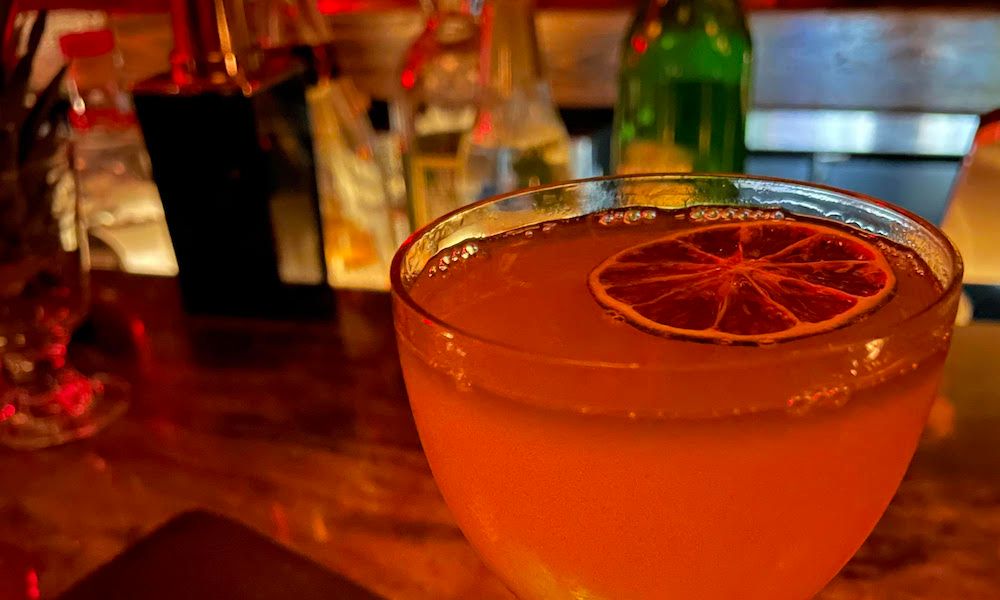 Apparently, this float option is my fault. I'm told, after sauntering in on my birthday and forcing them (politely) to open their coveted bottle of vegetal and being the first person to do so, the staff realized the opportunity lying within that tiny carafe. And thinly layered on top of this drink is officially the greatest way I've ever had it.
This is a daiquiri that will kick you in the fucking face. And as you can imagine, I've never said that about a daiquiri, one of the most sublime and docile classic cocktails of all time, before in my life. This drink is like me – tiny but packs a wallop. It's a full mouth, lip puckering in the best way, experience. I was instantaneously obsessed. So citrusy it's savory, with a bit of nuttiness coming in at the end.
If you're a pina colada person, their Fox Colada is guaranteed to be the fanciest one you've ever put your mouth on. Bacardi carta blanca rum, Nixta, white miso honey, sweet corn, pineapple, lemon stock, egg, and nutmeg happy co-exist inside a cute little fox-shaped cup. It's the answer to what would happen if a pina colada and a flip had a baby.
More Info thefoxnashville.com • @thefoxnashville
Old Glory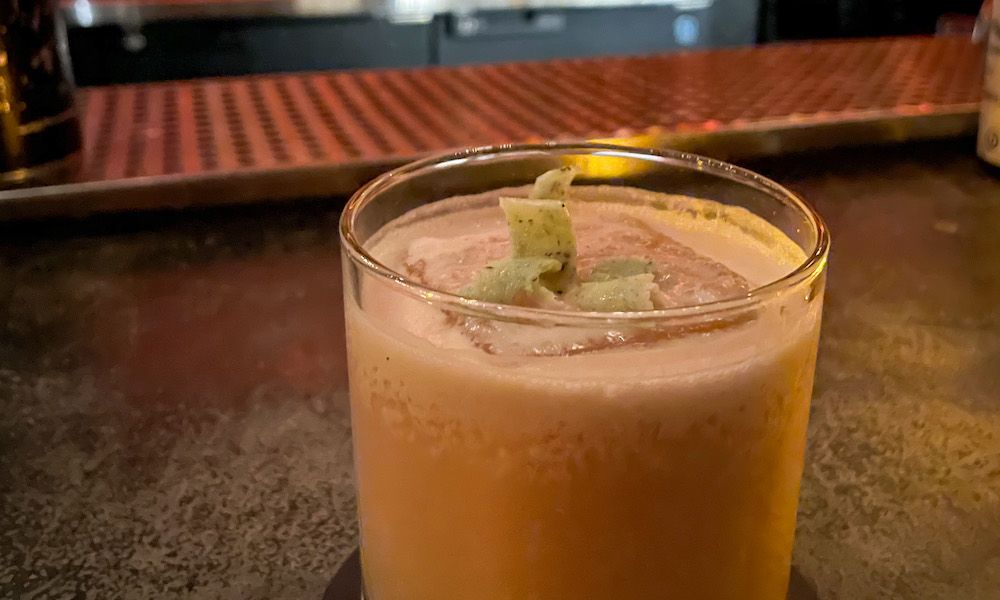 That whole thing about bars timidly stocking a tiny rum selection? Throw that out the window here. The skilled hands and minds of Old Glory have zero qualms about delving into the realm of rum. I counted 20 bottles and I know there were more behind those.
Charmingly called the Night Off, this drink is creamy, yet snappy, with a hit of cardamom at the end, the tea rolling around with the amaro in a playful embrace. It gives me memories of slurping milk tea. And there's the added fun of plucking the chocolate shavings off the ice once you've finished the drink.
More Info oldglorynashville.com • @oldglorynashville
Rosemary and Beauty Queen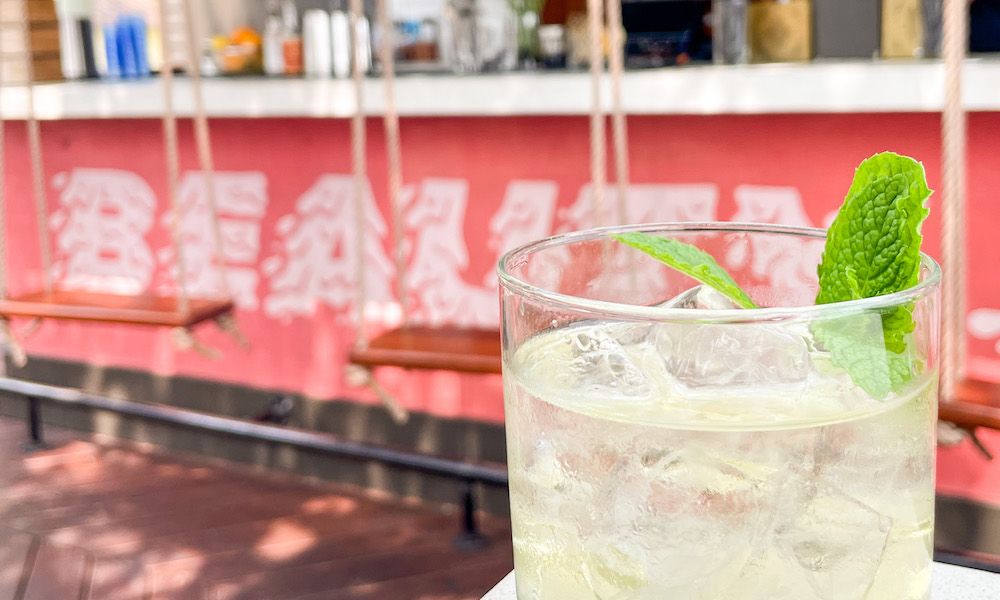 This version of a clarified milk punch is icy and beautiful, a classy beverage for a whimsical rooftop. (I literally swung on a rope swing while drinking this – I'm not sure it gets more whimsical than that.) That almond dances lithely over the tongue with the lime and sugar. It's citrusy and frisky and reminiscent of marzipan. If you're new to rum, you gotta give this a go.
Rosemary and Beauty Queen seems to be continually stepping up their drink game as well as their shocking outdoor space. The club music and vibe on the weekends might still overwhelm me to the point of sneaking away to my bed, but the outdoor areas in the summer are truly top notch. And at $13, it's a steal. I just can't praise a bar making great drinks but refusing to take themselves too seriously enough.
More Info rosemaryandbeautyqueen.com • @rbqnashville.com
Edit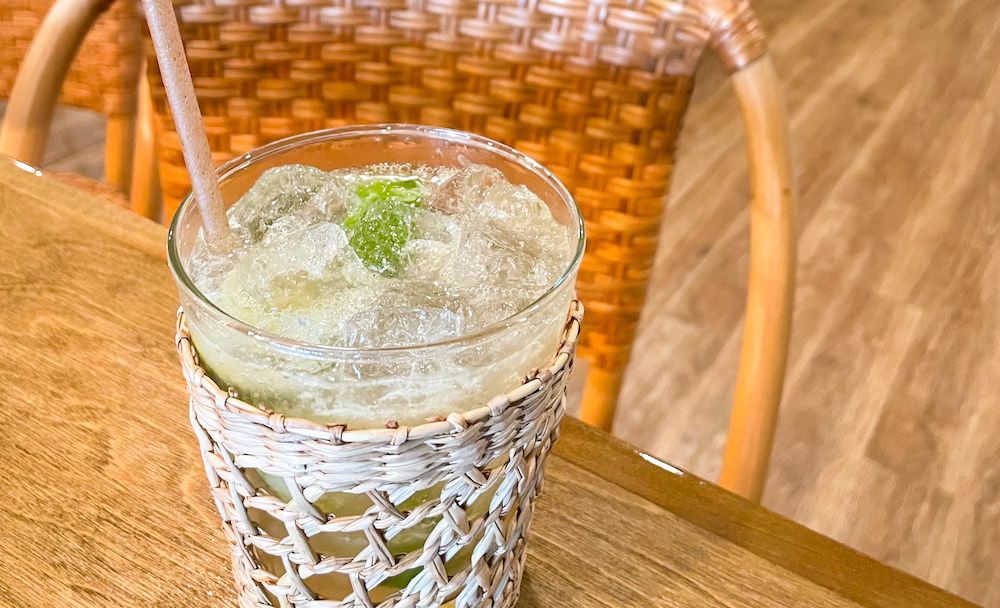 The menu description reads "This is the French creole version of the daiquiri. Another ageless version of rum, lime, and sugar, but made with Martinique's native Rhum Agricole" which is exactly right. It's a daiquiri with some hutzpah; some oomph. The Agricole has a funk to it, a glorious bounce of bitter on the tongue, with some field and grass. This is a beefy vacation drink. If you're a reposado tequila fan and enjoy a strong margarita, dare I say you'd quite enjoy this. It's a bit smoky too, like mezcal.
Edit is about to do a menu change, but I've been assured you can order the Ti' Punch at any time and they'll happily oblige.
Something I hope will stay through that change is the Sweet Sorrow and yes, it's so good it bears mentioning two drinks from this spot. It's star is Batavia Arrack, a rum cousin made from sugar cane and fermented red rice from the East Indies. Combined with Yellow Chartreuse, lemongrass, lime, mint, and soda water, the result is a very pretty cocktail that's minty and vegetal, smooth and herbaceous.
More Info edithendersonville.com • @edit_hendersonville
Honorable Mention
Jasper's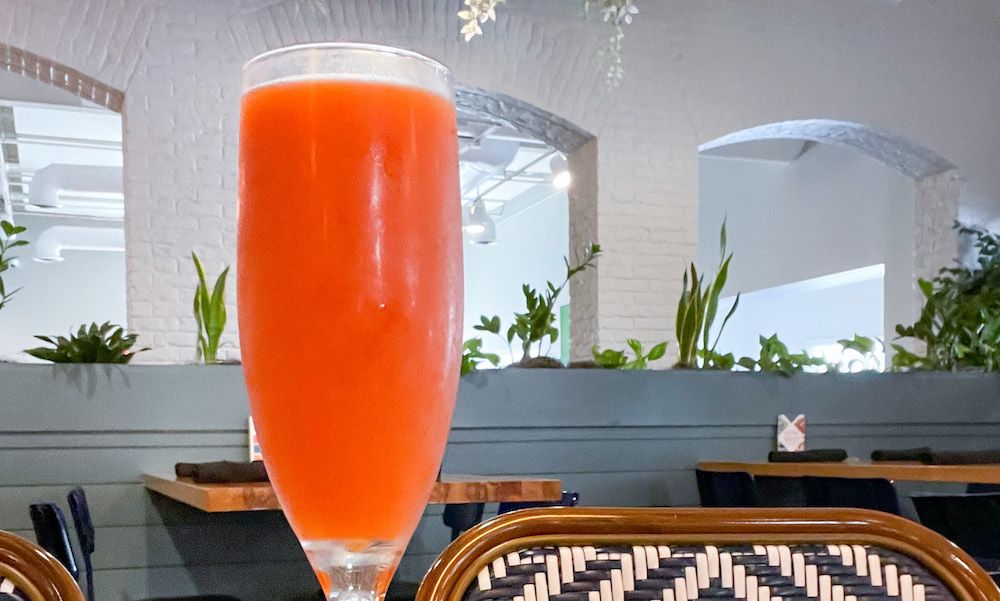 Frozen drinks are understandably appropriate for the season, but I'm also sipping this because I used to work in a New Orleans themed restaurant where I learned all about how Pat O'Brien changed the hurricane game with passionfruit. When a spot I've already been meaning to check out for some time had one on the menu, I thought it was the perfect opportunity.
Honestly, it's solid. Though incredibly odd to slug it out of a champagne flute from wedding catering circa 1995, but other than that, quite boozy and tasty. And it washes down a plate of pulled pork-loaded sweet potato fries with ease.
More Info jaspers.restaurant • @jaspersrestaurant