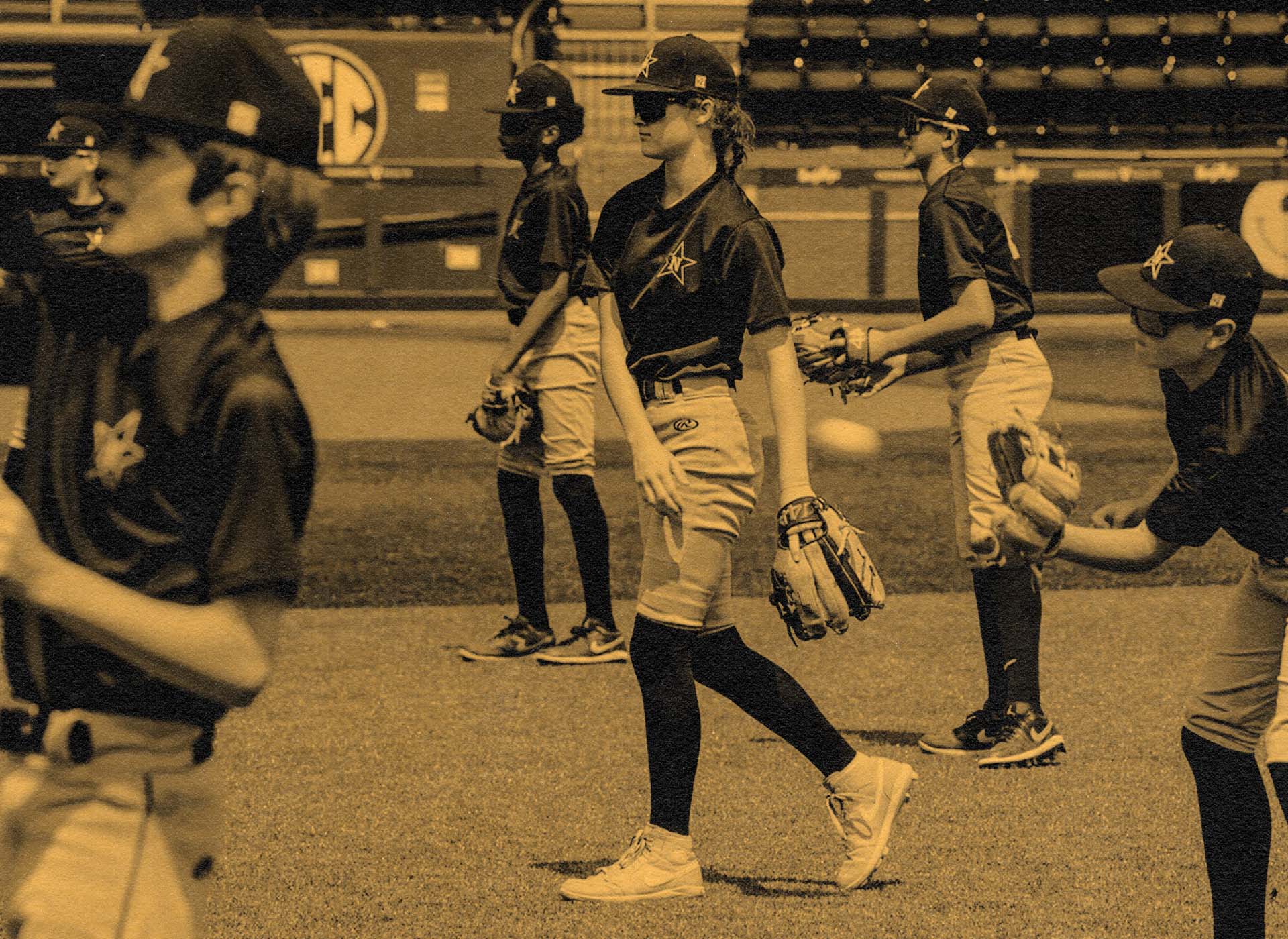 Nolensville Returns to the Little League World Series
Stella and the Fellas seek the elusive LLWS crown this week in Williamsport
For the third consecutive season, the boys (and now girl) from Nolensville, TN Little League have won the Southeast Regional and clinched a spot at the historic Little League World Series (LLWS) in Williamsport, PA. Coming off a fourth-place finish in last year's LLWS, this season has a different feel to it. While most squads field a team of a dozen 11–12-year-old boys who were the best of the best from their local Little League, this Nolensville team only has 11 boys.
No, they're not shorthanded. They have a girl! This team is not full of He Man Woman Haters and for darn good reason. Stella Weaver checks in at a towering 5-foot-8 at just 12 years old, tosses heaters from the mound at nearly 70 mph, and mashes dingers at the plate.
A term coined by her own father, "Stella and the Fellas" has taken the nation by storm. Interview after interview on ESPN has led to Weaver becoming a media sensation overnight. We all remember the overwhelming popularity of Mo'ne Davis out of Philadelphia in 2014. "Mo'ne Mania" was hardly a gimmick, as Davis dominated as a pitcher, including a 4-0 shutout of our own South Nashville Little League team.
However, that Pennsylvania team ran out of steam in the US Semifinals nearly a decade ago. Since then, a few more girls have appeared, quietly, in Williamsport but none with the attention that Mo'ne Davis garnered. Now, the magic is back in the version of Stella Weaver and she looks to accomplish what no other girl ever has – leading a team to a Little League World Series Championship.
Make no mistake, Weaver is not riding this wave alone. This Nolensville team is not only skilled and loaded with talent, but they are also resilient! With a pitcher being limited to 85 pitches in a single outing, others stepped up during the South Regionals when she was ineligible to stand on the bump. Despite an early defeat at the hands of rival Georgia, this Nolensville squad stared adversity dead in the eye during the double-elimination tournament.
After dog walking South Carolina in the losers' bracket, they knocked off a pesky Virginia team before avenging their earlier loss against Georgia in the Semifinals. In the championship, Nolensville took command early and never looked back. Stella and the Fellas took their third consecutive regional title in a 4-1 win, completing an impressive turn around that required four straight wins.
The competition only stiffens now as Tennessee will be one of 20 teams vying for the crown - ten American, ten international. The LLWS commences on Wednesday, but we will not see our boys – and girl - until Friday afternoon. Lady luck was on Nolensville's side as they drew a first round bye. They will face the winner of Nevada/Rhode Island which will serve as the first US game of the double-elimination series. If they can continue to roll behind the golden arm of Stella Weaver, we may be uniting for a championship parade to celebrate Tennessee's first ever LLWS title.